A worn-out Nokia 3.1 Plus battery can cause many issues, and you probably don't want to deal with them. Mobile phone batteries are probably the most durable component of the phone, but as time passes by, the battery reaches its end of the life cycle, and then you can't use it further. You'll charge the battery as usual, but the charge won't stay long, and you'll face many random issues.
Some customers try to find workaround solutions to restore the battery, but that isn't possible in any condition. There is no such solution that will restore your battery to its healthy state, so if you are also trying to find flimsy solutions on YouTube, you are just wasting your time. On this page, we'll provide you with a lot of information that will help you pinpoint the problem and solve it effectively.
Which problems are common when the Nokia 3.1 Plus battery wears out?
The battery issues take a lot of time to appear in a fully-fledged way, and before that, you'll face some random issues with the phone. In the beginning, you might think that there was some temporary problem, but when the problems start to amplify, you've to replace the battery. These precursors of a defective battery are :
The phone will turn off after a certain percentage, say 20% charge, is left, but still, the phone turns off.
You charge the battery to 100%, and even in standby mode, a large percentage wanes automatically.
The battery is puffed up, and you feel a bulge inside the back panel.
The battery doesn't change even when the charger is plugged in.
You've to charge the battery multiple times every day, and again it drains quickly.
You may face other similar issues which directly indicate a worn-out battery. It would help if you took care of the problem as soon as possible; otherwise, you'd face further consequences.
What are the consequences of a worn-out Nokia 3.1 Plus battery?
You might think that you'll charge the battery multiple times a day and keep using it, but that won't work out for a long time. An unstable battery can pose a lot of problems, and some of them are :
Your phone turns off automatically inside the pocket without your knowledge.
If your phone reboots automatically, you'll face software issues.
You can't rely on the battery because you never know when it depletes completely.
You can't watch movies or play resource-intensive games on the phone.
The battery is a crucial component of the phone, and you should always keep the battery in good shape. Therefore, as soon as you start facing issues, you should isolate their issue and get the necessary replacement as soon as possible. The average lifespan of a battery is around 2 years, and after that, you've to replace it without any question.
Nokia 3.1 Plus Battery Specifications
| | |
| --- | --- |
| | This battery is 100% original, provides full capacity and suitable for Nokia 3.1 Plus, model TA-1118. |
| | The Nokia 3.1 Plus Plus battery model number is HE363 and the capacity is 3500 mAh. |
| | Max Voltage 4.4V. |
| | Nominal Voltage 3.85V |
| | Rated Capacity 3400mAh/13.09Wh |
| | Typical Capacity 3500mAh/13.47Wh |
| | By replacing the battery, you can resolve all the battery related issues. |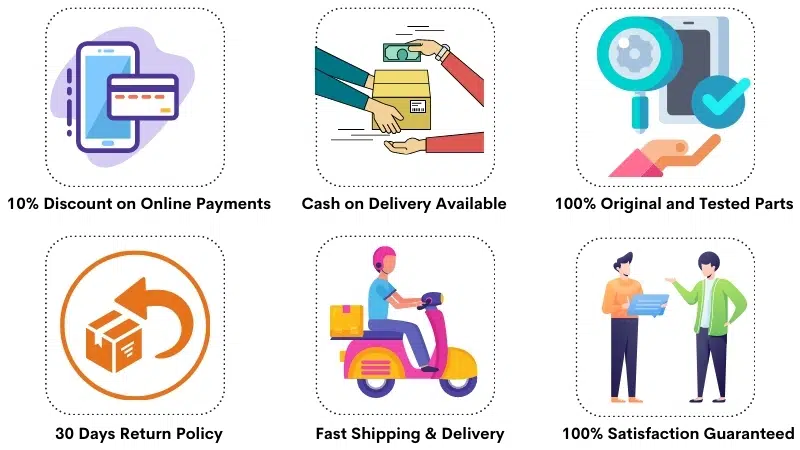 Frequently Asked Questions
Q: How much does it cost to replace an exhausted Nokia 3.1 Plus battery in India?
The price of a 100% original Nokia 3.1 Plus battery replacement is around Rs 1600-1800. If you buy a duplicate battery having half the capacity of the original, then it costs around 600-800 in India. You may have to pay additional repairing charges on top of the display's price to a mechanic.
Q: What negatively impacts a battery the most?
The battery life depends on many factors, and if you make small mistakes every day, the impact will be clearly visible in the long term. You might not feel any issues in the beginning, but later, the problems get bigger. Some common occurrences which directly impact the battery life are :
Using duplicate chargers randomly, even in an emergency.
Overnight charging of the battery even when the battery is 100% full.
Using other brands charger with the Nokia phone.
Making use of a duplicate data cable to charge the phone.
Cheap quality Powerbanks that don't provide sufficient power.
Playing resource-intensive games and charging phones several times a day.
Replacing the original charging connector with a duplicate one.
All the above points negatively impact the battery life, and we suggest that you never use inappropriate methods to charge your phone. You won't feel the impact instantly, but these actions degrade the battery life marginally.
Q: Is it easy to replace the battery at home?
The Nokia 3.1 Plus battery is assembled inside the phone and not easy to replace at home. When you remove the back panel, you'll see that the battery is closely glued to the frame and is not easy to take out from the phone. The battery comes pasted on the backside of the display frame, and other flex cables are also nearby. If you remove the battery using the wrong techniques, you can erupt other cables, and that's why we don't suggest replacing the battery at home. You should always seek a professional technician's help to replace the battery.
Q: Can I puncture a puffed-up battery and reuse it?
We saw such a video on YouTube where a fellow uses a pin to puncture the battery and suggests reusing it. That technique works out only when the outer wrapper of the battery has a lot of air due to a chemical reaction. In most cases, the battery itself puffs up, and if you use a pin to puncture the battery, it will explode. Therefore, you should try whacky solutions because such things are dangerous.
Q: Why is your price high when other websites offer meager prices?
The quality always takes precedence for us, and that's why our price is high. If you thought that you are getting the original battery for such a low price, you are mistaken. We also know that many cheap batteries are available online and offline, but you shouldn't purchase them. These batteries are duplicate and offer 50% backup time when compared with the original battery.
These batteries don't have full cells inside, and that's why the backup time is not up to the mark. So next time, if you purchase a local battery, you won't get the same performance as before. In many cases, duplicate batteries overheat the phone, and you start to face issues with other components of your device. Therefore, don't save a bit of cash and buy hassle for yourself.
Q: My original battery has a black wrapper, but yours look different. What is that?
The original Nokia 3.1 Plus battery comes from several different manufacturers and can have a different appearance. If you look at the battery carefully, you can see the manufacturing factory name on the bottom. Some factories make the battery in black wrapper, while some others use a golden wrapper. Both the batteries are identical in performance and backup time, but their appearance is slightly different.
So you don't need to worry from that perspective. Some customers think that the battery assembled in their phone is universal, but that isn't true. The appearance can be different depending on the origin factory, but the performance is always the same.
Nokia 3.1 Plus Battery Photos
These photos represent the actual Nokia 3.1 Plus battery you'll get after your order. This battery is 100% original and works with the same efficiency as the original one.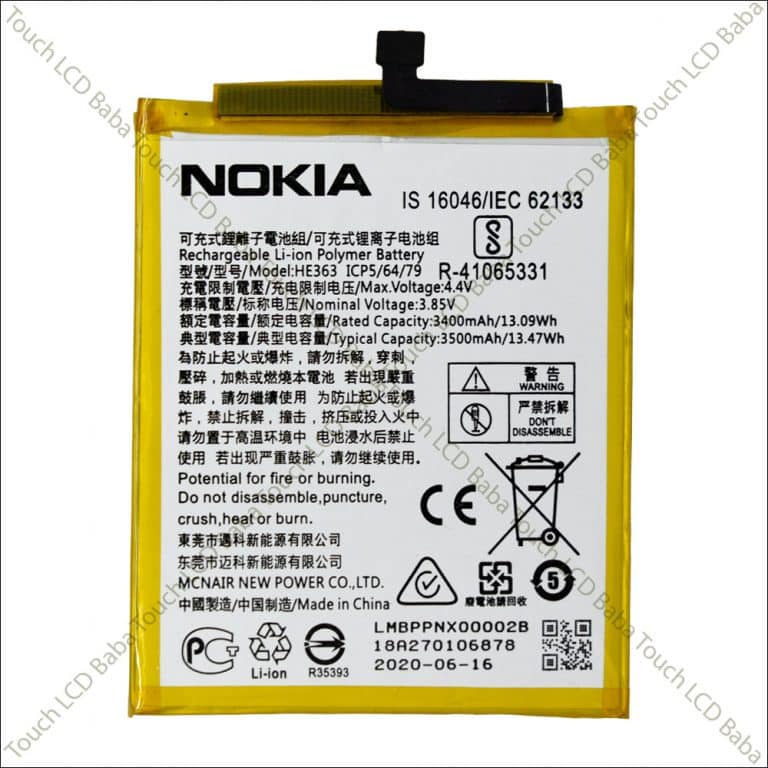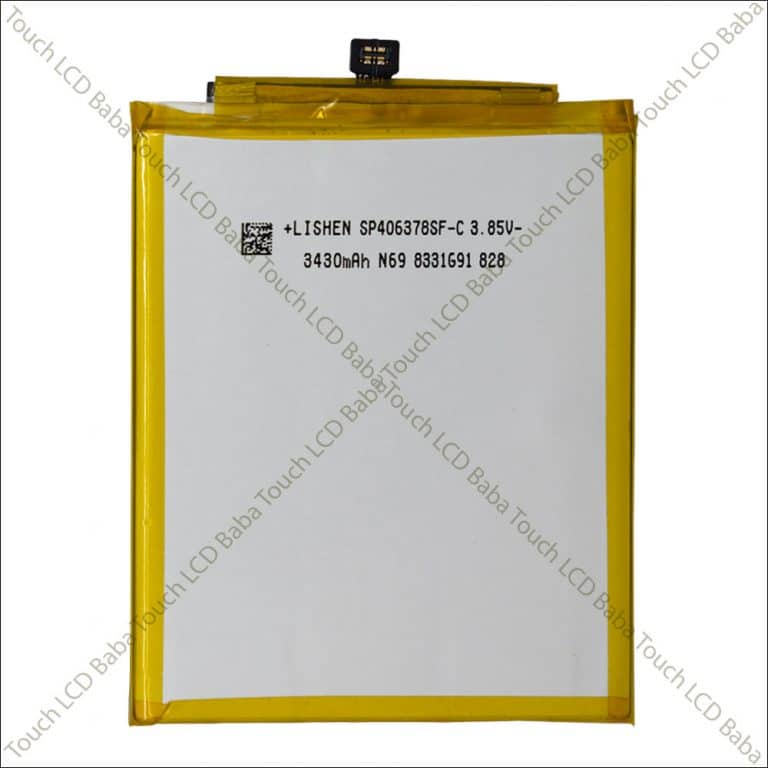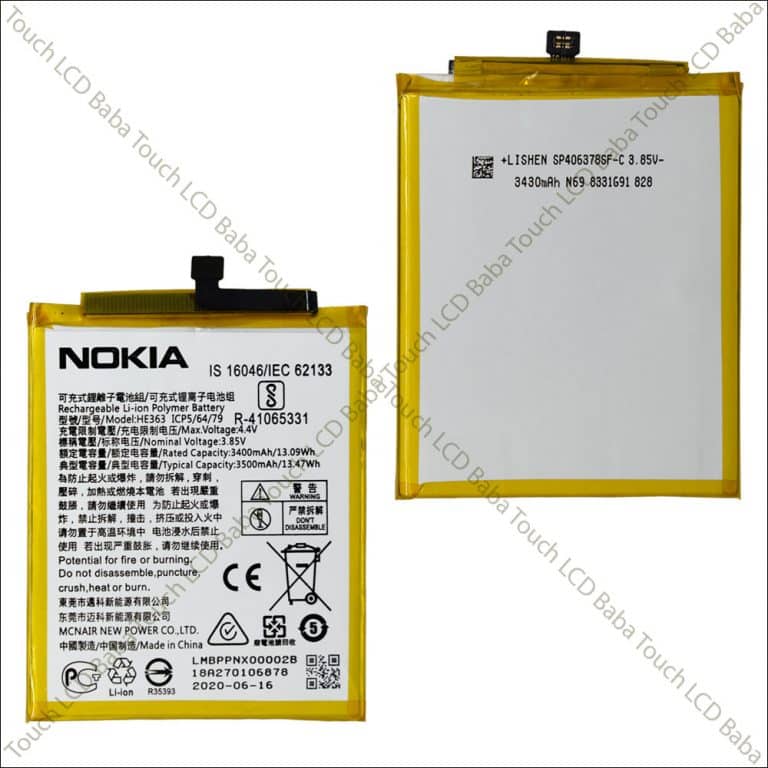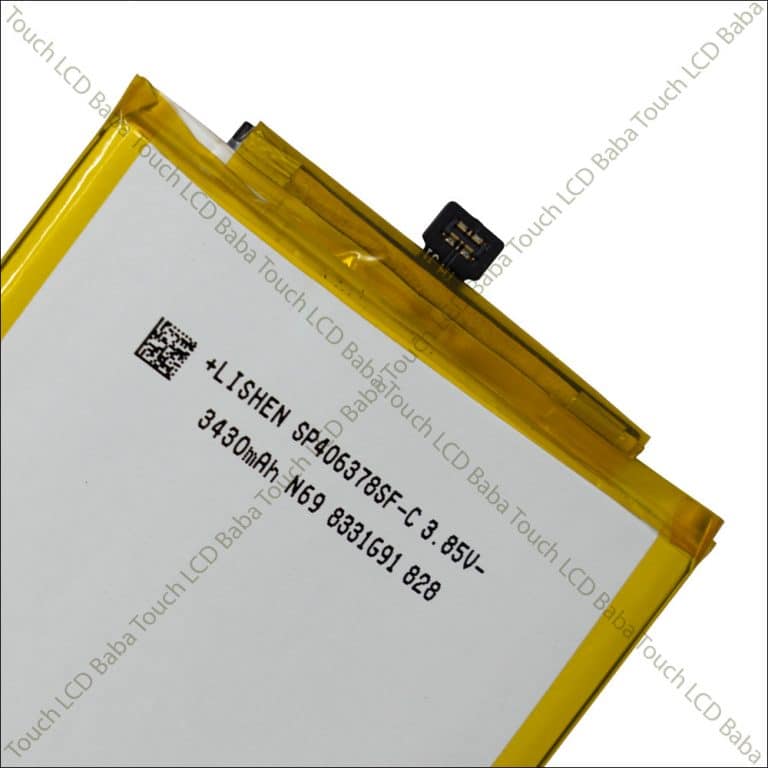 Shipping, Return and Refund Policy
All the products supplied by us come with 30 days return, refund, and replacement guarantee. To return a product, It should be in the same condition as we sent. You can't use or fix the new battery if you want to return it. For complete details about Shipping, Returns and Warranty, please click here.