It can be bothersome dealing with a worn-out Nokia 7.1 battery because you never know when your phone will switch off automatically. If you are dealing with a bad battery, your phone will reboot randomly. For example, you watch a YouTube video on the phone, and suddenly your phone restarts. You use the phone for another 10 minutes, and it reboots again. We are just giving an example of how a bad battery behaves.
If the Nokia 7.1 battery is not in the right shape, you shouldn't wait for a long time because if your phone reboots frequently, you might face software issues. If that happens, the phone will become stuck at the Nokia logo, and then you must do a complete software reset to restore your phone. You'll lose all the essential data and still need to replace the battery. Therefore, It is a good idea to address battery issues as soon as possible because many other things rely on the battery for smooth working.
How would I understand the Nokia 7.1 battery problems?
Battery problems never appear all of a sudden but progress gradually. First, you'll notice that the battery's standby time has reduced significantly, and now you must charge your phone more often to keep up. If you ignore the problem and keep using the phone for another two months, then random rebooting of the device will start. In the final stage, your phone will not even turn on without connecting the charger. These are the most common issues our customers report when they face issues with the battery :
The phone turns off or reboots itself randomly without any obvious reason.
You need to charge the battery several times daily to keep up with your daily activities.
The battery drains much faster, and you don't have any obvious reasons for that.
You feel a bulge inside the phone because of a swelled-up battery.
The battery works well but after a certain percentage, say 25%, the phone turns off, and then you must charge the battery.
The battery is not taking charge even when using the original charger and cable.
You charge the phone to 100% levels, and the battery automatically drains overnight.
These points cover 99% of customers' common problems with an exhausted battery. To restore your phone's pristine condition, replace the battery as soon as possible. If you've any questions, don't hesitate to contact us at 9587954273, and we'll be delighted to assist you further.
Nokia 7.1 Battery Specifications
| | |
| --- | --- |
| | This battery is 100% original, tested for full capacity and suitable for Nokia 7.1. |
| | The Nokia 7.1 battery model number is HE342 and the capacity is 3060 mAh. |
| | Max Voltage 4.4V. |
| | Nominal Voltage 3.85V |
| | Rated Capacity 3000mAh/11.55Wh |
| | Typical Capacity 3060mAh/11.78Wh |
| | You can resolve all the battery related issues by using this product. |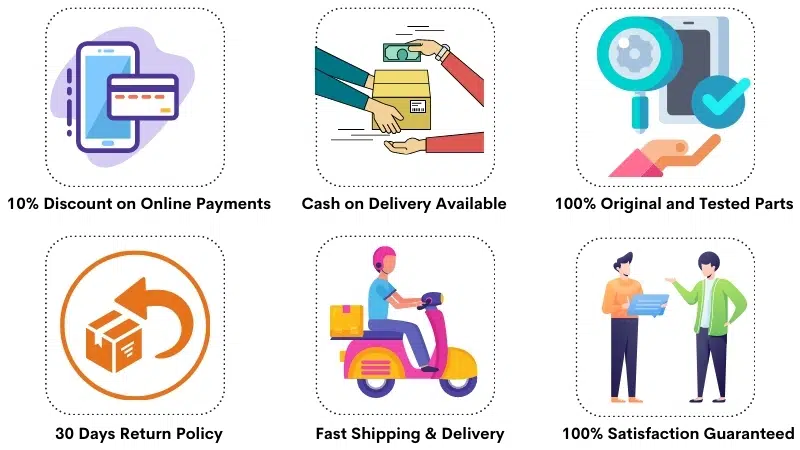 Common Customer Questions
Q: How much does it cost to replace an exhausted Nokia 7.1 battery in India?
The price of a 100% original Nokia 7.1 battery replacement is around Rs 2800-3000. If you buy a first copy battery, it costs about Rs 500-750 in India, but you won't get the same backup time as the original battery.
Q: How a duplicate battery impacts the overall performance?
A duplicate battery greatly impacts the battery performance because its capacity is not actual. For example, you buy a copy battery, but you don't know that its actual capacity is not 3060 mAh. The actual capacity of duplicate batteries is way lesser than advertised, and that's why they are cheap and their backup time is not optimum.
If you have a deficient battery, you'll surely not get the promised backup time, and that's how the duplicate batteries impact the performance. You pay a low price and think that you got the best product, but when you notice performance issues, you can't do anything except replace the battery with a new original battery. Therefore, you should never waste your money on local products.
Q: Is it possible to replace the Nokia 7.1 inbuilt battery?
Some customers think it is impossible to replace an inbuilt battery, but that isn't true. An inbuilt battery is like an ordinary one but installed inside your phone; nothing else is special about it. The battery is pasted on the frame and is not easily removable. It is possible to replace an inbuilt battery with another brand new one.
Q: How can I check the battery usage in my phone?
You can easily check battery usage by going into the Settings-->Battery section. There, you'll find a battery usage graph that will show almost everything about battery consumption. You can see which applications use the most battery power and when you last charged the battery. The battery graph also shows all the sudden hiccups, and you should also be able to see battery percentage dropping from 50% levels to 0% in a flash. If you see such abnormal things, you are having issues with the existing battery.
Q: How does the Nokia 7.1 battery replacement work?
These are the basic steps for replacing the Nokia 7.1 battery. Please note that it is a brief overview, and you should always exercise caution while doing this yourself and don't undertake this task if you are not an expert.
First, you need to blow over hot air all around the back panel to soften the adhesive.
Then use a pry tool to create an opening and then glide the pry tool all around the corners to cut the adhesive.
Please do everything slowly as a back glass panel can easily break without warning.
After removing the back panel, you need to open the relevant screens to access the battery section.
Disconnect the battery from the motherboard and take off the battery by using the proper technique.
Removing a pasted battery is not easy, and you should know what you are doing.
After removing the old battery, you can install the new battery and put up everything back together.
Please note that if you don't remove the battery properly or make unwarranted mistakes, you might damage the display's flex or other vital parts of your phone. Therefore, try this yourself only if you know your way around.
Q: What are the best battery usage practices?
The battery's life also depends on how sparingly you use it. Most customers follow some bad practices, which result in the early decomposition of the battery. It would help if you didn't do the followings :
It would help if you never used a duplicate charger or cable to charge your phone.
Don't use low-quality power banks to charge your phone.
Don't use any random charger available in your hand to charge the phone.
You should not leave your phone in overnight charging.
Following the best battery usage practices can enhance the battery life and avoid early issues.
Nokia 7.1 Battery Photos
These photos show the actual product you get after your order. It is the Nokia 7.1 battery, a 100% original one that helps you replace a worn-out battery. Feel free to match our product's photos with your existing original battery.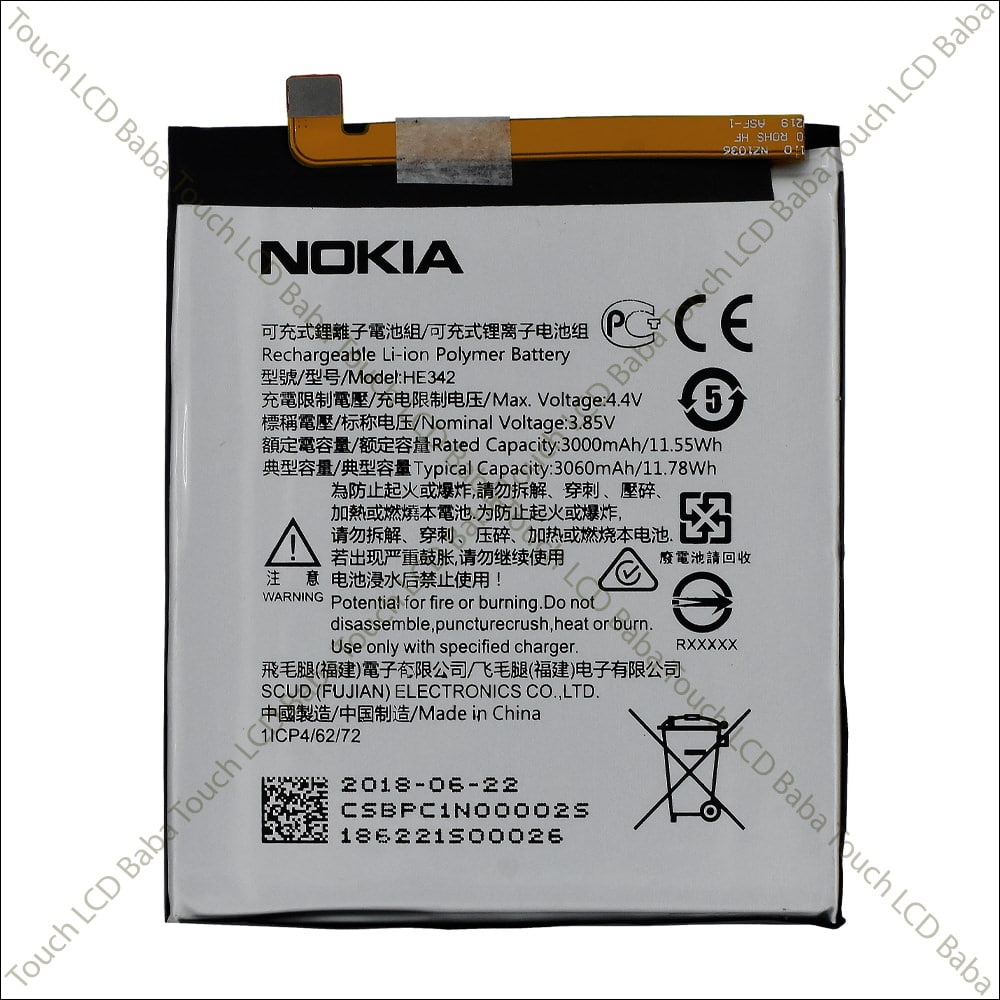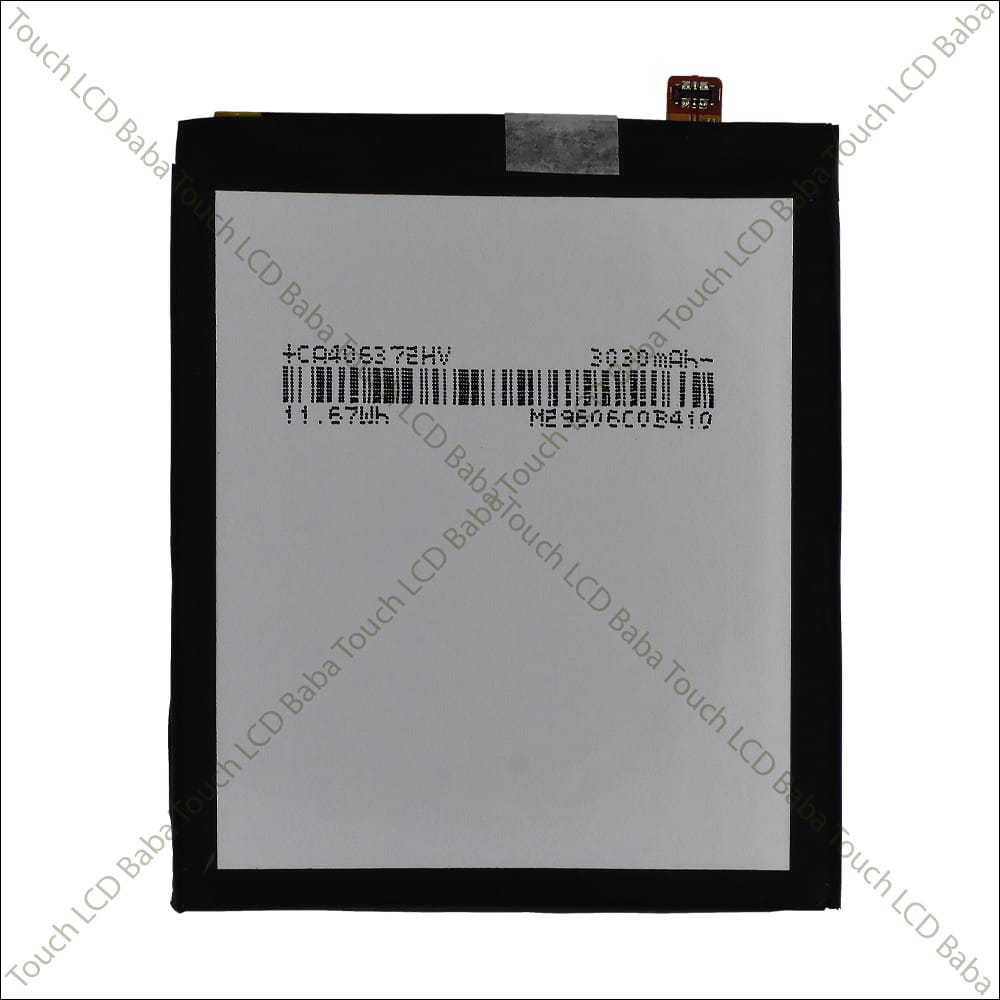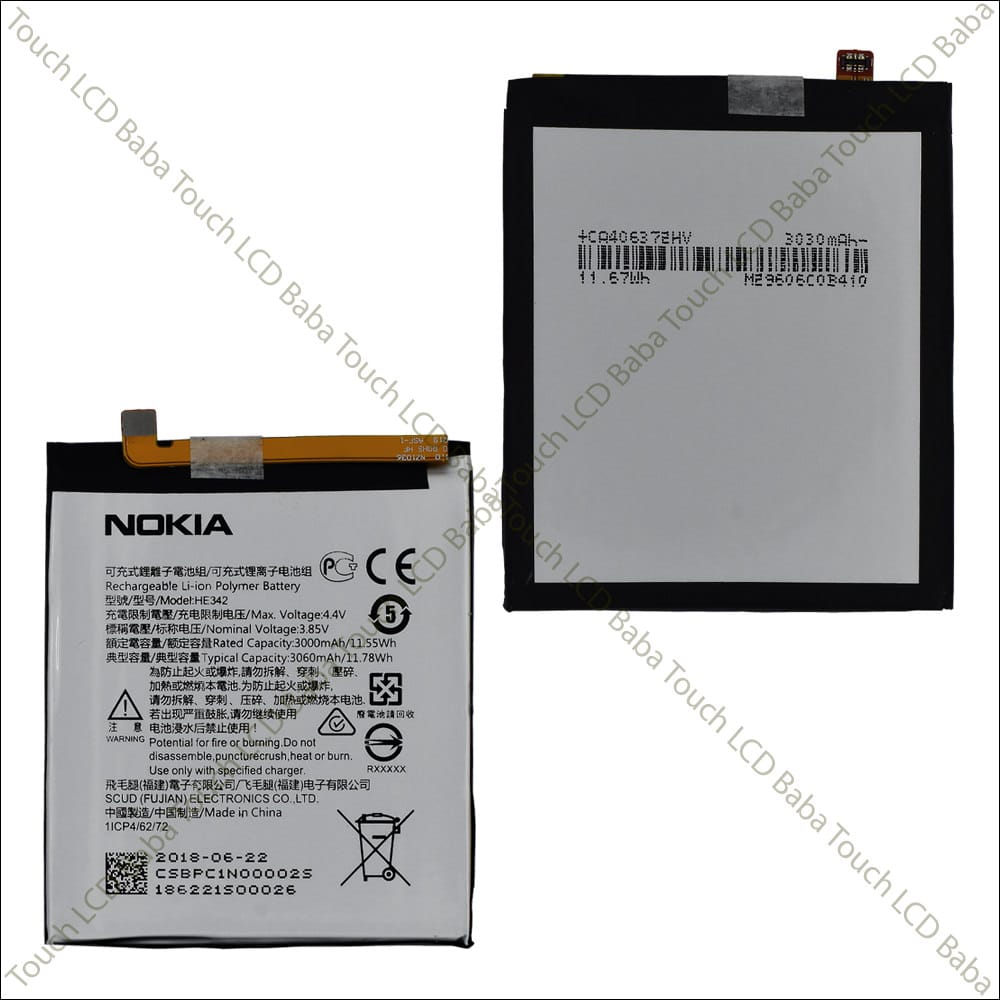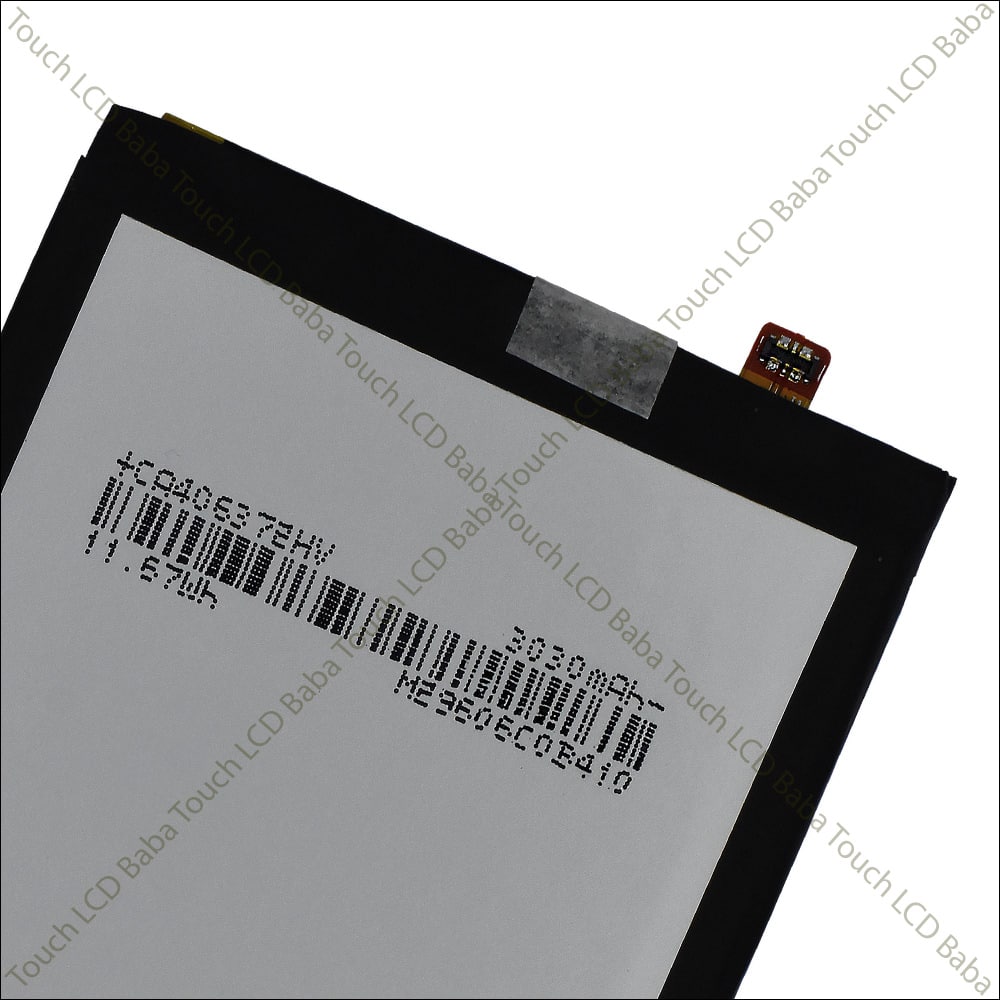 Shipping, Return and Refund Policy
All the products supplied by us come with 30 days return, refund, and replacement guarantee. To return a product, It should be in the same condition as we sent. You can't use or fix the items If you want to return them. For complete details about Shipping, Returns and Warranty, please click here.