The popularity of mobile phones has taken a considerable leap in the last few years, and it is not possible to live with a broken Oppo A15 display, even for a day. If you accidentally drop the phone, you'll undoubtedly end up with a broken touch screen glass or inner display. If the damage is beyond normal, the display and touch screen both parts will stop working altogether. Your heart stops beating for a moment when this happens because your beloved phone is now scratched. Indeed, it is discouraging, but you can quickly restore the immaculate condition of your phone.
The biggest problem is the quality of spare parts you get in the local market, and if you buy such spare parts, you can't enjoy the same quality as before. The quality of local mobile phone parts is worst, and every day, thousands of customers become victims of duplicate screens while they pay the price of originals. If you've repaired your phone before, you must have come across a term named "first copy." On this page, you'll get an enormous amount of information about the Oppo A15 display replacement, which will help you decide on the right solution for your needs.
Oppo A15 Display Specifications
| | |
| --- | --- |
| | This display is 100% original, tested and suitable for Oppo A15, model number CPH2185. |
| | The display size is 6.5″, the display type is IPS LCD and the resolution is HD+ 1600 x 720 Pixels. |
| | It is a complete combo of display and touch screen glass merged into one. |
| | You can use this combo to replace a broken inner display or top layer of touch screen glass. |
| | The new display offers 100% the same colors, quality and brightness as before. |
| | We buy our stock from OEM manufacturers to ensure 100% original display quality. |
| | This display replacement is totally different from local products you buy in the market. |
| | We offer a 30 days return, refund and replacement guarantee on all our products. |
| | The stock is readily available and turnaround time is very fast. |
| | You can order the product using Cash on Delivery or online payments. |
| | We guarantee that this product is exactly what you get with a brand new phone. |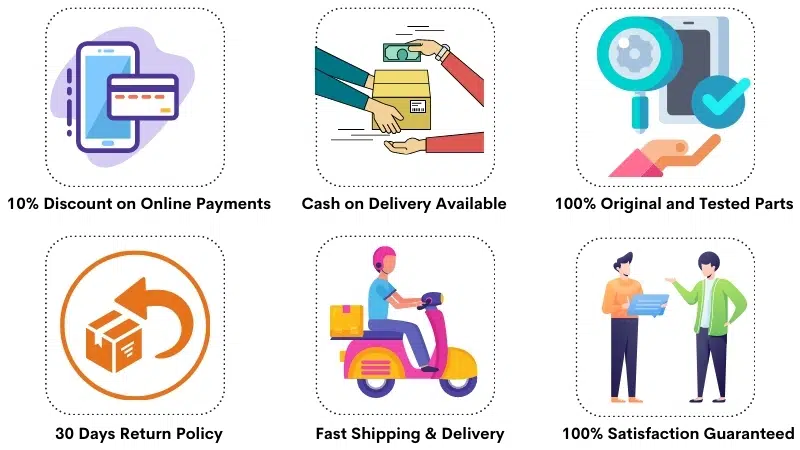 What is the use of the Oppo A15 display combo?
You might not know how mobile phone companies make a mobile screen, so we would like to ply some information to explain this concept. The Oppo A15 display unit comprises two separate components, one is the inner display, and another is the touch screen glass. When a mobile phone takes its final shape, the manufacturer combines the display and touch screen glass into a single unit. The touch screen glass gets layered on display using LOCA glue, and the final unit is called a display combo.
The display combo comprises two individual parts into one, the display and touch screen glass. Even if only the touch screen glass breaks, you still need to replace the complete display unit. All the mobile phone repairing centers make use of display combo to replace the broken part. A display combo is a spare unit, and we hope now it's clear to you that it is all about replacing the broken display unit with a new one.
How do the local duplicate screens harm your phone?
You surely purchase a phone because it offers many quality features according to your desire. Now when the display breaks, you rush to the local market and end up with some duplicate screens, which are very harmful to your phone. This section will enlighten you about the negative aspects of purchasing duplicate products and why avoid them.
It is true that as a customer we want to save as much money as possible. You might compare the price of a mobile phone on several websites and then purchase from the cheapest source. This strategy is successful because all websites sell the same product. However, this theory does not apply to this business because all mobile phone screens offer different quality output.
In mobile phones, the manufacturer is the same for a particular mobile, and hence the price comparison strategy is useful. But a mobile phone screen gets manufactured by various factories, and that's why the quality is different. If you purchase a local display from the market, it will certainly offer very dull colors, quality, and brightness. All functions of your phone connect with the display in some way, and these are the adverse effects of a duplicate display :
The display quality takes a nosedive, and now you can't enjoy the same quality as the original display.
The brightness and color density of a first copy display is around 50% of the original.
You can't enjoy the touch screen digitizer glass with the same fluidity as before.
A duplicate display uses way more battery power than before, so you also run into battery issues.
The camera quality also drops a lot because now the display can't reproduce colors as the original.
Many customers purchase duplicate products because they don't want to pay money for the quality. Suppose you buy a display for around Rs 1500-1700 and expect it to work like the original. In that case, you are already doing an outstanding job of fooling yourself because it takes a significant investment to purchase original screen replacements, which last for a lifetime.
Frequently Asked Questions
Q: How much does it cost to replace a broken Oppo A15 display screen in India?
The price of a 100% original Oppo A15 display replacement is around Rs 3200-3300. If you buy a first copy screen replacement, the combo costs Rs 1300-1500 in India. Quality products are usually not available in the local markets as customers are just looking for low prices.
Q: What is a first copy or a diamond quality display?
A duplicate display needs additional marketing tactics, and that is what a first copy or a diamond quality display is. If a technician clearly says that he will install a duplicate display on your phone, you'll probably be hesitant to buy from him. Instead, if he says that he has got a diamond quality display, you'll probably be convinced and end up purchasing a junk product.
The meaning of a first copy or a diamond quality display is a duplicate product that is sold under fancy names. So don't get confused in such sugary words because an original display is never available for throwaway prices. The quality difference between an original and a duplicate display is massive. If you pay low prices and expect immaculate quality, that's never going to happen.
Q: What does a duplicate Oppo A15 display break again so easily?
The duplicate screen replacements are geared towards saving money and don't focus on the durability aspect. The glass of a duplicate display is extremely fragile, and even the slightest drop will break the display easily. People often buy makeshift screens, and when the phone accidentally drops again from a negligible height, the display breaks again. In contrast, an original display could easily survive such a small drop.
Many customers share their experience that the original display didn't break after several drops, but the duplicate display broke in the very first instance. That is the reason you shouldn't purchase counterfeit products because either they break again very soon or you face usability issues every day. That's why purchasing original screens is always the best bet.
Q: What you can't get original Oppo A15 display in the local market?
Most customers try to purchase the display from their local city, and that's why most customers don't even know that original screens are also available. The technicians feed customers' minds deceitfully to make them believe that whatever is available locally is the best quality. We've seen many customers saying that original screens aren't available anywhere except the service center and we are fooling them. This is how the customer's mind has been trained while they don't know anything about the business. Practically, original screens are available, but you've to pay a premium price.
In every city, the main moto of vendors is selling for cheap without focusing on the quality. All the shopkeepers try to offer the cheapest deals, and in such a scenario, the quality aspect is completely overlooked. The technicians don't have any emotional attachment with your phone, and they don't care about whatever happens to your phone as long as they make some money on repairs.
You might have a relative or a friend working in this field, and you might trust them blindly and think that they know everything, but that's not true. Almost all technicians have no idea what is original and duplicate because their minds are trained to sell whatever is in their hands. According to our first-hand experience, 99% of goods sold in local markets are duplicates.
Q: How can I replace only the glass and reuse the same display?
It is a prevalent theory of many customers who want to replace only the broken part and reuse the inner display, which is safe. In many cases, only the top layer of glass breaks, but the inner display stays functional. In such cases, customers think that only the glass is broken and can replace it easily, but that is not true.
The broken touch screen glass comes in close conjunction with the display, and to replace only the glass, you must separate it from the display, and that's a risky procedure. In most cases, the display also breaks while separating the display, and then you are left with no choice. Even if the glass replacement is successful, you can't enjoy the same quality as before because a duplicate glass can never compete with the original. The glass replacement and the concept of reusing the old display can get you a refurbished product, but you can't get the mesmerizing experience of an original brand new display.
Q: Do you have a return policy in case the product doesn't work?
Yes. The Oppo A15 display sold on this page comes with a 30 days return, refund, and replacement guarantee in unused condition. It means that you can test the display, but you can't install it on your phone. To test the new display, connect the new display's flex to your phone's motherboard in an open condition, without pasting or fixing the new display. You can easily verify the working condition of the new display, and when you are satisfied that everything works flawlessly, you can install it on your phone. When you install the display, it affirms the acceptance of the product, and no returns/complaints are possible after that.
Oppo A15 Display Photos
These photos represent the actual product you'll get after your order. If you've any questions, don't hesitate to get in touch with us at 9587954273, and our support team will be more than happy to assist you further.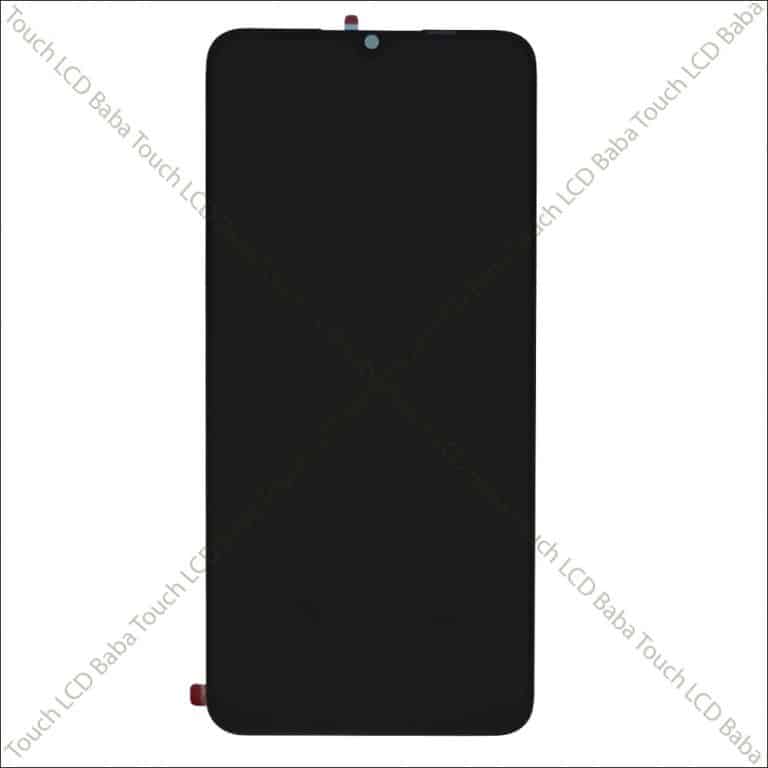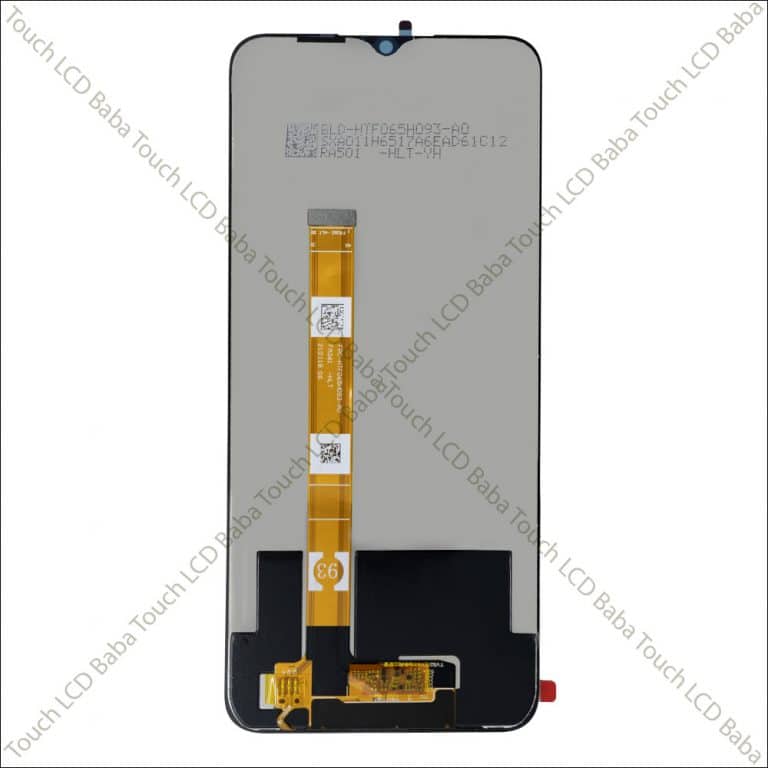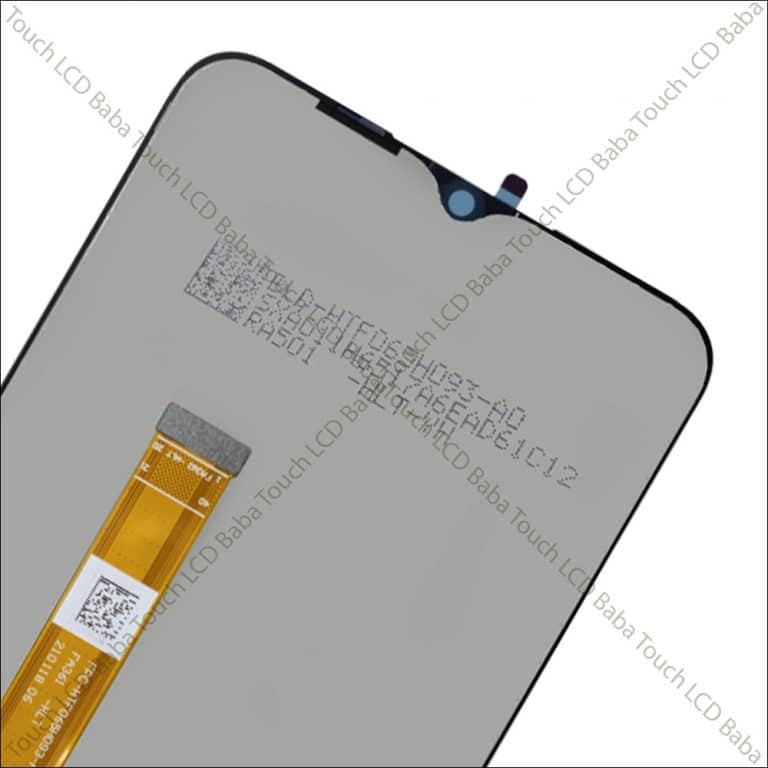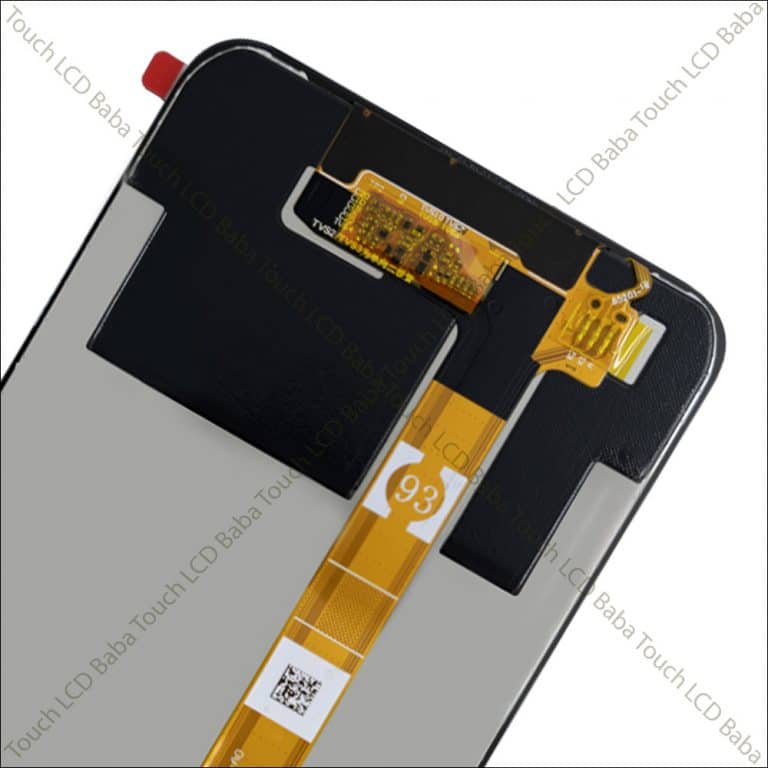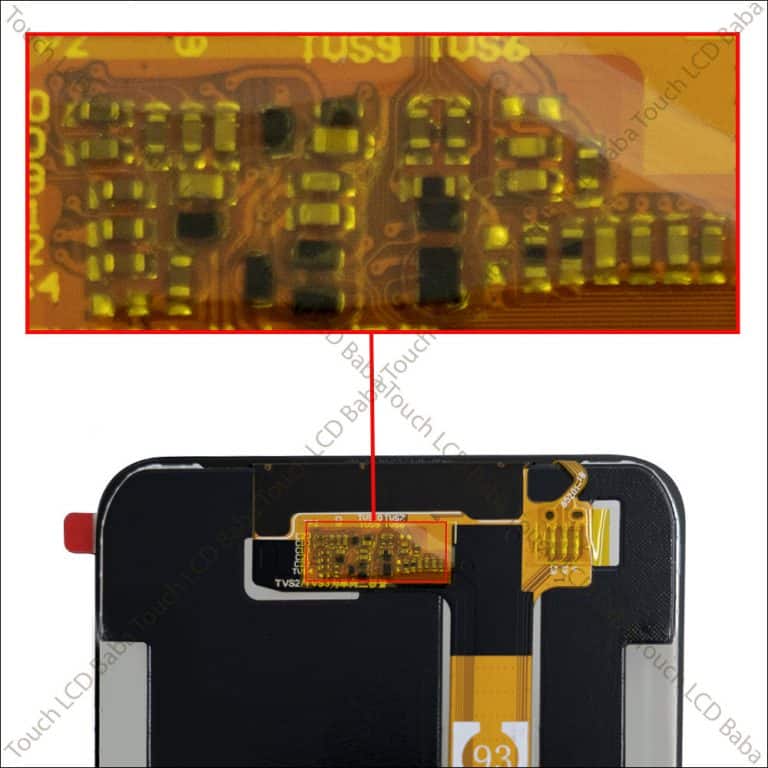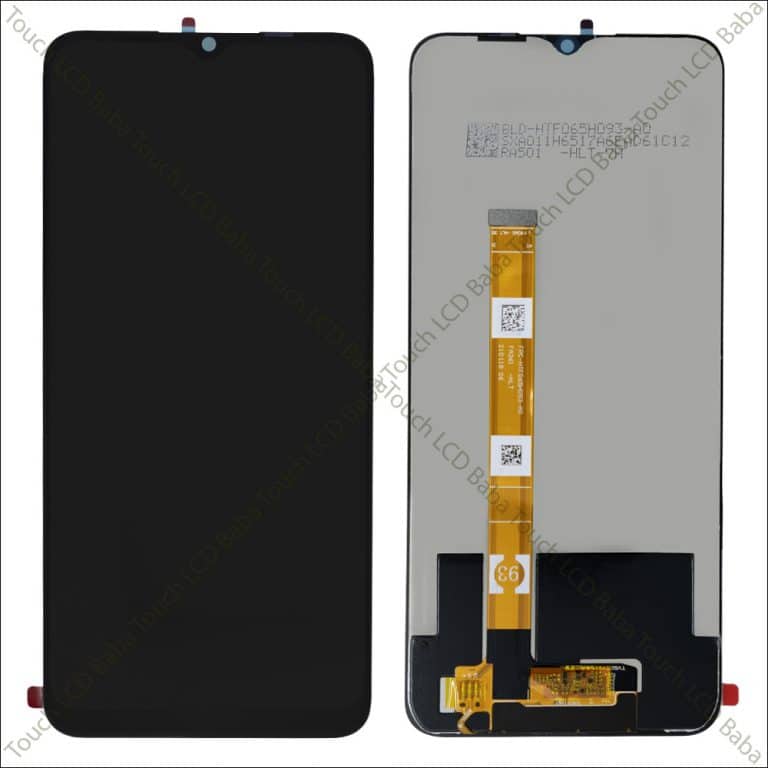 Shipping, Return and Refund Policy
All the products supplied by us come with 30 days return, refund, and replacement guarantee. To return a product, It should be in the same condition as we sent. You can't use or fix the new display if you want to return it. For complete details about Shipping, Returns and Warranty, please click here.