Oppo A37 phone is one of the most popular phones of 2016, and on this page, you can purchase a display replacement for the same. The main attraction of this phone is its compact size which is very comfortable to hold, and the phone is not bulky at all. If you drop the phone and break its display, you can easily replace it with a new display combo and this is what we sell on this page.
If the touch screen has stopped working completely, it is not possible to use the phone. In such cases, the display replacement becomes an urgent requirement, but you should always purchase the original spare parts to avoid unforeseen issues in the long run. In any industry, original spare parts hold their own unique value because they last longer and provide true value for the investment. The experience of using an original display is completely hassle-free and the money spend on such parts doesn't feel like a loss.
What is the meaning of the Oppo A37 display combo?
In the Oppo A37 phone, the display and touch screen both parts are inseparable. It means that the touch screen glass is closely attached to the display. If you try to remove only the touch screen glass, that is not possible because the display is stuck underneath the touch screen glass. These days all mobile phone companies use a similar strategy and combine the display and touch screen glass for additional clarity.
Many of our customers emphasize that they want to replace only touch screen glass as the display is fine. However, as the display is attached with the touch screen glass, you'll always need to replace the complete combo as shown on this page. You need to take out the broken display from your phone and replace it with a new one.
Can I replace only the touch screen glass and salvage the display?
Customers often ponder about replacing only the touch screen glass and reuse the old display to save money. It seems like a good solution theoretically, but it is impossible to restore the broken screens with the same quality in local markets because original spares are not available. If you go to the local market, you'll find hundreds of technicians replacing only the touch screen glass, but they do that for their own benefit.
If you replace the broken touch screen glass with a duplicate one, you'll not get the same quality as the original. The touch screen will work stiffly, and even the display will lose all its glory because of the manual separation process. The local technicians use low-quality solutions to replace the touch screen glass, and this process is not successful all the time. Often, the display also breaks while separating, and then you've to replace the combo. The combo replacement is a standard protocol for replacing broken screens, and even the official service center follows that.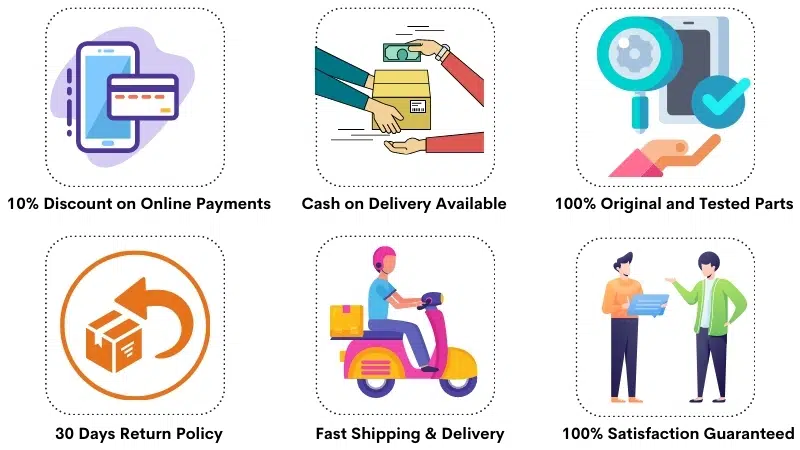 Oppo A37 Display Specifications
| | |
| --- | --- |
| | This display is 100% original, tested and suitable for Oppo A37 (Also suitable for A37F / A37FW / A37M). |
| | Oppo A37 display size is 5.0″, the display type is TFT and the resolution is 720 x 1280 pixels. |
| | It is a complete combo of display and touch screen digitizer glass combined into one. |
| | You can use this combo to replace a broken display or touch screen digitizer glass. |
| | The main touch screen glass comes with Corning Gorilla Glass 4 protection. |
| | The new display offers 100% the same colors, quality and brightness as before. |
| | You can use the display for a long time because it is very durable and sturdy. |
| | It is easy to test the new display before installation and verify its working condition. |
| | We back our products with a 30 days return, refund and replacement guarantee. |
| | The display is readily available in stock and turnaround time is very fast. |
| | You can order the product using Cash on Delivery or Online Payments (10% discount). |
Common Customer Questions
Q: How much does it cost to replace a broken Oppo A37 display in India?
The price of a 100% original Oppo A37 display replacement is around Rs 1800-2000. If you buy a first copy screen replacement, then the combo costs about Rs 800-1000 in India. You may have to pay additional repairing charges on top of the display's price to a mechanic.
Q: I want the display at the lowest possible price. What is the best offer?
Many customers want to purchase the Oppo A37 display for the lowest possible price. They are actually not concerned about the quality of the product but rather need any low-quality product as long as they can get it for a meager price. If your sole intention is to purchase a duplicate screen, local market duplicates are the best for you. You can get the best bargains there along with installation for the cheapest rates.
Q: What is the source of an original Oppo A37 display, and why is it costly?
The original display of Oppo A37 comes from a certain manufacturer who makes these screens for the company. On the other hand, duplicate screens come from third-party manufacturers who make duplicate products for low costs. If you get a duplicate screen for a low cost, you don't need to party because it is normal.
OEM manufacturers use the highest grade quality-checked material to craft a new display, while third-party manufacturers use the cheapest possible material to make a display. When manufacturing costs are lower, it is easy to sell for low prices, and deal-loving customers are a motivation for manufacturers who make first copy screens.
The demand for duplicate screens is very high in India because customers want the lowest price. A cheap display is like paying installments, you know that you are paying huge interest, but still, you don't care. People buying duplicate screens know that they have to replace them again very soon, but they are prepared for it because they don't want to spend money on the originals.
Q: Why are the setbacks of a first copy display?
A duplicate display comes with lots of issues, and customers who want to spend less money want to know the details. The first copy display also works but with much less efficiency, and these issues are very prevalent, and all customers notice them :
The first copy display offers abysmal brightness and colors.
The main touch screen glass is flimsy and not protected by the Corning Gorilla Glass.
You've to press the touch screen much harder to make it work.
You can't type as fast and accurately as before.
A duplicate display breaks again very easily with little pressure.
Your phone starts overheating because duplicate screens put a strain on the motherboard.
If you purchase an Oppo A37 display for a bargain deal, don't expect awesome quality out of it. You can get duplicates for low prices anywhere, but originals are never available at a low price.
Q: Who will install the display on my phone if I purchase it online?
The display installation has to be done by a technician in your locality. We don't provide any kind of installation services but our job is limited to provide you 100% original and working spare parts. You can verify the working condition of the new part by connecting it with your phone's motherboard in an open condition. After verifying the working condition, you can install it on your phone.
Q: What if the new Oppo A37 display doesn't work as intended?
Before we ship a product to you, we verify its working condition and then ship it to you. So the chances of receiving a defective product are non-existent. Still, we back our products with a 30 days return, refund, and replacement guarantee. It means that if you test the new display and it doesn't work, we'll either replace it or return the money as per your desire. The return policy is valid for 30 days and applicable only on unused products. You can't claim a used/installed/pasted display under the return policy. Installing the new display means acceptance of the product.
Oppo A37 Display Photos
These images show the actual Oppo A37 display and touch screen combo you'll get after placing the order. This is a complete folder consisting of both display and touch screen digitizer glass. You can buy this display unit and easily replace it with the help of a mechanic.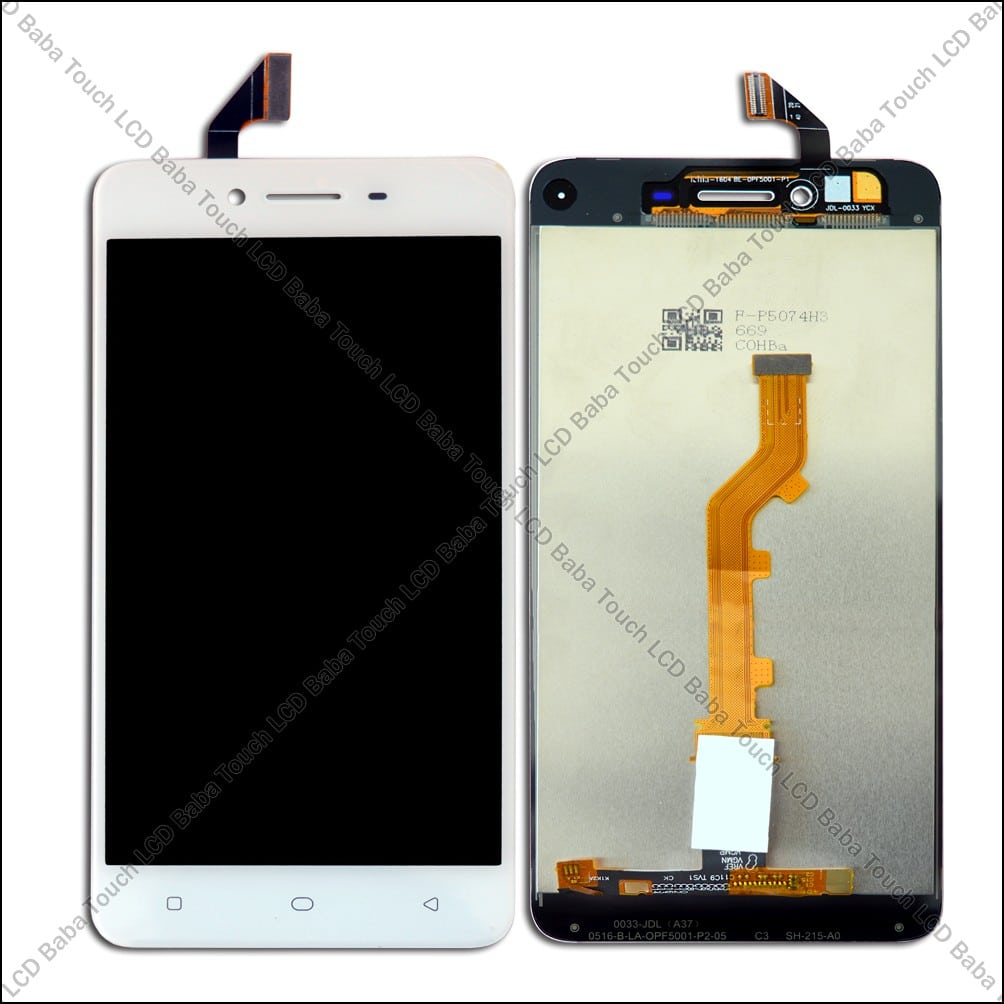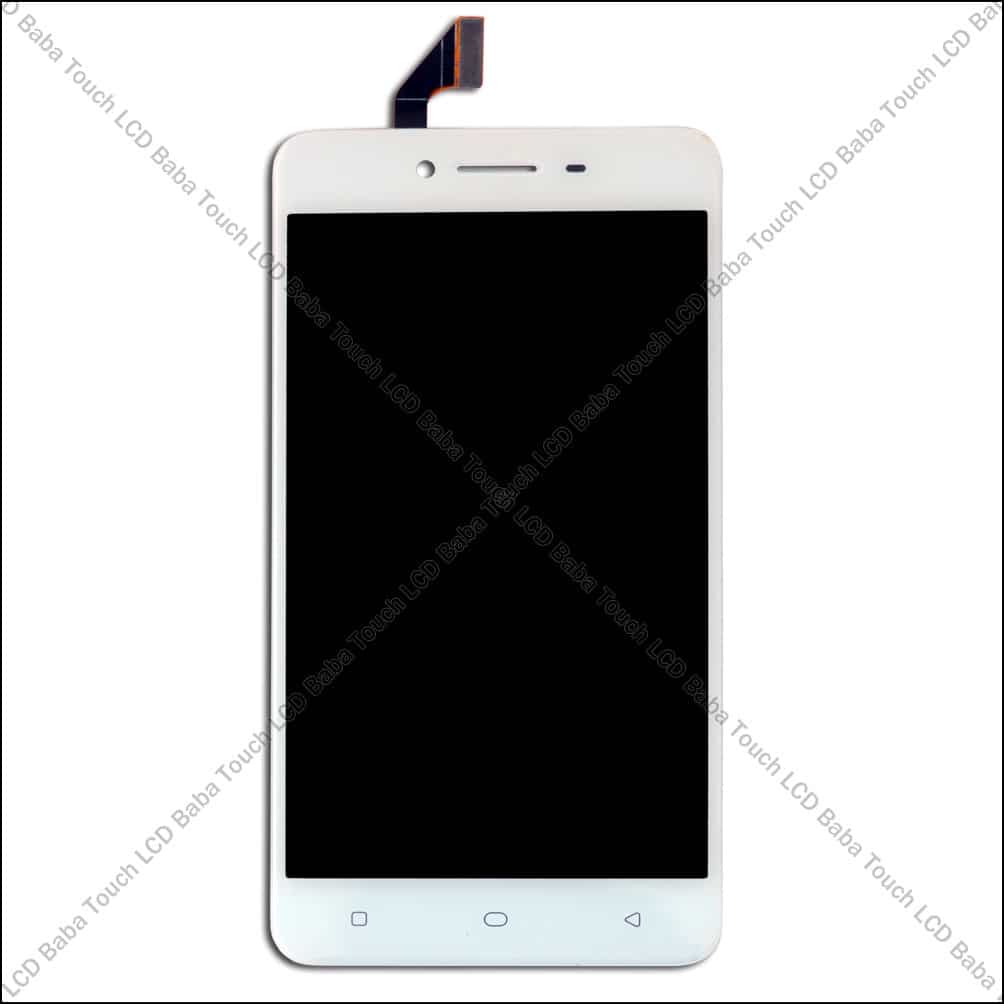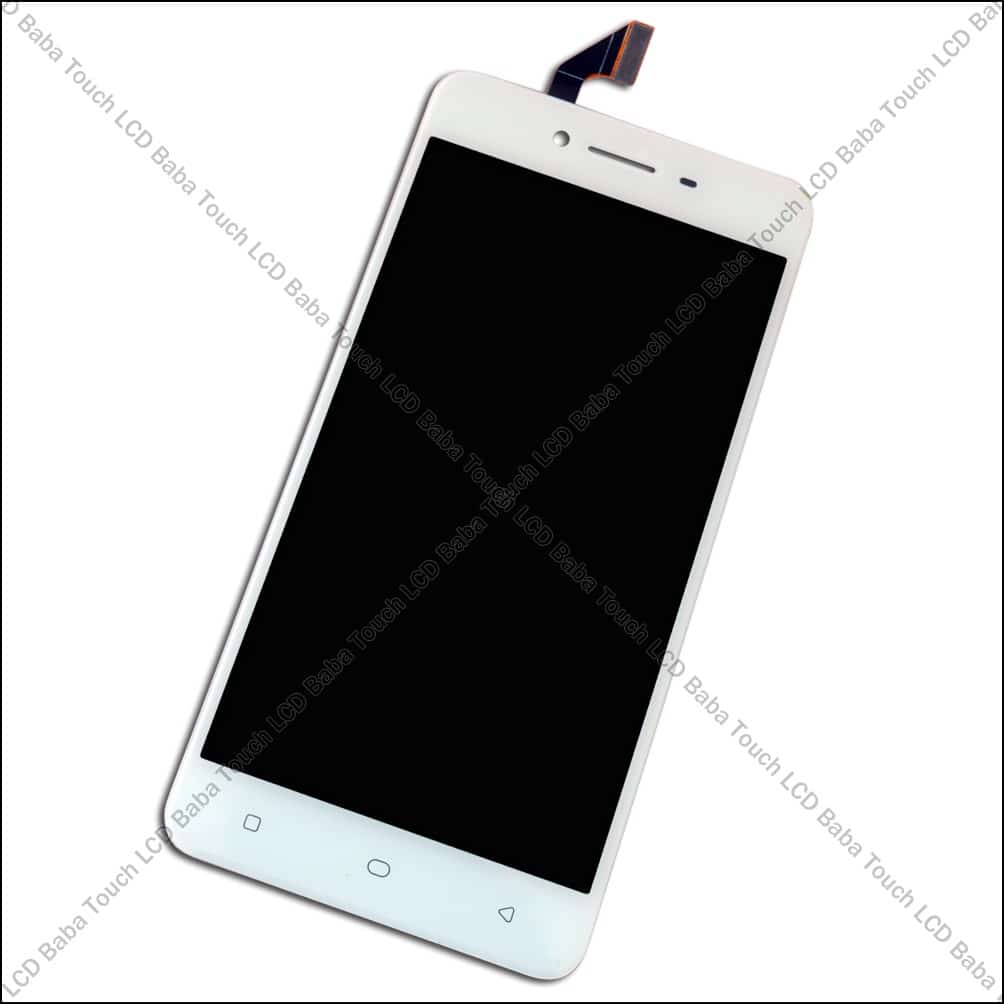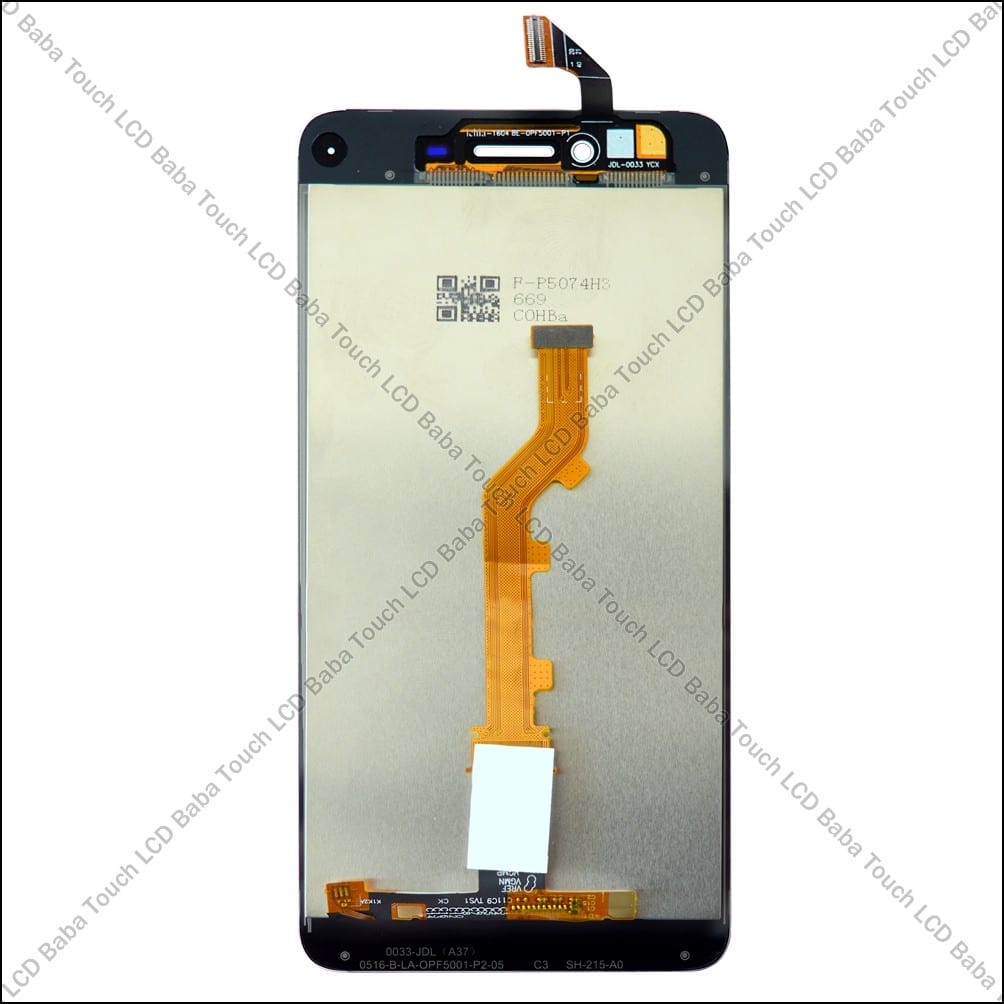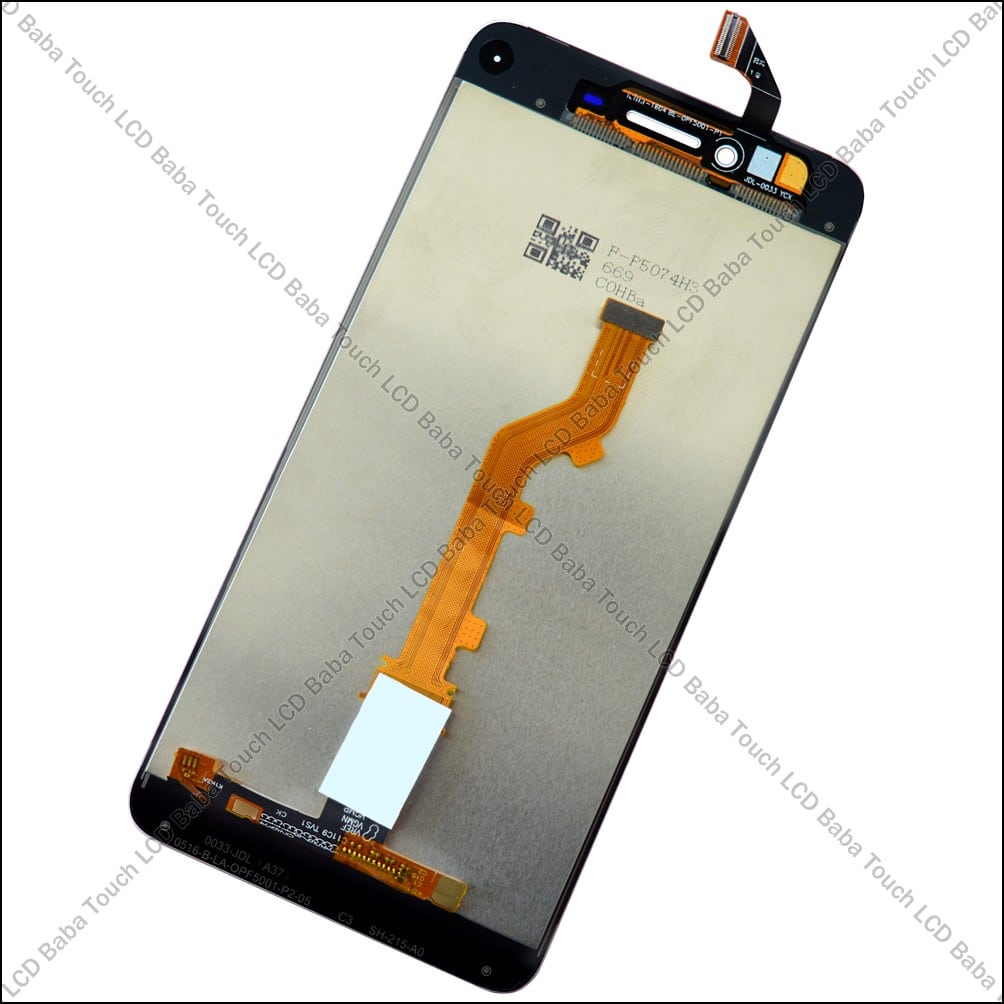 Shipping, Return and Refund Policy
All the products supplied by us come with 30 days return, refund, and replacement guarantee. To return a product, It should be in the same condition as we sent. You can't use or fix the display if you want to return it. For complete details about Shipping, Returns and Warranty, please click here.