If you are searching for Oppo A5s display price, we can certainly help you. Touch LCD Baba provides original parts to its customers. On this page, we offer Oppo A5s display and touch screen glass combo, which can be used to replace a broken display or touch screen glass. Don't worry about the accidental drops as you can easily replace a broken display and restore the full life of your phone. The price depends on the display quality, and we sell 100% pure original combo for the said model. Please note that Oppo A5 and Oppo A5s (CPH1909) are two different models, so please make sure to order the right model.
What is the meaning of Oppo A5s Combo?
In Oppo A5s, the display and touch screen glass both parts get combined in a single unit, and you can't replace them individually. In most cases, when you drop the phone, only touch screen glass will get damaged. However, as the touch screen glass gets pasted with the display, you need to replace the complete unit. The display shown here is for Oppo A5s, which comes as an entire display unit. In this unit, display and touch screen both parts are combined, and you can't separate them for individual replacement. Many customers still try to separate the display and touch screen and end up damaging both parts.
How does the mechanics approach a broken display in local markets?
If you visit the local market, the mechanics will try to convince you for only glass replacement so that they can put a Chinese glass on your phone and extort money. Don't fall for this scam as you will end up paying Rs 1000-1500 for a barely Rs 60 product. It is a widespread practice in local markets where mechanics replace only the glass and put cheap duplicate glass and take money from customers. Ask yourself, when you are paying the amount, why would you end up compromising on quality? When you are seeking for only glass replacement, you are just getting your broken display repaired somehow. If you get the only glass replaced, you are NOT buying a new product with your money.
In Oppo A5s, display and touch screen, both parts get combined, and when you try to separate them, you will end up damaging both parts. That's why when the screen damage occurs, replace Oppo A5s Combo (Complete unit of display and touch screen) to avoid any hassles later on. Combo replacement is fast, easy, durable, and there is no compromise on quality. For this reason, Oppo A5s combo replacement is the best option when it comes to replacing a broken/damaged display. These days all mobile phones are built on folder technology, and in case of any damage, you need to replace the complete display unit. There are several cheap alternatives available in the market, but they are cheap for a reason.
How We Test The Display?
Customers are always doubtful and worried about what happens If they receive a product that is not working. All our products are backed by 30 days replacement and return guarantee. Apart from that, we also make sure to test each product before shipping it to the customer.
This video shows how we test Oppo A5s display before shipping it to our valued customers. After testing the product, there is no chance of receiving a defective or non working product. You can buy products from our website and rest assure about 100% perfect spare parts all the time.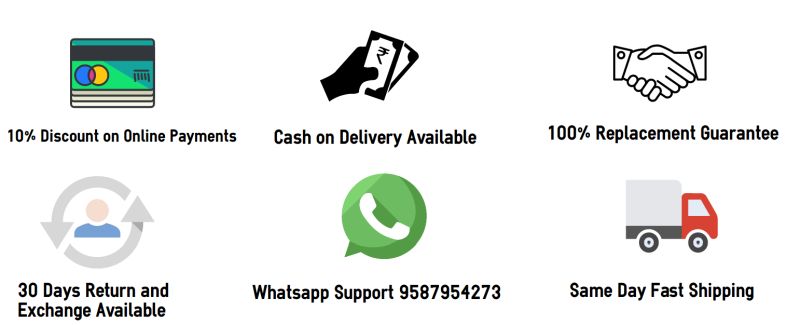 Product Description
| | |
| --- | --- |
| | 100% Brand New and Original Combo Of Oppo A5s (Model CPH1909). |
| | 6.2-inch HD+ Display with 1520 x 720 pixels resolution |
| | You can use this Oppo A5s combo to repair a broken display or touch screen glass. |
| | It is a combined module of display and touch screen. |
| | Gorilla Glass 3 protection with super responsive touch screen glass. |
| | It offers 100% same colors, quality and brightness as comes with a brand new phone. |
| | We test it on an Actual Oppo A5s motherboard For 100% Perfect working! |
| | We offer 30 days replacement warranty on all our products. |
| | 100% Hassle Free Returns, Refund, and Replacement. |
| | Ready Stock Available With Fast Shipping. |
| | Cash On Delivery Option Available. |
Frequently Asked Questions
These are the frequently asked questions by our customers so we are putting all of them together. If you still have any questions, please feel free to call us at 9587954273.
Q: How much does it cost to repair a broken Oppo A5s display in India?
A: If you need 100% original display, then the price is around Rs 2500. If you prefer buying a cheap first copy display, then the price is around Rs 1200. So the price depends on the quality you prefer to buy.
If you compare a first copy and an original display, there is considerable variation in colors, brightness, and overall quality. So please always be aware that the first copy never offers the same quality as the original display. Also, a first copy display is more fragile because It uses cheap quality touch screen glass.
Q: Do you sell a 100% original display of Oppo A5s?
A: Yes! We offer 100% original combo of Oppo A5s, and that's why our price is higher than most of our competitors. An original display is always worth the price because It offers so many advantages over a first copy display. We always want to make sure that our customers get a 100% original and flawless product without any compromise. You shouldn't opt for first copies for little price difference because for saving Rs 500-700, you are asking for future problems.
Q: I bought the first copy display before, but It broke again very easily. Why?
A: This is because the strength of the glass in the first copy is inferior if you compare it with the original glass. A weak glass can't withhold against pressure and breaks easily even inside the pocket. That's why people who opt for a first copy display face issues later, and they have to get the glass replaced multiple times and that finally cost more than the original display.
Q: What is the difference between the display with a frame and without a frame?
A: If you purchase the display with the outer frame, it comes with the side frame(or say side ring). It means that the screen comes pre-fitted in the frame, and you don't need to paste it manually. A factory-fitted display provides 100% perfect fitting without any gaps on the side, no leaking lights and display never come out of the frame. The display with the outer frame is easy to fit, and you can even do it at home.
On the other hand, if you buy a display without the frame, you don't get the side frame. You will get a display and touch screen combo, and you have to affix the display manually inside the frame. Although this also works but you can't expect the same fitting as a brand new phone.
Q: What can I do If the display sold by Touch LCD Baba is not working? 
A: Each display sold by us goes through a strict quality examination. We use a brand new Oppo A5s motherboard to test each display before it goes out from our warehouse. Still, all products supplied by us come with 30 days replacement guarantee. When you receive the product, you can test it on your phone in open condition (without pasting it or fixing it), and If you find any issues, we have a 30 days replacement and refund policy for your protection. As we test each display manually, there is no chance of receiving a defective or faulty product.
Q: What is the model number of Oppo A5s?
A: The model number of Oppo A5s is CPH1909. Before you order a display, please make sure to verify the model number with your phone. Please also note that Oppo A5 and Oppo A5s are two different models, and you can't interchange the display. To check the model number, please go to Settings and then About Phone section.
Q: Can I do Oppo A5s screen replacement at home? 
A: Yes, If you have a basic understanding of mobile repairing, you can certainly do the display replacement at home. If you need some help, Youtube is a great resource where you can find relevant videos matching your interest.
Q: Can you please provide more details about the return policy? 
A: Our return policy is valid for 30 days, and you can call our helpline number 9587954273 if you want to return a product. Please make sure to keep the product in unused condition. You will need to send the product's photos to us on our WhatsApp support number so that we can make sure it is unused. Then we will arrange a pickup for you, and our representative will pick up the parcel from your registered address.
Shipping, Return and Refund Policy
We test each combo for 100% perfect working before shipping it to the customer. We always ensure that every piece is 100% original, tested, and working without any flaws. Still, our products come with 30 days return, refund, and replacement guarantee. To return a product, It should be in the same condition as we sent. You can't use or fix the items If you want to return. For complete details about Shipping and Returns, please click here.