Oppo F19 Pro is a renowned phone, and we know that you are looking for a new display to replace your broken Oppo F19 Pro display. Before moving further, we want to let you know that Touch LCD Baba deals only on original spares, and if you are looking for a budget-friendly deal or the lowest price online, we really can't fulfill that desire.
Many customers aimlessly search on different websites hunting for the lowest price even without knowing what they are buying. Therefore, if you compare the prices, you should also compare the offerings of a particular seller; otherwise, the comparison itself is flawed. We suggest that you don't compare the original Oppo F19 Pro display's price with a duplicate one because that would satisfy your mind and not change the actual quality of the cheap display.
How much does it cost to replace a broken Oppo F19 Pro display in India?
The price of a 100% original Oppo F19 Pro AMOLED display replacement is Rs 6800-7000. A duplicate (first copy) display can save you some money, but you can't visualize the same display quality again. A first-copy display costs around Rs 2500, including installation, but the quality is terrible.
Is this display 100% like the original F19 Pro display?
Absolutely Yes! The display we sell on this page is identical to what you proudly get with a brand-new phone. You should know that original mobile phone screens are manufactured in a particular factory, and even mobile phone manufacturers purchase original screens from these factories in bulk. We also purchase our stock from these factories, and that's why we are so sure about the quality.
All mobile phone screens have a unique manufacturer identity, and not everyone can decode that. If you are not an expert in this industry, you certainly can't tell about the manufacture of a particular display. We keenly know this business, and that's why we can offer a 100% original display replacement for Oppo F19 Pro on this page.
Why are the original screens not available in the local market?
Have you ever considered the price war in the local market? The local market is an excellent source of new customers, but it is equally competitive. Most customers who arrive there are looking for budget deals, and in such a scenario, no one even asks about the original display replacements. That's why original screens are non-existent in most local markets.
The local shopkeepers are fully aware of customers' mindsets and know that low prices drive big sales. When a customer himself doesn't appreciate the original display but wants a duplicate display instead, there is no point in maintaining the stock for original products. That's the sole reason behind the non-availability of original products in the local market.
Oppo F19 Pro Display Specifications
This combo is 100% original, tested, brand new, and suitable for Oppo F19 Pro, model number CPH2285

.

The Oppo F19 Pro display size is 6.43″, the display type is Full HD+ AMOLED and the resolution is 2400 x 1080 Pixels.
This display is 100% pure original AMOLED, the same as the company assembles in a brand new phone.
The color reproduction, contrast and brightness are up to original 100% levels.
We test each display for flawless working and then dispatch it to the customer.
The in-display fingerprint scanner also works flawlessly without any issues.
You also get the Corning Gorilla Glass 5 protection on the touch screen glass.
The new display fits perfectly without any issues and provides mesmerizing viewing experience.
You don't need to worry about the in-transit damage because our packing is 100% secure.
You can also test the new display easily by connecting it with your phone's motherboard.
We offer Cash on Delivery and Online Payments (10% additional discount).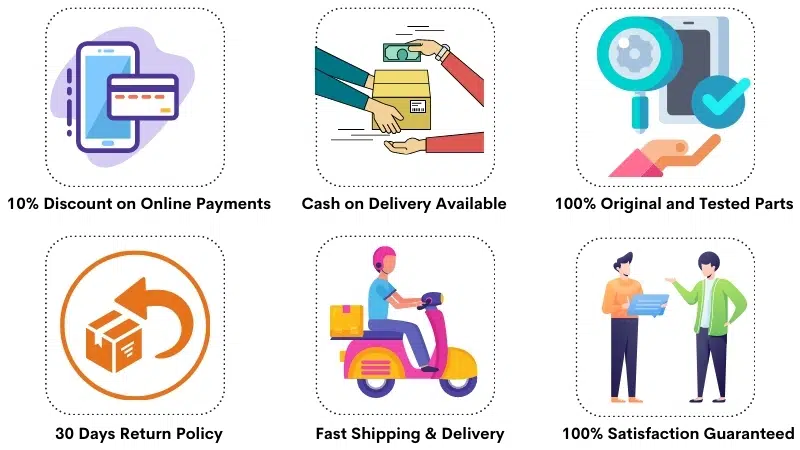 Frequently Asked Questions
Q: Does the fingerprint scanner work with a local/copy display?
The fingerprint scanner doesn't work in duplicate screens because such screens don't have a provision for the fingerprint scanner to work. The display on this page is 100% original and comes with a transparent square on the front side. This enables the fingerprint reader to work properly, and a duplicate screen doesn't offer the fingerprint reader functionality.
Q: Which other problems typically appear with a copy display?
A duplicate display is a mine of problems. These problems are :
Low brightness and contract levels.
Stiff and imprecise response of touch screen glass.
Wrong color reproduction. For example, the red color looks like the orange color.
Fragile touch screen digitizer glass.
More consumption of battery power.
Apart from the fingerprint scanner issue, the above problems are pervasive with a duplicate display. These problems are real, and customers using duplicate screens know these facts very well. Still, a vast majority of customers purchase these products to save money. Apart from that, these products don't solve any problem efficiently.
Q: Does the fingerprint scanner works with your display?
Yes. You can use the fingerprint scanner with the display we sell here. The broken display on your phone and the display we sell are identical. Hence our display also supports all the vital attributes supported by the original display. You can register new fingerprints with the same accuracy and use the previously registered fingerprints without issues.
Q: Will you also install the display on my phone?
We are sorry, but we don't repair the phone or install the screens. Our business is supplying original screen replacements online to customers all over India. To install the display on your phone, you should visit a local technician and pay a small amount to him to fix the display on your phone. The technician will first thoroughly test the display, and only after verifying everything, he'll paste the display on your phone.
Q: How can I test the new Oppo F19 Pro display without installing it?
If you thought installing the display was mandatory to test it, you're mistaken. You can easily test a display in an open condition, even without pasting. You don't even need to remove the broken display from your phone because you can easily test the new display on the rear side itself. All you need to do is, eject the old display's flex cable and connect the new display's flex there in the right direction.
Keep in mind that open condition testing is 100% accurate and allows you to verify all the display aspects without any guesswork. You can turn on the new display, check its brightness, use the touch screen and do all other activities you normally do with the display. After verifying everything, you can finally install the display on your phone.
Q: How can I recover data from the phone without buying a display?
Please note that almost everyone keeps a lock on the phone, be it a pattern lock or a password. Without entering the lock code, you can't access the data on your phone and can't take backup. Also, when you connect the phone to a PC, you might need to change some settings on your phone so that the computer can access that data, which isn't possible without a working display. Therefore, to recover the data on your phone, buying a new Oppo F19 Pro display is a must.
Q: I found a display for a low price on another website. Why is that?
As outlined before, please note that the display's price mainly depends on its quality. Several quality screens are available in the market, and while you might not know about all of them, the sellers do. Such cheap screens are the TFT/IPS quality screens used in budget phones.
It is possible to achieve the low price by reducing the quality, which all third-party manufacturers do. The original Oppo F19 Pro display offers AMOLED quality, but manufacturers make a TFT quality alternative product. So when the quality gets reduced to half, the price comes down. The bulk manufacturing and the use of the lowest quality parts brings the price even further down, and that's why you can find a display for a low price. Therefore, you shouldn't be over-excited because that's the product's worth. Even locally, you can purchase a duplicate display for around Rs 2500, which many customers normally do.
Q: The phone is functioning well, but only the glass is broken. Should I hurry for a replacement?
If you should hurry or not actually depends on the extent of the damage. You surely don't need to replace the display immediately if there is only a hairline scratch on the display and you don't have any personality issues with that scratch. Many people use a phone with broken screens without hesitation, but a few customers find it awkward and tend to replace the display immediately.
If the phone is functioning well and glass splinters aren't falling off the surface, you can continue to use the phone and then replace it when necessary. You should always back up your phone if it is broken because you never know when the touch screen stops responding and you get totally stuck. It is always a good idea to backup your device because it surely helps in the long run.
Oppo F19 Pro Display Photos
These images refer to the original display of Oppo F19 Pro, which you'll get after your order. If you've any questions, please don't hesitate to contact us at 9587954273.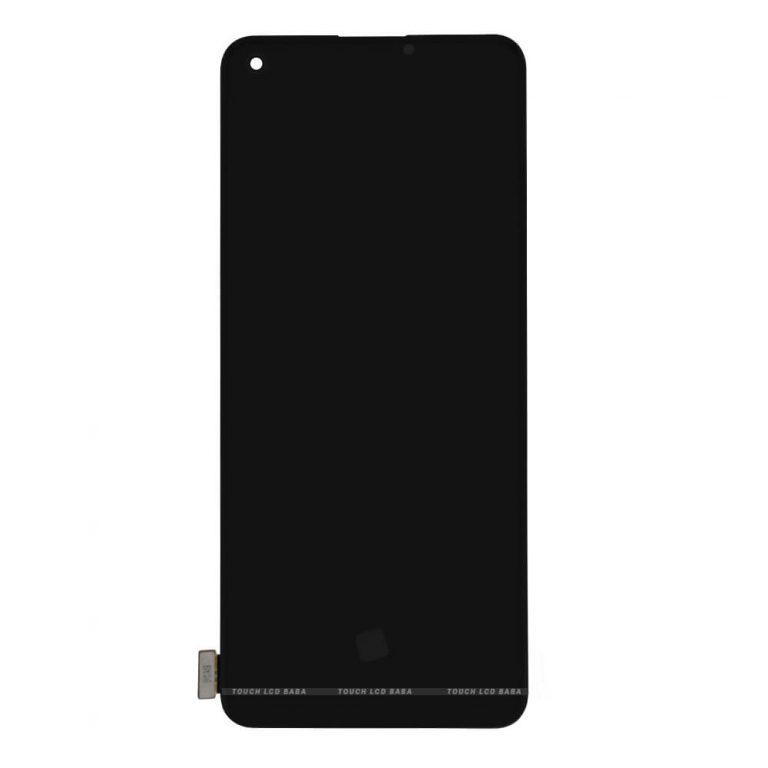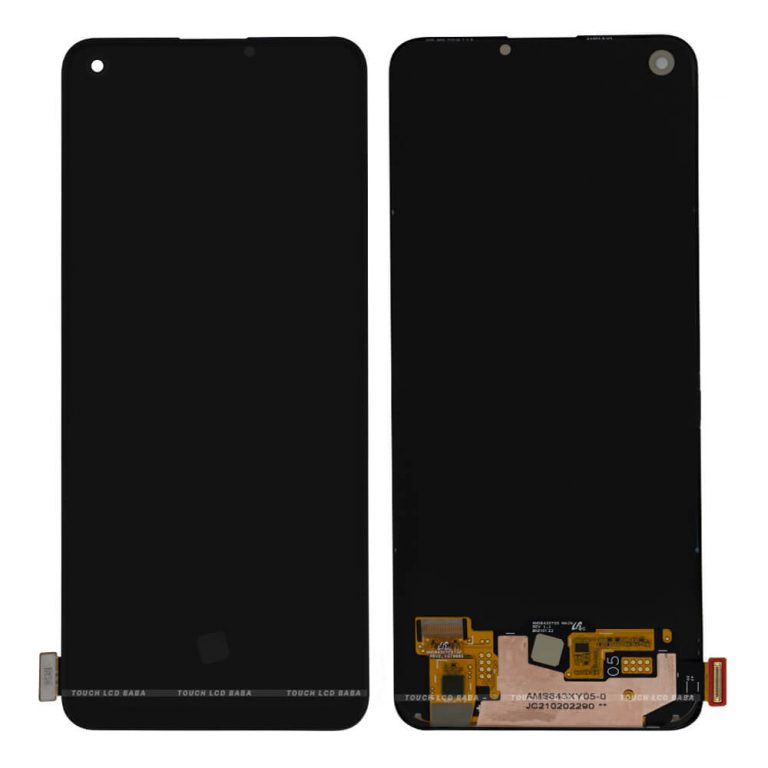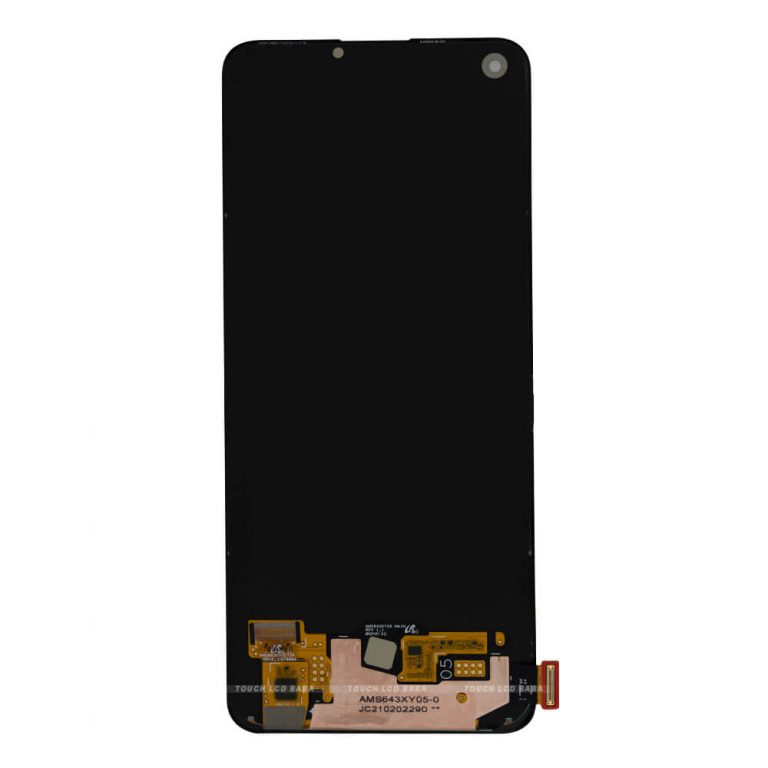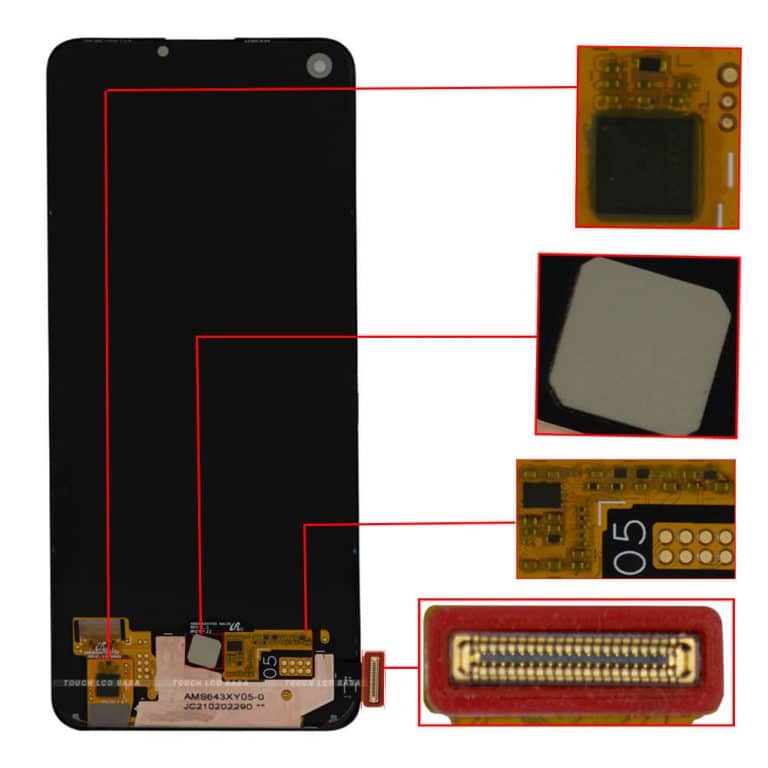 Shipping, Return and Refund Policy
All the products supplied by us come with 30 days return, refund, and replacement guarantee. To return a product, It should be in the same condition as we sent. You can't use or fix the new Oppo F19 Pro display if you want to return it for any reason. For complete details about Shipping, Returns and Warranty, please click here.