You are on the right web page if you want to purchase the Oppo F11 Pro display replacement to replace a broken display (or touchscreen glass). The part you see here is perfectly suitable for the Oppo F11 Pro, and you can use this combo to replace a scratched touchscreen glass or display. We offer a 100% original display, which helps you seamlessly overcome the damage.
Please note that the display and touch screen are attached, and after accidental damage, you need to replace a complete set of the display and the touch screen glass. The model number of the Oppo F11 pro is CPH1969, and you should always double-check the model number before you order.
What is the meaning of Oppo F11 Pro Display Combo?
The word combo indicates a complete unit of display and touchscreen glass. If you thought combo means two units of the display, you are wrong. It is a single display unit comprising the display and touchscreen glass. When your Oppo F11 Pro display breaks, you need to take off the broken display and fix a new one in place of it. That's all you need to do. The combo's replacement is the best, easiest, and fastest method to repair a broken display or touchscreen glass.
Oppo F11 Pro Display Specifications
| | |
| --- | --- |
| | This combo is 100% new, original, and suitable for Oppo F11 Pro, model number CPH1969. |
| | The Oppo F11 Pro display is a 6.5″ TFT LTPS LCD with a 2340 x 1080 pixels resolution. |
| | We test these screens one by one before shipping them to the customers. |
| | The combo comprises a display and touch screen in a single unit. |
| | The main touchscreen glass is protected by Corning Gorilla Glass 5. |
| | It offers the same colors, quality, and brightness as your original screen. |
| | This screen is 100% original because it comes from the OEM manufacturer. |
| | We back our products with 30 days of returns, refunds, and replacements. |
| | We offer doorstep delivery and reverse pickup facilities all over India. |
| | The combo is readily available in stock, and the turnaround time is quick. |
| | You can choose between Cash on Delivery and Online Payments for the product. |
How do we test each Oppo F11 Pro display?
We use an actual motherboard of Oppo F11 Pro to test the screens, and it's not a secret. All the customers who deal with us know that our quality control is stringent and won't compromise with the screen quality. We use a brand-new phone in our back office to test the screen, and here is a demo video for your reference.
Why should you always replace the complete combo?
These days, all mobile phones have combined display and touchscreen modules. Even if the only glass gets damaged, you must replace the complete display and touchscreen glass combo. If you try to separate the display and touchscreen glass, you will eventually break both parts.
Even If you separate them by any means, you will need to paste a new glass on it, and during this process, lots of white spots and dead pixels will become a permanent part of the display. So, after opting for only glass replacement, your phone's overall quality will greatly degrade! Always keep in mind that cheap solutions come with lots of headaches.
When the display quality dampens, your phone's camera and video quality will greatly reduce. For this reason, we don't recommend buying something cheap and later repent on your decision. Think about why you purchased your phone. Just because it is a quality phone, right? Investing in an original Oppo F11 Pro screen replacement will cost you a little more, but the satisfaction will be 100%.
You should never spoil your phone with glass replacement!
You probably don't want to spoil all the beautiful experiences of using a premium phone. Right? Many customers rush for cheap solutions because they want to save money. If you purchase a first-copy display or low-quality solution, your phone's color reproduction will take a nosedive. There is no way to repair a screen without losing quality; otherwise, no one will buy fresh, brand-new screens.
The screens we sell come from the OEM manufacturer who produces original displays for the company. So, the quality, colors, and brightness will be 100% identical to your factory-fitted screen. Everything that used to work on the original screen will work on our screens. We've seen many cases when customers buy duplicate screens, and because of that, multi-touch features stop working, or screen gestures never work again. These are common issues with the first copy screens.
At Touch LCD Baba, we are fully committed to supplying 100% original parts to our customers so they can enjoy their phones for the years to come. Indeed, the original Oppo F11 Pro display is not cheap but worth the investment in the long run.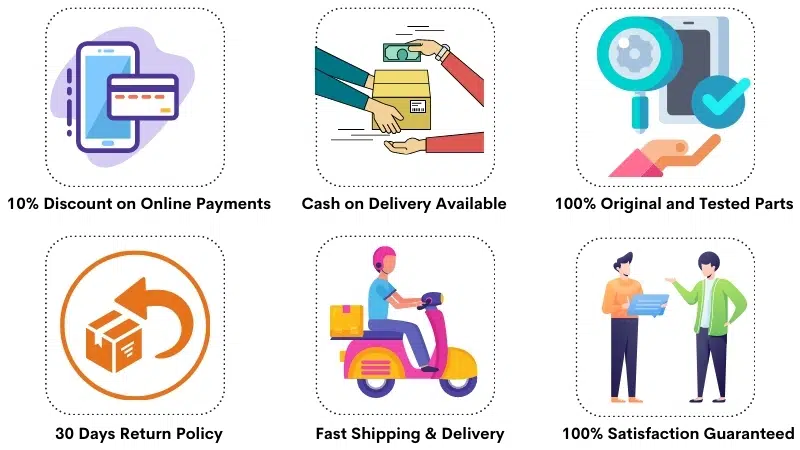 Why do the mechanics suggest replacing only the glass?
The glass replacement was not an option a few years ago. Everyone used to replace a broken screen with a Combo, and It was all excellent. The manufacturers in China started making duplicate glass because so many customers wanted to replace only the glass for a low price. The price for only glass is Rs 40-60 in wholesale markets.
India's mechanics adopted this fast because it became a straightforward method to make money on glass replacement. If you go to the local market, everyone will suggest a glass replacement for you for their benefit only. They apply a Rs 40 glass (Yes, touch screen glass is Rs 40 only) over your phone and easily charge you Rs 1000-1500. That is why they always suggest going for glass replacement. If you visit the official service center, they will always replace the complete combo because they will not compromise the quality. We also work on the same concept and will never compromise quality.
Frequently Asked Questions
Q: How much does buying an Oppo F11 Pro display replacement cost in India? 
A 100% original Oppo F11 Pro display replacement costs around Rs 3800-4000. If you buy a first copy screen replacement, the combo costs about Rs 1500-1700 in India. You may have to pay additional repair charges to a mechanic on top of the display's price.
---
Q: How to test the new Oppo F11 Pro display after delivery?
Once you get the delivery of the ordered product, you don't need to assemble it immediately. First, you should test the display and install it on your phone. Please follow these steps to test the display :
First, please open the phone and the screws to access the motherboard.
Remove the old display's connection and connect the new display's jack there.
Turn on the phone, and the new display will start working normally.
You can test the new display; likewise, it is installed on your phone.
After testing and verifying the display, you can permanently install it on your phone.
The open condition testing is rigidly accurate and allows you to verify the display before installation. All the mobile phone technicians use the same technique to test and verify new screens before installation. Please see the testing video on this page to see how we do it.
---
Q: Can I replace the Oppo F11 Pro display at home without any technician's help? 
We don't suggest performing the display replacement at home because it is not as easy as it sounds. You will need special tools to open the handset and install the display. We are not saying it is challenging, but it may not be easy for a starter. The Oppo F11 Pro battery back door is hardly glued; first, you must remove it. If you overheat the rear panel, it will lose shape and not fit properly.
You will find minor components inside the phone and should be very careful. A mistake can spoil the phone, and you might need additional spare parts to correct the situation. Many customers do successful replacements at home but don't try this if you are not confident.
---
Q: How do you test and verify the new display before shipping? 
As a customer, you might worry about receiving a defective product. At Touch LCD Baba, we verify each piece for flawless working before sending it to the customer. Our testing process is rigorous, and there is no chance of a defect once we've tested the product.
You might wonder about how we examine the screens. We purchased an Oppo F11 Pro phone and used its motherboard to test the screens individually. When our customers and our testing engineers have the same model, and if a display works on our phone, It is guaranteed to work on the customer's phone.
---
Q: What if I receive a damaged display inside the parcel?
We know mobile phone screens are fragile, so we use special protective measures. We send all the goods in hard plastic boxes with additional bubble wrap, thermocol sheets, and cartoon layers. Our packing is so outstanding that you will have difficulty opening the parcel. 🙂 We treat your goods as our own, and you will love packing when you receive the product.
---
Q: What is the difference between an original and the first copy display?
The original display comes directly from the Original Equipment Manufacturer, who makes the screens for new mobile phones. Those screens are 100% original, and we buy directly from the OEMs for much higher prices, but the quality is 100% purely original, and our customers always appreciate such products.
The first copy screens are inherently lower-grade products. Such products never offer the same quality, colors, brightness, and smoothness. Frequently, such products are refurbished or made using the lowest quality and leftover materials. We don't sell or recommend such products because of the vast quality issues.
---
Q: Is the display you sell as good as the original one? 
We don't sell any lower-grade screens, but our screens are identical to what you get with a brand-new phone. We buy our stock from the company's OEM, which makes original screens. When you buy spare parts from OEM, the only bad thing is their high prices. The screens supplied by OEMs are tested rigorously, and the customer satisfaction rate is close to 100%. After replacing a broken display with the screen we sell, you won't even realize if you have ever changed the display.
---
Q: Can I return the product for a refund?
Yes, we accept returns provided the item is in the same condition we supplied. We don't accept any used returns; this policy has no exceptions. If you have not used the product and it is 100% unused, you can contact us to start a return request within 30 days of receiving it. For more information, you can always call 9587954273.
Oppo F11 Pro Display Photos
This section is for you if you want to see the Oppo F11 Pro combo's images. It is a complete display and touchscreen digitizer glass unit combined into a display assembly. If you have any further questions, please contact us at 9587954273.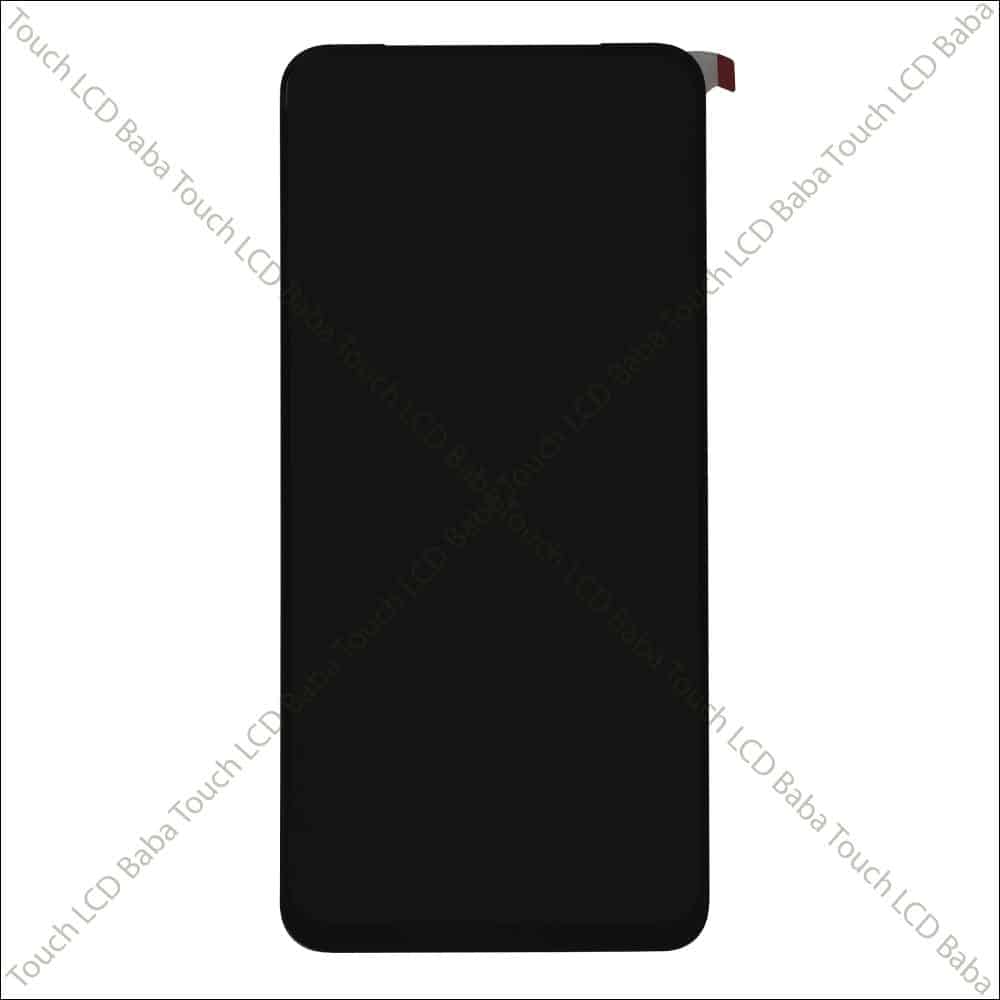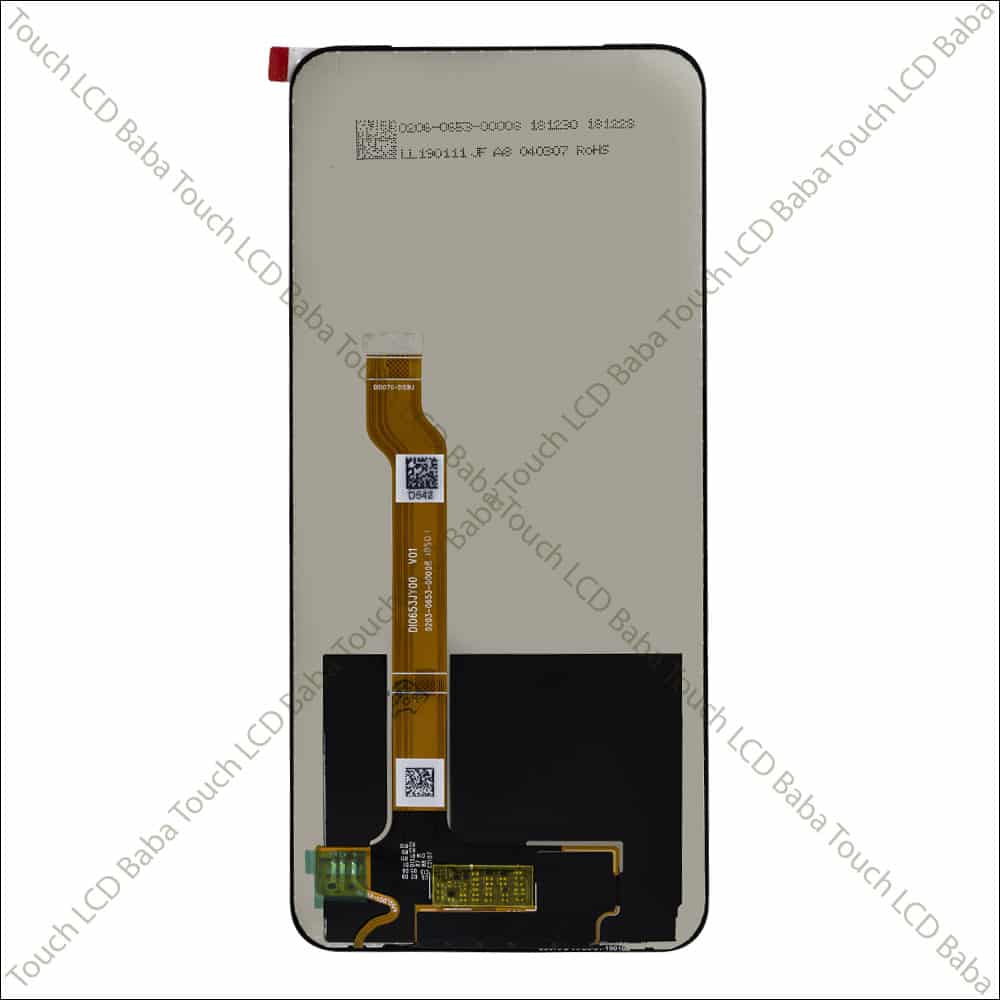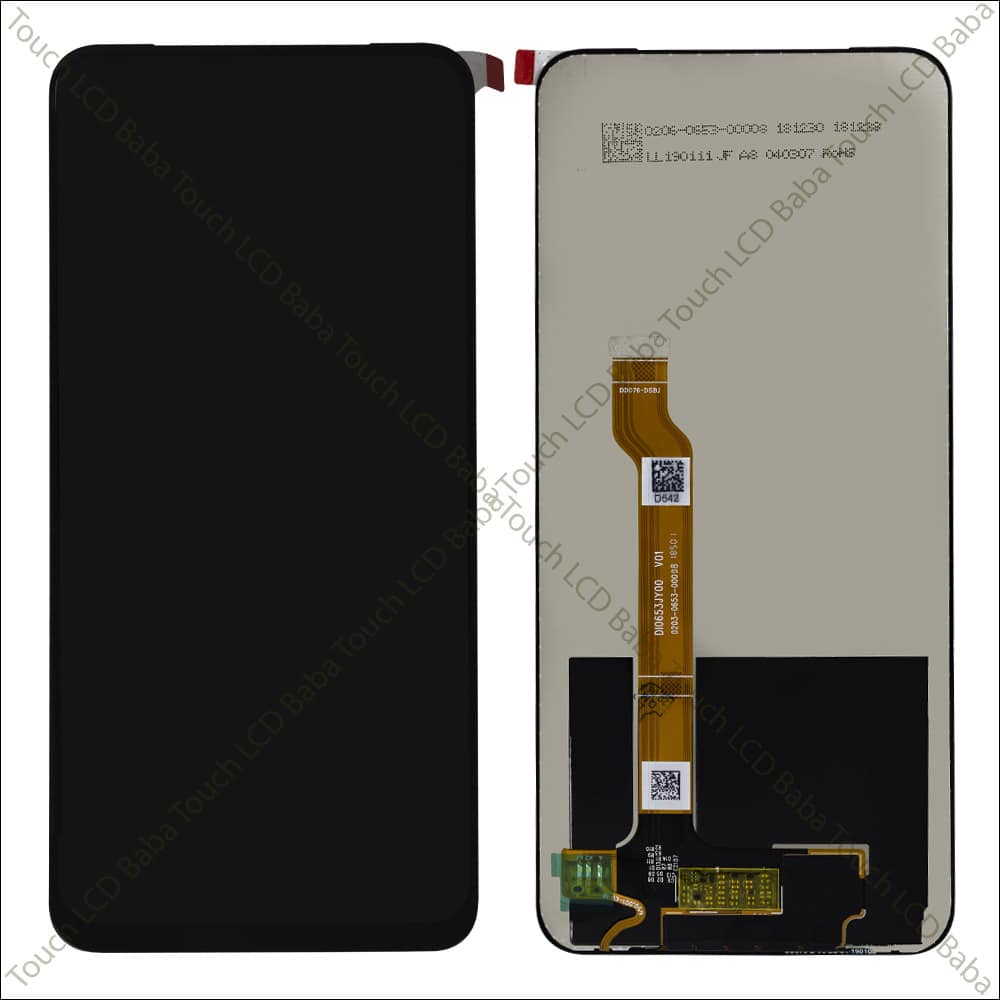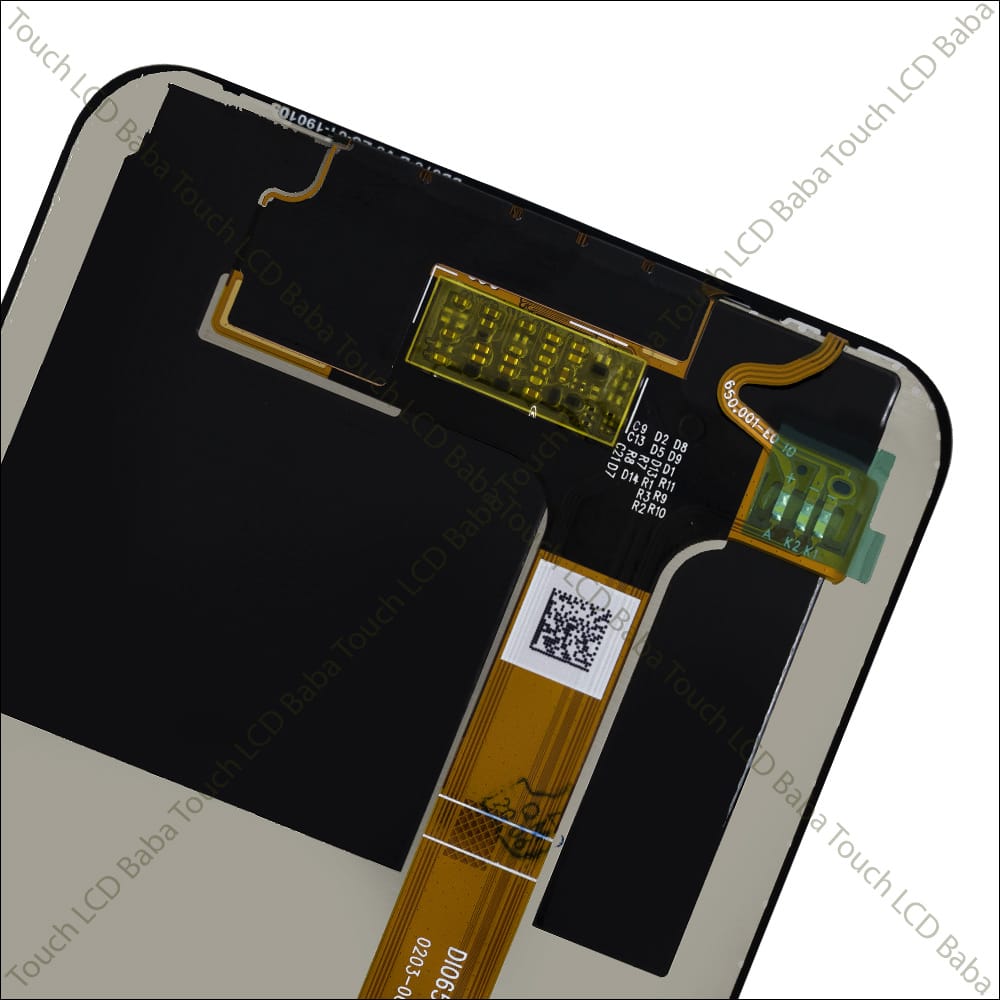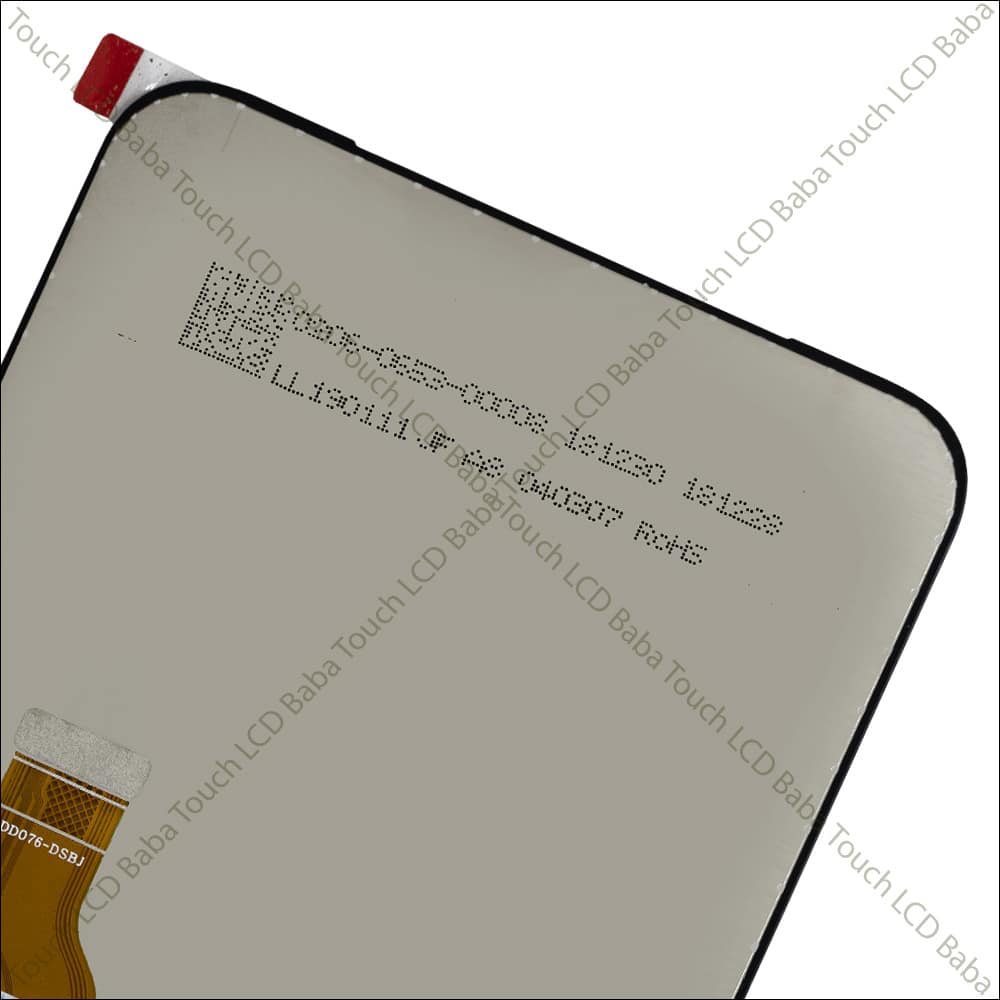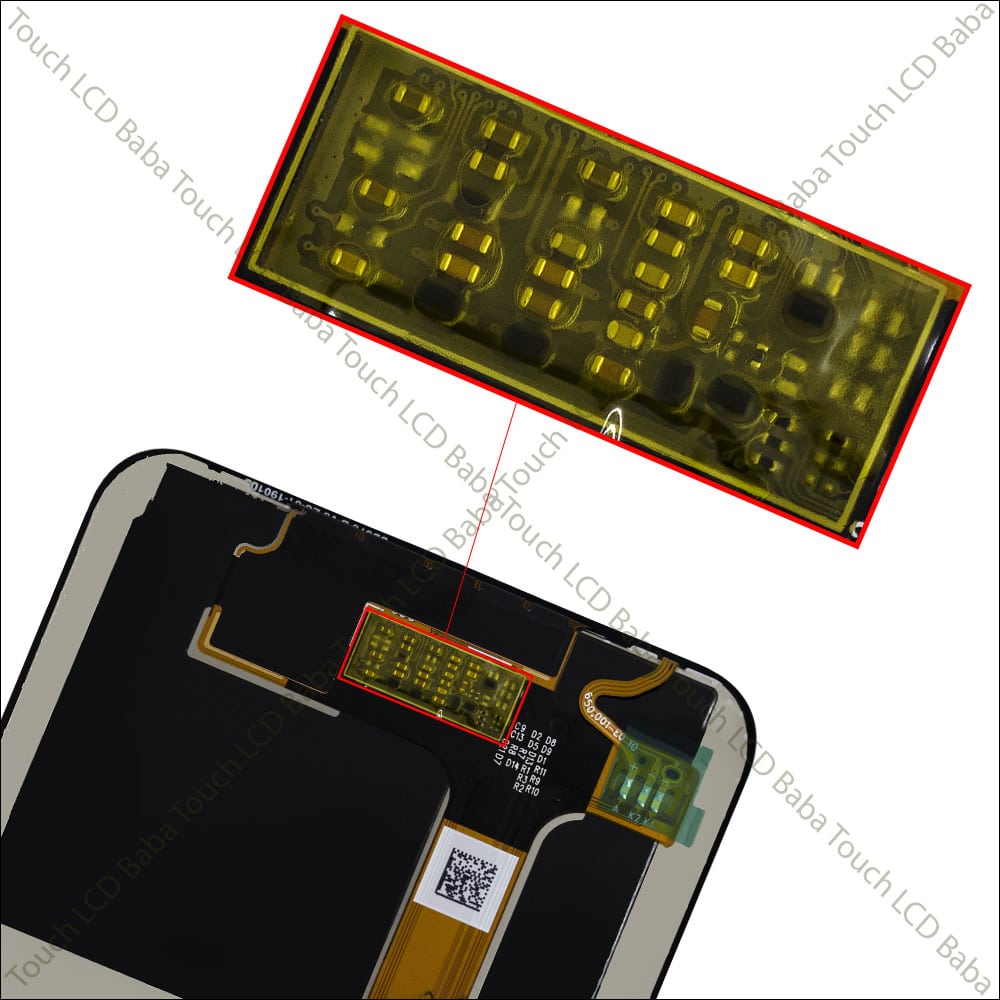 Shipping, Return, and Refund Policy
All our products come with a 30-day return, refund, and replacement guarantee. To return a product, It should be in the same condition we sent. You can't use or fix the new Oppo F11 Pro display if you want to return it. For complete details about Shipping, Returns, and Warranty, please
click here.