Oppo F1 Plus is a popular device of its time, and if you want to purchase a display for the same, you are on the right web page. A broken Oppo F1 Plus display disables you from using the phone because when the display or touch screen glass is not functional as desired, it is not possible to use the phone properly. A broken mobile phone display is an everyday problem, and screen replacements for Oppo F1 Plus are not easily available in the market.
A broken display always needs a replacement because you can't repair it by any means. If you go to the local market to purchase a new display for Oppo F1 Plus, you might not find it easily because the model is obsolete now. At Touch LCD Baba, we try to maintain as many models as possible, and at the time of writing this, the display replacement for Oppo F1 Plus is readily available in stock.
Oppo F1 Plus Display Specifications
| | |
| --- | --- |
| | This display is 100% original, tested and suitable for Oppo F1 Plus, model number X9009. |
| | The Oppo F1 Plus display size is 5.5 inches, the display type is AMOLED and the resolution is 1080 x 1920 pixels. |
| | You can use this combo to replace a broken inner display or front layer of touch screen glass. |
| | It is a complete combo of display and touch screen digitizer glass merged into one. |
| | The main touch screen glass comes with Corning Gorilla Glass 4 protection. |
| | The new display offers 100% original colors, quality and brightness. |
| | We test each display on the actual motherboard of Oppo F1 Plus before shipment. |
| | We back our products with a 30 days return, refund and replacement guarantee. |
| | You can also test and verify the new display without assembling it on your phone. |
| | The display is readily available in stock and turnaround time is very fast. |
| | We offer Cash on Delivery or Online Payments (additional 10% discount) all over India. |
Why do you need the Oppo F1 Plus display replacement?
Once you drop the phone and break the inner display or touch screen digitizer glass, you need another display combo to replace the broken one. That's why you must buy a new display to replace the broken part on your phone. The display comprises two components, the inner display and the top layer of touch screen digitizer glass.
When you drop the phone and damage either the display or the touch screen glass, you must replace the complete display unit. Please note that touch screen glass comes in close conjunction with the display, and you can't replace them individually. Therefore, you always need to replace the complete unit regardless of what is broken and safe.
Is it possible to replace only the touch screen digitizer glass?
Customers usually don't want to replace the complete display combo when only the touch screen glass is damaged. Normally, when only the touch screen glass breaks, customers think they don't need to replace the inner display because that is still alright. They want to replace the broken touch screen glass individually and try to find alternative solutions to the problem.
Please note that replacing only the touch screen glass is your decision but it is not the recommended approach. If you go to the local market, you'll find many technicians who recommend touch screen glass replacement because this procedure is the biggest moneymaker for them. Markets are piled up with duplicate products, and you can purchase only touch screen glass of Oppo F1 Plus for less than Rs 100. You are reading it right, we are not talking about the tempered glass, but we are talking about the main touch screen glass.
As you know by now, the touch screen glass is combined with the display, and you can't replace it that easily. To replace only the glass, first, you need to separate the broken glass from the display and then install a duplicate glass over it. The whole process is risky, and many times, the display also breaks during the separation process. Therefore, try your hands on only touch screen glass replacement at your own risk. The results won't be satisfactory in any condition and you are always at risk of damaging the display as well.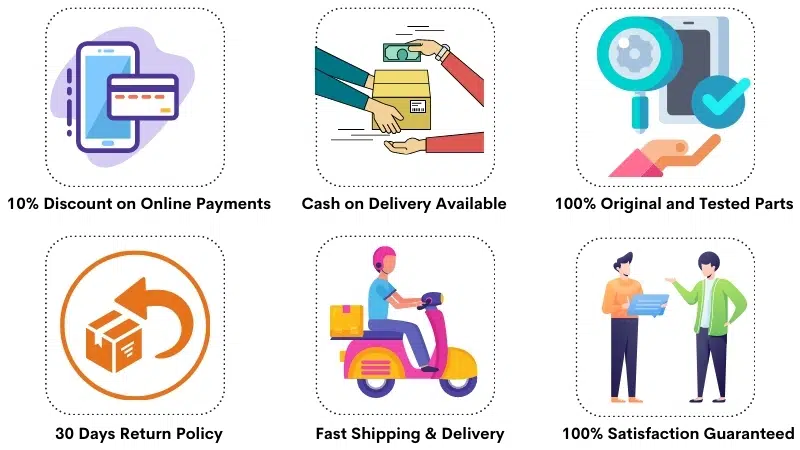 AMOLED Vs. TFT Quality Display
Please note that Oppo F1 Plus phone comes with an AMOLED display which is very costly. When you purchase a new Oppo F1 Plus phone, you get it equipped with an AMOLED display. When you break and replace the original display from the local market, you get a TFT quality display. Please note that the quality difference is massive between the TFT and AMOLED display. TFT screens are used in cheaper phones, and third-party manufacturers make duplicate screens that offer around 30-40% of original quality to reduce the repairing costs. Such screens are sold in the market as first copy display.
The TFT quality display costs around Rs 1500-1600, available everywhere in the local markets. So if you repaired your phone around Rs 1700, you bought a duplicate TFT display. On the other hand, original AMOLED screens are costly, and you've to pay around Rs 3800-4000. You can choose the quality according to your budget, but remember that originals are not available for low prices.
Questions and Answers
Q: How much does it cost to replace a broken Oppo F1 Plus display in India?
The price of a 100% original Oppo F1 Plus display replacement is around Rs 3800-4000. If you buy a first copy screen replacement, the combo costs about Rs 1600-1800 in India. The installation charges are extra and should be paid to a technician of your choice.
Q: Why should you invest in the original display replacement?
You might feel that the original display is costly, and you'll make up your mind to settle for the duplicate display, but you probably don't know about the quality issues of a duplicate product. You'll have tons of issues with a counterfeit product, which will affect all the functions of your phone, including the camera quality, battery, motherboard, etc.
If you are wondering about the connection of the display with the motherboard, we'll explain that in details. A duplicate display overheats the motherboard, eats up way more battery, and reduces camera quality by a huge margin. All the features reliant on the display quality will take a big hit. A duplicate display is three times more fragile than the original product, and in one year, on average, you'll need to purchase three duplicate screens. If you add up the cost of two duplicate screens, it will undoubtedly exceed the price of the original display. Therefore, a one-time investment in the original display will be a much better decision.
Q: Is it possible to install the new display myself at home?
If you purchase an AMOLED display and try to assemble it without any prior experience, it would be a self-hurting decision. That's because AMOLED screens are very slim and require additional expertise for assembling. If you place excessive pressure on the display, it will break while you are assembling it.
Please always keep in mind that mobile phone screens are fragile and proper assembling is mandatory. We've seen instances when technicians/customers try to assemble the display hurriedly, damage it internally, and then pretend like the display was defective. Please note that what we are mentioning here is reality, and you shouldn't take the command in your hand without being eligible for it.
Q: How can I test the new display before assembling/pasting it?
It is quite easy to test the new display without assembling it on your phone. Please note that you need to open up the back panel, eject the old display's connection and then connect the new display there in the right direction. Then turn on the phone, and you can verify the new display like it's assembled on your phone. When you are satisfied that everything is working as per your desire, you can finally install the display on your phone.
Q: What are the advantages of purchasing an original AMOLED display?
The quality of the original display is hypnotic, and that's why customers prefer original display replacements. If you purchase a duplicate display, its quality won't be the same as before. A TFT display offers 30-40% quality of the original, and that's why AMOLED screen replacements are the best. If you cautiously keep your phone, you won't face any issues with the display for a long time.
Please note that AMOLED screens are susceptible and should be kept carefully. If you drop the phone and break the display, the display will start fading off, and soon, the complete display will turn blackish. The damage starts with a small discoloration of the display and then spreads all over the display.
Q: Is it possible to repair a broken display or touch screen glass?
Many customers want to repair a broken display by any means, but that's not possible. If a display is damaged, you can replace it by using another identical display, but you can't repair it. The mobile phone repairing industry revolves around replacing the screens rather than repairing them. Many technicians provide glass replacement services and other makeshift solutions, but such things never last long.
Oppo F1 Plus Display Photos
These photos show the actual display and touch screen combo of Oppo F1 Plus, which you'll get after your order. It is a complete display unit of F1 Plus, which you can easily replace with the help of a local technician.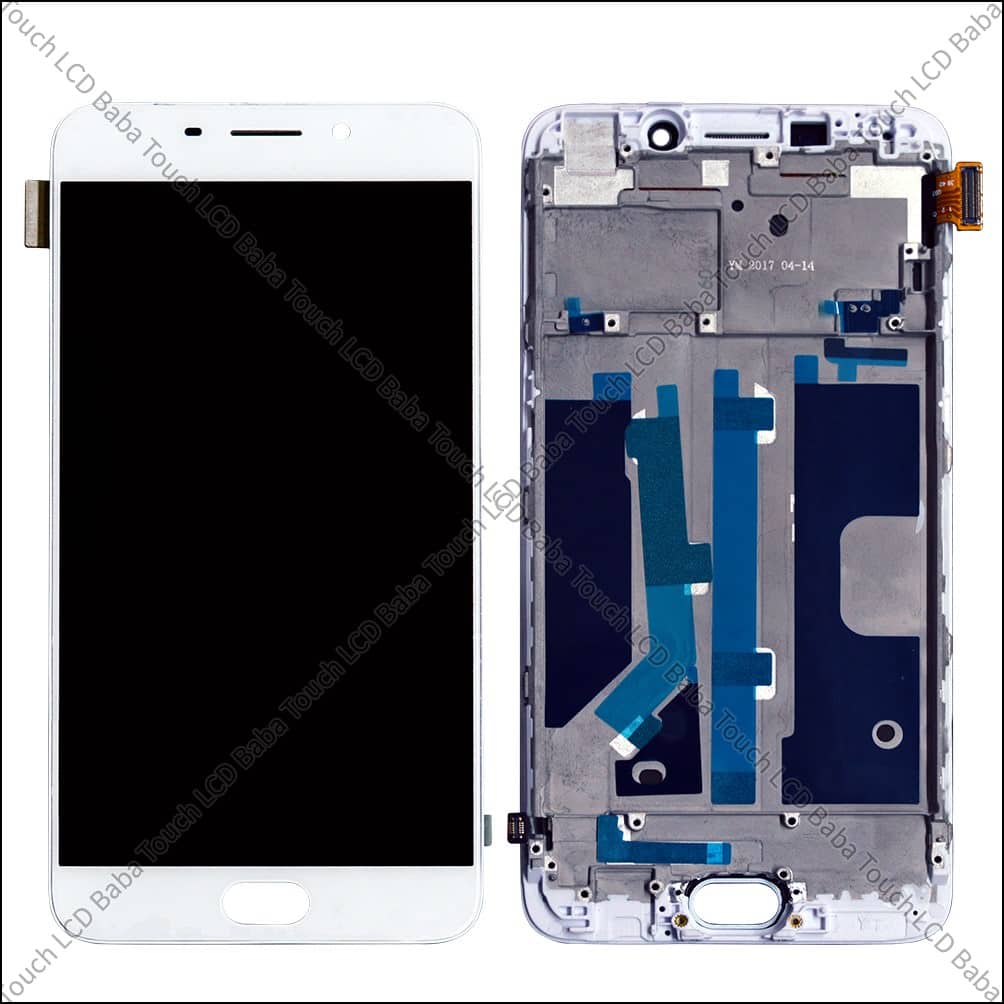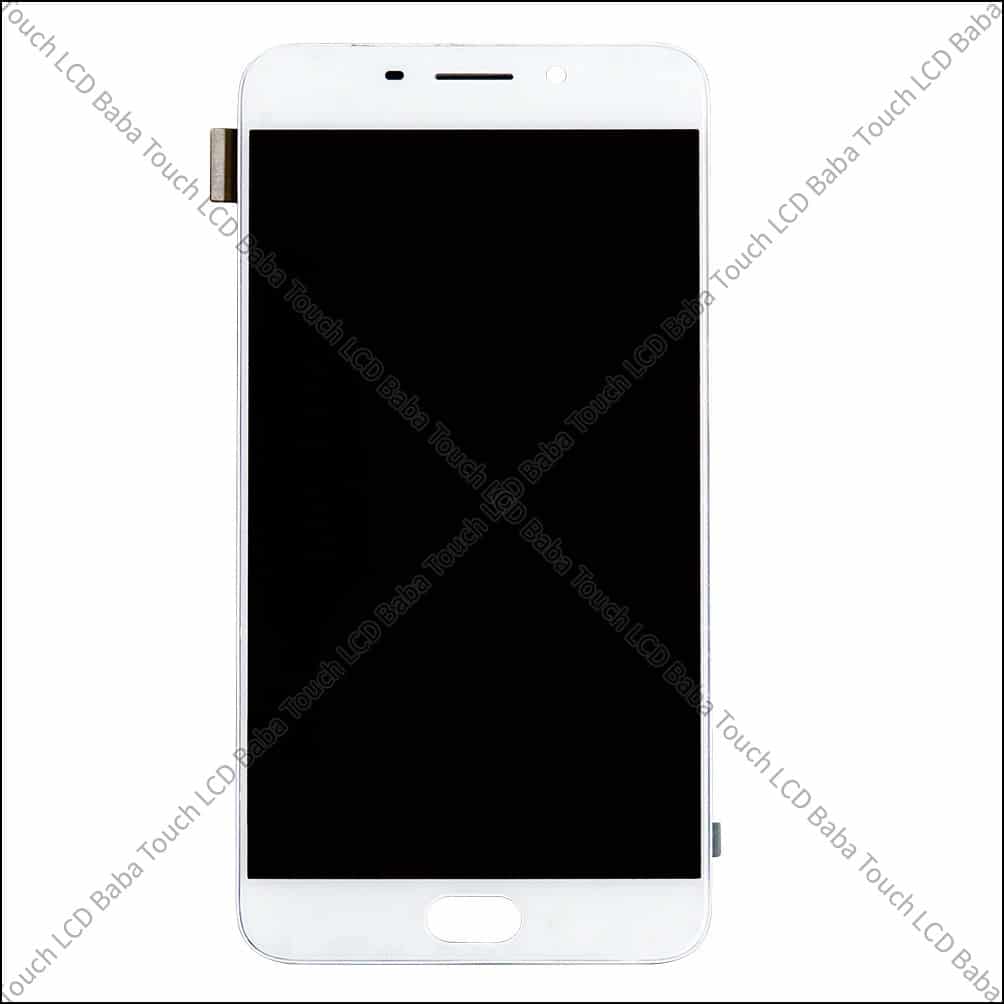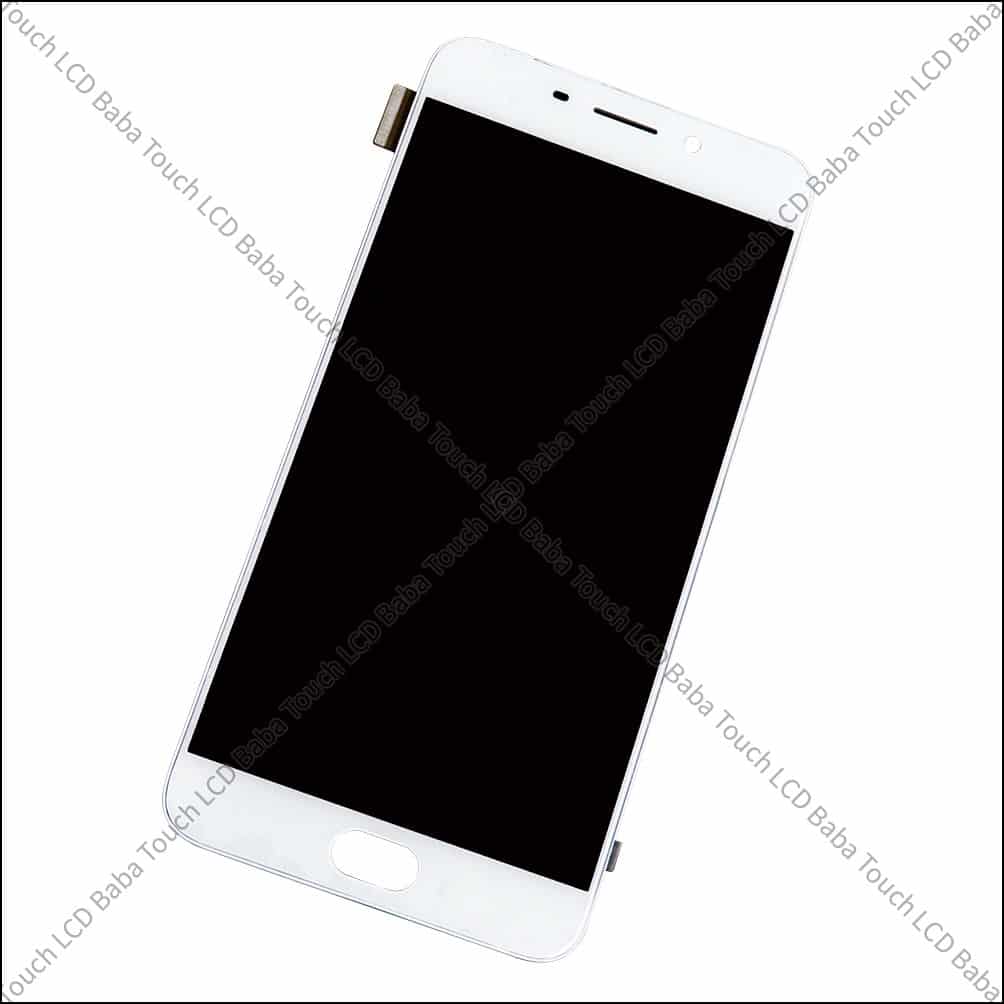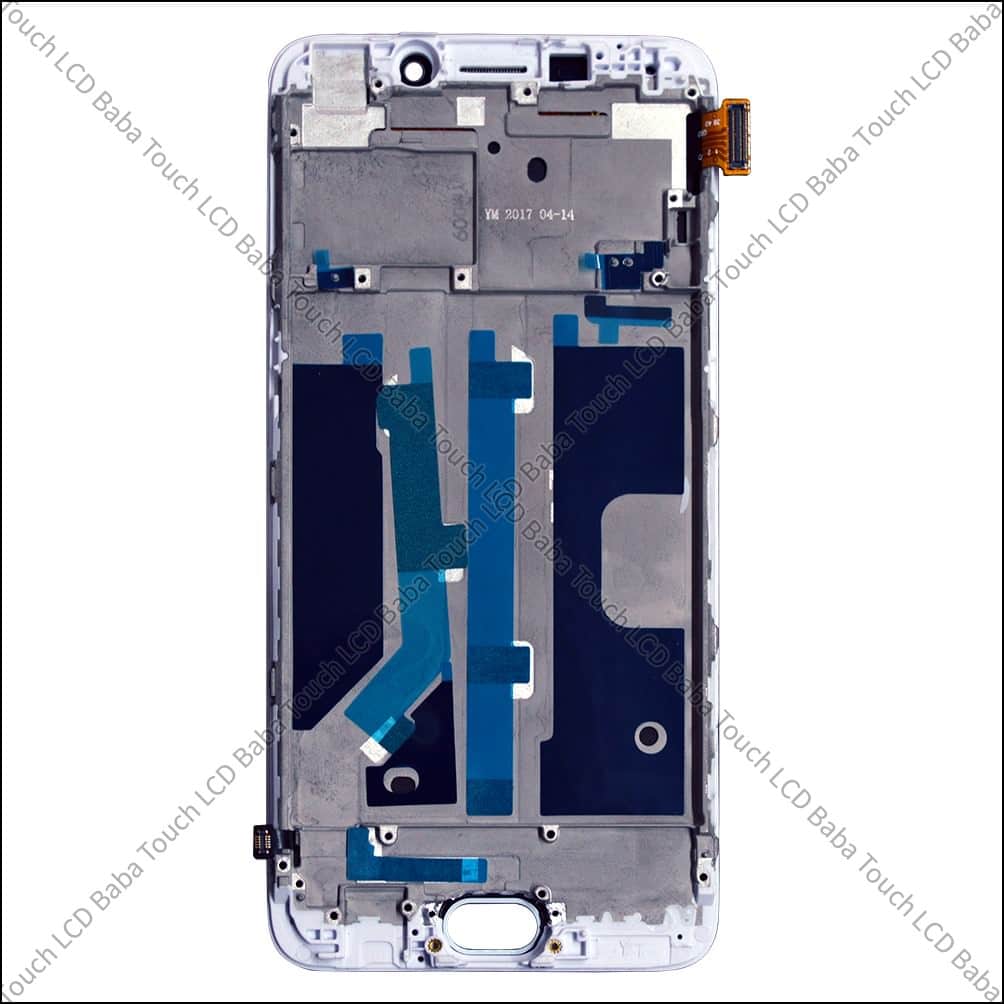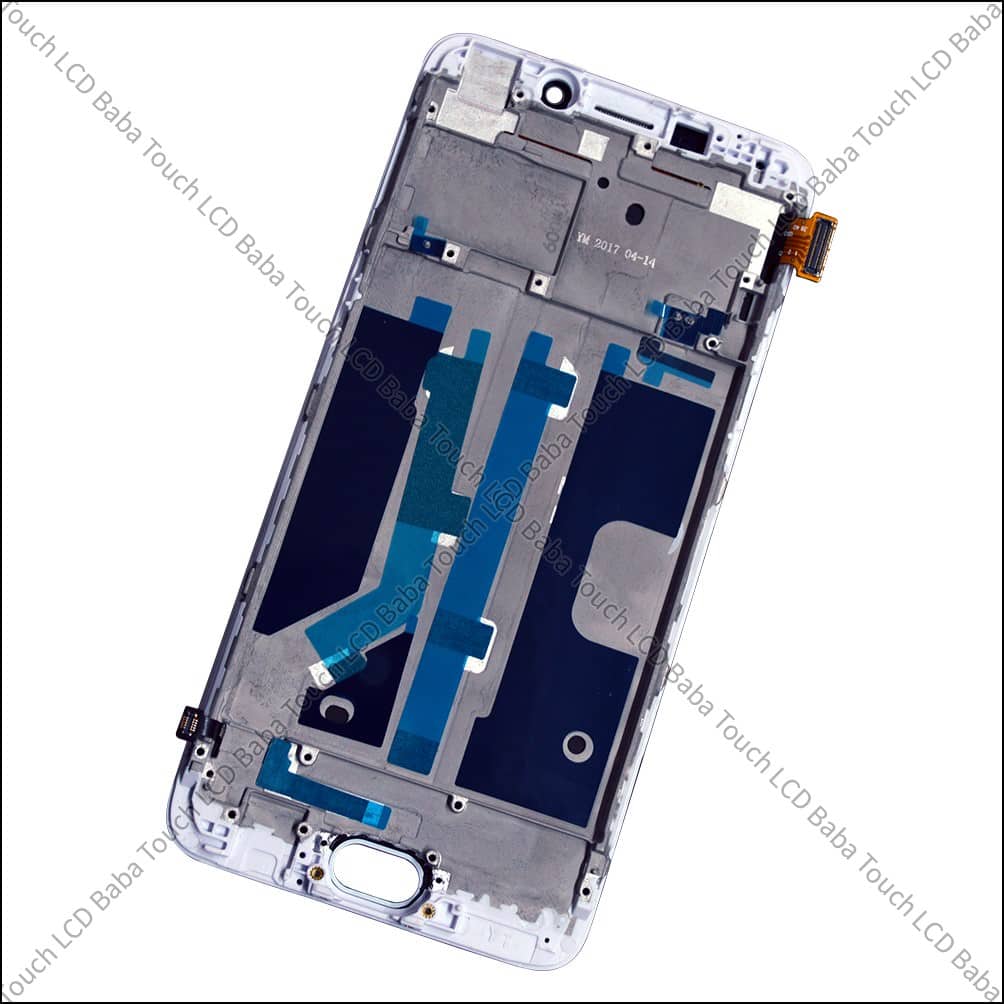 Shipping, Return and Refund Policy
All the products supplied by us come with 30 days return, refund, and replacement guarantee. To return a product, It should be in the same condition as we sent. You can't use or fix the new display if you want to return it. For complete details about Shipping, Returns and Warranty, please click here.