You've arrived at the right page if you are navigating through various websites to find the best display replacement for Oppo Reno 2Z. The product available here comes with the display assembly and the outer frame, which is a unique offering. The Oppo Reno 2Z display replacement with an outer frame is a treat for quality-loving customers, and technicians also demand such products because of their fantastic quality.
When you drop the phone and damage the display or touch screen digitizer glass, you need to replace it to continue using the phone. The biggest problem you'll face will be finding the original spare parts because original screen replacements are not easily available. Here, you can find complete information about the Oppo Reno 2Z display replacement and how you can easily replace the broken display unit.
Why should you purchase the display with an outer frame?
The outer frame is essential in the case when the old structure of your phone is bent, curved, or broken. If the phone dropped from a great height or a car ran over the phone, its structure will surely deform. The outer structure must be in perfect condition to install a new display, and if the structure is not right, you can't install a new display.
In such a situation, when the damage is beyond normal, you must use a frame display to resolve the issue. The frame display is a front half portion of your phone, so you get the display, touch screen glass, and an all-inclusive outer frame. You need to swap the broken part with a new one, and that would return your phone to its pristine condition.
You can also purchase the display without the outer frame if the old middle frame is in the right shape. This display is primarily for customers dealing with a broken frame/structure, and hence a new outer frame becomes an essential requirement for the customer. You can see the actual product photos on this page, and let us know if you've any specific questions.
What are the benefits of buying the Oppo Reno 2Z display with the frame?
Even if the outer frame of your phone is not damaged, you can still purchase a display replacement with the outer frame because it is beneficial. If you want to know more about the benefits of a display with an outer frame, here you go :
A display with an outer frame offers 100% flawless fitting without any repairing marks or gaps.
The front side portion of your phone becomes completely free from blemishes.
You feel like you've just bought a brand new phone.
The durability of a with-frame display replacement is superior.
There is almost no chance of damaging the display during installation.
It offers true value for the money spent.
All the official service centers use a with-frame display and don't install a without frame display in any case. It means it doesn't matter if the outer frame is gone or not; installing a with frame display is a standard quality protocol. If you still have any questions, please get in touch with us at 9587954273.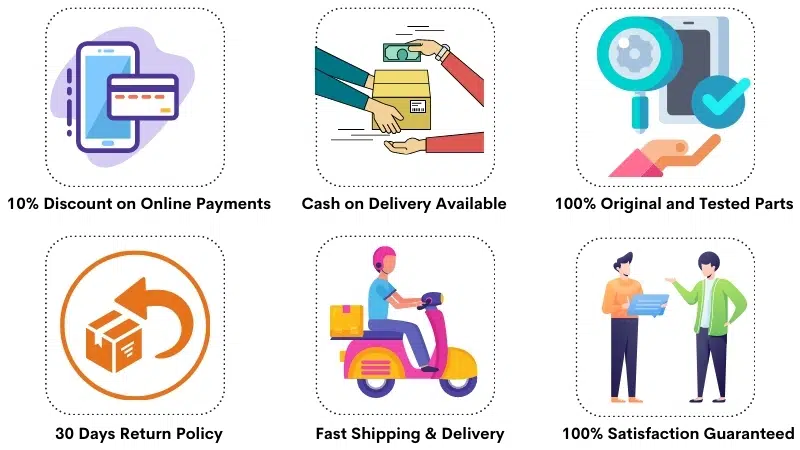 Oppo Reno 2Z Display Specifications
| | |
| --- | --- |
| | This combo is 100% original, brand new and suitable for Oppo Reno 2Z, model number CPH1945. |
| | The Oppo Reno 2Z display size is 6.5″, the display type is Super AMOLED and resolution is 2400 x 1080 Pixels. |
| | You get the original touch screen digitizer glass with Corning® Gorilla® Glass 5 protection. |
| | We buy our screen replacements from OEM manufacturers and the fingerprint scanner is also supported. |
| | The proximity sensor also works perfectly and there is no compromise in the quality. |
| | You get exactly the same display as you get with a brand-new phone. |
| | Our testing team tests each display for 100% flawless working before shipping it to the customers. |
| | You can also test and verify the working condition of the new display before the final installation. |
| | Our packaging team packs each display in a hard plastic container for maximum safety. |
| | The screen fits seamlessly and after replacing it, you won't realize any kind of difference. |
| | You can order the product using Cash on Delivery or Online Payments (10% additional discount). |
Frequently Asked Questions
Q: How much does it cost to replace a broken Oppo Reno 2Z display with the outer frame?
The price of a 100% original Oppo Reno 2Z display replacement with an outer frame is around Rs 8500-9000. The display combo comes pre-glued inside the frame, and manual pasting with glue or double tapes is not required. A with-frame display combo provides the same immaculate finishing as a new phone.
Q: Does the under-display fingerprint scanner work with this display?
Yes. This display is 100% original, and all the features work flawlessly. You can use the optical fingerprint reader to scan new fingerprints and use the previously registered fingerprint to unlock the phone. Please also note that fingerprint unlocking is accurate, and you don't have to make multiple attempts to unlock the phone.
Q: How good are the colors, contrast, and brightness?
As outlined before, the display on this page offers the 100% same colors, quality, and brightness as your stock display. The experience of using the phone will stay the same as before, and you won't even realize that you've replaced the display.
When you replace the broken display unit with the same new part, you will never face issues. If you replace the original display with a duplicate one, you can't expect everything to stay the same. That's because premium products will offer a premium experience and vice-versa.
Q: Do I also get the back panel with this display combo?
Some customers expected to get a back panel for free with the display, but that is not the case. The display comes as a standalone part and doesn't include the back panel. If the back panel is also damaged, you'll need to purchase it separately.
Q: Do I also get the side buttons with the Oppo Reno 2Z display combo? 
Yes. You'll also get the side power and volume buttons with the display. If you've lost the buttons or the old ones faded off, purchasing a new display combo will automatically resolve that problem. If you've scratches or dents on the side frame, you'll also get rid of that.  Please check the product photos below to see that the side buttons are pre-installed in the display combo.
Q: Can I easily install the display combo at home?
We don't think installing the display combo at home is that straightforward. You might feel that you can easily install it yourself, but things get puzzled when you take out the camera and its pop-up motor, and if you don't know how to install it properly, you can render a vital component useless.
Therefore, you should always seek a professional technician's help to install the display combo and sail on the safer side. The normal installation charges are around Rs 150-250 rupees, and you should always discuss with a technician before ordering the product. Usually, installation is not a big problem as many technicians are easily available in the local market or nearby shops.
Q: I want only the frame without the display. Do you offer it?
Sorry, but we don't have only the frame. The original frame is available only with the original display combo and not separately. If you want to install a duplicate display, you should purchase a duplicate/copy frame from the market. You can also get second-hand/used frames from the market, but which frames also have some essential components missing from them.
Q: What is the Oppo Reno 2Z display price in the service center?
When writing this information, the price of the Oppo Reno 2Z display with frame in the official service center is around Rs 13000. If you wonder why our price is low for the same product, you should know that products in the service center are always more expensive, which is a well-known fact.
Q: How can I trust you will send me a working display? 
We use an actual motherboard of Oppo Reno 2Z to test each display, which is a routine process for us. If you've paid for the order before shipping the parcel, we can share a testing video of your product so that you rest assured. In the video, you'll see a paper having your real order information, and we'll make a video and send it over to you. You'll get the same pcs inside the parcel. We are 100% honest in our dealings with our customers and don't have anything to hide.
Q: What if the new Oppo Reno 2Z display doesn't work?
We always care for your investment, but we also don't want to be a victim of customers' wrongdoing. We test each display before shipping, and if you are worried that a display might not work on your phone, you should record an unboxing and testing video together. It means that after delivery, go to a mobile repair shop to open and test the display simultaneously. If you face any issue, we take full responsibility for that.
Some customers have tried cheating on us by sending their old broken display photos, but they were not aware that we know our products very well and all our products come with our seals and signatures. We promise that you'll never receive a defective product from us, and we've told you how to handle things if you are excessively worried.
Oppo Reno 2Z Display With Frame Photos
Buying a with-frame Oppo Reno 2Z display feels like purchasing a front half portion of the phone in new condition. As you can infer from product photos, you get a brand new shiny product that helps you restore the perfect condition of your phone in no time.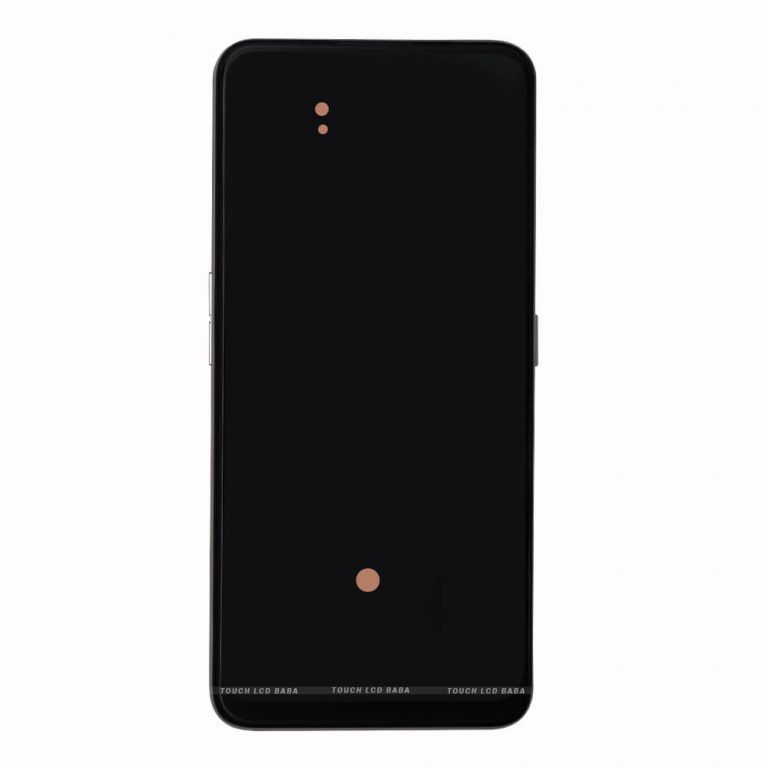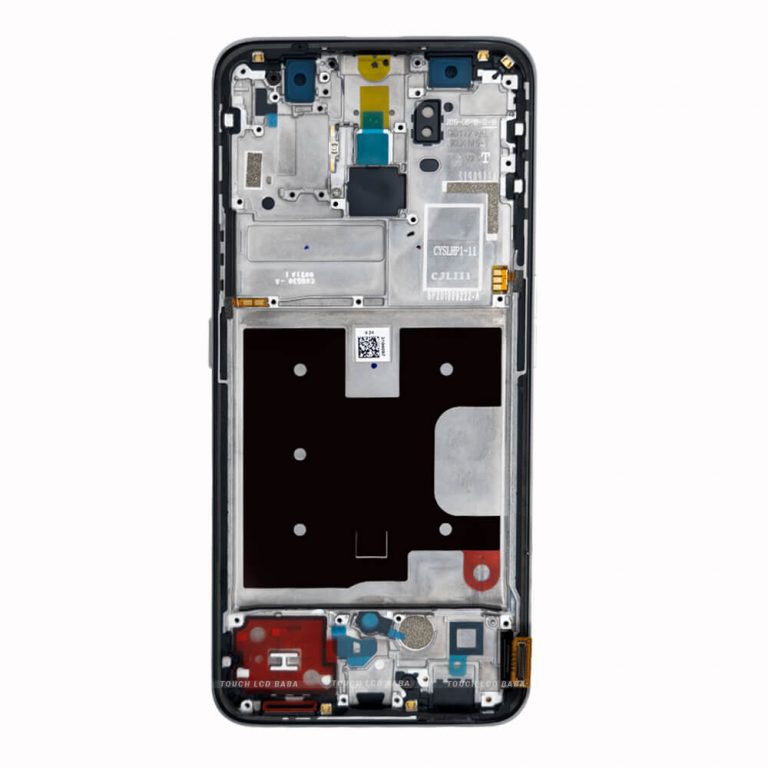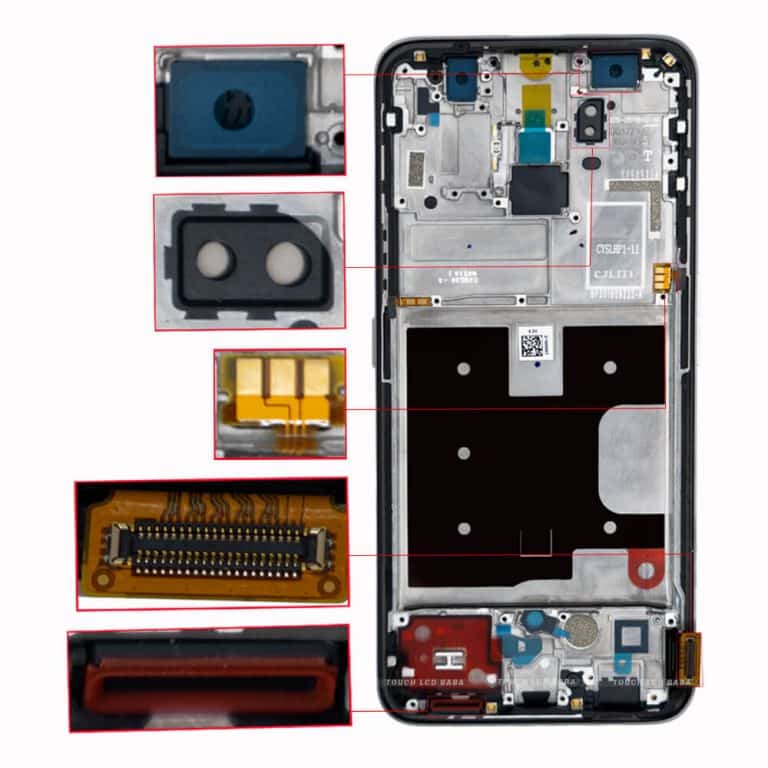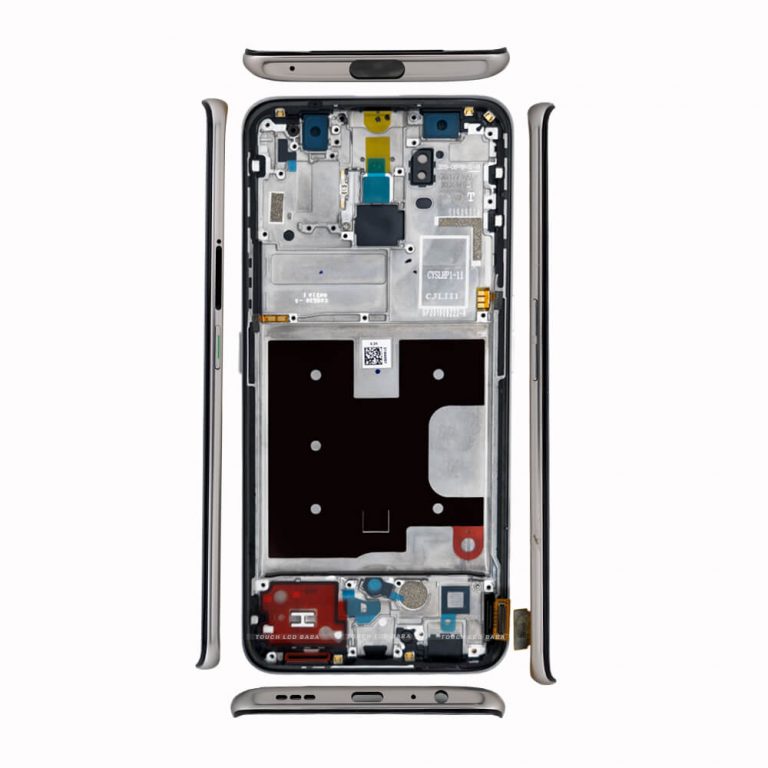 Shipping, Return and Refund Policy
All the products supplied by us come with 30 days return, refund, and replacement guarantee. To return a product, It should be in the same condition as we sent. You can't use or fix the new Oppo Reno 2Z with frame display if you want to return it. For complete details about Shipping, Returns and Warranty, please click here.