If you are trying to find a solution for a broken Realme C35 display, don't worry, as you've arrived at the right page. A broken display is nothing new, and almost everyone meets with accidental damage, be it a significant drop or minor scratches on the glass. Sometimes, you'll be lucky if nothing happens to the phone, and other times, the scratches are inevitable, and you can't reverse the damage without replacing the display.
In the current scenario, it is impossible to find an original display in the local market because all the vendors sell duplicate screens for high prices. In such a situation, you'll often pay excessive money for a low-quality product, which happens with customers who purchase local products. Read the complete information below to know more about the Realme C35 display replacement.
What is the meaning of the Realme C35 display combo?
A display combo is required to replace a broken display or touch screen glass because you can only replace a broken part with a new product. The Realme C35 display combo is a complete set of inner display and front layer of touch screen digitizer glass combined into one. A complete display unit helps you overcome all the display and touch screen issues.
Please note that all mobile phone screens don't offer equal quality, and fake products exist. The products in the local market don't offer sufficient display quality, so you should stay away from counterfeit products. If you want to purchase a low-quality display intentionally or because of budget problems, don't pay more than Rs 1500.
How much do I need to pay for the original and copy display?
An original display replacement of Realme C35 (model number RMX3511) costs around Rs 3200-3500 rupees. It is not possible to buy an original display for a low price, and you shouldn't trust the products priced at around Rs 1500-2000. That's because, for such a price, you'll not get the desired quality.
The original display offers 100% of the same colors, quality, and brightness as your factory-fitted display, and customers appreciate this quality. When you purchase an original display, you can enjoy the same display quality as before in all aspects.
A duplicate display offers 50% quality of the original, and that's it sells for low prices. When we say low quality, we want to emphasize that the colors and brightness of a duplicate display are nowhere close to the original. If you use your phone for entertainment purposes like YouTube, you'll find that a copy display is nearly worthless in color reproduction.
Realme C35 Display Specifications
| | |
| --- | --- |
| | This combo is 100% original, tested, and appropriate for Realme C35, model number RMX3511. |
| | The screen size is 6.6″, the display type is IPS LCD display and the resolution is 2408 x 1080 Pixels. |
| | The new display offers 100% of the same colors, quality, and brightness as before. |
| | We test and verify each display on the actual motherboard of Realme C35 before dispatch. |
| | The main touch screen glass comes with Panda Glass protection. |
| | We source our stock from OEM factories to ensure 100% original quality for our customers. |
| | We securely pack your parcels in hard plastic boxes with additional protective layers. |
| | You can resolve all the display and touch screen glass-related issues by replacing the combo. |
| | We back our products with a 30 days return, refund, and replacement guarantee. |
| | You can always contact us on WhatsApp or contact our support team at 9587954273. |
| | You can order the product using Cash on Delivery or Online Payments (an additional 10% discount). |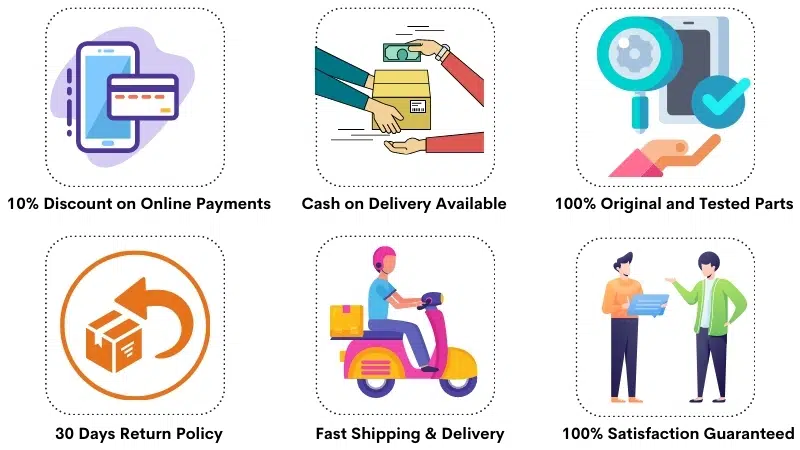 Frequently Asked Questions
Q: How much does it cost to replace a Realme C35 folder in India?
The price of a 100% original Realme C35 display replacement (model number RMX3511) is around Rs 3500-3600. If you want to purchase more economical products, you can go for the first copy screens, which offer 50% quality of the original, and their price is also budget-friendly.
Q: Is this display 100% original or compatible?
We offer only 100% original display, precisely as you get with a brand new phone. If you want to know about the source of the original display, you should know that all authentic screens come from an OEM manufacturer. You can understand an OEM manufacturer as a factory where original screens are manufactured from scratch. Later these screens are supplied to the company to assemble into brand new phones. We also buy our stock from such OEMs, and that's how we do it.
Q: I want to spend less than Rs 2000 on the Realme C35 display. What should I do?
If you are not appetent for an original product but want to settle for a low-cost product, you can easily get a display for under Rs 2000, including installation. In the local market or online, you can purchase first copy screens which are not original, but you still use them for your day-to-day work.
Most likely, your sole purpose is to repair the phone and use it for some more time, and then you'll purchase a new phone. If so, then there is nothing wrong with buying a duplicate display. The downside is duplicate screens turn bad very soon, and you never know when you must purchase another display.
Q: Why are screen replacements cheaper in the local market?
You can easily find low-cost products in the market because their quality is terrible. The local markets work on a traditional process which is :
You go to a local technician to replace the broken Realme C35 display.
The local technician buys a duplicate display for you from a wholesaler you don't know about.
The technician installs the display and earns Rs 300 profit on the display's price and Rs 200 for installation.
If you pay Rs 1600 in the market, the technician will earn around Rs 400-500 from you. That's why screen replacements are cheaper in the market, but the experience of using such products is never satisfactory.
Q: I've broken only the touch screen glass. What to do?
If you're considering replacing only the touch screen glass, please note that it closely connects with the display. It is not easy to separate the display and touch screen digitizer glass. Many technicians in the market do such jobs using a separator machine and then paste a duplicate glass using an OCA Machine to replace the broken glass with a new one.
Please note that such alternative solutions never provide the desired display quality. That's because a duplicate glass breaks in a short time, and you've to spend money again. Therefore, you should purchase once but purchase the original display to avoid usability issues later.
Q: How can I contact the official Realme Service Center?
We have no affiliation with the Realme Service Center, and many customers ask if we are talking from the official service center. If you want to find the authorized Realme Service center, please visit Realme India's official website and use the location finder or Pincode search tool to find the service center.
Q: How can I test the new display and ensure its working condition?
You should always test the new display before installation and ensure its working condition yourself. Before shipping, we always test the display because that's our primary duty. After delivery, you also get a 30 days time period to test and verify the product to your satisfaction. To test the display, please follow these steps :
First, please dismantle the Realme C35 phone and access the motherboard.
Then gently eject the old display's connection and connect the new display's flex cable.
Turn on the phone, and you can test the new display like it's installed on your phone.
To test the display, you should never assemble the display on your phone or remove its screen guards and warranty covers. If you face any problems while testing the display, our 30 days return guarantee protects your money. Just keep the item in the same condition you received, and you won't face any issues.
Q: Do you have a display replacement available for a lower price?
If you don't want to purchase an original display but need a budget-friendly solution, you should head toward the local market or buy from websites that sell duplicate products. Buying for a low price is only possible if you sacrifice the quality, and that's why counterfeit products exist all over the market.
The duplicate display for Realme C35 is easily available for Rs 1500-1600, including the installation charges. Such screens work initially but don't last long, and that's why they are not the favorite of customers who need original products. Still, you can buy the first copy if you need it.
Realme C35 Display Photos
If you want to see the version number and other relevant product information, please refer to the below images. For any questions or clarifications, please call us at 9587954273.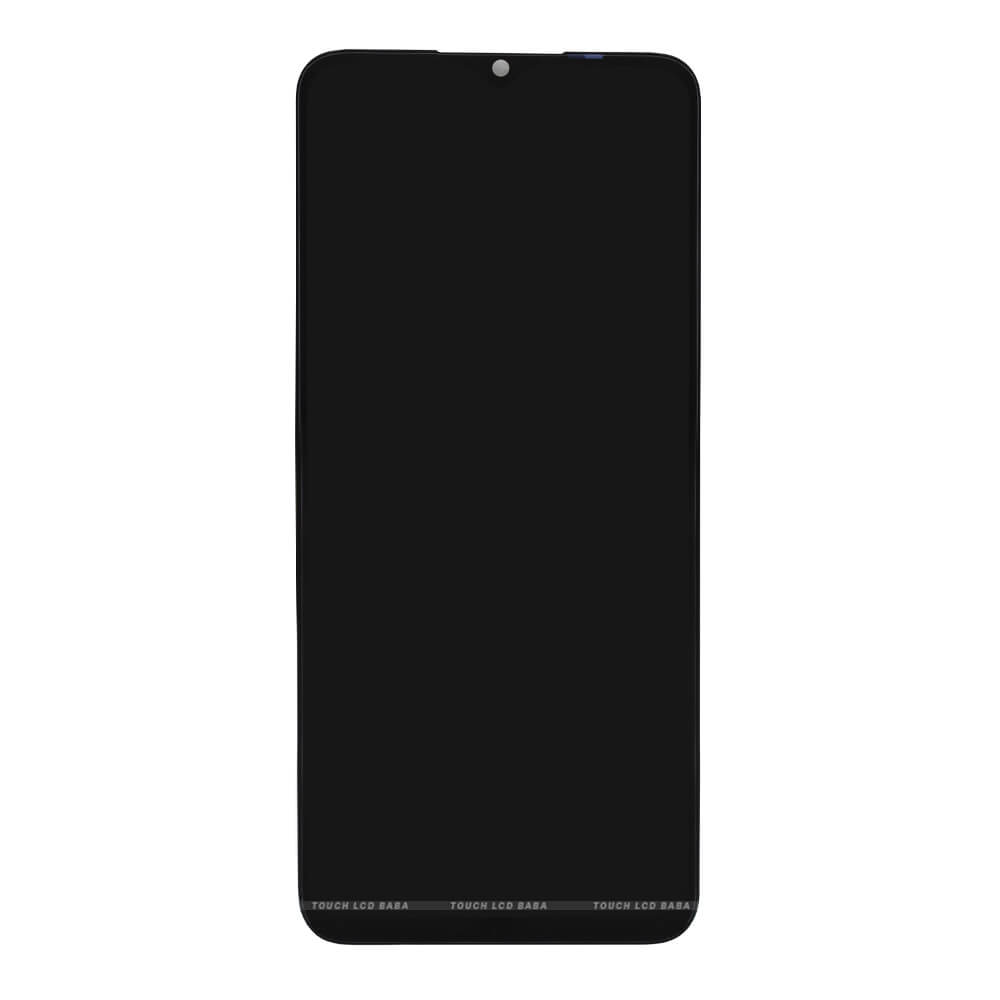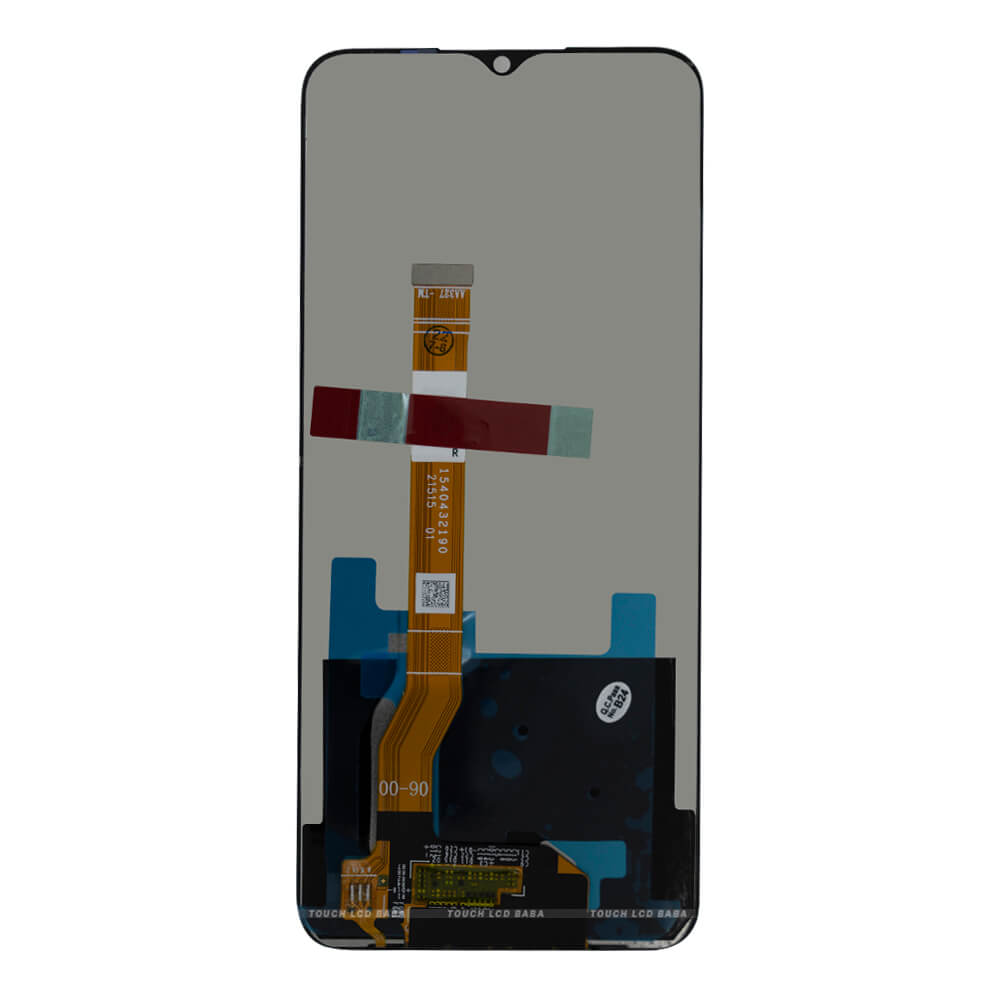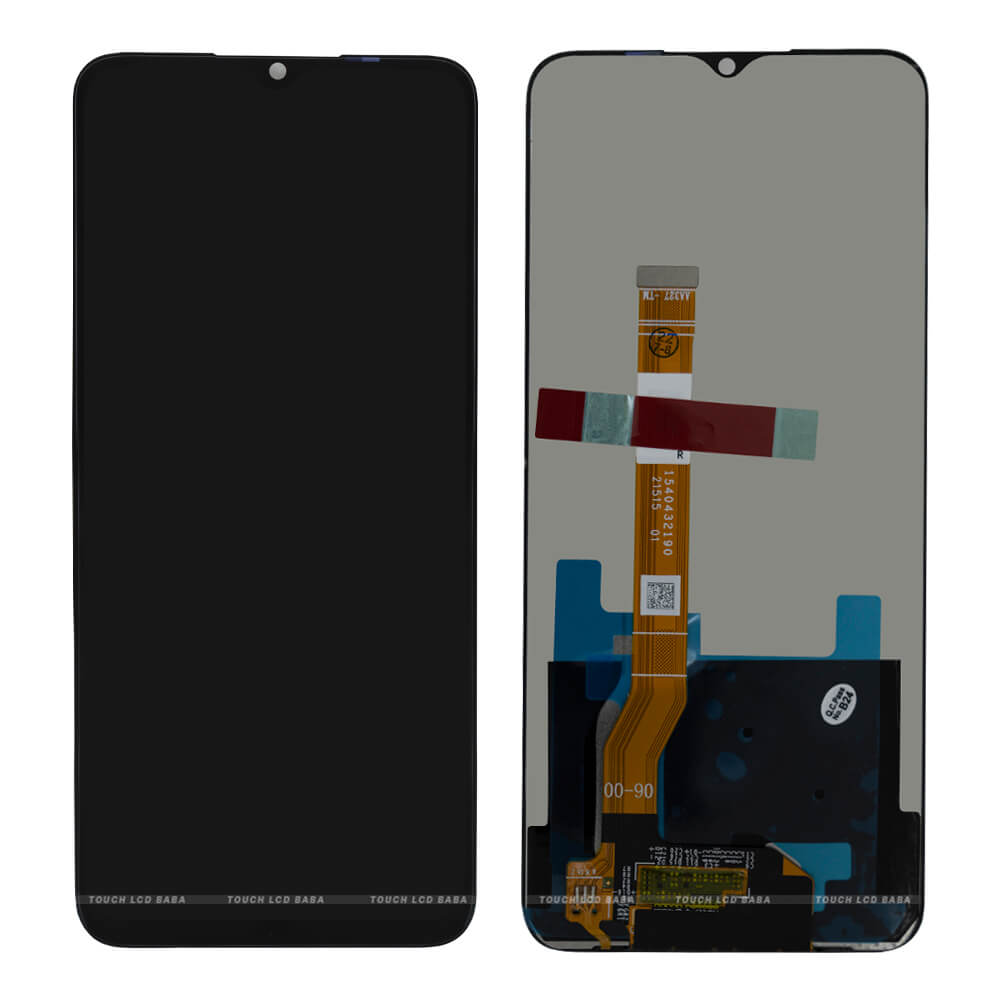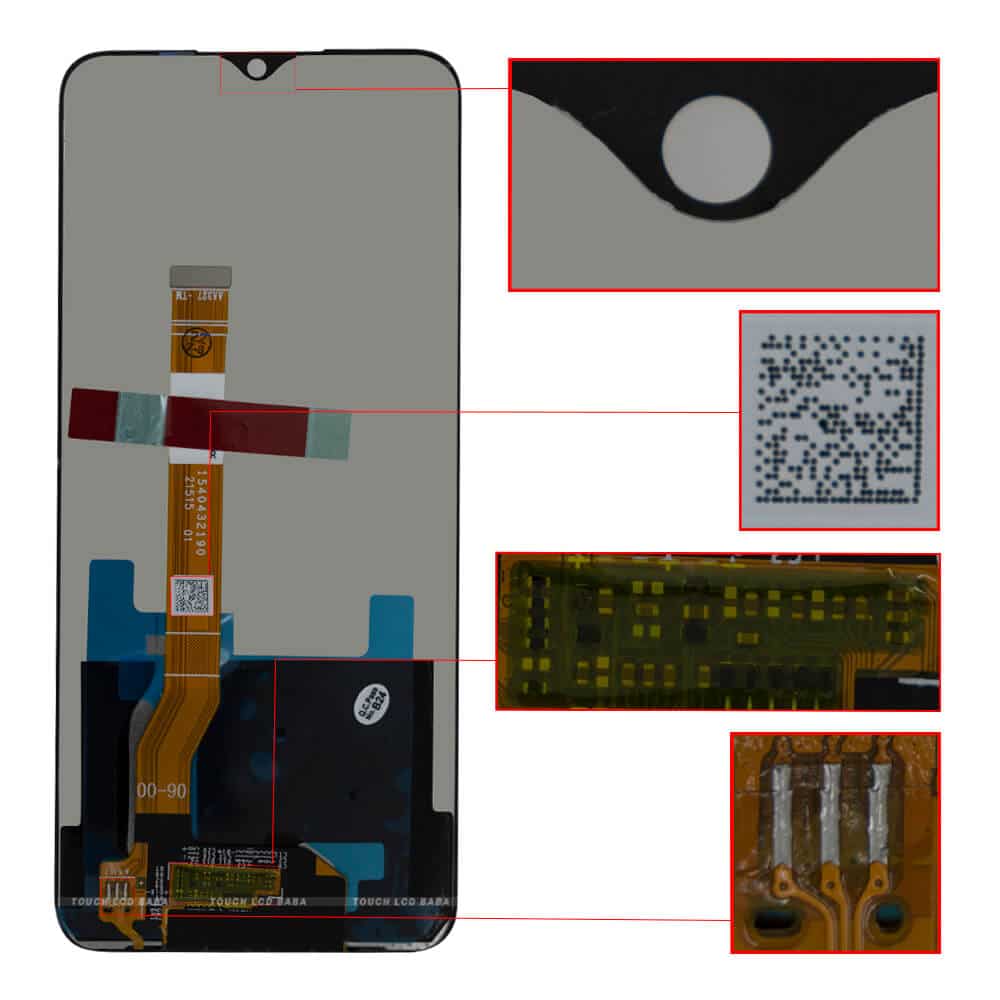 Shipping, Return and Refund Policy
All the products supplied by us come with 30 days return, refund, and replacement guarantee. To return a product, It should be in the same condition as we sent. You can't use or fix the new Realme C35 display if you want to return it for any reason. For complete details about Shipping, Returns and Warranty, please click here.