It is very important to purchase the right display replacement for your Redmi 9 Power phone; otherwise, you might end up wasting your money. It is pervasive to have a broken mobile phone screen because various reasons can cause that. Mobile phones easily skid from hands, and accidental drops are the most significant reason behind the cracked screens.
It is disappointing when the display or touch screen glass cracks, but you can easily replace the broken display. Many customers think that once the factory-fitted display breaks, they can't get such a display again, but that's just a misconception. You can purchase an original display for Redmi 9 Power from our store easily and replace the broken part.
What is the source of the original Redmi 9 Power display?
We can broadly explain the concept of original screens to you. The original Redmi 9 Power display takes its shape in a certain factory, and this factory supplies all original screens to the company. All screens sourced from this factory are 100% original, and that's what we do. We source original screens because we know the actual source of original display replacements.
These factories are typically called OEM manufacturers who make the best screens for new phones. The price of such original screens is high, but the quality is amazing. All the entities involved in original screen replacements purchase the original products from these factories including the mobile phone manufacturers.
What is the meaning of a display combo/folder?
A combo/folder is a unified part consisting of the inner display and front layer of touch screen glass. If you hear the word combo, that signifies that you need to replace the complete display unit consisting of the display and touch screen glass. You replace the broken combo with a new one, and that's how it all works.
We also understand that the inner display and touch screen glass don't have to break in one go. Sometimes only the touch screen glass breaks or vice versa. Even in such cases, you should replace the complete display unit. You can also try your hands on cheap alternative solutions, but they are not worth it. You can find more information about the low-quality solutions later on this page.
Redmi 9 Power Display Specifications
| | |
| --- | --- |
| | This display combo is 100% original, tested, brand new, and suitable for Redmi 9 Power. |
| | The Redmi 9 Power display size is 6.53″, the display type is IPS Display, and the display resolution is 1080 x 2340 pixels. |
| | You can use this combo to replace a broken inner display or front layer of glass. |
| | We buy our stock from the OEM manufacturers to ensure 100% original quality. |
| | The main layer of touch screen glass comes with Corning Gorilla Glass 3 protection. |
| | We test each display manually for 100% flawless working before dispatch. |
| | You can also test the new display easily and verify its pristine working condition. |
| | The brightness, colors, and touch screen smoothness will stay the same as before. |
| | We back our products with a 30 days return, refund, and replacement guarantee. |
| | The Redmi 9 Power display is readily available in stock and the turnaround time is very fast. |
| | You can order the product using the Cash on Delivery or Online Payments (additional 10% discount). |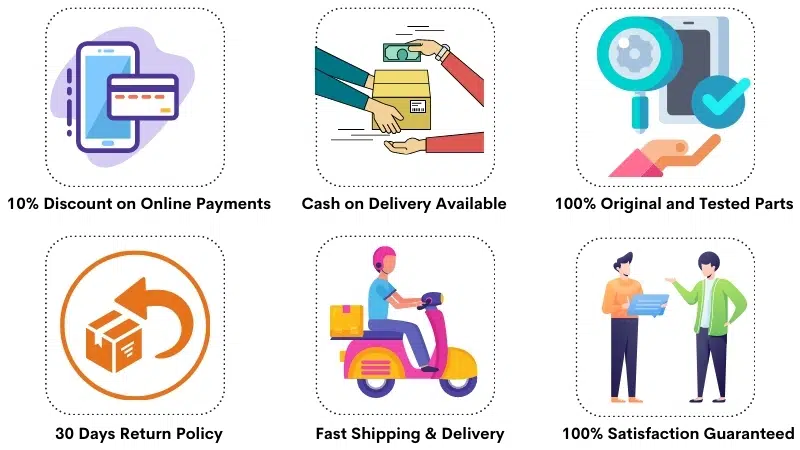 Frequently Asked Questions
Q: How much does it cost to replace a broken Redmi 9 Power display in India?
The price of a 100% original Redmi 9 Power display replacement is around Rs 2800-3000. If you buy a first copy screen replacement, then the combo costs about Rs 1400-1600 in India, but you will not get the same original quality as before.
Q: How to test the new display without installing it on your phone?
When you receive the delivery of your product, you can easily test it and ensure its working condition. Before we ship a product, we also test each display for 100% perfect working. A customer never gets satisfied before testing the product himself, and that's why we suggest all customers test the display themselves by following these steps :
First of all, please disassemble the phone and open all relevant screws.
Gently eject old display's flex from the motherboard.
Now connect the new display to your phone's motherboard in the right direction.
Turn on the phone, and you can test the new display like it's assembled on your phone.
Once you've tested and verified everything, you can install it permanently.
Open condition testing is beneficial both for the seller and the customer. A seller is no longer liable for anything once the customer has verified the product himself. A customer feels more secure and confident after testing the display himself, so it is a win-win situation for both parties.
Q: Why is the Touch LCD Baba's price high than competitors?
The price is a deciding factor for many customers, but the lowest price shouldn't be your priority. If you search for a product on many websites and buy from the one that offers the cheapest, you'll always get a duplicate screen replacement. If you pay the lowest price in any segment, you don't get the desired quality, and it's a universal truth.
We prefer selling 100% original screen replacements, and that's why our price is different. If you order the first copy, you can surely get it for half price than ours, but you will not get the same quality as before. Our motive is offering 100% quality products to our customers, and we can't sell for the lowest prices.
Q: I paid Rs 2000-2200 to the local technician and got a duplicate product. Why?
You must have thought about why you should purchase the display online when you can easily buy it locally. It is a convention where local technicians buy a duplicate display for Rs 1200-1400 from local wholesalers and sell it to a retail customer for Rs 2000-2200, including installation. This practice has been going on for years, and local technicians don't have access to the original spare parts in 99% of the cases.
Buying online, especially from Touch LCD Baba, is beneficial if you want to get a 100% original display that you can't get locally. If your goal is to purchase a display for the minimum possible price, we are surely not the best option for you.
Q: I bought a first copy display locally, but it broke again so easily. Why?
A first copy display comes with a low-quality touch screen glass which is extremely fragile. That's why if you drop a phone having a duplicate display, it won't survive the drop and break again. That's a very common phenomenon, and customers usually can't understand it at first glance.
Many customers think they found a super deal and got the display for low prices. But when long-term consequences start to appear, such deals feel like a complete waste of money. You surely don't want to replace the display every 1-2 months, and many customers do that because they don't purchase the original product.
Q: What is the difference between an original and a duplicate display?
Many customers want to know if there is really some difference between the original and duplicate display. Some others ask if the duplicate display will work appropriately on the phone or face some issues. The answer to this question lies in several factors and your preference. Please note the followings :
 A duplicate display comes with a low-quality fragile glass, but the original comes with Corning Gorilla Glass 3.
The brightness of the original display is at 100% levels, but the duplicate display offers only 50% brightness.
The original display's colors are vivid and lively, but the first copy's display colors are dull and pale.
An original display lasts very long, but the duplicate one breaks very easily.
If an original display lasts one year, you've to replace a duplicate display three times in a year.
These are the significant differences between an original and a copy product. A 50% price difference between the original and duplicate display directly correlates to a 50% quality difference, and that's a never-changing fact.
Q: Can I easily return the display in case of any problems?
We want to reassure you that you'll always receive a tested, original and functional product from Touch LCD Baba. Still, our return policy is valid for 30 days and allows customers to return a product in an unused condition. After receiving the delivery, you can test the display but you shouldn't assemble it on your phone. After assembling or pasting the product on your phone, you can't return the product in any condition.
Q: I have trust issues. How can you convince me?
We are sorry but we can't do anything to convince you and that's beyond our business policy. We truly hate when a random customer comes in and says that he doesn't trust the online marketplace and blah blah. We also have trust issues with such customers and we prefer not to do business with them.
If you are a customer who is obsessed with trust issues, please feel free to take your business elsewhere. Our business relies on honesty and 100% original products but we have not sold our souls for the business. It is a matter of self-respect for us and we'll not do any unnecessary convincing. We're more than happy to answer all the questions a customer asks and it is perfectly fine if you decide not to buy a product from us.
Redmi 9 Power Display Photos
These images refer to the actual Redmi 9 Power display you will get after your order. You can match the display fitted in our phone with our product images and verify the manufacturing and authenticity. For any questions, please call us at 9587954273.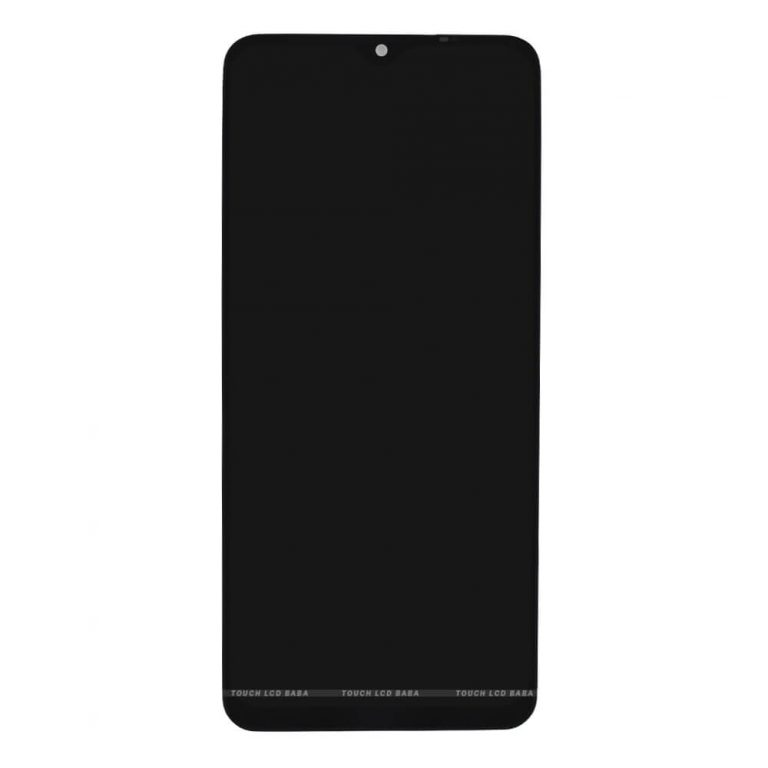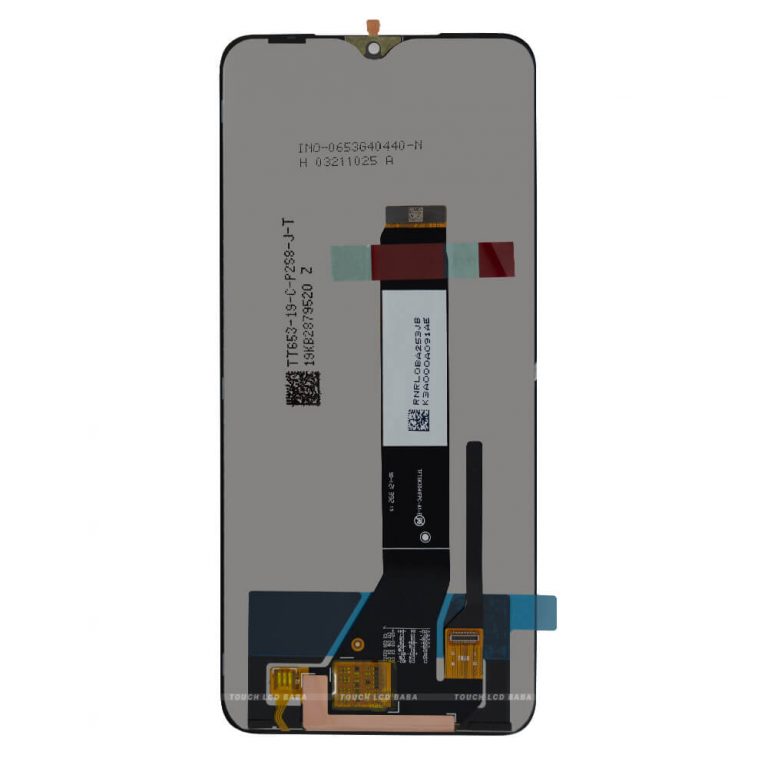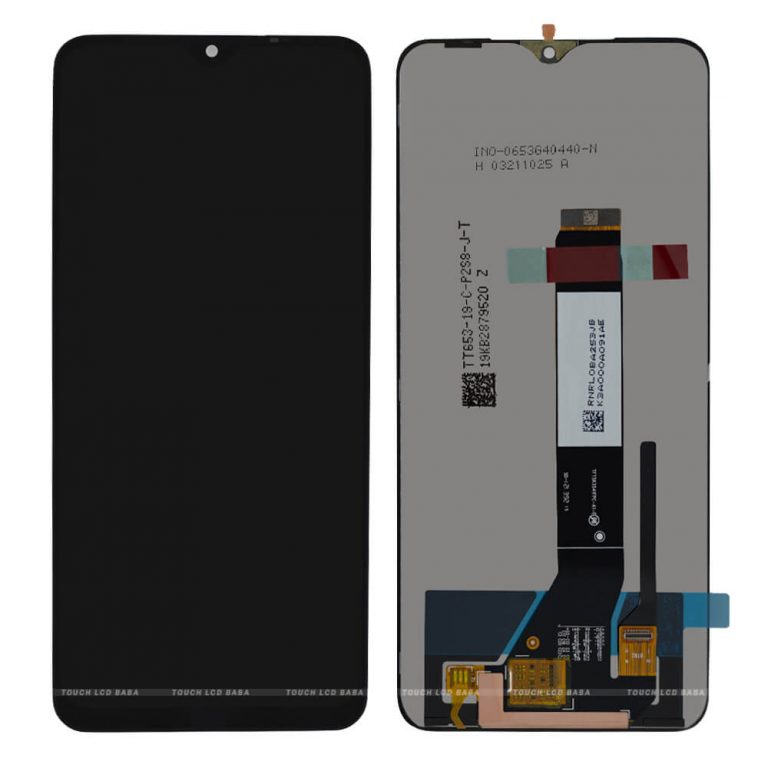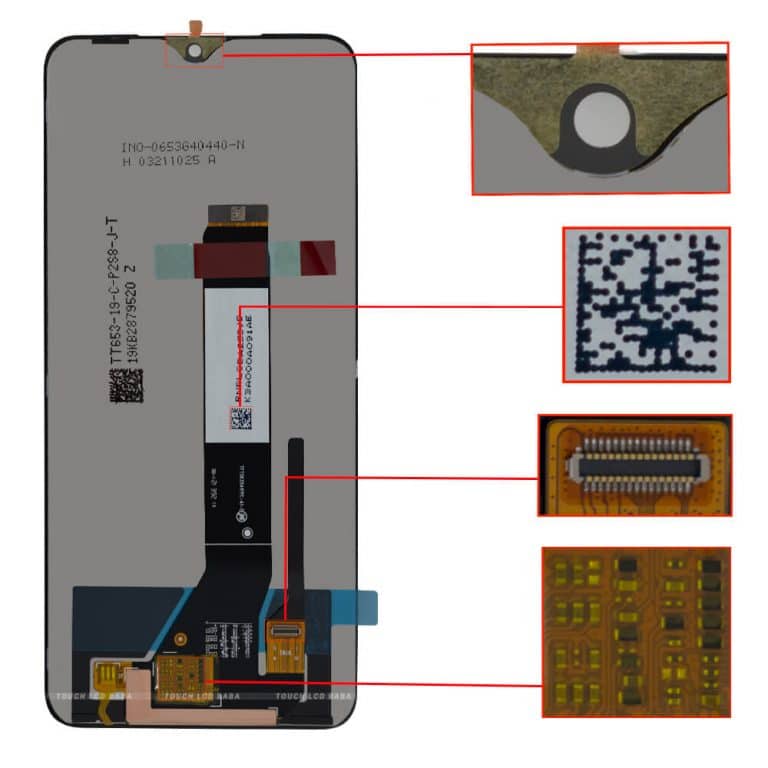 Shipping, Return and Refund Policy
All the products supplied by us come with 30 days return, refund, and replacement guarantee. To return a product, It should be in the same condition as we sent. You can't use or fix the Redmi 9 Power display if you want to return it. For complete details about Shipping, Returns and Warranty, please click here.