A Redmi Note 11s phone without an adequate battery is not joyful because random battery problems will trouble you. Suppose you ignore the battery problems initially and continue using the phone. In that case, the problems will intensify further, and you'll reach a point when you can't use your device without replacing the battery. So it would make sense if you don't ignore the battery problems and go for a battery replacement sooner rather than later because you can't linger on for a long time.
We know the Redmi Note 11s phone has a built-in battery, which is not replaceable at home. Some customers assume that a battery assembled inside the phone is not replaceable, but that's not true. A battery assembled inside the phone is easily replaceable, but you need to open the phone and employ proper techniques to replace the battery. On this page, we offer a 100% original replacement battery for Redmi Note 11s, and you can use this battery to replace the bad battery in your phone.
How do you know if the Redmi Note 11s battery needs replacement?
Many customers don't understand battery problems initially but think their phone has hardware issues. To repair the phone, they visit a technician and waste money on non-existing problems, and the technician always takes advantage of this situation to extort some money from the customers. You can easily understand the battery issues when the original battery doesn't work as it used to. If you've already used the battery for two years (or more) and are facing these problems, you surely need a new one. These hints are :
Your phone's battery doesn't last long and discharges very quickly.
The battery life has gradually reduced to 3-4 hours after a full charge.
If you leave the phone idle, the battery still discharges automatically.
The phone shuts down or restarts randomly without any obvious reason.
The battery has puffed up, and you can feel a bulge inside the phone.
You've connected the charger, but the battery is not taking charge.
The charging percentage is stuck and doesn't move further.
Charging the battery takes a long, unusual time.
The phone turns off when the battery is not fully discharged.
A tired battery often shows an incorrect charging percentage, and you can't predict its random behavior. In many cases, when the battery shows that it is 100% charged, the phone will still turn off, which happens with many customers. Any battery-related issue will directly impact the battery's endurance, and that's something you can easily understand.
You should always purchase an original battery.
It would be best to always aim for the original when you need a new battery. The original battery offers robust performance and long life and doesn't impact your phone negatively. We've seen many customers who keep using the exhausted battery anyhow, and when the phone completely stops working, they rush to the market and buy any random product. Please note that buying local batteries is a waste of time and money, and you'll not feel satisfied with their performance. Here are the drawbacks of a non-original battery :
A non-original battery doesn't last long and often performs at 60% of the original.
The non-original battery's actual capacity is lesser than what is advertised.
The construction of a fake battery is not durable and flimsy.
Local branded batteries are cheaper, but so is their quality.
Most local batteries don't support a fast charging feature.
A local battery doesn't last more than six months with reduced capacity.
Buying an unbranded battery will not completely resolve the battery issues.
You can save money by buying a non-original battery, but you can't compare its performance with the original. The original battery lasts long, provides full backup time, and its life is very good. Typically, you can use the original battery for 2-3 years without hiccups, while a local battery gives up too soon.
Redmi Note 11s Battery Specifications
| | |
| --- | --- |
| | This battery is 100% original, fresh, tested for full capacity, and suitable for Redmi Note 11s. |
| | The Redmi Note 11s's battery model number is BN5D, and the capacity is 5000 mAh. |
| | Max Voltage 4.45V. |
| | Nominal Voltage 3.87V |
| | Rated Capacity 5000mAh |
| | Typical Capacity 4900mAh |
| | You can resolve all battery-related issues by replacing the battery. |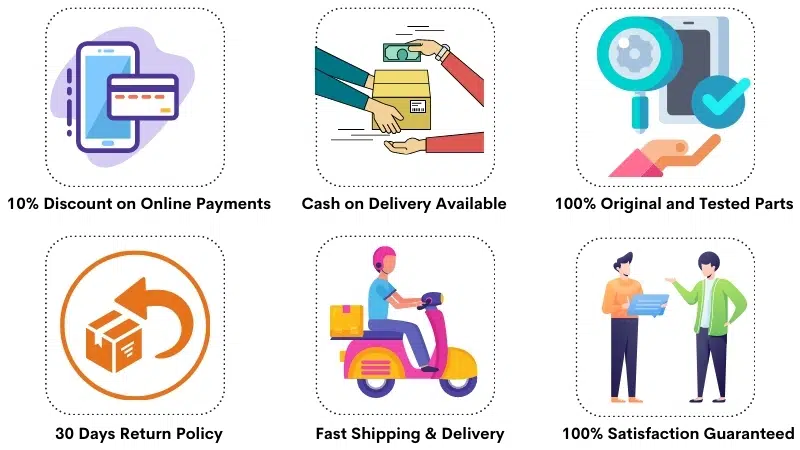 Common Customer Questions
Q: How much does buying a new Redmi Note 11s battery cost in India?
A 100% original Redmi Note 11s battery replacement (Battery Model Number: BN5D) costs around Rs 1500-1600. The price gets you a 100% original battery identical to what you were using and offers the same robust performance and stability. You can buy non-original batteries for less, like Rs 600-700, but their performance directly correlates with their price.
---
Q: How can I trust it is a 100% original battery?
The original battery offers impeccable performance, and just by looking at the photos, even a newbie can tell it is original. If you have severe trust issues and a habit of doing debates, you can start questioning anything out of the air, and we prefer not to deal with such customers. We are sure that anyone who understands original spare parts doesn't need any further information as product photos always have all the information about the authenticity of a product.
---
Q: My nearest shop offers a battery for Rs. 700. Why is your price high?
Mobile phone batteries' prices vary depending on their quality, which is true for all the merchandise sold. If you buy genuine products, they cost more, and mediocre products are available for low prices. All the non-original batteries are available for Rs 500-700, and everyone knows about these. These are all locally made batteries that do not perform and last like the original, and that's why they are cheap.
You'll also get a 6-month warranty to promote sales of local batteries, but that will not help you. Under the warranty, you can replace a low-quality product with another low-quality product, and that's a loop you'll never come out of.  Always know that only the original battery offers 100% actual capacity and standby time, and no magical alternatives are available.
---
Q: I need a battery under Rs 1000. What should I do now?
We are unsure why budget allocation is required when buying spare parts while customers buy new phones without considering the budget. If you want a battery replacement under Rs 1000, explore many non-original products and install the one that feels good. We are sorry, but we don't have a product meeting your budget, as a low price is only possible with low-quality spares.
---
Q: How can I check the battery performance?
Please go into Settings-->Battery section of your phone, where you can see all the vitals. You'll also see a graph here showing when you last charged the battery and how well it performs. Please note that the battery will surely drain if you use resource-consuming apps. In this section, you can also see the apps that consume the most battery power, and you can uninstall them to enhance the battery life and performance. Several other details are available in this section, and if your phone's existing battery is tired, you'll see sudden drops in the battery graph.
---
Q: How does Redmi Note 11s battery replacement work?
You can easily replace the Redmi Note 11s battery by following these basic steps :
Open the rear panel of your phone to access the inner parts.
Please open all the necessary screws from the motherboard and eject the old battery's connection.
After that, carefully remove the old battery by employing proper technique.
Connect the new battery's flex cable to the motherboard without fitting the battery permanently.
Please turn on the phone and test the new battery for some time, charge it, and discharge it.
You should always test the battery for around 1 hour to monitor its performance.
After that, you can place the battery permanently inside the phone.
You should always test the new battery before re-assembling everything. It would be best not to make the new battery messy with glue in the initial stage when testing it. If you place the new battery in the frame for testing purposes, please place a small piece of paper underneath it so that the glue from the frame doesn't affect the new battery.
Redmi Note 11s Battery Photos
If you want to match the model number and other vital details of the battery, please refer to the below images. If you've any additional questions, please get in touch with us.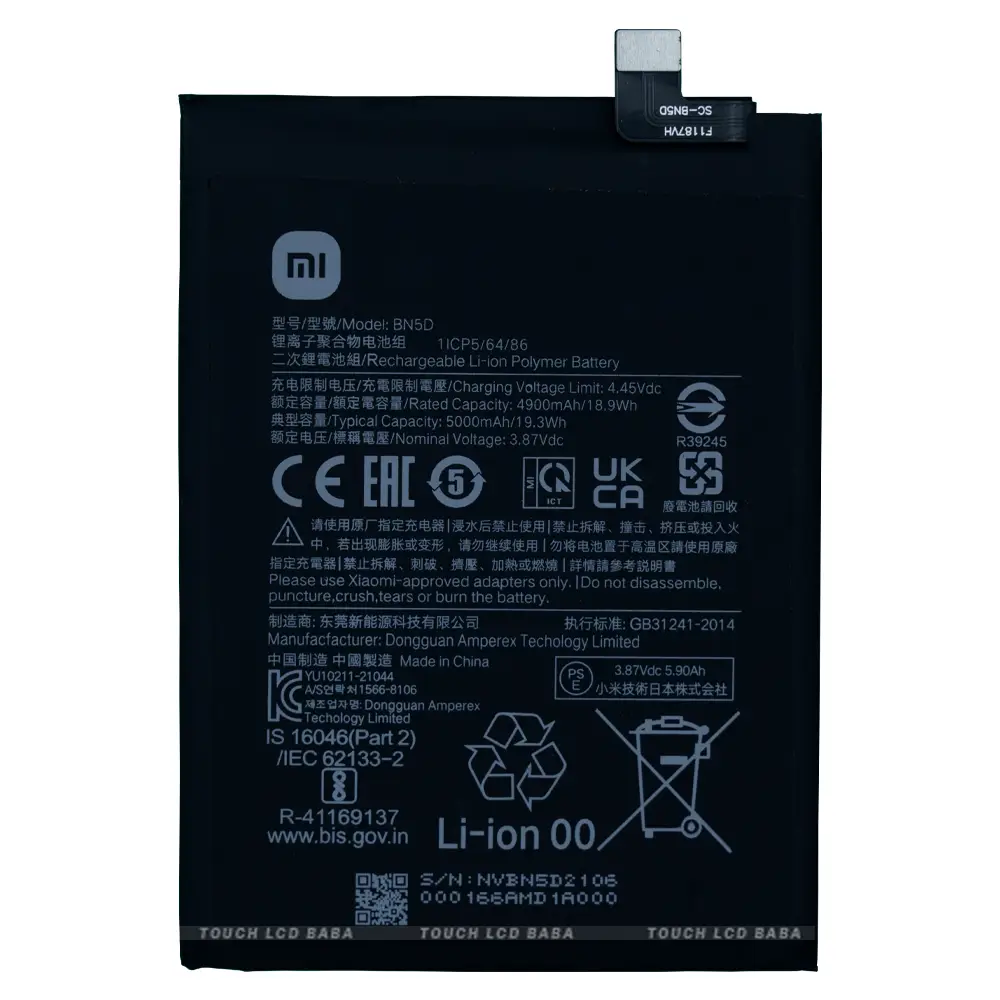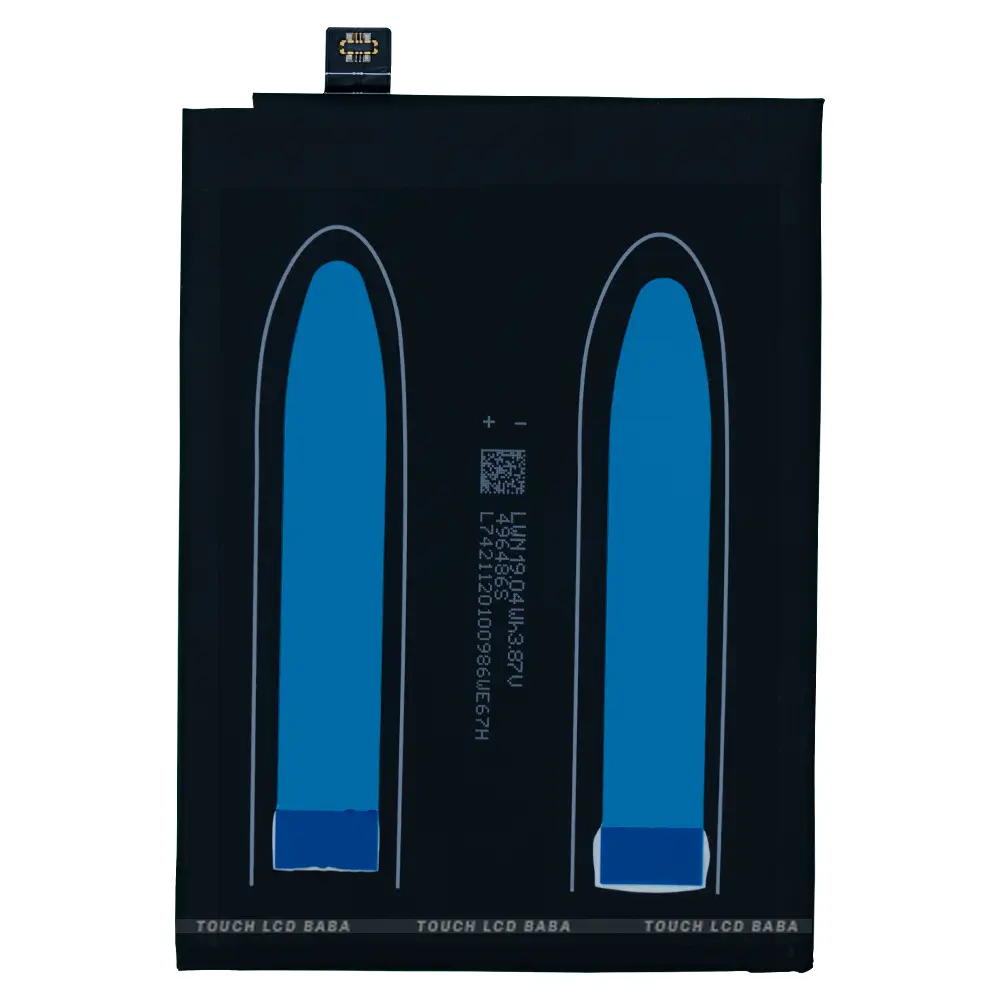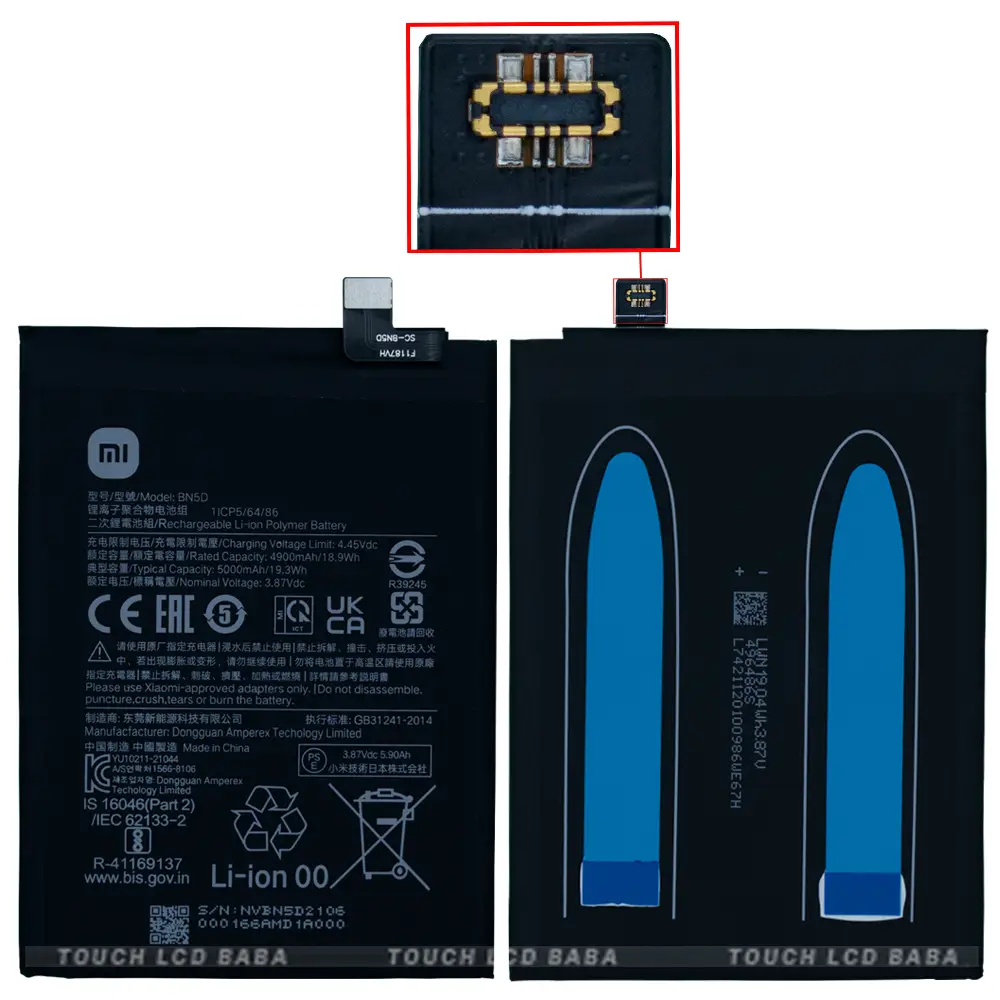 Shipping, Return and Refund Policy
All our products come with 30 days return, refund, and replacement guarantee. To return a product, It should be in the same condition we sent. You can't use or paste the new Redmi Note 11s battery if you want to return it. For complete details about Shipping, Returns, and Warranty, please click here.