It's tragic to see the display or touch screen glass of your Sony Xperia Z5 Premium split or break. The Sony Z5 Premium is a costly phone, and if you are looking for its display and touch screen replacement, you are on the right web page. This page will provide you complete information about the price and how you can get the display easily.
Sony Z5 Premium Dual is an extraordinary phone, and when you damage the display, it makes you extremely upset and for all the justified reasons. It is our nature to drop things, and mobile phones are not an exception to this. The bad thing is, mobile phone screens tend to break easily and after that, you should replace the broken display with a new one if you want to continue using the phone.
Sony Z5 Premium Display Specifications
| | |
| --- | --- |
| | This combo is 100% original, brand new and suitable for Sony Z5 Premium, model E6853. |
| | The Sony Xperia Z5 Premium dual display size is 5.5″, the display type is IPS LCD and resolution is 2160 x 3840 pixels. |
| | The display supports 4K screen resolution with 806 ppi density. |
| | It is a complete unit of display and touch screen glass immixed into one. |
| | We make sure to test each display for flawless working before dispatch. |
| | This screen offers 100% the same colors, brightness and quality as before. |
| | Our products come from OEM manufactures and we assure you about 100% original quality. |
| | You can easily test the display yourself prior to fitting to verify its working condition. |
| | Our goal is providing the 100% original parts for the best prices. |
| | The display is readily available in stock and turnaround time is very fast. |
| | We accept Cash on Delivery and Online Transfer as payment methods. |
What is the difference between Z5 Premium and Z5 Premium Dual?
Some people call this phone a Sony Z5 Premium, while others call it a Sony Z5 Premium Dual. The word dual always comes into play when the phone supports two sim-cards. Don't be confused with the names as both names indicate a single device, Sony Xperia Z5 Premium. The model number of the phone is E6853, and some people also know it as SO-03H. It is helpful to match the model number because then all the confusions clear up in a jiffy.
What are the suggested display replacement options?
There are numerous choices available in the market for this issue, yet you must be cautious. There are many alternatives out there at low prices, but they are, for the most part, first-hand replicas of the original product. These modest costs may draw in you; however, be careful; the nature of these copy products is imperfect and will give you more difficulty in the long haul. We know that the display's price matters a lot to the customers, but original products are never available for lower prices. These are the options for replacing the broken display of the Sony Z5 Premium phone :
1. The official service center:
It is probably the most evident thought evoked when the individual has a broken display. You can visit the nearby service center so that they can fix your screen. Seeming, by all accounts, seems like a perfect option, yet it isn't as easy as it may show up. If the ideal combo isn't available there, you have to hang tight for quite a long time before it is available with them.
Moreover, you would be charged a significant price for the replacement of the combo. These service centers are ordinarily situated in urban territories and are not available in level two urban towns. So in such circumstances, you will need to travel to the nearest service center, and this option may not suit everyone.
2. Nearby local markets:
By and by, this is a first, readily available but a risky option. There are various local repair markets in each city, except that these are sketchy, and the product quality is not up to the mark. A vast bit of these local markets sell copies of the authentic product. You won't find the screen there on time in several cases because such models are not available locally. The local market focuses on fast-selling common models rather than uncommon models that sell really slow.
3. Buy the combo on the web and appoint a technician to install it:
It would be the perfect solution, and from our website, you can purchase the bona fide Sony Z5 Premium Dual display and touch screen glass combo for replacement. The online market is also stacked with copies at lower costs, so please check everything carefully before placing the order. In the battle between low-priced and high-quality products, reliably side with the quality.
Before you purchase a display, you should always consult with a technician beforehand for installation. If you order the display and then try to find someone, that might not be the right approach. Always make the necessary arrangements first to avoid any hassle later.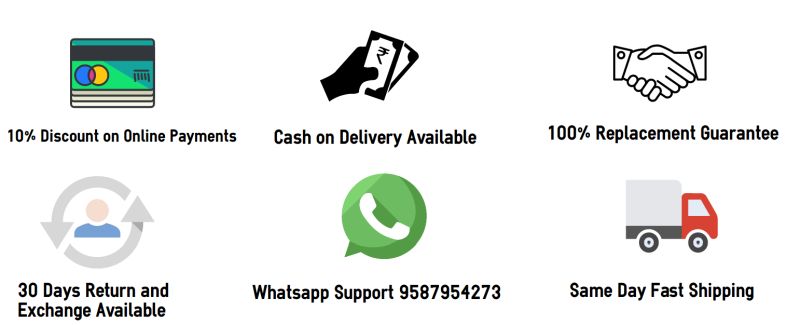 Why should you replace the complete combo?
It is a valid confusion for every customer who has a broken touch screen glass and an intact display. People regularly envision that as they have only broken glass, this can be conveniently replaced. They feel that when everything else is working fine, broken glass isn't much of an issue to get worried about. What they comprehend so easy is not that easy by any means.
The touch screen glass is a complicated bit and an essential part of the whole device. The touch screen glass adheres to the display by glue. So, as a rule, the glass and the display's separation is unquestionably not a cakewalk. Whether or not you are successful in this tremendous exertion, the screen would not be as sparkling clean as it was previously. The glass and the display are one unit, and it is hard to part them. Even if you can install a duplicate glass over it, the results will be equal to what you've invested. The display quality will reduce a lot, the brightness and color reproduction will suffer, and you are left with a compromised display.
Why local mechanics prefer or suggest glass replacement only?
Since it is the best option from his point and not yours, only glass replacement is profitable for local mechanics. In all honesty, the only glass replacement is a multi-million industry, blooming with your money. It is smart and straightforward money for the local technician, yet it would be a disaster for your smartphone's screen quality. It may give off an impression of being a decent deal because only glass replacement costs less.
On top of that, it is reliably a matter of risk when you get a cheap glass replacement. Even if it works fine, the outcome is something you'll not appreciate. So the center of the issue is that the only glass replacement is a triumph for your technician regardless, not for you, though. It would merely end you up with losing money on a disappointing quality glass.
Questions and Answers
Q: How much does it cost to replace a broken Sony Z5 Premium display in India? 
The price of a 100% original Sony Z5 Premium display replacement is around Rs 4800-5000. The installation charges are always extra, and you can also try to find a compatible screen in the local market for as low as Rs 1400-1600. The lower price always means a compromised product.
Q: Why the price of the first copy display is so low?
It is all about quality; higher is the quality, higher is the price and the opposite. The duplicates are not of acceptable quality contrasted with the ones, which go with the original smartphones. The copy material is cheap, and that's why duplicate screens sell for low prices. The phone itself is expensive, and you shouldn't expect that you'll spend Rs 1500 and get the same display quality as you had before the damage. You might be able to purchase a display for a low price, but that wouldn't be the original one.
Q: Why is it hard to find the Sony Z5 Premium display in local markets?
In local markets, we have seen a trend that shopkeepers are more focused on what sells faster for them. They don't want to stock a product that bites the dust on the shelves for a few months, and even after that, an interested customer may never knock on their doors. So It is a kind of dead stock for them, and that's why they don't buy such models.
Q: Can only the glass be replaced without replacing the whole combo?
The only touch screen glass can be replaced, but it is not fruitful, and your display quality would likewise lose its past superbness. The replaced glass will have low brightness issues, yellowish tint on the screen, degradation in image sharpness, dirt inside the display, and yellow or white spots. The price difference always correlates with the quality difference in one way or another.
Q: Is it possible to get a new display for free under warranty from the official service center?
No! The official service center would dismiss the claim of a broken display. If your phone is under the one-time free screen replacement offer period, then it can be replaced with another. If you have taken any insurance protection for the smartphone, you can get it replaced in that case. Otherwise, if you want to repair the phone in the service center, you've to pay the full price.
Q: What if the display that I brought from Touch LCD Baba does not work?
It is one thing you don't have to worry about by any means. We test every little detail of the display glass before sending that to you. So it is highly unlikely of any issues; still, you find any issues, we have a 30 days replacement and refund policy. For this, you have to return the product in its original condition.
The product should not be utilized on your smartphone or pasted on it. We would not be ready to replace or refund anything that has been used as it clashes with our policies. So please stay extra careful and never disengage the protective film before testing the product.
Please note that you can easily test the new Sony Z5 Premium display by connecting it to your phone's motherboard and verify the working condition. There is no need to paste it on your device as open condition testing is widely accepted as a perfect measure to inspect the new screens.
Q: Can we use the same display in all four color variants?
The Sony Z5 premium phone comes in 4 different variants, Black, Gold, Pink, and White. The point worth mentioning is, the color of the display is always black and that's why you can use this display in all color variants without any problems.
Sony Z5 Premium Display Photos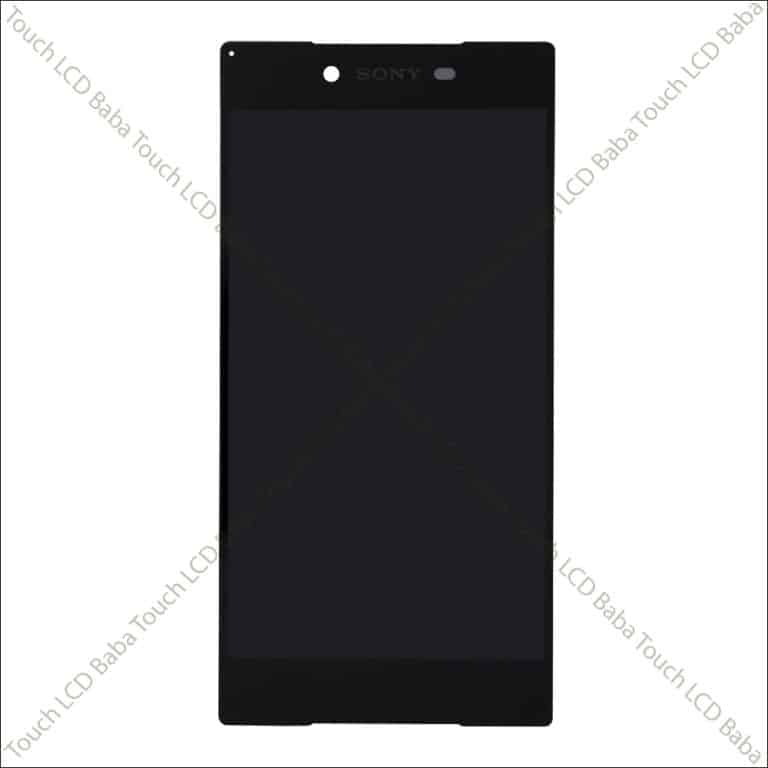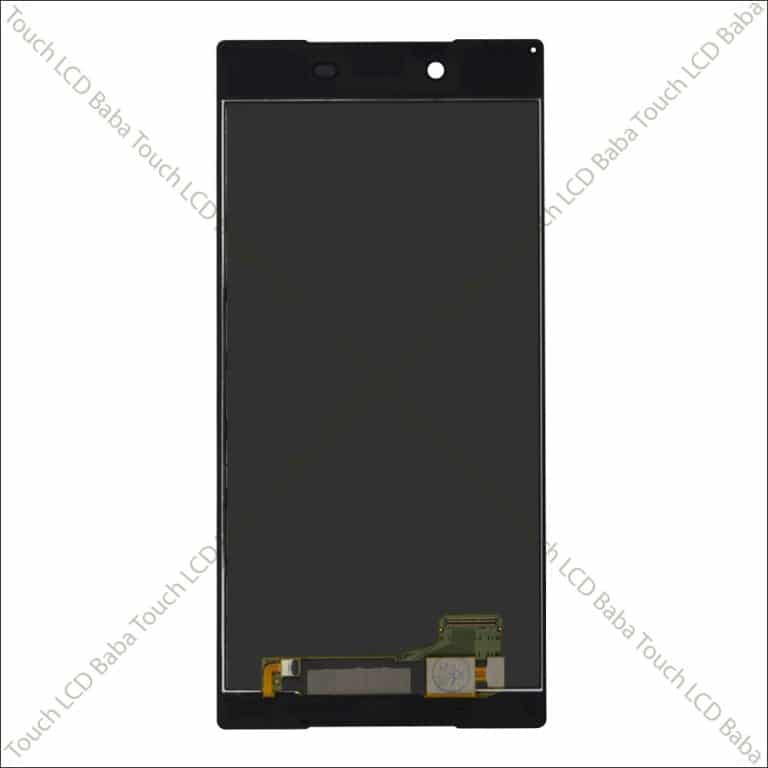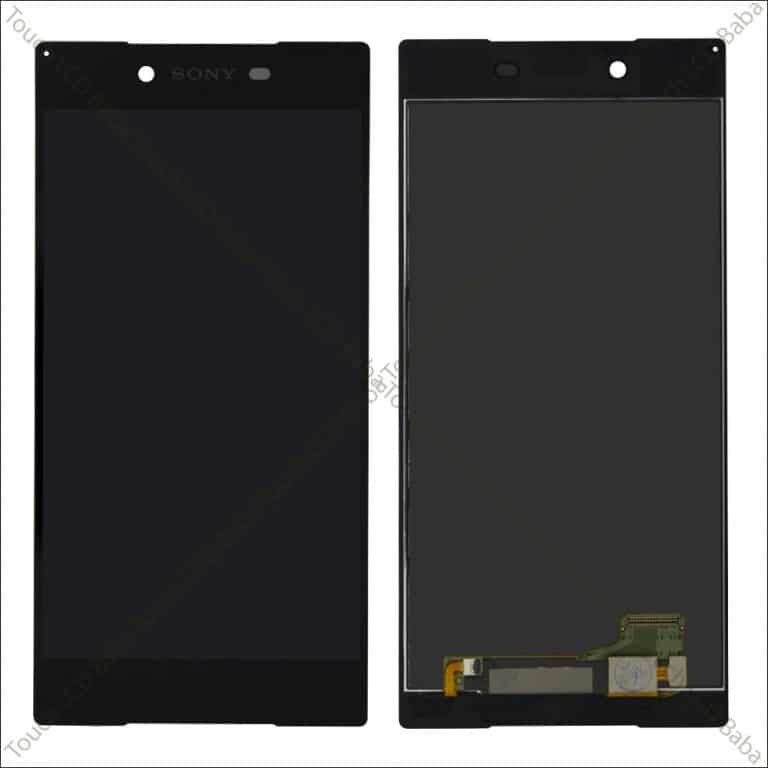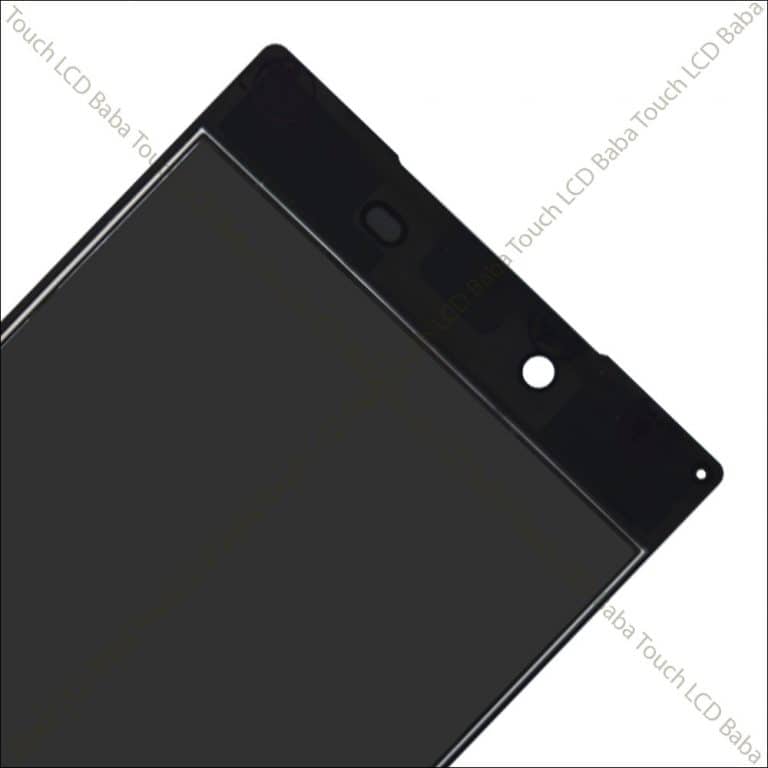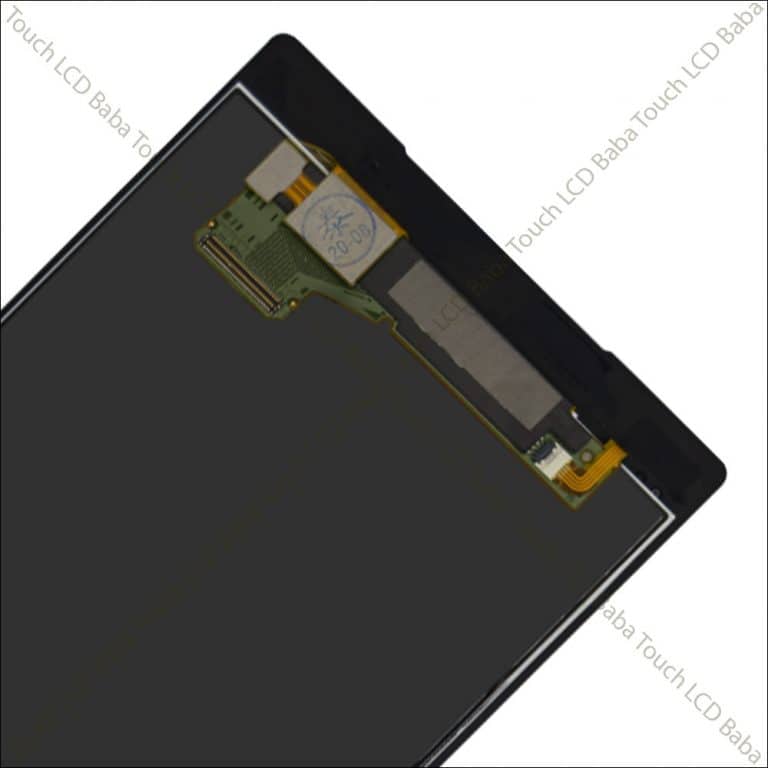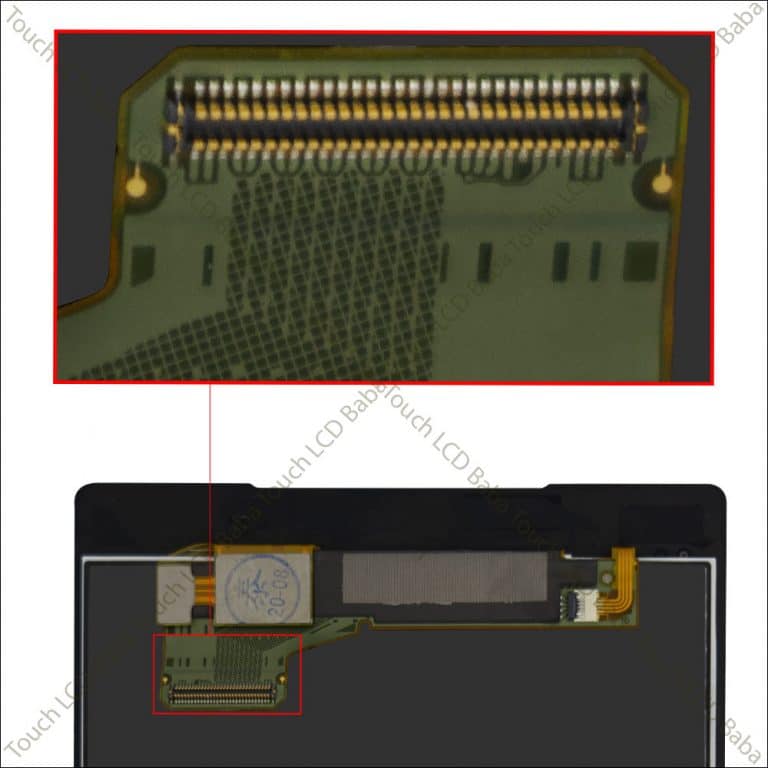 Shipping, Return and Refund Policy
All the products supplied by us come with 30 days return, refund, and replacement guarantee. To return a product, It should be in the same condition as we sent. You can't use or fix the items If you want to return. For complete details about Shipping and Returns, please click here.