This page is all about Sony Xperia Z5 dual display replacement. It's grievous to see the display or touch screen glass break, but it is now a part of life. The smartphones are compact, and they tend to slip out of our hands without any prior warning. Although you can make use of several protective measures on the touch screen glass still, screen damage is inevitable.
When the display cracks and the scratches are limited, you can still use the phone for some time. Usually, the display replacement is not an urgent requirement, but a broken display will not last for a long time. The damage will soon start to extend, and you should replace the screen as quickly as possible before everything stops working. In case the damage is minimal, like only a small corner is scratched, you can continue to use the phone without replacing the display. A broken screen looks very bad, and that's why most customers replace it even if the display works perfectly..
Sony Z5 Dual Display Specifications
| | |
| --- | --- |
| | This folder is 100% original, tested and suitable for Sony Z5, model E6683. |
| | The Sony Z5 display size is 5.2″,the display type is IPS LCD and the resolution is 1080 x 1920 pixels. |
| | The original Triluminos display with 428 PPI density. |
| | The main touch screen glass is scratch-resistant with oleophobic coating. |
| | We test each display one-by-one for flawless working before dispatch. |
| | This display offers 100% the same colors, brightness and quality as before. |
| | We buy our stock from OEM manufactures and assure you about 100% original quality. |
| | It is very easy to test the display prior to assembling and you should always do that. |
| | Our goal is to provide 100% original screen replacement parts for the best prices. |
| | The display is readily available in stock and turnaround time is very fast. |
| | We accept Cash on Delivery and Online Transfers as payment methods. |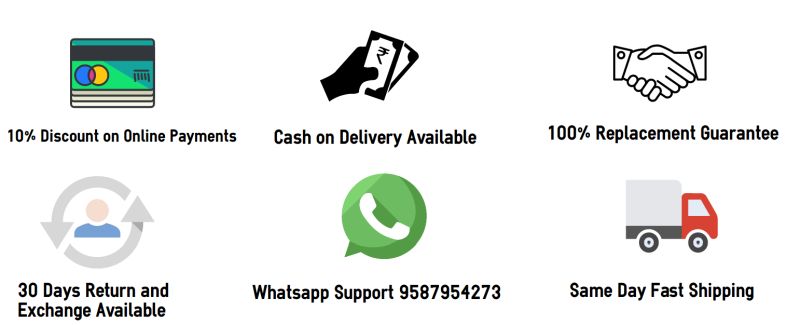 What do I need to replace after a broken Z5 display?
When a display like the Sony Z5 Dual breaks, it makes us very distressed and for all the right reasons. We are humans, and dropping things is in our temperament. We may accidentally break our smartphone screens, yet the issue remains that what must be done when we do break our smartphone display. The most appropriate solution for your problem is a combo of a Sony Z5 Dual.
The combo means a complete set of display and touch screen glass combined into one. It is a spare display unit widely used to replace a broken display or touch screen glass. This is exactly how the official service center replaces the cracked display with a new one. So you can purchase a new display unit and replace the broken one.
What are the other options for display replacement?
There are various available options in the market for this issue, but you should be wary of this. There are numerous options out there at cheap rates, yet generally, direct copies of the original item. These low expenses may attract you anyway, be cautious; the quality of these duplicate products is poor and will eventually give you more trouble.  You can choose one of these options :
1. The Official Service Center
This is the first option that strikes your mind as soon as you break the display. It feels like a sense of relief that the service center will easily replace the display, but please be informed that prices are very steep. If you have a service center in your area, you might want to visit and confirm the pricing. Oftentimes, that will be out of your budget, and spare parts availability is another issue. Most of the time, all spares are not available, and hence the customer has to wait until the new screen arrives. So this option is not suitable for everyone because of high pricing, non-availability of service centers, and parts.
2. Local Market Repairs
The local market repairs are unreliable, and you won't find models like Sony Z5 dual there. The local market's policy is selling only fast-moving items and not focusing on other products. The models like Sony Z5 are rare for them, and you won't find your requirement there. Oftentimes, local technicians promise to arrange the display somehow, but that also fails.
You leave your phone with the technician for a few days, and later, he returns the phone saying that he couldn't find the display. The local market offers first copy duplicate screens only, so that is not suitable for the customers who need original display without any compromise.
3. Buy Online and Repair Locally
This is a good option to buy the display replacement online if you purchase from trusted vendors like us. You can also find low-quality screens online, which often go for low prices. So if you buy from unreliable sources, you won't get the desired quality because duplicate screens can never do justice to your phone. A cheap screen offers around 40% quality of the original, so it stands true that nothing can take the original display's position, and that's why we prefer to sell original screens. If you've any questions, please contact us at 9587954273.
Questions and Answers
Q: How much does it cost to replace a broken Sony Z5 Dual display in India?
The price of a 100% original Sony Z5 Dual display replacement is around Rs 3400-3500. The installation charges are always extra, and you can also try to find a compatible duplicate screen in the local market for as low as Rs 1400-1600.
Q: What is the difference between the Sony Z5 and Z5 Dual?
Sony being a global brand, sells its phones all over the world. If you ask the difference in terms of a screen replacement, the same display works on both phones. The dual model supports two sim cards, and that's the only difference. If you have any confusion or concerns, please feel free to call us.
Q: Why is the first copy of the Sony Z5 display so cheap?
The duplicate screens are not of decent quality compared to the ones that go with the original smartphones. The duplicate material is shallow quality, making them easy on pockets, but the entire display is compromised. Such screens offer nearly 40% brightness of the original display, very dull colors, and a bad touch screen glass. People often try to purchase duplicate screens because they are looking for the cheapest solutions and ready to compromise the quality.
The replica screens are marketed with sugary names like a first copy, OG quality, 99% quality, and other such mind-appeasing words. As customers also need an affordable option, they are often tricked into buying such screens, and even when customers realize that screen quality is awful, they tend not to complain as they paid peanuts. The massive enthusiasm for the inexpensive, low-quality screens is the grounds for why a considerable portion of the market is overwhelmed with duplicate things.
Q: Is it possible to get a new display at no cost under warranty from the official service center?
No, The official service center would never replace a wrecked display under warranty. If you bought the smartphone with a one-time free display replacement offer, then it may be replaced with another for no charge. If you have taken any protection insurance for the smartphone, you should contact the insurance company and file a claim.
Q: Is the display installation of Sony Z5 Dual at home recommended?
A trained professional can do it; otherwise, it's not recommended to install the display at home. The reasons being:
1. It is a delicate piece of machinery, and one wrong move could harm your mobile.
2. You might not have the required experience and tools to replace a broken display.
Therefore, one should let an expert do these installations. They would usually charge around 250-300 for the installation, which might vary depending on your city.
Q: Can only the glass be replaced without replacing the whole combo?
Possibly, yes, but we do not suggest it. You most definitely save money through this alternative, but it would cost you much more as time goes on. The only glass replacement is usually doesn't go successful, and your display's quality would drop down a great deal. After glass replacement, the refurbished display will have very low brightness, dull colors, and poor touch screen functionality.  You might find dirt inside the display and yellow or white spots. The meaning of glass replacement is repairing your broken touch screen glass with a duplicate part that never works satisfactorily.
Q: Why is it hard to find the display screen of the Sony Z5 Dual?
The demand for this model is very less, and hence shopkeepers don't want to stock such models. The local market business of mobile phone parts is based on what sells fast, and lots of shopkeepers are competing to sell regular models. Still, models like Sony Z5 are usually not available with them. The local market is not the right place to purchase the display.
Q: What happens If the new display does not work on my phone?
We manually test and verify each Sony Z5 Dual display before our customer receives it. There aren't any chances of this mishap; still, you have any trouble regarding our product, we give a 30 days replacement and refund policy. For this, you have to make sure that the product is returned in its original condition. The product should not be used on your smartphone or glued on it. We cannot replace or refund anything that has been used, as it doesn't go with our policies. As a result, please stay more cautious and not remove the protective film before testing it.
Q: What are the supported model numbers?
This display supports these model numbers of the Sony Z5 dual phone. The model numbers are :
E6653
E6683
SO-01H
SOV32
E6603
501SO
If you still have any questions of confusions abut the model number, please feel free to call us.
Sony Z5 Dual Display Photos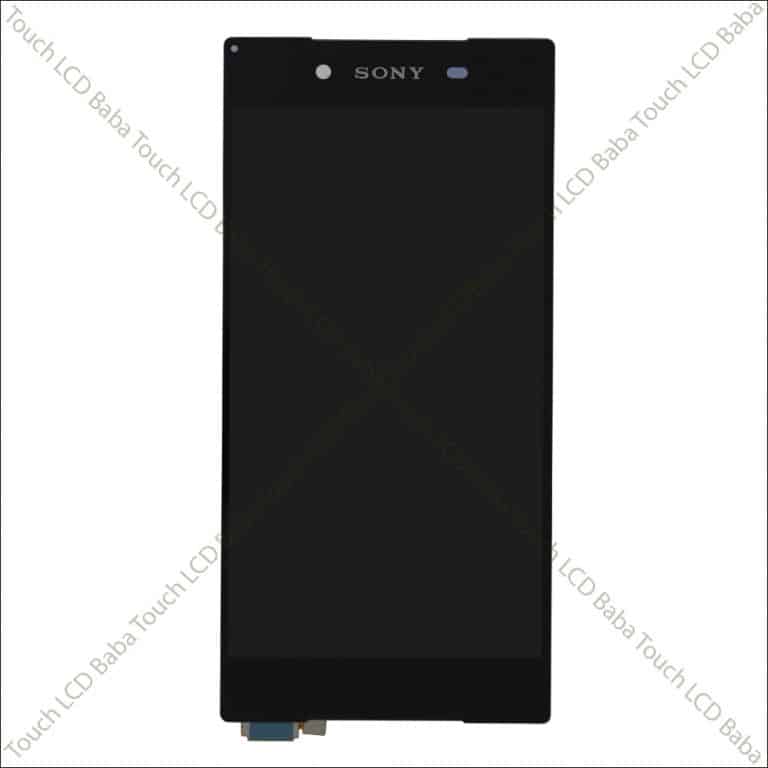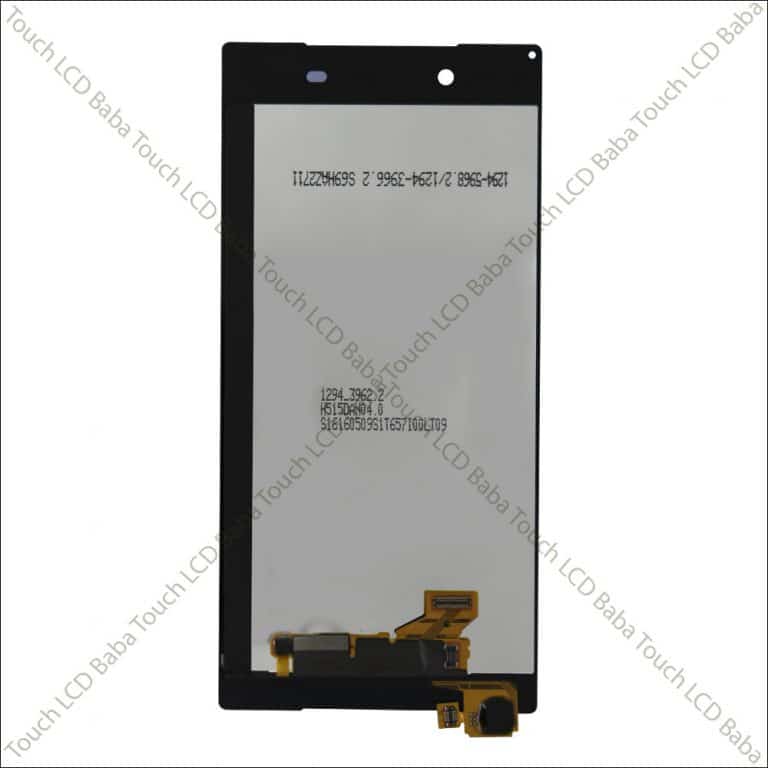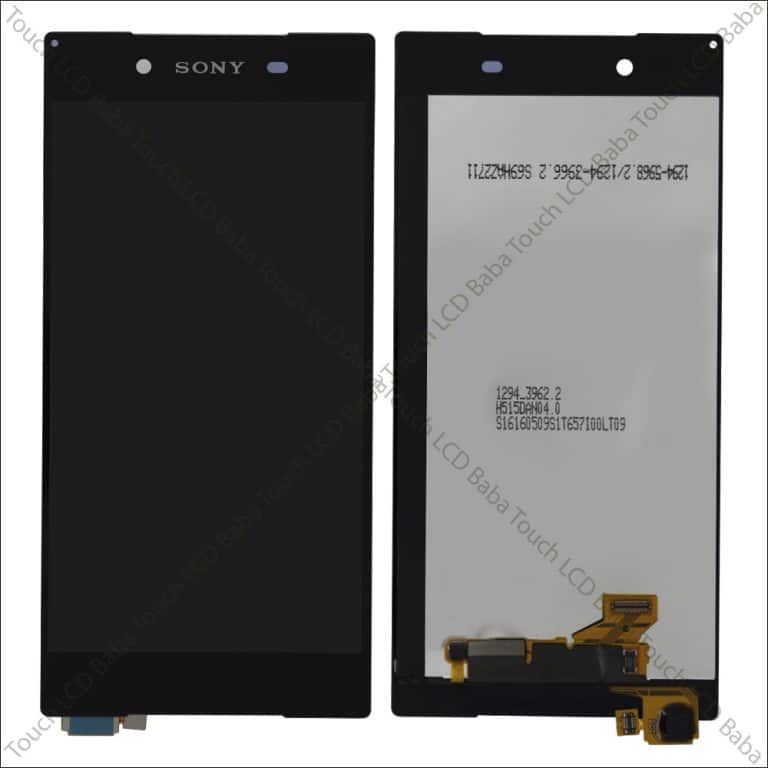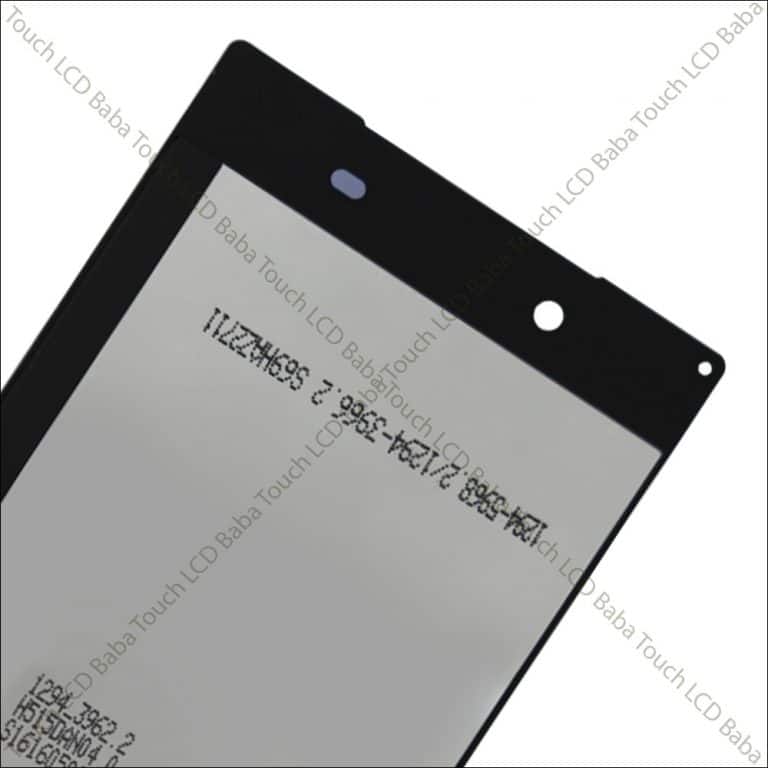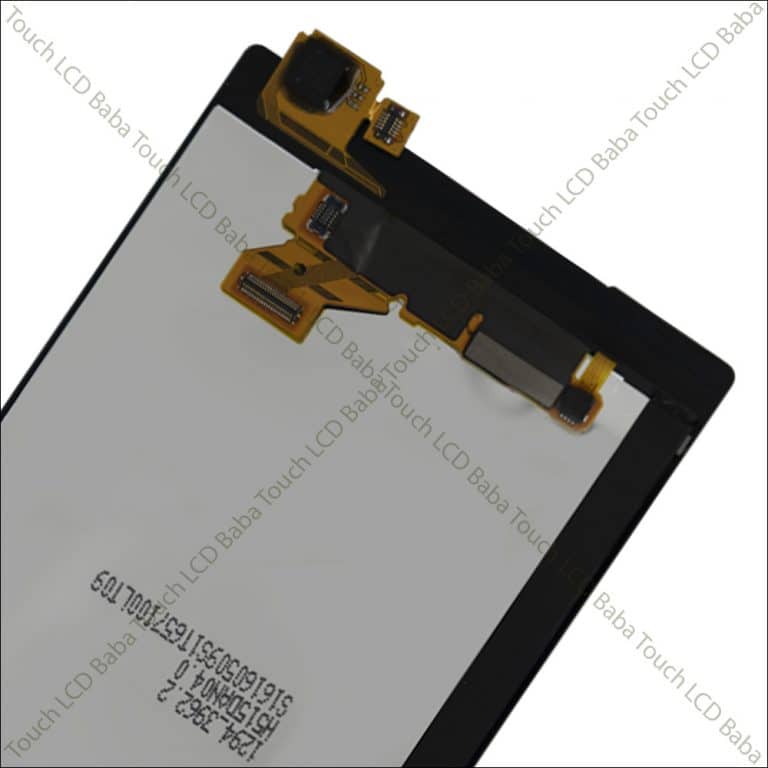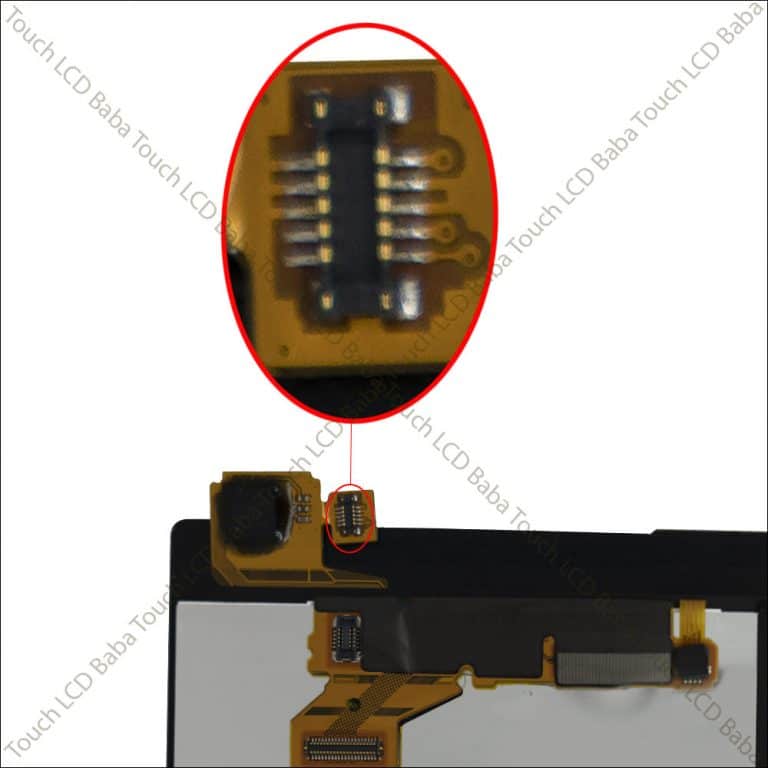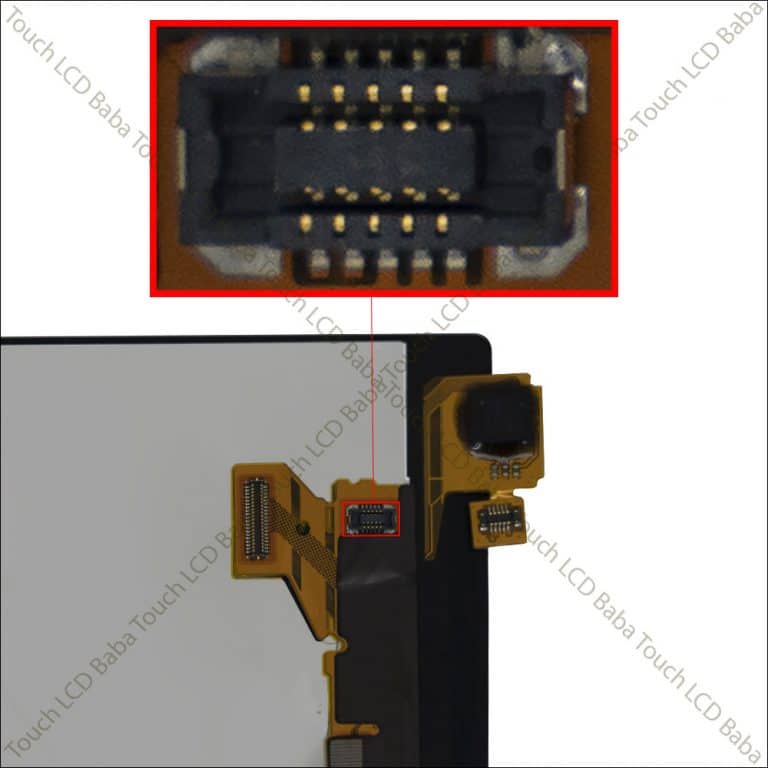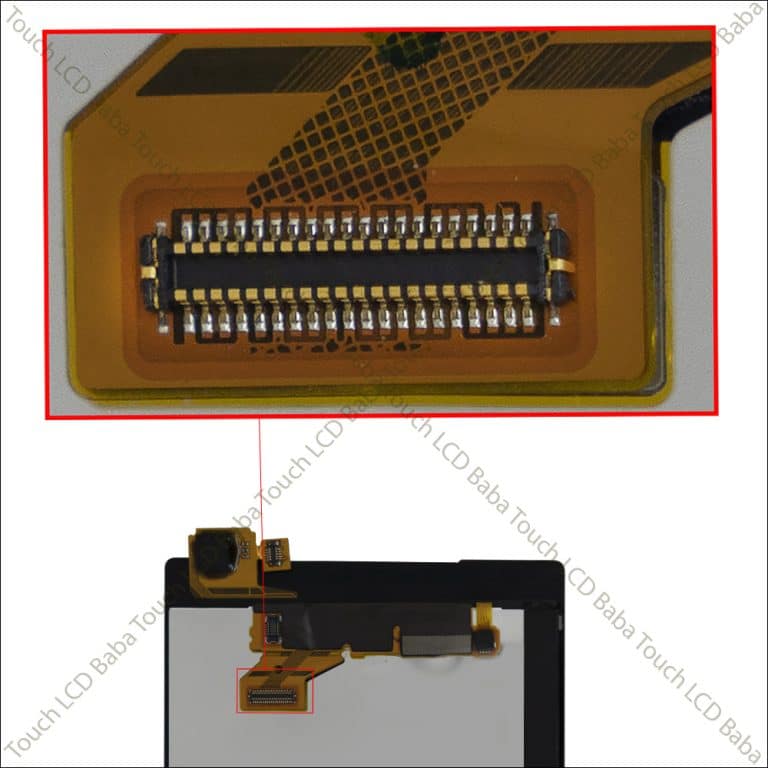 Shipping, Return and Refund Policy
All the products supplied by us come with 30 days return, refund, and replacement guarantee. To return a product, It should be in the same condition as we sent. You can't use or fix the items If you want to return. For complete details about Shipping and Returns, please click here.