A broken Vivo Y20G display poses a huge problem for the customer, and once the display or touch screen glass cracks, the phone instantly loses all its glory. You need to replace the broken display with an identical display so that you can retain the quality. Please note that replacing the display can be very troublesome if you purchase duplicate screen replacements. On this page, we'll provide complete information regarding the Vivo Y20G display replacement so that you can utilize your money in the best possible way.
If you think it is impossible to get the original display replacement, you are entirely wrong. Customers usually buy duplicate screens from the local market, which is the worst place to buy display replacements because all vendors compete to sell duplicate products. When you have been purchasing duplicate stuff for so many years, you have established a theory in your mind that original screens are not available anywhere. This theory is completely wrong because original screens are available, but they usually cost twice the duplicate display.
Vivo Y20G Display Specifications
| | |
| --- | --- |
| | This display is 100% original, tested and suitable for Vivo Y20G, model V2037. |
| | The Vivo Y20G display size is 6.51″, the display type is IPS LCD and the resolution is 720 x 1600 pixels. |
| | The display combo includes the inner display and top layer of touch screen digitizer glass. |
| | We buy our stock from the OEM manufacturer who makes these screens for the actual company. |
| | Our testing team tests each display for 100% perfect working before dispatch. |
| | After getting the product, you can also test the new display on your phone before installation. |
| | This display is exactly the same as you get with a brand new phone so low price is not possible. |
| | We back our products with a 30 days return, refund and replacement guarantee. |
| | This display supports all the variants of Vivo Y20G model. |
| | The display combo is readily available in stock and turnaround time is very fast. |
| | You can place on order using Cash on Delivery or Online Payments (additional 10% discount). |
What are original screens not available in the local market?
The local market is very competitive, where customers try to find the original display for the lowest price. When the price war is furious, all the vendors focus only on duplicate screens in such a scenario. The average price of a duplicate Vivo Y20G display replacement in the market is around Rs 1500-1600, and such products are named as first copy display. When you hear words like a first copy display, diamond quality, and OG quality, you should clearly understand that it is a duplicate product. Such products are designed to provide 50% output of the original display, and hence their price is way lesser than the original product.
The local markets have neck-to-neck competition, and losing a customer haunts all the sellers. If they quote a high price, customers will move to the next shop, and someone is guaranteed to fool them with a duplicate screen. Due to this competition, no one in the local market stocks original screens because they are hard to sell, and customers are convinced only by the best deals. According to our experience, only 10% of customers genuinely want original screens, and the remaining customers want only low-priced solutions to save the buck.
How does a new Vivo Y20G display combo take its shape?
A new combo of Vivo Y20G takes its shape in a manufacturing factory where display and touch screen are unified into a single unit. The display and touch screen glass are separate parts, and then the OEM factory combines the display and touch screen glass using the LOCA Glue. Such factories use the best machines to manufacture their products, and that's why these screens go into brand new phones, and their quality is so exceptional.
If the display of your Vivo Y20G phone breaks, you need to replace it with a new set of display and touch screen digitizer glass. It becomes effortless to replace a broken display with a brand new combo, and you can restore the working condition of your phone in less than 15 minutes. If you ever wondered how the service centers repair the phone, they also use ready-made screens to replace the broken part.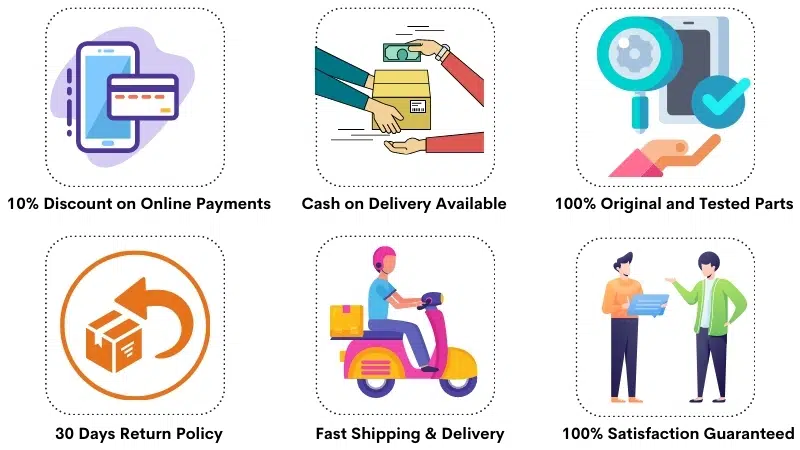 What are the differences between a first copy and an original display?
Some customers think that all screens are equal, but that's a wrong assumption. Any merchandise in the market is available in several different qualities, and this concept is also true for mobile phone screens. You can easily differentiate between an original and a duplicate display if you test them one by one. Here are the main differences :
The brightness levels of the original display are excellent, and the duplicate display offers only 50% brightness of the original.
After buying a duplicate display, the colors will look completely faded and washed out.
The touch screen response of a duplicate display is not smooth, and issues are prevalent.
You can't type appropriately using the keyboard because a duplicate touch screen is inaccurate and greatly malfunctions.
The touch screen glass of the original display is solid, and a duplicate display will have a thin touch screen glass.
The original display can easily take tiny drops, and the first copy screens break instantly on the first drop.
The original display is always a worthy investment and saves you from lots of hassle and unforeseen issues. A duplicate display feels light on the pocket for the first time but comes with many long-term issues. When you repeatedly purchase duplicate Vivo Y20G screens now and then, you feel very disappointed, and that's why original products are a lifesaver.
Frequently Asked Questions
Q: How much does it cost to replace a broken Vivo Y20G display in India?
The price of a 100% original Vivo Y20G (Model Number V2037) display replacement is around Rs 3400-3600. If you buy a first copy screen replacement, the combo costs Rs 1500-1700 in India. The display's price doesn't include the installation charges, and we don't provide installation services to customers.
Q: Can I use the Vivo Y20 display with Vivo Y20G model?
No. You can't. Please note that if two phones have the same screen size and resolution but it doesn't mean that they both use the same display. Many customers try to interchange screens when a particular model is unavailable, but such experiments often cause additional issues with the phone's motherboard. Always be sure to use a proper display for the phone to avoid any problems. Don't let the technician do experiments on your phone because any loss will incur on your side.
Q: How can I replace only the glass without replacing the inner display?
The glass replacement is the most popular solution in the market for two reasons :
Technicians promote glass replacement because they can make huge money off it.
Customers want to replace only the glass to save money.
If you go to a technician and ask him to replace only the glass, he'll happily try to replace the glass by using a duplicate glass. The only touch screen glass of Vivo Y20G costs around Rs 50-60, and technicians charge around Rs 800-1000 to replace the glass. That's why technicians promote the glass replacement to make easy cash, and if the display also breaks during replacement, all the risk is yours. A technician is not responsible for anything bad that happens during the glass replacement.
On the other hand, customers also want to repair the phones for the lowest possible price. So when a technician promotes the glass replacement, customers quickly embrace this solution like they found the best deal. The glass replacement is a compromise, and you can't get the same quality as before. If someone assures you otherwise, that's a fake commitment. The glass replacement is a manual process and introduces never-before flaws into the display like yellow spots, dust particles, scattered backlight, and other similar problems.
Q: Do you sell only the touch screen glass separately?
We are sorry, but we don't deal with only the touch screen glass. We want to clarify that a duplicate touch screen glass is easily available, but we don't sell such trashy products. Some customers think that only touch screen glass is a rare item, but that's not true. A duplicate touch screen glass is widely available in almost all markets, but we don't take pride in selling such products due to quality issues.
Q: Is it possible to test and verify the new Vivo Y20G display before installation?
Yes. It is easy to test the new display, and you don't need to install it. To test the new display, open the back panel, eject the old display's connection and connect the new display's flex there. At this point, you don't need to decouple the broken display from the frame. Some technicians remove the broken display first to test the new display, but that's an outdated approach.
To test the new display, you shouldn't depart the broken display because you can connect the new display to your phone's motherboard on the rear side. When you test the new display, please don't hold it in your hands but place it on the bubble wrap and then test the display. We also use the same technique to test the display, and so far, the results are 100% accurate and satisfactory.
Q: How does the quality control work in original and duplicate screens?
The quality control is very strict with original screens, and a new display gets tested at multiple checkpoints. A factory that makes original screens uses the best quality glass, light reflectors, and other components without compromising the quality. Such screens are very durable, handled well, and put through a very rigid testing process. That's why buy original screens is a dream of every customer.
On the other hand, duplicate screens are also manufactured in factories by using shallow quality material. Such factories are called third-party manufacturers and employ cheap tactics to cut down the costs. For example, they use very thin low-quality glass, poor quality light reflectors, and low-quality untested components. Such screens are mass manufactured and never go through quality testing. These screens are tested on the actual customer's motherboard and then found faulty or malfunctioning. Still, about 90% of customers in the market buy duplicate screens to save money.
Vivo Y20G Display Photos
These photos represent the actual product you'll get after your order. You can use this combo to overcome all the display and touch screen glass-related issues. If you've any questions about the Vivo Y20G display replacement, you can always contact us at 9587954273.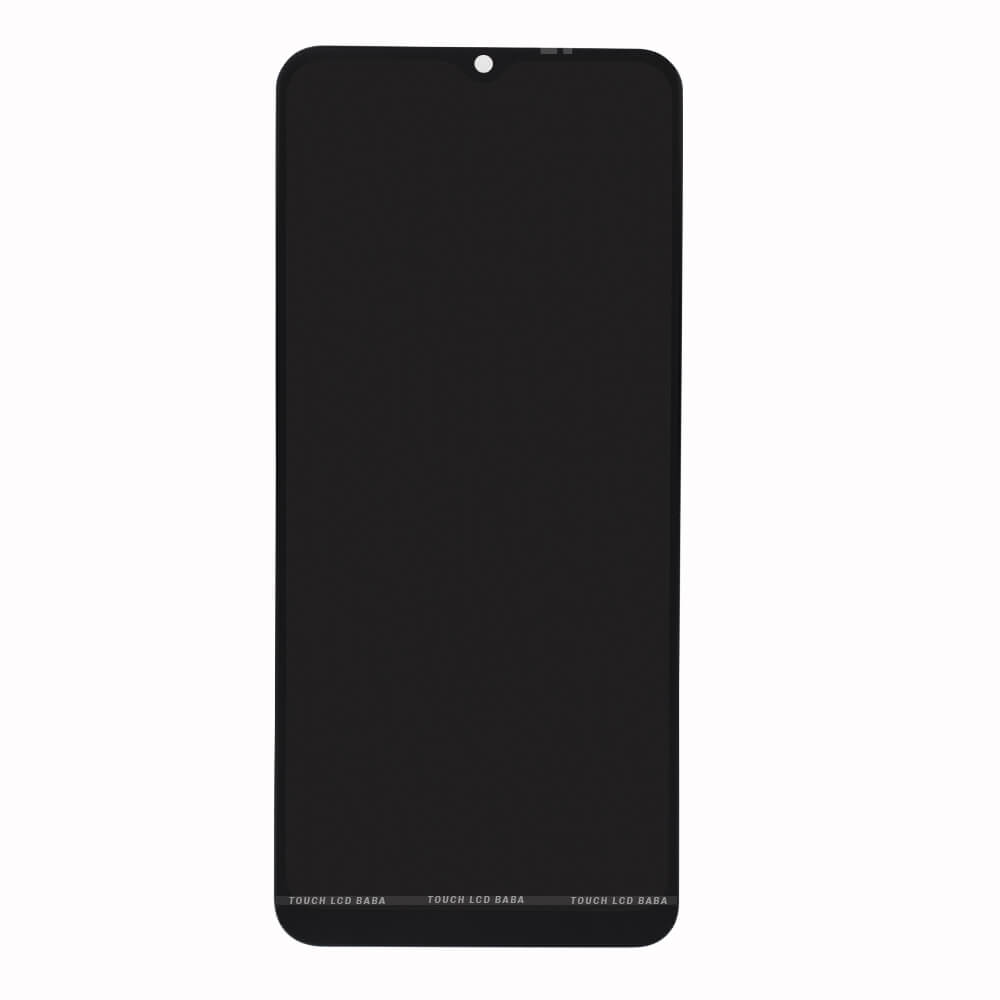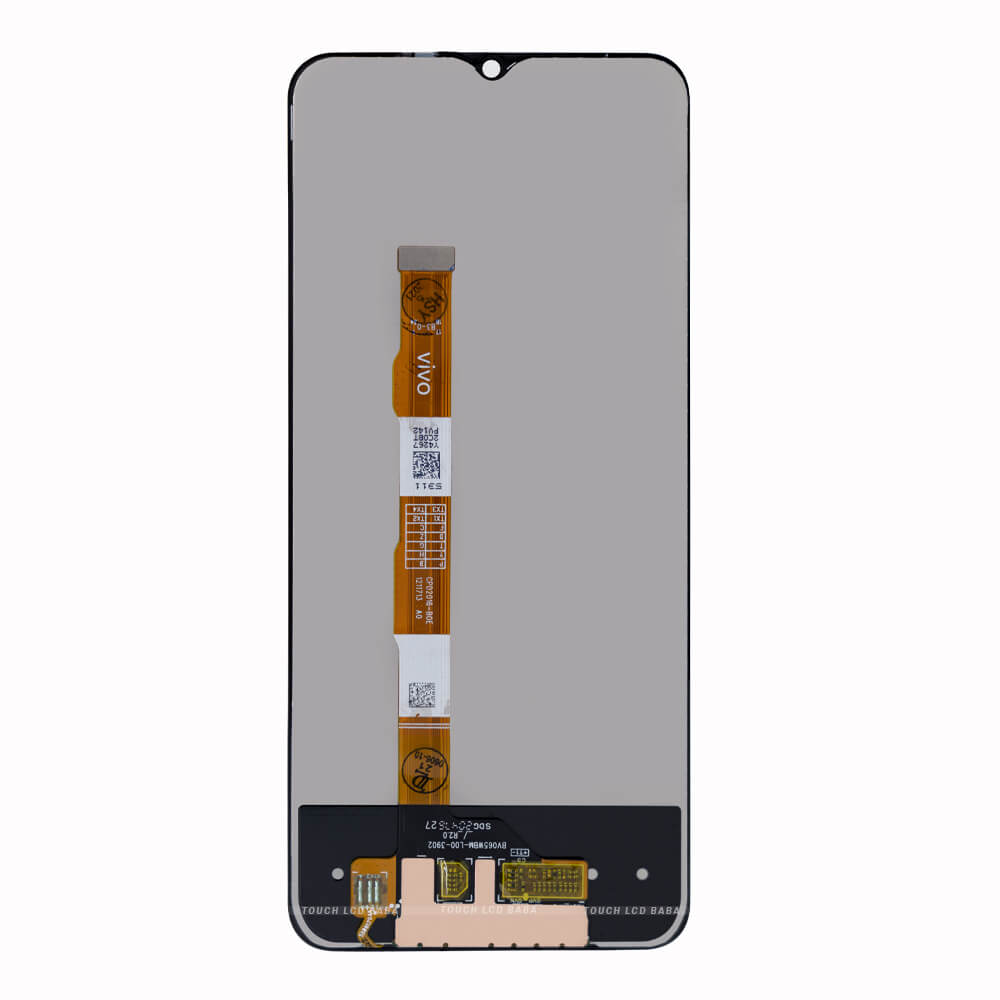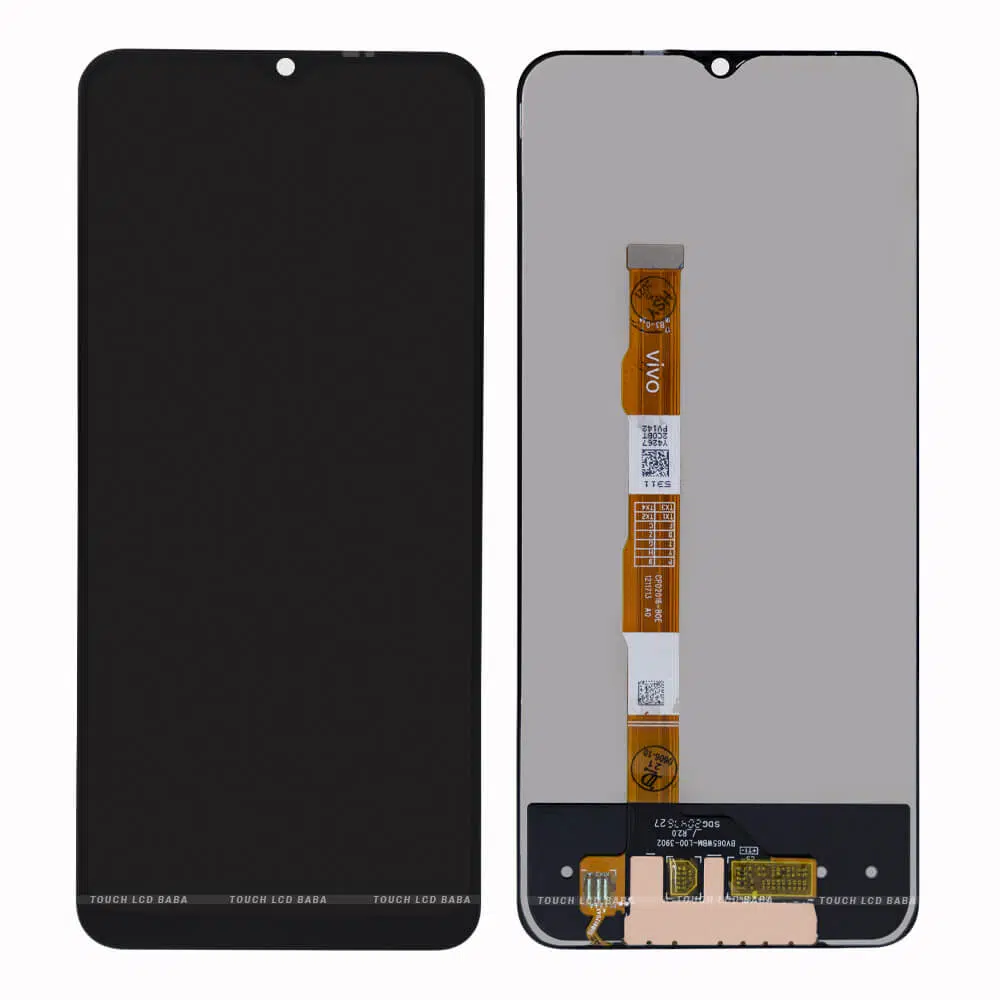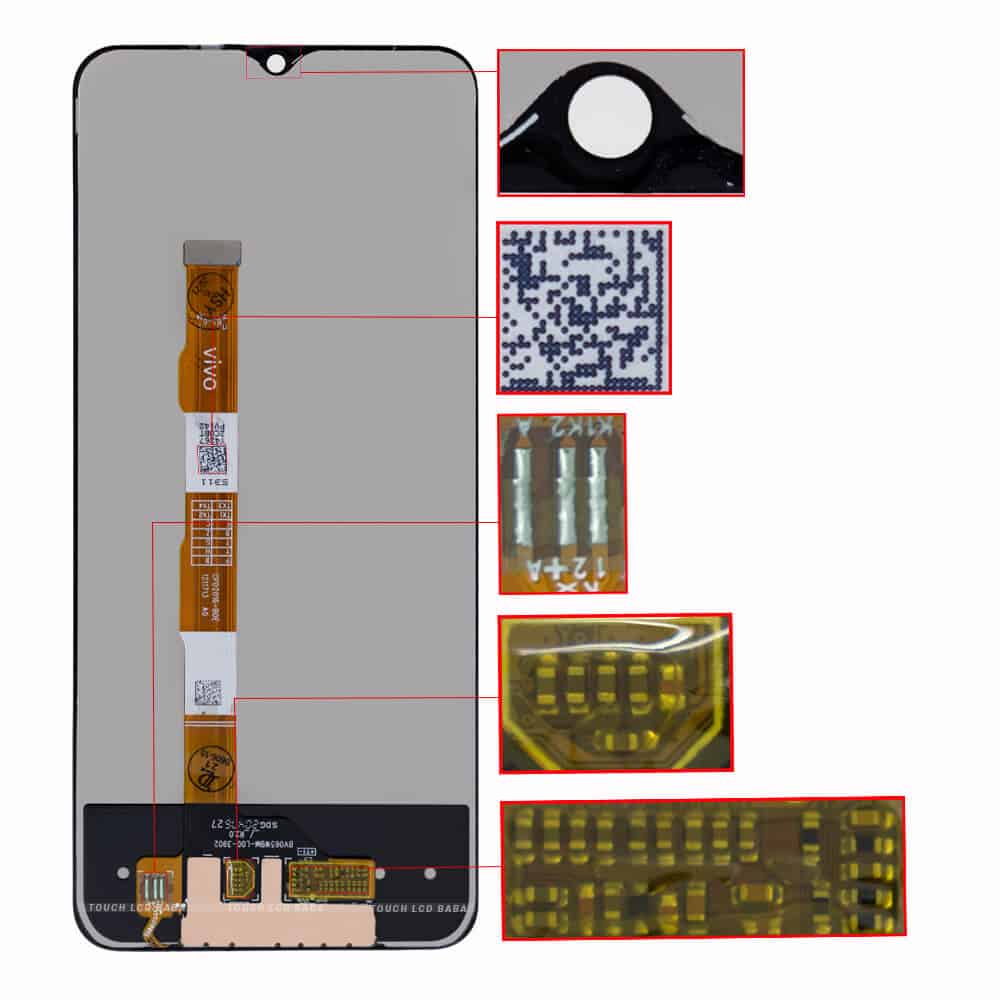 Shipping, Return and Refund Policy
All the products supplied by us come with 30 days return, refund, and replacement guarantee. To return a product, It should be in the same condition as we sent. You can't use or fix the new Y20G display if you want to return it. For complete details about Shipping, Returns and Warranty, please click here.