A customer is stressed when the display or touch screen digitizer glass of Vivo Y33s cracks. Finding the right solution becomes difficult if it is the first time you face a cracked display issue. You surely don't want to lose the display quality in favor of duplicate screen replacements in the local market, and that's where the Touch LCD Baba comes in as a savior. We offer 100% original screen replacements that help restore your phone to its 100% previous levels without compromising the quality.
You should know that all screens available in the market are not original. Here, you should know that 99% of screen replacements sold in the local market are duplicates because most customers prefer budget solutions over buying original products. The reason behind buying duplicate screens is to save money because an original display costs twice the duplicate display's price. Most customers don't know about the consequences of a fake display, so they buy it without much thought. Here, we'll provide complete information about the Vivo Y33s screen replacement so you can make an informed decision.
Why is buying an original Vivo Y33s display important?
We know that an imitative display is cheaper, but you should understand that its output quality is also 50% of the original display. Most customers who buy a duplicate display for their phone end up buying another fake display within three months because it cracks again or starts malfunctioning very soon. If you've bought low-quality screen replacement before, you can easily relate to this situation because it is bound to happen. The durability aspect is completely missing from the duplicate products, so technicians sell such products with shallow marketing tactics as such products don't sell because of their quality aspect.
On the other hand, the original display offers 100% display quality with dependable durability. It can easily take minor drops, which a fake display can never survive. Only an original display offers 100% brightness levels, sharp colors, perfect contrast, and a smoothly working touchscreen digitizer glass. All the essential qualities of the original display drop to 50% with duplicate products, and that's why duplicate displays are cheaper. We hope you now understand why buying an original display is important.
Vivo Y33s Display Specifications
| | |
| --- | --- |
| | This display is 100% original, tested, and suitable for Vivo Y33s, model number Vivo V2109. |
| | The Vivo Y33s display size is 6.58″, the display type is IPS LCD, and the resolution is 2408 x 1080 Pixels. |
| | You get a 100% original IPS LCD and touchscreen digitizer glass combined. |
| | We test and verify each display for 100% flawless working before shipping it to our customers. |
| | We sell strictly OEM products and source directly from the manufacturing factory. |
| | Your experience while using your phone will stay at its 100% original levels. |
| | You can also test and verify the new display on your phone before pasting it. |
| | You will not face any touchscreen lags or low brightness issues with the original display. |
| | We securely pack the new screens in hard plastic boxes with additional protection. |
| | You can order the product from anywhere in India, and we'll deliver it to your doorstep. |
| | You can order the product using Cash on Delivery or Online Payments (10% discount). |
Why do local shopkeepers focus on selling non-original products?
Some customers say that non-original screen replacements should not be available in the market so that everyone gets original screens only, but that's not practically possible. Many customers are from low-income groups and can't afford to spend 3-4k on display replacement, so duplicate screens are extremely popular. These screens allow all customers to repair their phones and avoid excessive expenses. Many customers don't want the best display quality and are happy with subpar solutions. That's why duplicate screens sell in large quantities in all the local markets across India.
The biggest benefit of selling a duplicate display is getting more customers to your shop because many customers only focus on the cheapest products. We also get many customers looking for the best deal or cheapest product to fulfill their needs. As we don't deal with duplicates, we politely deny their request, but non-original products sell easily without convincing the customer.
If a shopkeeper sells original screen replacements, he must convince the customer to some extent as the price is higher. However, customers expecting low prices don't think much and easily buy duplicate display replacements. Even if the display quality is horrible, customers don't complain and happily settle for whatever quality they get, and shopkeepers are happy even if the profit margin is limited. When you pay less money, you naturally don't expect much.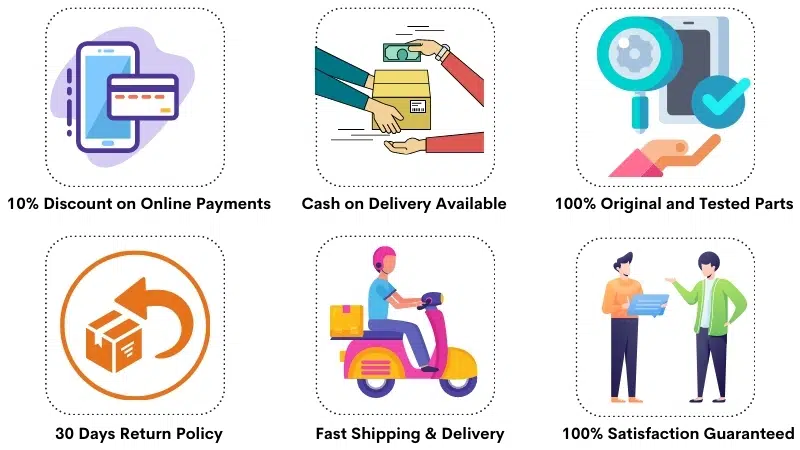 Frequently Asked Questions
Q: How much does replacing a broken Vivo Y33s display in India cost?
The price of a 100% original Vivo Y33s display replacement is around Rs 2800-3000. If you want a budget-friendly solution, you can always purchase a duplicate display from the market and install it on your phone. The price difference between the original and duplicate displays results in an equivalent quality difference, a well-known fact.
Q: What is the quality of a first copy or 99% quality display replacement?
These are duplicate products sold under ambiguous names to lure customers into buying these products. The first copy, or 99% quality name, refers to a product that is not good quality but allows you to use the phone for some time. The display quality is measured via its colors, sharpness, and brightness, and a duplicate display lacks all these. A duplicate display doesn't offer 99% quality but 50% quality of the original.
A first-copy display costs half of the original, and you shouldn't expect it to work like the original. You'll notice issues only when you use the phone for a week and surely understand the difference. You surely can't get branded products for low prices in any segment, and the same goes for mobile phone screen replacements. If you buy cheaper products, many vital features of the original display are missing from them.
Q: Is it true that a duplicate Vivo Y33s display cracks easily?
It shouldn't come as a surprise because that is bound to happen. A duplicate display is crafted using the lowest quality raw material to reduce costs, and anyone who buys such products will need to buy it repeatedly. If you drop the phone, a duplicate display can't take the force that your older original display could easily survive. A duplicate display's touchscreen glass is fragile, and that's why it happens.
Please note that low price and durability never work together. If you buy the lowest-quality display replacement, you can use the phone with reduced quality and never know when the display will stop working. Most companies who make duplicate screens know that it will not last longer than 3-4 months, and then the customer will need another display. The duplicate screens are made for repeated business, not for satisfaction. You won't realize this because you pay money in small installments every 3-4 months, and that's why you are still convinced of a duplicate product.
Q: How can I identify the original Vivo Y33s display myself?
Many customers want to identify the original display themselves without knowing the subject. An average customer would often ask us how to identify the original display like a pro, but that's impossible for a layperson. Customers need to understand that it is not that straightforward, and additional knowledge is certainly required. If you develop your theories based on assumptions, that doesn't sound very smart.
We have seen customers arguing for utterly nonsense reasons only for the sake of their ego, and that is disappointing. Arguing with an ignorant person without knowledge is difficult because the arguments go in the wrong direction. We are sorry to disappoint you if you want to identify the original display yourself; that's practically impossible because of your lack of knowledge. We don't supply suboptimal screen replacements to our customers, and it would be best to trust our expertise for original display replacements.
Q: Can't I replace only the cracked touchscreen glass because the inner display is good?
Replacing only the broken glass is known as a glass replacement. This process depends on a duplicate touchscreen glass to replace the original glass, and you'll not get the same quality as before. It is possible to replace only the broken glass, but the outcome of glass replacement is not equivalent to the original display. Some technicians might lead you to believe that you'll get a 100% brand-new display after replacing the glass, but that's not possible.
Glass replacement is manual; technicians use thin wires to separate the display and the broken touchscreen glass. Afterward, they use chemicals to clean the glue from the display and paste a duplicate glass to form a repaired screen. You get a refurbished display with glass replacement, and repairing a broken display is not equivalent to buying a brand-new original display.
Q: Does this display offer the same quality as the original display?
Yes. We offer OEM products; you will get the same display quality as a brand-new phone. If you are unsure about the OEM products, you should know that all brand-new phones have OEM (Original Equipment Manufacturer) screens that offer paramount quality and are used by all cell phone companies. We also buy our stock from these manufacturers, and that's why the quality is amazing, and customers are 100% satisfied. OEM screens are unavailable in the local markets, so customers who are willing to invest money buy such products from our store.
Vivo Y33s Display Photos
The display combo on this page suits Vivo Y33s, model number Vivo V2109. This display combo can replace a broken display or touchscreen glass. For any questions about the product, please call us at 9587954273.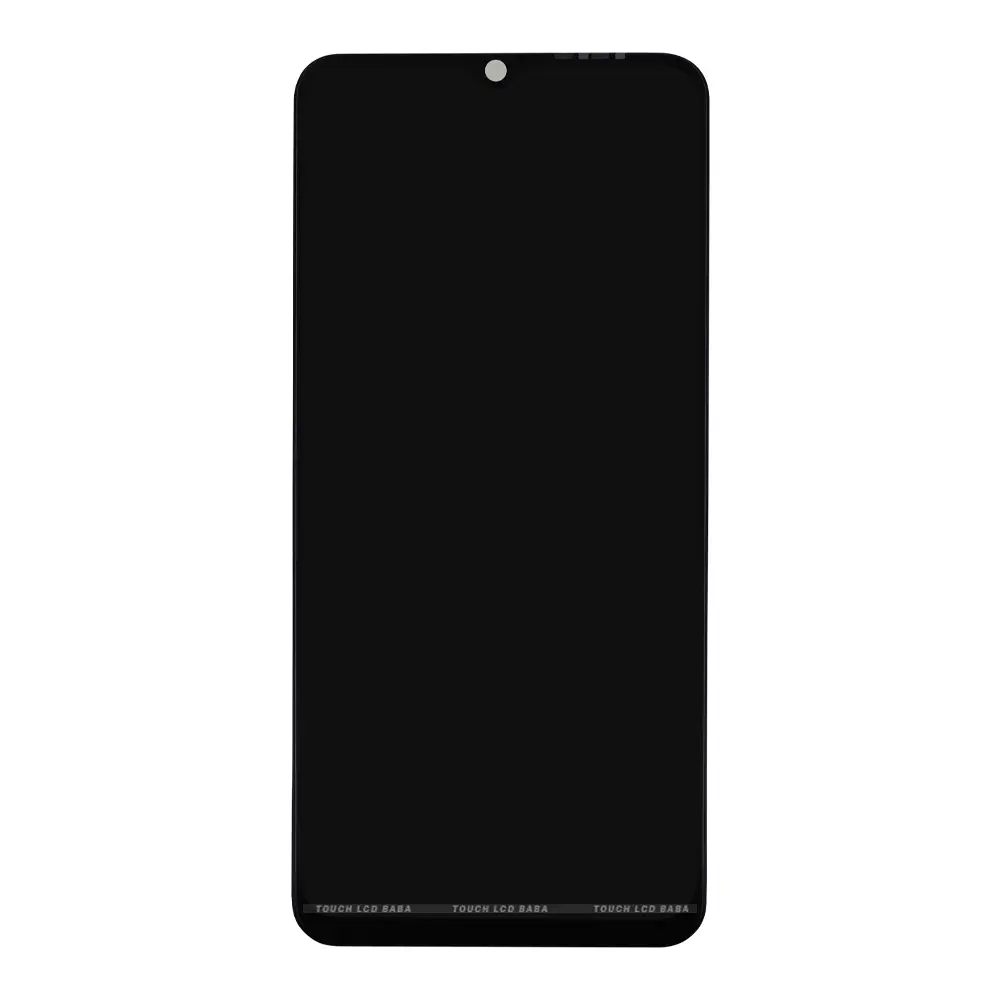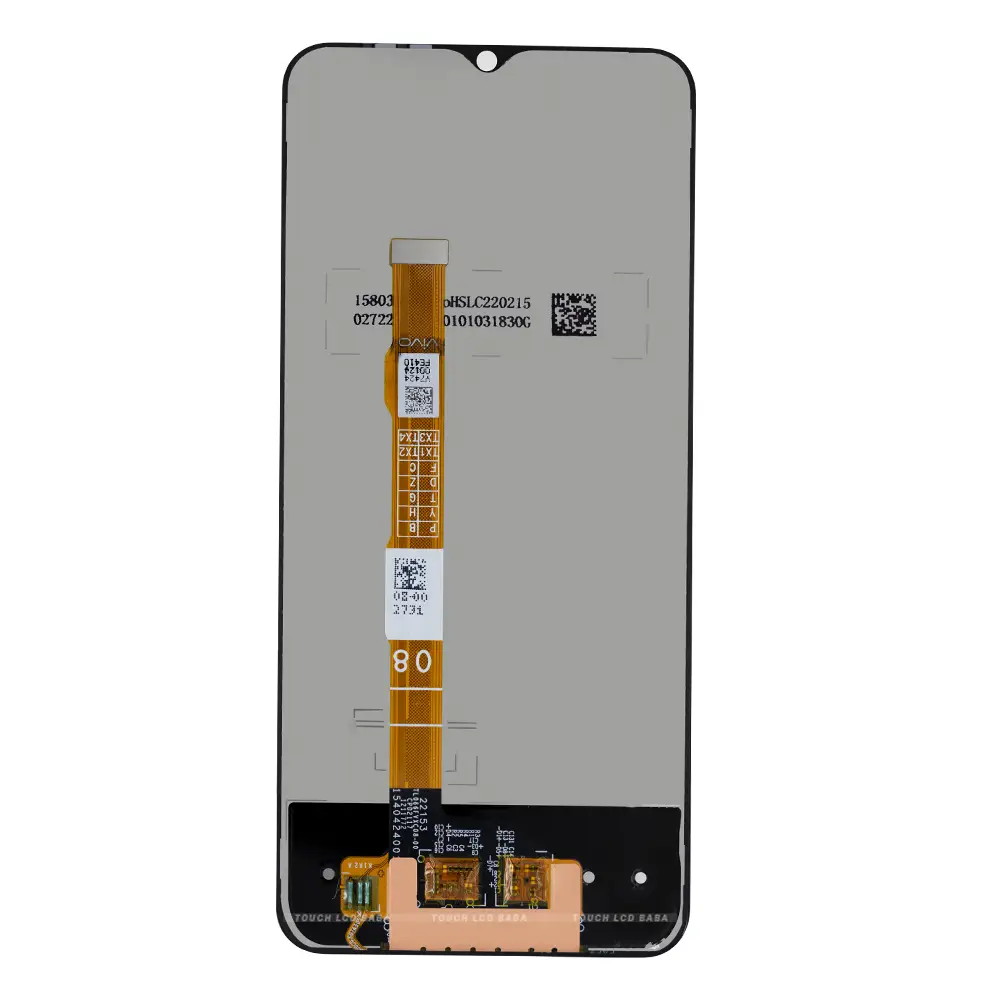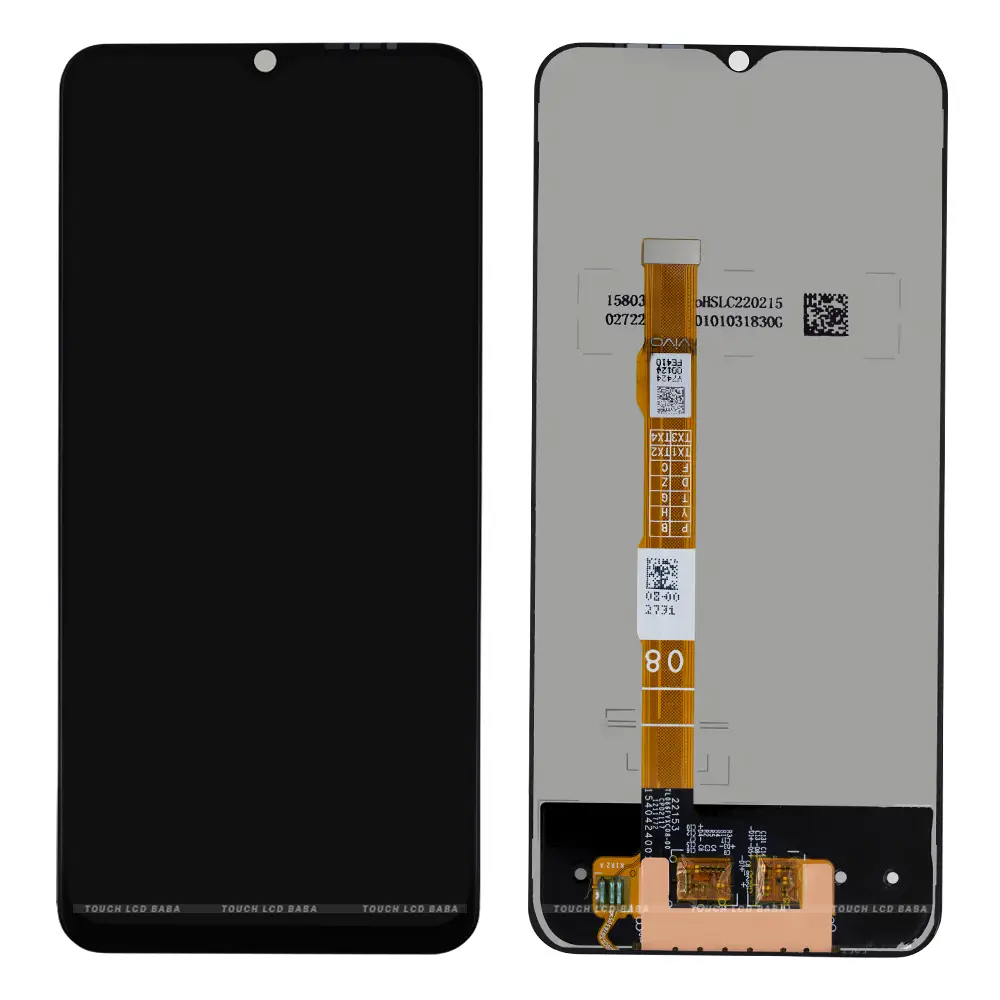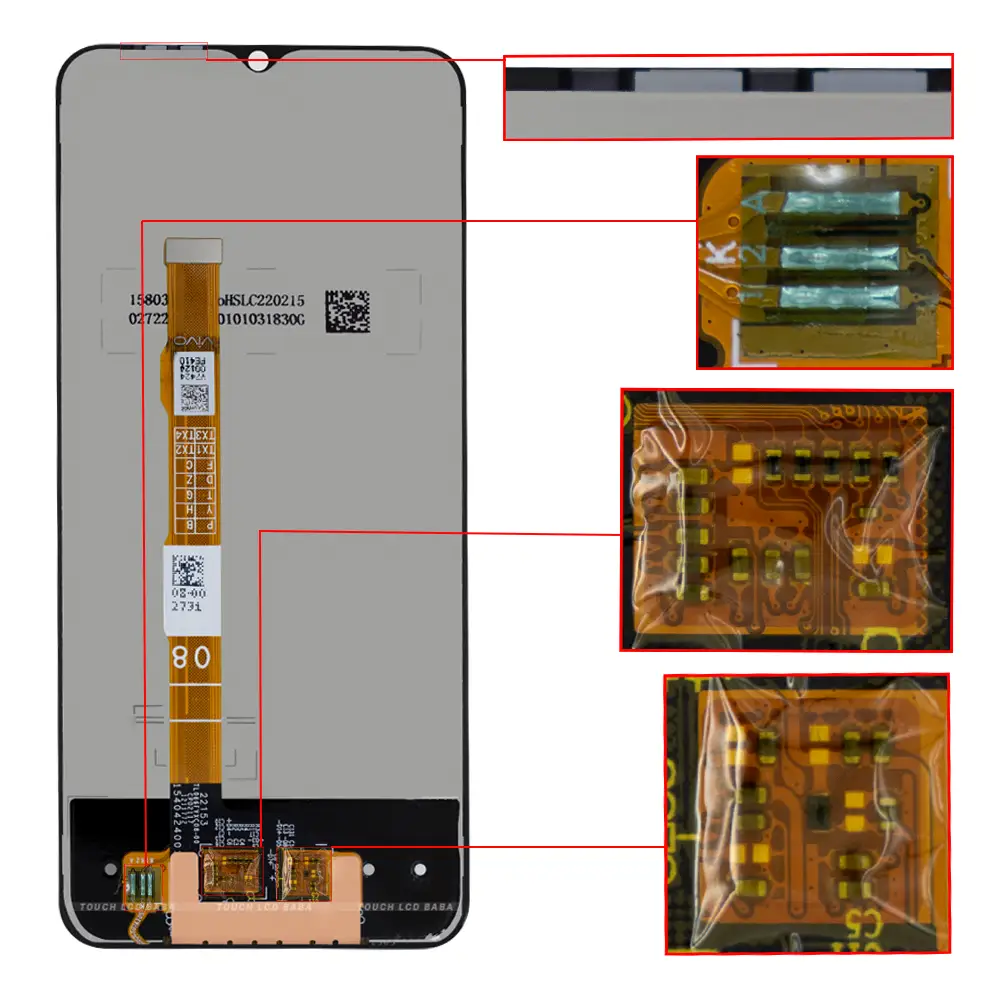 Shipping, Return and Refund Policy
All our products come with 30 days return, refund, and replacement guarantee. To return a product, It should be in the same condition we sent. You can't use or fix the new Vivo Y33s display if you want to return it. For complete details about Shipping, Returns and Warranty, please click here.