Vivo Y66 was one of the many smartphones that Vivo launched in the year 2017, and on this page, we offer a Vivo Y66 display and touch screen combo. We get entirely heartbroken when we accidentally break our smartphone's display because now it is impossible to use the phone. You would be lucky if the phone still works after damage, but sooner or later, you'll need to buy a display replacement for your phone.
Being a human, it is a part of our nature to drop and break things by accident. This is nothing surprising, and it is prevalent for us. We drop smartphones frequently because they are so compact, and a single inadvertent drop can result in a cracked display. You really don't need to worry too much about the broken display because you can easily replace it with a new one, as shown on this page.
What is a complete combo, and why should you get it?
A Complete Combo is when you get a complete package consisting of the display and touch screen glass in a single unit. You should choose combo replacement because after getting a broken display screen, you can attain back its quality in the best way possible through this. All the broken parts are replaced with new ones, and your phone becomes brand new again.
It is astounding when we look at the number of options we have today regarding the market's display products now. The customer can choose from a variety of options. You can easily find thousands and thousands of display products at a low price. Still, it would be best if you were very careful while picking the ideal display product because most of these cheaper displays are direct duplicates of the original display products and are not suitable for your phone.
How will a duplicate Vivo Y66 display compete with an original display's quality?
The duplicate Vivo Y66 screens are intentionally manufactured to serve the customers who want to purchase a screen for a throwaway price. You don't get the original display, but you get a low-quality product that offers around 40% quality of the original display in terms of colors, brightness, and touch screen smoothness.
There is no comparison between an original and a first copy display because even the manufacturers of both screens are different. The original screens come from OEM manufactures who make these screens for the company, while duplicate screens come from third-party manufacturers who specialize in making low-quality products for an affordable price.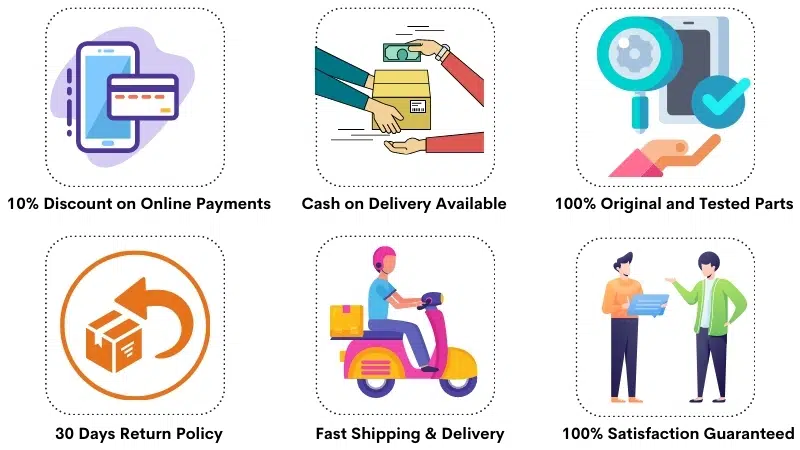 Combo Replacement Vs. Only Glass Replacement. Which one to choose?
The striking confusion that almost every customer has. If you have a Vivo Y66 with a broken display, then you might be in a similar situation as well. Which display replacement procedure is better, the Complete Combo Replacement or the Only Glass Replacement?
Considering the price point, you would surely like the only Glass Replacement better as it is much cheaper than the complete combo replacement. The combo replacement is costlier because it involves the replacement of the display and touch screen glass both. In contrast, only one part (touch screen glass) is replaced when you opt for the only glass replacement.
The risk factor is something you should genuinely take into consideration when making a decision. Only glass replacement is hazardous and has an extremely low success streak. Therefore it is always recommended that you avoid it. It puts the display and the complete functionality of the smartphone at considerable risk.
Longevity is something significant, and it is the ultimate money saver if you think about it. A cheap alternative that asks for regular replacements would eventually become more expensive than a costlier alternative that offers you longevity. The same goes for the only glass replacement. It is a cheaper alternative that demands constant reparations in the future and will eventually make it more expensive for you if you see the cost adding up. Whereas Combo Replacement might be costlier for the moment, but at least you would not have to spend any amount on it in a long time. The combo replacement is always a winner, and that's why all the official service centers replace the complete combo and never suggest glass replacements.
Vivo Y66 Display Specifications
| | |
| --- | --- |
| | This display is 100% original, tested and suitable for Vivo Y66 (model number Vivo 1609). |
| | The Vivo Y66 display size is 5.5″, the display type is IPS LCD and the resolution is 1280×720. |
| | It is a complete combo of display and touch screen digitizer glass combined into one. |
| | You can use this combo to replace a broken display or touch screen glass. |
| | We buy our stock from OEM manufacturers to ensure 100% original display quality. |
| | The new display offers 100% the same colors, quality and brightness. |
| | We test each Vivo Y66 display on the actual motherboard for 100% flawless working. |
| | We back our products with a 30 days return, refund and replacement guarantee. |
| | It is very easy to test the display before doing final installation. |
| | The display is readily available in stock and shipping time is very fast. |
| | You can order the product using Cash on Delivery or Online Payments (10% discount). |
Common Customer Questions
Q: How much does it cost to replace a broken Vivo Y66 display in India?
The price of a 100% original Vivo Y66 display replacement is around Rs 1800-2000. If you buy a first copy screen replacement, then the combo costs about Rs 1000-1200 in India. The installation charges are extra and not clubbed with the display's price.
Q: Why does the duplicate display replacement cost less?
The reason why duplicates cost less is all dependent on their build quality and the output quality they offer. Any product made of a high-quality material would eventually cost more only. A product made of poor-quality material would cost relatively less. For the same reason, duplicate displays also cost less. The material used to make them is of inferior quality, and thus they are available at a low price but break very easily.
Q: Do I need to fit the display permanently to test it?
You should never install/paste a display permanently on your phone before testing it. You can try the product without sticking it to your phone and that is how all the technicians test the screens before final installation. If you glue the product to your smartphone, it will be considered used, and if you face any issues with the display product, you would not be able to return/replace it.
When you get the display, simply connect it with your phone's motherboard in an open condition and turn on the phone. The new display will show graphics and you can also test the touch screen completely. You should test the new display for at least 10 minutes, lock and unlock the phone several times and if everything works smoothly, then you can go for the final installation.
Q: Do you test the new Vivo Y66 display before shipment?
Yes! 100%. It will be a shame if we send our customers a product that was untested and unchecked. If we don't test the display, some of our customers will surely face issues because untested screens are a big problem. For this reason, our team tests each Vivo Y66 combo before shipment. They use different sorts of techniques (including the motherboard and the tester) to cover all the aspects of the display.
Q: Should I try to do the self-replacement at home?
We can recommend self-replacement only if you are a technician. It will be a massive mistake if you attempt to display replacement without proper knowledge, skill, or experience. You will put your entire display and your smartphone at risk by doing so, and you can damage them entirely. If you are a technician who has the experience, then sure, go ahead with it, but otherwise, you should avoid the replacement at home.
The display replacement process is not easy, and the display parts are quite complicated in terms of mechanism. A small mistake might have adverse consequences. A technician would barely charge you 150-200 rupees for replacing the display and it might be even lesser depending upon the place you are located.
Q: I play games on my phone. Should I purchase the first copy?
You should never purchase a first copy whatsoever. Your situation tells us that you are a gamer but let us tell you that gaming is not only dependent upon the smartphone's RAM or processor but the display and touch screen glass play a big part in enhancing the gaming experience for a user.  After installing a duplicate screen, your display quality is going to drop 40%. With that, you will also face several display issues regarding the screen's brightness, contrast, and improper pixel distribution. You might also observe lags with the touch screen functionality, which would make gaming very difficult.
Vivo Y66 Display Photos
These photos show the actual display and touch screen combo of Vivo Y66, which you'll get. This is a combined display and touch screen unit for Vivo Y66. See the two flex cables, one is for display, and another is for touch screen.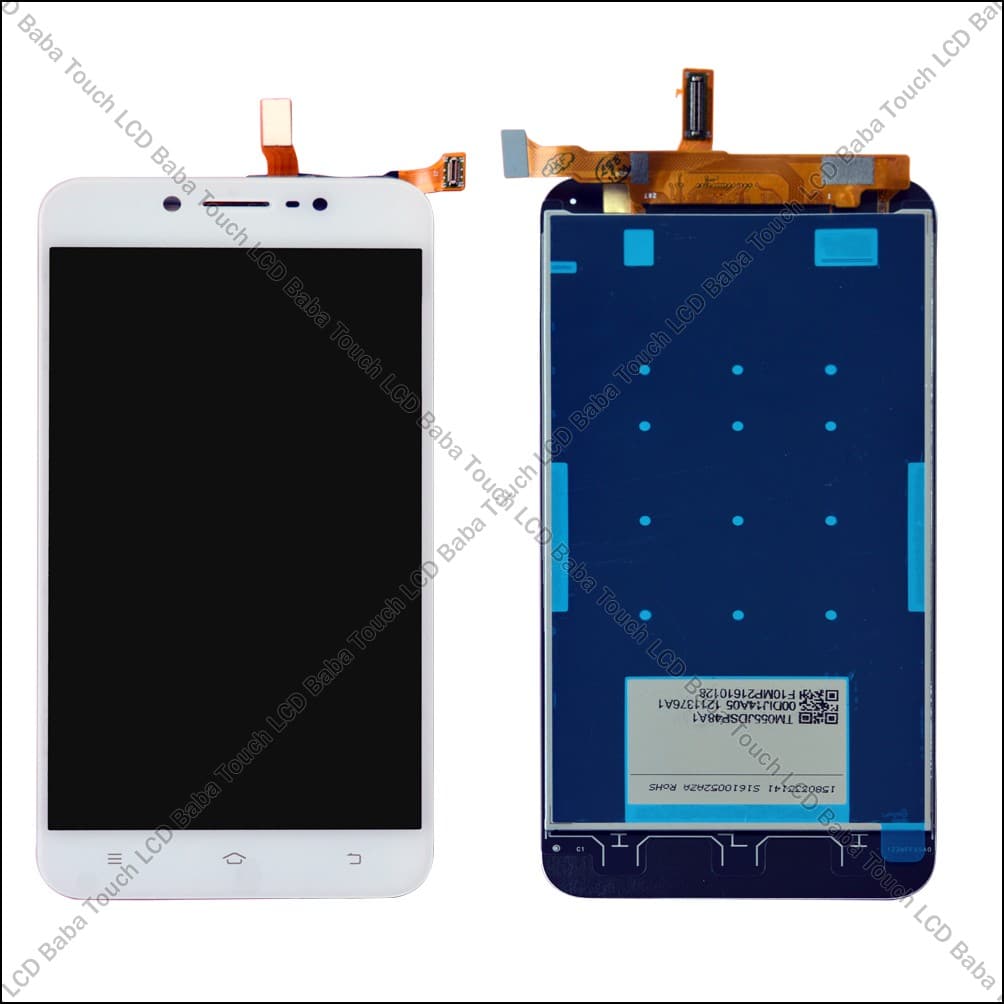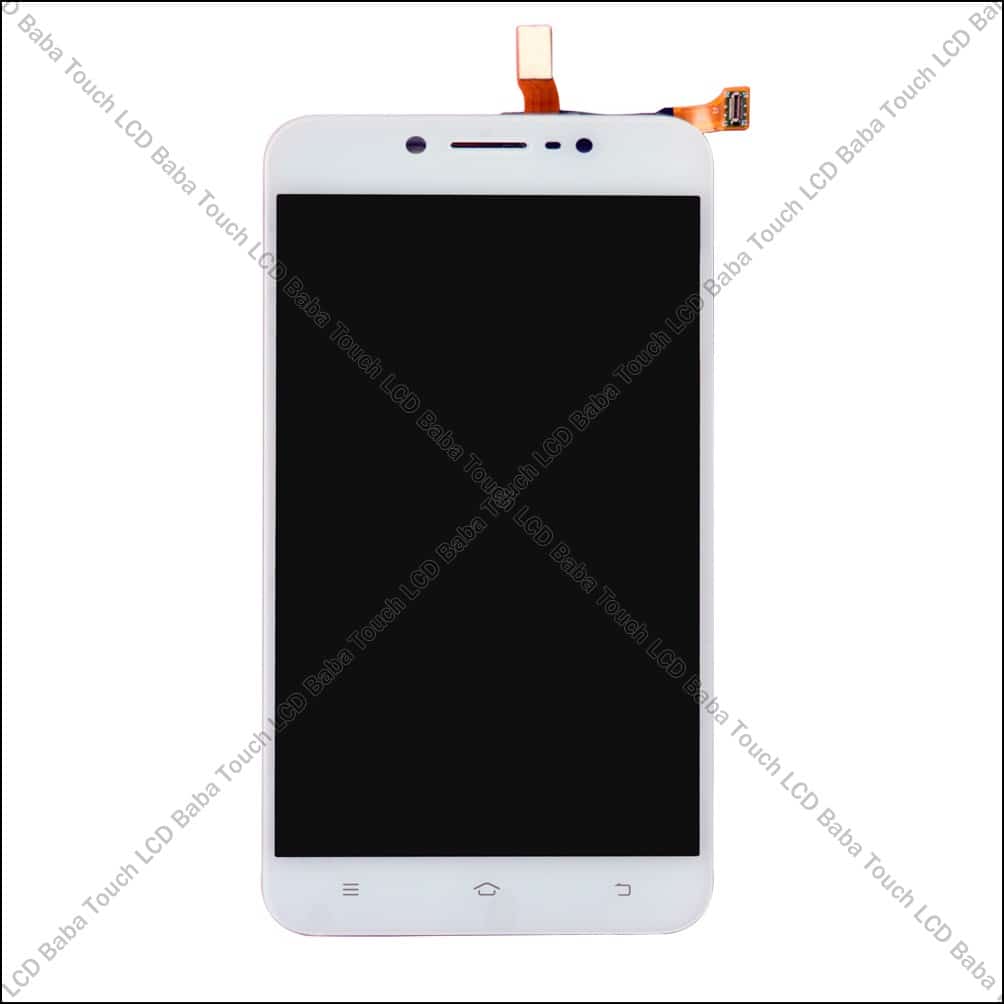 .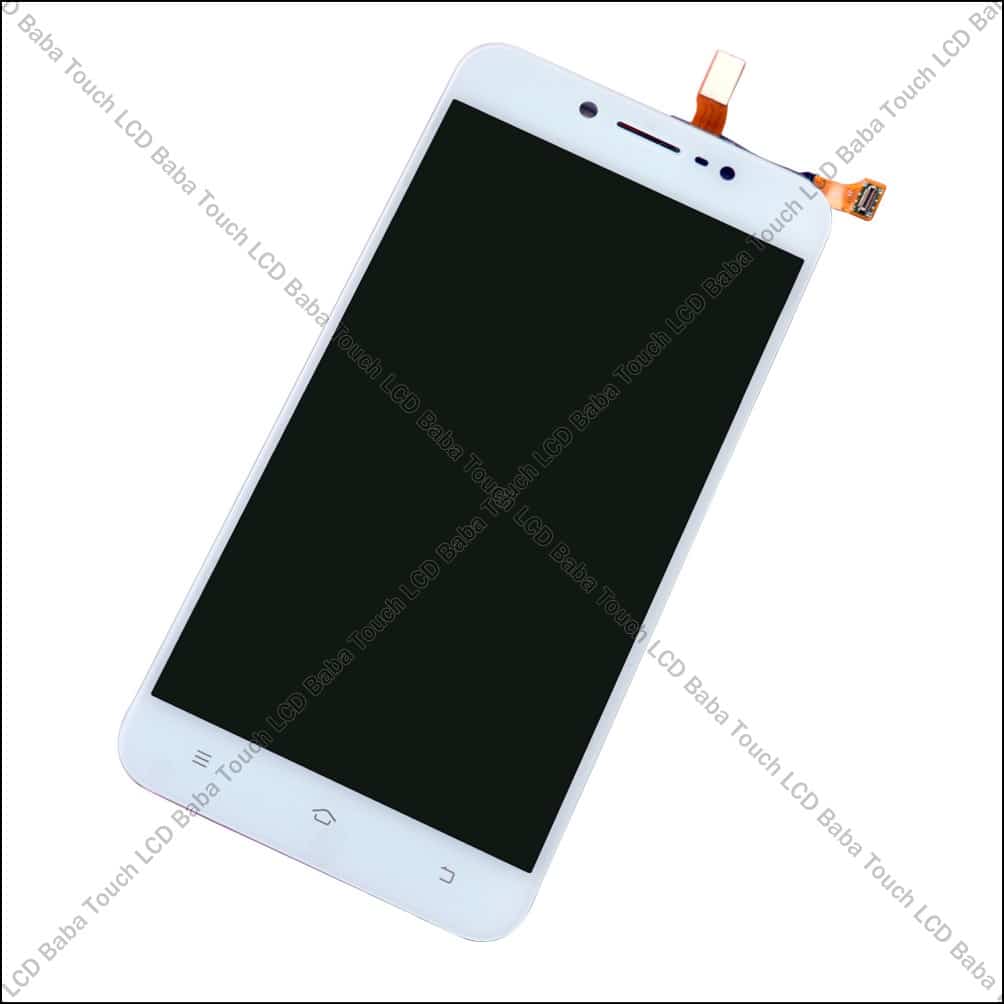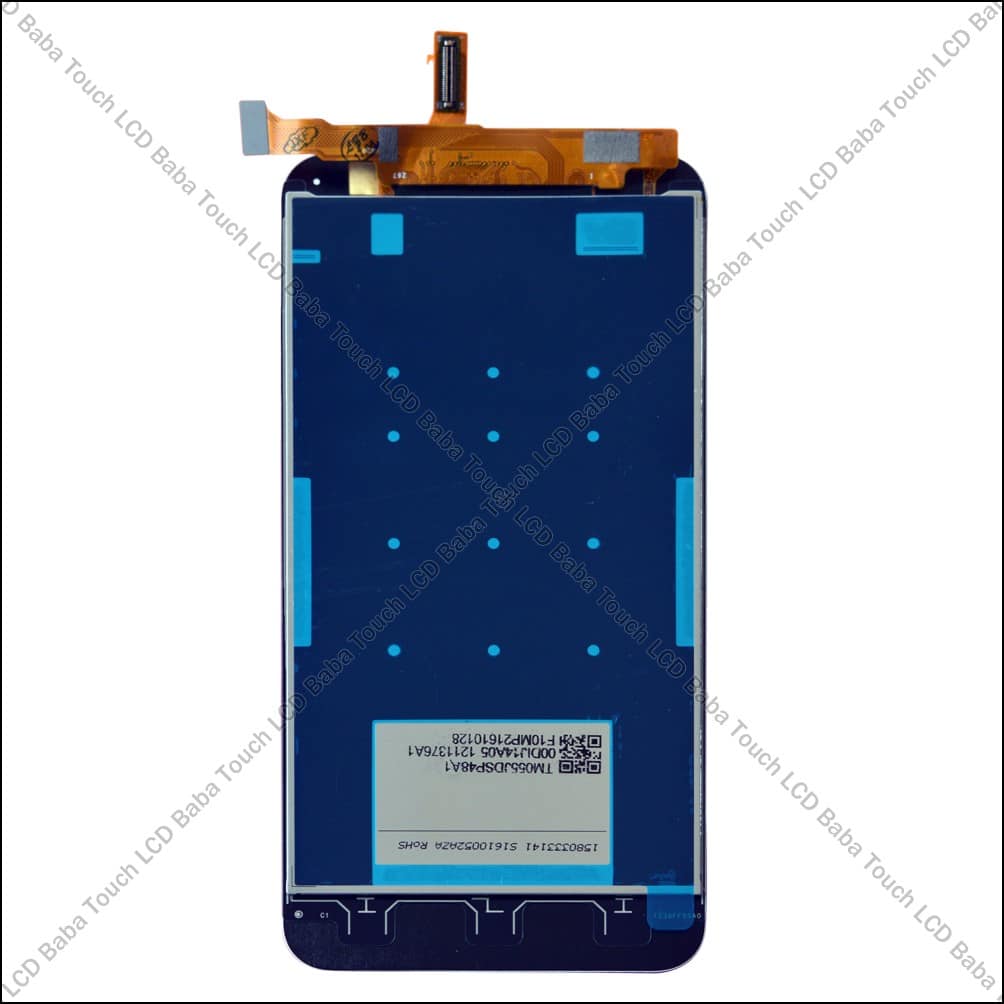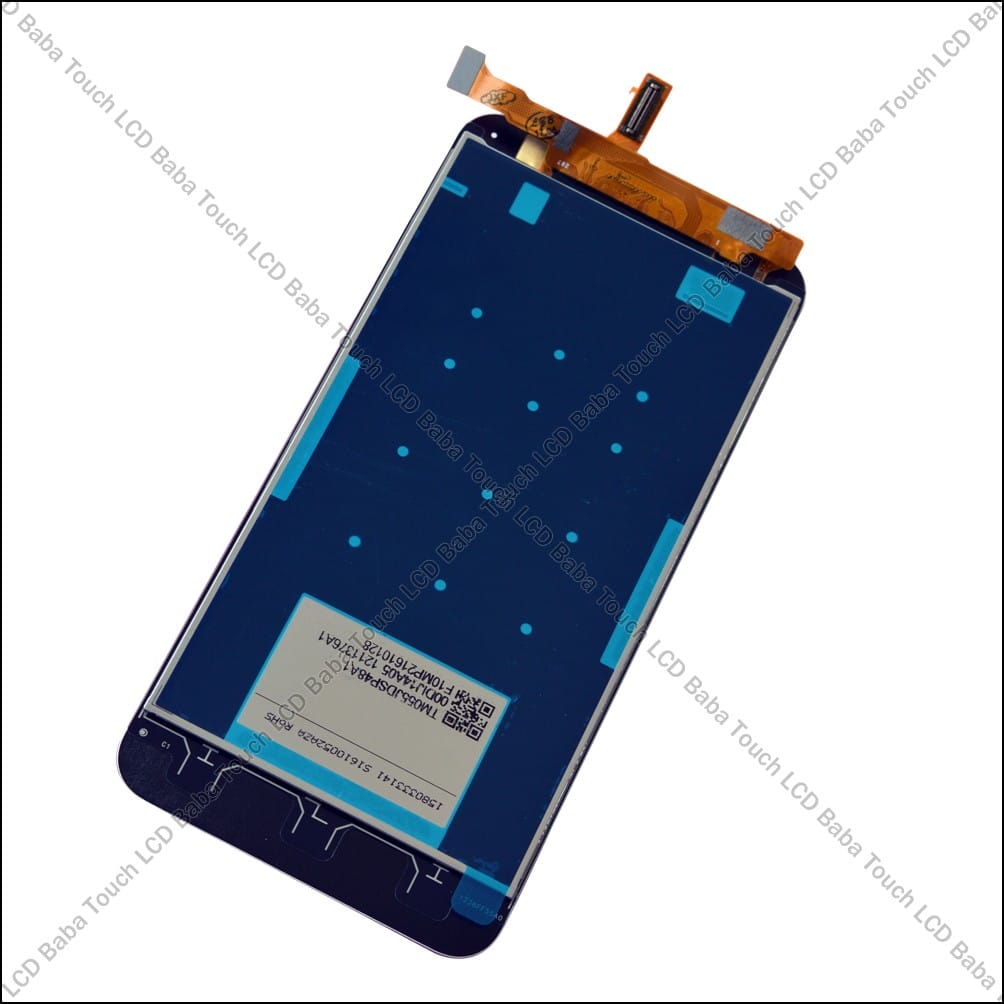 Shipping, Return and Refund Policy
All the products supplied by us come with 30 days return, refund, and replacement guarantee. To return a product, It should be in the same condition as we sent. You can't use or fix the display if you want to return it. For complete details about Shipping, Returns and Warranty, please click here.