A broken Vivo Y73 display needs urgent replacement, and that's what we offer on this page. Customers dealing with a broken Vivo Y73 display can purchase a 100% original and brand new display from this page and resolve the broken display issues. To know more about the product and how display replacement works, please read the complete information on this page.
Please note that most customers don't know about the quality they are about to purchase. Most customers rush to the local market to buy a Vivo Y73 display replacement, but only duplicate displays are available there. If you are happy with local/copy products, the local market is the best option for you, but we would be more than happy to serve you if you want a 100% original Vivo Y73 display.
Vivo Y73 Display Specifications
| | |
| --- | --- |
| | This display is 100% original, tested and suitable for Vivo Y73, model number Vivo V2059. |
| | The Vivo Y73 display size is 6.44″, the display type is Full HD+ AMOLED and the resolution is 2400 x 1080 Pixels. |
| | It is a complete unit of display and touch screen digitizer glass merged into one. |
| | All the problems related to display and touch screen glass can be resolved with this combo. |
| | The new display combo also supports the under display fingerprint scanner. |
| | Our QC team tests each display for 100% immaculate working before dispatch. |
| | You can also test the new Vivo Y73 display before installing it on your phone. |
| | The new display fits very well without any issues whatsoever. |
| | We securely pack your products in hard plastic boxes for maximum safety. |
| | Our delivery service is available all over India and we also provide tracking details. |
| | You can order the product using Cash on Delivery or Online Payments (10% additional discount). |
What is the meaning of the Vivo Y73 display combo?
A display combo is a unit of display and touch screen digitizer glass. Such spare units are kept in stock for future use to replace the broken display or touch screen glass when necessary. All the mobile phone technicians and service centers use these display combos to replace a broken display or touch screen glass. All we know, replacing the broken part is possible only with a new one, and that's how the display replacement works everywhere.
The price of a Vivo Y73 display combo depends on its quality, and all combos are not equal. You should be aware that all mobile phone screens are not manufactured in a single factory. Many manufacturers make screens, and most of them make duplicate screen replacements to sell them for low prices in the local market. The duplicate (or first copy) screen replacements are manufactured using inferior raw material. In contrast, all original screens come from reputed factories that manufacture and supply initial screens to the Vivo, and that's why their quality is mesmerizing.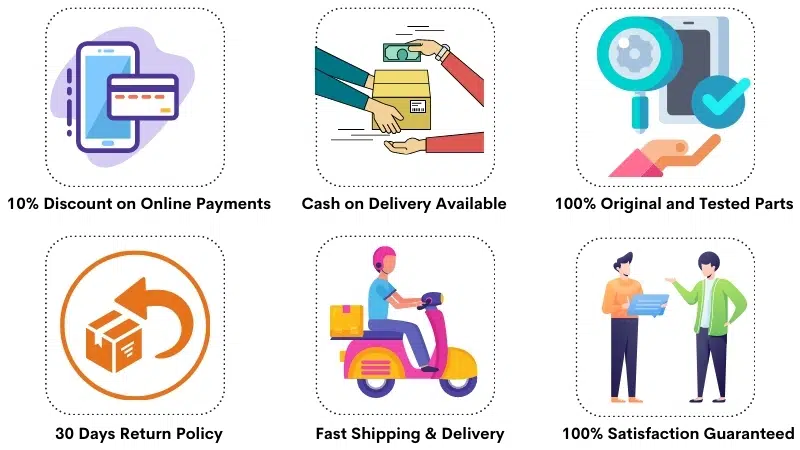 Frequently Asked Questions
Q: How much does it cost to replace a broken Vivo Y73 display in India?
The price of a 100% original Vivo Y73 display replacement (model number Vivo V2059) is around Rs 6000-6500. You can buy a duplicate low-quality display for around Rs 2300-2500, but it will offer nearly 40-50% quality of the original display. A duplicate display doesn't support the in-display fingerprint scanning, so you can't use that feature anymore.
Q: Is this an AMOLED display and support fingerprint reader?
Yes. The Vivo Y73 display on this page is 100% original AMOLED and supports in-display fingerprint scanning functionality. You can also use former fingerprints without any issues. All users of this phone know that fingerprint unlocking is very convenient, and no one would like to give up on this feature by using a duplicate display.
Q: Is it safe to purchase the Vivo Y73 display online?
It is 100% safe to purchase a display replacement online if you get complete assurance about the product. It is also essential to ensure that the seller is easily contactable and offers a return policy in case of any anomaly.
In our opinion, online buying is completely safe, but some shady sellers have made everything look bad. We know that customers are suspicious about purchasing online because they have heard many horror stories from their friends. However, if you dig into such stories, most cases directly result from customers' greed for purchasing a product for an unrealistically low price. If you buy a product from a reliable source, you can always enjoy a hassle-free experience.
Q: What should I do if only the front glass breaks?
A mobile phone display unit has two different components, the display, and the touch screen glass. When the company makes a new mobile phone, they combine the display and touch screen digitizer glass in a single unit. When you drop the phone and end up with a damaged touch screen glass (when the inner display is still functional), you might feel that you don't need to replace the complete display unit but only the broken touch screen glass.
Many customers raise this question and want to know if they should replace only the glass or the complete combo. We want to tell you that it is possible to replace only the glass and you can easily find many technicians in the market doing the same. However, replacing only the glass means repairing your broken display somehow rather than replacing it completely. The glass replacement uses duplicate spare parts, and hence the outcome is inferior. You can read about the consequences of glass replacement in the next answer.
Q: What are the setbacks of replacing only the glass?
Mobile phone technicians advertise glass replacement as a money-saving solution, but it comes with many disadvantages that you might not know before you embrace this solution. These issues often arise when you replace only the glass:
The display can also break during glass replacement, and no one guarantees success.
The brightness tint and color reproduction of the display will degrade.
A duplicate glass takes the place of the original broken glass and breaks again easily.
You'll often see dust, white spots, dead pixels, and other permanent anomalies inside the display.
A glass changed display looks very cheap, and you can't enjoy the same display quality as before.
Even the official service center denies the glass replacement because of obvious quality issues. Many customers go for only glass replacement, but such customers are 100% aware of the glass replacement compromises.
Q: Why do different websites offer a Vivo Y73 display for a different price?
If different prices on different websites left you perplexed, let's straighten this for you. The prices are different because the offered product's quality is different. Surely, the display provided for a low price will work in the Vivo Y73 phone, but their quality differs. These different quality screens are :
AMOLED display (100% original but costly, and that's what we sell).
Incell Quality (duplicate display and offers 50% of the original quality).
TFT Quality (duplicate display and offers 40% of the original quality ).
So, most websites sell duplicate screens, and that's why their price is much lower. If we offer a screen for Rs 6000, you can find an alternative display for Rs 3000, and that's perfectly normal. You must know that the cheaper display isn't original and will not support many features of the original display.
Q: Where can I purchase only the glass without the display?
If you want to purchase a duplicate glass to replace the broken glass, you can easily find such products locally. Many websites also sell such duplicate products because many customers demand these. At Touch LCD Baba, we don't sell products that are well known for creating issues.
Q: What is a first copy Vivo Y73 display?
A first copy display is a lower grade version of the original display that offers only 40-50% onscreen quality. You should also know that a first-copy display never offers 99% quality as advertised in the local markets. So better don't fall for this trap and purchase a duplicate product only if you want to and keep your expectations low. Many customers expect to get original quality output by using duplicate products, and that's never possible.
Q: How to differentiate between an original and a copy display?
We don't want to take you into the technicalities of display manufacturing because you won't understand that. You don't know how to identify the original display as a layperson because that's not that easy. You'll find many different-looking screens for Vivo Y73, which will confuse you. We are way more experienced, and just by looking at the display, we can tell about its quality, but you can't.
Therefore, the simplest way to ensure the quality would be to test the display on the motherboard. It means that you must always test a display before installing it and check its brightness, color reproduction, and other aspects. Only the original display will offer 100% the same quality as before. Your eyes have the power to judge the quality, and as a duplicate display offers only 50% quality of the original, you can quickly identify it.
Vivo Y73 Display Photos
Please refer to the actual product photos below to visualize the Vivo Y73 display. The display you see below is 100% original AMOLED display, the same as comes assembled with a brand new phone and supports the under-display fingerprint scanner.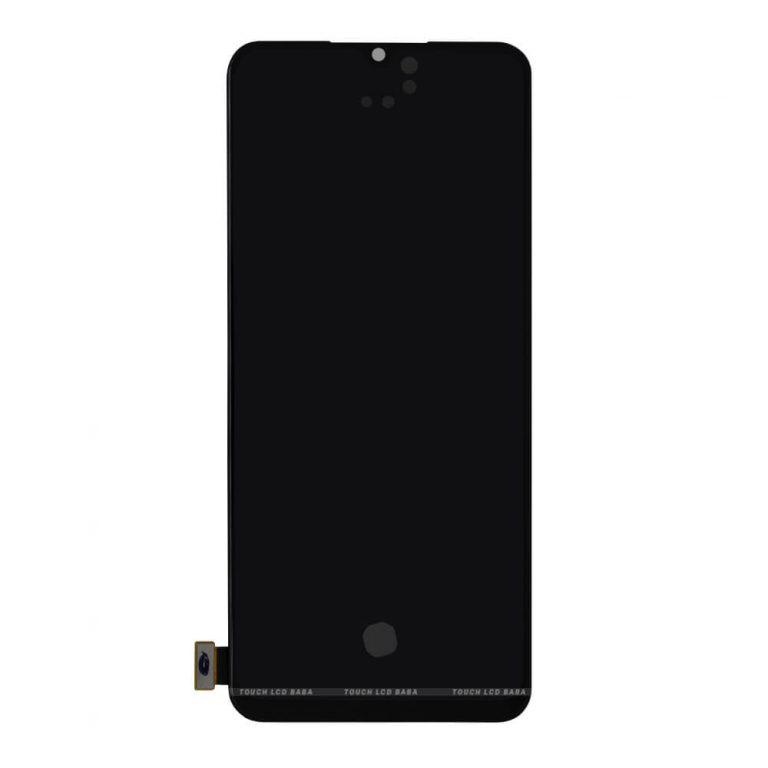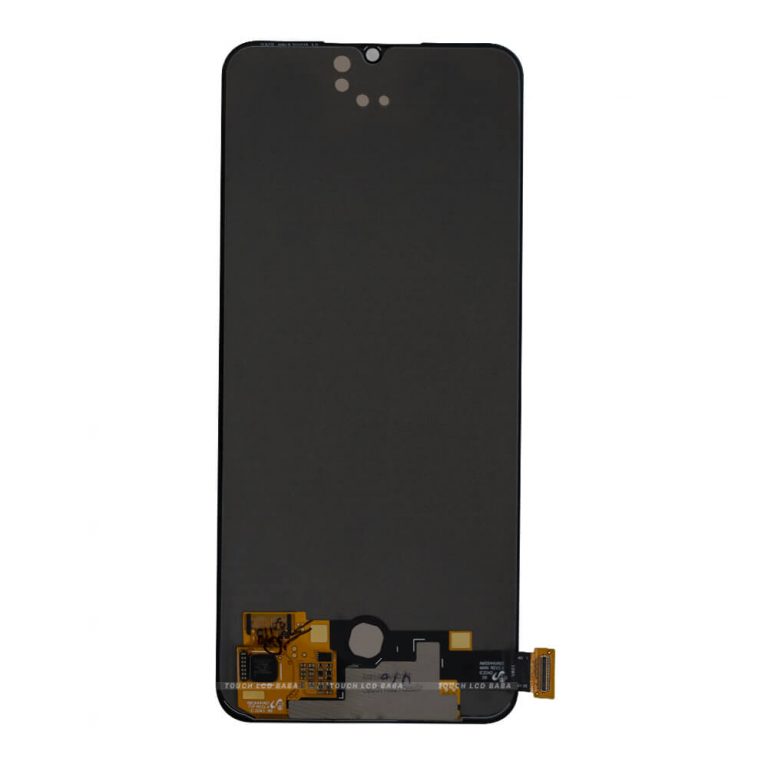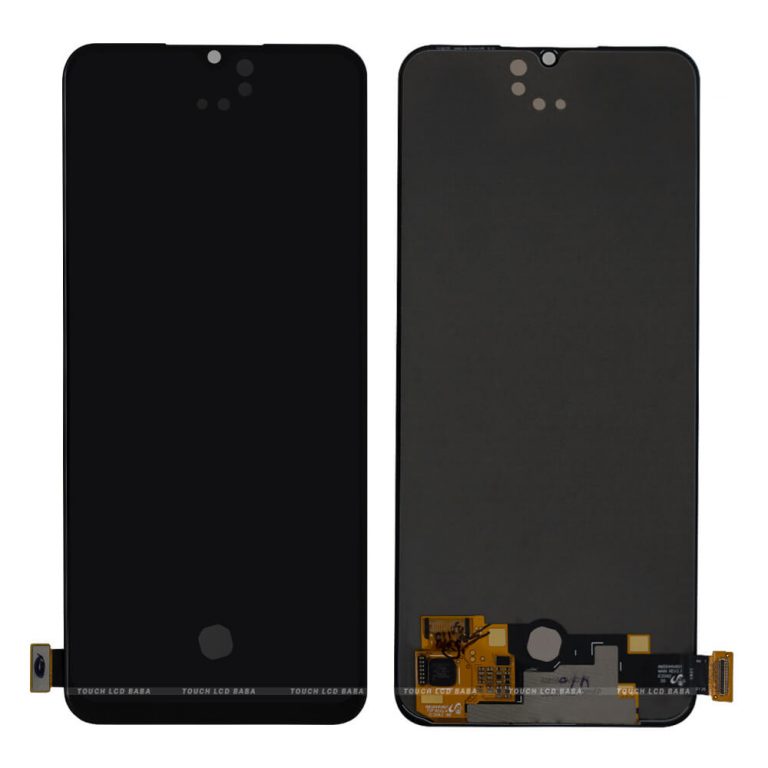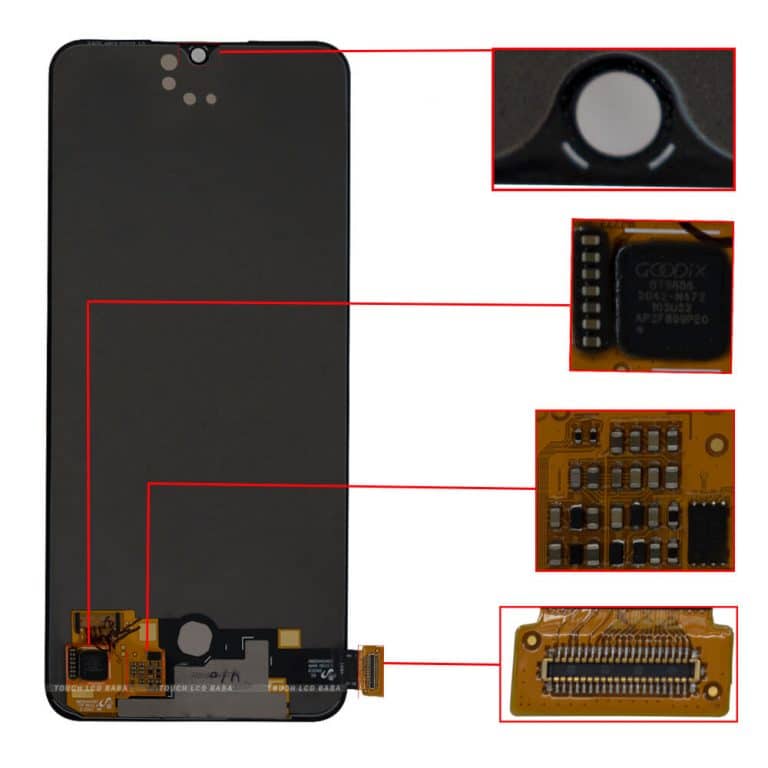 Shipping, Return and Refund Policy
All the products supplied by us come with 30 days return, refund, and replacement guarantee. To return a product, It should be in the same condition as we sent. You can't use or fix the new Vivo Y73 display if you want to return it. For complete details about Shipping, Returns and Warranty, please click here.