It is quite possible that after damaging the display accidentally, you are searching for Redmi Note 5 Pro display with a frame. If so, then we want to welcome you to Touch LCD Baba, where you can find a 100% original display for your phone without spending a fortune. The display we offer here comes with the complete outer frame (front side body) as well.
What is the outer frame of the display?
If you are wondering what the outer frame is, then we want to clarify this for you. The outer casing is the front side panel, which holds the display. People also call it Bezel, front side cabinet, frame, outer ring, and front side body. The whole purpose of the frame is to hold the display firmly. If the outer frame is damaged, curved, or bent, you can't fix a new combo in such a frame. The frame is the foundation of the display, and without a solid foundation, the screen will get damaged repeatedly.
If you forcefully fit a new display in a damaged frame, the new display's life span will be very short-lived. If proper support is not available underneath the new display, It will not survive even against very subtle pressure. Many customers believe that the outer frame is not necessary, and for the sake of saving little money, they buy a display without the frame. For your information, even in the official service center, the display is always replaced with the complete outer frame regardless of the frame's condition.
It means that if you visit the Mi service center, they will always replace a display with the outer frame because of its durability against pressure and sudden drops. Indeed, You don't need the display with the outer frame in all the cases. Still, considering the negligible price difference between a frame and without a frame display, It is always worth purchasing the screen with a frame.
It is important to fit the Anti-Dust Mesh Properly.
You can save yourself from any unforeseen issues that you may face with a display without the frame. If you get a display with the frame, the display and touch screen are pre-fitted for you. You don't even need to lift your hand to paste the display into the frame as everything comes readymade. It is the most significant advantage of buying the display with the outer frame. If you have the necessary skills in mobile repairing, you can quickly fix the display on your phone without seeking help from a mechanic.
If you get a display replaced in the local market, the mechanics forget to place the anti-dust mesh while fitting, and very soon, the ear speaker gets clogged with the dust in a short while. When this happens, you can't hear the voice when you are talking over a phone call. The combo we supply also comes with anti-dust mesh pre-fitted, so It is another advantage for you. If you love the quality and don't want to compromise, this combo is suitable. If you believe that you can't replace the display at home, visit a mobile repairing shop and let them do the installation for you. They will charge a small amount from you, like Rs 200-300. Always make sure to stay nearby the mechanic to see everything clearly to ramp up your knowledge.
See The Actual Product Testing Video
Most people worry about what will happen if they receive a non-working or defective display. Considering this doubt, we want to give you a substantial reason to buy From Touch LCD Baba. This video shows how we test each display manually before dispatch.
You can see in the video that we buy a brand new handset just for quality testing. In this video, we open a brand new handset and test the display thoroughly. The same testing procedure applies to each display we ship out to our customers. So it guarantees that if a display is working on our handset, It will work on yours as well. Watch the video!
Redmi Note 5 Pro Display Specifications
| | |
| --- | --- |
| | 100% Brand New and Never Before Used Combo of Redmi Note 5 Pro With Outer Frame. |
| | The Redmi Note 5 Pro's display size is 5.99″, the display type is IPS LCD and the resolution is 2160 x 1080 Pixels @ 403 PPI. |
| | You can use this Redmi Note 5 Pro combo to replace a broken display or touch screen glass. |
| | This combo is 100% pure original, tested, and comes with a money-back guarantee. |
| | The main touch screen glass comes with Corning® Gorilla® Glass 3 protection. |
| | Our QC team tests each Redmi Note 5 folder for perfect working before dispatch. |
| | We also offer 30 days replacement warranty on all our products. |
| | The stock is readily available and shipping time is very fast. |
| | You can order the product using Cash on Delivery or Online Payments (10% discount). |
Frequently Asked Questions
Q: How much does it cost to replace the Redmi Note 5 Pro display with a frame in India?
The cost of a 100% original Redmi Note 5 Pro display with a frame is around Rs 3200-3500. If you purchase a first copy (duplicate) display, It costs about Rs 1100-1300. It is only the cost of parts, and you also need to pay the installation charges of around Rs 200-300 to a mechanic.
Please note that the first copy display never offers the same quality as you expect. You can always get a local screen from the market at a much lower price, but it would not perform like the original display. If you want to retain 100% quality of your phone, then the original display is preferred.
Q: What is the meaning of the first copy display? Is it good to buy?
The simple meaning of a first copy display is a duplicate display. In local markets, mechanics call a duplicate display by using fancy names like first copy or OG or 99% quality to fool the customers. If you go to a shop, and straightly the mechanic says that It is a pure duplicate display, you will undoubtedly get offended and move to other shops.
A first copy is never a good option to buy unless you are intentionally looking for low-cost solutions or don't want to spend money in any way. If you want to get an original display, local markets are never a good option. Everyone is competing in the prices, and no one offers the quality. You can even ask local shopkeepers about OEM display, and they don't even have an idea of what's going on.
Q: I replaced the display from the local market, and the quality is bad. Why?
It seems like you made the wrong choice, which is what an average customer does all the time. The first reaction of a customer is to contact the service center, and If the price is hefty there, he tries to find alternative methods to repair the phone. In this journey, the first step is trying various options and costs in the local market, and It is the biggest trap. You will find hundreds of mechanics and shops selling parts, but all of them are pure copies, and If you love the quality, you will always get disappointed.
The focus of local vendors is selling for low prices as customers are easily biased towards low rates. Most customers have no idea about who manufacturers original displays and how all this works. For your information, if you want the same 100% original quality, then you must buy the product which comes from the same OEM (Original Equipment Manufacturer). If you buy a product manufactured by an OEM manufacturer, It will provide you with 100% of the same quality and experience.
That is where Touch LCD Baba comes in handy. We find the OEM manufacturer, source the goods, test them, and then supply them to the end customer. The prices are on the higher side, but the quality is 100% pure original without any compromise. The price is nearly half of what you pay in the service center, so you are in a win-win situation.
Q: Does your display support multitouch as I play games on my phone?
Yes, It is the same OEM display as it comes with a brand new phone and supports everything supported by your original display. The touch screen works very precisely without any lags and works very smoothly. If you want, you can download an app from the Play Store to pass the multitouch test.
Q: Does your Redmi Note 5 Pro display come with Gorilla Glass Protection?
Yes, It does. The main touch screen glass features damage and scratch-resistant Corning® Gorilla® Glass 3 and comes with an Oleophobic coating as well. This coating provides a certain amount of fingerprint resistance to your phone's glass. You can clean the touch screen very easily with a soft cloth, and It will make your screen look completely brand new.
Q: How can I change the only glass without replacing the display?
It is another sub-standard solution that local technicians always recommend. The simple meaning of only glass replacement is repairing your existing display anyhow, and you are not buying anything new with your money. The local technicians use a duplicate touch screen glass which costs Rs 50 in the wholesale market. It is plain cheap quality glass without having any gorilla glass protection layer. This glass is as durable as tempered glass, and you can't expect durability from such a replacement.
If you don't want to replace the glass repeatedly, you should get the original combo with a frame and live with complete peace of mind. If you replace a broken glass multiple times, that's much more money wasted on cheap solutions that never work properly.
Q: Where can I get a 100% original display of the Redmi Note 5 Pro?
We offer a 100% original display with the frame, and It is the best screen replacement you can ever buy. If you visit local mobile markets, It is tough to find 100% original displays because customers want cheap, mechanics wish to cheap, and shopkeepers also buy from wholesalers who sell cheap. We have tried to find the cause of this problem, and the main issue is the customer's mindset. Most customers want to repair their phone for the lowest possible price, and that is possible only If mechanics use the first copy (duplicate) spares.
Mechanics say that when customers want cheap, and If they don't repair it with the first copy, someone else will, and they will lose their business. That's why this business is fully focused on cheap goods. We also do local business, and indeed 80% of customers are looking for cheap, not quality.
Q: What is the reality of original parts, and Is it possible to source them?
Yes, original parts are available, but the prices are much higher. In such a market where everyone is just hunting for the so-called "best price," It is tough to compete by offering high prices.
In China (Yes! Original or first copy, everything is manufactured there only), the OEM (Original Equipment Manufacturer) parts are available, but their price is twice the first copy. That is the main reason why all importers buy first copy goods and supply them to the wholesalers. It is a complete chain, and 99% of merchants deal in first-copy parts without any quality control.
When the complete channel deals in first copy parts, how come a mechanic will have the original? Because most mechanics purchase from local vendors only. We source these parts from OEM vendors, and that's why our prices are so high, but If you buy for once, you will be a customer for a lifetime.
Redmi Note 5 Pro Display Photos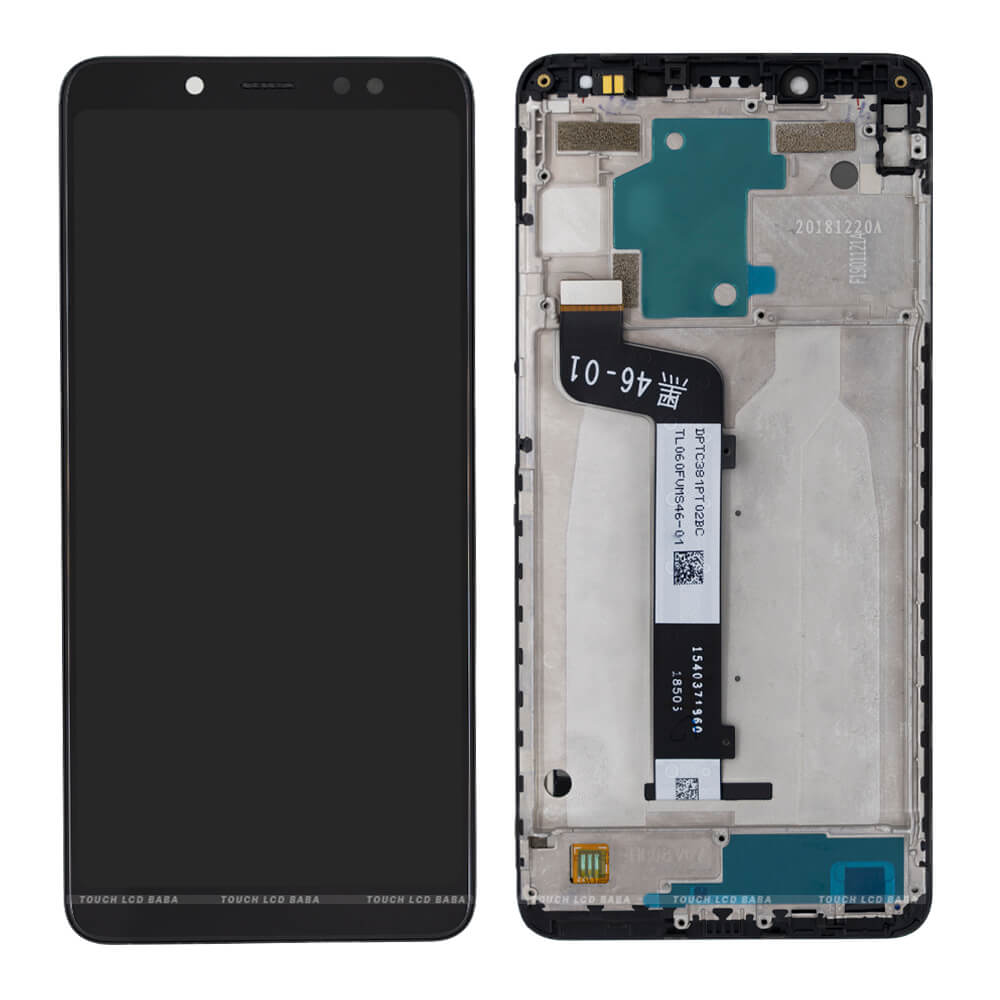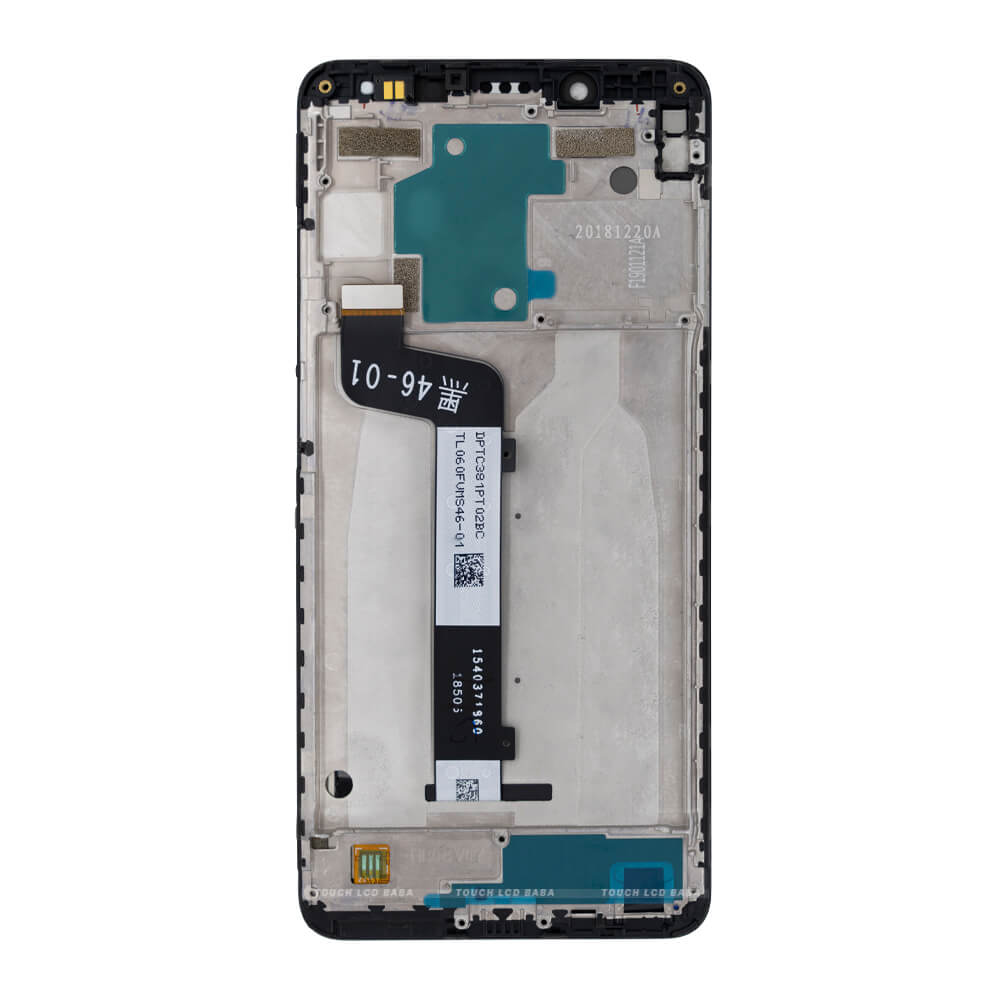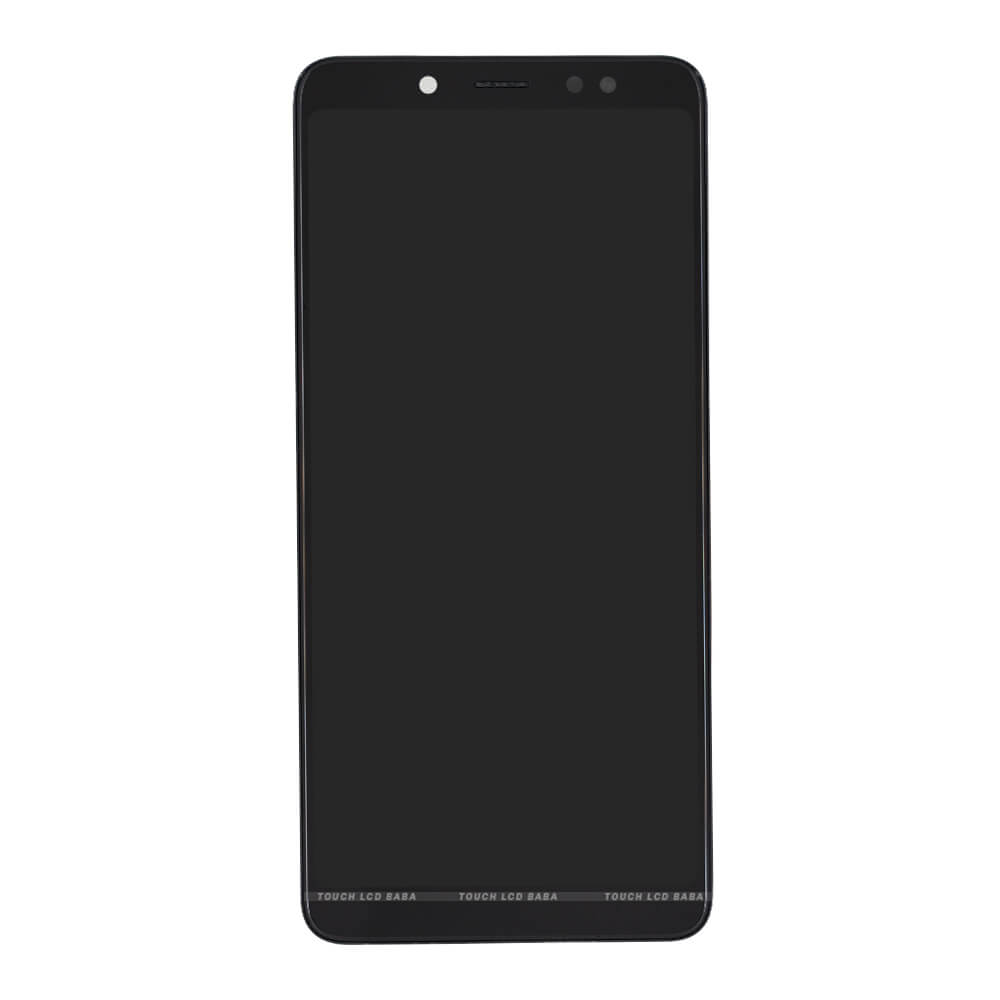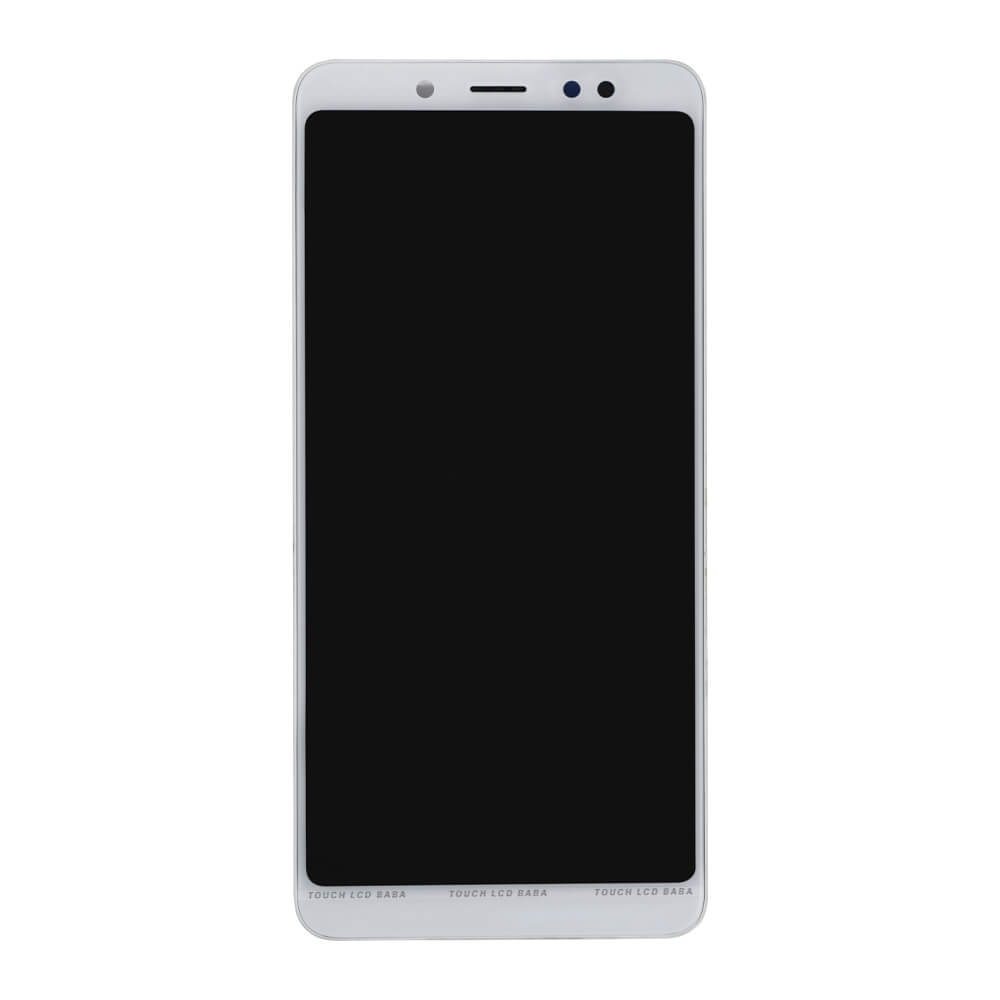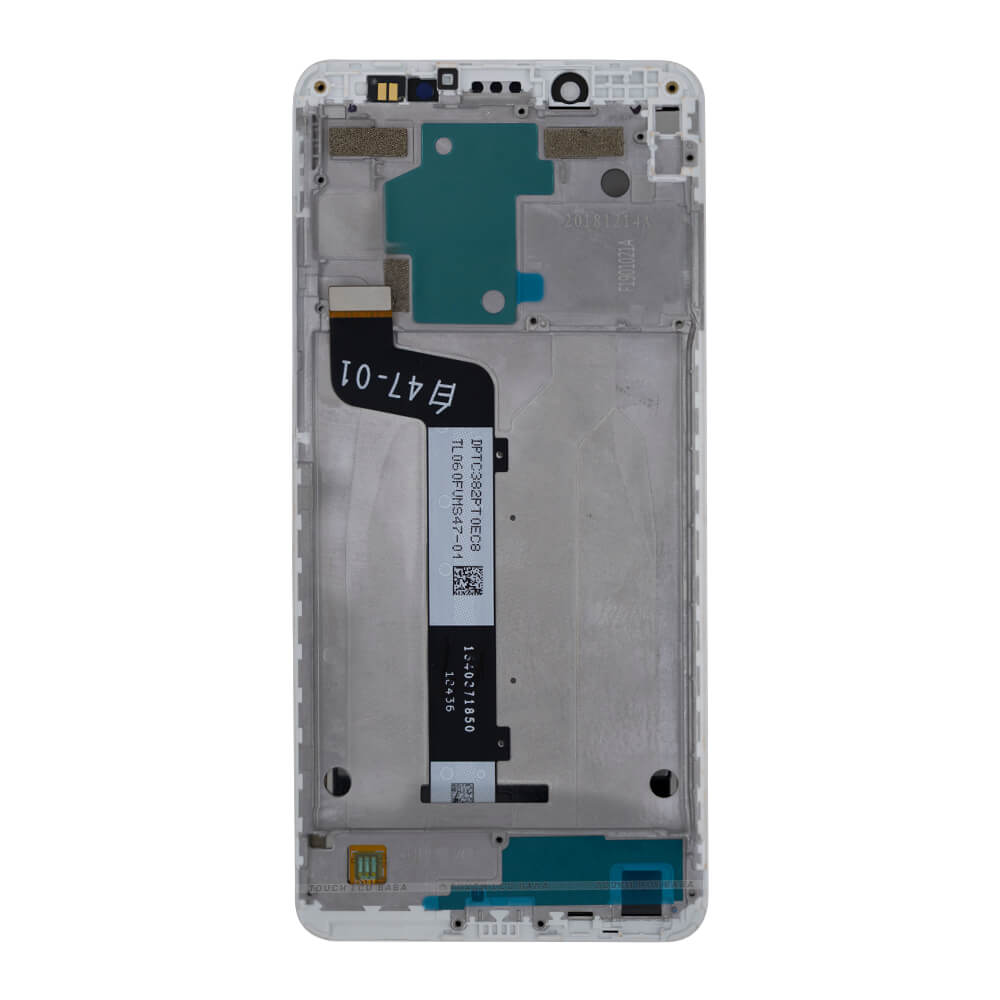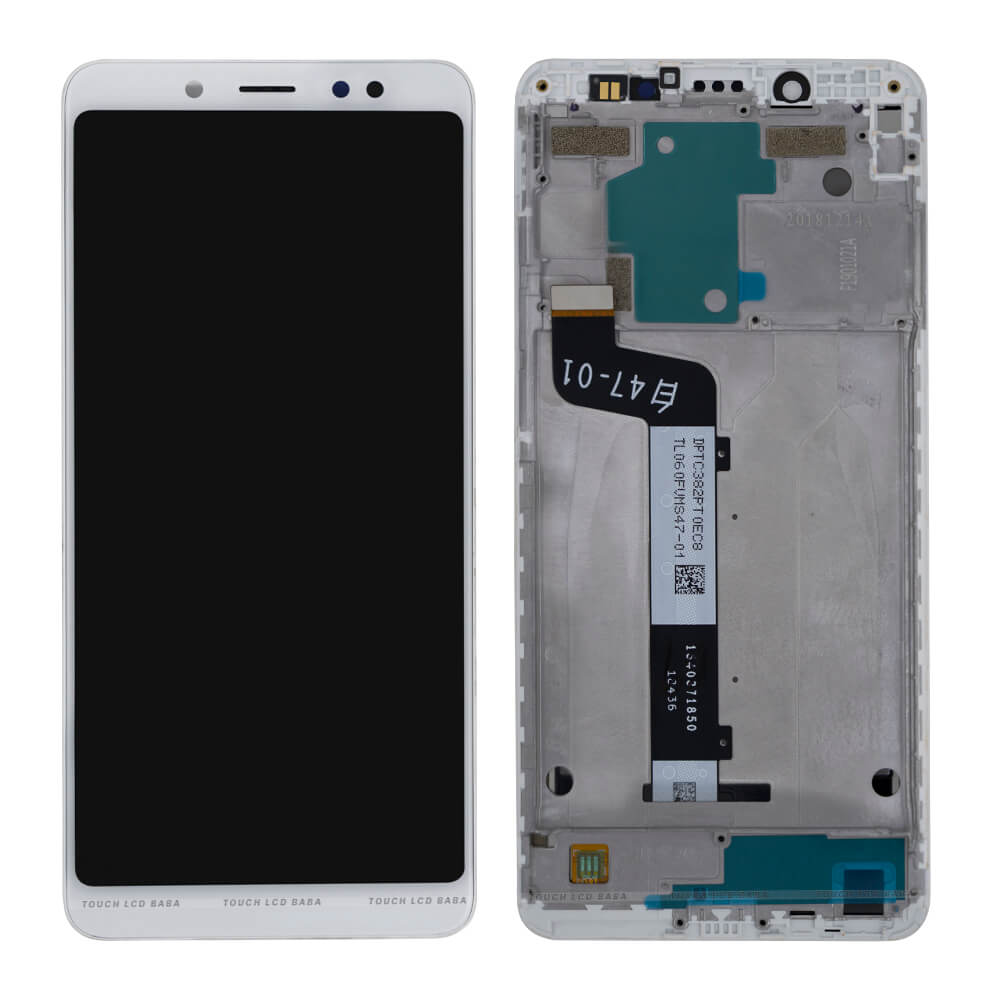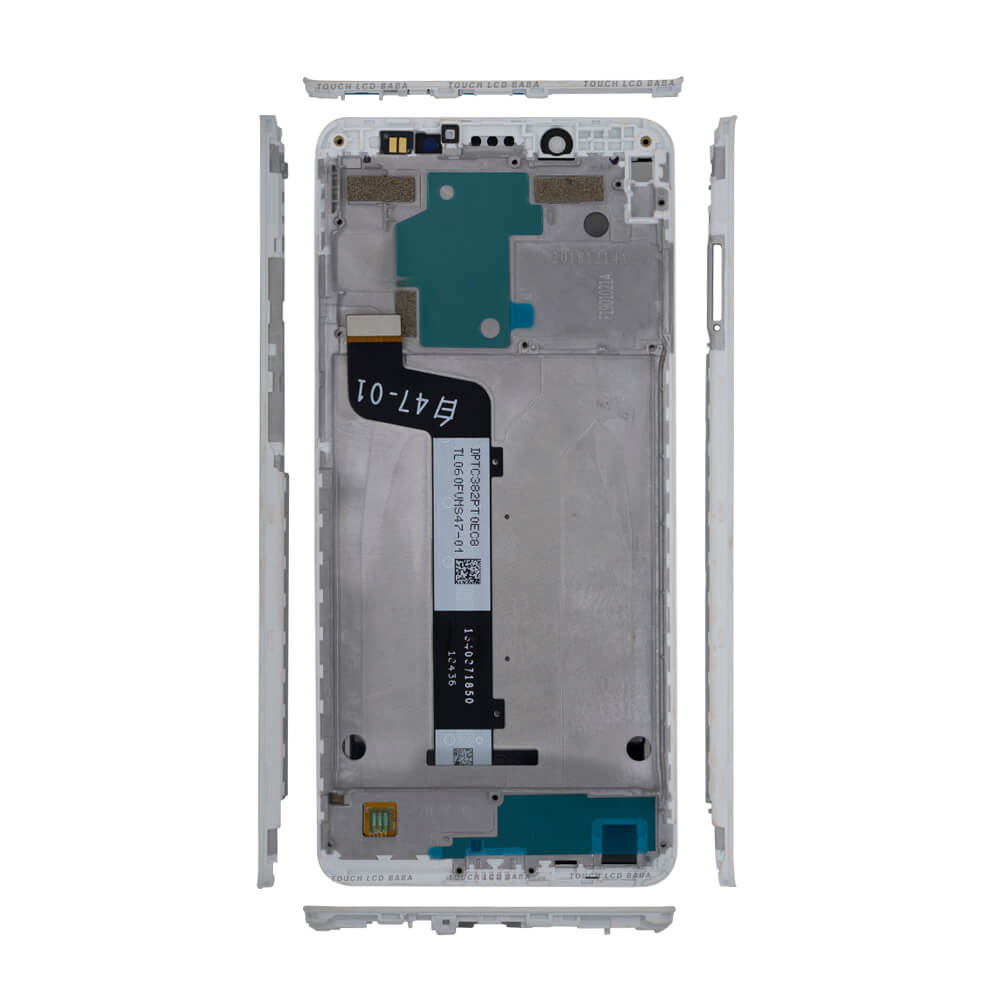 Shipping, Return and Refund Policy
All the products supplied by us come with 30 days return, refund, and replacement guarantee. To return a product, It should be in the same condition as we sent. You can't use or fix the display if you want to return it. For complete details about Shipping, Returns and Warranty, please click here.