Xiaomi Redmi Note 9 Pro is a great phone with many features, but it is useless without a properly working battery. If your battery doesn't work correctly, you may need to review its performance in detail, and sometimes, replacing a low backup battery is the only viable solution. Using a dead battery is dangerous because it can cause your handset to reboot repeatedly, creating extra problems. If your phone reboots automatically, it can cause software issues, and if that happens, resetting the device will be the only solution left.
There are a few things to remember when replacing the battery on your Redmi Note 9 Pro. First, make sure you have the correct replacement battery. Second, follow the instructions carefully to avoid damaging the phone. Third, please test the new battery for at least one hour before you put it into use and assemble it permanently.
Redmi Note 9 Pro Battery Specifications
| | |
| --- | --- |
| | This battery is 100% original, fresh, tested for full capacity, and suitable for Redmi Note 9 Pro. |
| | The Xiaomi Mi Note 9 Pro battery model number is BN53, and the capacity is 5020 mAh. |
| | Max Voltage 4.45V. |
| | Nominal Voltage 3.87V |
| | Rated Capacity 4920mAh |
| | Typical Capacity 5020mAh |
| | You can resolve all battery-related issues by replacing the battery. |
Why do you need to replace the Redmi Note 9 Pro Battery?
If you've had your Redmi Note 9 Pro for a while, you may notice that the battery doesn't last as long as it used to. This is normal, and it's nothing to worry about because you can't use a battery once its charging and discharging cycles are over. However, if you want to keep your phone running like new, you'll need to replace the battery every few years.
You must replace the Redmi Note 9 Pro Battery for a few reasons. First, the battery cells degrade over time, which means they can't hold as much of a charge as they used to. Second, the phone's internal components (such as the processor and display) get more power-hungry as they age, putting more strain on the battery. Finally, as your phone's software gets updated with new features and bug fixes, it may use more battery power than before. If you've noticed that your phone isn't lasting as long on a charge as it used to, it's probably time for a new battery.
Is it good to use duplicate charges and cables?
This question has no definitive answer as it depends on the particular situation and what is most important to the individual. Some people might prefer to use duplicate charges and cables to have a backup in case one set fails, while others might find this unnecessary and prefer to save money by only having one set.
Ultimately, it is up to the customer to decide what is best for him, but you shouldn't use such products unless necessary. If you've lost the original charger or cable, you can easily purchase the original charger and cable from nearby shops or an authorized MI store.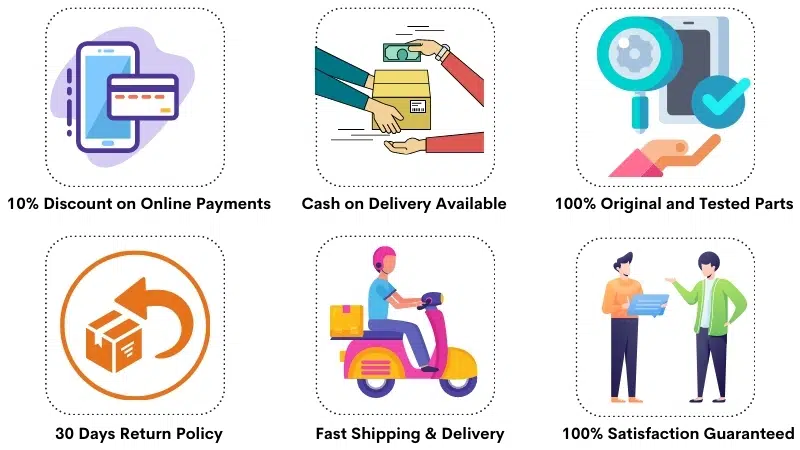 Frequently Asked Questions
Q: How much does replacing an exhausted Redmi Note 9 Pro battery cost in India?
A 100% original Redmi Note 9 Pro Battery Replacement costs around Rs 1400-1500. You should not purchase low-quality batteries and always stick to the original spare parts to free yourself from future troubles. The battery price largely impacts the quality, and you should never go for low-priced products.
---
Q: How long does the Redmi Note 9 Pro Battery Last?
The battery life of the Redmi Note 9 Pro is pretty impressive. It can last up to two days on a single charge with moderate use. Even with heavy use, the battery lasts a full day. The phone also supports fast charging, so you can top up the battery quickly when needed.
The battery model number is BN53. This high-capacity Li-Ion (lithium-ion) battery is specifically designed for the Redmi Note 9 Pro smartphone. This battery has a capacity of 5020 and can provide up to 18 hours of talk time or 12 hours of internet usage.
---
Q: What are the benefits of buying an original battery?
There are several benefits to buying an original battery. First, original batteries are made with high-quality materials and components. This ensures the battery will last longer and perform better than a counterfeit battery. Second, original batteries come with a warranty from the manufacturer. If the battery fails prematurely, you can get a replacement or a refund.
Third, buying an original battery supports the company that made the product. This keeps jobs and businesses alive and helps ensure that future products will be high quality. Finally, by buying an original battery, you are helping to protect the environment. Counterfeit batteries are often made with lead and other toxic materials, which can pollute the air and water when disposed of improperly.
---
Q: How can I enhance the battery performance?
If you are looking for ways to enhance the performance of your battery, there are a few things you can try. One is to make sure that your battery is always properly charged. This means keeping it charged at least 80 percent of the time. Another way to improve performance is to avoid letting your battery discharge too much before recharging it. Also, avoid extreme hot and cold temperatures, damaging your battery. If you take care of your battery, you should be able to get optimal performance from it.
---
Q: How can I identify a worn-out Redmi Note 9 Pro Battery?
There are a few ways to identify a worn-out battery:
Check the battery health in the Settings app. If it says "poor" or "unknown," the battery is likely worn out.
Compare your phone's battery life to other phones with similar specs. If your phone's battery life is significantly shorter, it's probably because it is worn out.
Try charging your phone to 100% and then unplugging it. See how long it takes for the battery to drain completely. If it drains faster than usual, the battery is probably worn out.
Several symptoms can identify a worn-out Redmi Note 9 Pro battery. Firstly, the phone will take longer to charge than usual. Secondly, the battery life will be shorter than normal, and the phone may need to be charged more often. Thirdly, the phone may start to overheat, and fourthly, the phone may start to turn off randomly.
---
Q: How do you source the original battery?
We buy our stock from the OEM manufacturers to ensure 100% original batteries. The battery we offer comes from the OEM factory that makes and supplies original batteries to the parent company. These batteries offer 100% actual performance without any compromise, and that's why such products are expensive. The satisfaction you get from such batteries is outstanding; you'll love the experience.
---
Q: Can the Redmi Note 9 Pro battery be replaced at home?
Yes, it is possible to replace the battery at home after delivery. It is a relatively easy process and only requires a few tools. However, it is important to ensure the new battery is compatible with the device before attempting to replace it. Additionally, it is always a good idea to consult the device's manual or manufacturer for specific instructions on replacing the battery. If you've never done this before, you shouldn't try this at home.
Redmi Note 9 Pro Battery Photos
Please refer to the images below for the product photos of the Redmi Note 9 Pro battery. If you've any questions about the product, please call us at 9587954273, and we'll answer all the related questions.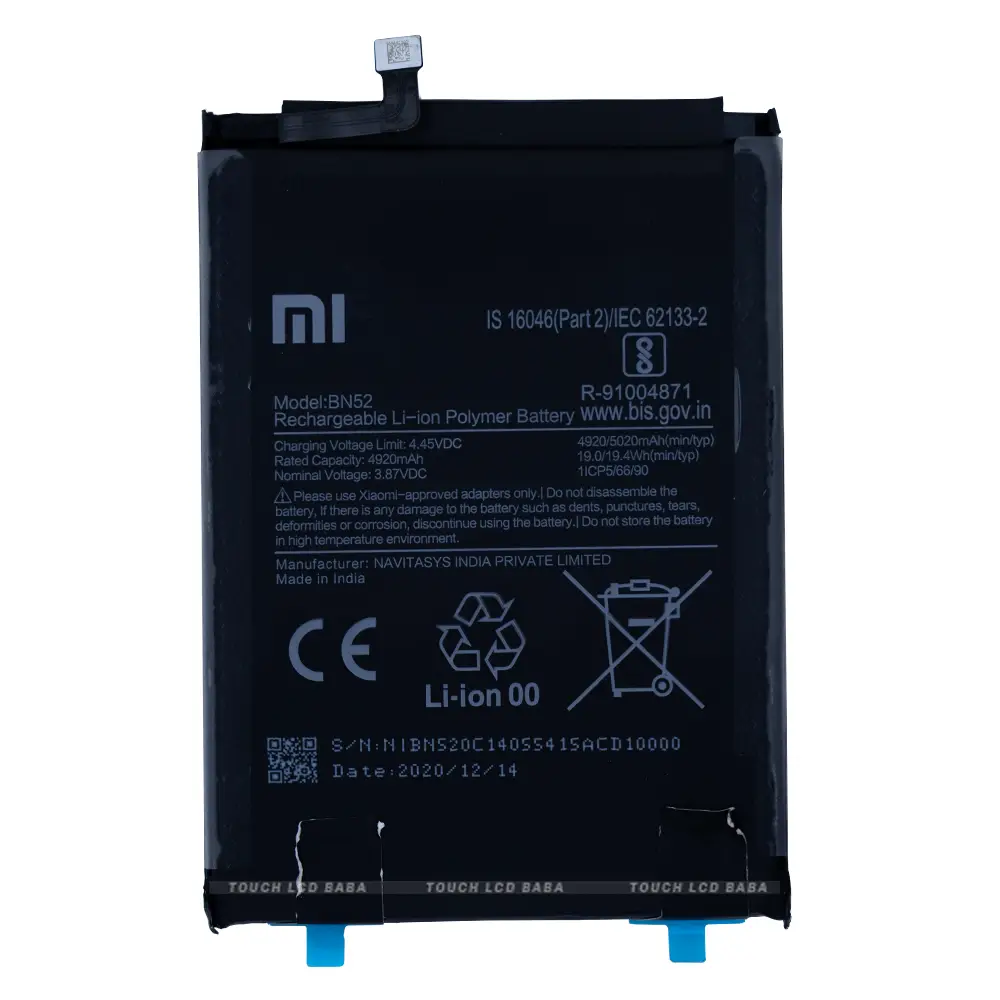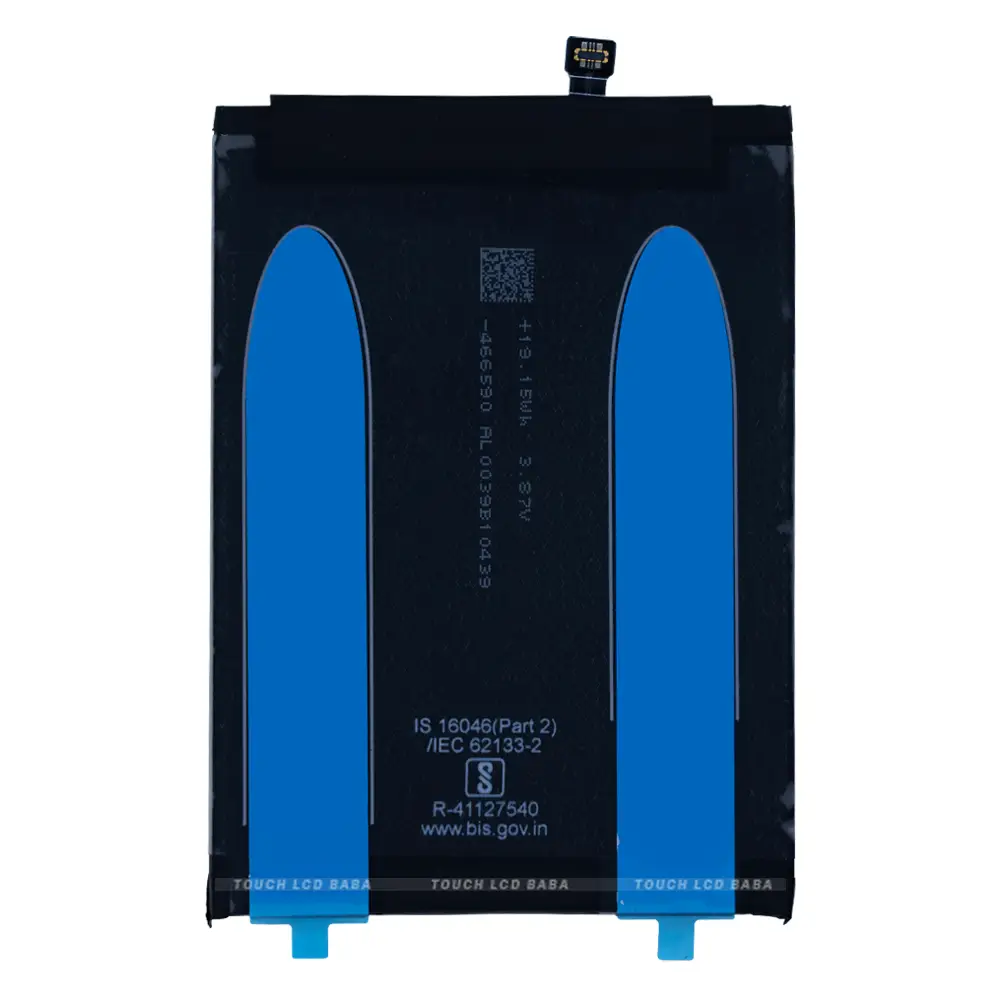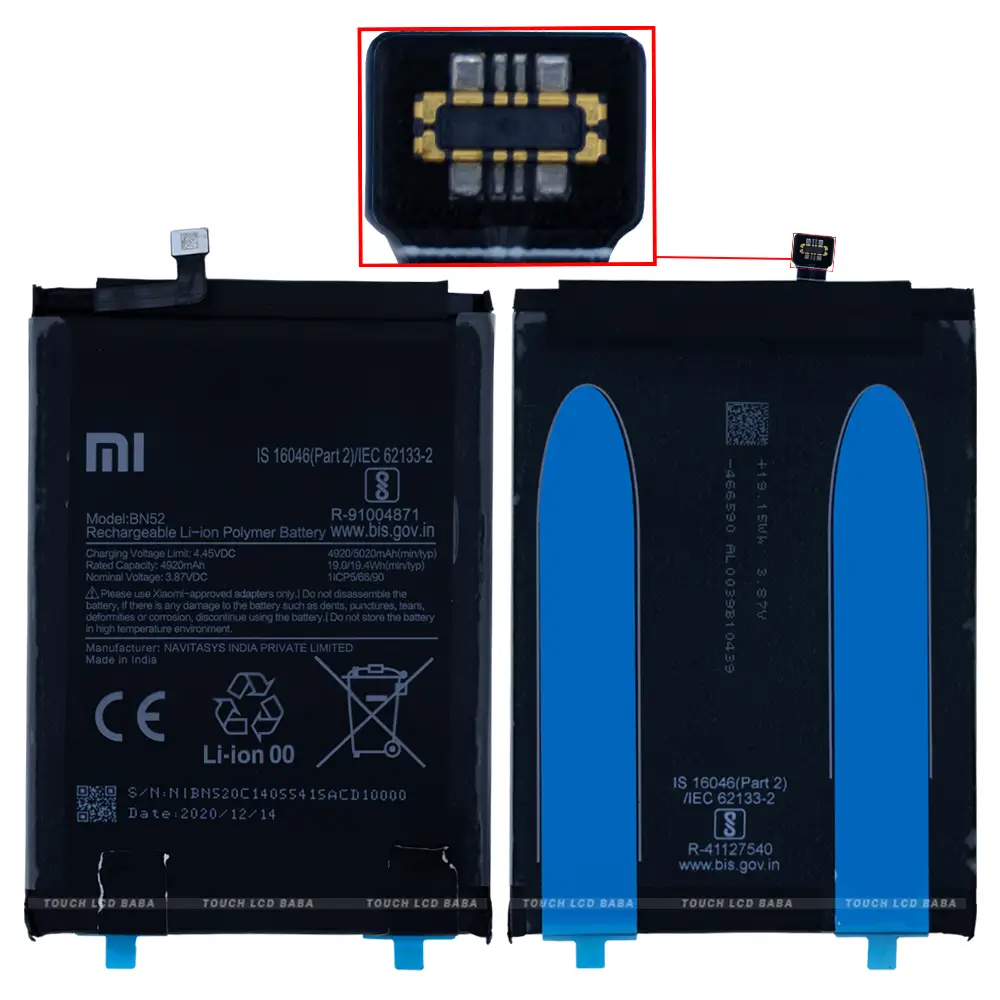 Shipping, Return, and Refund Policy
All our products come with 30 days return, refund, and replacement guarantee. To return a product, It should be in the same condition we sent. You can't use or paste the new Xiaomi Redmi Note 9 Pro battery if you want to return it. For complete details about Shipping, Returns, and Warranty, please click here.