A worn-out Honor View 10 battery poses many problems and stops you from using the phone to its full potential. You never know when the phone automatically turns off inside the pocket, and your family members are calling and worried about you. Such things happen in reality when you use a compromised battery that is no longer in a good condition.
It would help if you didn't bank upon such exhausted products because they do more harm than good, and you never know when you are in an emergency and can't use the phone as intended. You should never linger on the battery replacement because even the software and data can corrupt because your phone will reboot abruptly at times.
You can use this Honor View 10 battery for these model numbers
The battery you see on this page is suitable for these models of Honor View 10. You likely bought the phone in India or Overseas, and hence you might have a different model number. Please note that different countries exhibit different model numbers for the same device.  These model numbers are :
BKL-AL20
BKL-L04
BKL-L09
BKL-AL00
If you have a device that matches one of the model numbers listed above, you can order the battery listed on this page. All batteries have a specific model number, and if you check your battery, you'll see a model number mentioned on it. You can match that model number with the battery listed here, and you are good to go.
Honor View 10 Battery Specifications
| | |
| --- | --- |
| | This battery is 100% original, tested, and sourced from the Original Equipment Manufacturer factory . |
| | The battery model number is HB386589ECW and the battery capacity is 3750 mAh. |
| | A new battery can resolve all the issues related to the battery life. |
| | You'll get the same standby and backup time as provided by your original battery. |
| | We always test the battery before dispatch to ensure a flawless experience for you. |
| | This battery is 100% brand new, never before used and completely untouched. |
| | The stock is readily available and turnaround time is very fast. |
Are you facing these battery-related issues with your phone?
A worn-out Honor View 10 battery creates many problems that go unnoticed initially. You might consider these issues as a temporary hiccup and ignore them before these issues amplify a lot. Once a battery has completed its charging and discharging cycles, you can't use it further because its life is over.  These are the issues that commonly appear because of an exhausted battery :
Your phone turns off automatically even when the battery was charged.
The remaining charging percentage suddenly drops even without usage.
The battery takes a lot of time to reach 100% charging levels.
You see random battery percentages every time you lock and unlock the phone.
After charging the phone to 100% levels, the battery drains again very quickly.
The battery is puffed up and puts pressure on the back panel of the display.
All these issues are related to a bad battery. In a nutshell, if you see an abrupt behavior with the charging percentage of your battery or your phone turns off automatically, you are likely dealing with a worn-out battery. Please note that a battery's average lifespan is around 1.5 years to 2 years if you use it sparingly. Therefore, please calculate the battery's life according to your usage style.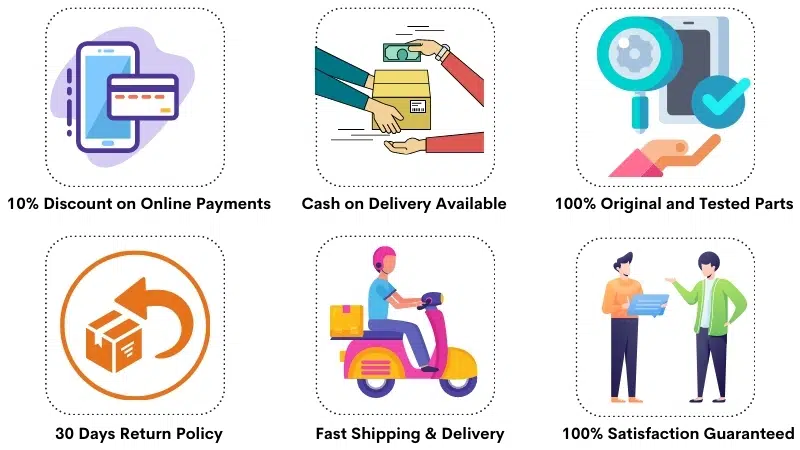 Common Customer Questions
Q: How much does it cost to replace the Honor View 10 Battery?
A 100% original Honor View 10 battery replacement costs around Rs 1700-1800. If you buy a low-quality battery, the replacement cost is around Rs 700-800. Please note that duplicate batteries offer 50% backup time when compared with the original battery, and that's why their price is low because the quality is abysmal.
Q: How easy is the self-installation of the Honor View 10 battery?
It is not easy to install the battery at home because some other flex cables cover it, and you should be very careful while replacing the battery. Additionally,  the display's flex is close to the battery, and a slight mistake can erupt the flex cable and cause display issues. The battery hardly sticks inside the frame, and if you don't know how to take it off, you'll undoubtedly damage your device's other components. It would help if you also had tools to carry out the repairs, and that's why we suggest seeking help from a local professional in such cases.
Q: How to check the battery's health accurately?
You can easily verify the battery health by tapping on Settings-->Battery. In this section, you'll see a battery graph that outlines the current battery status as well as how quickly the battery drains. You can also see the most resource-consuming applications, and you can even uninstall those apps to save battery power.
You'll see sudden drops in the battery graph if the battery is exhausted. For example, the battery steadily drains to 53% (assumably) and then suddenly drops to 10%. That indicates that the battery is faulty and you should replace it as soon as possible.
Q: Is there any way to revive the worn-out battery and use it for some more time?
You'll find many tutorials online which suggest pricking a puffed-up battery and other weird solutions claiming to revive the battery life, but that won't happen. We recommend that you stay away from all such unrealistic solutions because they won't help you in any way. If the Honor View 10 battery is completely exhausted, replacing the battery is the only surefire way to go.
Q: What should I do to prolong the battery life?
The battery life depends on various factors, and you should always keep these facts in mind :
It would help if you didn't charge the battery overnight because that isn't needed.
Always use the original charger and cable to charge your phone.
Don't use different types of cables and chargers for your device.
If you travel a lot, only use a branded power bank, preferably from the same company (Honor).
Once in a week, let the battery drain to its lowest levels (like 5%) and then charge it completely.
Q: Can I use this new Honor View 10 battery for two more years?
Yes. We supply 100% original battery replacement, and that's why our products provide the same backup time and life as the original battery did. If you reasonably use your phone, you can easily use the battery for more than two years without any problems. Keep in mind the best usage practices, and you are good to go.
Honor View 10 Battery Photos
These images show the actual product you'll get after your order. This battery is suitable for Honor View 10, and its capacity is 3750 mAh. The battery is 100% original and restores the actual backup time of your phone.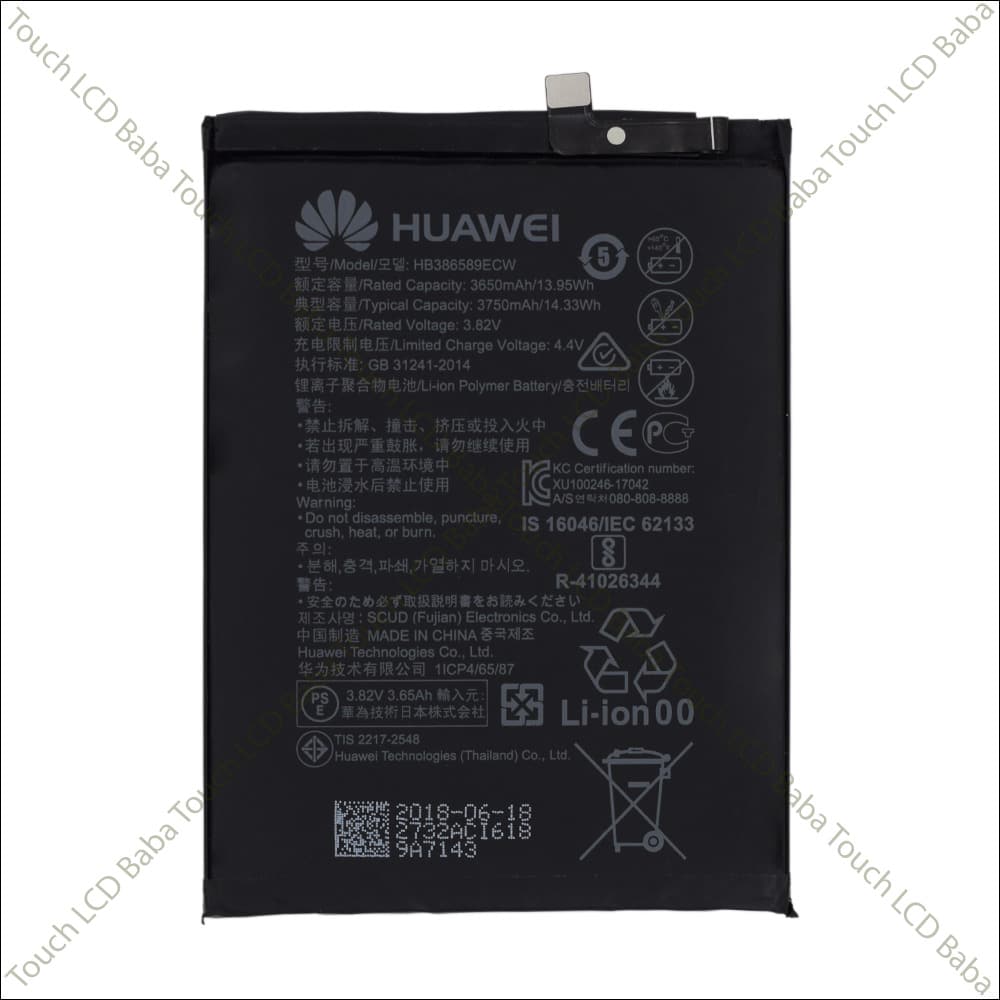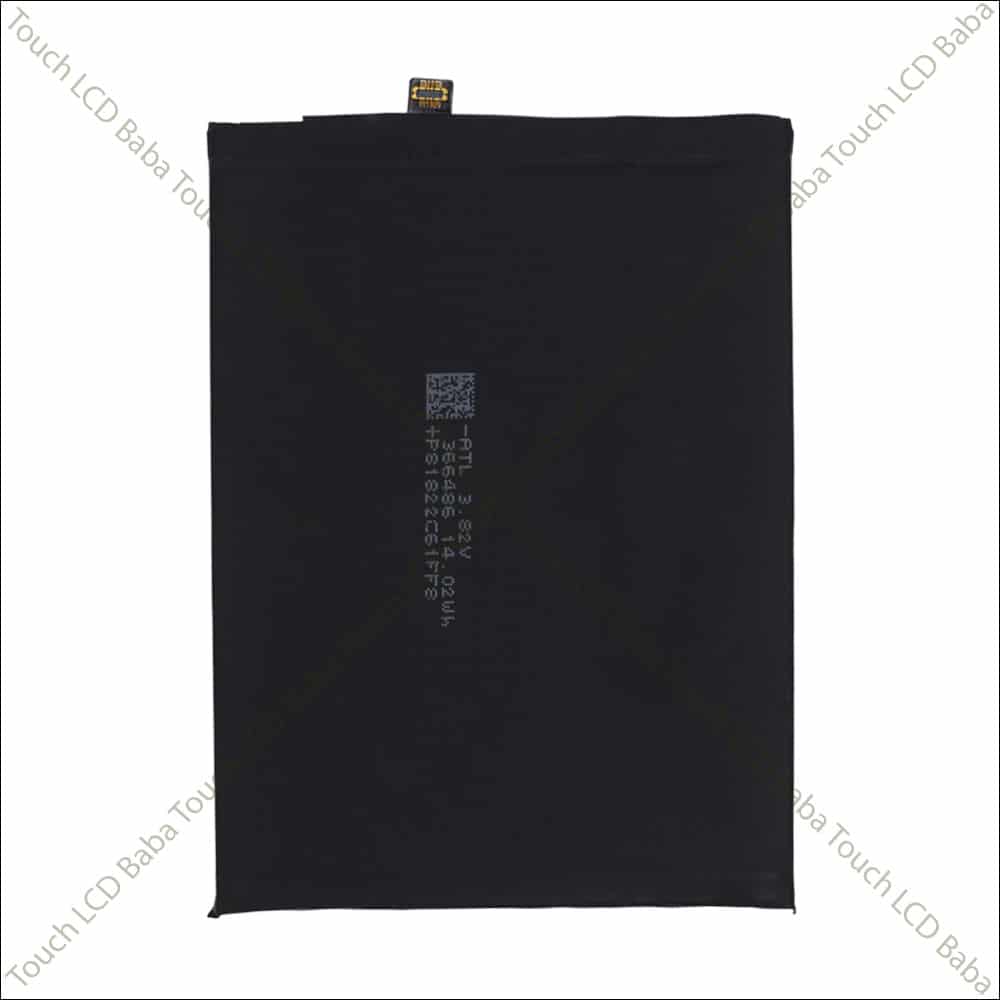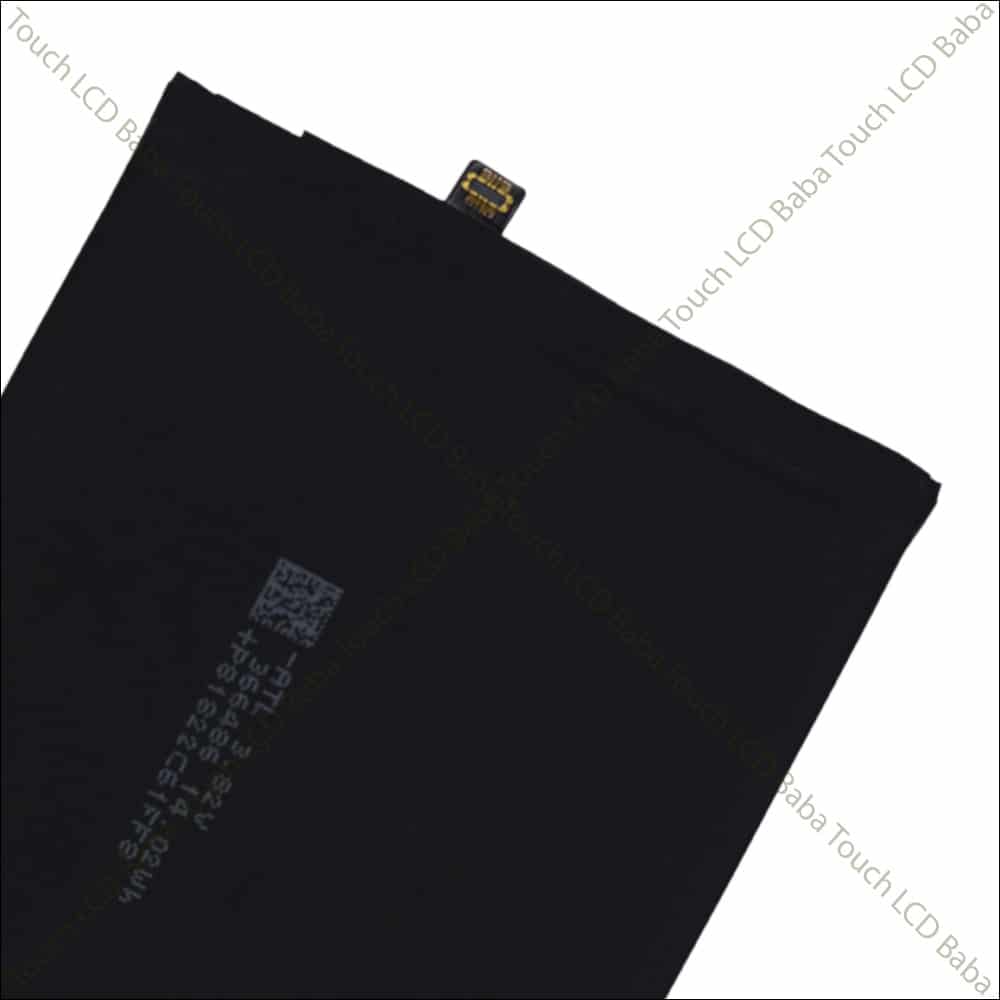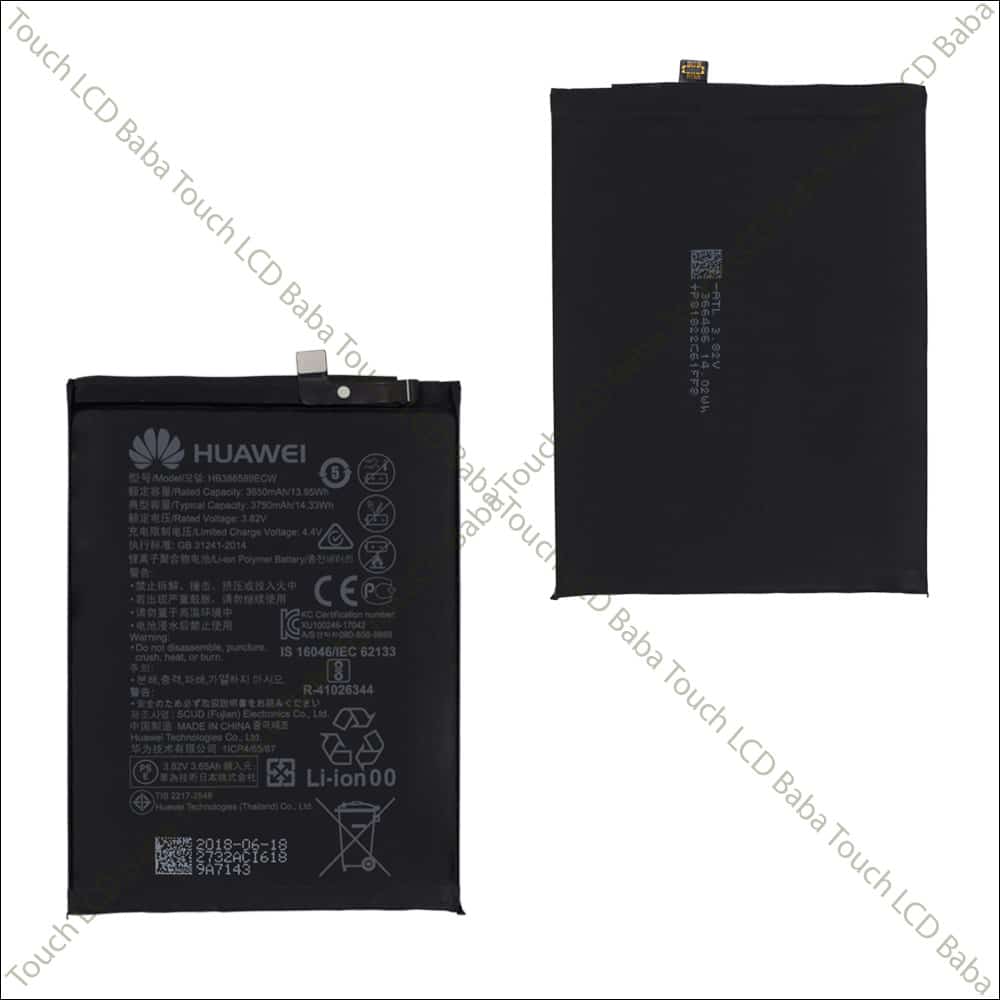 Shipping, Return and Refund Policy
All the products supplied by us come with 30 days return, refund, and replacement guarantee. To return a product, It should be in the same condition as we sent. You can't use or fix the new Honor View 10 battery if you want to return it. Please don't assemble or fix the battery because you can't return it after that.  For complete details about Shipping, Returns and Warranty, please click here.