You can find all the answers related to the price of the Honor 8 Pro display and the folder quality you should purchase on this page. If you have a cracked screen and need a 100% original replacement, we can help. The model number of this phone is Duke-L09 / Duk-L09, and you can find this model number printed on the rear cover of the phone. Just turn around the phone and look at the bottom to find the DUK-L09 model number, which represents the phone you are using. If the model number is not visible or blurred, you can go into Settings, and in the About Phone section, you can find the model number.
The display you see here is 100% original and perfect if you have accidentally scratched the display or the front glass. Please note that the display attaches to the touch screen glass, and it is not advisable to replace only the display or only the front glass. If you dropped the phone accidentally and it broke, now you need to replace the complete combo. We suggest replacing the combo as It is the best and most practical solution for a broken screen.
What is the meaning of the Honor 8 Pro Combo?
If you are confused, then let us clear that the Honor 8 Pro combo (or Folder) is a complete display unit that consists of a display and touch screen glass. When you repair a damaged screen or glass, you need to disassemble the damaged screen and place a new screen in place of that.
The simple meaning of a combo is a complete unit of display and touch screen digitizer glass combined into a single unit. You need to dismantle the broken display from your Honor 8 Pro phone and fix a new identical display in place of it. If you replace the combo, you can quickly restore your phone's working condition in no time.
What are the sources of the original and first copy display?
The original display comes directly from the OEM manufacturers who make for the company. The word OEM means Original Equipment Manufacturer, and this OEM factory makes authentic goods for the company. We source our Honor 8 Pro screens directly from the OEM factory, and that's why we can supply 100% original parts. These parts are precisely the same as comes with a brand new phone so that you can expect 100% satisfaction after the display replacement.
On the other hand, the first copy display comes from third-party manufacturers who intentionally make low-quality screens. As there are lots of customers looking for cheap screen replacements, many customers also buy these. These screens are much poor in quality and durability. You will face lots of other consequences with duplicate screens, and that's why we don't recommend buying such screens. If you are looking for low prices, you can buy anything you want, but the quality is never cheap.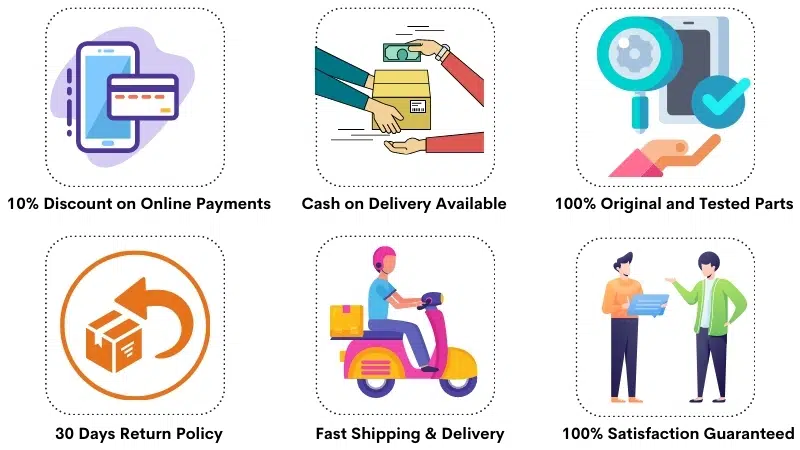 Honor 8 Pro Display Specifications
| | |
| --- | --- |
| | This display is 100% original, brand new and suitable for Honor 8 Pro (Model Number: DUK-L09) |
| | The Honor 8 Pro display size is 5.7″, display type is LTPS IPS LCD and display resolution is 2560 x 1440 Pixels @515 PPI |
| | The touch screen glass comes with Gorilla Glass 3 Protection. |
| | It is a complete unit of display, and touch screen combined together. |
| | We test our products one by one for perfect working before dispatch. |
| | You can also see how we test each display before dispatch in the testing video below. |
| | We offer 100% original display with 100% genuine brightness, colors and contrast. |
| | Each combo we supply comes with 30 days warranty for manufacturing defects. |
| | We offer 100% Hassle-Free Returns, Refund, and Exchange. |
| | The display is readily available in stock, and shipping time is very fast. |
| | You can order using Cash on Delivery. We also offer 10% discount on Online Payments. |
How Do We Test Each Combo
This video shows how we test each display we ship to our customers. Each display goes through this testing and we ensure that our customers will get 100% working and perfect product all the time without any hassle.
No one will be happy to get a defective product, Right? That's why this testing process is here. Each display we sell goes through this testing to ensure a hassle-free experience. Watch the video now!
Frequently Asked Questions
Q: How much does it cost to replace the Honor 8 Pro display in India?
The price of a 100% original Honor 8 Pro display replacement is around Rs 3500-4000. If you buy a first copy screen replacement, then the combo costs about Rs 1200-1500 in India. You will need to pay additional fitting charges to a mechanic for installing the screen on your phone.
Please always keep in mind the price always correlates with the quality. If you buy a first copy (or say Duplicate) display for a low price, forget about the quality. A first copy display is for the people who don't want to spend money and don't care If anything wrong happens to their phone. On the other hand, If you don't want any compromise the quality, purchase an original display without a second thought. The part which we sell here is 100% original, and the price in India depends on the quality you want to purchase.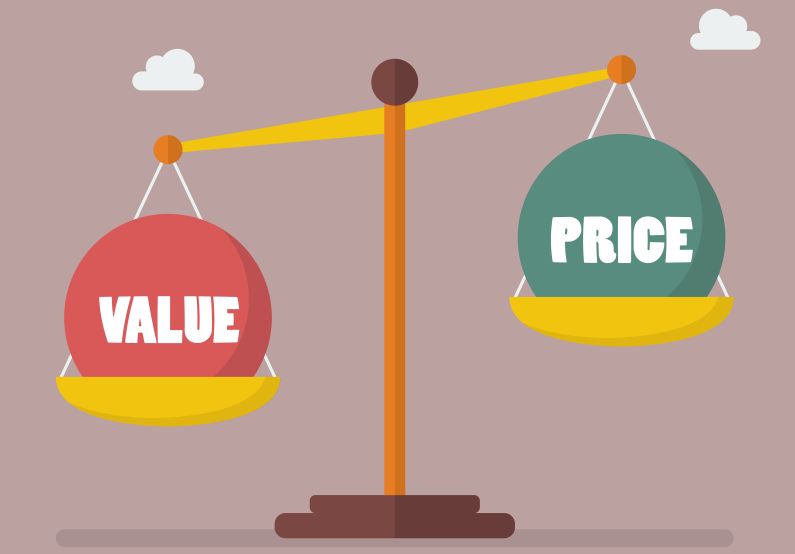 Q: How can I replace the only glass of Honor 8 Pro?
Lots of mechanics in the local market do the job of replacing the only glass. It is the cheapest and worst quality solution to the problem and comes with many risks throughout the whole process. Mechanics don't take any responsibility If something happens during the glass changing process.
The glass replacement process is a messy, complex, and sub-standard solution. If you are happy with a low-quality glass and tons of spots inside the display, then you can go for it. The process of changing the glass is manual, and you will observe dust particles and spots after the replacement.
Q: Can I go to the service center and claim a broken display in the Warranty? 
Many customers are restless when the display gets scratched, and all their focus shifts on getting the display for free If the phone still in Warranty. We are sorry to disappoint you, but physical damage is always out of Warranty. You can not claim any warranty on a broken part from the service center. If you have bought insurance for your phone, then you can contact the insurance company for reimbursement.  Physical damage, water damage, white display, and lining on display are out of Warranty because they are not manufacturing defects.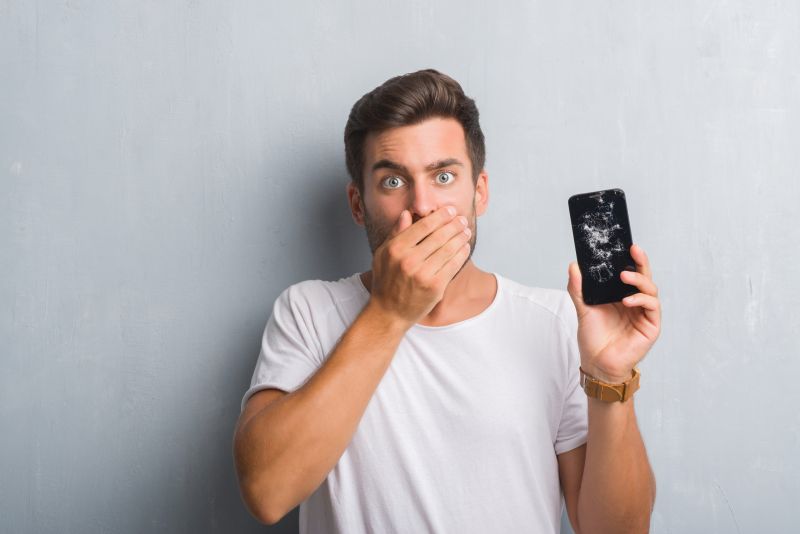 Q: Why is your price so high? How can I get an Original display for a low price?
If you are trying to get an original display for a low price, It is daydreaming. We suggest you think about this for a moment. Is it possible to get an original display for Rs 1200 for a phone which costs Rs 30000? If your mind answered NO, stop thinking that you will get an original display for a low price. If you want to get 100% quality, you have to spend some money to get the same.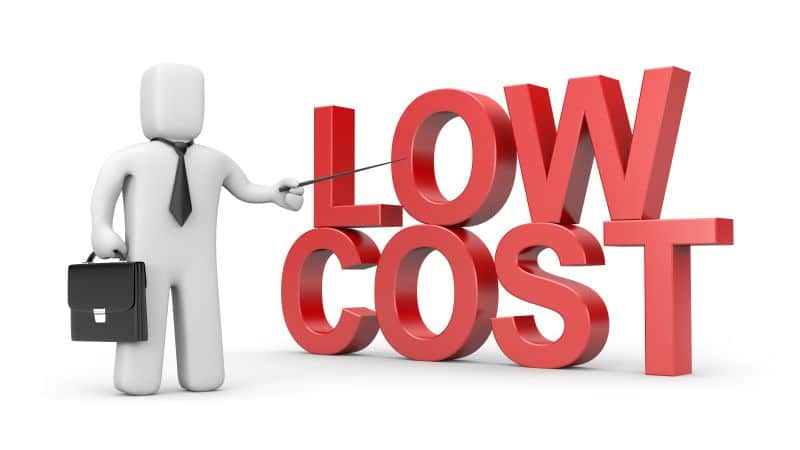 Q: Do you have an Honor 8 Pro Combo with its backside frame?
Yes! We also have the Honor 8 Pro display with its backside frame. To clarify, you don't need the backside frame in most cases. You need a backside frame only If It is also damaged and you are having a hard time fitting the display in a broken frame. The display gets fitted in the frame, and It locks on the main bezel. If you want the display with the frame, please visit this link
Q: Do you provide a replacement if the display gets damaged in transit?
Yes! We send insured parcels to our customers and provide a free replacement in case of any damage. You can take a video when you unbox, and in case of any issues, you can send the video to our WhatsApp support number. We pack all our products in tough plastic boxes, and so far, we have never had a case of physical damage. Considering this, we can assure you that you won't receive any damaged material and still our guarantee is there to protect you.
Q: Why should I purchase an Original Display and not the First copy? 
You probably bought the phone considering its quality and features, Right? So why do you want to degrade all the experience with a first copy? The quality of the first copy display is nearly 40% of the original. The color reproduction of a copy display is awful, brightness is very low, and it even heats the phone. If the price is your biggest concern and you don't need quality stuff, you can get the first copy from local markets.
On the other hand, If you want the full value of the money spent, always buy an original display of Honor 8 Pro. We always recommend the original display because it is a very durable and long-term solution. If you don't want to go into loops of changing glass every month, consider buying the original one.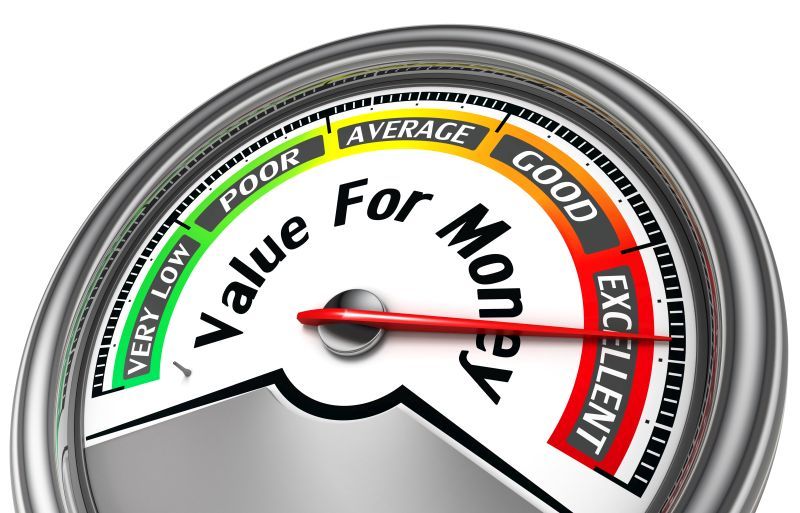 Q: Who will install the new display on my phone?
To install the Honor 8 Pro folder, you will need to take the help of a mechanic. The best idea is, talk to a mechanic before you order so that later, you don't face any issues with the installation. You need to dismantle the Folder from the front side and then fix a new folder. You can watch the video in the testing section to understand how it works.
Q: What is the meaning of the OEM display? 
The word OEM stands for Original Equipment Manufacturer. So if you purchase an OEM display, It comes from the same manufacturer who supplies goods to the company. So you can expect 100% original screen the same as comes with a brand new phone. We also have other spare parts available, like the original battery of the same model.
Q: How can I test the display before fixing it permanently? 
It is quite easy to test the display as you just need to connect the display to the motherboard of your phone and turn it on. You don't need to fix the display to test it as possible when the phone is in an open condition. Watch the video we have shared above to see how it works.
Q: How can I replace the display myself at home?
To repair the phone, we suggest you ask for help from a mechanic from a mobile repair shop.  We don't suggest self replacement unless you know what you are doing. Although it is quite easy to assemble the LCD screen and you can do it yourself if you are sure. Always make sure to watch videos on Youtube to understand the process.
Shipping, Return and Refund Policy
All the products supplied by us come with 30 days return, refund, and replacement guarantee. To return a product, It should be in the same condition as we sent. You can't use or fix the items if you want to return them. For complete details about Shipping, Returns and Warranty, please click here.