If you need a 100% original display replacement for Honor 9x Pro, we have it available on Touch LCD Baba. Any smartphone needs to have its display and touch screen glass working in the best condition so that the phone can function smoothly. The display is made of slick glass, and the touch screen glass has some complex mechanism running in it, this makes them both very fragile and easy to break. It is why it is always advised that the smartphone be used with caution.
As a human error, it is quite reasonable for us to break the display of Honor 9x Pro, and it is honestly a disastrous moment. Honor 9X Pro is a mid-range phone that costs a little more than an average budget phone, but the price you are paying offers an amazingly colorful, stylish, and infinite display.  In a situation like this, when you are dealing with a broken Honor 9x Pro display or touch screen glass, we offer 100% original screen replacements at best prices. You can order a brand new display and then fix it with the help of a technician.
We, at Touch LCD Baba, provide our customers with 100% original products for their smartphones. We deal in only original display products, which are quality, checked, and verified. This display offered by us is exactly the same as comes with a brand new phone, so rest assured about 100% identical screen quality as before in every aspect. 
Why the touch screen glass broke despite having the Gorilla Glass Protection?
Honor 9X Pro display comes with Gorilla Glass protection, and it is indeed the best protection from minor drops. The display can easily take damages that, usually smartphones, that do not have a Gorilla Glass cannot accept. The Gorilla Glass is specially mentioned because when you get the display replacement, you have to make sure that the new display also has the same protection.
Still, the Gorilla Glass also has its own limits, and It can't withstand intense accidental drops. It is because, more or less, It is essentially a glass that is always prone to damage. So if you dropped the phone from a very decent height, the display, and touch screen glass, both parts would get scratched in no time.
Should I buy original or duplicate display products?
The markets have so many display replacement options that confuse the customers when they need to pick one that is ideal for them and their smartphone. You are in desperate need of quick display replacement, and you do not want to spend a lot, and this is a perfect situation when you will get attracted to cheaper display replacements alternatives in the market.
You might not know that most of the display products that are available in the market at cheap costs are just duplicates of the original and made of inferior quality material. No professional will ever suggest you choose a cheap duplicate product, which can potentially ruin the entire experience of using the Honor 9X Pro and waste your hard-earned money. 
Duplicate display products cost less than the original ones, and that is because the material used in the making of these displays is of inferior quality. Whereas, the material used in the making of original display products is of higher quality, thus making the products expensive. The duplicate first copy screens offer a 40% quality of the original and very easily available in the market. So If you don't want to compromise on the quality, you should always get an original display for your phone.
How are duplicate screens varnished and sold locally?
Sellers (online and offline both) who intend to sell only these duplicate products often fool the customers and market these products as OG quality, 99% quality, first copy, A grade, and AAA Quality. Behind the scenes, the product you get is a counterfeit copy which will not provide the desired quality in any case.
Such products are offered for low prices, and customers assume that these products are authentic because the customer's mindset is fully biased towards low prices. If you install a duplicate display, you will soon witness issues with your display. Buyers commonly face problems with brightness, contrast, saturation, and color distribution. The local display seems totally different when compared with the original one. 
Touch LCD Baba would always suggest that you buy original display products, especially for a smartphone like the Honor 9X Pro. Spending money on this will pay off in the future. However, a duplicate display product will wear off soon. It will cause short-term display issues and a long-term display failure, binding you to get another display replacement and spend more cash. Everyone knows that a duplicate screen replacement can never replenish the original screen.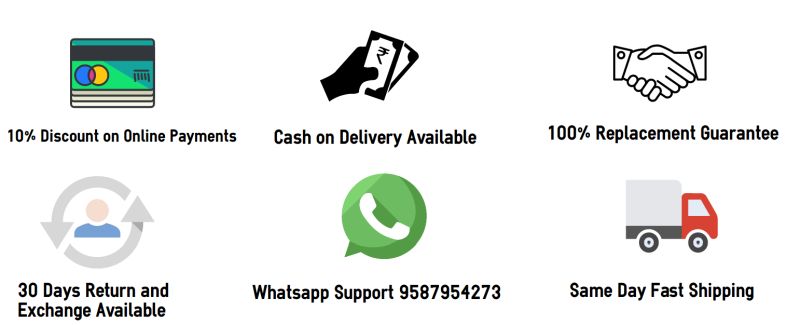 Why do mechanics in the local markets prefer only glass replacement?
The only glass replacement will always be more beneficial to a mechanic than to a customer. You would be surprised to know that the only glass replacement is a very popular solution in the local market. Still, It doesn't furnish the original screen quality, which is desired by all the customers. 
For a local mechanic, this procedure is a guaranteed cash maker. They have no risk to take here; however, you are the one who is putting the phone's quality, functionality, and your money at risk. People choose the only glass replacement because it costs less than the complete combo replacement. The chances of this procedure being a success are extremely low. You are lucky if the only glass replacement is successfully done because if it fails, you will lose your money and possibly the phone's functionality as well. It is why no mechanic offers you a guarantee so that he can earn money even if it fails.
Why should you get a complete combo replacement?
The complete combo replacement is the only recommended way of repairing a broken display or touch screen glass. All other methods which are unutilized in the market are geared towards reducing the costs, but the final outcome will never match the quality of an original display. That's why even the official service center will also replace the complete combo. If the glass replacement would be the best choice, then obviously, the service center will also replace only the glass, but that is not the case. Anyone doing quality screen replacements will also suggest you get a 100% OEM screen replacement.
The market is also filled up with duplicate combos which cost like Rs 1600-1700 but the quality is very poor. So getting any combo is not going to work for you because the combos also different in quality. The original display units come from the OEM manufacturer (who makes for the company) while the duplicate screens come from third-party manufacturers. So if you buy a duplicate combo, the quality will be very dissatisfactory. To all the customers who love quality screens, we suggest them to buy the original Honor 9x Pro display. If you don't care about the screen quality anymore, then you can opt for cheap screen replacements.
Honor 9x Pro Display Specifications
| | |
| --- | --- |
| | This combo is 100% original, brand new and suitable for Honor 9x Pro HLK-L42. |
| | Honor 9x Pro screen size is 6.59″, display type is LTPS IPS LCD with a resolution of 1080 x 2280 pixels @432 PPI. |
| | The main touch screen glass is protected by Corning Gorilla Glass which is very strong to take on minor drops. |
| | It is a complete unit of display and touch screen glass combined together. |
| | This come comes directly from OEM manufacturers and offers 100% same quality as before. |
| | We verify each display for 100% perfect working before dispatch. |
| | The new screen replacement fits perfect and supports multi-touch and all gestures. |
| | It comes with 30 days replacement warranty for manufacturing defects. |
| | You can even return a product within 30 days time period. |
| | The display is available ready in stock and shipping time is very fast. |
| | You can order the product using Cash on Delivery and Online Payments. |
Frequently Asked Questions
Q: How much it costs to replace a broken Honor 9x Pro display in India? 
The price of a 100% original Honor 9x Pro display replacement is around Rs 3800-4000. If you buy a first copy screen replacement, then the combo costs about Rs 1600-1800 in India. The copy display proportionally offers 40-50% colors and brightness of the original and doesn't last long.
Q: Do you simulate the testing process before shipping?
Yes. We test each display for 100% flawless working before dispatch. It is our top priority to check and test every detail of the display product before sending it to you. Our team of professionals at Touch LCD Baba makes sure that no trouble is caused to our customers after buying a display product from us.
For that to happen successfully, all the products are tested through a variety of techniques. For example, one of these techniques is using an Honor 9X Pro motherboard and testing the display in a real environment. This technique is used to encounter all the problems beforehand that our customers might face. We also test each point of the touch screen using several sophisticated methods, and so far, we've never encountered a case of a defective display.
Q: Would I have the option to do the self-replacement at home?
Not anyone who is not a professional technician should attempt a self- replacement at home. It is a complicated procedure, and a tiny mess up is enough to damage the entire phone or even the new display. If you are not a trained or qualified technician, then you should not try self-replacement at home because your phone, money spent on your phone, and your money spent on the new display are all at risk here.  We would instead recommend that you visit a technician who knows his way around smartphones, and it is experienced in this field. A technician will cost you around 250 to 300 rupees.
Q: What should I do if the new display isn't working?
A new display that was bought from LCD Baba should most definitely work because all our display products are thoroughly tested and checked before they leave our building. We do not use one or two, but a variety of techniques to make sure that the display is working perfectly fine and all the results are as accurate as possible. It is highly doubtful that a display and touch screen combo for Honor 9X Pro bought from LCD Baba does not work. 
However, we are not saying that it is impossible, and we always take customer complaints very seriously. If you receive a product and facing any problem, we suggest that you contact our support staff as quickly as possible and we will provide you quick assistance with the problem. We offer 30 days return, replacement, or refund policy on all our products. You need to make sure that you keep the item in brand new condition and don't remove its protective films or paste the display on your phone. That is because, after using the display and pasting it, you can no longer opt for a return or replacement.
Q: I am getting display locally at a very low price, why is yours costly?
We are not saying that cheap screen replacements are not available, but their quality is very bad. The products you get locally are duplicate products and offer poor on-screen colors, quality, and brightness. If you compare the smoothness and quality of the original display with first copy duplicate screens, there is no comparison at all.
The replica screens enable you to use your phone for calling, and that's all. You can take the call and do other activities, but the poor screen quality will make you self-reproach every time you use the phone. So, you can certainly get a screen replacement for a low price, but you can't get the original experience again. We specialize in OEM parts, and that's why our products are costly but totally worth the investment. You will not even realize that you've replaced the display.
Honor 9x Pro Display Photos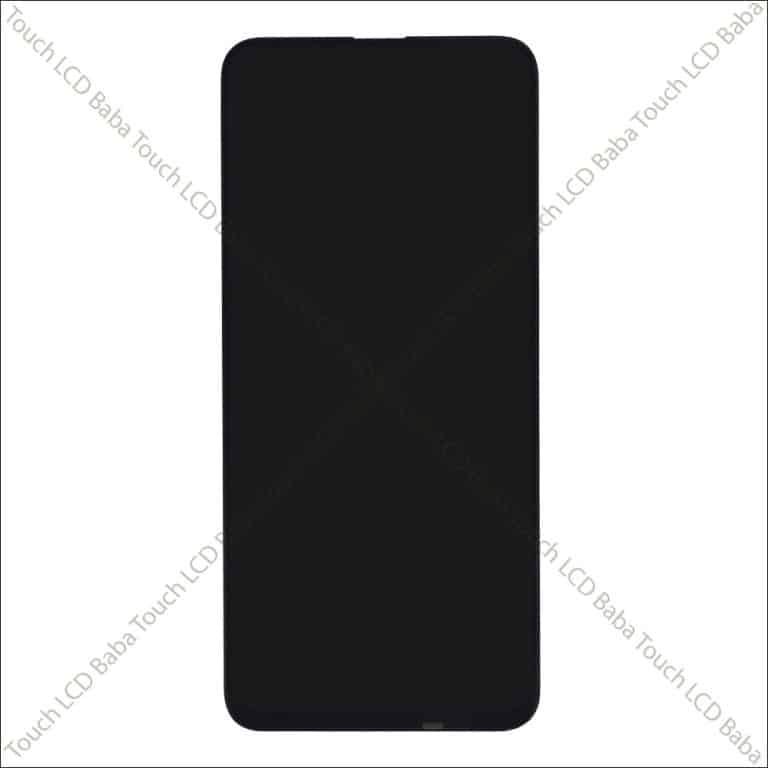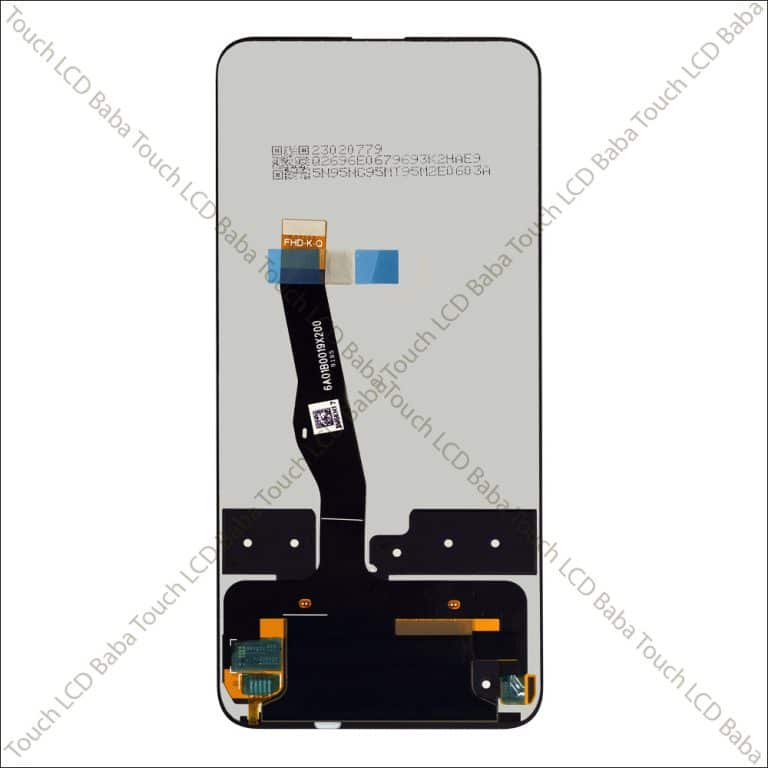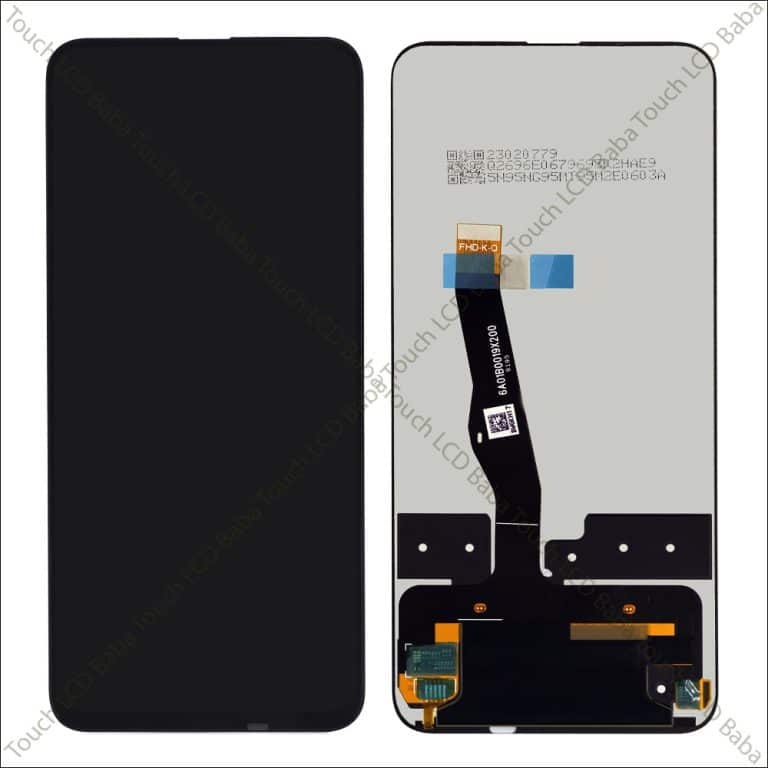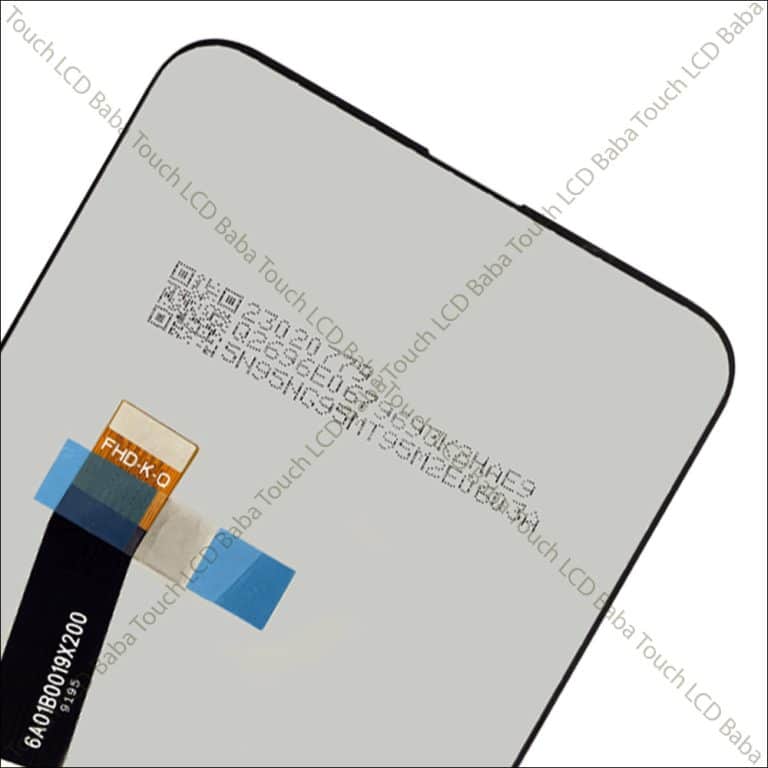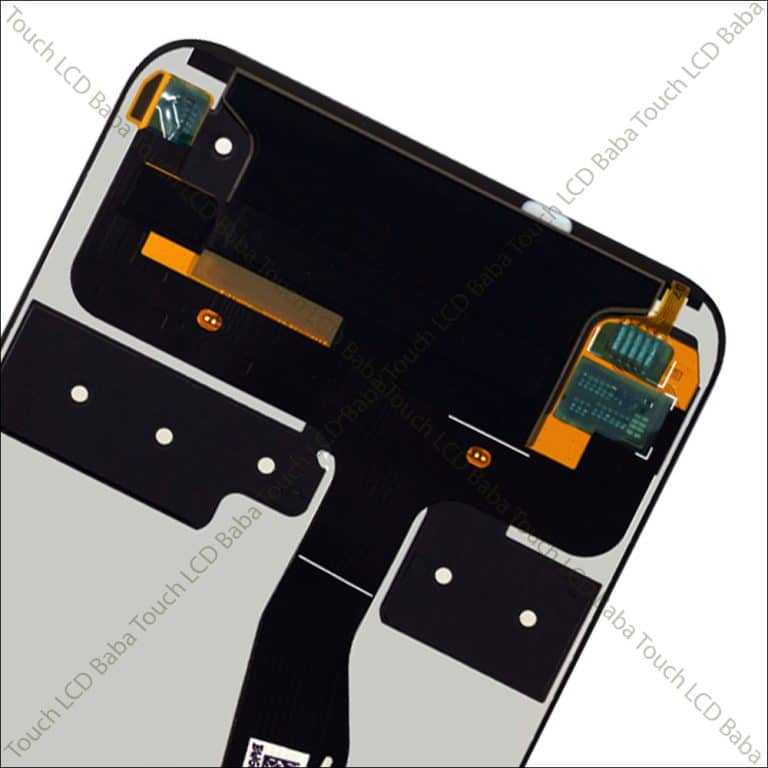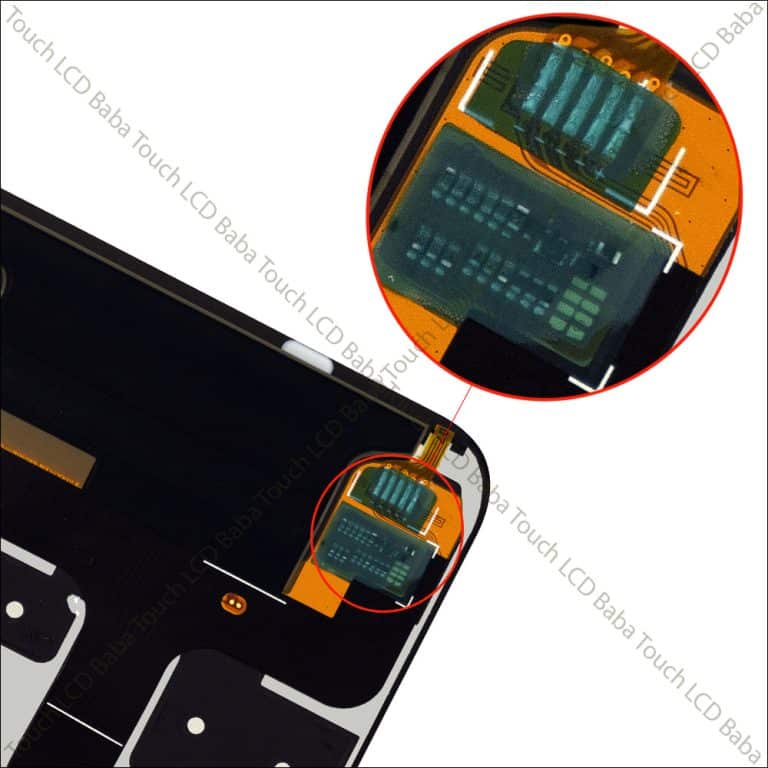 Shipping, Return and Refund Policy
All the products supplied by us come with 30 days return, refund, and replacement guarantee. To return a product, It should be in the same condition as we sent. You can't use or fix the items If you want to return. For complete details about Shipping and Returns, please click here.