Are you struggling with a broken Huawei P30 Pro battery back door/back glass? If you found Touch LCD Baba while searching for the Huawei P30 Pro back panel, you've arrived at the right page. Huawei P30 Pro is a premium device, and its rear panel is also made of glass material. You'll certainly damage the back glass if you drop the phone inadvertently.
It isn't very pleasant when such a beautiful phone loses its glory. You'll certainly want to replace the back panel, and for that, you need a new backglass for Huawei P30 Pro. On this page, you can find complete information regarding the product. We'll also enlighten you about some important aspects of replacement so that you can make a wise decision.
When should you replace the Huawei P30 Pro back panel?
A broken back panel always doesn't warrant immediate replacement. If the back door is slightly scratched but sealed all around, then you can continue using the phone as it is. We all keep the phone inside a back cover, so such slight scratches are not visible to anyone.
In some cases, when the back panel gets badly scratched, it automatically comes off the frame. Then the motherboard and other hardware of your phone become prone to dust and water damage. So if the back panel breaks extensively, you should consider replacing it immediately because you certainly don't want to risk your entire device.
Huawei P30 Pro Back Panel Specifications
| | |
| --- | --- |
| | This Huawei P30 Pro Back Panel is 100% fresh, original and brand new. |
| | This back door helps you replace a broken/dented/discolored back panel. |
| | The camera glass is a standard part of back panel, as demonstrated in the photos. |
| | We've taken these photos inhouse and these images refer to the actual product. |
| | The color of back panel is 100% accurate and you can match with your broken panel. |
| | The Huawei P30 Pro back glass is readily available in stock and shipping time is very fast. |
| | You can easily assemble the back panel at home if you know how to. |
| | You can see the actual product photos on this page for your reference. |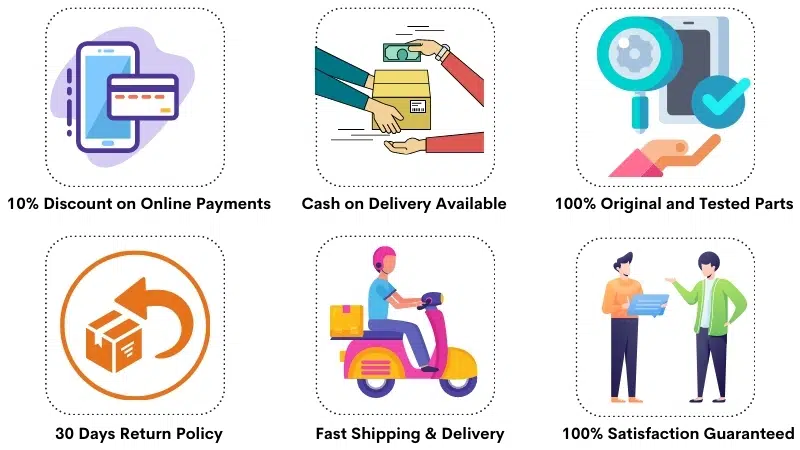 Frequently Asked Questions
Q: How much does it cost to replace a Huawei P30 Pro back panel in India?
The price of a 100% original Huawei P30 Pro back panel is around Rs 4400-4500. Please note that duplicate back panels are also available on other websites for low prices, but you'll not appreciate their quality. Such copy back panels range from Rs 250-500, but their quality is abysmal.
Q: What is the difference between original and duplicate back panels?
These are the significant differences between an original and a duplicate back panel :
The original back panel's color is 100% accurate, and the duplicate's color is very different.
You get a 100% original glass back panel, while duplicates are plastic.
You don't get the camera lens and flash diffuser with the copy back panel.
The original back panel fits 100% perfectly all around the edges, while a duplicate one never fits well.
A copy back panel fads off quickly while the original one stays the same.
You can choose a product according to your desire but never assume that you are paying peanuts and getting the original one. Many customers assume that a back panel shouldn't cost Rs 500, but that's incorrect. The original back panel demands considerable investment but offers 100% satisfaction.
Q: Does the back panel comes with adhesive?
Yes. The back panel comes with an adhesive layer. This layer is all around the back panel, and you need to take off the protective layer of the adhesive to uncover the adhesive tape. You normally don't need additional glue or double tapes to stick the back panel. It is also possible to stick the back panel with glue if needed.
Q: Can I replace the back panel myself at home?
We don't suggest doing experiments at home because both the phone and the back panel are costly. It is not tough to replace the back glass at home, but it can be overwhelming for a newbie. First, you need to decouple the broken back panel, which can be daunting for many customers.
After removing the back panel, you need to clean the remaining glue off the frame. Then clean any visible dust from the phone, clean the camera glass, etc. Then you can paste the back panel easily without any issues. Self-replacement is possible but only for techie customers.
Q: Do you sell an original or a copy back panel?
We sell only the original back panels, which come with a Camera Lens. The product arrives as you see in the photos and offers vivid colors and mesmerizing feel. After replacing the back panel, even you can't tell if you have broken it before. That's the beauty of original spares, which you'll never get with duplicate parts.
Q: Can you please send the product photos on WhatsApp?
Surely, We can. Many customers want to see the product photos and a demo because they have trust issues. We don't have any problem if a customer requests a photo because nothing goes in sending a photo when the stock is ready in our hands. You can always message us on WhatsApp for any such requests.
Huawei P30 Pro Back Panel Photos
If you are excited about the new Huawei P30 Pro back panel, you certainly want to see what it looks like. The back panel you see below is 100% original and comes as shown in the photos below. If you've any questions, please contact us at 9587954273.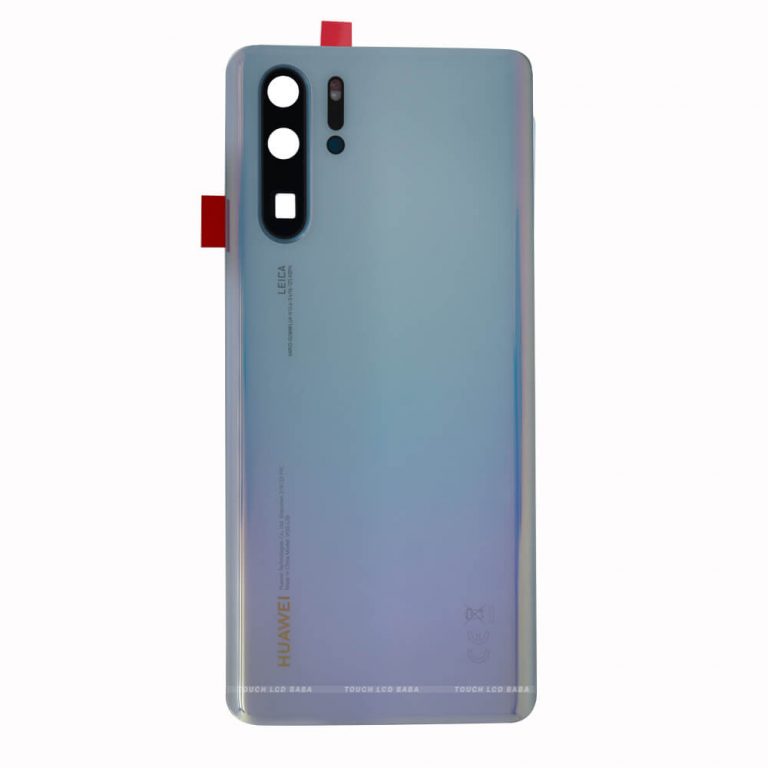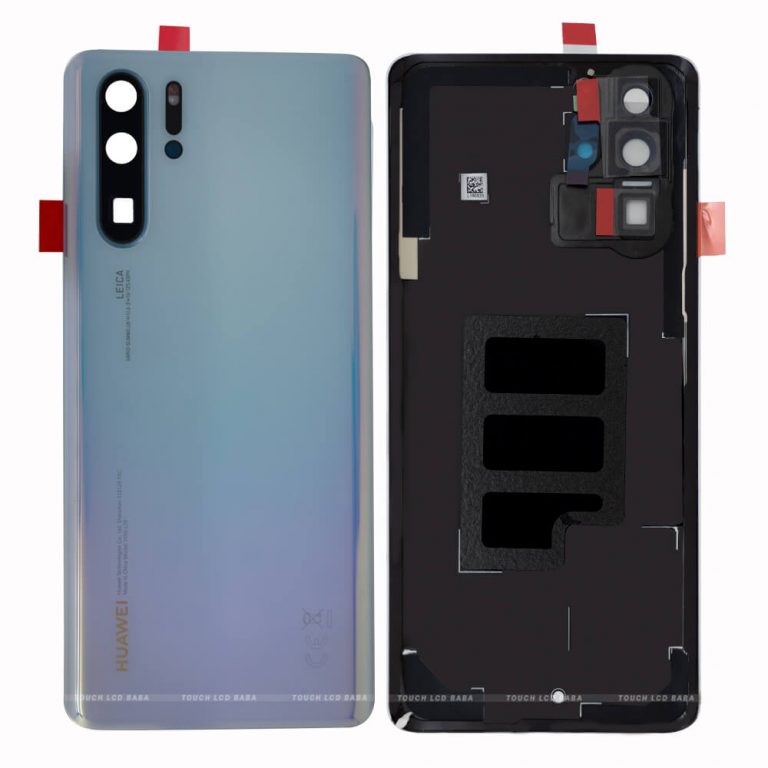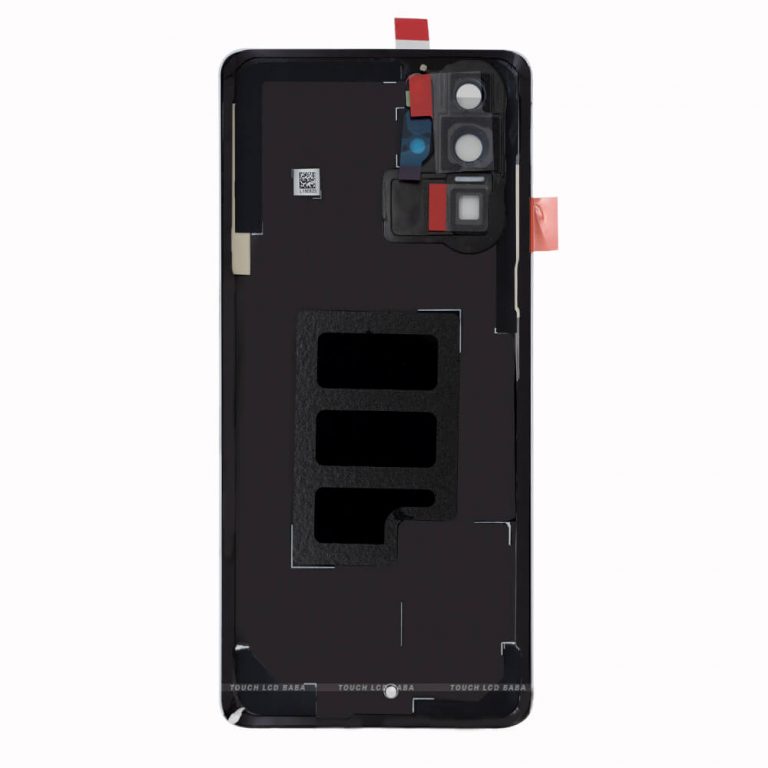 Shipping, Return and Refund Policy
All the products supplied by us come with 30 days return, refund, and replacement guarantee. To return a product, It should be in the same condition as we sent. You can't use or fix the new Huawei P30 Pro back panel if you want to return it. For complete details about Shipping, Returns and Warranty, please click here.