It is so disappointing when we accidentally break the Huawei Y6 2019 display. The Huawei Y6 2019 offers a flawless display, especially for its budget price range, and it would be heartbreaking to see it break. It is never intentional when we break the display or touch screen glass, and it has been a part of our nature for ages because we are all humans at the end of the day. It happens accidentally when we mistakenly drop our smartphone or in similar situations like this.
So if you too have accidentally broken the display of your Huawei Y6 2019, anxiousness must be dancing in your head because you cannot figure out which option would be ideal for you. A smartphone's display works because of two parts, the inner display and the top layer of touch screen glass, and both these parts are very delicate but equally important. It is essential to handle them with caution at all times and breaking one of them will require a complete combo replacement.
Do the Huawei Y6 2019 and Huawei Y6 Prime 2019 refer to the same model?
Yes. Some customers need a display for Y6 2019 and some others ask for Huawei Y6 Prime 2019. Huawei launched the same model with different names in different countries and that has created confusion. In case you need a display replacement for Huawei Y6 Prime 2019, you can use the same display because both phones share the same display.
Huawei Y6 2019 Display Specifications
| | |
| --- | --- |
| | This combo is 100% original, manually tested and suitable for Huawei Y6 2019. |
| | The Huawei Y6 2019 display size is 6.09″, the display type is IPS LCD and resolution is 720 x 1560 pixels @282 PPI. |
| | It is a complete unit of display and touch screen merged into one. |
| | This display is 100% original, exactly the same as it comes along with a  brand new phone. |
| | The display comes from OEM factory whose parts are fitted in brand new phones. |
| | We verify each display for 100% flawless working before dispatch. |
| | The screen is verified for working with all variants of Huawei Y6 2019. |
| | We offer a 30 days return, refund and replacement guarantee on all parts. |
| | Please note that warranty is void after pasting the product or removing the testing warranty labels. |
| | We have the display replacement readily available in stock and shipping time is very fast. |
| | You can order the product using Cash on Delivery and Online Payments. |
What is the meaning of the Huawei Y6 2019 Display Combo?
If you are wondering about a combo, it is a combination of display and touch screen glass merged into one piece. The display and touch screen glass are separate parts initially, but they are later interlinked to provide better usability and quality experience. So when you read the word combo, interpret it as a complete display unit.
You likely broke only the top layer of touch screen glass or only the internal display. Such things often take place when one part goes bad, and the other continues to work as desired. You might be tempted to replace only the broken part in such a situation, but that's not as easy as it sounds. We'll discuss this possibility and the consequences later on this page.
What are the options to replace the display at a reasonable price?
The price greatly influences the buyer's purchase decision, and the display quality also matters a lot. This section will guide you about the various options you can utilize to replace a broken display, and their pros and cons. we'll also discuss the potential problems you might face while replacing the Huawei Y6 2019 display. The options are :
1. Go To the Official Service Center
The official service center is the first choice of many customers who have easy access to it in their locality. However, in smaller towns and cities, you will not be able to find the service center, and most probably, you can't ship your device to another city and wait for days/weeks for the repairs. The mobile phone is a very urgent requirement, and you probably don't want to live without a phone for a few days. You'll also have some important data and other stuff on your phone, and you may be certainly worried about that also
The price is usually very high in the service center unless they are running some discounts or promotional offers. So the price is also a big factor and such high prices will not suit everyone. The best aspect of this option is 100% original product and assurance of proper fitting. The cons are high price, non-availability of service centers, spare parts shortage, and waiting time.
2. Local Market Repairs
This option is the most preferred by the customers because the prices are lower in the local market. Many people rush to the spare parts shop and get the Huawei Y6 2019 display for the lowest possible price, but all those screens are duplicates. The display's quality is terrible, offering a very low brightness, dull colors, and a stiff working touch screen glass.
From these so-called first copy products, you can't expect the same experience as before. Surely, the prices are lower, and you can spare some cash, but we don't recommend this option because you've to replace the display every few weeks, and new issues will start emerging now and then.
3. Buy Online and Install Locally
If you buy from a trusted vendor like us, it is probably the best method to replace a broken display and enjoy the best of both worlds. You can get a 100% original spare part for a reasonable price, and even you can install it yourself at home. We supply 100% original screen replacements to our clients and offer the best prices.
This option is also not risk-free if your purchase decisions are fully based on low prices, and you easily buy from unreliable vendors without a second thought. If you are not interested in an original display, we are probably not the right choice, and you shouldn't even purchase the duplicates online when you can easily find them locally.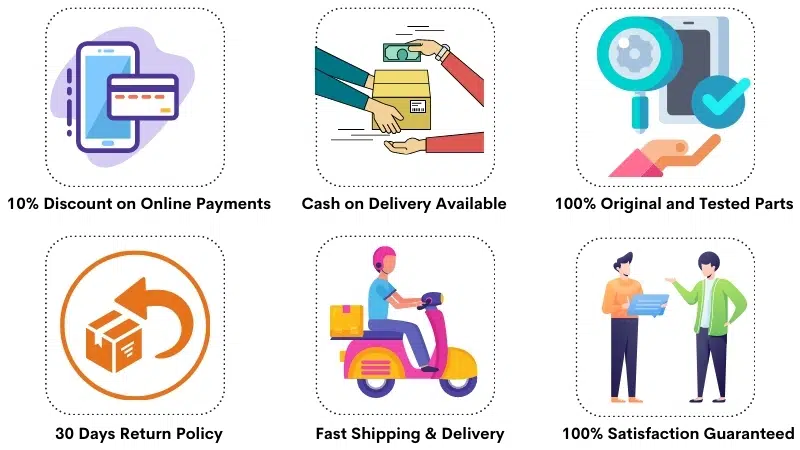 Is it possible to replace only the touch screen glass?
The only glass replacement method allows you to replace the broken touch screen glass with a duplicate one. It is a very cheap alternative, and therefore customers are often seen picking this alternative over the combo replacement just because of its price. Customers completely neglect the adverse effects that this replacement method brings to the table. Only glass replacement involves separating the broken glass from the display and then pasting a new duplicate touch screen glass on the same old display. This appears to be an effortless and easy procedure, but it hides the harsh truth behind its cheap pricing.
Please note that the display and touch screen glass are glued firmly, and when you try to separate both parts, it has a high probability of damaging the display. You wanted to use the old display, and now when the display also breaks during the separation process, you are left with no choice but to buy the Huawei Y6 2019 combo. Even if the glass replacement is successful, it never renders the same quality as before, so don't keep your expectations high as we've often seen this failing miserably.
What is the difference between the first copy and the original display products?
A first copy is a rip-off or a duplicate of the original display product, so they cost extremely low. Duplicate products always cost less because the material that is used in the making of these is too cheap and low quality as well. A duplicate product will look like the original display, but when you compare original and duplicate side-by-side (or one by one). A duplicate can never compete against the original because it has no more than 40% resemblance to the actual display's quality in brightness, colors, and touch screen fluidness.
The duplicates are called OG/First Copy in local markets, designed to fool you. The technicians want you to believe that they are selling original products, but if you test them before the final installation, the truth will easily come out. It is an unethical tactic, but it is widely used to attract customers because they buy these displays before considering other options because of lower prices.
Frequently Asked Questions
Q: How much does it cost to replace a broken Huawei Y6 2019 display in India? 
The price of a 100% original Huawei Y6 2019 display replacement is around Rs 2800-3000. If you buy a first copy screen replacement, then the combo costs about Rs 1200-1400 in India. The price difference directly impacts the overall quality of the screen.
Q: What can I do if the new display is not working?
Every display that you buy from Touch LCD Baba will 100% work because we do not ship any damaged or faulty products to our customers. Our team of experts thoroughly tests every detail of the display using various methods to ensure that our customers do not receive a faulty or damaged display product.
Therefore, it is highly unlikely that a customer will receive a faulty combo/folder from Touch LCD Baba. However, you do end up with a display product that doesn't work for some unfortunate reason; we would request you to contact the support team at Touch LCD Baba and file your complaint there. We offer 30 days replacement and refund policy on all our products, and under this policy, we will either offer to replace your product or refund your money.
You should know that this policy is only available if the product remains unused, so you have to make sure that you do not stick this display to your phone before you test it, and please do not use the display. Before you try the product altogether, please do not remove the warranty labels. You can easily test the product before fitting so there is no need to tamper with the product in any way.
Q: Do you test the display before shipment?
Yes. We do test each display one by one by using the motherboard of Y6 2019.  We ensure that all the displays that leave our building are top-notch and pass all the quality checks. To achieve this goal, we have hired some highly trained professionals who work in a team to test all these products through various techniques and stages to ensure that they are not defective. So don't worry, we ensure that everything will be 100% flawless and working.
Q: Why is it hard to find the original display screen of Huawei Y6 2019?
The local markets often sell more of what the customers ask. Oftentimes, customers demand lower-quality screens to save some cash, and that's why original screens aren't available there. The markets have tons of duplicate products and very few original products because duplicate products cost significantly less, attracting customers.
On the other hand, the original displays are comparatively costlier and hardly available. There is very little demand for original products, which decreases the seller's profit margin, and therefore sellers get more duplicates because they sell fast. They sell quickly, giving them more profits to earn.
Honor Y6 2019 Display Photos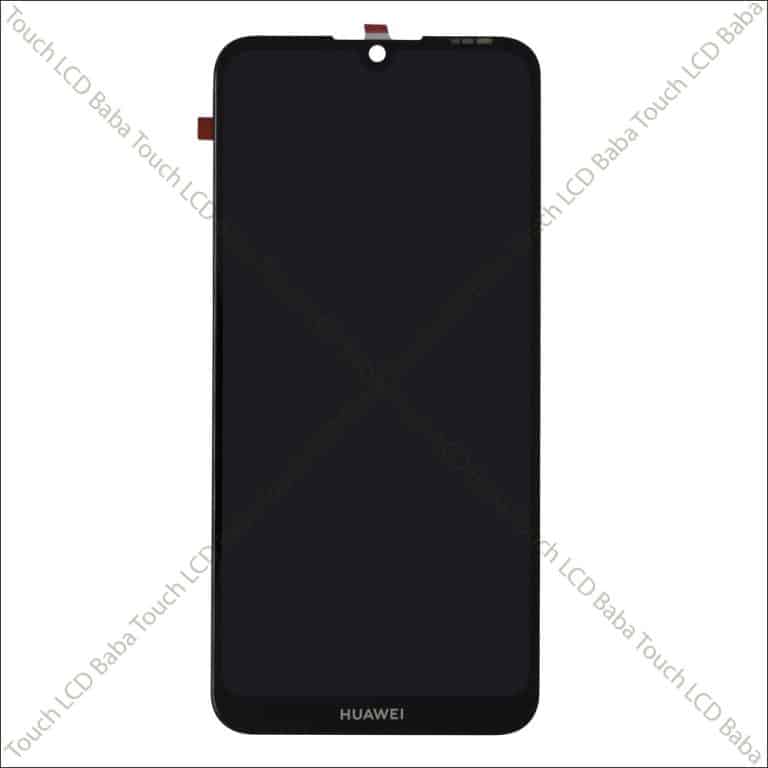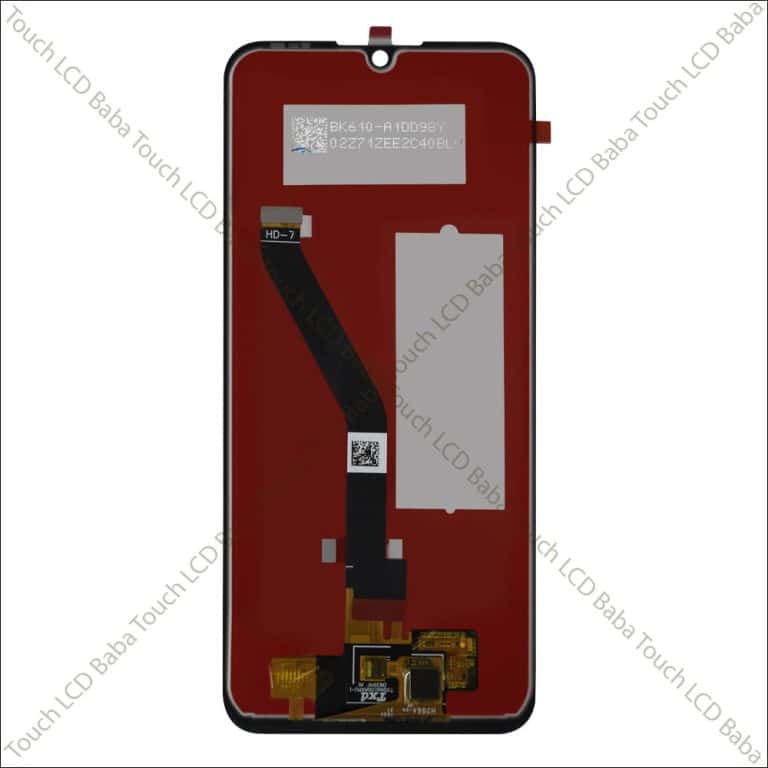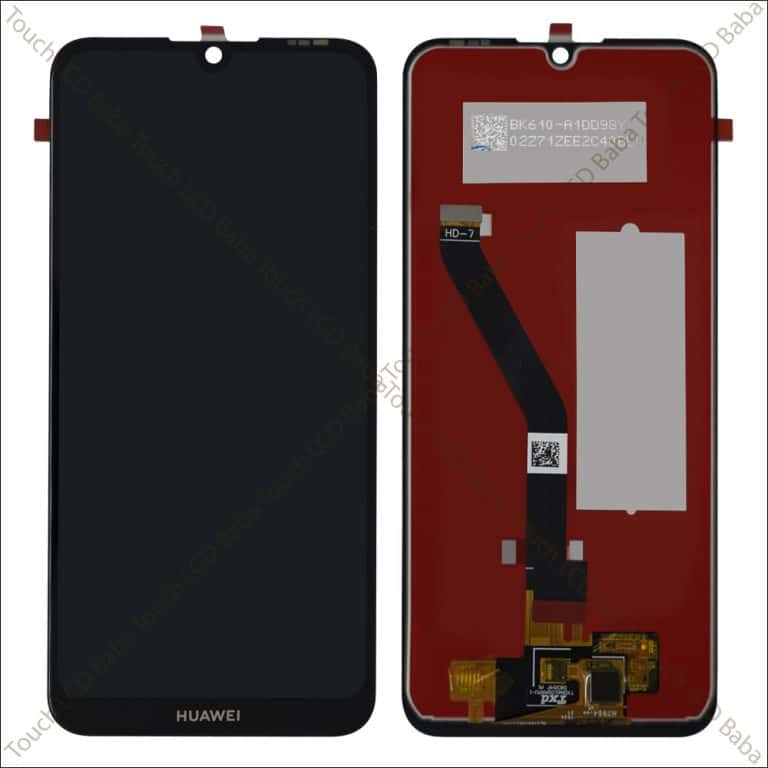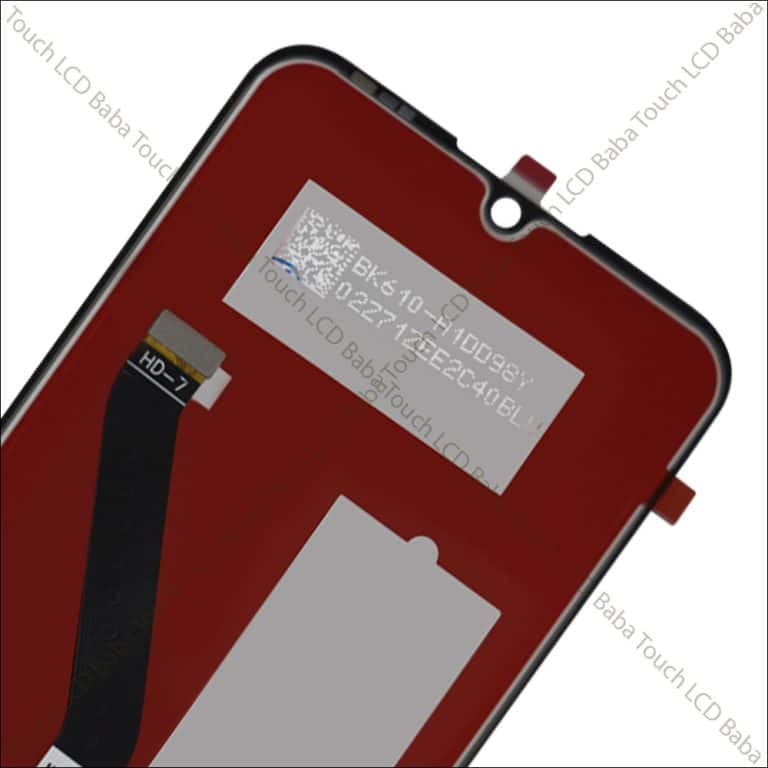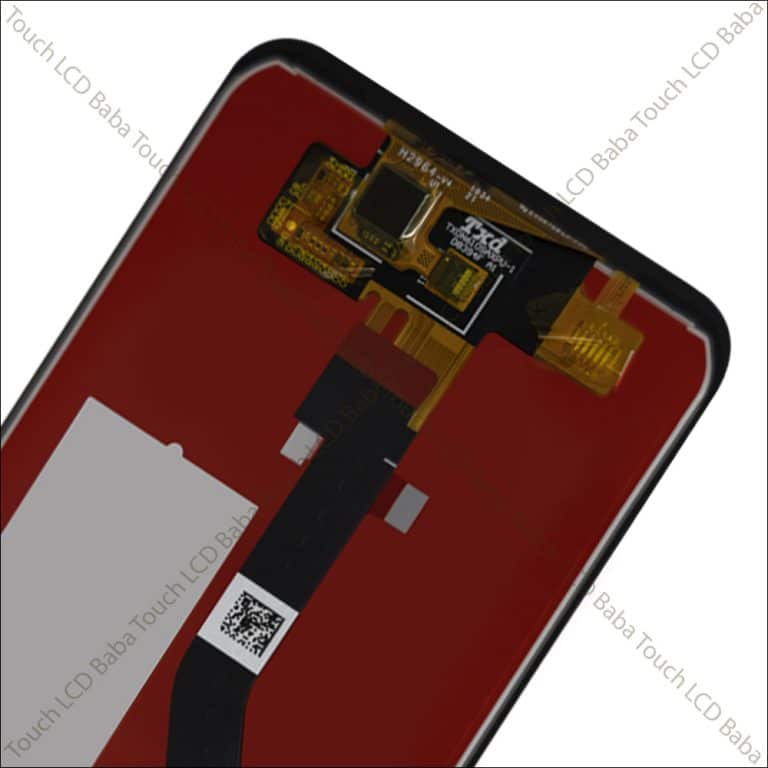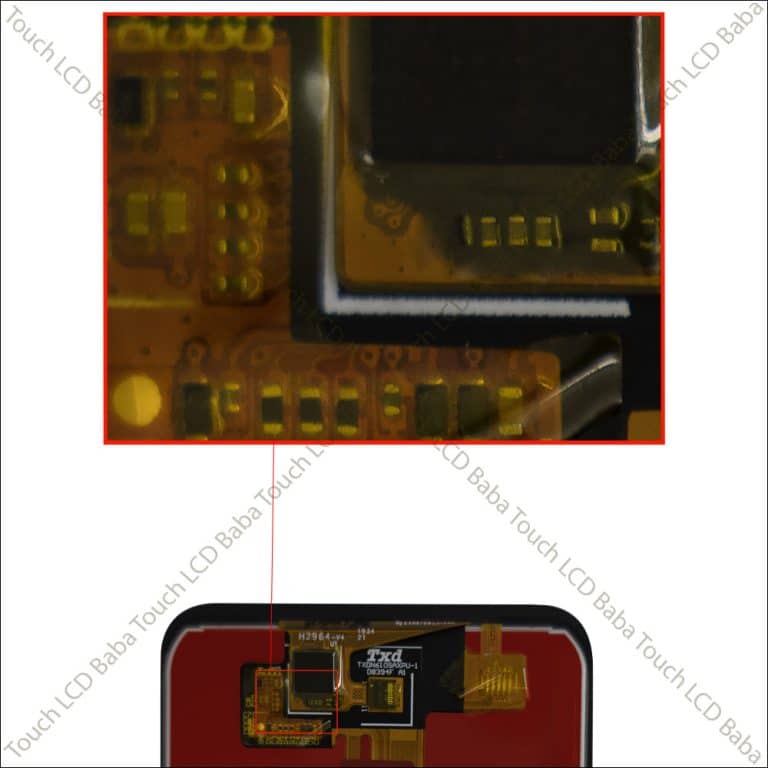 Shipping, Return and Refund Policy
All the products supplied by us come with 30 days return, refund, and replacement guarantee. To return a product, It should be in the same condition as we sent. You can't use or fix the new Huawei Y6 2019 display if you want to return it. For complete details about Shipping, Returns and Warranty, please click here.