If you arrived here searching for the Huawei P40 Lite display and touch screen combo, the required part is available on our website. Please note that Huawei didn't launch the P40 Lite phone in India, and most people who own this device have bought it overseas. The display on this page is 100% original, tested, and has a replacement guarantee for any defects. On this page, you can find complete details about the product and understand the difference between original and duplicate spare parts.
Most people who own this device face trouble finding a display replacement in their locality because such models aren't available locally. The local market's primary focus is selling fast-moving duplicate screens, and that's why you can't find such products there. Many customers feel overwhelmed when the product isn't available in their city but elsewhere, which is normal. Nowadays, many models exist, and buying everything in a single shop is impossible.
How does the display's price affect the quality?
Before you purchase a random display online, you should know that all display replacements are not equal in quality. If you buy a duplicate display replacement by looking at its cheap price tag, you should expect the quality in the same proportion. You'll not get the same original quality and lose much of the display's colors and brightness.
An original Huawei P40 Lite display costs around Rs 3800-4000; if you get a display for half the price, you shouldn't expect miracles. You can be sure that you'll get a duplicate screen replacement, and later you must repent of your decision. You can purchase duplicate products if you want to, but don't expect original screens for meager prices.
What is the meaning of the Huawei P40 Lite display combo?
Please note that the display and touch screen are combined, which is the meaning of a display combo. The inner display comes in close connection with the touch screen glass. In many cases, only the touch screen glass cracks, and the internal display stays safe. Still, you need to replace the complete display unit as the display and touch screen glass are combined.
Often, Customers who have broken only the touch screen glass think about replacing only the glass, but that's a tricky process. In short, if you want to retain the original display quality and touch screen smoothness, you should always replace the broken display unit with an original combo. Alternative methods exist, but you must confront many problems with low-quality parts.
What are the model numbers of the Huawei P40 Lite?
It is crucial to order a suitable display replacement for your phone; otherwise, you might receive the wrong product that will not work for you. These are the supported model numbers; you should always match your phone's model number before ordering the product.
JNY-L21A
JNY-L01A
JNY-L21B
JNY-L22A
JNY-L02A
JNY-L22B
If you find any discrepancy with the model number, please get in touch with us at 9587954273. We'll be happy to assist you further and suggest the right product for your needs. You can always send a message to us on WhatsApp at 9587954273, along with your phone's photos, so that we can better assess the situation.
Huawei P40 Lite Display Specifications
| | |
| --- | --- |
| | This Huawei P40 Lite display combo is 100% original, tested, and suitable for Huawei P40 Lite. |
| | You can use this display in all variants of Huawei P40 Lite regardless of where you bought the phone. |
| | Huawei Nova 7i display size is 6.4″, the display type is IPS LCD, and the resolution is 1080 x 2310 pixels @398 PPI density. |
| | Our testing engineers test each display for 100% excellent working before dispatch. |
| | The new Huawei Noa 7i display offers 100% original colors, brightness, and sharpness. |
| | You can easily test and verify the working condition of the new display before installation. |
| | Our products come with 30 days returns, refund, and replacement guarantee. |
| | We take insurance for all the shipments during transit for our customer's safety. |
| | The combo is readily available in stock and the shipping time is very fast. |
| | We offer Cash on Delivery and online payments (10% extra discount). |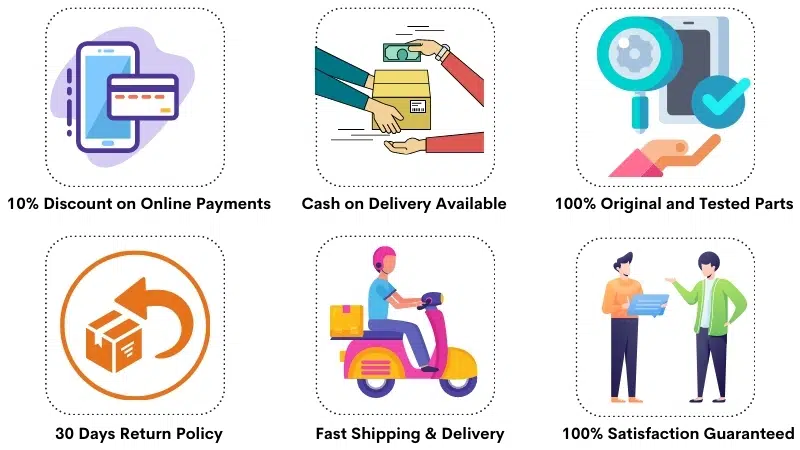 Frequently Asked Questions
Q. How much does replacing a broken Huawei P40 Lite display in India cost?
The price of a 100% original Huawei P40 Lite display replacement is around Rs 3800-4000. The screen replacement costs Rs 1800-2000 in India if you buy a fake/copy display replacement. Please note that a duplicate display is not equivalent to the original in any aspect and massive degradation in overall quality is inevitable.
Q. How can I test the new Huawei P40 Lite combo without installing it?
You can easily test the new display and verify its working condition before installation. Many customers are unaware that they can easily test and scrutinize the display before installation. It would be best if you never assembled a display without testing it first because that will void the warranty, and you can no longer opt for a refund/replacement on a used product. Here is how to test the new display :
First, you need to take off the rear panel of your phone.
Then, open all the necessary screws to get access to the motherboard.
Eject the old display's connection from the motherboard.
Connect the new display to the motherboard and place it gently on a bubble wrap.
Turn on the phone, and you can easily test the display like you use your phone regularly.
Please note that open condition testing is rigidly accurate and allows you to verify the display's quality, colors, smoothness, and all other aspects before installation. Once you've confirmed that everything is flawless, you can install the new display without fear. Always install the display gently, and don't press it excessively during installation to avoid any damage.
Q. Does this display combo support all variants of Huawei P40 Lite? 
Yes. The product sold on this page supports all variants of Huawei P40 Lite. This display would suit you even if you bought this phone from Dubai or any other country. If someone gifted you this phone or bought it while traveling overseas, you can buy the display replacement available on this page and resolve the broken display issue.
If you couldn't find this display in the local market or the service center, that doesn't mean that the display is not available anywhere. Many customers purchase screen replacements online and replace the broken part with a local technician's help. It would help if you always talked with a local technician first to prepare for the installation in advance and then order the product. This way, you don't have to go here and there for the installation, and as soon as you receive the display, you can go for the installation without delays.
Q. Who will install the new display on my phone?
If you buy the display online, you need to seek a local technician's help to install the display on your phone. Some customers want to buy the display and also want us to install it, but that's not possible for us. Hundreds of technicians install the screens on customers' phones in the local market. The average installation charges are around Rs 200-300; anything above that is excessive.
Q. Why do the local market technicians advise against buying the display online?
Many technicians will advise you against buying a display online, and they will even intimidate you that you'll get a lousy product and many other similar things. Such situations are normal because mobile phone technicians have already lost a lot of business against online vendors. Those days are long gone when they could easily install a duplicate display and charge Rs 2500 for a Rs 1000 product.
Many technicians who have looted customers for years can't digest this changing pattern, which is why they try to poison your ears. Mostly, technicians frown upon customers because they can't make any money on display (because you bought it yourself), and now you'll only pay installation charges to them. In such situations, technicians ask for Rs 500 or so to install the display as their way of retaliation because the customer bought the display online.
We don't say that all technicians are equal because some technicians appreciate it when a customer brings in an original display replacement himself. Some would even admire the customer's decision, but a vast majority of repairing people would advise you against buying the display online, and you should know how to avoid them.
A technician's job is limited to installing the display, but still, many of them try to misguide you so that you don't buy the display replacements online and visit their shop only. Everyone tries to save their business; you should be aware of such tactics as a customer.
Q. Is it possible to replace only the glass and reuse the inner display?
Yes. It is possible to replace only the broken glass and reuse the existing display. This process is known as glass replacement which is quite popular in the local markets. If you are troubled by this situation for the first time, you might now know about these drawbacks of glass replacement.
The glass replacement relies entirely on using a duplicate touch screen glass to replace the original.
You'll not get the same fluid experience with a duplicate touchscreen glass.
The copy touch screen glass breaks very easily, and you'll be stuck into a loop of repeated replacements.
Often, the glass replacement fails because the inner display also cracks during the operation.
You'll lose all the glory and smoothness of your phone to save a few hundred.
Before you opt for this solution, you should know that it is not the ideal way to repair broken screens. Glass replacement was not even an option a few years ago. In the past few years,  glass replacement has emerged as a solution because customers want to repair the phone anyhow by paying less money and don't care about the loss in quality. If you opt for glass replacement, we've already warned you.
Huawei P40 Lite Display Photos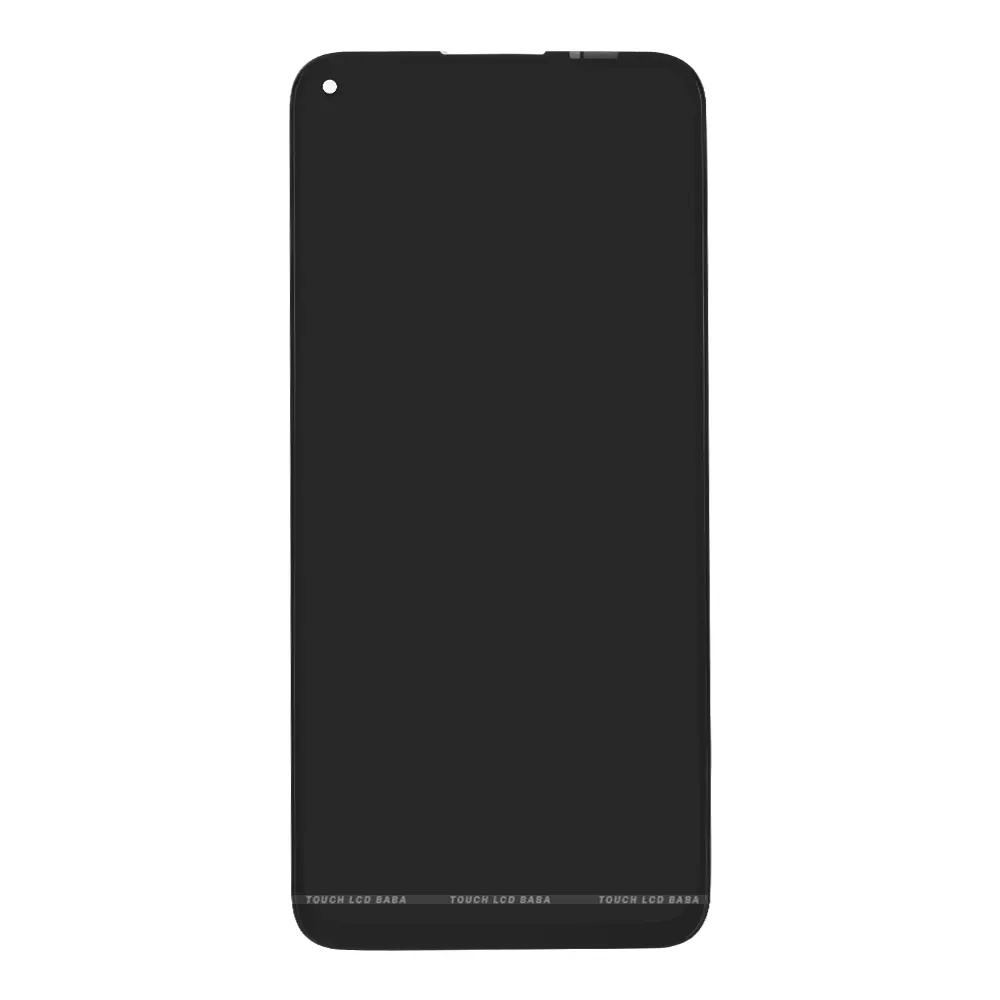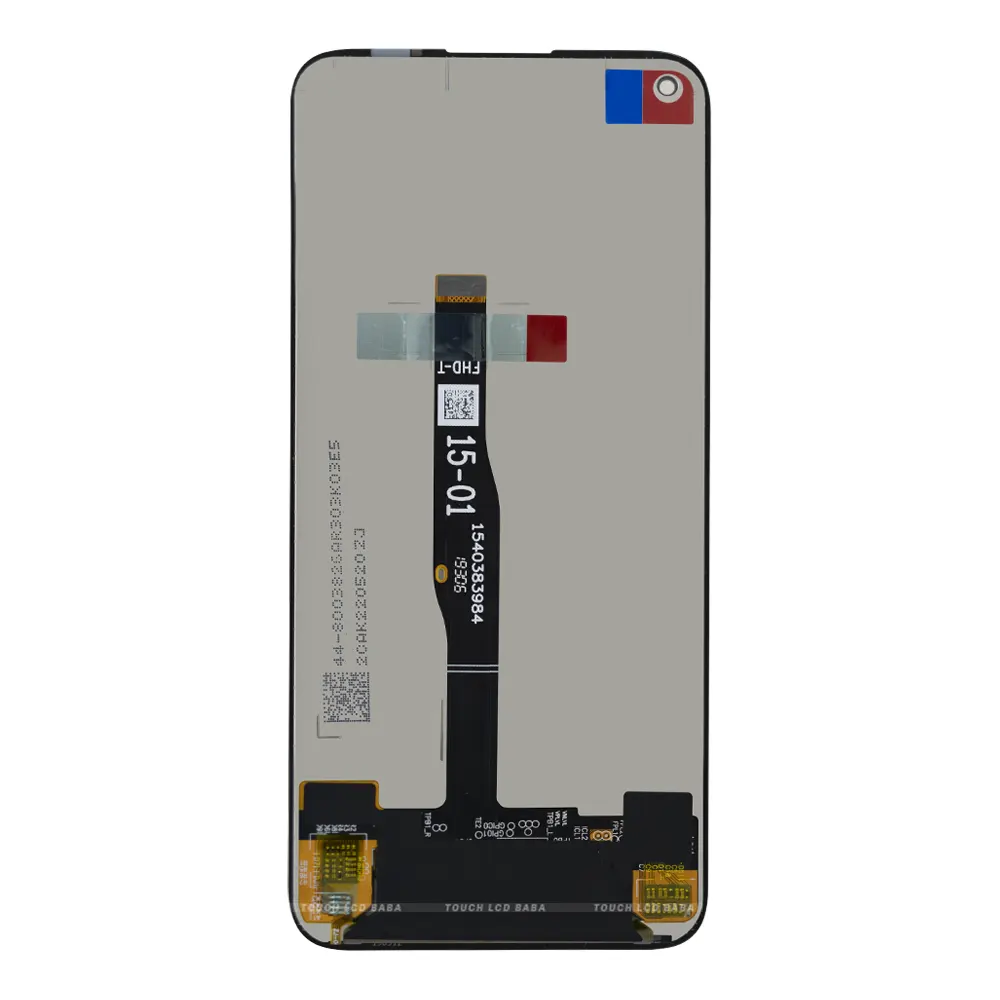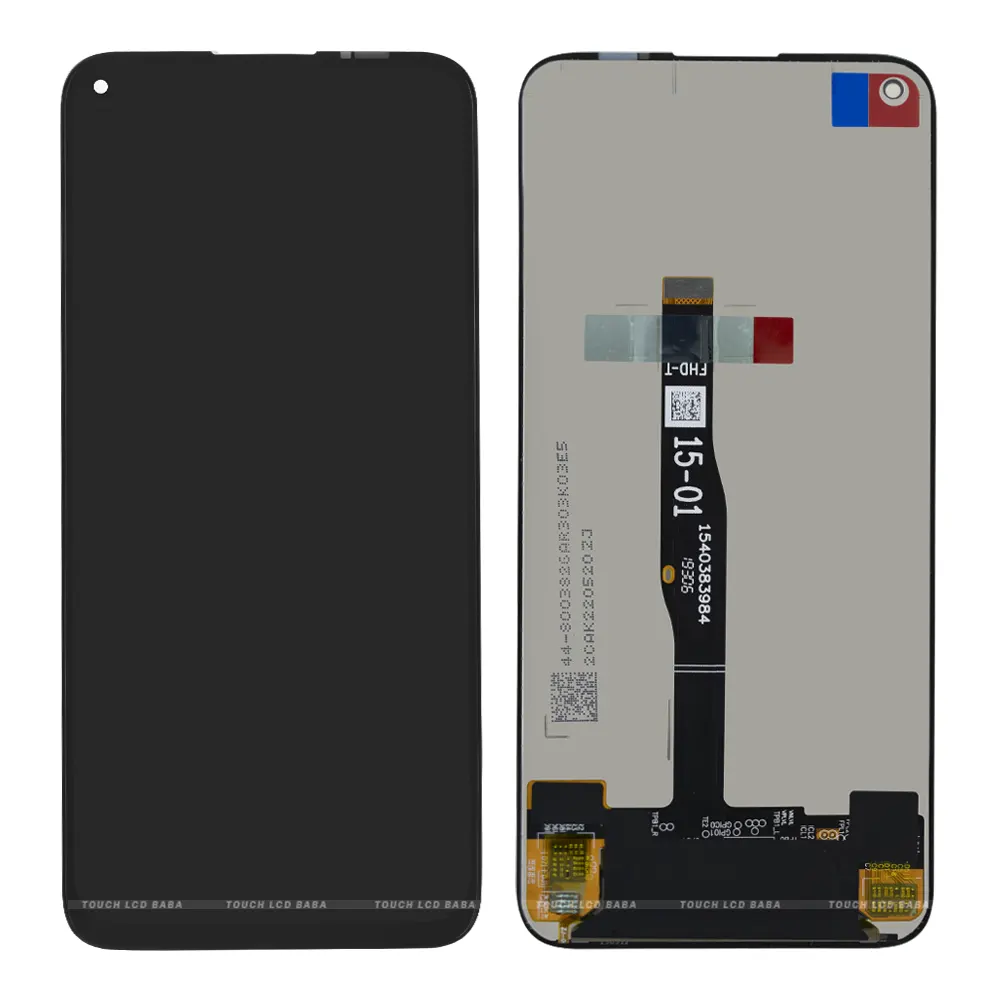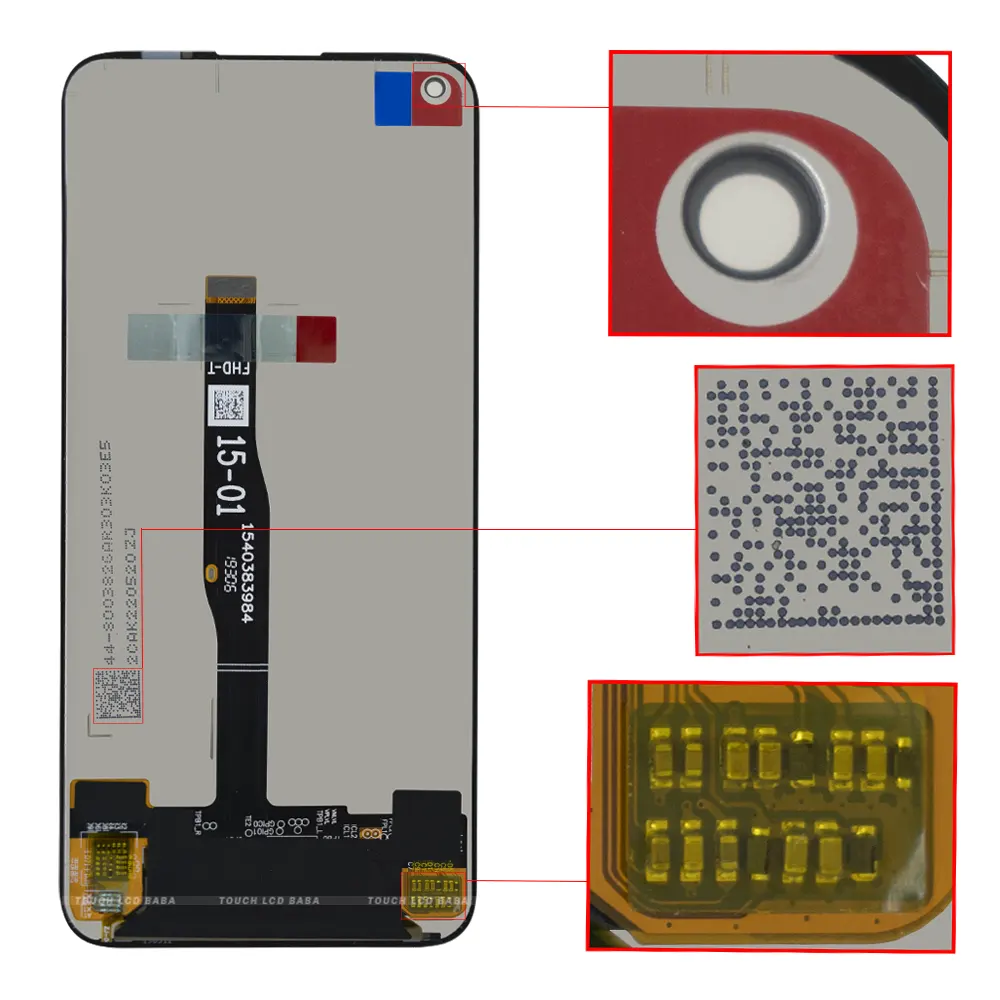 Shipping, Return and Refund Policy
All our products come with 30 days return, refund, and replacement guarantee. To return a product, It should be in the same condition as we sent. You can't use or fix the new Huawei P40 Lite display if you want to return it. For complete details about Shipping, Returns and Warranty, please click here.