If you want to purchase a brand new display replacement for IQOO Z3, you've arrived at the right web page. The iQOO is a sub-brand of Vivo but debuted in India as an Independent brand. Many customers use the iQOO phones and need screen replacement from time to time. If you have broken the display or touch screen digitizer glass of IQOO Z3 5G, you probably can't find it in the local market.
The IQOO is a new, less known brand in the spare parts market. If you go to a local repair shop and ask for this brand's display replacement, you'll likely not find as much variety as other brands. It makes finding screen replacement harder, and even if you find a display, you'll mostly get duplicate products that won't do anything good to your phone. Local screen replacements are not up to standards and can cause overheating and other issues that harm the motherboard.
What is the IQOO Z3 display combo?
Simply put, a display combo is the bread and butter of the mobile phone repairing industry. Everyone uses a display combo to overcome the damage to the glass or your phone's internal display. A display combo is a unit of IPS LCD and touch screen digitizer glass merged into one and used for replacing broken screens.
A combo is a spare display unit kept for future use. When a new mobile phone hits the market, manufacturers know that customers will require new spare screens in the future. When customers break their phones accidentally, these spare screens are used to replace the broken ones. Please note that all display combos are not equal, and duplicate products are the biggest problem in this industry.
Why does a duplicate IQOO Z3 display cost less?
The original display of IQOO Z3 takes significant investment, and not everyone is capable of that. Customers go to the local market to repair their phones, but when they learn about the price of an original display, they take a step back. To overcome this problem, small manufacturers in China make compatible/duplicate products sold as a first copy in the local markets.
These are average-quality screens that offer low brightness and colors and cost less. Such compatible screens are made using the lowest quality material, light reflectors, and glass. That's why these screens offer low brightness and less durability than the original ones. Customers buy these products because they want to invest less in replacing the display.
You should also know that original screens come from an OEM manufacturer, a factory that makes original screens for the parent company. This factory makes all the original screens, and the primary company assembles these screens into brand new phones. The price of original displays is high, but the quality is also paramount because these factories use the best quality, tested, and certified material to craft new screens.
IQOO Z3 5G Display Specifications
| | |
| --- | --- |
| | This display is 100% original, tested and suitable for IQOO Z3 5G, model number Vivo i2011. |
| | The IQOO Z3 display size is 6.58″, the display type is Full HD+ and the resolution is 2408 × 1080 Pixels. |
| | You get a complete folder of IPS LCD and touch screen digitizer glass. |
| | We test and verify the working condition of each display before shipping. |
| | You'll get 100% the same colors, brightness and smoothness as your initial display. |
| | You also get a testing warranty which allows you to test the display before installation. |
| | We back our products with a 30 days return, refund and replacement guarantee (in unused condition). |
| | The new display fits very well without leaving any openings on the side. |
| | We pack fragile products very carefully accompanied by additional protective layers. |
| | Our delivery service is available all over India and you will also get the tracking details. |
| | You can order the product using Cash on Delivery or Online Payments (10% additional discount). |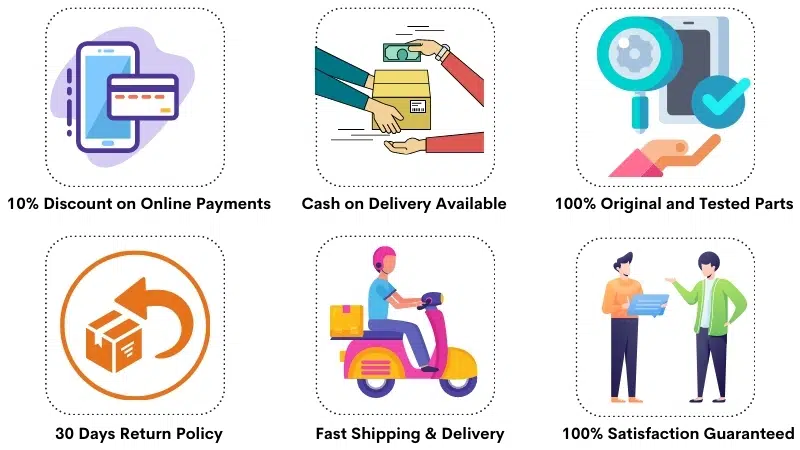 Frequently Asked Questions
Q: How much does replacing a broken iQOO Z3 5G display in India cost?
The price of a 100% original iQOO Z3 display replacement (model number i2011) is around Rs 3200-3500. You can also purchase duplicate screens from the local market that cost around Rs 1400-1500, including installation. A duplicate display doesn't work like the original and offers much-reduced quality in every aspect.
Q: Why should I purchase the original display?
Customers buy compatible/first copy screens only to save money, and there is no other reason. A mobile phone is probably your best companion, and we don't suggest ruining it by installing a duplicate display replacement. You'll face many issues with low-quality products, and you'll also be unable to use the phone in the same manner.
A duplicate display exhibits low brightness, dull colors, and a harsh touch screen experience. After replacing the display with a duplicate one, you'll feel like all the vital aspects of your phone have gone, and you can only use it for calling. What is the purpose of a phone when you can't take good photos and even watch multimedia content in the original quality? A low-quality display hampers all the aspects reliant on the display, so you should purchase the original display.
Q: I have broken only the glass, and the touch is working fine. What should I do?
It is one of the most commonly asked questions by the customers. By asking this question, they want to infer that everything is fine on their phone, even the touch works perfectly, but only the glass has broken. They want to insist that nothing is bad on the phone except the glass, and that's why they want to replace it alone.
It is worth mentioning that the broken glass is not an individual part but fused with the underneath display. The glass combines with the IPS LCD using LOCA glue; if you try to remove only the glass forcefully, the display will also break. So the damage to the glass requires you to replace the display combo, and we hope you got the point.
Q: How can I replace only the touch screen glass?
We don't recommend or facilitate touch screen glass replacement because it is not in line with the industry standards. If you replace only the glass, the display quality, brightness, and touch screen smoothness will be negatively impacted. You can use the phone, but the display will become spotty, having wrinkles and scattered light.
The touch screen glass replacement doesn't do wonders to your phone, but it is just a duplicate glass worth Rs 50. All mobile phone technicians recommend glass replacement in unison because it makes them money. By using a duplicate glass and an OCA Sheet, they can easily extort Rs 500-1000 from a customer. Even if the glass replacement fails and the display also breaks, they don't owe any responsibility, and most customers agree to bear the risk of glass replacement.
Q: Can I install the IQOO Z3 display at home?
One shouldn't take folder replacements lightly, and you shouldn't commence the job without having expertise. You'll need tools and expertise to install the display, and if you make a minor mistake, that can impact the new display or other parts of the phone. We don't say that replacing the display is overly technical, but some basic knowledge is still required.
Based on our experience, around 5% of customers try things themselves, damage the parts and then try forgery attempts to replace damaged parts. Please note that we can easily recognize what you've done with the part because we've been in the business for years. It would be a lot better to follow the recommended approach and don't refrain from paying Rs 150-200 to a technician of your choice.
Q: How can I identify the original display myself?
Many customers want to identify the original display themselves, but unfortunately, if you have no background knowledge, you can only guess things according to your thoughts. Without having background knowledge of manufacturing factories and other identities of an original product, you can't identify the original display yourself. It is not something we can explain to you over a phone call because it demands practical experience.
If you test an original display, you will observe the same quality, colors, and brightness as your factory-fitted display. The appearance of an original display is solid, touch screen glass is thick/curvy, and it feels luxurious. By testing the display in real-time, you can easily ensure the quality. A local display offers dull colors and low brightness, and you must press hard to make the touch screen work.
Q: What are the three major drawbacks of compatible/duplicate screens?
These are the drawbacks of installing a duplicate combo or folder on your phone. You should take these issues seriously :
The brightness of a compatible/duplicate display is very poor, and you can't see anything on display in direct sunlight. According to our experience, a copy display exhibits 50% brightness of the original display on peak levels.

The typing will not be accurate in the first attempt because a duplicate touch screen malfunctions. Using social media applications will become a nightmare because you need to type and correct a lot in your conversations.

A fake display is an open invitation to other problems like phone overheating, fast-draining battery, heating of the motherboard, and other similar issues.
We don't suggest such products to our customers because, in the long run, you'll always spend more money to correct the problems created by a duplicate display.
Q: I have trust issues. How can you convince me?
Many customers have trust issues, and we prefer not to deal with such customers. That's because such customers come up with their non-existing theories and create chaos in the support channel for no reason. These customers are skeptical in the first instance, and later they try to bother sellers with their airy knowledge.
We apologize if this answer doesn't seem promising to you; we want to be 100% straightforward and honest in our dealings. We are always happy to explain things to customers and share product photos/videos with them, but we don't want to convince them unnecessarily. A buyer and a seller have their own needs, and one doesn't overpower the another.
Q: How can I test the new display before installation?
You can easily verify the working condition of a new display by testing it on the motherboard. To do that, please follow these steps :
First, please open the back panel gently as per the procedure.
Take off all the necessary screws to access the motherboard section.
Identify the broken display's flex cable and eject it from the motherboard.
Connect the new display's flex cable in the correct direction and turn on the phone using the power button.
The display will become lively, and you can test it as if it is assembled on your phone.
You can use the display like you use your phone every day.
After testing and verifying the working condition of the new IQOO Z3 display, you can finally install it on your phone. If you face any issues while trying the product, you can easily opt for a return/refund/replacement as you've just tested the product and not used/pasted it.
IQOO Z3 5G Display Photos
These images show the actual product you'll get after your order. If you've any questions about the iQOO Z3 display replacement, please call us at 9587954273.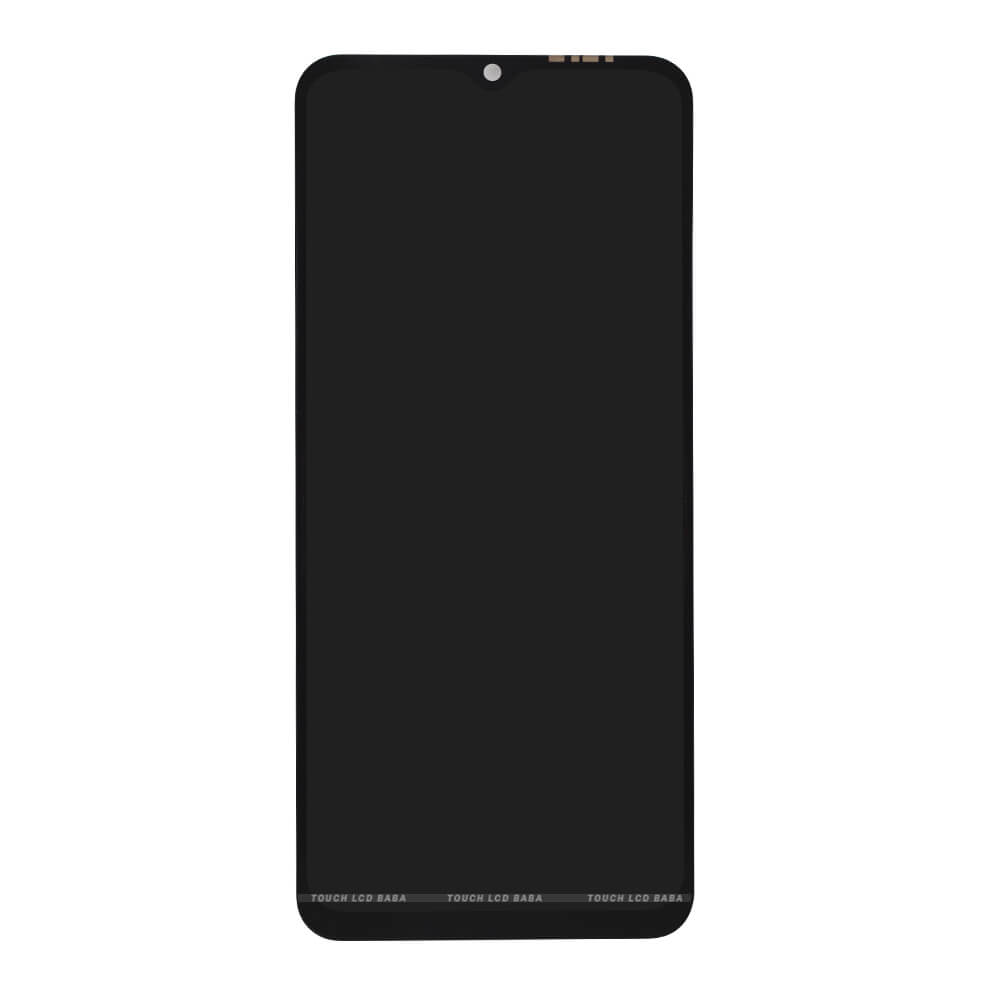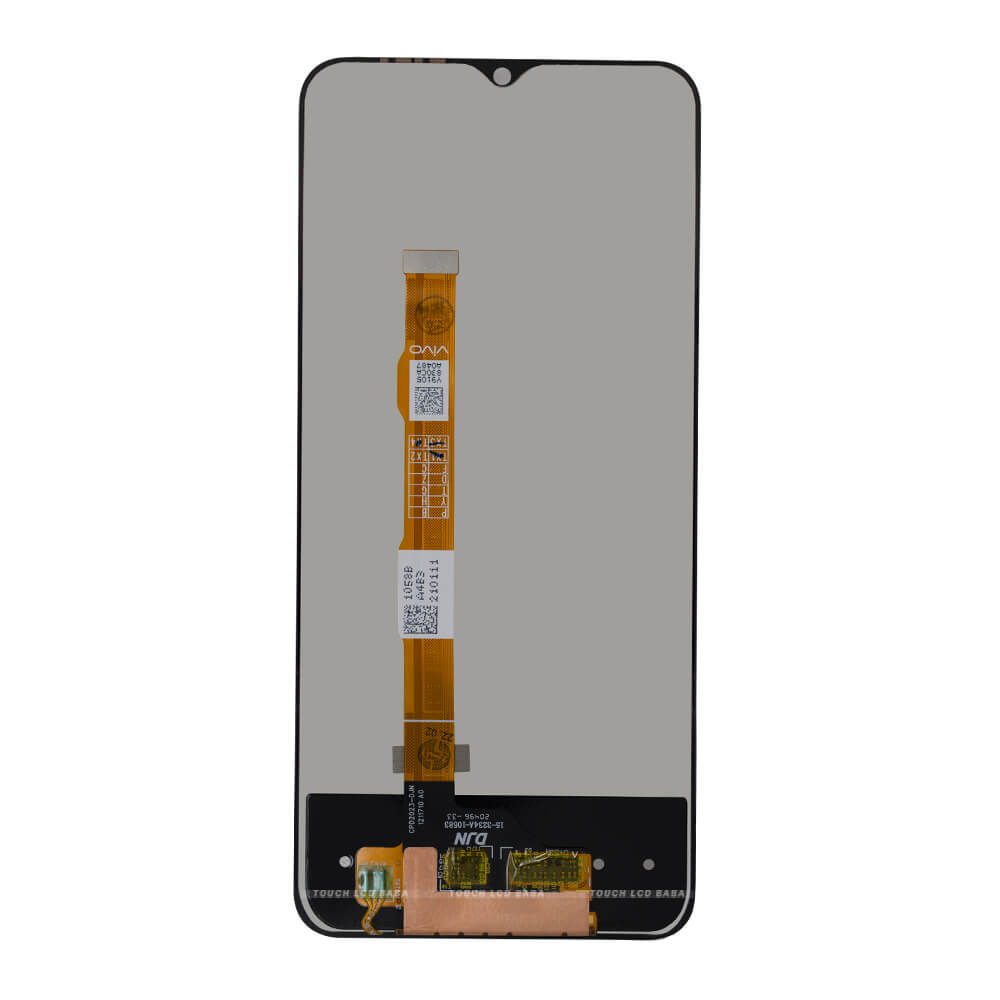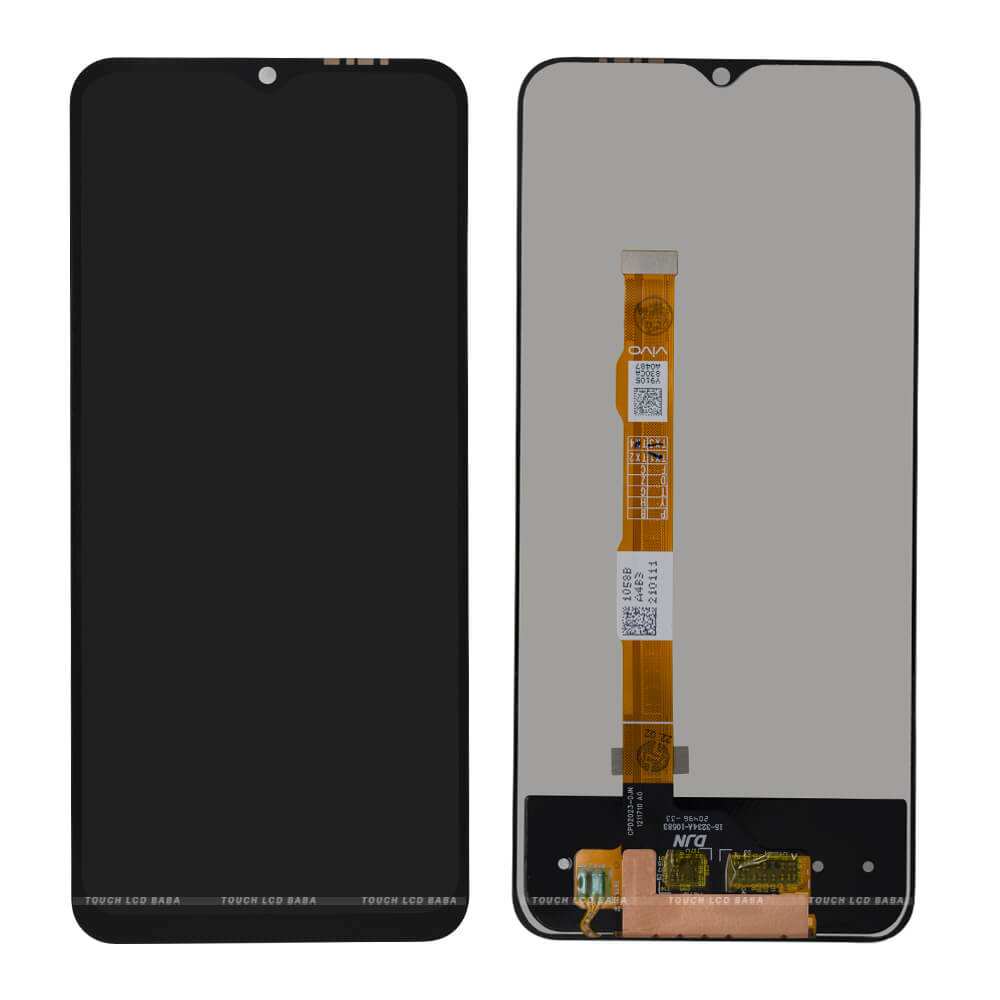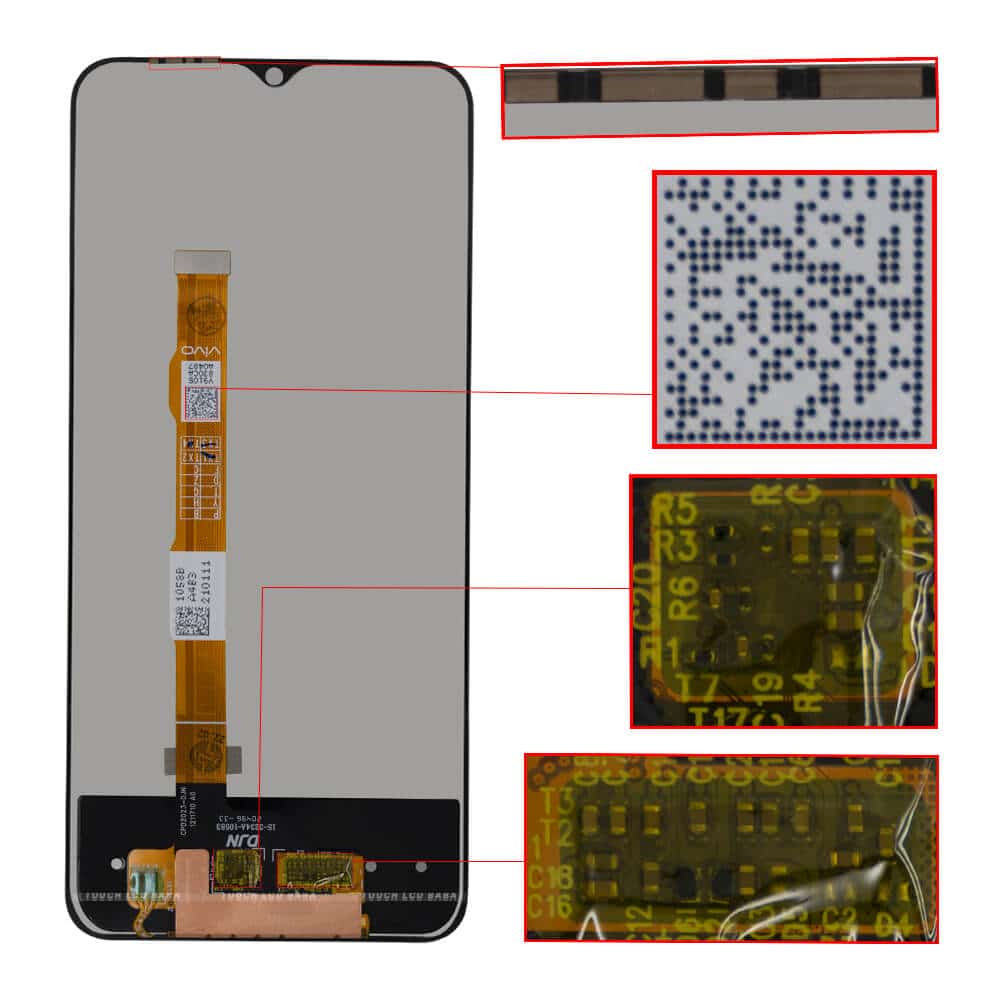 Shipping, Return and Refund Policy
All our products come with 30 days return, refund, and replacement guarantee. To return a product, It should be in the same condition we sent. You can't use or fix the new iQOO Z3 display if you want to return it. For complete details about Shipping, Returns and Warranty, please click here.