If you are in trouble because of a broken Lenovo M10 FHD Plus display, we have the right solution available for you on this page. Tablets are great for study and business purposes, and you can even use an external keyboard with them, which is so convenient to use. There are many advantages and disadvantages of a bigger screen, and one disadvantage is that the display is prone to damage. We usually carry around tablets with us, and that's why they are so prone to damage. We never know when a sudden accidental drop will cause a crack in the display or touch screen glass.
It is surely heartbreaking when this happens, but it is impossible to throw away the tablet as soon as its touch screen glass breaks. You'll surely have some data, photos, and videos stored on the tablet, which you don't want to lose at any cost. Mostly, you won't prefer to purchase a new tablet instantly when you can restore the broken display easily and continue using the tablet in the same way as before. On this page, you can purchase a brand new display replacement for Lenovo M10 FHD Plus and find answers to all the agitating questions in your mind.
Lenovo M10 FHD Plus TB-X606V / TB-X606X Display Specifications
| | |
| --- | --- |
| | This display is 100% original, brand new and suitable for Lenovo M10 FHD Plus, model TB-X606V / TB-X606X. |
| | The display size is 10.3 inches, the display type is IPS LCD with a resolution of 1200 x 1920 pixels. |
| | The spare part you see on this page is a unit of inner display and top layer of touch screen glass. |
| | You need to decouple the broken display from the frame and install a new one as available here. |
| | Always seek a professional technicians help and don't try this at home. |
| | You should always test the new display before you paste/fix it on your device permanentaly. |
| | All parts come with 30 days return, refund and replacement guarantee (in unused condition). |
| | Please note that the warranty is limited to testing and you can't replace a product after fixing it. |
| | The Lenovo M10 FHD Plus display is readily available in stock and our packaging is very secure. |
| | You can order the product using Cash on Delivery or Online Payments (10% additional discount). |
What is the meaning of the Lenovo M10 FHD Plus display combo?
The display combo is a set of inner IPS LCD and a top layer of touch screen digitizer glass. A tablet's screen is mainly made of two components: the inner IPS LCD and the second is touch screen glass. When the company manufacturers a new tablet, they combine the display and touch screen glass in a single unit. Although two separate parts are merged in the display unit yet, they are always considered as one.
The simple meaning of a display combo is a complete unit consisting of an inner display and touch screen digitizer glass. Even if only the touch screen glass breaks, you'll still need to replace the complete display unit. Many people try to replace only the touch screen glass but fall miserably because that's extremely tough, and such expertise is possessed only by the manufacturing factories. Those factories have all the equipment and expertise to replace only the glass, but that's something an average technician can't do. The spares are not available to do that, and as technicians have never done such jobs before, it is nearly impossible.
The display sold on this page supports these model numbers.
The Lenovo M10 FHD Plus display supports these model numbers:
TB-X606
TB-X606F
TB-X606V
TB-X606X
It is crucial to verify the model number first before you place an order. The Lenovo M10 is the series name, and several different variants are in existence under this series. So it is likely that you've M10 HD, and you order a screen for M10 FHD Plus and vice versa. Therefore, please be sure to consult with us, share your tablet's model number, and only then order the product. Please note that tablet screens are bigger, and shipping them costs a considerable amount of money. Therefore, always double-check the model number to avoid any issues later.
Why does the tablet display (or touch screen glass) break so easily?
Please note that tablets are bulkier, and any frontal drop will instantly break the touch screen glass. When you drop the tablet, the tablet's weight creates pressure on the display, and that's why the touch screen glass or the inner display breaks easily. Also, the tablet's touch screen glass doesn't come along with the Corning Gorilla Glass protection because its size is bigger. Only a handful of tablets come with Gorilla Glass protection, but their price tag is very steep.
Honestly, a tablet's touch screen glass is usually very fragile, and if you haven't installed any protection on it (like tempered glass or a flip cover), you'll surely break the screen in one go. Therefore, always keep the tablet in a secure cover and avoid carrying it around as long as possible.
Questions and Answers
Q: How much does it cost to replace a broken Lenovo Tab M10 FHD Plus display in India?
The price of a 100% original Lenovo M10 FHD Plus TB-X606V/ TB-X606F display replacement is around Rs 6800-7000. The original display replacement for this tablet is readily available in stock, and after buying it, please appoint an experienced technician to fix it for you.
Q: I couldn't find this tablet display locally. Why is that?
Mobile phone screens are typically available in the market, but tablet screens aren't. A tablet's display is usually 3 times costlier than the mobile phone screens, and a willing customer might never arrive at the respective shop that stocks this model. The investment is big, there is no surety of customers, and often the investment becomes dead after a short time. If a screen doesn't sell, there is literally no resell value because it is useless to everyone except a needy customer.
Therefore, shopkeepers ignore such models in the local markets and deal in hot selling products only. If you go there and try to find a less popular model there, they will usually promise to arrange it to keep you in uncertainty, but mostly, they will never be able to arrange that.
Q: Is it possible to install the Lenovo M10 FHD Plus's display replacement myself at home?
We are unsure why customers want to replace the broken display themselves when they clearly know that it is out of their expertise. Please note that tablets are complex in structure, and it is not everyone's cup of tea to replace the screens without having a bumpy ride. If you mishandle a new display, it can also break momentarily, or random linings will appear on display due to internal damage during installation. Therefore, you shouldn't take this into your hands when you know that you have not done this before. It is always a great idea to seek the help of a professional technician who has done similar jobs before, and you're good to go.
Q: What if the new display breaks during transportation?
As the Lenovo M10 FHD Plus display combo is bigger in size, customers often worry that it can easily break during transportation. We totally understand that concern and pack the article very carefully in hard plastic boxes accompanied by additional layers of thermocol sheets and corrugated boxes. Our packing is very safe, secure and you're going to love the experience.
Still, any damage during transit is our responsibility, and you can always record an unboxing video when you open the parcel. If you find anything damaged inside the package, we'll gladly replace it. Please note that a complete unboxing video is a must to claim the damage. We can easily detect any forgery attempt, so please don't even try that.
Q: How to test and verify that the new display is not defective?
It's a great question, and we certainly want to dive into more details so that you can understand how this actually works. Please note that you don't need to install a tablet's display without testing it first. As soon as you get the spare part, first, take off the broken screen from your device and clean the remainder of glue and other drosses from the frame. Then place the new display inside the frame and make necessary connections to the motherboard. At this point, you've just placed the display in the frame, but neither you've pasted it nor you've removed the screen guard. There is no need to alter the condition of the display at this point.
Now when you turn on the tablet, the new display will start working as usual, and this is called open condition testing. By following this method, you can easily test the new display before pasting it on your device. This open condition testing is very accurate, and this is how everyone tests new screens before assembling. If you face any problems during the trial phase, you can easily replace the display because you've not done anything to it so far. If you still have any questions, please call us at 9587954273.
Q: Can I return a display after pasting it?
Please note that we supply brand new screens, which you can test and verify before installation. Under any circumstances, it is not possible to return a display after pasting it. We've seen a handful of customers taking the installation in their hands, damaging the display, and then trying to claim it by saying it was defective. We seriously frown upon such practices, and that's why we make it absolutely clear to customers. The tablet screens are not meant for experiments, and better don't do that.
Lenovo Tab M10 FHD Plus TB-X606V/ TB-X606F Display Photos
These photos show the actual product you'll get after your order. You need to take out a similar broken display from your phone and replace that with the new one.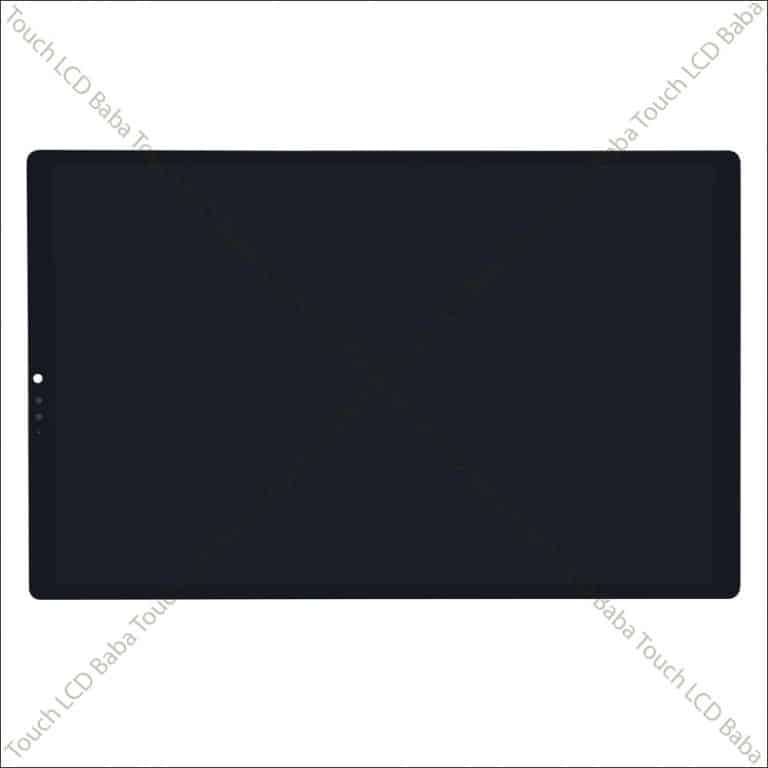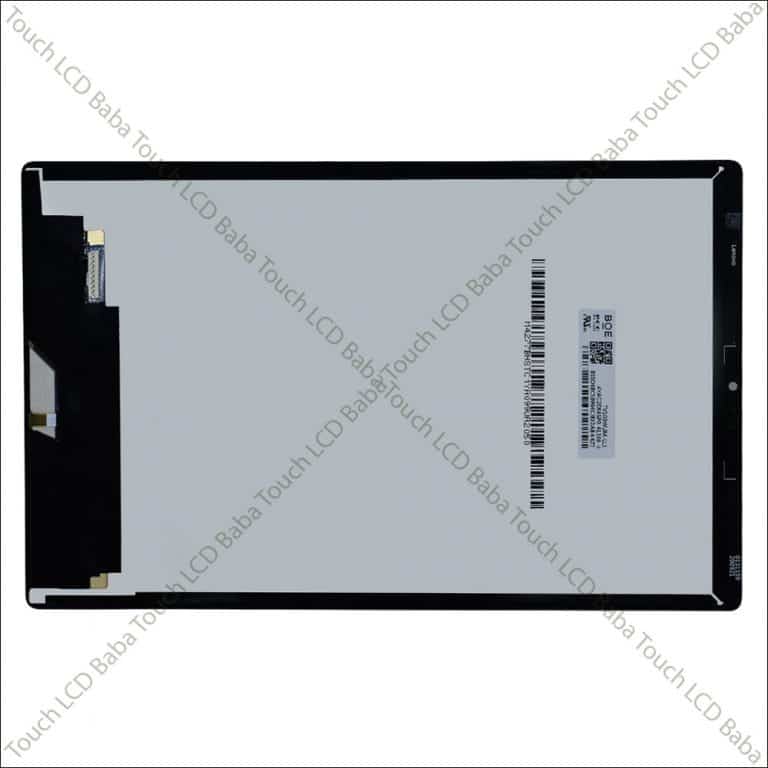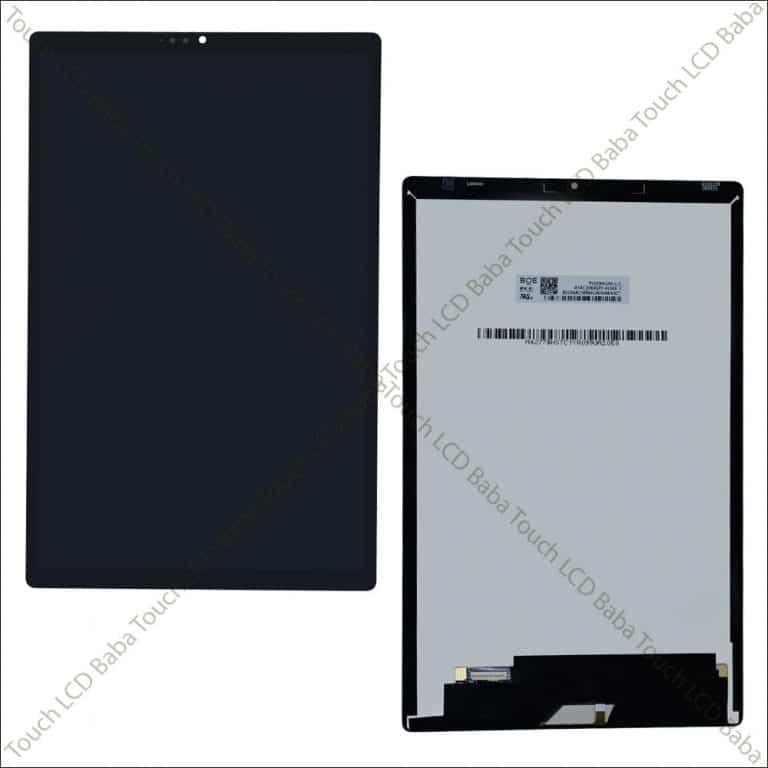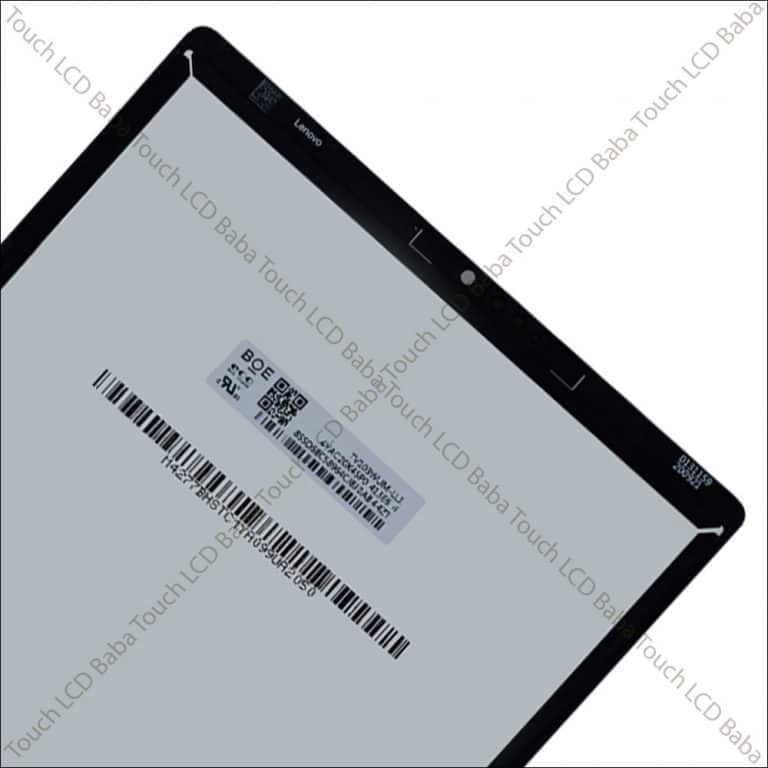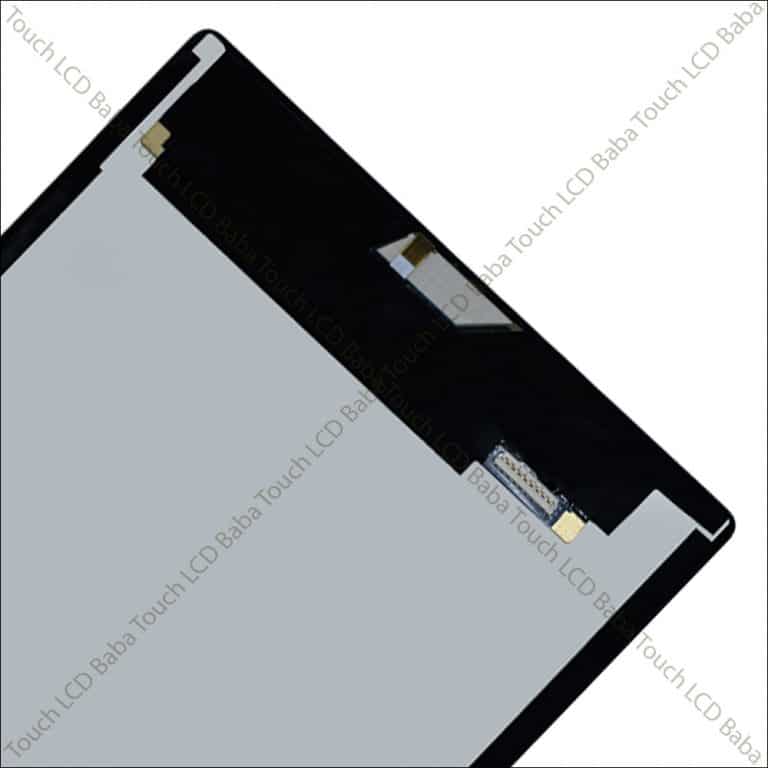 Shipping, Return and Refund Policy
All the products supplied by us come with 30 days return, refund, and replacement guarantee. To return a product, It should be in the same condition as we sent. You can't use or fix the new display if you want to return it. For complete details about Shipping, Returns and Warranty, please click here.