You are on the right page if you need Lenovo Tab 4 8″ display and touchscreen combo to reverse the damage to your device. The Lenovo Tab 4 (Screen Size 8 inches) model number is TB-8504X, so please match the model number carefully before you place the order. The spare part available here is a complete combo of display and touch screen for Lenovo Tab 4. If you have accidentally damaged your Tablet's display or touch screen, you can replace the broken display with a new one.
What is the meaning of the Lenovo Tab 4 display combo?
The part you see below is a combined assembly of the display and touch screen glass. Please also note that it doesn't matter if only the display or only the touchscreen glass is having issues. You will always need to replace the complete combo consisting of the display and touchscreen glass. In a display combo, the inner display is closely attached to the touchscreen glass to prevent dust and other particles from entering the display and the glass.
It is not possible to replace only the display or only the glass. The screen of Lenovo Tab 4 always comes in a combo format, and this is what you need to fix after damage. You'll need to decouple the broken screen from the frame and install a new one in place of it. It is easy to replace the broken display with a new one, and a technician having average skills can easily conduct this job.
Lenovo Tab 4 TB-8504X Display Specifications
| | |
| --- | --- |
| | This combo is 100% original, brand new, and suitable for Lenovo Tab 4, model number TB-8504x. |
| | The Lenovo Tab 4 display size is 8.0″, the display type is IPS LCD, and the resolution is 800 x 1280 pixels. |
| | It is a complete unit of display and touchscreen glass combined into one. |
| | You can use this display combo to replace broken glass or the display. |
| | We test all the screens before shipping them to our clients. |
| | The display offers 100% original colors, quality, and brightness as before. |
| | We also offer a 30 days return and replacement option if you face any issues. |
| | Please always test the display before installation because replacement is impossible after installation. |
| | You can order the product using Cash on Delivery or Online Payments. |
| | The stock is readily available, and we use premium courier services to ship the products. |
| | We pack your products safely using hard plastic boxes and additional layers of rigid protection. |
How does the Lenovo Tab 4 screen replacement work?
Accidental damage is nothing new, and it happens to all of us. However, you can quickly restore your Tablet's previous state by replacing the Lenovo Tab 4 display unit. You can buy a new combo online and visit a local technician to get the replacement done. You can easily find mobile phone technicians in the market who specialize in installing the screens on a customer's device.
Everyone who buys a screen replacement online seeks a local technician's help to fix it. The Lenovo Tab 4 folder sold on this page is 100% original, and we always test it for working before dispatch. If you buy this Lenovo Tab 4 combo, you can quickly test it before fixing it permanently. It means you don't need to install the combo on your Tablet without testing it first. You always get a chance to test and verify the part before fixing it.
You can easily return the new display if you face difficulties while testing the product. To be eligible for a replacement, you should maintain the original condition of the display without tampering with it. A mechanic will always try the new display first before fixing it permanently. So if there are any issues, you can easily notice them before installation. The display replacement is straightforward, and almost everywhere, you can find many technicians doing this job.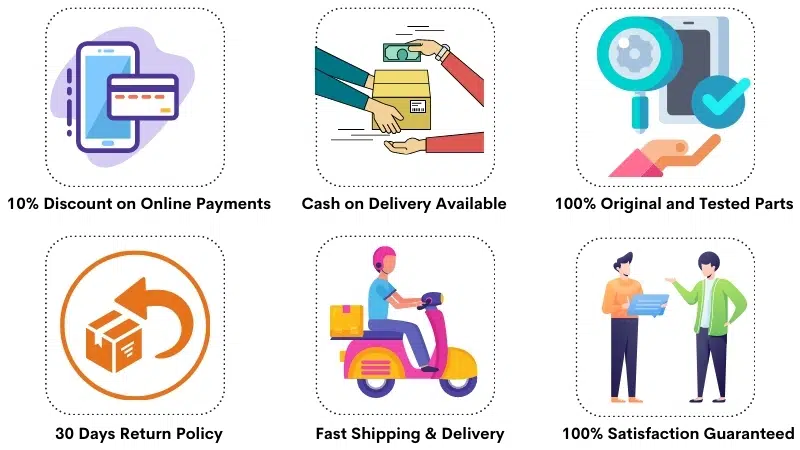 Is it possible to replace only the touchscreen glass?
In many cases, only the front layer of touch screen glass cracks the inner display stays intact. In such a situation, customers often want to explore only glass replacement to spare some cash, but that isn't possible. As you can understand by looking at the product's photos, it is a unit of display and glass merged into one, and individually replacing parts is not the right approach. We are sorry to disappoint you; you must pay the complete display assembly price.
If you take a broken tablet to the official service center, they replace the complete display unit. Individual glass replacement might be possible with some hacks, but anyone dealing with quality screen replacement will never suggest that route. We believe quality should always precede, and that's possible only by replacing the complete display combo.
Why do tablet screens break so easily?
The Lenovo Tab 4 screen is much more prone to breakage because it lacks protection. Usually, people place screen guards on Tablets because tempered glass may not be easily available. For this reason, there is no protection on the screen, and any minor drop will result in damage.
Second, unlike smartphones, the Tablet's screens are not protected by Gorilla Glass, and neither they have an oleophobic coating. So the quality of the touch screen is much worse than the smartphones. The bigger size of the Tablet contributes to drops, and all these reasons contribute to sudden drops and breakage.
Questions and Answers
Q: How much does it cost to replace a broken Lenovo Tab 4 TB-8504x display in India?
The price of a 100% original Lenovo Tab 4 TB-8504X display replacement is around Rs 3800-4000. Tablet screens are harder to find and often have a higher price tag because availability is limited. It is also not possible to find cheaper alternatives because duplicate screens for tablets are generally not available.
Q: Is it easy to install the new display?
It is not a cakewalk to install the new display at home, so if you have not done this at home, please don't try this. The display installation is easy for the well-versed person in this field who has taken such jobs before. Expertise always comes from experience. So if you visit a trained technician to replace the Tab 4 display, that would be a much better approach towards safety and proper installation.
Q: What are the benefits of purchasing an original display?
These are the main benefits of purchasing an original display :
You will get 100% original brightness without any compromise in quality.
The touch screen works perfectly without any lags.
Original touch screen glass is durable and lasts long.
After replacing the display, everything becomes new and you should always take care of your device and protect it from future damages.
Q: Can I use the same display in Lenovo Tab 4 and Tab 4 Plus?
No. The display is not the same for both tablets, and the screen replacement listed not this page is suitable for Lenovo Tab 4 only, model number TB-8504x. The Lenovo Tab 4 Plus model number is TB-8704x, and the display showcased on this page will not support it. You should never purchase the display based on assumption because verifying the model number is important.
Q: How much a technician generally charges for a display replacement?
The normal charges for replacing a tablet screen are Rs 300-350. The installation charges normally depend on the need and availability of technicians. Many mechanics ask for unrealistic prices to assemble the Lenovo Tab 4 display. In extreme conditions, when getting the display installed by a particular person is a compulsion, he will usually try to charge you as much money as possible because he knows you don't have other alternatives.
Q: Where is your office in our city, or do you have any retail outlets?
We don't have an office in your city because we only sell our products from one centralized location. There are no retail outlets where you can visit in person and buy the display products. If you are interested in purchasing a product listed on our website, you've to order it online, and we can deliver the parcel to your doorstep.
Lenovo Tab 4 TB-8504X Photos
The part you see is the Lenovo Tab 4 display combo consisting of the IPS LCD and touchscreen digitizer glass. Its screen size is 8″ and its model number is TB-8504X. If you have further questions regarding the Lenovo Tab 4 screen replacement, please call our helpline at 9587954273.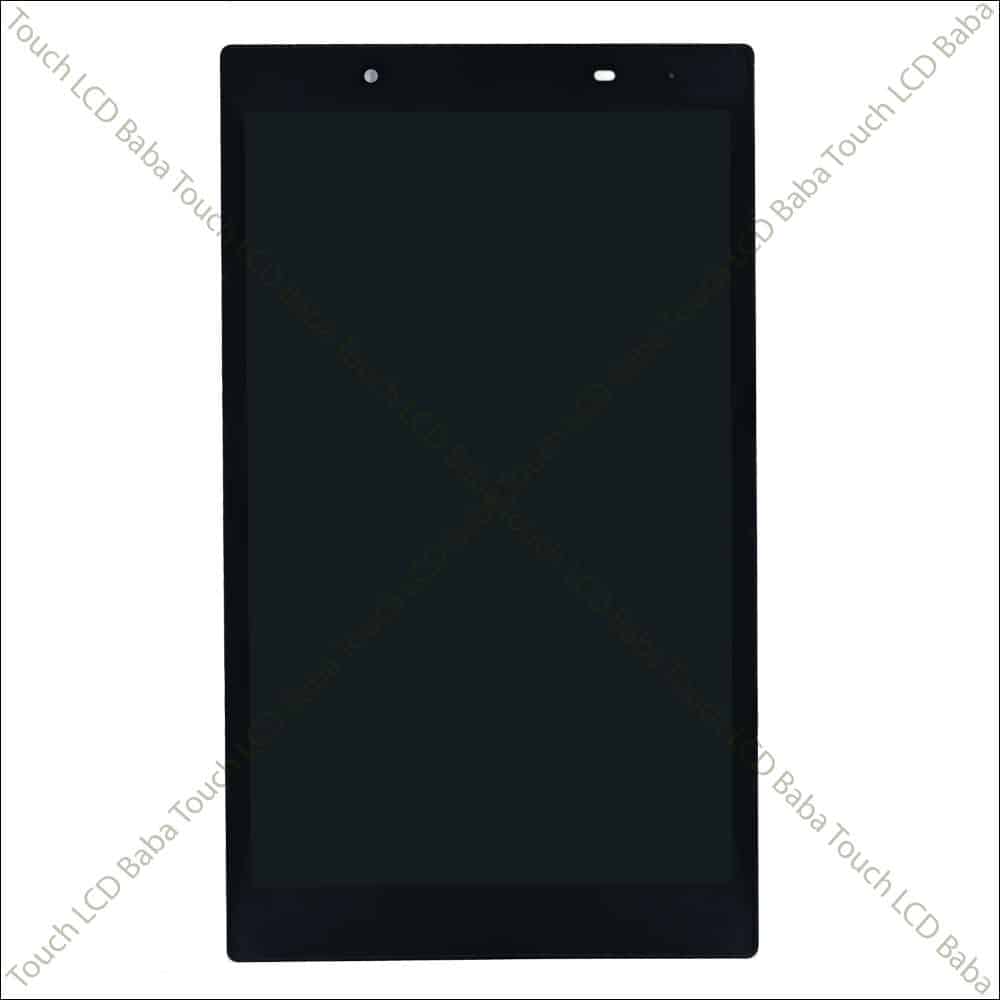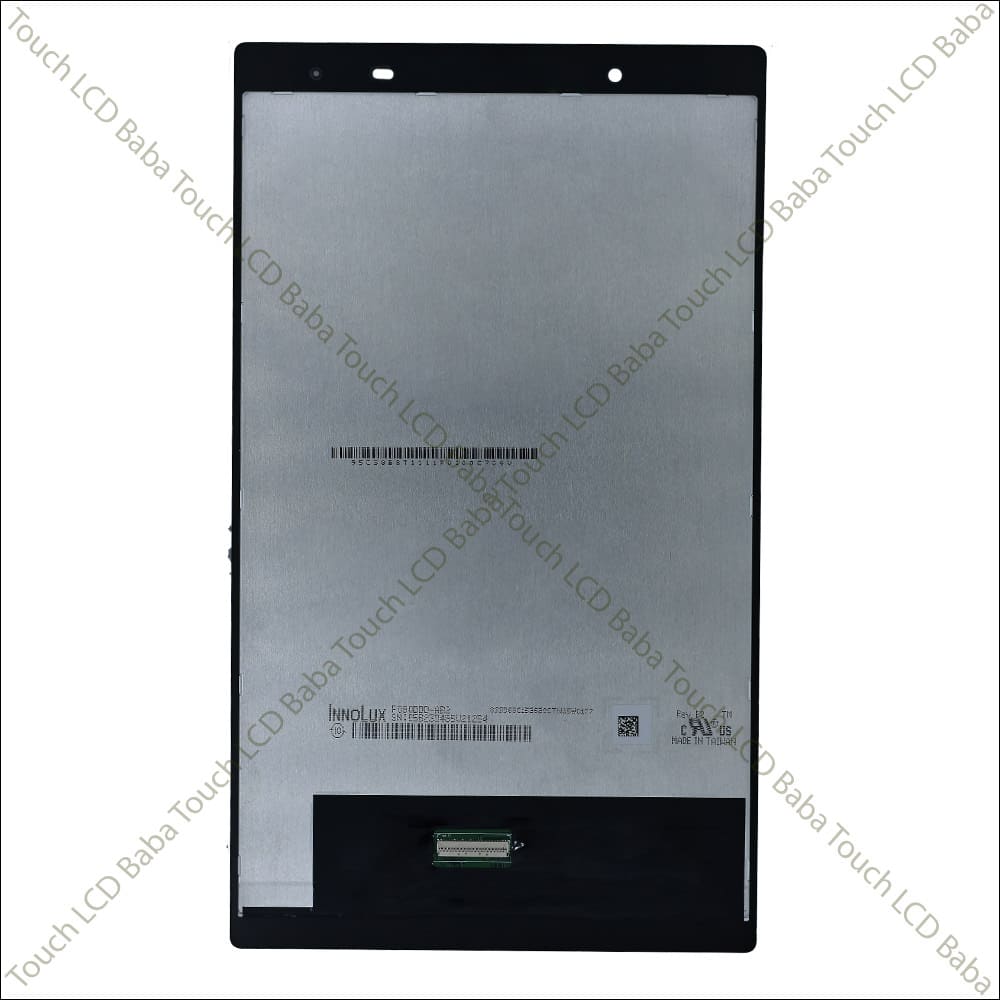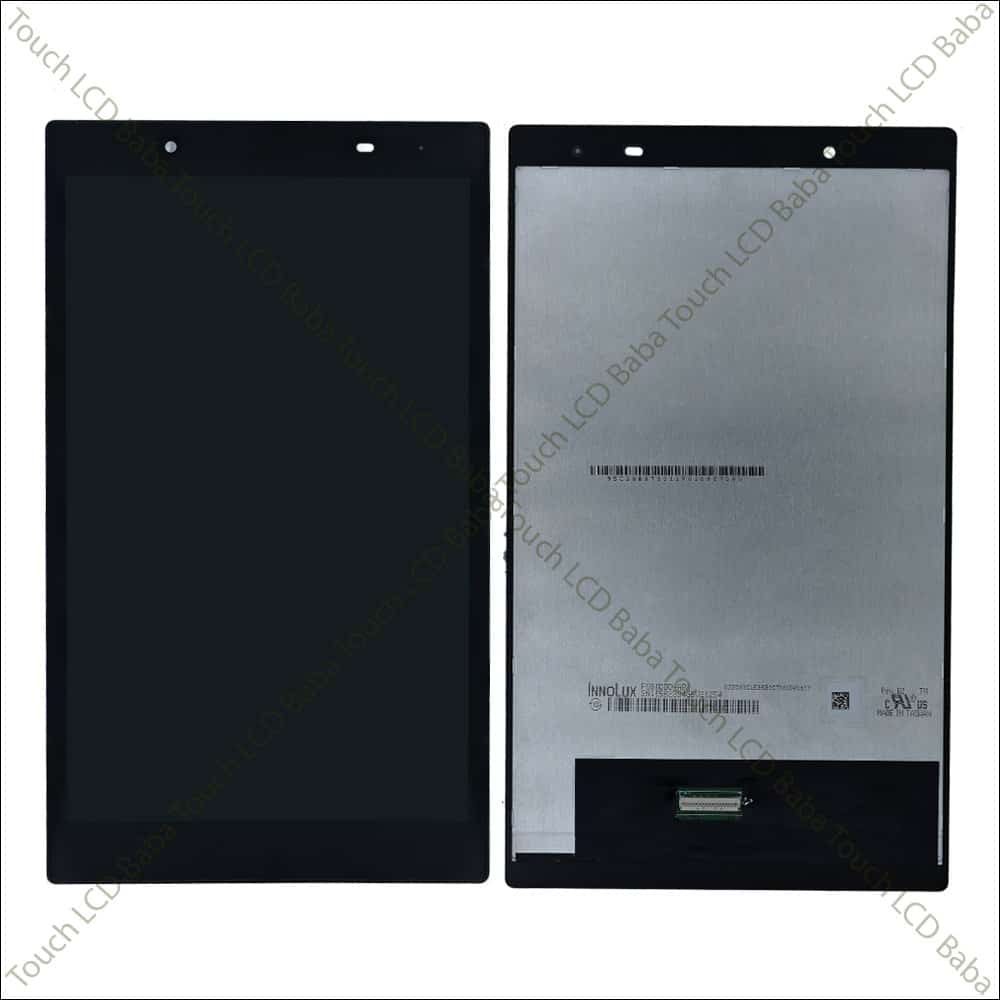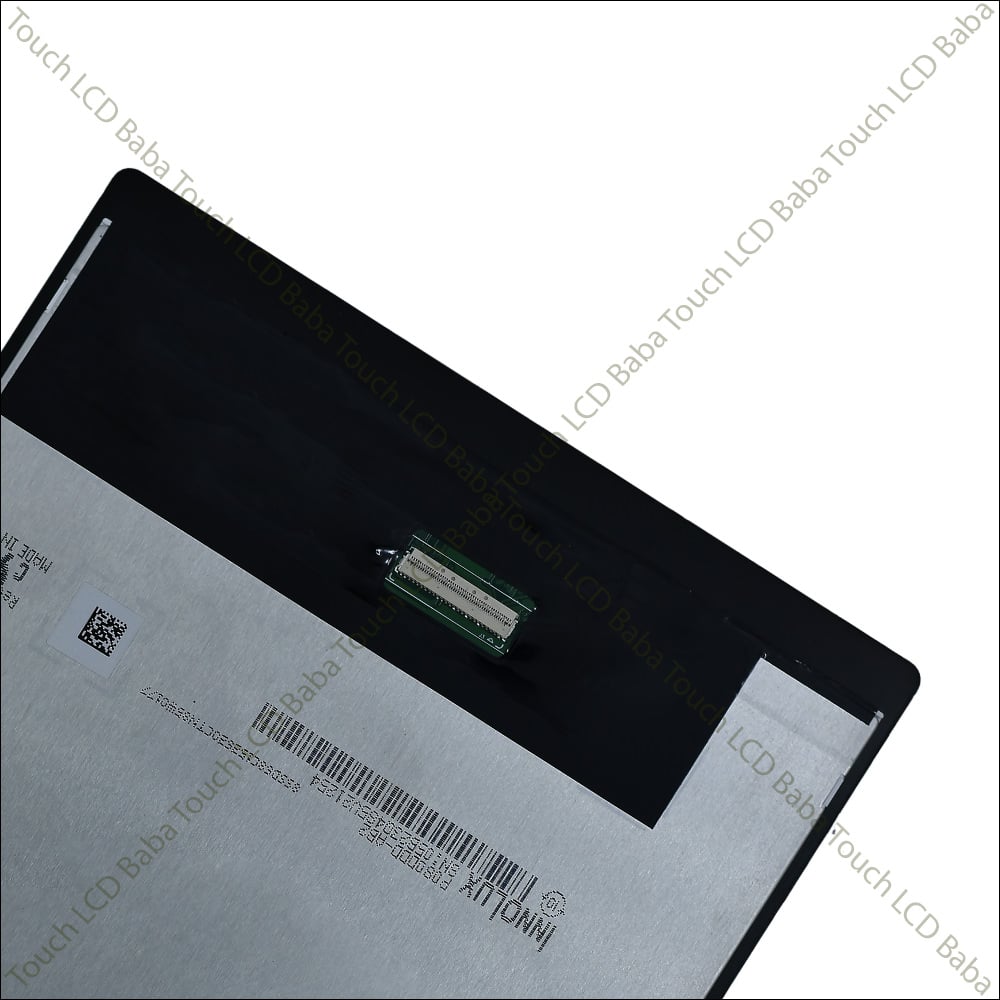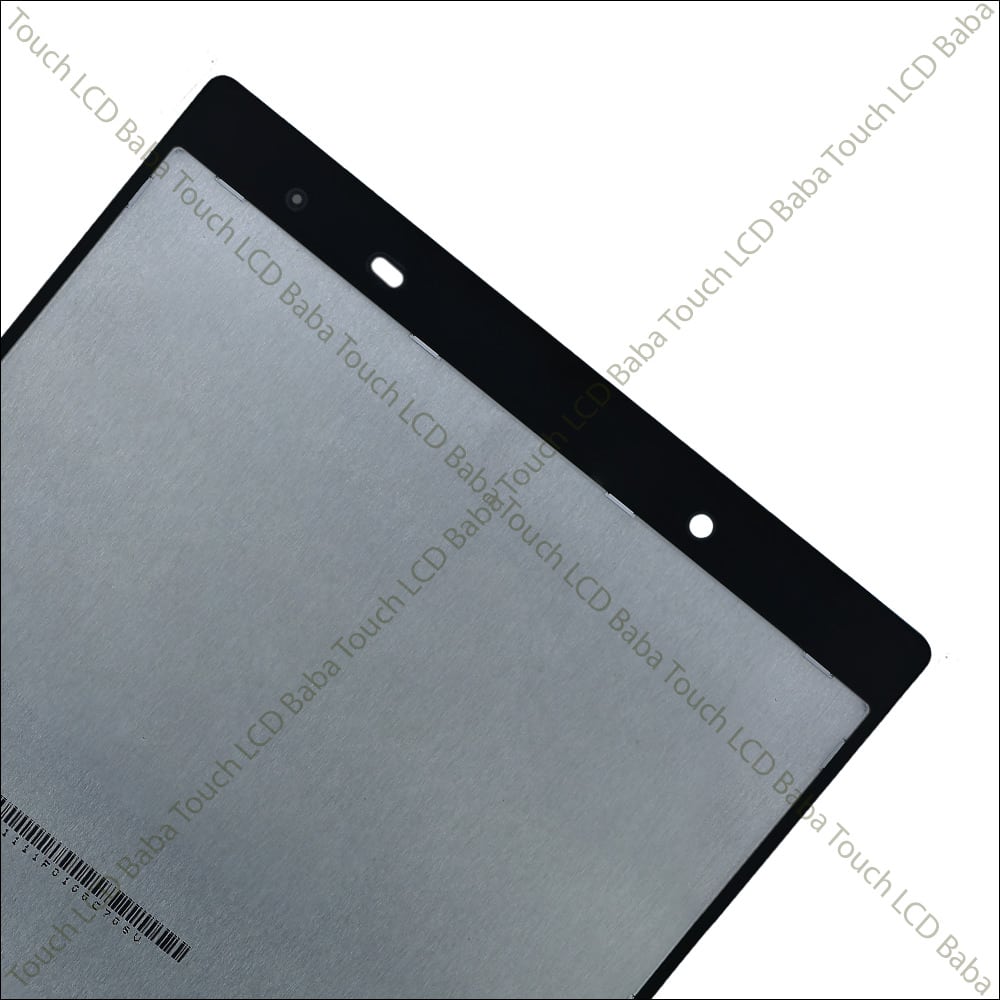 Shipping, Return and Refund Policy
All our products come with 30 days return, refund, and replacement guarantee. To return a product, It should be in the same condition we sent. You can't use or fix the new Lenovo Tab 4 8504x display if you want to return it. For complete details about Shipping, Returns and Warranty, please click here.