If you want to buy a 100% original display replacement for the Lenovo Tab M10 Plus 3rd Gen tablet, we have the necessary display replacement available on Touch LCD Baba. Tablets are vastly popular for studies, and it is much easier to damage the tablet because of its heavy weight. These devices are often tough to hold in small hands. Any inadvertent drop will result in display or touchscreen glass damage, and restoring the working condition will require a replacement of the entire display unit.
Please note that mobile phones are less bulky, and their survival chances after a drop are high. However, a tablet is bulky; the touchscreen glass can't take that impact and cracks easily when you drop it. In our opinion, tablets break more easily than mobile phones and repairing them is expensive. We have the original spare part available if you dropped the Lenovo M10 Plus 3rd Gen tablet and need a replacement. You can order this display combo and easily replace the broken display or touchscreen glass.
Lenovo Tab M10 Plus 3nd Gen Display Specifications
| | |
| --- | --- |
| | This display is 100% original, brand new, and suitable for Lenovo Tab M10 Plus 3nd Gen. (TB125FU, TB128FU, TB128XU). |
| | The display size is 10.61 inches; the display type is IPS LCD with a 2000 x 1200 Pixels resolution. |
| | It is a complete unit of inner display, and the front layer of touchscreen glass is merged into one. |
| | You can easily remove the broken display and install a new display in place of it. |
| | Before installing the display, you can easily test it for working and then proceed further. |
| | We also test each display and dispatch it to our customers to avoid issues. |
| | All parts come with a 30-day return, refund, and replacement guarantee (without installation in unused condition). |
| | We offer a 100% original display, which offers the same quality as a new phone. |
| | The display replacement is readily available in stock, and we can ship quickly after the confirmed order. |
| | You can order the product using Cash on Delivery or Online Payments (additional 10% discount). |
| | We securely pack your orders in hard plastic boxes to avoid any intranist damage. |
What is the Lenovo M10 Plus 3rd Gen display combo?
A display combo helps you in the time of need when the display or touchscreen glass cracks. The display combo consists of an inner display and the front layer of glass combined. If you've damaged only the display or the glass, you must replace the combo as they are stuck together. Please note that glass and display are not individual parts; you get both in a display combo.
If you have damaged only the front layer of glass and the display is fine, you might consider replacing only the glass. While glass replacement is possible, you'll not find anyone doing that. That's because such things are possible only in manufacturing factories, and in most places, you'll not find resources for glass replacement. Even in the best cases of glass replacement, the display's quality reduces after replacing only the glass, as that's not a standard way of replacing broken screens. Therefore, glass replacement isn't worth it, and you should always replace the complete combo.
What are the different models of Lenovo M10 Plus 3rd Gen tablet?
Finding the right display for your specific model is confusing because tablet model names are unclear, and you must match the model number. Please note that the model name is Lenovo M10 Plus 3rd Gen, and the model number is TB128XU. So, you should always match the model number before you place the order. These are the support model numbers :
TB125FU
TB128FU
TB128XU
ZAAN0192IN
ZAAN0193IN
ZAAM0111IN
ZAAM0110IN
The Lenovo M10 Plus tablet has two variants: WiFi and Wi-Fi+4G.  The display sold only on this page works perfectly in both variants. Verifying the model number is important to avoid any wrong orders, so we've mentioned all the supported model numbers. In case of any confusion, please call us at 9587954273, and we'll surely assist you.
Frequently Asked Questions
Q: How much does a new Lenovo Tab M10 Plus 3rd Gen display in India cost?
A 100% original Lenovo M10 Plus 3rd Gen display replacement costs around Rs 5800-6000. We offer a 100% authentic display identical to what comes assembled in a new phone. So you'll not face any quality or brightness degradation issues with it. After buying the display, you can have a local technician fix it, and normal installation charges for tablets are Rs 300-400.
---
Q: Can I replace only the broken glass, as the inner display is fine?
Please note that the front glass is not a standalone part but is pasted on the front layer of the display. It means that if the glass cracks, it is still combined with the display, and you can't replace it alone. When you try to remove the broken display unit from the tablet, the IPS LCD and touchscreen glass will come together. You can't separate the glass from the display and must replace the complete display unit.
We understand that you can see everything on the display, and the touchscreen also works, but the structure of a display unit disallows glass replacement. You'll surely find some technicians claiming to do glass replacement via hacky techniques, but the outcome of such procedures will never please a customer. As a customer, you surely depend on the display quality of your tablet, and if you get a patchy display after glass replacement, your charm of using the tablet will vanish.
---
Q: How do you source the Lenovo Tab M10 Plus original display?
The OEM manufacturer makes and supplies original screens to the parent company. In other words, a particular factory makes the original screens, and we buy all our stock from them. These screens are expensive and limited in stock, but they are 100% truly original and completely match what you get assembled with a new tablet.  If you have ever wondered about the source of original screens, these are the OEMs and third-party manufacturers. Mobile phone companies don't make original screens in-house but outsource them to specialized manufacturers.
---
Q: What if the new display doesn't support my tablet?
Please ensure you order the correct model number, and there won't be any issues. Most issues arise when you order the display for the wrong model without closely checking your device's model number. It is natural to forget the proper model number of your tablet, and if you order a display based on your guesswork, that would often go wrong.
Additionally, you can always test the new display before installing it permanently. After receiving the delivery, please connect the new display to your tablet in open condition without pasting/installation. After verifying the display in open condition, you can proceed with the final installation. Open condition testing allows you to try the display and touchscreen in real-time and ensure the working condition of a product.
---
Q: What if the new display breaks during transportation?
We understand that tablet screens are bigger and need additional protection during transportation. We pack tablet screens in hard plastic boxes with additional protection layers, and so far, we've never had a case of in-transit damage. So, we have a time-tested mechanism for shipping the screens, and there is no chance of damage. Still, you can always record an unboxing video when you open the parcel, and any damage during transportation is our responsibility, and you'll get a free replacement.
Lenovo Tab M10 Plus 3rd Generation Display Photos
If you want to see the actual product photos, please refer to the images below. If you've any questions about the product, please call us at 9587954273, and we'll surely assist you.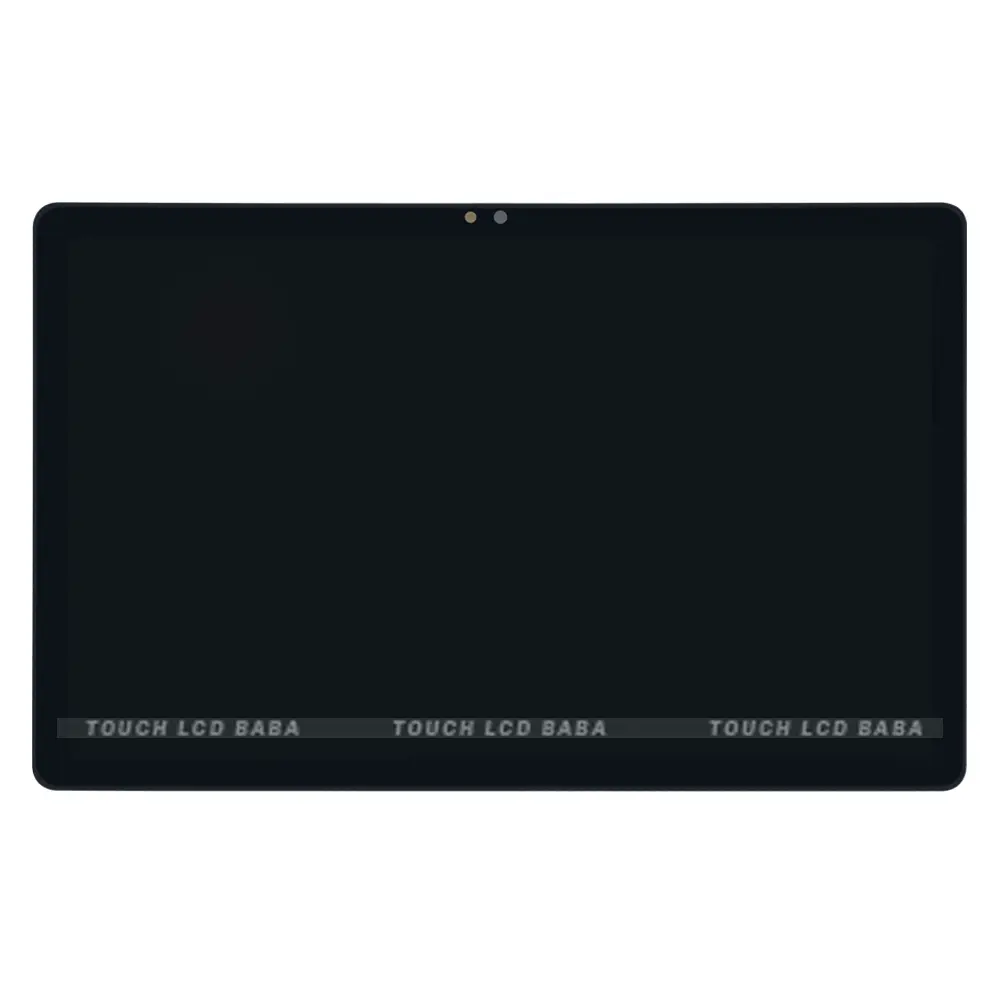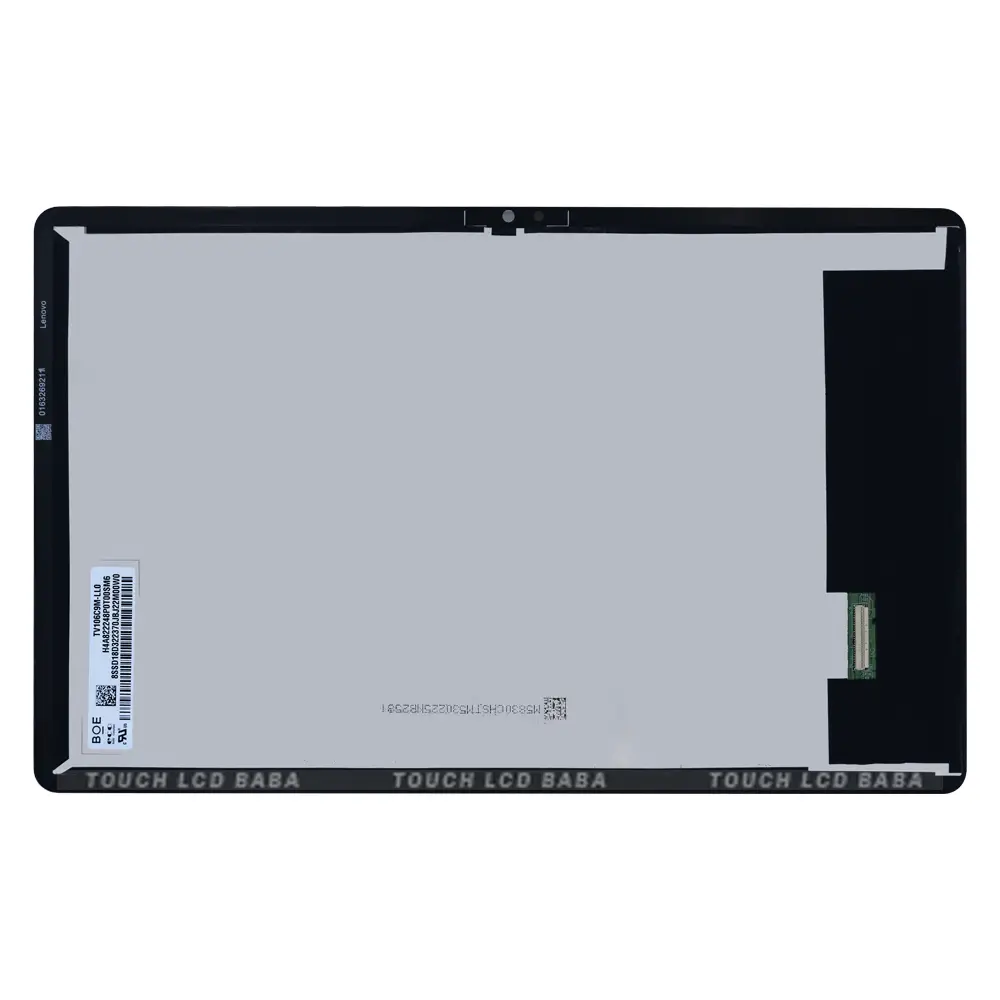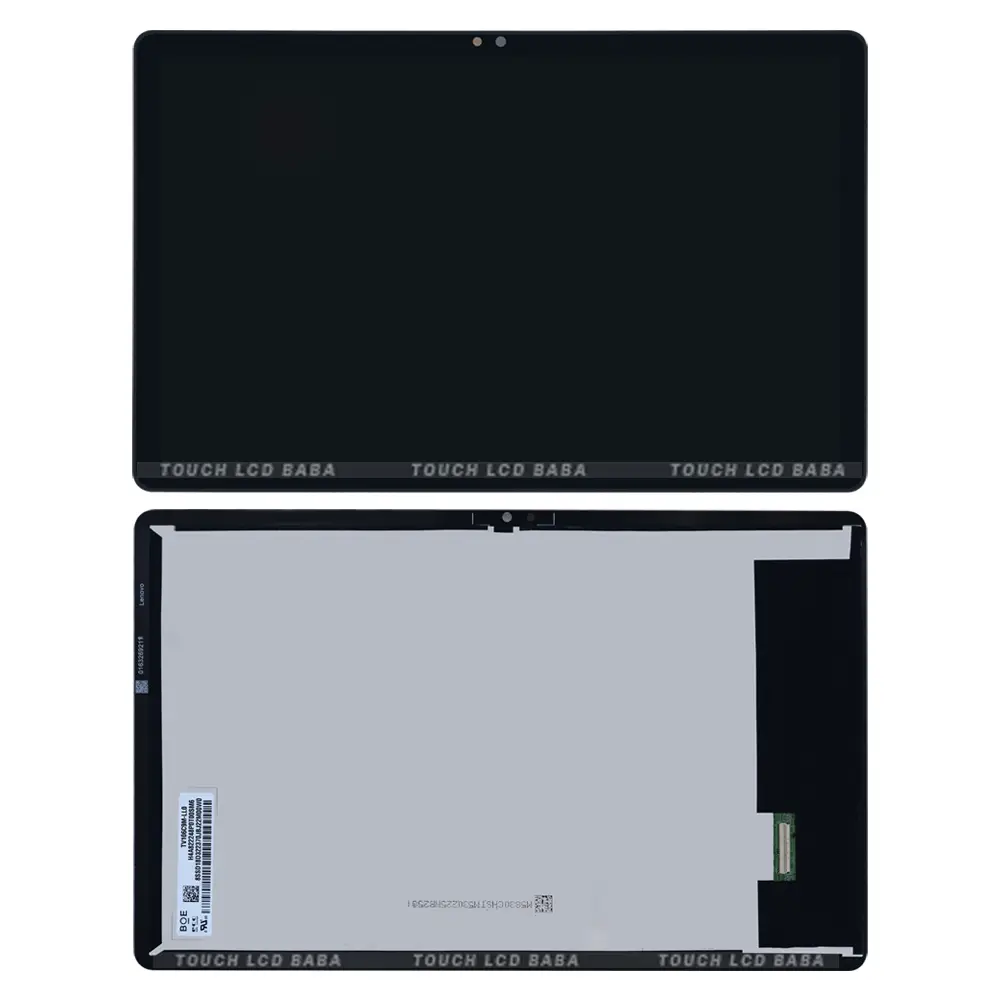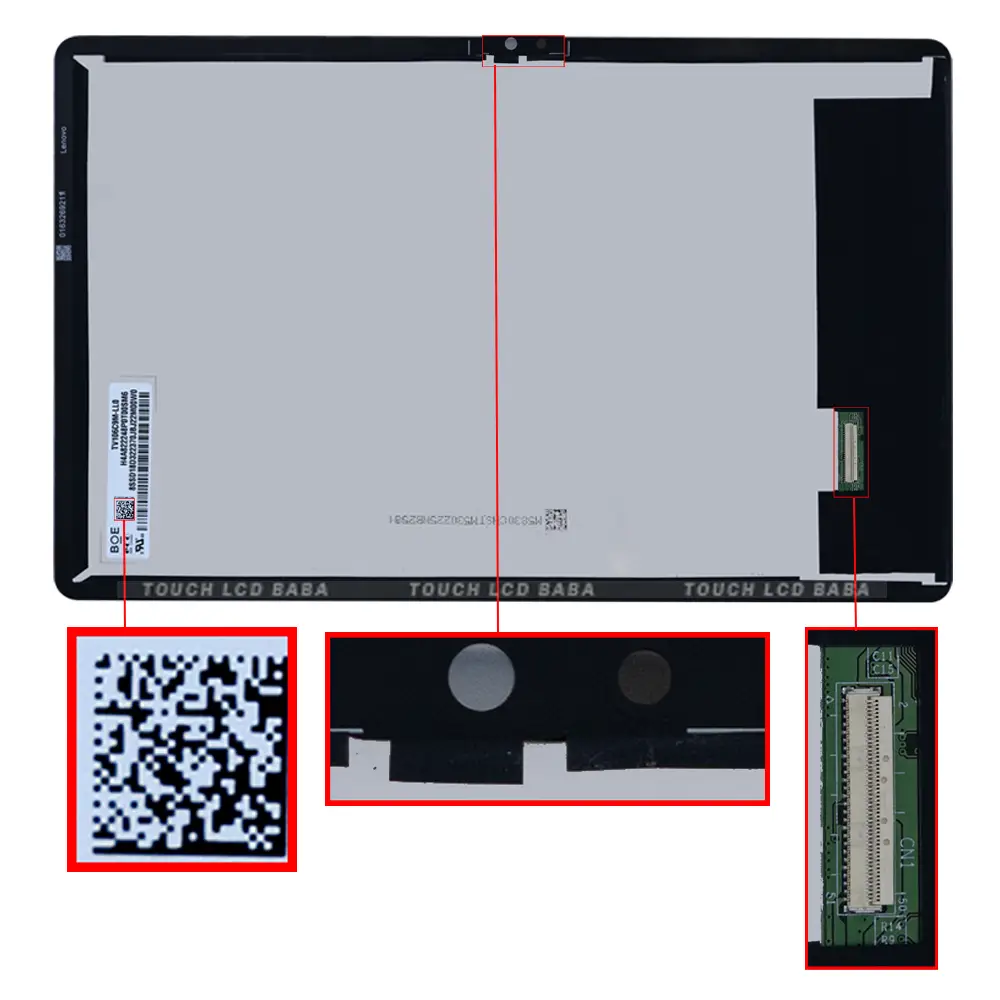 Shipping, Return and Refund Policy
All our products come with a 30-day return, refund, and replacement guarantee. To return a product, It should be in the same condition we sent. You can't use or fix the new Lenovo Tab M10 Plus 3rd Gen display if you want to return it. For complete details about Shipping, Returns, and Warranty, please click here.