Welcome to Touch LCD Baba, where you can buy a display replacement for LG Q60, and we believe you arrived here searching for the same. Mobile phones are beneficial for us, and as we carry around phones almost everywhere. We never know when on an unlucky day, the phone drops and the display shatters into pieces.
We can't ditch the phone after damage because lots of important data reside on the phone. To continue using the phone, we must purchase a display replacement because it isn't possible to use the phone or recover the data off it without replacing the display. The LG Q60 display offered on this page serves this purpose very well, and many customers buy screen replacements to restore the working condition of their device.
LG Q60 Display Specifications
| | |
| --- | --- |
| | This display is 100% original, tested and suitable for LG Q60 (LMX525EAW, LMX525BAW, LM-X525). |
| | The LG Q60 display size is 6.26″, the display type is IPS LCD and resolution is 720 x 1520 pixels. |
| | It is a complete unit of display and touch screen glass combined into one. |
| | We buy our stock from the OEM factories to ensure 100% original quality. |
| | We test each display for 100% flawless working and then dispatch it from our warehouse. |
| | The new display offers 100% the same colors, quality and brightness as before. |
| | We ensure that the display we send is a perfect fit for LG Q60 and there is no room for errors. |
| | You can also test and ensure the working condition of the display before assembling. |
| | We offer 100% hassle free returns, refund and replacements. |
| | The display replacement is readily available in stock and turnaround time is very fast. |
| | You can choose Cash on Delivery or Online Payments (additional 10% discount) to place the order. |
Why is the LG Q60 display a hard-to-find model?
Customers typically rush to the local market to purchase a display, but you'll come home disappointed in the case of an LG model. LG is a renowned brand, but you can't find LG phones with every second person. Unlike other companies, only a particular segment of customers purchases LG phones, and LG screens are not readily available.
The local market vendors focus on fast-selling products and don't purchase uncommon models. That is because distinctive models can quickly turn into deadstock, and a needy customer may never arrive at their shop. That's why local market vendors play safe and purchase regular models only. In the case of a model like LG Q60, they try to get the display on customer's order, but that often proves futile. Even the most prominent vendors don't keep such models in stock, so the availability is also limited.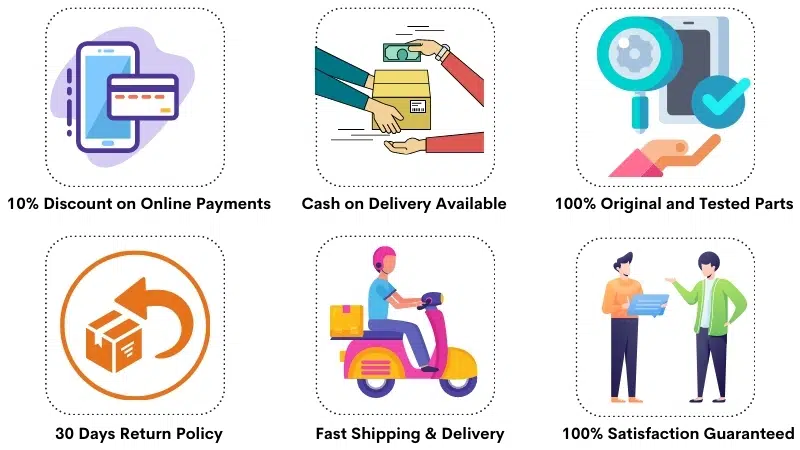 Is it possible to replace only the touch screen glass?
Many customers explore the opportunity of replacing only the touch screen glass when the inner display is safe after an accidental drop. As you know by now, the display unit is made of two components, IPS LCD and touch screen digitizer glass. In several cases, only the top layer of glass breaks, but the inner display stays functional. If you replace the display by following the recommended approach, you must replace the complete combo even if the internal display is not damaged yet.
To overcome this, many customers try cheap hacks in the market designed to save money. In such hacks, a technician separates the broken touch screen glass from the display and tries to replace the glass alone. The only glass replacement is possible, but it is a massive compromise in quality.
The only touch screen glass replacement is rarely successful, and to facilitate the replacement, you must arrange a duplicate touch screen glass first. A duplicate touch screen glass is a mine of problems because it doesn't work correctly and behaves weirdly. Often, the touch screen won't respond as desired, and such duplicate parts wear out way too soon. For this reason, we don't suggest touch screen glass replacement even when it is possible with some makeshift techniques.
Questions and Answers
Q: How much does it cost to replace a broken LG Q60 display in India?
The price of a 100% original LG Q60 display replacement is around Rs 2800-3000. If you purchase a low-quality display replacement, it costs less, but you can't enjoy the original quality. The display's price doesn't include the installation charges.
Q: Where can I purchase only the touch screen glass without the display?
The only touch screen glass is not available on our website because we are strictly against duplicate products. You can indeed purchase only the glass on other websites that deal in duplicate spare parts, but their quality is always questionable. When the customers purchase low-cost products, they often consider it a gamble, and in 90% of cases, you'll lose your money with such products.
Q: How does the price affect the display quality?
Please note that all LG Q60 displays are not equal, and counterfeit products are also available. These duplicate products are marketed as a first copy display and offer 50% of the original display's output. When we say quality, please refer to the brightness and color reproduction of the display. A duplicate display offers only 40-50% quality of the original. If you purchase a low-cost product, that would certainly be a duplicate one, and that's why you got it for cheap in the first place. Such local screens can't resemble the original products.
If you purchase an original display as we offer on this page, it costs twice the duplicate display. That's why such products are costly, but you get all the bells and whistles. An original display offers full brightness and perfect color reproduction, as you enjoyed with the factory-fitted display. We hope now it is clear to you that how the price affects the quality.
Q: What is the basic blueprint for installing the LG Q60 display?
The display replacement is easy, and anyone having basic knowledge can perform this operation. These steps provide a basic outline of display replacement:-
First of all, you need to open the back panel and the underlying screws.
Then, access the motherboard and eject the old display's connection.
Decouple the broken display and clean the remaining glue from the frame.
Place the new display in the frame and connect it to the motherboard.
Test the new display in open condition and install it only when you've verified its working condition.
We believe that display replacement is very easy, but you should always be cautious while doing it yourself. A wrong move can flare up additional problems for you, and if you are unsure about your expertise, you should always talk over with a technician and seek professional services by paying a small fee.
Q: Is it possible to test the new display without installation?
Yes. It is possible to test the new display without actually installing it. We want you to know that open condition testing is the main pillar of screen replacement and everyone follows this one rule. The meaning of open condition testing is verifying the display without actually assembling it.
Please connect the new display to your phone's motherboard when the phone is open for repairs to test the display. Connect the flex of the new display to your phone, turn on the phone, and use the new display like it's assembled on your phone. After testing the new display, you can install it without hesitation.
Q: What if the new LG Q60 display fails to work?
We test all the screens one-by-one before shipping them to the customers, and chances of failures are non-existent. You can always try and verify the working condition of a product, and in case of any problems, you can contact us for a return, refund, or replacement.
Please note that our return policy is valid for 30 days, and to be eligible for this policy, you should maintain the brand new condition of the product. You can test the new display, but you can't remove its screen guard or assemble it onto your phone. If you fix a display on the phone using Glue/Double Tapes, you are not eligible for return or replacement.
Q. What if the new display arrives in a damaged condition?
We pack display products very carefully in rigid plastic boxes, and literally, there is no chance of any damage during transportation. Your satisfaction is also crucial for us, and you can always record an unboxing video when you open the parcel. Any damage is our responsibility when you have got an unboxing video. Please note that an unboxing video is a must, and we don't entertain any claims without a proper video.
LG Q60 Display Photos
These photos show the actual LG Q60 display we'll deliver to your doorstep. You can match this display with your phone's broken display to ensure compatibility. If you've any questions, please get in touch with us at 9587954273.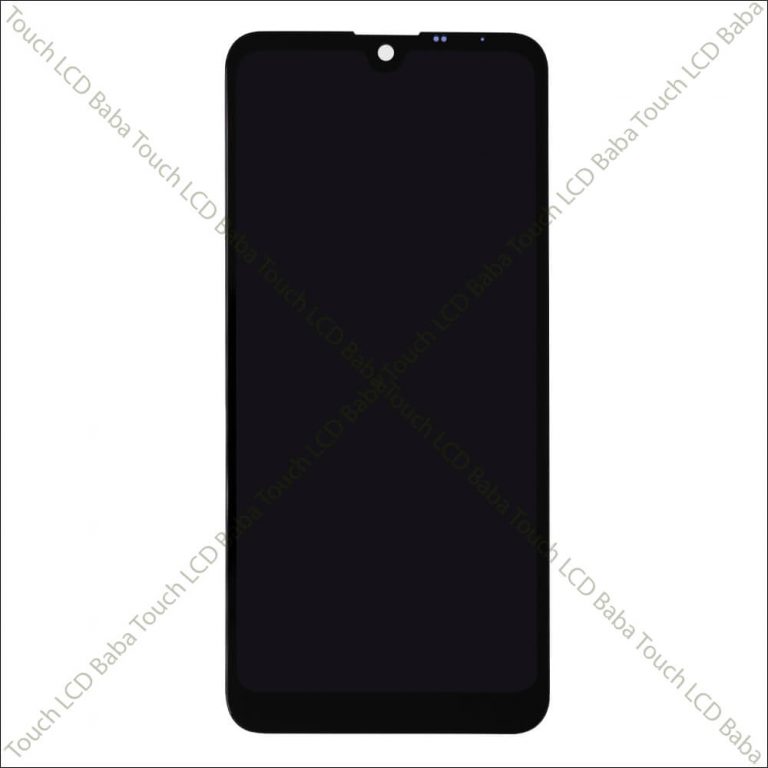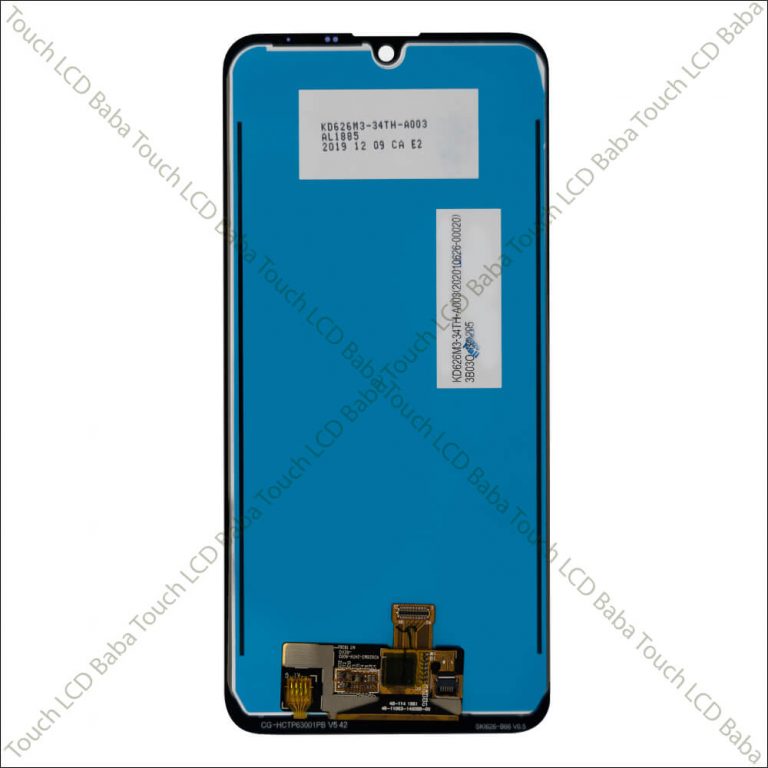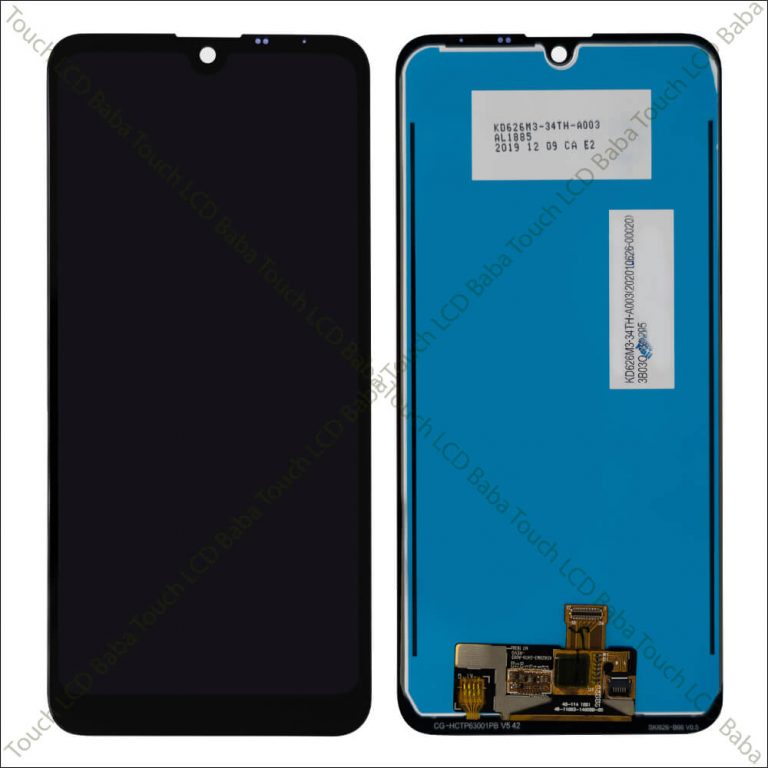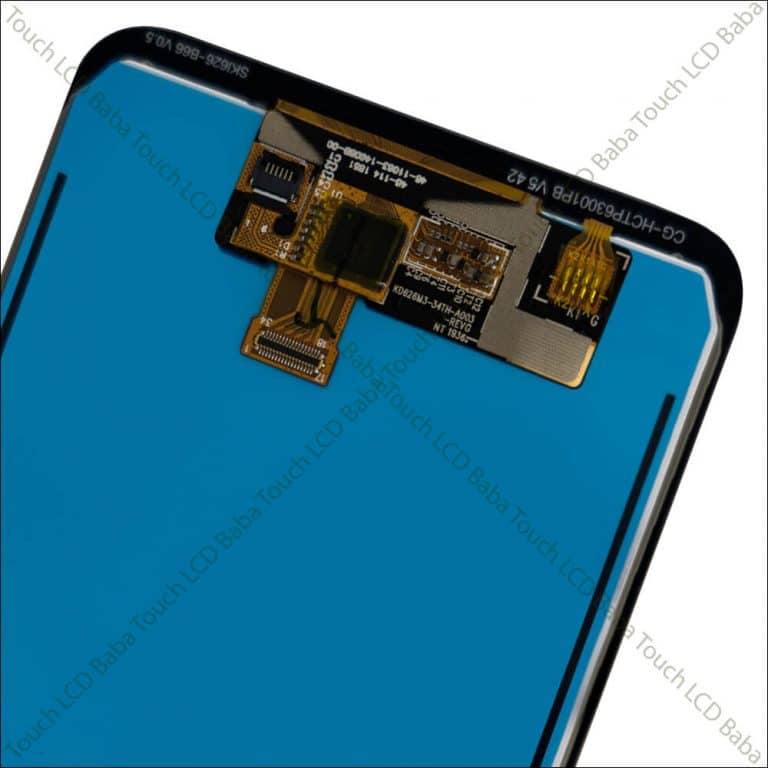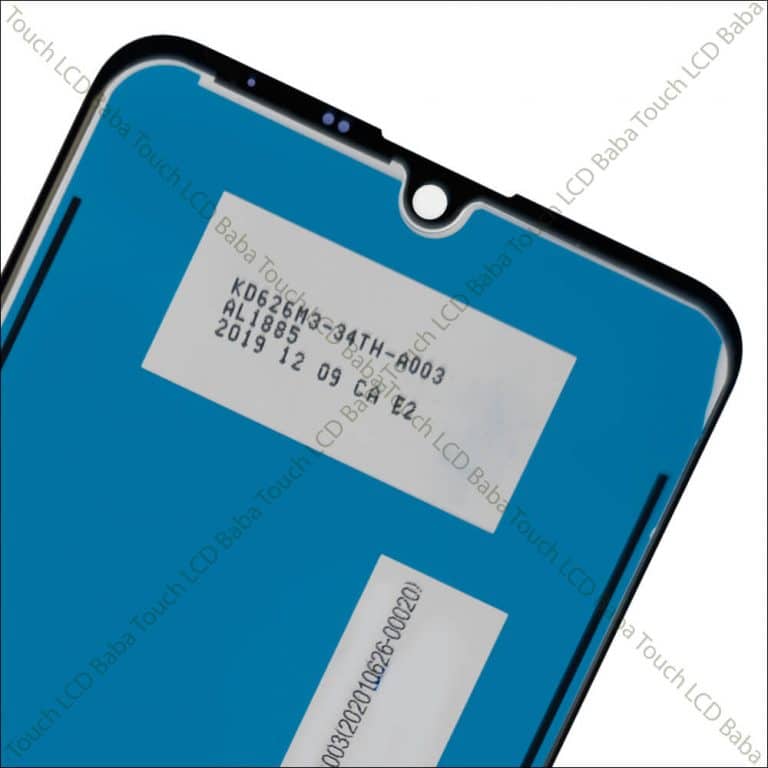 Shipping, Return and Refund Policy
All the products supplied by us come with 30 days return, refund, and replacement guarantee. To return a product, It should be in the same condition as we sent. You can't use or fix the new LG Q60 display if you want to return it. For complete details about Shipping, Returns and Warranty, please click here.