If you need a brand new display replacement for the LG Q7 phone, we have it available on Touch LCD Baba. The part you see here is a complete combo of LG Q7, which can replace a broken display or touch screen glass. This part consists of a display, touch screen glass, and the outer frame, all things into one unit. You can see actual photos of the LG Q7 display below, and call us If you have any questions. The model number if LG Q7 is LMQ610YN
Please also note that the display is glued to the frame, so there is no need to paste the screen manually. Just move the motherboard, battery, and other vital parts to the new combo, and that's all. It is effortless to replace a combo that is already pre-fitted in the outer frame. If you also have dents and scratches on the old frame, replacing this LG Q7 combo will also resolve them. It is the most significant advantage of buying a combo with frame.
What is the meaning of the LG Q7 Display Combo?
These days, all mobile phones use folder technology. It merely means that display and touch screen glass both parts are combined altogether. If your LG Q7 touch screen digitizer glass is scratched and the display is safe, you still need to replace the display and touch screen glass both parts because they are connected. Many people try to separate display and touch screen glass but end up damaging both parts later.
Few customers are always looking to save money without understanding the consequences of a wrong screen replacement. If you go for only glass replacement and other similar services, you will pay more money later due to unnecessary problems with the display. The glass replacement is mostly not successful, and the use of duplicate parts makes your phone much prone to future damages.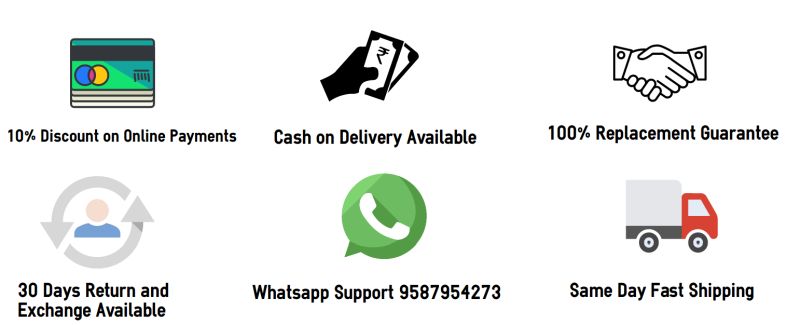 Why are the LG Screen replacements hard to find?
If you tried to find the display for LG Q7 in the local market and returned home disappointed, it means that vendors in your area are not interested in LG spare parts. Mostly, local vendors try to invest their money into hot-selling parts to rotate their investment faster. For this reason, they stock hot sale models and don't focus on slow-moving models.
The LG is a well-known company and even a leader in some sectors but still you'll have a hard time finding LG mobile phone screens locally. Still, there is nothing to worry as we maintain a much bigger inventory and stock many such models because our customers ask for them. We pay attention to the customer feedback and try to find models which are not available elsewhere.
LG Q7 Display Specifications
| | |
| --- | --- |
| | This display combo is 100% original, tested, and suitable for LG Q7. |
| | The LG Q7 display size is 5.5″, the display type is IPS LCD and resolution is 1080 x 2160 pixels. |
| | It is a complete display assembly consisting of inner display, top layer of touch screen glass and the outer frame. |
| | The display comes pre-installed in the frame and sticking it manually is not required. |
| | You can use this LG Q7 display folder to overcome all the broken display issues. |
| | It is guaranteed 100% original display guaranteed to render 100% original quality. |
| | We test each display on LG Q7 motherboard for 100% flawless working. |
| | The display comes with money back guarantee for any defects. |
| | You can also easily test the display before installing it permanently on the phone. |
| | The LG Q7 display is readily available in stock and delivery time is very fast. |
| | You can order the product using Cash on Delivery or Online Payments. |
Questions and Answers
Q: How much does it cost to replace a broken LG Q7 display in India?
The price of a 100% original LG Q7 display replacement is around Rs 3800-4000. If you buy a first copy screen replacement, then the combo costs about Rs 1500-1800 in India. The repairing charges are always additional.
Q: What If I receive a damaged display inside the parcel?
Please rest assured that nothing such happens because we pack your products with extreme care and use all safety measures to protect the content. We use a stiff plastic box, accompanied by several layers of robust protection. Even after taking such measures, we buy insurance while the package is in transit, and you don't have to worry about anything.
Some customers overly worry about in-transit damage, and their imagination of receiving a broken display haunts them day and night. We request such customers to record an unboxing video when you open the package. If you receive a damaged LG Q7 display, you can ask us for a free replacement by submitting the video as proof.
Q: How does the outer frame help in the installation?
The frame stands as a base for pasting the display, and in many cases, after physical damage, the frame itself loses its shape. You can't affix a new display in a damaged frame because the display won't stick properly to the base. The LG Q7 display available on this page comes pre-assembled into the frame, reducing hassle for the technician.
The display is already glued to the frame, and now just swapping the broken unit with the new display is enough. The technician departs the broken screen and assembles a new screen in place of it. Now, you've restored the awesome condition of your LG Q7 phone, and everything is ready to go.
Q: Do you test the new LG Q7 display before shipment?
Yes. It is a convention inside Touch LCD Baba to test each display manually, one-by-one. Our testing engineers spend almost 15 minutes on each piece to test it thoroughly by employing various techniques. We drag icons all over the screen, use dead pixel testing applications, and simulate the testing process by placing ourselves in a real customer's position.
It surely helps us in isolating the defective screens and boosts our confidence in our products. If we don't test the screens, we will have a notion that the display can be defective, and we can't be 100% sure. But after testing the display on the LG Q7 motherboard, we are 100% confident about a hassle-free experience.
Q: Do I get a broken screen warranty in the official service center?
There is absolutely no warranty on a broken screen, and no-one is going to pay for your carelessness or accidental damages. If you want to replace a broken screen, you've to buy one at your own expense, and that's the only solution to the problem.
Q: Why other sites offer me the display for a low price?
It stands true that prices depend on the quality, and the same is applicable for this business also. All the screens available in the market or nearby shops are not original, but most are cheap rip-off screens. If you purchase such products, your money is down the drain.
Touch LCD Baba promotes selling original spare parts and invites our customers to enjoy the original screens. We aim to facilitate quality, and we are not taking the price war. We believe that there is no need to attract customers with low prices because first copy parts never satisfy them.
Q: Can you provide some guidance on the installation?
The installation of the new LG Q7 display should be done by a professional. It would be best if you don't try weird things at home because that often results in unpredictable issues, and you might need to spend even more money. Visit a technician and pay him a small fee to install the display on your phone.
Please ensure that you never leave your phone and spare part with the technician and come back home. Always stay beside the technician and watch the display installation process with your own eyes. There is no need to trust anyone (including us) and always do the required vigilance.
LG Q7 Display Photos
These images show the actual product you get after placing the order. It is a combo of display and touch screen for LG Q7. You can this display to replace a broken touch screen glass or display. This combo also comes with the outer frame, so there is no need to paste the display manually. If you have any questions, please feel free to call us at 9587954273.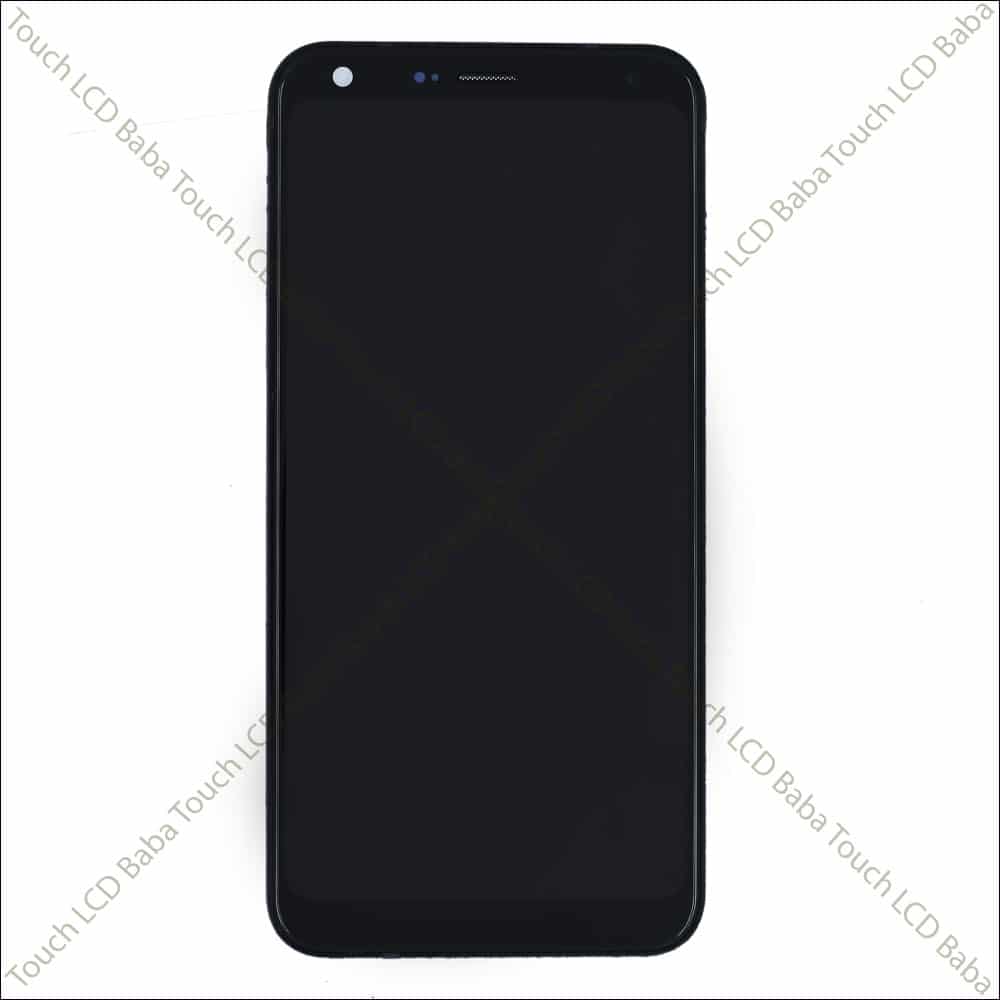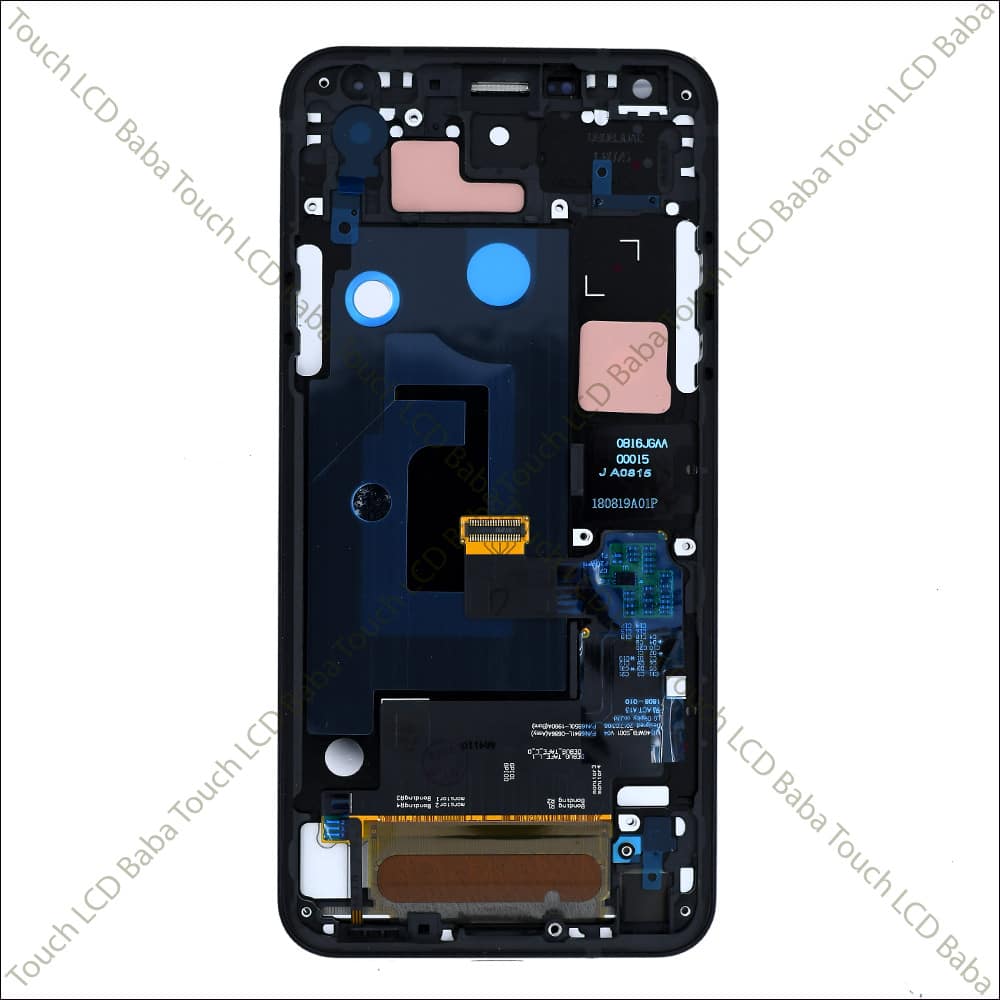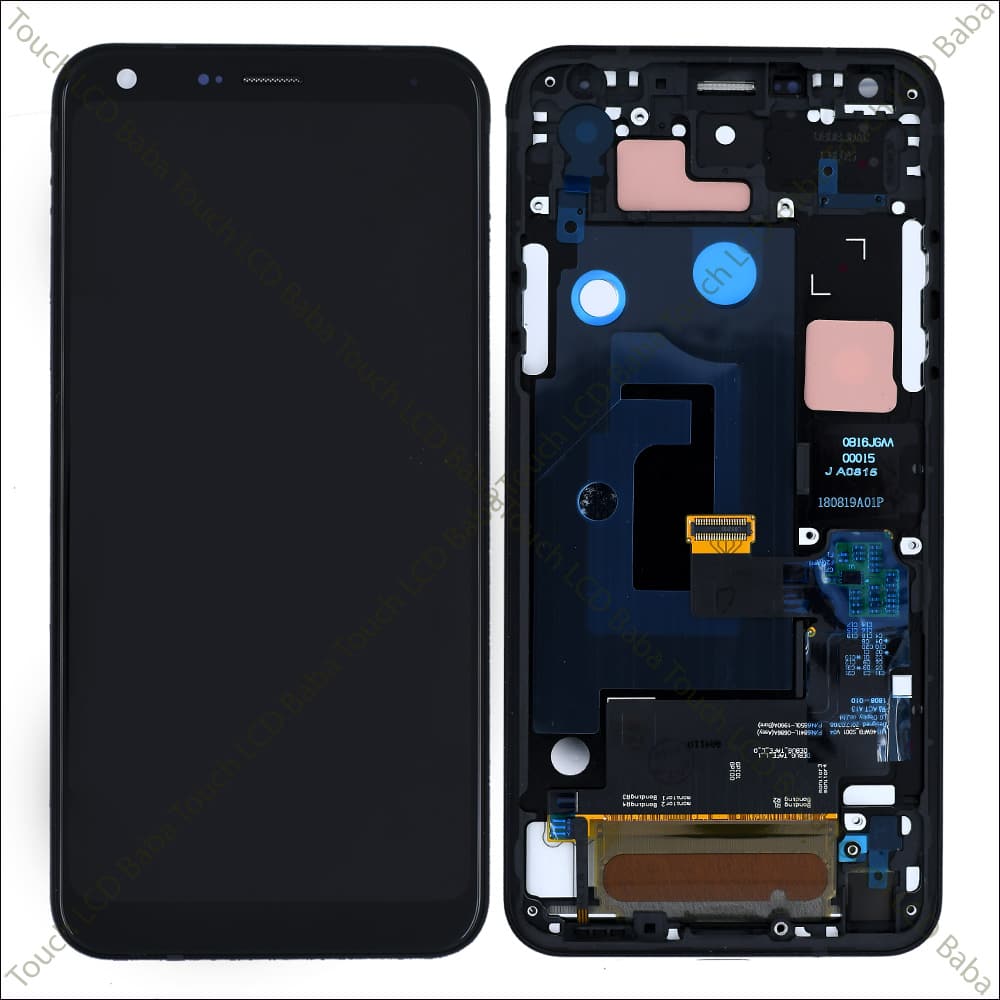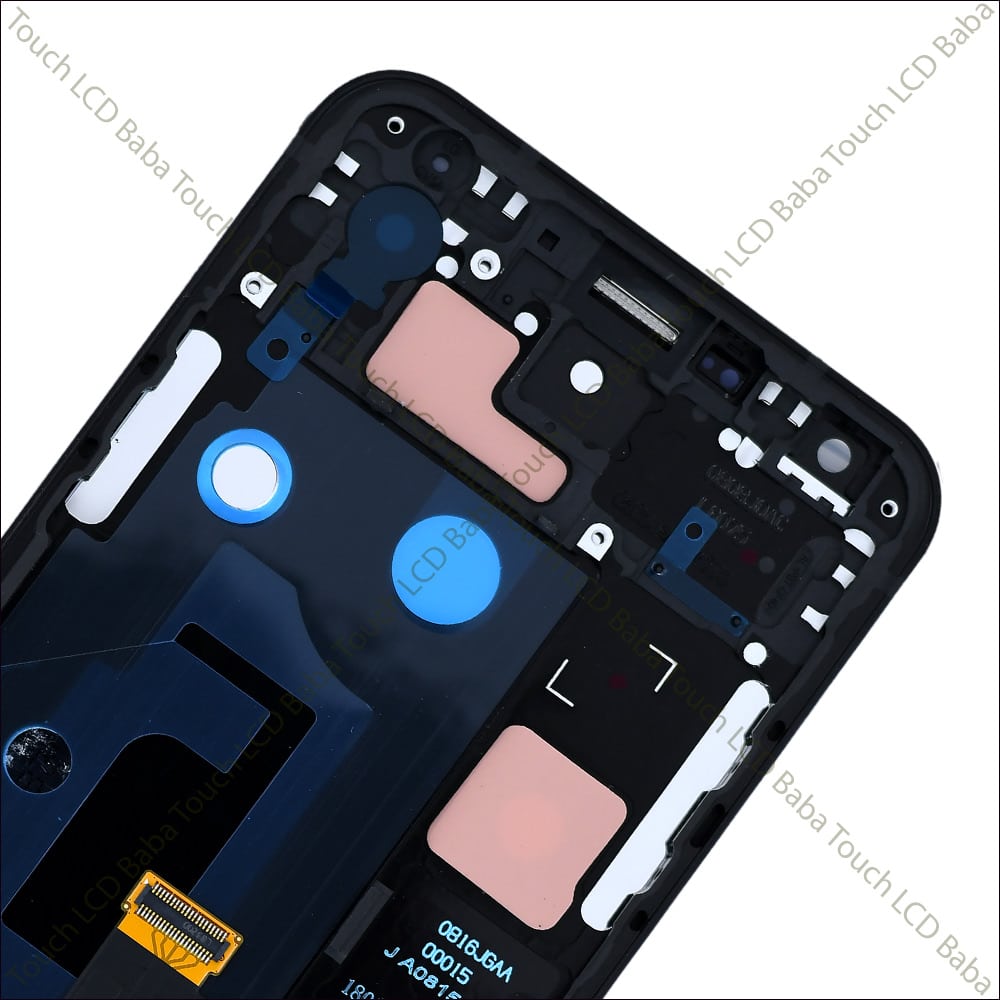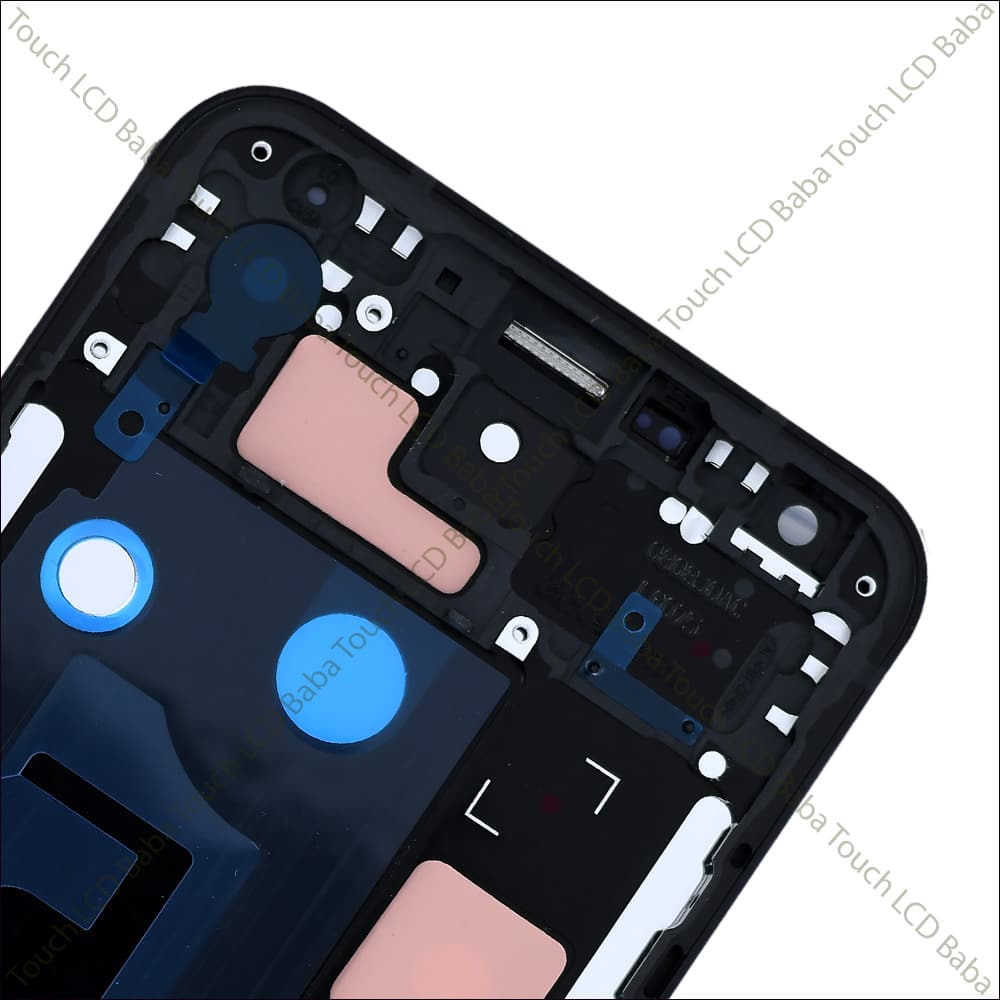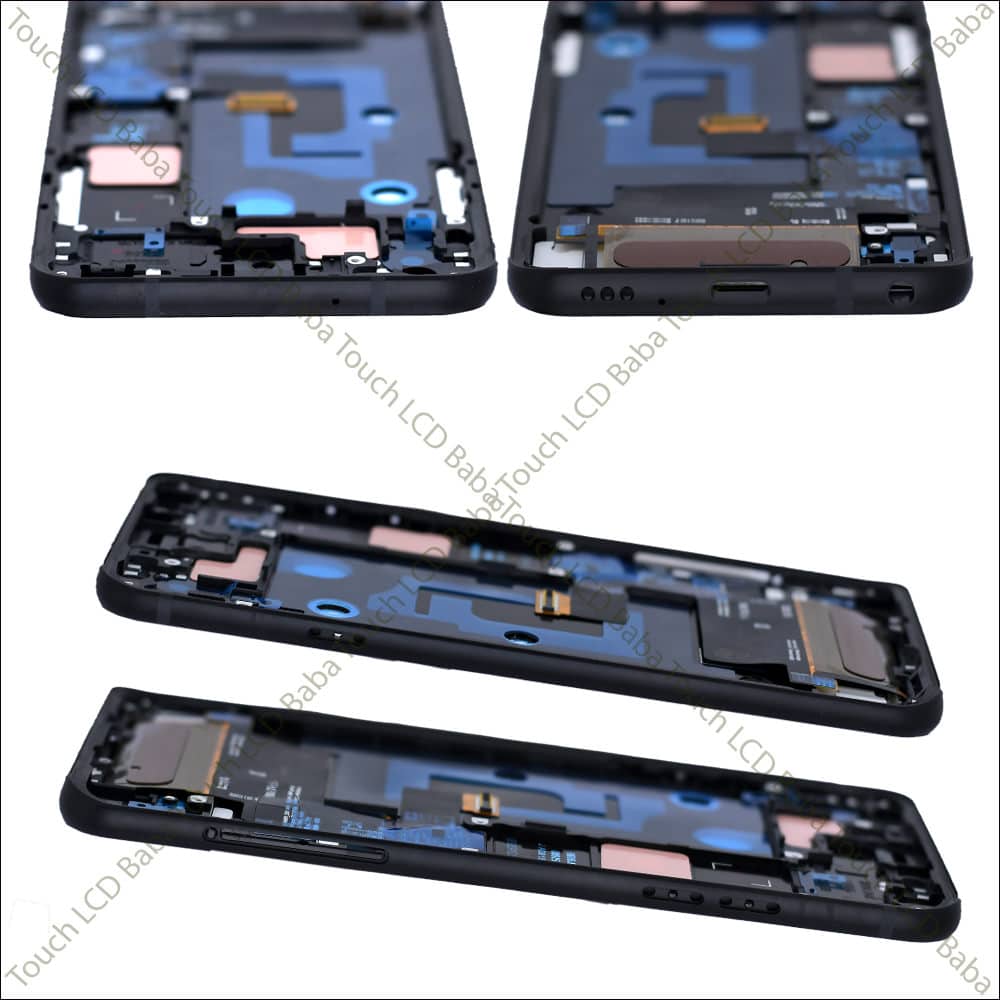 Shipping, Return and Refund Policy
We test each combo for 100% perfect working before shipping it to the customer. We always ensure that every piece is 100% original, tested, and working without any flaws. Still, our products come with 30 days return, refund, and replacement guarantee. To return a product, It should be in the same condition as we sent. You can't use or fix the items If you want to return. For complete details about Shipping and Returns, please click here.