If you found Touch LCD Baba and landed on this page, you are most probably looking for a Motorola Moto G71 display replacement. We understand the pain associated with a broken mobile phone display, and there is no surefire way to protect the screen from damage. You can use tempered glass and other protective measures, but any drastic drop will always prove fatal for the display.
The Motorola G71 5G display doesn't have any Gorilla Glass protection, another pitfall for the customer. Please note that AMOLED screens are slim and hence more fragile and Moto G71 comes with an AMOLED display only. If you are worried that you won't get the desired product easily, stop worrying. You can order a display replacement for Moto G71 from Touch LCD Baba and replace the broken part easily. You have to spend money on display replacement, but you can restore your phone to its 100% identical/perfect condition, the same as before the damage.
Motorola Moto G71 Display Specifications
| | |
| --- | --- |
| | This display is 100% original, tested and suitable for Motorola Moto G71, model number XT2169-1. |
| | The Motorola Moto G71 display size is 6.4 inches, the display type is Full HD+ AMOLED and the resolution is 2400 x 1080 Pixels. |
| | It is a complete display unit that consists the LCD and Touch Screen Glass. |
| | We always test and verify each display for 100% flawless working before dispatch. |
| | You can easily test the new display by connecting it to your phone in open condition. |
| | We buy our stock from the OEM manufacturers who make only original screens. |
| | You can enjoy the same colors, quality and brightness as your original display. |
| | You get a complete peace of mind with 100% original screen replacements. |
| | You get a 30 days time to test and verify the working condition of new display after delivery. |
| | The combo is readily available in stock and turnaround time is very fast. |
| | You can order the product using Cash on Delivery or Online Payments (additional 10% discount). |
What is the Moto G71 display combo? What is its use?
A combo is a brand new display unit for Moto G71 and helps you overcome a broken display or touch screen glass. Please note that it is not an individual part but consists of two main parts; the inner display and touch screen digitizer glass. You can easily resolve all the cases of damage by replacing the combo. You can also consider combos as spare display units, which technicians utilize when customers need a replacement for broken parts.
If you dropped the phone and broke the display or touch screen glass, you can easily replace it with a combo. The official service center and the local technicians use a display combo to overcome the damage. Also, please note that it doesn't matter if you have broken only the display or the touch screen glass; you always need to replace the complete display unit.
Why is the Moto G71 display combo expensive?
The Moto G71 display combo/folder is expensive because of its quality. If you purchase phones having an IPS LCD, their screen replacements are relatively cheap. Usually, AMOLED screens cost twice as high as normal IPS/TFT screens, so this display is expensive. You should also know that getting an original AMOLED display for bargains is impossible regardless of your connections.
You can find cheaper Motorola G71 screens in the market, but they are alternative solutions. TFT / IPS quality screens offer around 40-50% brightness and quality compared with the original one. You might have also heard about the compatible or duplicate screens easily available in the local market. It is possible to get a display replacement for cheap, but it is not possible to get an original display for a low price.
Original AMOLED Vs. Cheaper Copies – What is the difference?
Customers often look for alternative solutions when the original display's price exceeds their budget. Please note that original screens are incomparable with other kinds of products. If you purchase a first copy or any other alternative, that will never be close to the original display. Local technicians often dupe customers with their shady marketing tactics and sell counterfeit products under the name of the original. These are the main differences between an original and a copy :
The brightness level of the original display is outstanding, but the copy display offers 50% brightness at maximum levels.
A duplicate touch screen never responds correctly to the input commands, and typing mistakes are very common. If you type the same way as you used to do with the original display, many words will still get mistyped, and you'll need to make repeated corrections. That's because a duplicate touch screen is never accurate.
A replica screen offers no durability, and you are at the risk of damaging the display again very soon.
The duplicate display often overheats the phone because of the low-quality parts used in its construction.
The joy of watching movies, taking photos, and other multimedia experiences will dampen a lot.
You can use a duplicate display to repair the phone, but you can't restore its earlier condition. If you want to enjoy 100% the same experience as before, purchasing the original display replacement is the only choice.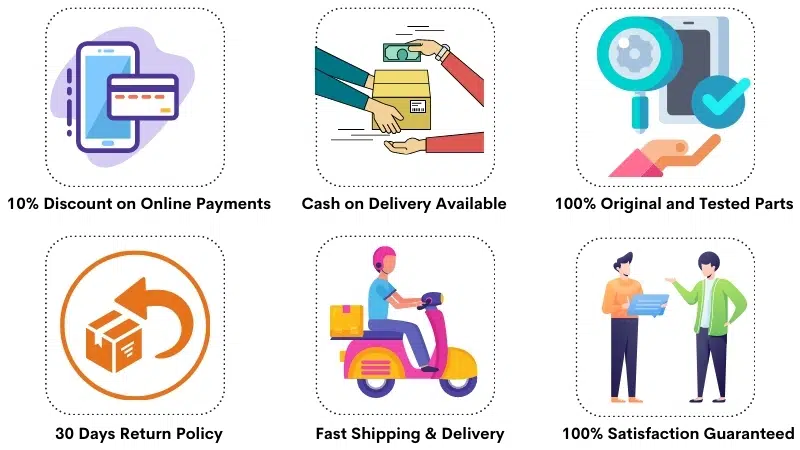 Frequently Asked Questions
Q: How much does it cost to replace a broken Motorola Moto G71 display in India?
A 100% original Motorola Moto G71 display replacement costs around Rs 5300-6000, and this price is valid for an AMOLED display. You can purchase duplicate TFT/IPS screen replacements for low prices, but the overall display and touch screen smoothness will degrade by 50%. Duplicate screens can never render the original onscreen quality.
Q: Can I replace only the touch screen glass and reuse the old display?
If you want to salvage the inner display and replace only the glass, that's called only glass replacement. It is a technique employed in the local market to replace only the broken layer of glass with another duplicate glass. Please note that glass replacement is not a quality solution but simply a way to get a refurbished display.
If you replace only the glass using low-quality techniques, you won't get the original display's quality. Many customers try their hands on glass replacement because they want to use the phone even if the quality is not up to the mark. You'll often run into issues, and combo replacement will be the only way to go.
Q: Where can I purchase this display from your shop?
Many customers call and insist that they want to purchase a display replacement from our shop. Please note that we sell our products online-only, and unless you are from our locality, it is impossible to collect the product from our warehouse. We don't have any shops in your city/town. If you search for the product online and find it on our website, the best way would be to order it online. It is easy to place the order as you need to click the "Add To Cart" button and follow the instructions.
Q: How to test the new Moto G71 display before installation?
You can easily test the new display before committing to the final installation. You should always test the display to ensure its working condition because it is impossible to return used parts, so testing and verifying the display is important. Please follow these steps :
First, please dismantle the phone and remove the necessary screws to access the motherboard.
Ensure the battery is disconnected, and then eject the old display's flex cable.
At the same place, connect the new displays' flex cable in the right direction and then connect the battery.
Turn on the phone, and the new display will start working normally.
You can test the touch screen, check the brightness and use the display as if it is installed on your device.
After verifying the new display and being satisfied, you can install it on your phone without hesitation. After testing the display, you get a confidence boost that everything is in order, and that's how all technicians and the whole mobile phone repairing industry works.
Q: Can you arrange only the touch screen glass?
Sorry! But only the touch screen glass is not available with us. We understand that you are looking for only glass because you want to replace only the broken glass. You can easily find the only glass of Moto G71 in the local market or other online websites that deal in duplicate products. We don't sell duplicate products; you won't find them with us.
Q: Is it a 100% original display replacement?
Yes. We offer a 100% original display replacement for Moto G71, as you get with a brand new phone. You won't face any quality compromise, and all the features reliant on the display will continue to work the same as before. The display installed on your phone and what we supply come from the same factory, so the quality will be 100% identical.
Q: How can I know that It is a 100% original display?
Customers have previously burned their hands on duplicate products because the technician misled them. It is a pervasive problem in the local market because customers do not know much about spare parts. Mobile phone technicians dupe them with duplicate products even when customers pay for the original product.
Unfortunately, there is no such secret identity that will help you discover that the product is surely original. Identifying the products takes a lot of time, money, and practical experience, and that's certainly not possible for a customer. We suggest you always test the display yourself before installing it, and you can make the correct quality judgment.
By testing the display, you can check the brightness, color reproduction, and other vital aspects to ensure it is the same as before. A local screen feels very cheap; when you test it, the colors and brightness will be around 50% of what you had before. Even if you drag the brightness slider to 100% levels, the brightness will not increase as much as it used to with the original display.
Q: Can I get an original display for low costs?
The mindset of getting an original display for a low cost always yields dissatisfaction and distrust. We will give you an example here so you can understand it better. For example, you go to the official service center, and they quote you a price of around Rs 6000 for the original display.
Then you start searching online and come across a shady website where they claim that the original display is available for Rs 1500, and you buy it. In this case, the customer's greed is responsible for bad quality products because on what earth do you think you'll get an original display for so cheap.
People would often tell you horrifying stories about online shopping, but they won't tell you that they wanted to get the original product by paying 25% of its costs. It is impossible to purchase an original product for low prices, and if you try, you'll only waste your money and time.
Q: Will the delivery person also install the display? 
No. The delivery person will only deliver the shipment to your doorstep, but he'll not assist with the installation. Before you order a product, please make necessary arrangements for installation as you can easily find a local technician in the market. The average installation charges for this phone are Rs 250-300 for a trained technician.
Motorola Moto G71 Display Photos
These images refer to a 100% original display for Moto G71, which you'll get after your order. If you've any questions, please call us at 9587954273.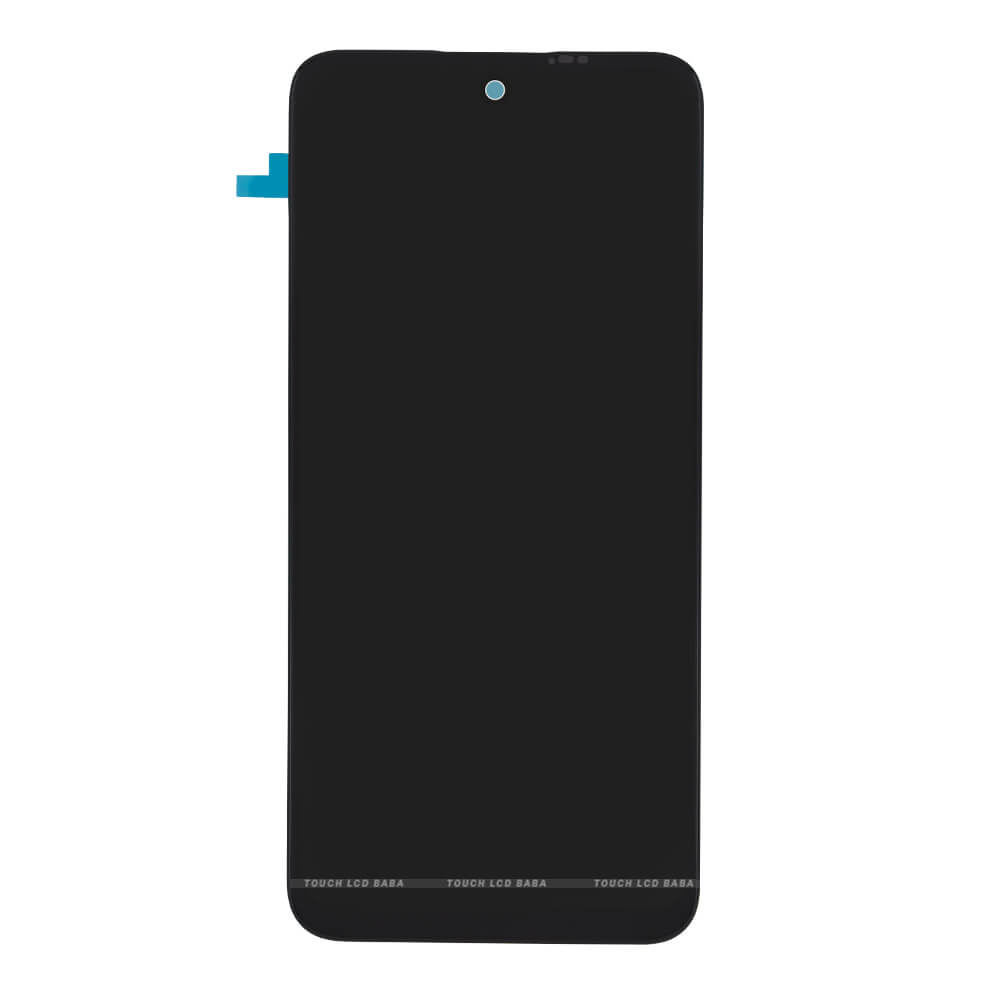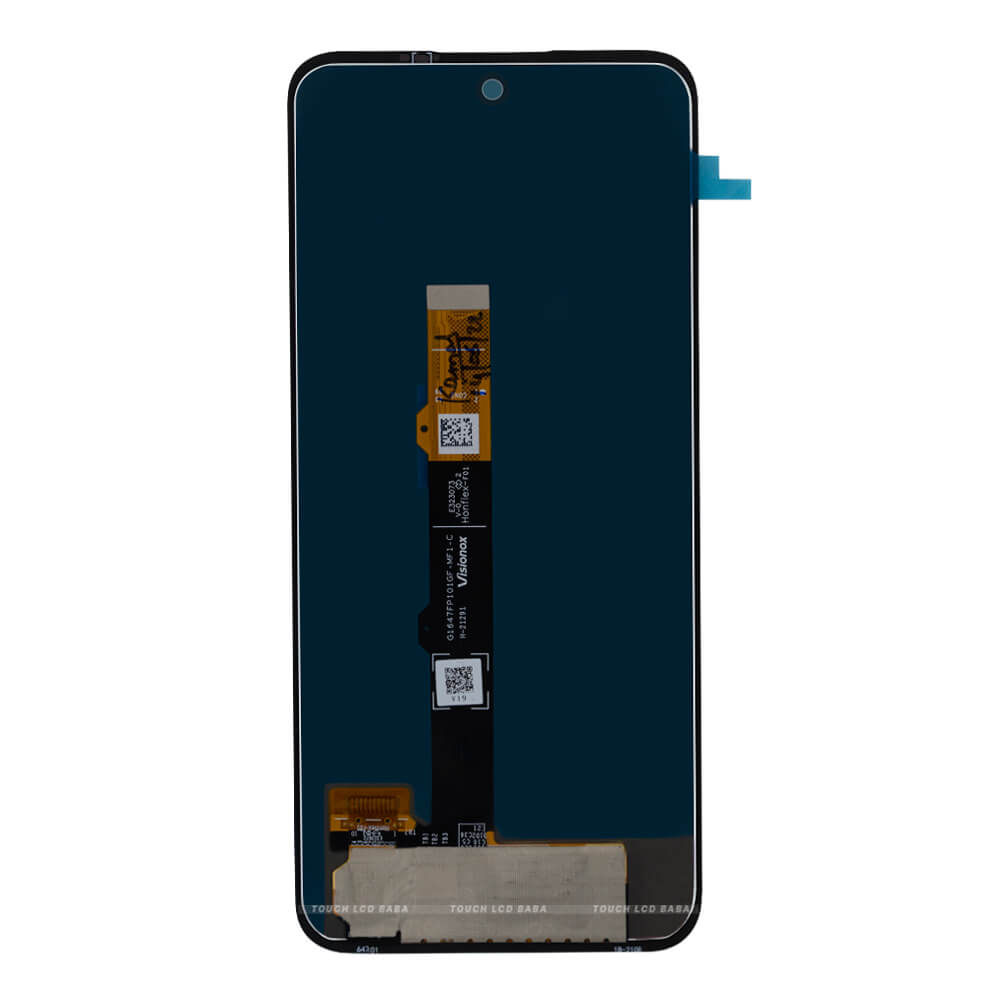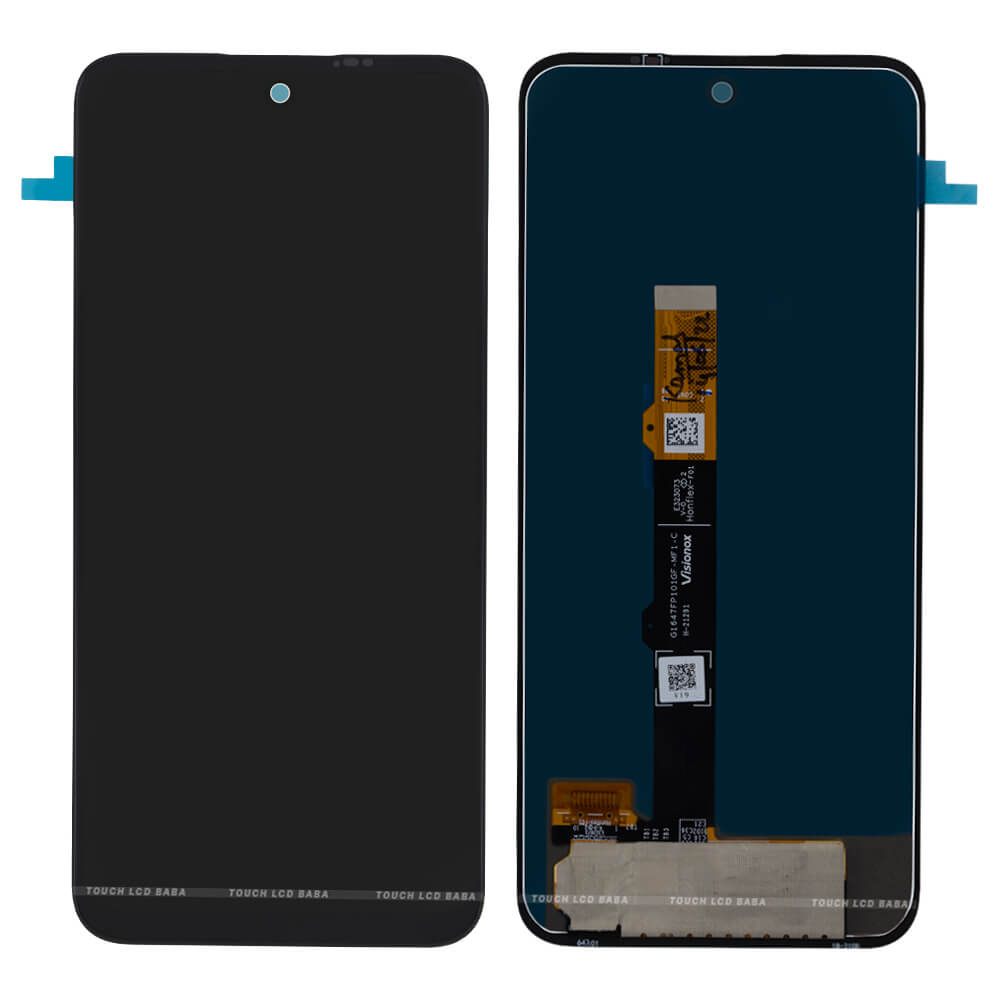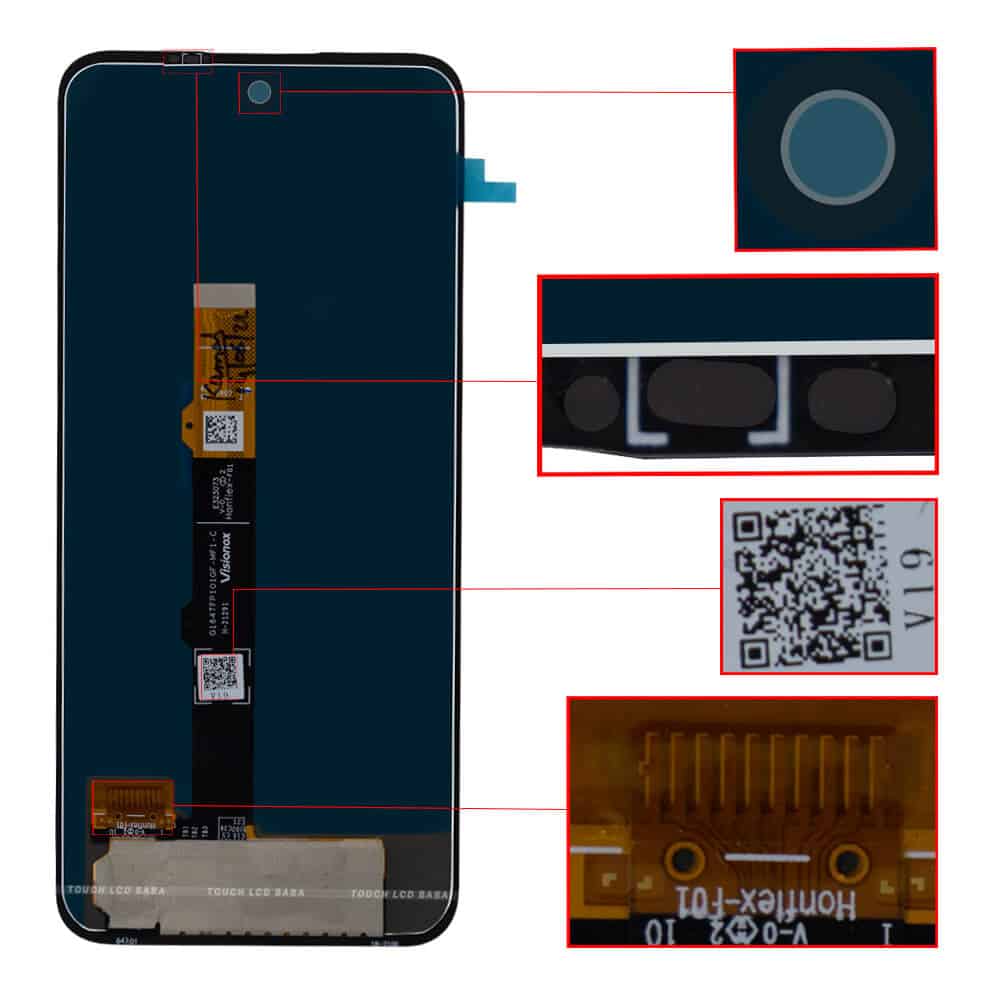 Shipping, Return and Refund Policy
All the products supplied by us come with 30 days return, refund, and replacement guarantee. To return a product, It should be in the same condition we sent. You can't use or fix the new Motorola Moto G71 display if you want to return it. For complete details about Shipping, Returns and Warranty, please click here.