If you've found this page, you will surely need a display replacement for the Nokia 2.3 phone. Accidentally dropping and damaging the display is not new and happens to almost everyone. We all install tempered glass and other protections on display, but all such protections turn ineffective when the drops are harsh. Glass is glass and can't withstand sudden shocks, and the touch screen glass or display will crack. A cracked display is nothing to worry about because you can easily replace it with another identical display.
You can get hold of new mobile phone screens easily online or offline. The display quality varies depending on your spending, and many duplicate screens are also available in the market. So you must watch out for the right product while making your purchase decision. Otherwise, you could waste your money. The chances of getting an original display in the local market are remote if you live in a small village or a town. When you buy from local vendors, you get the display instantly, but that will always be a counterfeit product.
Nokia 2.3 Display Specifications
| | |
| --- | --- |
| | It is a 100% original and tested display combo of the Nokia 2.3, and the model number is TA-1209. |
| | The display size of the Nokia 2.3 is 6.2″; the display type is HD+ with a resolution of 1520 x 720 pixels. |
| | We offer 100% original display replacement for Nokia 2.3, the same as a brand new phone. |
| | You can use this display combo to replace a broken display or touch screen glass, or both. |
| | The original touchscreen works super smoothly, and you'll not face any usability issues. |
| | The new display offers the same original colors, quality, and brightness as before. |
| | Our QC team examines each screen for 100% perfect working before sending it off. |
| | We back our products with a solid 30-day money-back guarantee if you face any issues. |
| | We offer 100% hassle-free returns, refunds, and replacements. |
| | Nokia 2.3 screen replacements are readily available in stock with fast delivery options. |
| | We also offer Cash on Delivery service all over India. Additional 10% discount on online payments. |
What kind of display replacement should you purchase?
Please note that all mobile phone screens are unequal, and their output quality is different in colors, brightness, and touchscreen smoothness. All local screens cost around Rs 1200, but their quality is terrible and such products can perish anytime without any warning. When you spend less money, you can't expect original quality, which goes true for the local market products. If you don't want to spend much money and any quality display is good for you, then buying a duplicate display from the local market would be the best bet.
If you want to buy a 100% original display replacement and are willing to invest what it takes for an original display, you can confidently buy from Touch LCD Baba. We deal in original screen replacements, which are a bit costly, but you get a quality product that lasts long, and you won't face any issues with such products. If you want to retain the experience of the original display, you should always purchase original spare parts.
Isn't replacing only the touchscreen glass a good idea?
If only the touchscreen glass has cracked, you might consider replacing it and reusing the same display. That is possible, and you'll find many technicians providing glass replacement services in the local market. They will replace the broken glass with a new duplicate one, but this procedure has no assurance.
The glass replacement is a mediocre solution to the problem and can't retain the original display quality. When you replace the original glass with a duplicate one, the overall display quality, colors, and brightness reduce to a great extent. After that, you'll not feel very confident using the phone because of these issues :
A local touchscreen glass feels very bumpy and rough to use.
Because of glass replacement, you'll see dust particles, white spots, and other erratic issues with the display.
The original display's overall brightness tint and color sharpness will considerably reduce.
Glass replacement is not always successful; the display mostly cracks during this process.
A duplicate glass cracks easily, and you must replace it several times a year, which costs a lot of money.
Please note that make-do solutions don't last long and require much maintenance. It doesn't make sense if you replace the display every two months and keep spending money on this. Therefore, you should always opt for the original display if your budget allows that.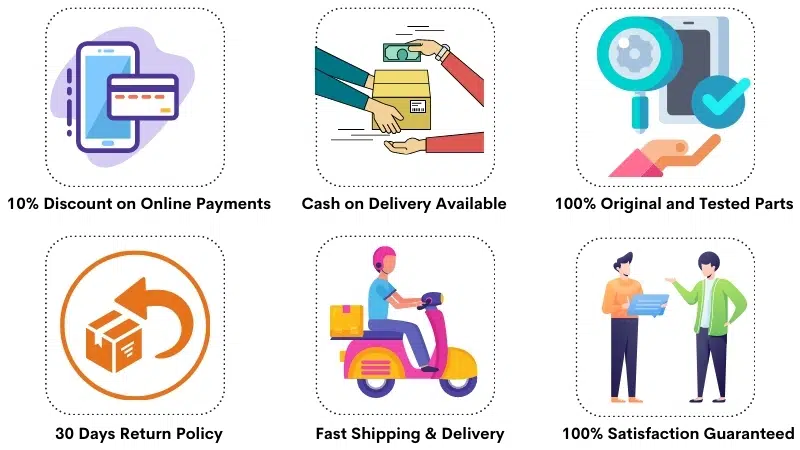 Frequently Asked Questions
Q: How much does it cost to replace a broken Nokia 2.3 display screen in India?
The price of a 100% original Nokia 2.3 display replacement is around Rs 2800-3000. The combo costs about Rs 1000-1200 in India if you buy a first copy screen replacement. As you can't install it yourself, you'll also need to pay additional installation charges to a mechanic.
Q: How can I believe it is a 100% original display replacement?
If you buy a product online, you need to trust the seller; otherwise, doing business is futile. If you are a customer who burned his hands before on duplicate products, that would certainly be your fault because you bought low-cost spare parts which never last long. When a bad thing happens to a customer because of his wrong decisions, he'll start doubting everyone else. If you are in the same boat, there is no option except to trust the seller.
We offer original screens, and you can find many good words about our services. If you search for our reviews online or on YouTube, you'll find that 99% of customers are very happy with our services. We don't care for arrogant customers who do fake reviews to harm a company's reputation. If you are a genuine buyer having all good intentions, you'll never face any issues.
Q: How do you source the original Nokia 2.3 display?
The original display comes from the OEM manufacturer who makes and supplied original screens to the parent company, Nokia. All the screens from OEM manufacturers are original, and they supply screens after rigorous quality testing. These are the screens service centers install on your phone, and that's exactly what we offer. The source of original screens is always a particular factory; if anyone can buy products from them, those products would be 100% original.
Please note that original screens are expensive as manufacturers materialize them with great care and quality. These screens are extensively tested, handled carefully, and must pass the smallest touchscreen tests. Everyone wants to buy original screen replacements, but fewer customers buy them because of their high cost.
Q: Do you test the display before shipping it to the customers?
Yes. We always test and verify each display for 100% ideal working before dispatch. To test the display, we use a real motherboard of Nokia 2.3 and ship the product only after testing it properly. You'll never receive a defective display because our testing procedures are strict and rigidly accurate.
Still, we offer all customers a 30 days return, refund, and replacement guarantee. If you encounter any issues while testing the new display, you can opt for a return, refund, or replacement. Please note that you can't return a display after fitting it on your phone, so you should always test the display in an open condition before installing it. If you are unsure how to test the display, please read the next question.
Q: How can I test the new display in an open condition?
Open condition testing means trying the display before installing it on your phone. Please follow these simple steps :
First, dismantle the phone and open the required screws.
Eject the old display's connection from the motherboard.
Connect the new display to the motherboard in the right direction.
Turn on the phone, and you can easily test the new display like it's installed on your phone.
After testing the new display, you can finally install it on your phone.
Please note that you don't need to assemble the display to verify its working condition because open-condition testing is 100% accurate. If the display fails during testing, you can easily opt for a return, refund, or replacement. If you don't have any hardware issues with the phone, you will never face any issues.
Q: What is your return policy in case of any problem?
If you face any issues with the new display, you can easily return it for a refund or replacement. Always ensure the followings :
You can't return a display after installing it on your phone.
The return policy automatically voids If you paste the display or remove its screen guard.
If you damage the part and change its original condition in any way, you can't return it.
To be eligible for a return, you must maintain the product's original condition, and a return request should be placed within 30 days after delivery. Please follow all the guidelines, and you will never face any issues.
Nokia 2.3 Display Photos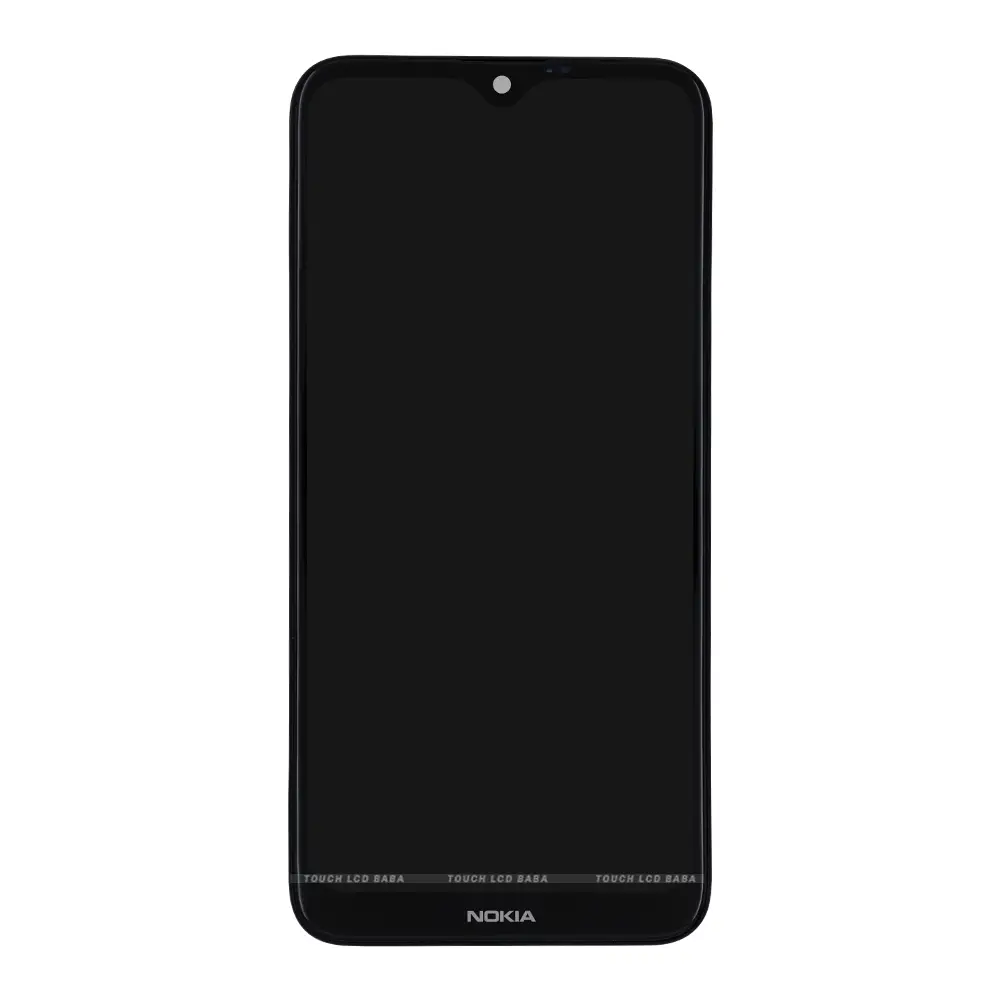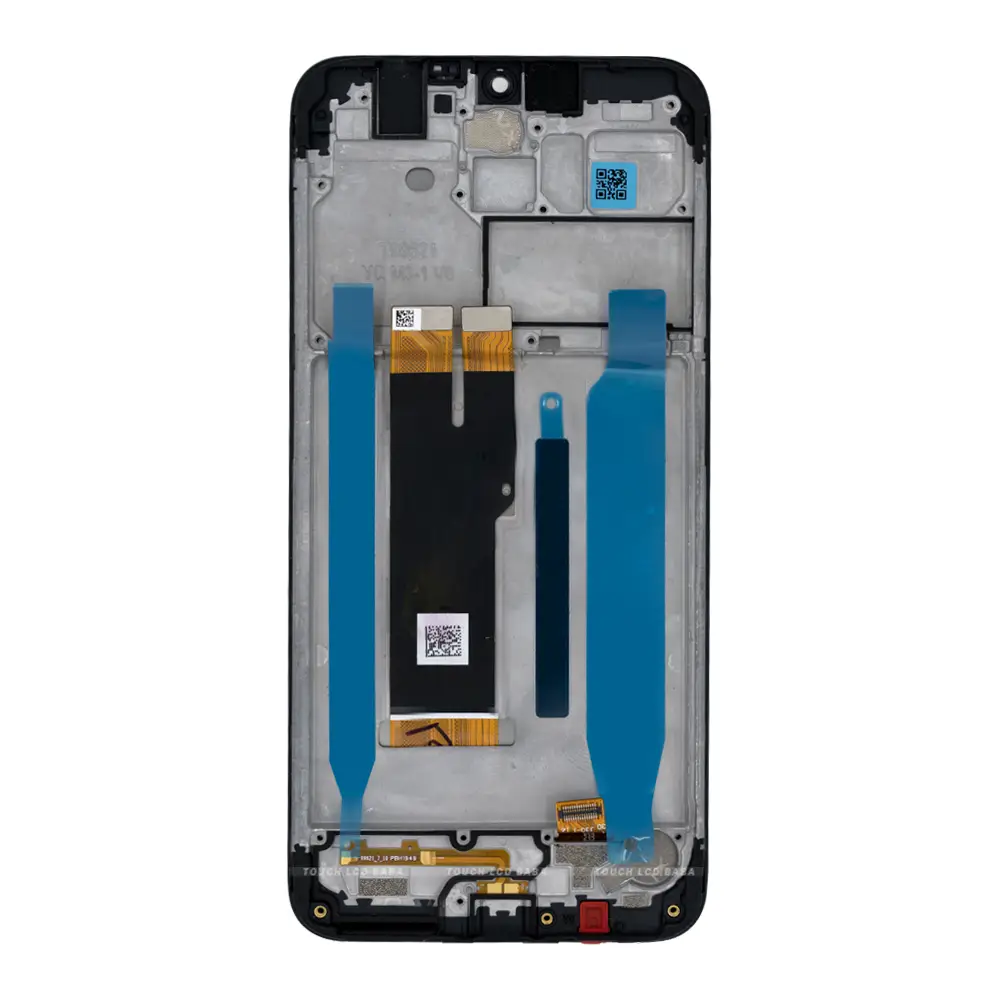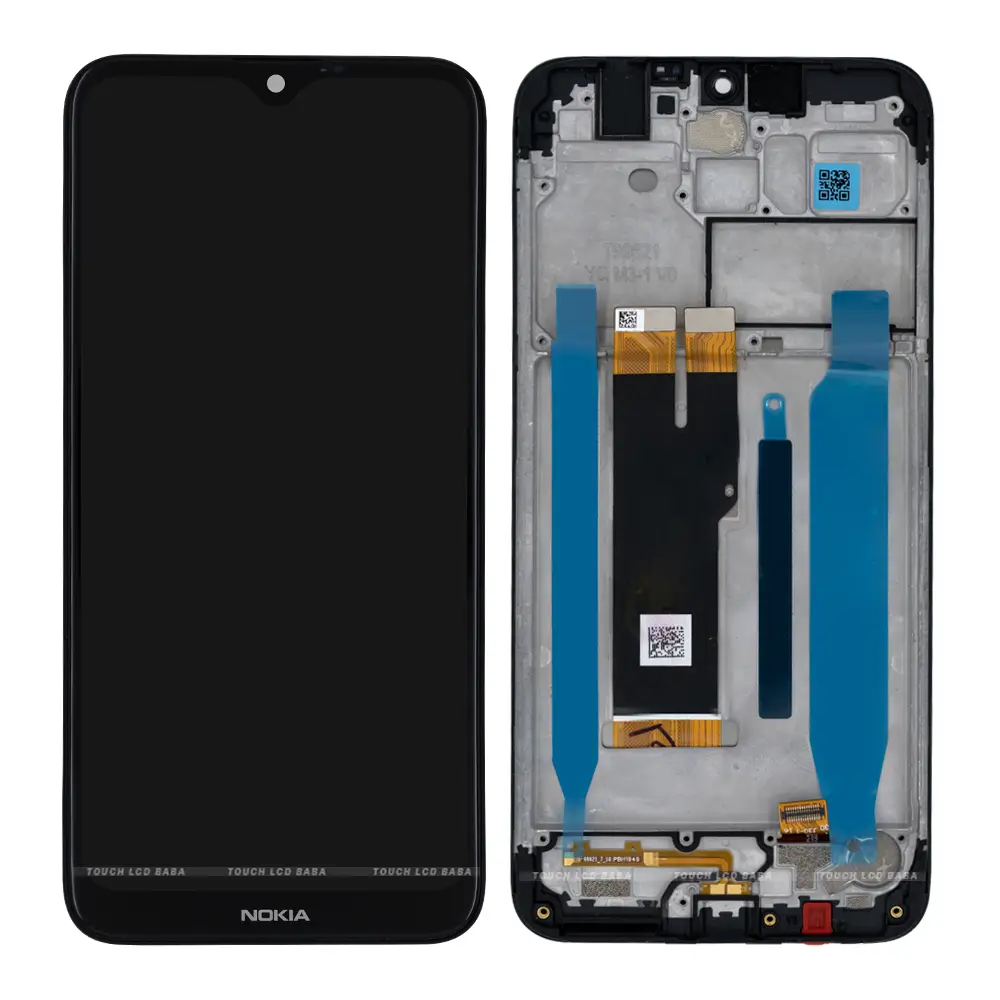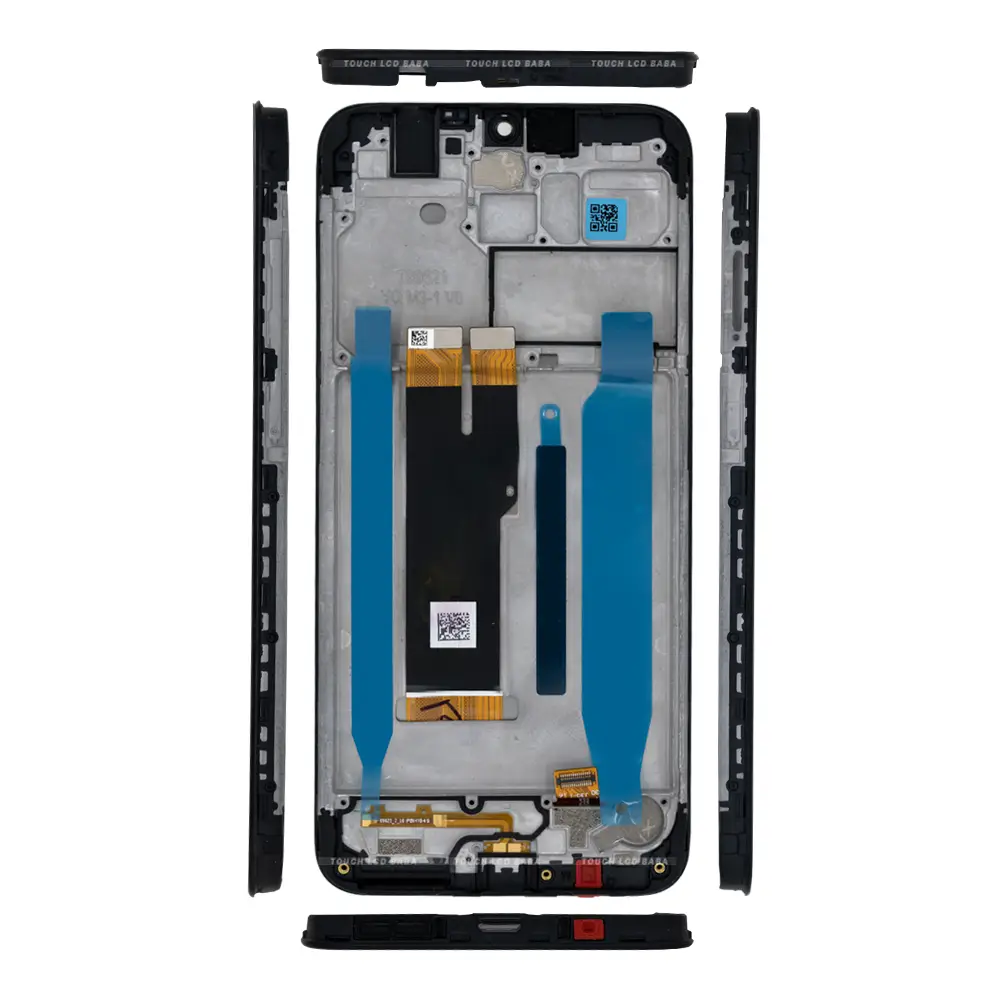 Shipping, Return and Refund Policy
All our products come with 30 days return, refund, and replacement guarantee. To return a product, It should be in the same condition we sent. You can't use or fix the new Nokia 2.3 display if you want to return it. For complete details about Shipping, Returns and Warranty, please click here.