The Nokia 3.2 display is a vital part of your smartphone and is quite fragile. Therefore, it is always necessary for the user to handle the smartphone with caution at all times. One careless mistake and your display could completely shatter. So, if you have accidentally broken your Nokia 3.2 phone's display or touchscreen glass, it is pretty obvious that you would be heartbroken.
If you need a 100% original display replacement for your Nokia 3.2 phone, your search ends here. This page offers a Nokia 3.2 display and touchscreen combo, essential for replacing a broken display or touchscreen glass problem. We provide quality-checked parts and help you easily overcome broken screen issues.
What is the meaning of the Nokia 3.2 Display combo?
These days all mobile phone screens are made on folder technology. It simply means that the touchscreen glass is combined with the display, and you can't separate the display and the glass when damage occurs. Even in those cases, when only the touch screen glass is cracked, you still need to replace the complete display unit.
The combo replacement is the best option for replacing a broken screen or touchscreen glass. You can also understand the combo as a spare display unit widely used everywhere to reverse the damage. It is exactly how the service center repairs broken phones. The display you get with a brand-new phone and what we offer on this page are 100% identical in quality and durability.
Nokia 3.2 Dislay Specifications
| | |
| --- | --- |
| | This display is 100% original, tested, and suitable for Nokia 3.2, TA-1154 DS. |
| | The Nokia 3.2 display size is 6.26 inches; the display type is IPS LCD, and the resolution is 720 x 1520 pixels. |
| | It is a complete unit of combined display and touchscreen glass. |
| | We test each display for 100% perfect working before dispatch. |
| | The new display offers 100% the same colors, quality, and brightness as your factory-fitted display. |
| | We buy our stock from the OEM manufacturers to ensure 100% perfect working. |
| | Our QC team tests each display on Nokia 3.2 motherboard to ensure its working condition. |
| | We back our products with a 30 days return, refund, and replacement guarantee. |
| | You can also test the new Nokia 3.2 display easily before installation. |
| | The stock is readily available, and the turnaround time is very fast. |
| | We offer Cash on Delivery and Online Payments. |
Are you confused about where to get a new screen?
Markets are flooded with display replacement products. As the range of products widens, the customers' confusion also increases because it is difficult to make the ideal choice with many available products. Mainly, you can choose from one of these three options :
A) The Official Service Center
You might be thinking of taking your smartphone to the Official Nokia Service Center, but you know you would be charged a huge amount there. Surely, the official service center offers 100% original spare parts, but prices are very high. You'll often find the service center unavailable in your area, so this option is unsuitable for most customers. Most of the time, the parts are not readily available, and you might have to wait for a few days/weeks before the job is completed.
B) Local Market Repairs
If you go to the market, there is no doubt that you will find much cheaper alternatives but all screen replacements are duplicates. All the customers know that the local market offers extremely cheap display products that never last long. It also stands true that lots of people purchase duplicate screens to save money, but we don't recommend this if you care about your phone's display quality. You'll need to replace the display several times a year because the first copy display never lasts long and breaks so easily.
C) Buy Online and Install Locally
This option is perfect if you buy from reliable vendors like Touch LCD Baba. We provide 100% original spare parts, and while our prices are high, we offer original parts to our customers that they can't find elsewhere. After purchasing the display from us, you can visit a local technician and have him install the display for you.
Online shopping is full of scams, and many websites offer low prices. While you can easily purchase from them, you will get the duplicate first copy screen available in the local market for a lower price. So never assume that original parts can be obtained for low prices online; that's not possible, online or offline.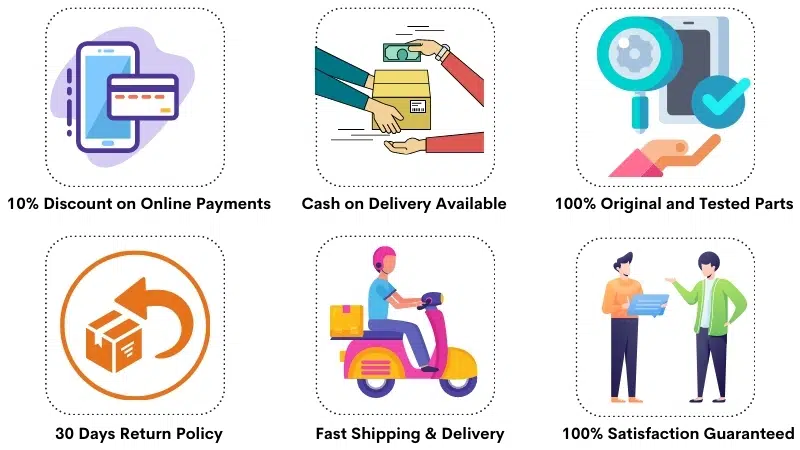 Frequently Asked Questions
Q: How much does it cost to replace a broken Nokia 3.2 display in India?
The price of a 100% original Nokia 3.2 display replacement is around Rs 2800-3000. The combo costs about Rs 1200-1400 in India if you buy a first copy screen replacement. You need to pay additional repair charges to a mechanic on top of the display's price.
Q: What should I do if the new Nokia 3.2 display doesn't work?
It is quite less likely that the Nokia 3.2 display and touchscreen glass combo you bought from us did not function well. We always inspect each display thoroughly, and when the display does not show any signs of being flawed, we send it to the customers. Our rigorous testing process doesn't leave any room for errors. Before you report any issues, please check the followings :
Please check the display's connection with the motherboard.
Ensure that the on/off flex cable works perfectly.
Most misconceptions come from a discharged battery so ensure charging the battery before you test the display.
Always disconnect and reconnect the battery, and don't connect the display to your phone when it is already in Power On mode.
Still, customer satisfaction is our number one priority, and if you face any issues with the new display, you can contact our team and place a return request. Please note that the return and replacement policy is valid only on unused products, and you can't return a display to us after installing it on your phone.
Q: Does the new display have gorilla glass along with it?
Nokia 3.2 phone itself does not come with Gorilla Glass protection, so the new Nokia 3.2 display does not have that. A solid 2.5D curved glass protects the main touchscreen glass, and the same protection comes with our display. All phones don't have Gorilla Glass protection, but other solid protections are installed on them. Nokia 3.2 touchscreen glass is quite sturdy, and you can enjoy its durability for a long time.
Q: I am getting a display locally at a meager price; why is yours costly?
We only sell original screens, so our prices are high. When installing a display we provide, you get the same quality, colors, brightness, and smoothness as a brand-new phone. The local markets sell low-quality products at a lower price, which is normal. The price is low, but so is the display quality, which will ruin your smartphone experience. The products you get from the local market are duplicates; therefore, they cannot do justice to your display's quality.
Q: Do you test your Nokia 3.2 display before shipment?
Yes. We test each display one by one before sending it to our customers and do not approve any display that does not pass our tests with minimum requirements. We follow a set of rules and procedures, and under them, we conduct thorough testing of the display products to verify their flawless condition. We use a real Nokia 3.2 motherboard in our QC facility to test the screens, and this process is completely flawless. When we use the same phone to test the screens used by our customers, there is no chance of any errors.
Q: How easy is the display's installation? 
The Nokia 3.2 display is effortless to install, but you shouldn't take chances. We know that most customers can do the installation at home, but that is somewhat risky if you don't have the proper tools and experience. One wrong move can make the new display useless, so we suggest refraining from doing this at home. Visit a nearby technician and pay him Rs 150-250 to complete the installation.
Q: Who is responsible if the display cracks during transit?
We take full responsibility for any damage that occurs during transit. You don't need to worry about in-transit damage as we buy insurance for each parcel, and our rigid packaging can withstand the natural bumps normal in courier services. We know that couriers are careless in handling fragile shipments, and we've already taken necessary precautions to combat the situation effectively. After delivery, you can always record an unboxing video and contact us if you find any damage, and we'll replace it for no charge.
Q: What about replacing only the touchscreen glass? 
Many customers ask this question as they want to replace only the touchscreen glass and reuse the same display. The only touchscreen glass replacement is possible, and many technicians do this in the market, but the quality problem is very prevalent. The touchscreen glass used by technicians is duplicated, and you'll never be satisfied with its performance. As we don't suggest or deal with duplicate parts, we stay away from such solutions, and you should try such cheap solutions at your own risk.
Nokia 3.2 Display Photos
These images show the Nokia 3.2 combo you will receive after placing the order. This combo can replace a broken/damaged/scratched display or touchscreen glass. This is a complete screen replacement for the Nokia 3.2, which is ideal in all situations of a damaged display or touch screen. Please note that this unit consists of a display and a touch screen, so nothing additional is required.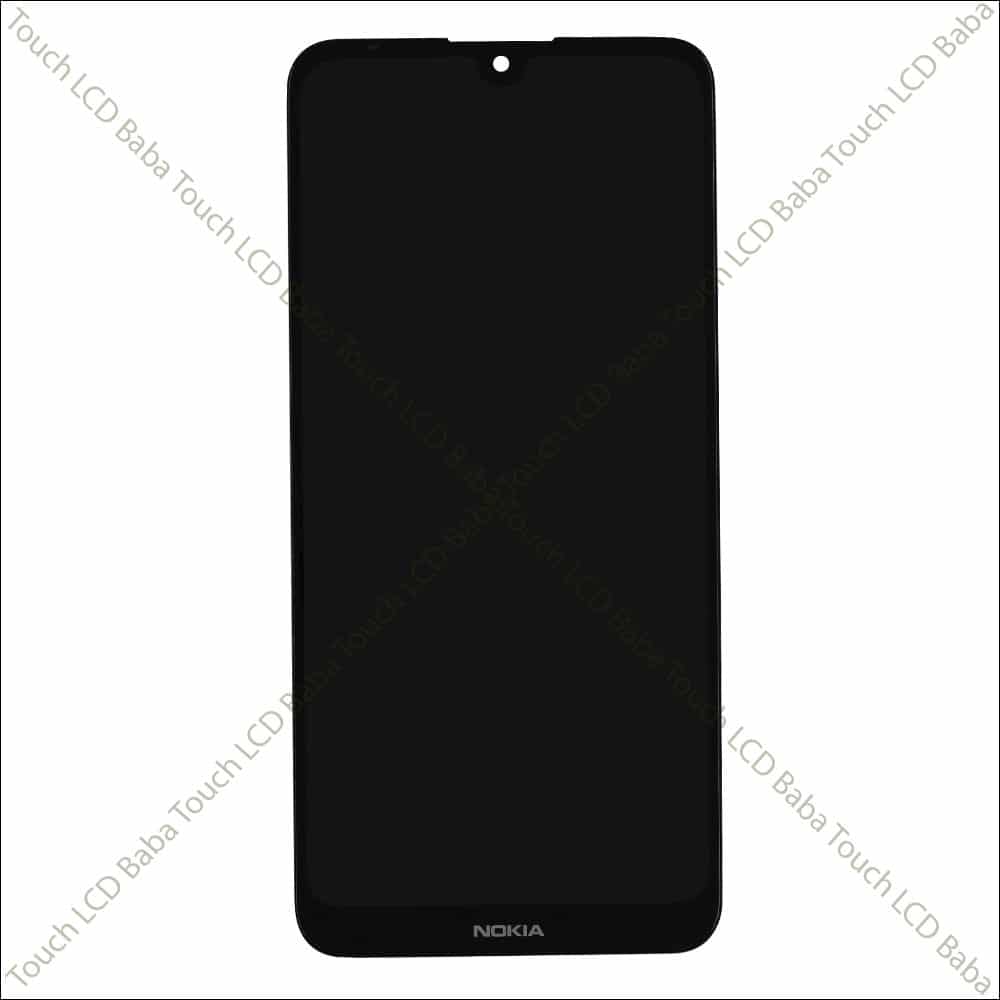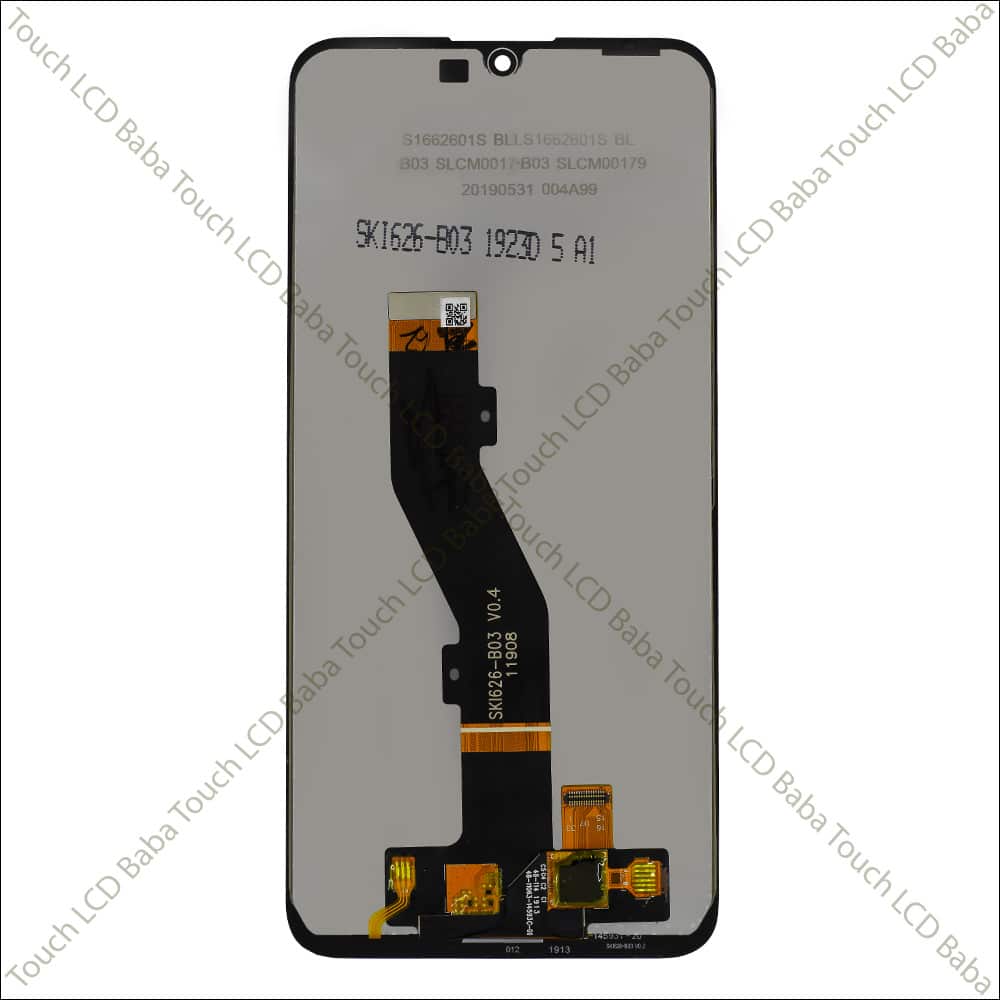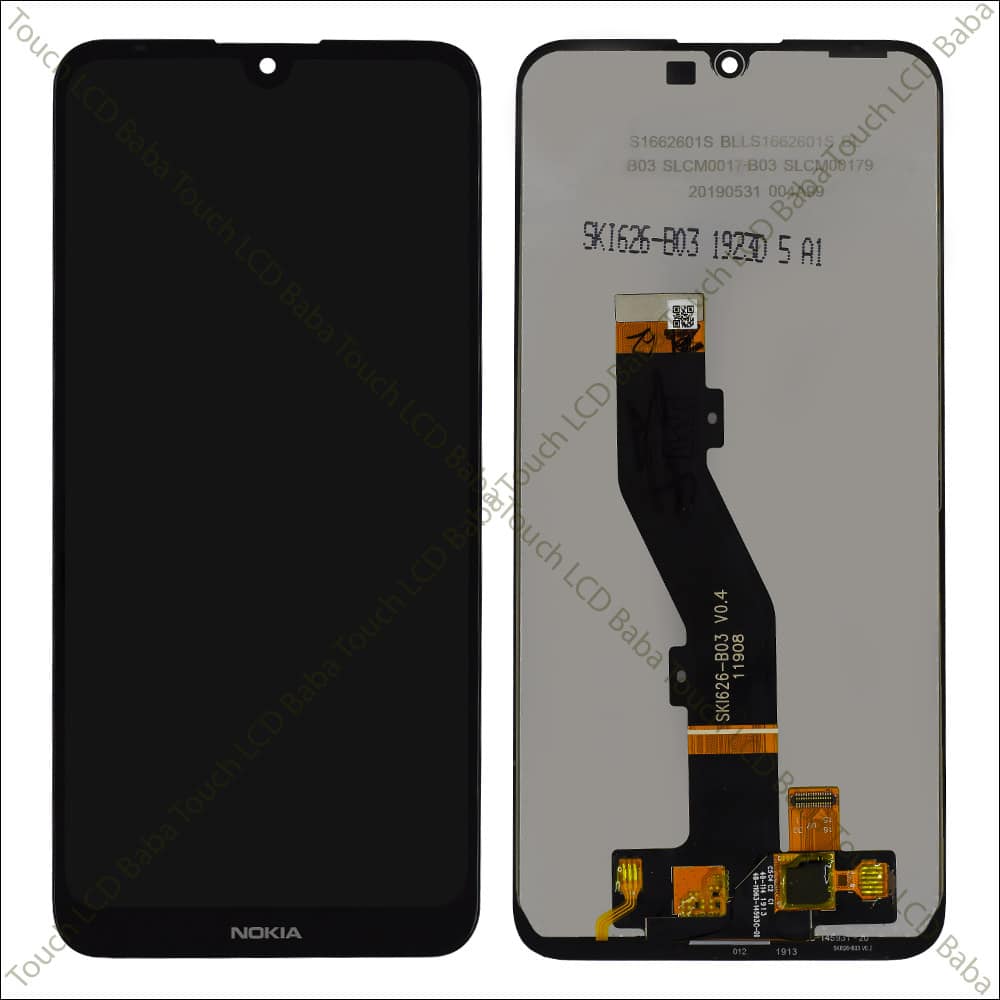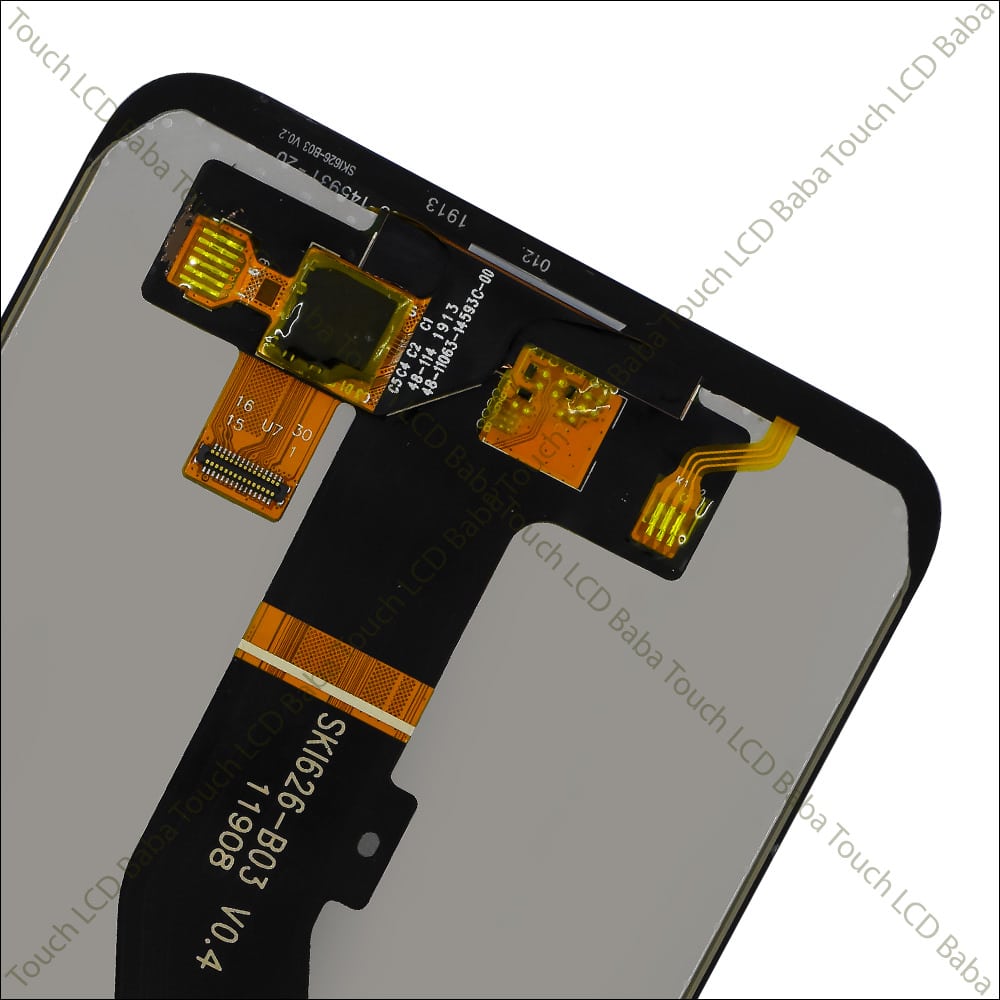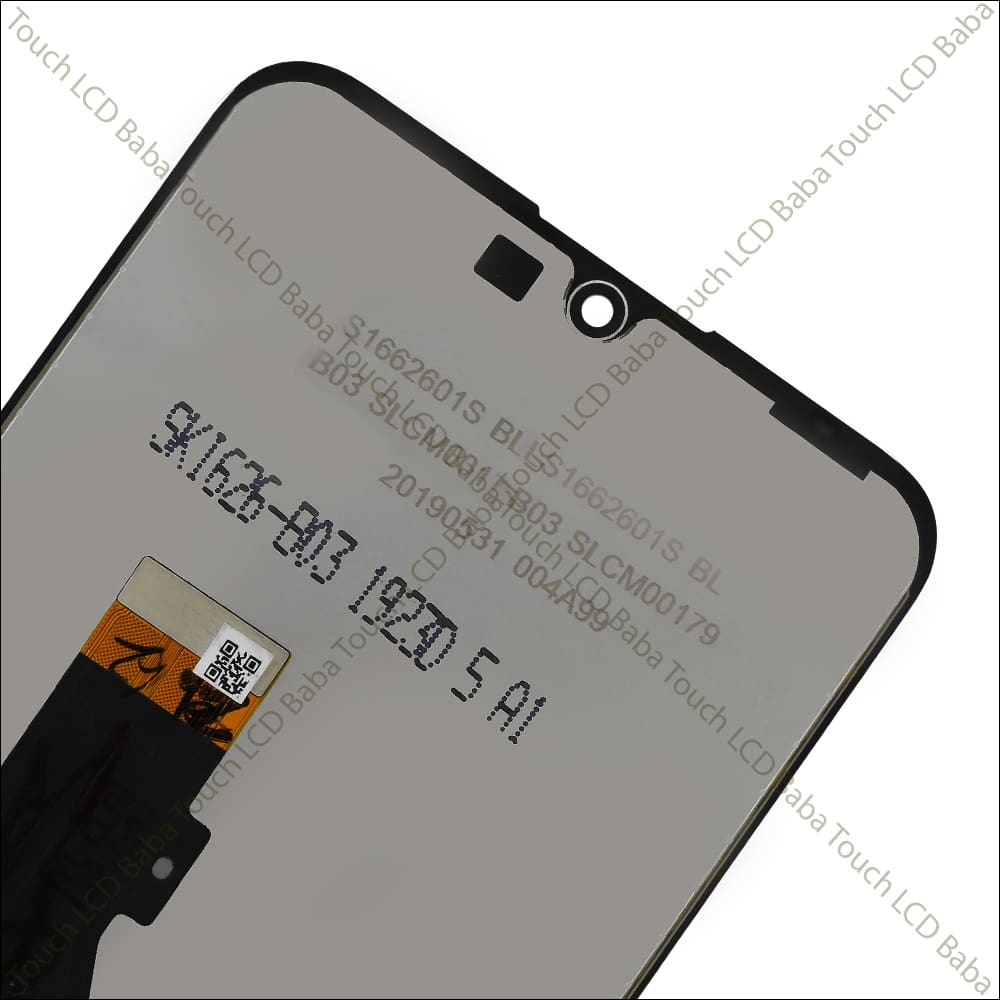 Shipping, Return and Refund Policy
All our products come with 30 days return, refund, and replacement guarantee. To return a product, It should be in the same condition we sent. You can't use or fix the new Nokia 3.2 display if you want to return it. For complete details about Shipping, Returns and Warranty, please click here.