We all use mobile phones to make our daily life easier, and the phone's battery plays a vital role in that. We charge the battery every day, and it is our daily routine, but there comes a time when you start to see battery issues in Nokia 6.1, which is inevitable. If you face battery drain issues with Nokia 6.1 and looking for answers, you are on the right page. On this page, we offer a 100% original and a brand new battery for Nokia 6.1 that can resolve all battery-related issues.
Please note that Nokia 6.1 battery replacement is an urgent requirement, and you shouldn't linger on this for a long time. The battery problems often cause your phone to switch off abruptly and that can result in software issues and at that time, you will need to wipe out all the data. Such problems are often observed when the phone switches off automatically, and when you turn it on again, it won't boot up completely. It is just like if you don't shut down the computer properly, the software can corrupt. The same terminology applies to the mobile phone's software as well. We don't say that it always happens, but there is a substantial risk.
Nokia 6.1 Battery Specifications
| | |
| --- | --- |
| | The Nokia 6.1 battery model number is HE345 and the capacity is 3060mAh. |
| | Rated Capacity – 3000mAh/11.55Wh. |
| | Typical Capacity – 3060mAh/11.78Wh |
| | Nominal Voltage – 3.85V |
| | Max Voltage – 4.4V |
| | It is 100% original battery guaranteed to provide the promised backup time. |
| | This battery is suitable for Nokia 6.1 phone, model number of phone is TA-1089. |
| | We test all batteries one by one for any manufacturing defects and then send them to our clients. |
| | We can deliver the parts all over India and the order can be placed online. |
| | The Nokia 6.1 battery is readily available in stock and shipping time is very fast. |
| | You can order the product using Cash on Delivery or Online Payments. |
What are the common issues of a worn-out Nokia 6.1 battery?
A battery's degeneration is a natural process and applies to all cell phones and all other real-life electronic equipment.  The mobile phone battery is like a small pouch of cells charged and discharged, but this is not perpetual. When the charging/discharging cycles are over, the battery performance reduces significantly, and you've to replace it. Below are the most common issues when you need a Nokia 6.1 battery replacement  :
The battery drains much faster and goes down to low levels very swiftly.
Due to prolonged use, the battery is swelled or puffed up.
The battery works well up to the 50% mark, and then the phone automatically switches off.
Your phone heats a lot, and the battery drains every time you blink.
The battery is bulging, and the display is protruding outwards.
The standby time has reduced a lot, and now you must charge the battery 3-4 times a day.
You damaged the battery during repairs.
While removing the battery, you pricked it with a sharp tool and exploded it.
What are the reasons which contribute to the early decay of the battery?
We all keep our mobile phone's screen very safe and apply several protections on it, but we barely take so much care of the battery. The battery often starts to show issues much earlier than its life cycle, and we think it is a defective battery, but that is not true in most cases. The battery life depends on your usage pattern and charging/discharging cycles. If you do any of these things, that will have a direct impact on battery health :
If you use duplicate chargers and cables to charge the battery.
You leave the phone in charging overnight without worrying about overcharging.
You use all types of Power Banks without having any idea of their quality and voltage.
If you are a gamer and do resource-intensive stuff on the phone for an extended period.
You are a hefty use and charge the battery 3 times a day.
You don't let the battery drain and connect the charger even if the battery is 90% charged.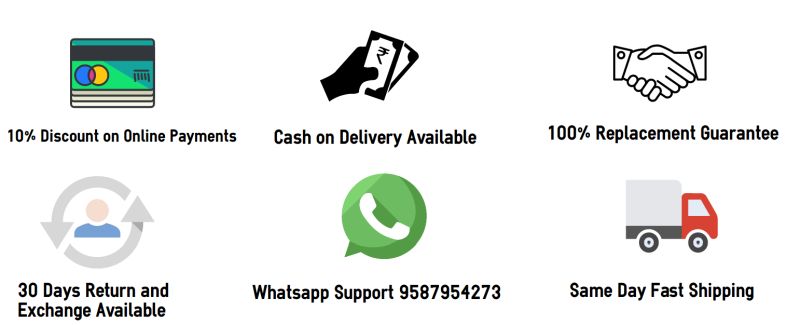 Common Customer Questions
Q: How much does it cost to replace the Nokia 6.1 Battery?
The price of a 100% original Nokia 6.1 replacement is around Rs 1500-1600. If you buy a duplicate compatible battery, then it costs about Rs 600-700 in India. The standby time automatically gets shortened with a copy battery.
Q: What is the impact of gaming on a mobile phone battery? 
Gaming takes so much battery resources, and you've to charge the battery several times if you are a hard gamer. When you play games on the phone, the battery temperature goes up, and even the phone temperature goes up, which directly impacts your device's health negatively. So if you play games for an extended period of time, surely the phone's battery is already deteriorating.
Q: How does the Nokia 6.1 battery replacement work? 
The battery replacement of the Nokia 6.1 is very tricky because it is not like you can open the back panel and replace it easily. The battery is placed underneath the display, and to replace the battery, first, you need to decouple the display. If your phone's display is working perfectly, the battery replacement can be risky for you because the display can break when you take it off.
The phone doesn't have any visible screws on the body because everything is assembled under the display. To replace a non-working part (be it the battery or the charging connector, or the camera), you need to decouple the display first, and then you'll find the screws to open. If you can remove the display successfully, then the remaining operation is relatively effortless.  This is the basic outline of the Nokia 6.1 battery replacement.
Q: Can I do the battery replacement myself at home?
We don't suggest that you try this at home considering the complicacy of the operation. While you might know the basics of mobile phone repairing, but removing a working display perfectly is not a child's play by any means. We always suggest you visit a professional technician to replace the battery and don't try this at home.
Q: What if the new battery doesn't work?
We test all new batteries before shipping them, and when you replace the battery, you shouldn't put up everything back together instantly. After replacing the battery, don't assemble the phone completely but charge the phone in an open condition and then use it for 2-3 hours to verify that the battery problem is resolved. When everything is working satisfactorily, then you can assemble everything back. Please note that it is not possible to open the phone repeatedly, so you should always try to do everything in one go. If you face any issues, you can always contact us for a solution.
Q: How can I check the battery's health myself?
Please browse to Settings--> Battery section of your phone, and there you can see all the vital details of the battery. You'll also see a nice graph there that shows the battery consumption details. You can see which apps are eating up the resources, and this information allows you to manage the battery more efficiently.
Nokia 6.1 Battery Photos
This is Nokia 6.1 original battery and you can use it to solve all the battery related issues on your phone. If you've any questions about the product, please call us at 9587954273.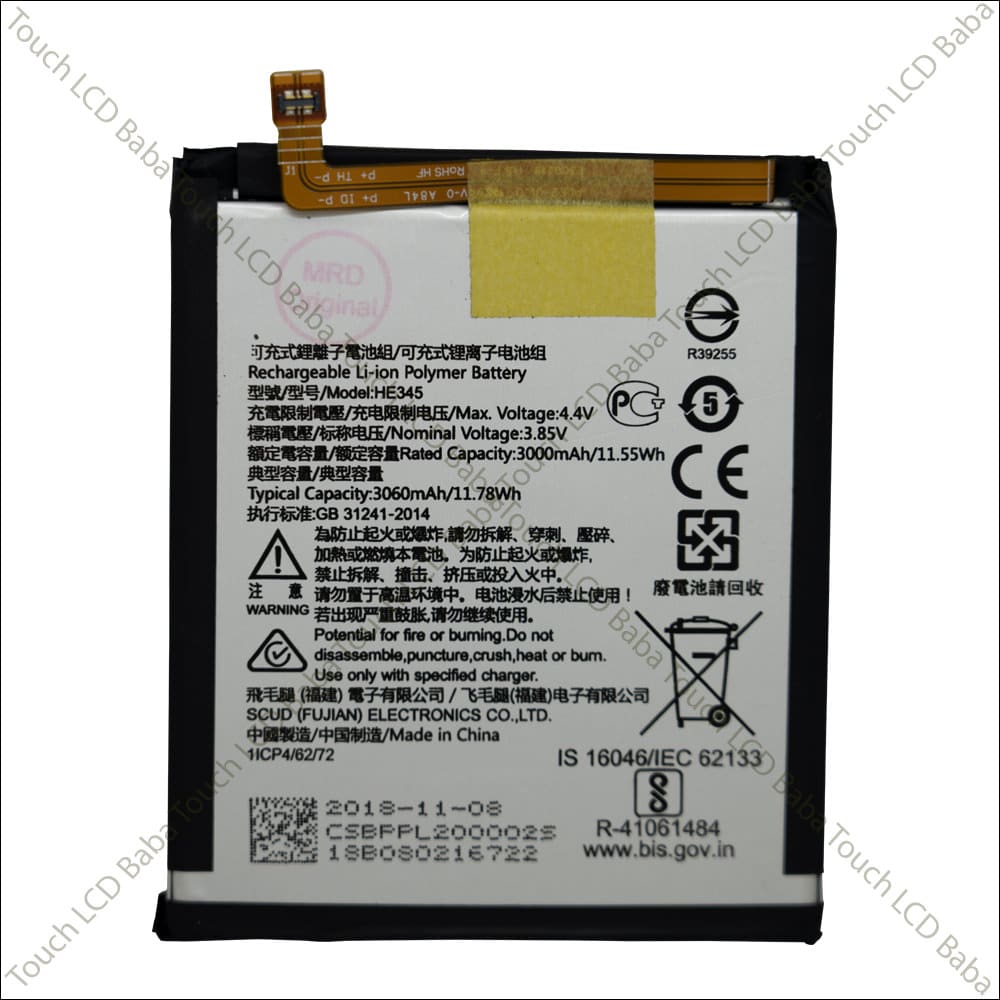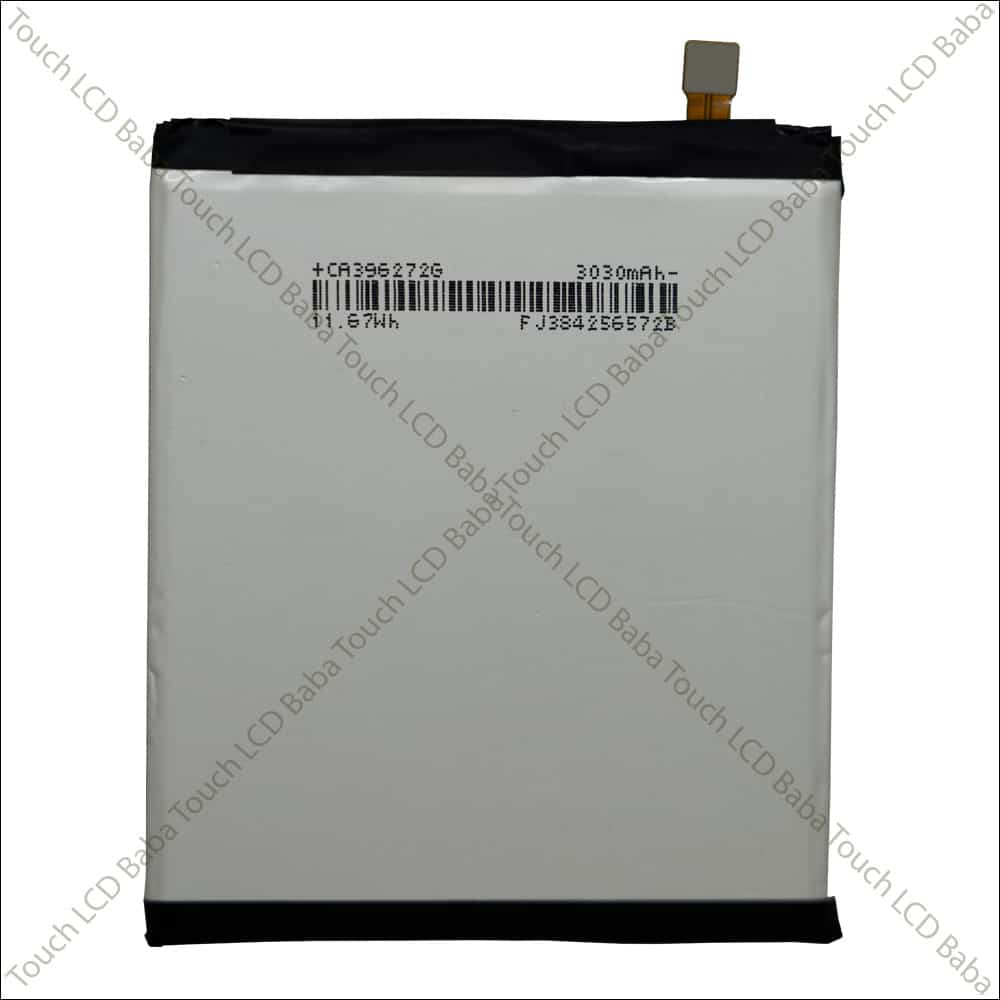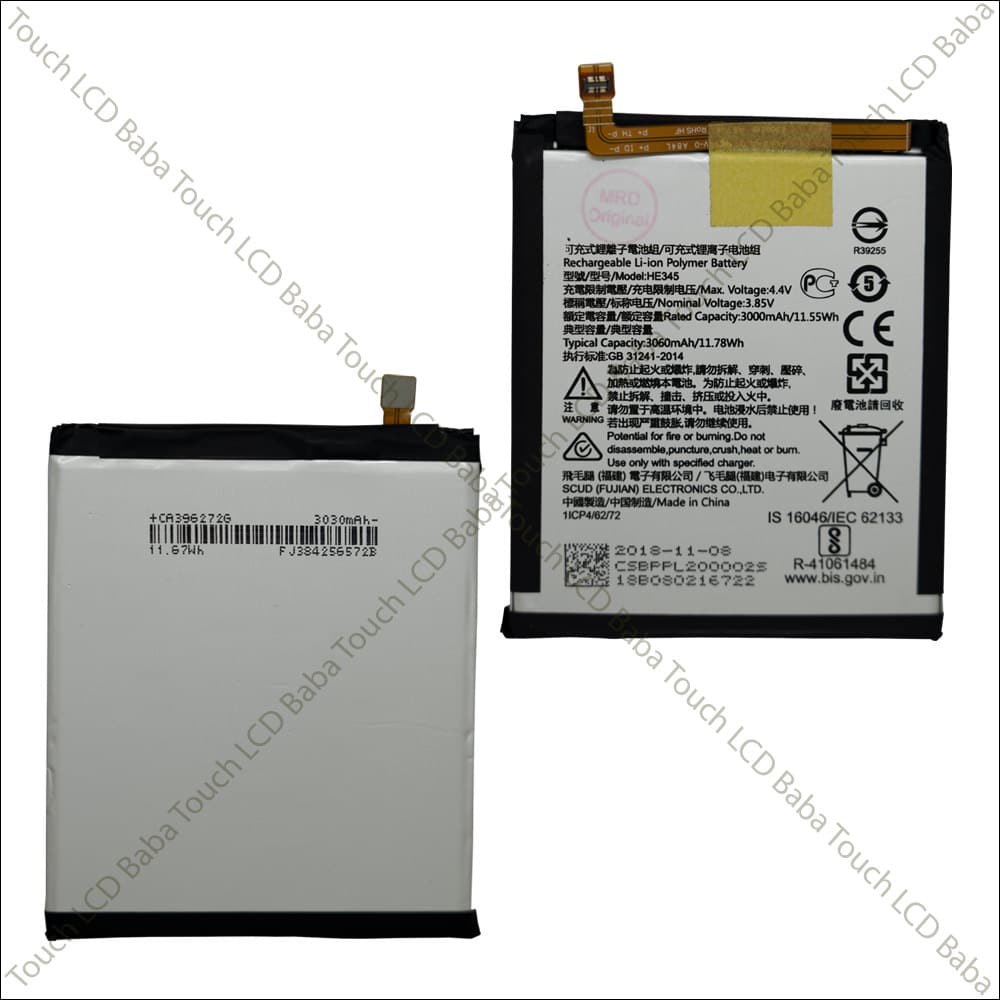 Shipping, Return and Refund Policy
All the products supplied by us come with 30 days return, refund, and replacement guarantee. To return a product, It should be in the same condition as we sent. You can't use or fix the items If you want to return. For complete details about Shipping, Returns and Warranty, please click here.