You can't get rid of a phone simply because its back cover is damaged or not in good shape. Oppo F11 Pro battery back door is a delicate one and can't withstand high temperatures. There are many other cases when the phone damages accidentally, and you also need a back cover along with it.
The battery back door of Oppo F11 pro is made of plastic material, and we have seen cases when it easily gets broken when removed incorrectly. Sometimes customers go to the local market, and the mechanic applies heat to remove the battery back door, and in that process, the plastic can easily lose its shape. If you are also facing similar issues and need a brand new battery back door for Oppo F11 pro, we have it available for you.
Is this an Original Battery Back door of Oppo F11 Pro?
Yes. This back door is 100% original, brand new, and the same as comes fitted in a brand new phone. All the back panels you see on the web are not equal, and most of the sellers are selling copy battery back doors. Many customers compare the prices and don't realize that there is a huge color difference If they buy a duplicate back panel.
The back panel offered by us is precisely the same color as you get with a brand new phone. There is no difference in the color or the material of the back panel. It also comes with adhesive tapes, which makes it very easy to fix on your phone. The original back panel comes in gradient colors, while a copy back panel will have the proper color tone.
How can I fix this back panel on my phone?
The back panel comes with pre-cut adhesive tape, and thus It is effortless to paste. You can peel off the top layer of adhesive film and paste the back panel evenly. If you have any hesitation in doing this at home, visit a technician, and have him replace it for you. Be sure to protect the back panel with the lamination or a back cover. That is because of the daily wear and tear happens to the phone every day.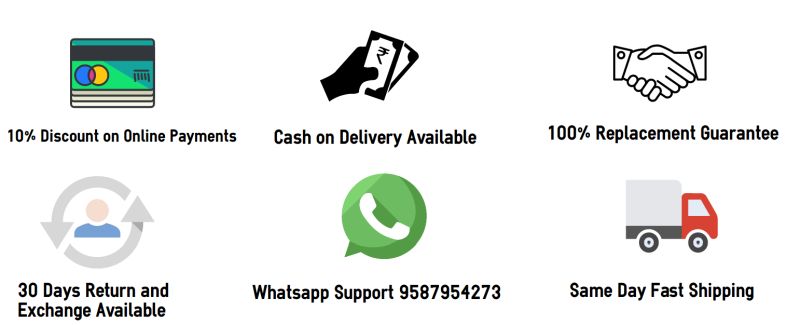 Product Description
| | |
| --- | --- |
| | The battery back door is 100% original and same build quality as your original one. |
| | You can use this battery back panel to remove a damaged battery back door. |
| | It is 100% perfect fit for your Oppo F11 Pro. |
| | If the battery back door is scratched or discolored, you can make your phone brand new once again. |
| | This back door is exactly the same as comes with a brand new phone. It is not the duplicate one. |
| | We love providing 100% original spare parts to our customers. |
| | All our products are inspected carefully before shipping to our valued customers. |
| | We offer a 30 days replacement and returns in case you face any problems. |
| | We use Bluedart as our primary delivery partner and other couriers are also available. |
| | The battery back door is readily available in stock and we ship it very fast. |
| | We also offer 10% extra discount on online payments. |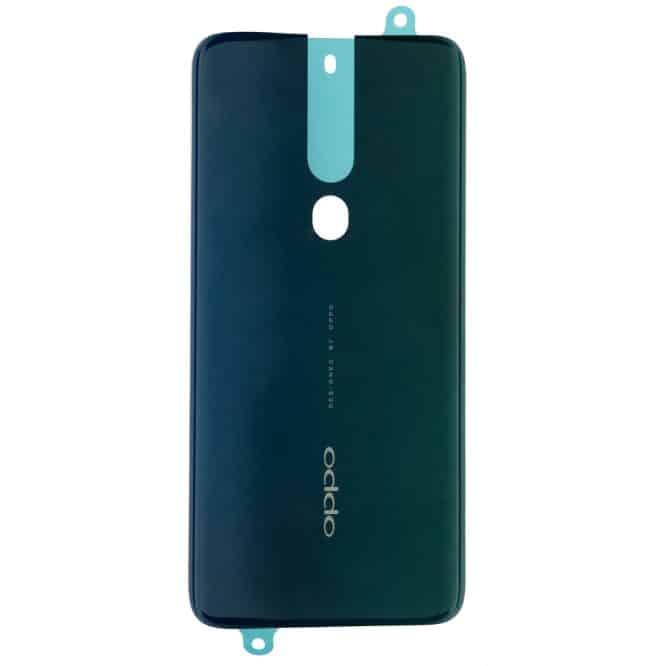 Frequently Asked Questions
Q: How much is the price for Oppo F11 Pro back panel in India? 
A: The original back panel of Oppo F11 Pro costs around Rs 900-1200. If you purchase the first copy back panel, you can buy it for as low as Rs 250-400. The quality difference is very evident in the first copy and original battery back door, so the original back panel is always the best.
Q: Is this back panel made of glass material?
A: No, the Oppo F11 Pro back panel is made of plastic material and lasts long.
Q: Do you also have Oppo F11 Pro display available? 
A: Yes. We also have its original display available. For more information about the Oppo F11 Pro display and touch screen combo, please visit this page.
Installation Tips
The installation of the Oppo F11 Pro back panel is effortless and straightforward. First of all, you need to remove the old back panel and clean up the surface. Please be sure to remove all the residuals from the frame so that the new back panel stick properly. When everything is ready, peel off the top layer of adhesive and stick the battery back door in the right alignment. After sticking the back panel, brace it all over with rubber bands and leave the phone for an hour. When the back panel is fastened completely, you can take off the rubber bands.
Shipping, Return and Refund Policy
All the products supplied by us come with 30 days return, refund, and replacement guarantee. To return a product, It should be in the same condition as we sent. You can't use or fix the items If you want to return. For complete details about Shipping and Returns, please click here.