We understand the pain a customer goes through when the display or touch screen of the Poco M4 5G cracks. Many customers accidentally drop their phones, resulting in a cracked display or touchscreen glass. You will surely have tempered glass installed on your phone, but that's not enough in many cases. Tempered glass is designed to withstand minor drops, but if the drop is harsh, the tempered glass and the main layer of glass will break instantly.
You can continue using a cracked device, but that feels awkward, and using a broken device feels bad where your reputation matters. If the touchscreen still works after damage, you should immediately back up your device's data to a safe place, and that's just a proactive step for your data's safety. Whenever you decide to replace the broken display, you should always aim for the original display replacement, as that is always the best approach.
What is a Poco M4 display combo, and why do you need it?
The Poco M4 display combo is a brand-new display unit comprising the inner display and front layer of touchscreen glass. You need this display combo to replace the broken part and restore your phone to its 100% working condition. Please note that all display units sold in the market are not original, and you must choose the quality you want to purchase.
In the local markets, 99% of vendors deal in first-copy (duplicate) screens, and their price is low. Many customers prefer buying low-cost products, but the product's output quality is also terrible. The quality difference between an original and copy display is around 50%, which justifies the price difference. If you get a sub-optimal product for a low price, you are sacrificing the quality in equal proportion, which you should always remember.
Why do we sell original screens only and not compatible ones?
You can easily find duplicate/compatible screens in the local market, and such products are advertised as first-copy screen replacements. These products are competitively priced, and almost every shopkeeper is selling them. However, customers who prefer buying originals can't get the desired products easily, which is this segment's major problem. If you are not into quality, you'll never think about originals because you'll find a duplicate product satisfying your needs.
Once the Poco M4 display or touchscreen glass cracks, you'll rush to the local market to find a solution; that's what most customers do. Someone will quote you Rs 1500 for the display, including installation, and you'll buy the product without a second thought because the price is low. Later, when you use the phone with the new display, you'll realize that the experience of using this display is so annoying and doesn't work the way the original display worked. That's where most customers repent of the hurry and their decision.
We don't sell duplicate products because we know the problems a customer typically faces. We at Touch LCD Baba want to solve the problems seamlessly rather than luring customers into low-priced deals. That's why our prices are higher, but customers who buy original screen replacements are very happy and genuinely understand that their investment in the original display was worthwhile.
Poco M4 5G Display Specifications
| | |
| --- | --- |
| | This display combo is 100% original, tested, brand new, and suitable for Poco M4 5G, model MZB0BRVIN. |
| | The Poco M4 5G display size is 6.58″, the display type is IPS Display, and the display resolution is 2400 x 1080 Pixels. |
| | You get a complete combo of IPS LCD and touchscreen digitizer glass merged into one. |
| | You can overcome all display and touchscreen issues by replacing the broken display with a new one. |
| | We test and verify each display for 100% excellent working before shipping it to customers. |
| | We sell OEM screen replacements that are 100% original, the same as a brand-new phone. |
| | You will never face any quality degradation issues with our products. |
| | You can also test the new display before permanently installing it on your phone. |
| | We back our products with a 30 days return, refund, and replacement guarantee. |
| | The Poco M4 5G display combo is available in stock, and the turnaround time is very fast. |
| | You can order the product using Cash on Delivery or Online Payments (additional 10% discount). |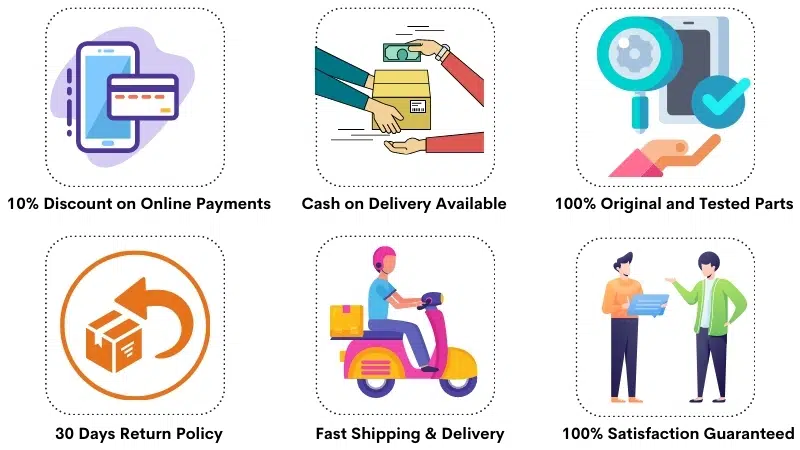 Frequently Asked Questions
Q: How much does replacing a broken Poco M4 5G display in India cost?
The price of a 100% original Poco M4 5G display replacement is around Rs 2800-3000. If you buy a duplicate display, you can buy it from the local market for Rs 1000-1200 and install it on your phone. The price difference between the original and duplicate displays results in an equivalent quality difference, a well-known fact. To retain the original quality, you should always buy original display replacements.
Q: Can I use the same display in Poco M4 Pro and Poco M4 5G?
We know that similar model names always cause confusion, and customers often order screen replacements for the incorrect models. Please note that Poco M4 Pro 5G and Poco M4 5G are different, and you can't use a common display between both models. Before placing the order, you should always ensure the model you own and order the display combo for the right model. If you've any confusion, please get in touch with us at 9587954273.
Q: I don't want to spend Rs 3k, but I need a budget-friendly display replacement. Do you have one?
We are sorry, but we don't deal in suboptimal solutions, which is why we cannot fulfill your needs. If you want to spend less, you surely need to settle for a duplicate display which you can easily buy locally or from other websites that deal only in replica products. If you want to buy a 100% original display for Rs 1000-1200, that's nothing more than daydreaming, and attempting such things online will always be a disappointing experience for you.
A low budget for display replacement is fine, but expecting original products for throwaway prices is not fine. Most customers who burn their hands online are the ones who want to buy original products for peanuts, and when they don't get the desired product, the online marketplace seems fraudulent to them, which is not true. You'll not get almonds if you pay for peanuts because quality costs money.
Q: How would I trust that you sell the original Poco M4 5G display?
Trust issues are very common because most customers don't have any first-hand experience with original and duplicate screens. Your lack of knowledge makes you feel insecure; otherwise, you could know the display quality by looking at the product photos. These product photos have all the relevant information about their quality, but you can't understand this terminology because you don't know the manufacturers.
In short, We buy our stock from the OEM manufacturers who make and supply original screens for the parent company. Such products are widely known as OEM products, and you can expect 100% original colors, quality, and brightness with these products. If you've any confusion, please get in touch with us at 9587954273, and we'll be more than happy to answer your questions. Please note that
Q: How do you test and verify the new Poco M4 5G display?
The OEM manufacturers make brand-new original screens and supply them to the vendors like us. Although the manufacturers test the screens on their part, we test them again to ensure everything is in order. To test the new display, we use the actual motherboard of Poco M4, and that's the only foolproof way of testing the display. Here is the basic overview of the steps we follow :
We keep a spare Poco M4 phone to test the screens, and this phone always stays in open condition.
To test a new screen, we connect the new display's flex cable to the phone's motherboard and turn on the phone.
The phone boots up normally, and we can see graphics on the new display.
We test the display thoroughly, make several tests and then pass it for dispatch.
If a display is defective by chance, it will either not turn on, or one of our tests will catch the flaws, and we'll return it to the supplier.
Testing the display before installation is also mandatory; the technician will take charge of that part. Before mounting the display on your phone, the technician will test it in open condition and assemble it on the phone. Testing the display before installation is nothing new, and all mobile phone shops follow this subprogram before installing a new display.
Q: Can I return the new Poco M4 display if it doesn't work?
If you face any problems while testing the display, you can surely opt for a return, refund, or replacement. Please note that we supply all the screens after testing them properly, and there is no chance of receiving a defective product. Still, we are open to discussing genuine problems, and you can always call our helpline at 9587954273.
Please note that you can return/replace a display only if it is not pasted on your phone. If you try to return a used/pasted product that self-affirms that display was working during the testing phase, you are assembling it. We don't accept used returns, and this policy has no exceptions. Therefore, always test the display before installation, and let us know if you encounter any problems.
Poco M4 5G Display Photos
If you want to see the actual Poco M4 5G display and touchscreen combo, please refer to the below images. It is a brand new and 100% original display replacement for your phone, which helps you overcome all the display and touch screen-related issues.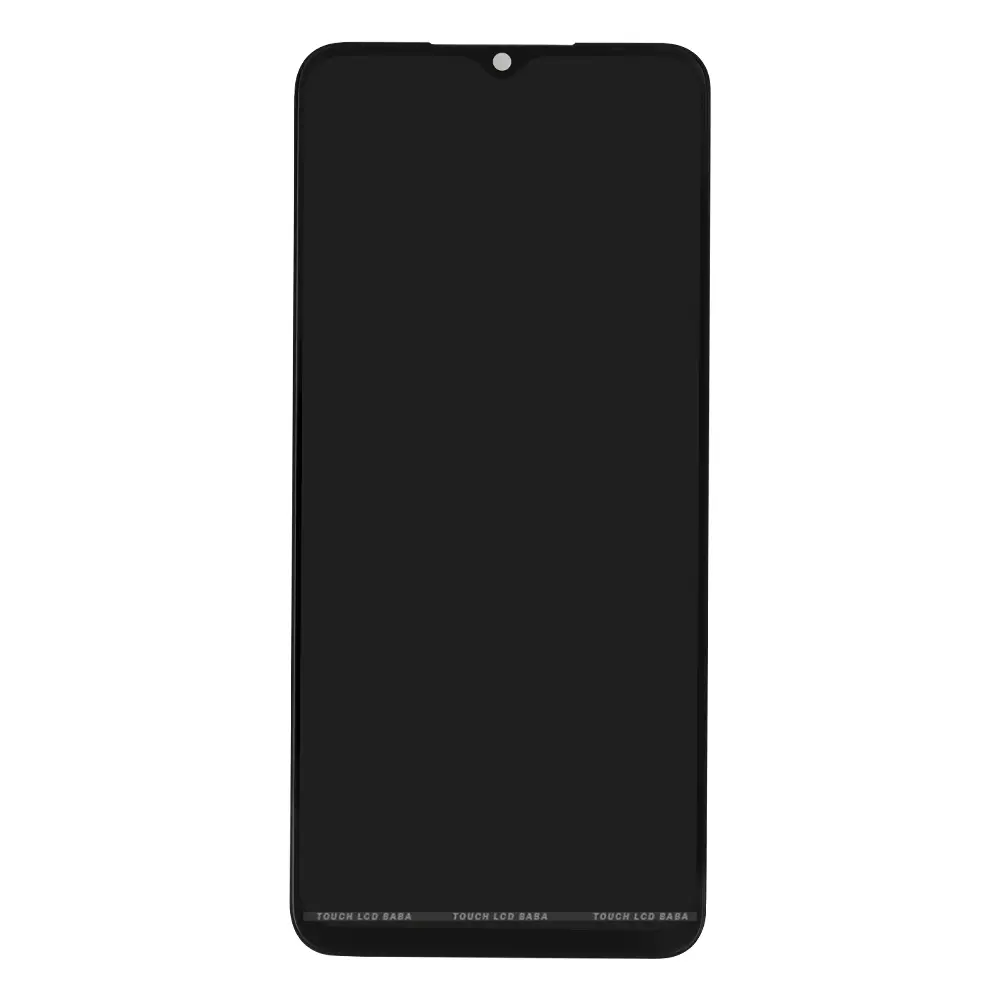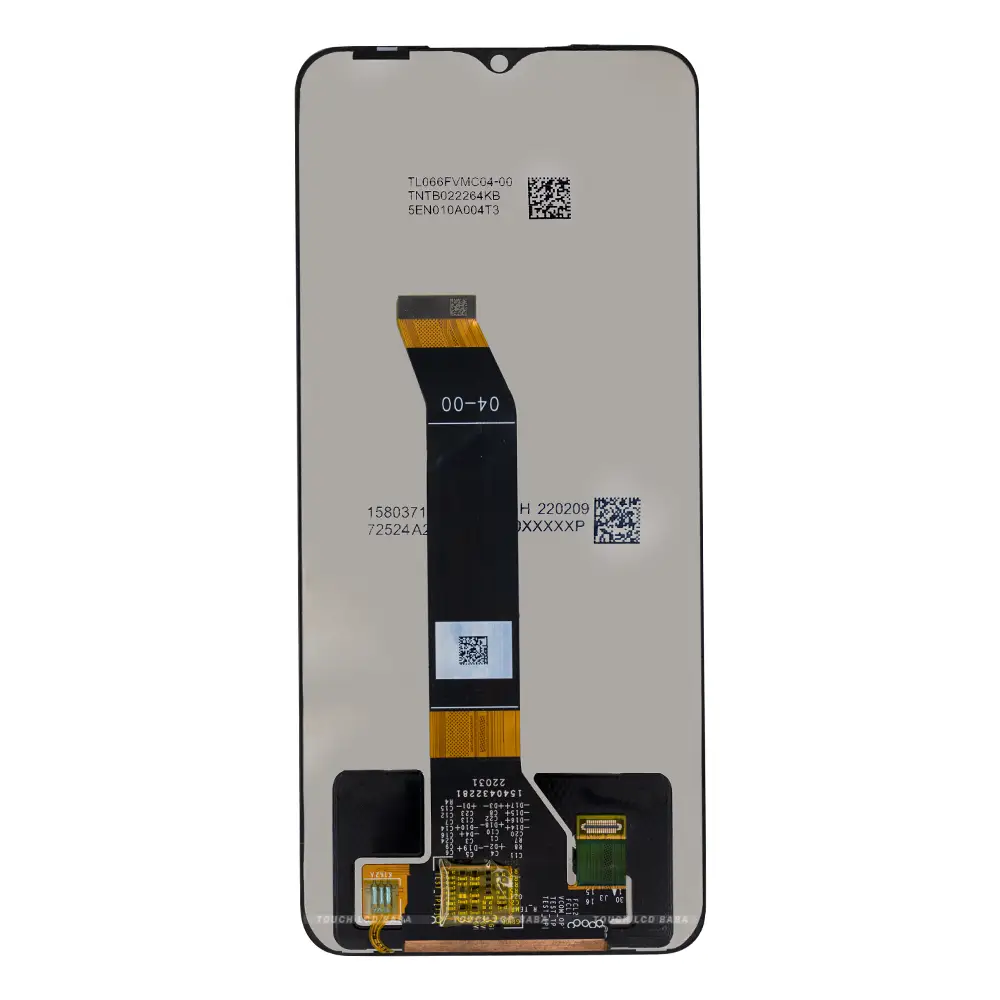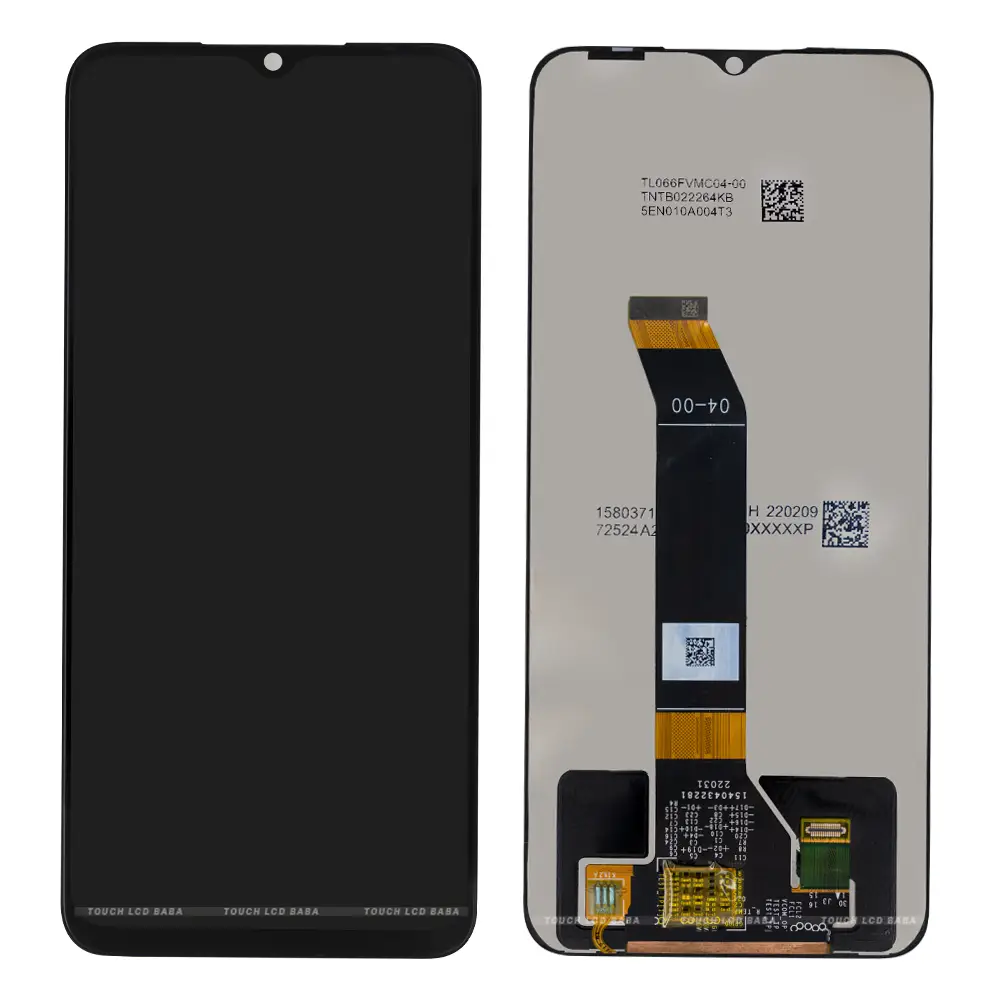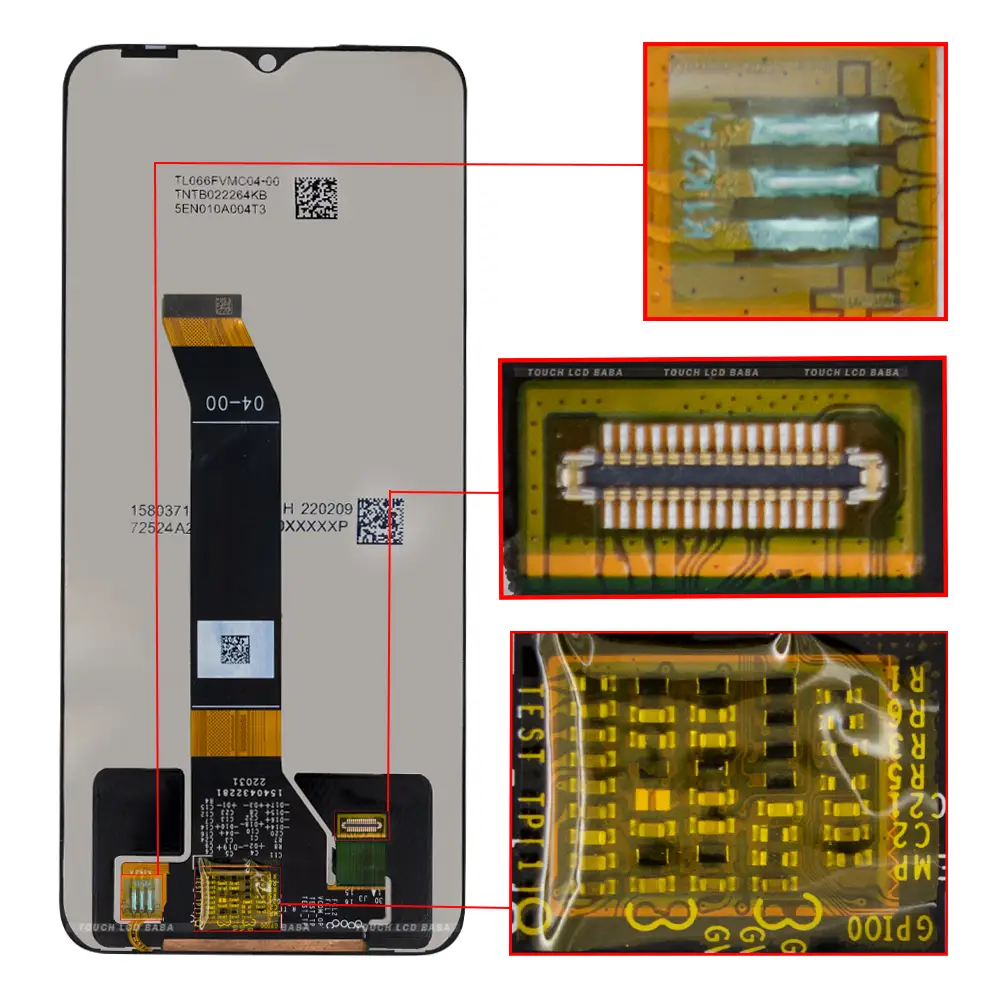 Shipping, Return and Refund Policy
All our products come with 30 days return, refund, and replacement guarantee. To return a product, It should be in the same condition we sent. You can't use or fix the Poco M4 5G display if you want to return it. For complete details about Shipping, Returns and Warranty, please click here.