A broken Realme 8 5G display is a distressing event, but at the same time, it is a widespread occurrence. Mobile phone screens are prone to damage, and regardless of the protection installed on the touch screen glass, you'll end up damaging it if the phone skids off your hands. Once that happens, you are lucky if the display or touch screen glass doesn't break.
The use of tempered glass surely reduces the intensity of the shock to the main touch screen glass. However, sometimes a shock is so abundant that it breaks both layers (tempered glass and the main glass) very easily, and sometimes even the inner display breaks.
When that happens, the only choice is replacing the broken part, and that's when you need a Realme 8 5G display replacement. On this page, we offer a 100% original display replacement for Realme 8 5G, which helps you resolve all the display and touch screen glass-related issues.
What is a Realme 8 5G display combo/folder/assembly?
A display combo is a spare unit widely used for replacing and fixing broken screens. You can easily overcome an accidental drop by replacing the broken display unit with a new one. Without new mobile displays, it would not be possible to repair the mobile. When a new model launches, manufacturers keep many spare screens in stock for future use.
You should also know that Realme 8 5G display replacements vary in quality. It means that displays coming from different sources offer different qualities. For example, an original display comes from the OEM factory, which offers 100% display quality, while a display coming from a third-party factory offers 50% quality of the original. We'll discuss this in detail later on this page.
Realme 8 5G Combo Replacement Vs. Glass Replacement
Many customers want to know the difference between glass and complete combo replacement. Here, we want to tell you some major differences between the two, and then you can choose the option that suits you best. Here are the major differences :
A) Quality of the resultant display
The original combo replacement gets you a 100% perfect product, precisely the same as before. If you opt for glass replacement, the display quality softens a lot because the display goes through strenuous activity. The technician heats the display and uses several different kinds of chemicals to clean it; therefore, you don't get the same quality as before.
After glass replacement, the display tint becomes yellow with many dust particles between the display and touch screen digitizer glass. You can still use your phone but with not the same feel, experience and respect. The defects inside the display are permanent and won't go away at any cost.
B) The Durability of the touchscreen glass
After replacing the original glass, you get a refurbished display with a duplicate touch screen glass. This glass is fragile as it doesn't have any protection on it. The original glass, which comes with the original display, is very thick and provides long-term durability, which you can't expect with a repaired display. If you thought you would buy an original glass to replace the broken glass, that isn't available anywhere.
C) Durability and Longevity
A duplicate/refurbished/glass-changed display isn't designed for long-term satisfaction. A small recurrent drop will break the touch screen glass again, and replacing it would be the only choice left. On the flip side, the original display is sturdy and can take minor drops easily, which a duplicate glass can never confront.
Overall, the original display wins in all aspects, and that's a clear message to opt for the original quality products. You can do whatever you want but keep in mind all the aspects to get the best return on your investment and avoid future hassle.
Realme 8 5G Display Specifications
| | |
| --- | --- |
| | This combo is 100% original, tested, brand new, and suitable for Realme 8 5G, model number RMX3241. |
| | The screen size is 6.5″, the display type is an IPS LCD display, and the resolution is 1080 x 2400 Pixels. |
| | It is a complete combo of the inner display and front layer of touch screen digitizer glass. |
| | The new display offers a 90Hz refresh rate. The brightness levels are 480 nits (typ), and 600 nits (max). |
| | You can easily test and verify the working condition of a new display before installation. |
| | This display combo support all variants of Realme 8 5G (64GB and 128GB). |
| | It is possible to test each display for 100% perfect working before installation. |
| | After replacing the display, you won't face any degradation in the display quality. |
| | We pack the products cautiously in hard plastic boxes with additional protection. |
| | We guarantee 100% the same colors, quality, and brightness as your initial display. |
| | You can order the product using Cash on Delivery or Online Payments (additional 10% discount). |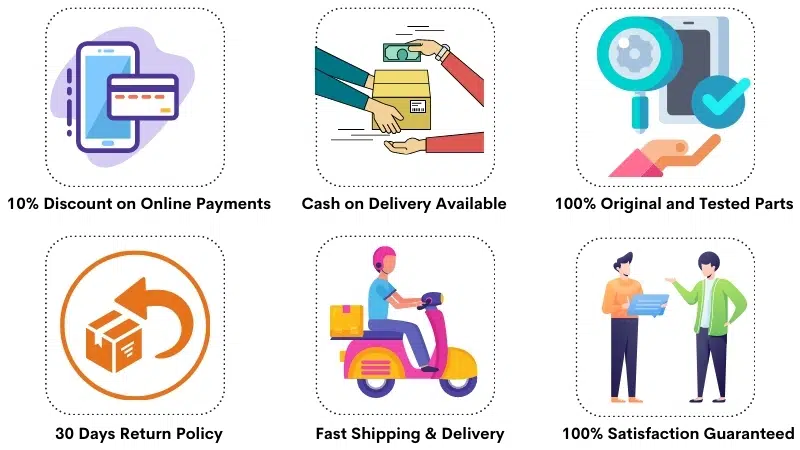 Frequently Asked Questions
Q: How much does it cost to replace a broken Realme 8 5G display in India?
The price of a 100% original Realme 8 5G display replacement (model number RMX3241) is around Rs 3700-3800. If you purchase a duplicate display (first copy/diamond quality ), the combo costs Rs 1500-1700 in India. The quality difference between the original and a first-copy display is massive.
Q: Can I replace only the touch screen glass without replacing the display?
The only glass replacement is categorized as a low-quality solution, and while many customers choose this method, you don't get the original display quality back in any condition. The glass replacement is a cheap hack designed to save money. A technician separates the broken touch screen glass and salvages the inner display in this solution.
Then the salvaged display is reused, and a duplicate glass is pasted over to make a refurbished display combo. We want to let you know that glass replacement is certainly possible, but it isn't the best thing when considering your phone's original quality. It is just a makeshift solution that might or might not be successful. In case of failure, you'll need to replace the complete display unit.
Q: Do you have a first copy duplicate display for a low price?
You might want to purchase a low-quality display for a low price, but we don't offer such products. We understand budget constraints when a customer willfully wants to purchase a duplicate product, but we can't help in that regard. In such a situation, we recommend you choose local market screen replacements.
You can buy a first copy screen for a low price and use your phone again. Although a first-copy display is not great yet, it will allow you to use your phone for some time. If important data is stuck on your phone, you can easily back up and proceed to the next action.
Q: I'm confused between so many options online. Why so many different prices?
If you search for a Realme 8 5G display online, you'll find many options with different prices. Customers search on various websites and try to purchase from the one that offers a display for the lowest price. This strategy is dangerous because you'll always get a fake screen replacement.
You don't need to get confused because we can straighten this out for you. All the screens available for low prices are duplicates (called first copy/diamond quality), and their quality output resembles 50% quality of the original. If you are naturally inclined to low prices, it won't be easy for you to pay for the original products because low prices will continuously haunt your mind. Take a deep breath and choose the option that meets your budget and needs.
Q: Can I use the same display in Realme 8, Realme 8i, and Realme 8 5G?
Customers often forget the exact model number of their device, so this question should be an eye-opener for you. All these models which feel similar are different, and you can't install a common display in all three. Therefore, you must always ensure the correct model number of our device and only then order the display. In the unlikely event that you order the wrong product, we'll replace it for you, but that will waste time and money for both parties.
Q: Will I face low brightness issues after replacing the display?
No. You won't face such issues because our display is 100% original and comes from the same factory that supplies original screens to Realme. In other cases, when you purchase a first copy (or OG quality/diamond quality) display from the local market, the brightness and colors will go down to 50% levels because those are all duplicates.
You can also purchase duplicate screens online because many shady websites offer low-quality products and their prices are also cheap compared to the original. Please note that your purchase decision depends on the display quality you'll get. You'll only get the original display quality if you purchase an original display.
Q: Can I return the new Realme 8 5G display in case of any issues?
Customer satisfaction is and has always been our No.1 priority. If you face any issues while testing the display, you can return it to us. However, receiving a faulty product from us is impossible because we try all the screens one by one using the actual motherboard of the Realme 8 5G phone.
Still, our customers always have access to our 30 days return policy. Please note that you must return the unused new display without pasting or removing its screen guard and warranty stickers.
Realme 8 5G Display Photos
These images represent the Realme 8G 5G display combo you'll get after your order. This display combo helps you resolve all the issues efficiently without sacrificing quality. If you've got any questions, we are happy to help. Please get in touch with us at 9587954273, and we'll surely assist you further.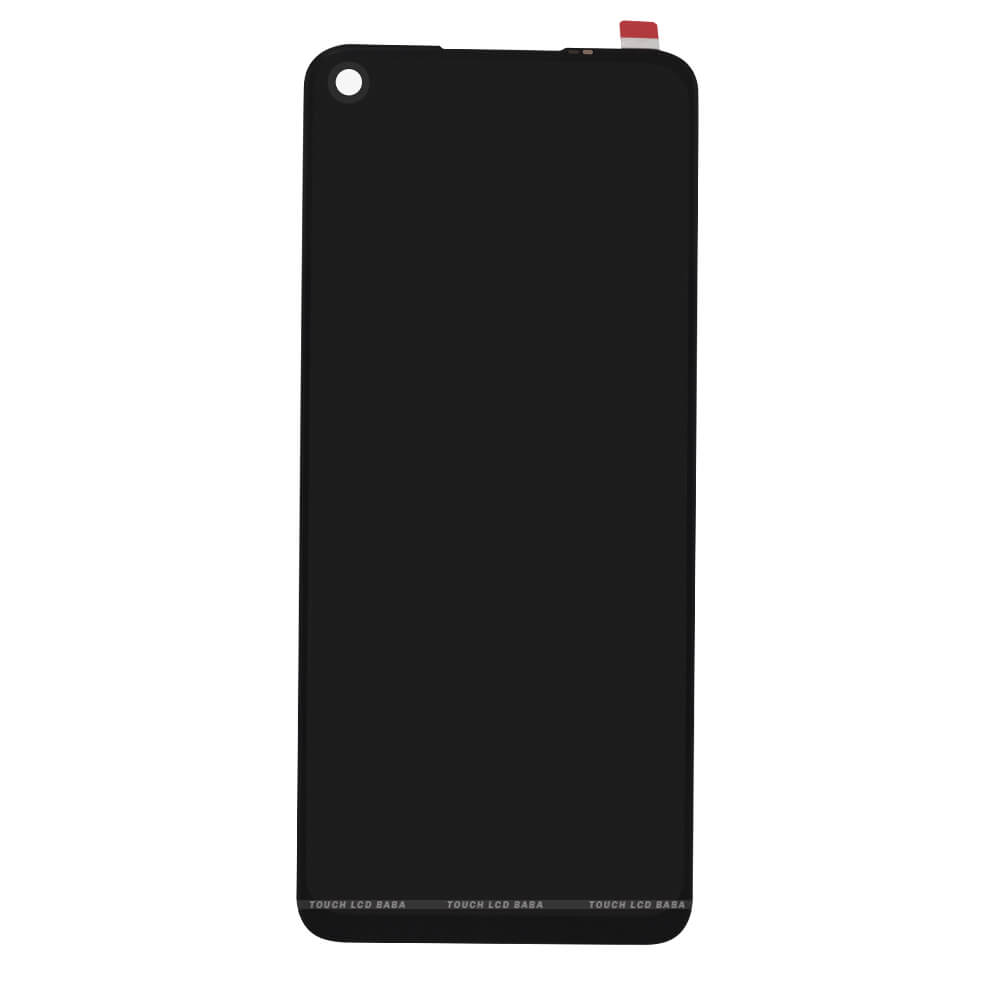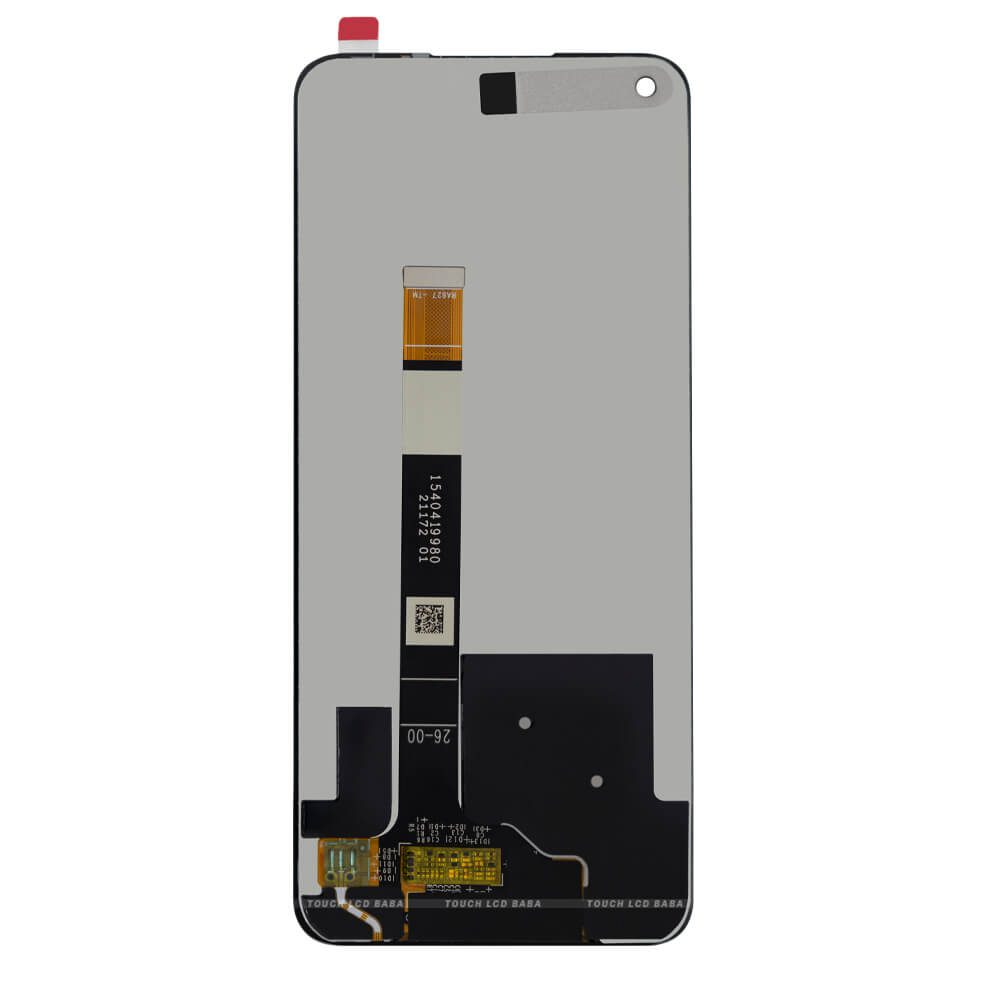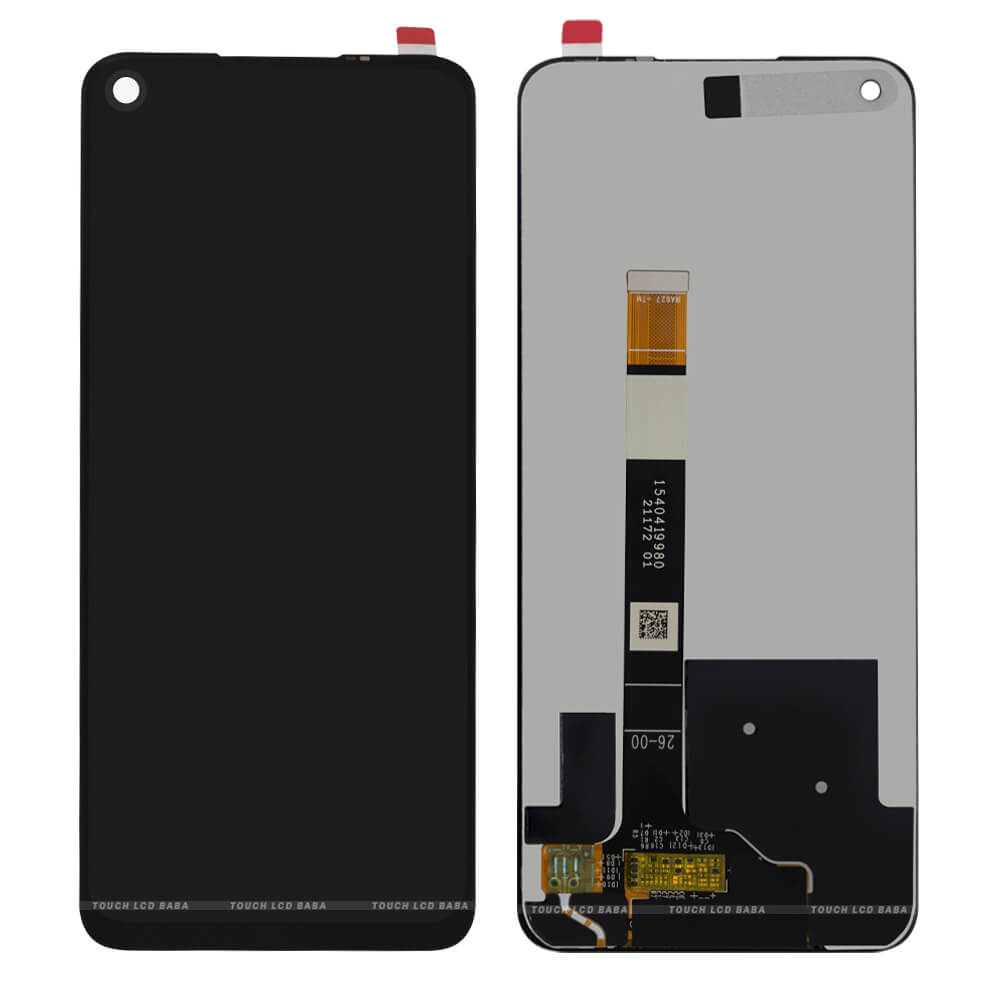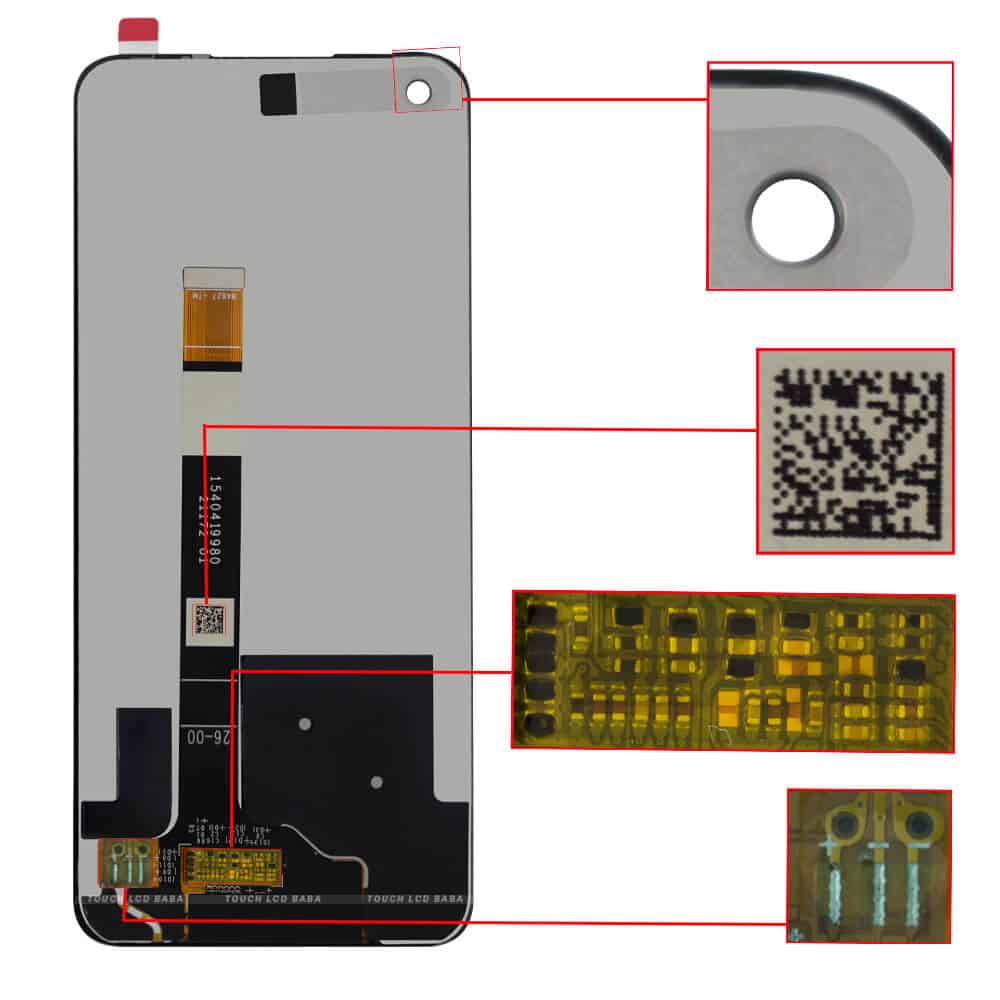 Shipping, Return and Refund Policy
All our products come with 30 days return, refund, and replacement guarantee. To return a product, It should be in the same condition we sent. You can't use or fix the new Realme 8 5G display if you want to return it for any reason. For complete details about Shipping, Returns and Warranty, please click here.