If you found Touch LCD Baba while searching for the original Realme 8s 5G display replacement, you've found the right platform for your needs. You should know that we don't offer duplicate products, so our prices are not the best on the web. If you are a customer looking for the lowest prices on the web, then probably our spare parts are not the right choice. Many other websites offer duplicate screen replacements for half our price, which is normal because their quality is different. Original and duplicate spare parts are not equal in price and quality.
The Realme 8s 5G display replacement offered here comes with a complete outer frame, a dream come true for many customers. All customers are not into buying original spares for their phones, and most customers settle for the lowest quality screen replacements. Customers who need the best prices often overlook original products and settle for the lowest quality spare parts. If you want an immaculate product, you should be prepared to pay premium prices, but this investment will always yield 100% gratification for the money spent.
What is the outer frame, and why do you need it?
The display on this page comes with an outer frame/bezel. If you don't know about the frame, the front side body securely holds the display in place is called a frame. It is impossible to assemble a display without a proper frame, and if the outer frame is bent or cracked, you need a new one to assemble the display. In certain cases, when the phone bends beyond normal, its body also loses its shape, and then you can't install a new display in a curved frame.
You certainly need a frame if your phone is not flat or the corners of the old frame are chipped off. If the old frame is in good shape, you can also buy the display without the frame, and that should be fine as long as you are not concerned about fixing the display with glue or double tape. Some customers need a factory-fitted display, and that aspiration is fully accomplished with a with-frame Realme 8s 5G display. This product is the right choice if you want a 100% uncompromised quality display replacement.
Can you buy this display even if the old frame is good?
If the old frame of your phone is in good shape, buying the frame display is optional. However, if you want to avoid pasting the display in a frame, you can buy the frame display. That way, you don't have to reuse the old frame, as the display will come pre-assembled in the frame. Many customers buy a with-frame display even if the old frame is good because that's a good choice for them.
There is nothing wrong with buying a without-frame display if that is what you prefer to save some money. The price difference between a with-frame and a without-frame display is not massive. Mostly, the price difference is around Rs 500, which shouldn't be a huge concern for most customers. Here are the benefits of a frame display :
100% seamless fitting like you get with a brand-new mobile phone.
No need for glue or double tapes to stick the display into the frame.
Easy installation.
Long Life of the display replacement.
Greatly reduces the chances of damaging the display during installation.
Realme 8s 5G Display With Frame Specifications
| | |
| --- | --- |
| | This combo is 100% original, tested, brand new, and suitable for Realme 8s 5G, model number RMX3381. |
| | The screen size is 6.5″, the display type is an IPS LCD, and the resolution is 1080 x 2400 Pixels. |
| | We offer a 100% money-back guarantee and immaculate quality display replacements. |
| | A with-frame display helps you easily overcome all the display and touchscreen issues. |
| | You don't need to paste the new display manually, as it comes pre-assembled in the frame. |
| | You get 100% original colors, quality, and brightness as your factory-fitted display. |
| | It is easy to test the new display before doing the final installation. |
| | After replacing the display, you won't face any degradation in the display quality. |
| | We pack the products cautiously in hard plastic boxes with additional protection. |
| | We guarantee 100% the same colors, quality, and brightness as your initial display. |
| | You can order the product using Cash on Delivery or Online Payments (additional 10% discount). |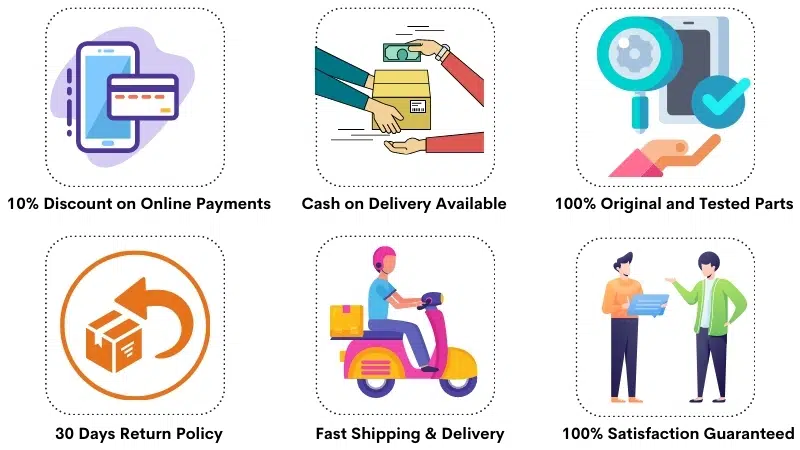 Frequently Asked Questions
Q: How much does it cost to replace a broken Realme 8s 5G  with-frame display in India?
The price of a 100% original Realme 8s 5G display replacement with middle frame/chassis (model number RMX3381) is around Rs 3800-4000. If you purchase a duplicate display (first copy/diamond quality ), the combo costs Rs 1500-1700 in India. Please note that with-frame screens offer unbeatable quality, and no other compatible products offer the original quality output.
Q: I need the Realme 8s display frame separately. Do you sell it?
We don't offer the frame individually, but you can easily find it on other websites. Please note that the original frame comes from the OEM and its durability is superb. The frames sold individually are compatible and not original. You can use these frames to solve the problem, but their quality is unsatisfactory.
After installing the display, you'll often see gaps in the frame, which looks weird. Sometimes, you'll be unable to mount the original back panel on a duplicate frame and face fitting issues. So these issues are common with duplicate products, and you must make small compromises on the overall quality and fitting.
Q: What is the proof that you sell the original display?
Many customers in India have the mindset of asking for proof from the sellers, and with all due respect, we don't deal with such customers because no such proofs exist. The original mobile phone screens come from OEM manufacturers, and all the authenticity information is in the product photos. Still, you'll understand that information only if you know how to decode it. Customers ask for proof because of their lack of knowledge (and because they are overly skeptical). When a customer lacks knowledge, it is evident that any discussion with a novice customer is not worth it and always goes in the wrong direction.
We strongly disagree if you think that the seller's job is to make a customer understand and convince him. It is impossible to explain how OEM manufacturing works, where these screens are manufactured, and how they are sourced. We are not here to explain the nitty-gritty details of the business, as that's not the core purpose of our business. Once every few days, we'll have a customer with paramount knowledge of everything, and we don't have time to deal with egoist customers. We purposefully stay away from such customers because they can't be an asset to any business owner.
Q: The Realme 8s display is available locally. How can you convince me?
Many customers come with a statement of why they should buy from Touch LCD Baba, and our answer is because of the genuine spare parts we offer without any jumbles. If you buy from us once, you'll always have huge faith in our services because we offer the best screen replacements for our customers without any quality compromise.
We can't do anything special to convince you as some customers expect unnecessary flattering from the sellers for sales. Buyers and sellers have equal needs, so one party is not in a superior position to another. It doesn't feel very kind if a customer talks disrespectfully with sales or support team members. If you've any genuine questions or need additional information, we'll gladly provide it to you. We are more than happy to answer questions that make sense, and all whimsy questions do not have an answer.
Q: How do you test the new screens before shipping them?
We use a Realme 8s 5G motherboard to test the screens, and that's a routine process for us. After testing the display on the motherboard, we are sure that the display is completely free from any defects. Here is how we test a new display without installing it :
We have a Realme 8s 5G phone in open condition, and its back panel is already removed.
To test the new display, we connect its flex to the appropriate location on the motherboard and turn on the phone.
The new display turns on if it is good, and then we test the touchscreen functionality and all other features according to our set procedure.
If the display is defective or has flaws, we'll easily know that because it will not work on our testing device.
After thoroughly testing the display, we ship it to our valued customers.
Please note that we don't install the display, and we don't place the motherboard inside the new display's frame. We'll connect the display's cable on the rear side and test it easily. We've been doing this for a long time, and all our concepts are clear. If a display works on our phone, it is bound to work on the customer's phone, as both phones have the same make.
Q: How good are the display's brightness, colors, and contrast?
We offer 100% original products, and all the vital aspects of the original display remain unaffected. The brightness issues and touchscreen lags are common and widely known issues with duplicate screens, and we don't offer such products. These are the benefits of buying an original display :
100% original colors and full brightness.
Smooth and accurate response of touch screen digitizer.
No overheating issues or touch screen lags.
A durable glass that doesn't break easily on the next drop.
The original with-frame display offers many benefits; hence, the investment in original screen replacements is justified from all angles. If you save Rs 1000 and end up with a counterfeit product, that's probably not the best investment, and you'll need to shed more money in the long run.
Q: How long does it take to receive a doorstep delivery?
If you order from a Metro City, the delivery time is 2-3 working days at most, and we'll ship out the order on the same day after a confirmed order. If you are in a small town, village, or remote location, the delivery can take up to 5-7 working days. Most customers are fully aware of the delivery timings to their location, and you an always ask for the estimated delivery time by sharing your Pincode with us.
Realme 8s 5G Display With Frame Photos
These images represent the Realme 8s 5G with frame display combo you'll get after your order. It is a pre-assembled display unit, and you will surely love the quality we offer. If you've any questions about the product, please get in touch with us at 9587954273.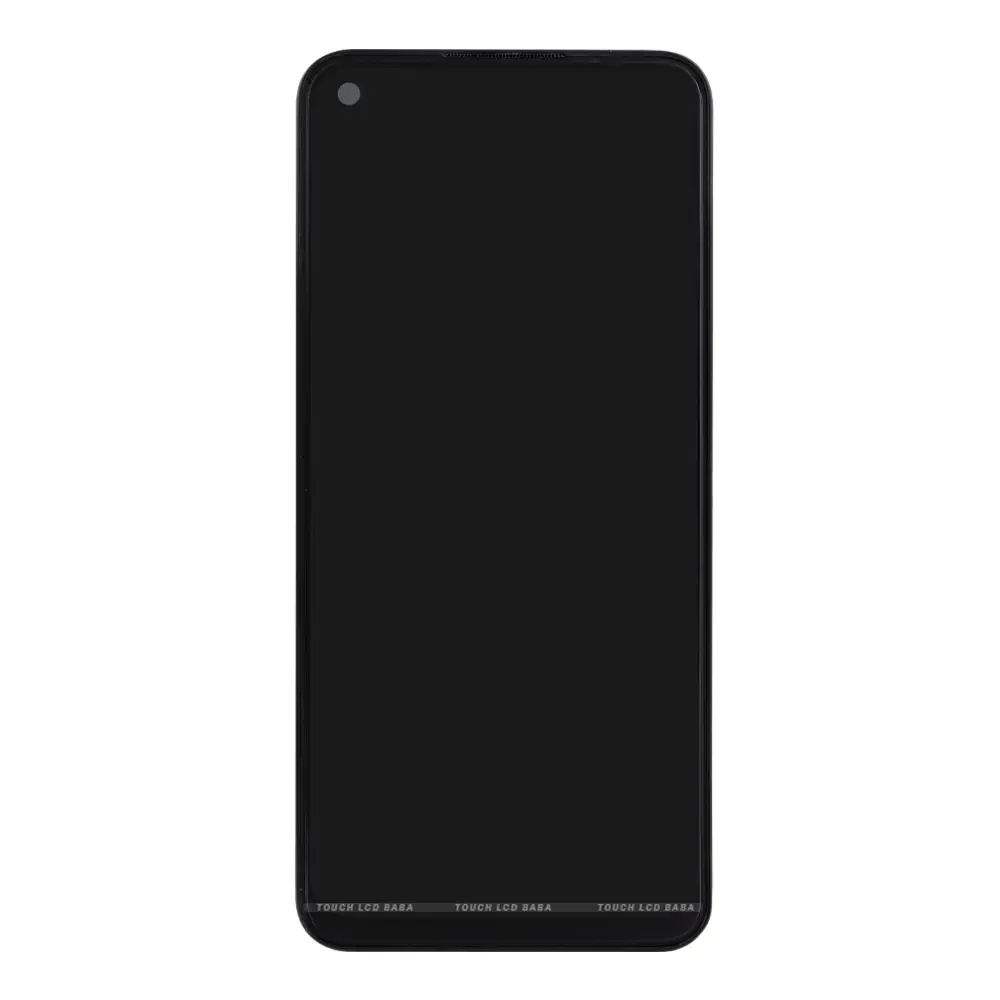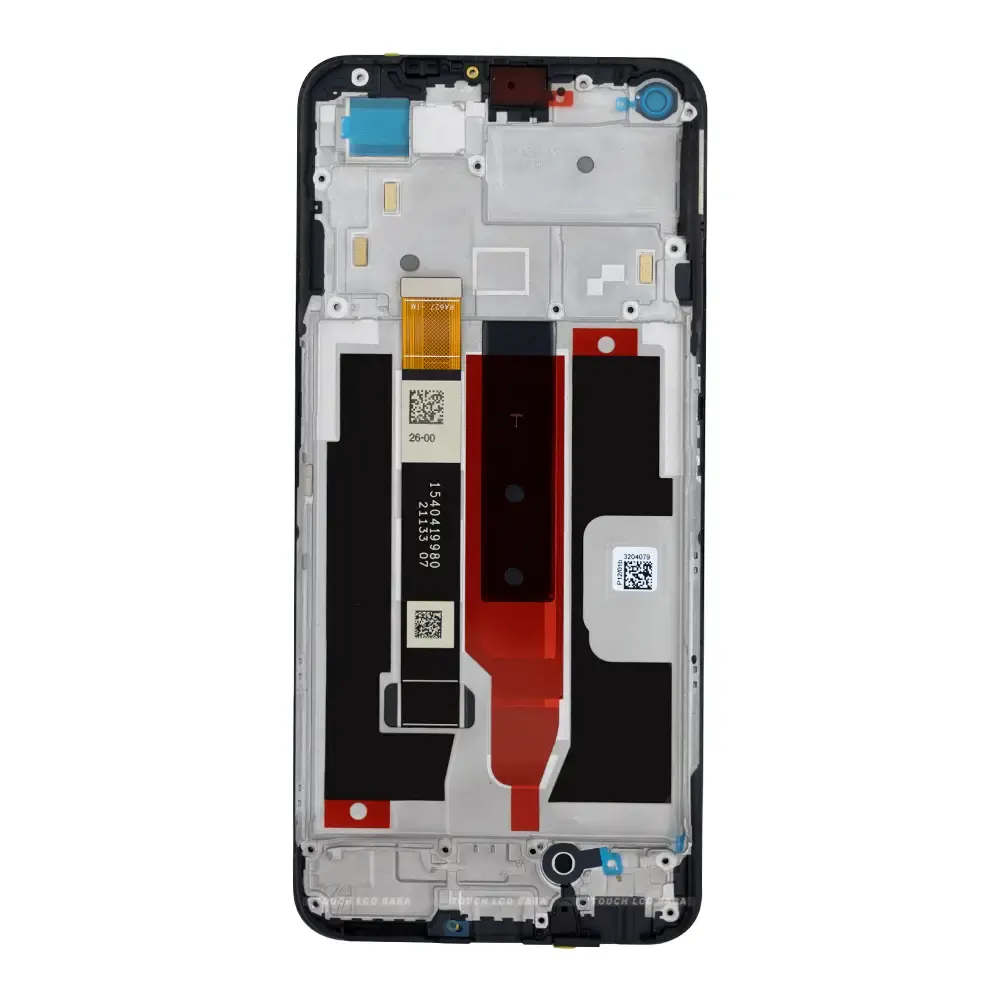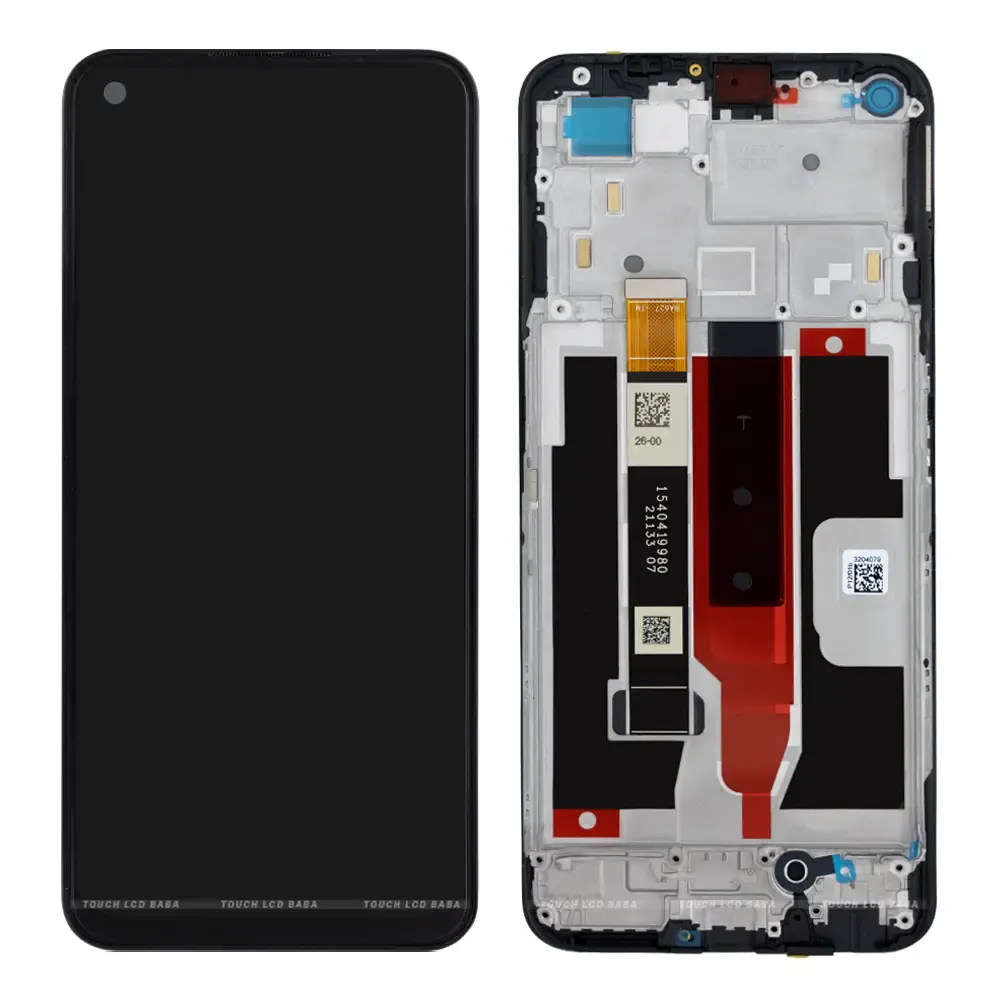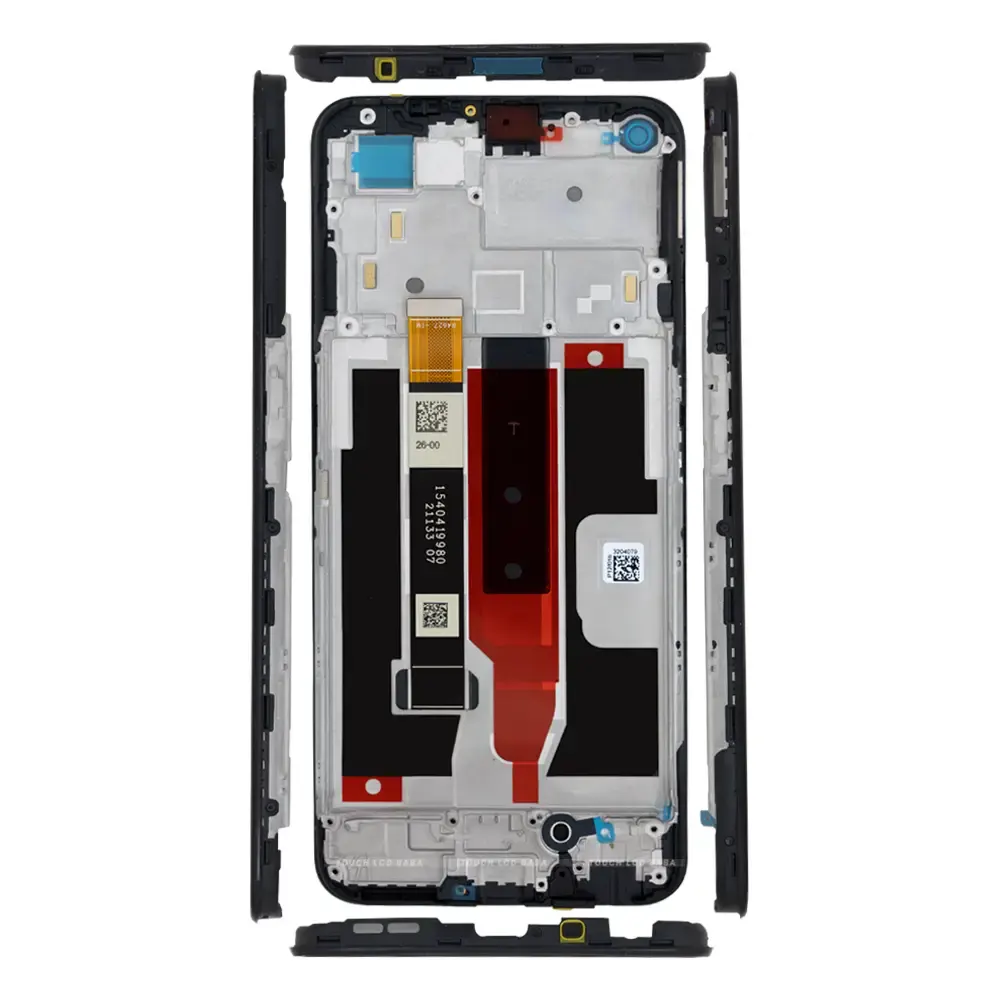 Shipping, Return and Refund Policy
All our products come with 30 days return, refund, and replacement guarantee. To return a product, It should be in the same condition we sent. You can't use or fix the new Realme 8s 5G display if you want to return it for any reason. For complete details about Shipping, Returns and Warranty, please click here.