You are on the right page if you found Touch LCD Baba while searching for the Redmi Note 11 display replacement. A broken display or touch screen glass is a widespread problem, and that's why display replacements have become so easy. You can easily find a display in the local market but only duplicate ones, and that's something you probably don't prefer.
Once you break the Redmi Note 11 display and touch screen glass, you need a reliable solution to overcome the damage. If you repair the phone in the local market, you won't find the desired display quality because only first-copy displays are available. In such a situation, you need a reliable source for your original display requirement, and that's where Touch LCD Baba Shines.
An original Redmi Note 11 display combo is the answer
To replace a broken display or touch screen digitizer glass, you need a brand-new part, which we offer. You might have broken the display or the front layer of touch screen glass. The display combo is still the right product if you break both the display and touch screen glass.
A display combo consists of a display and touch screen digitizer glass. You need to decouple the broken display and install a new one to replace the broken part. There is no process for repairing the broken display, but you must replace it completely.
If you replace the broken part with a new original part, you'll not suffer from any quality difference. On the other hand, if you purchase a counterfeit product, the display will work on your phone, but the quality will drop by a huge margin.
Original Display Replacements are always a worthy investment
Many customers misperceive the value of original parts and believe duplicate displays also work the same way. This theory is completely flawed, and customers favor low-quality parts because of their low prices. If an original display costs around Rs 3000, a copy display costs around Rs 1500.
When customers see so much difference in the price, they get easily convinced about the first copy display, which you should avoid. Here are the problems of such first-copy products :
Low display quality, dull colors, and poor brightness.
Typing issues with the touch screen glass and incorrect response.
You can't type as fast as you could do with the original touch screen.
The duplicate touch screen glass is thin and not durable by any means.
You've to replace the first copy display several times a year.
Camera quality gets reduced by a huge margin.
All in all, you should possibly avoid a duplicate product because it's not worth it. Your mobile phone needs original spares to function properly, and using counterfeit display replacements always results in reduced performance and quality output.
Redmi Note 11 4G Display Specifications
| | |
| --- | --- |
| | This display is 100% original, brand new, tested, and suitable for Redmi  Note 11, model number 2201117TI. |
| | The Redmi  Note 11 display size is 6.43″, the display type is AMOLED and the resolution is 1080 x 2400 Pixels. |
| | You get a set of display and touch screen digitizer glass merged into one. |
| | We test and verify each display for 100% flawless working before dispatch. |
| | You also get a testing guarantee on each display which is valid for a 30 days time period. |
| | We source our products from the OEM manufacturer that makes original screens for the company. |
| | It is easy to test and verify the new display's working condition before final installation. |
| | We back our products with 30-day testing guarantee after delivery. |
| | Our team security packs your parcels for maximum in-transit safety. |
| | We have ready stock of Redmi Note 11 display replacements and you can order online. |
| | You can place your order using Cash on Delivery or Online Payment (additional 10% discount). |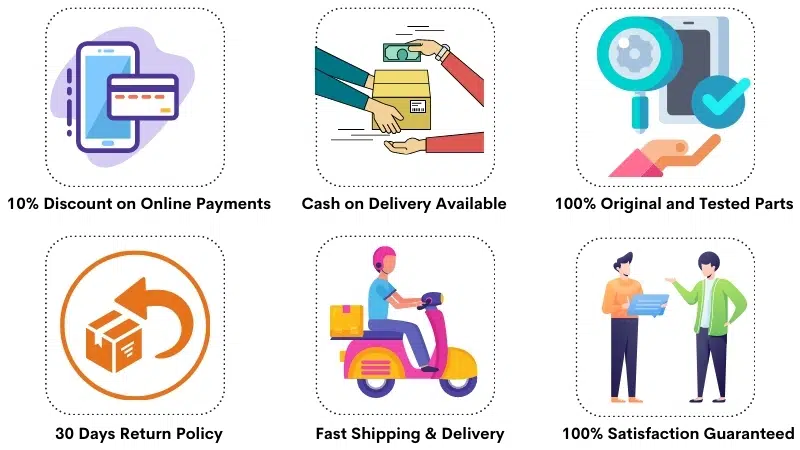 Frequently Asked Questions
Q: How much does it cost to replace a broken Redmi Note 11 display in India?
A 100% original display replacement for Redmi Note 11 costs around Rs 6300-6500. If you buy a first copy screen replacement, the folder/combo costs Rs 1300-1400 in India. A copy display furnishes very low brightness and dull colors, which you'll certainly not appreciate.
Q: Is this display replacement suitable for the 5G variant?
No. Please note that Redmi Note 11 phone is available in two variants, 4G and 5G. The display on this page only supports the 4G variant and will not work with the 5G variant. If you want to purchase the 5G variant display, you should use the search option on the website to find the right product.
Q: Can I self-assemble the display at home? 
Yes. It is easy but not recommended. Please note that replacing a display combo doesn't take huge skills, and any average person can do that; however, experience is always necessary. It is right that you know the brief overview of how it works, but without practical experience, you might break some parts and run into additional issues. That's why self-replacement without experience is not the right approach.
Q: What is the basic outline of doing the display replacement?
The display replacement is a straightforward task, and here are the basic steps :
First, you need to decouple the back panel using the appropriate technique.
Please ensure the phone is turned off and disconnect the battery connector from the motherboard.
Gently eject the old display's connection from the motherboard.
Connect the new display's flex cable in the right direction and turn on the phone.
Test the new display to your satisfaction, and after testing it, you can assemble it.
Now, it's time to take off the old broken display using a hot air gun and a pry tool.
Please take off the old display and install the new display.
We've just outlined the basic steps, and the actual operation will need additional expertise and skills. We suggest you watch a Redmi Note 11 display replacement video on YouTube and proceed further. If you've got the basic outline in your mind, the rest of the things become much easier.
Q: I found a Redmi Note 11 display for Rs 1500 locally. Is it good?
There is no reason to believe that you found an original display for Rs 1500 because that isn't possible. You can easily purchase duplicate screen replacements in the local market, which you typically buy. It is normal to get a display for Rs 1500 because that's a first copy, not an original.
The price difference between a copy and an original display is massive. If a copy display costs around Rs 1500, the original one costs around Rs 3000. Customers tend to try to find the original display for the price of a copy, and in this process, they get fooled by a cunning shopkeeper.
Q: How long does an original Redmi Note 11 display last?
An original display is always designed to last because OEM factories use sturdy materials to manufacture it. The glass quality is paramount, the light reflectors are quality-tested, and everything else is high-quality. You get even brightness all over the display, and the touch screen works very smoothly.
When you purchase a tried, tested, and durable product, you keep your expectations high, and the original display won't let you know. You can easily use an original display for over three years without a hiccup. The only condition is, safeguarding the display from damage and pressure.
Q: How to test the display without installing it on the phone?
You can easily test the display without installing it on your phone. All you need to do is, open the phone and remove the old display's connection from the motherboard. Then, connect the new display in the right direction, and you can easily test the display. It doesn't matter if the display is glued to the frame or not because all you need to do is to test its functioning.
All technicians test the new display in an open condition only by employing the same technique, and after verifying all the aspects, they install it permanently on the phone. Please note that testing the display is very easy, and even you can do that yourself. Just be gentle and careful when you test the display. If you need additional guidance, please get in touch with us at 9587954273
Q: What if the new Redmi 11 display or the touch screen doesn't respond?
If you face any problems while testing the display, you can contact us for assistance. Before shipping the product, we consistently test the display for perfect working, and we are not doubtful about the working condition of our product. When the display doesn't work in the first instance, there can be additional issues like a wrong connection, a faulty motherboard, and a fully discharged battery.
You can return a product in such conditions but in the unused condition only. You can test the display, but you can't install it on your phone because after installation, if you try to dismantle the display, it will break, or new flaws will appear. It is impossible to accept used returns, and you should keep that in mind.
Q: How can I replace only the touch screen glass?
If you have broken only the touch screen glass and the inner display is safe, you might consider replacing only the glass. Although we don't recommend this solution, many customers go for it because it costs less. If you opt for only glass replacement, a technician will replace a broken touch screen glass with a duplicate one.
The method of glass replacement allows you to replace the broken glass with a duplicate glass, but such workarounds don't last long. Even if a coin strikes with the duplicate touch screen glass inside the pocket, the glass will break again, and that's why you should avoid such temporary solutions.
Redmi Note 11 Display Photos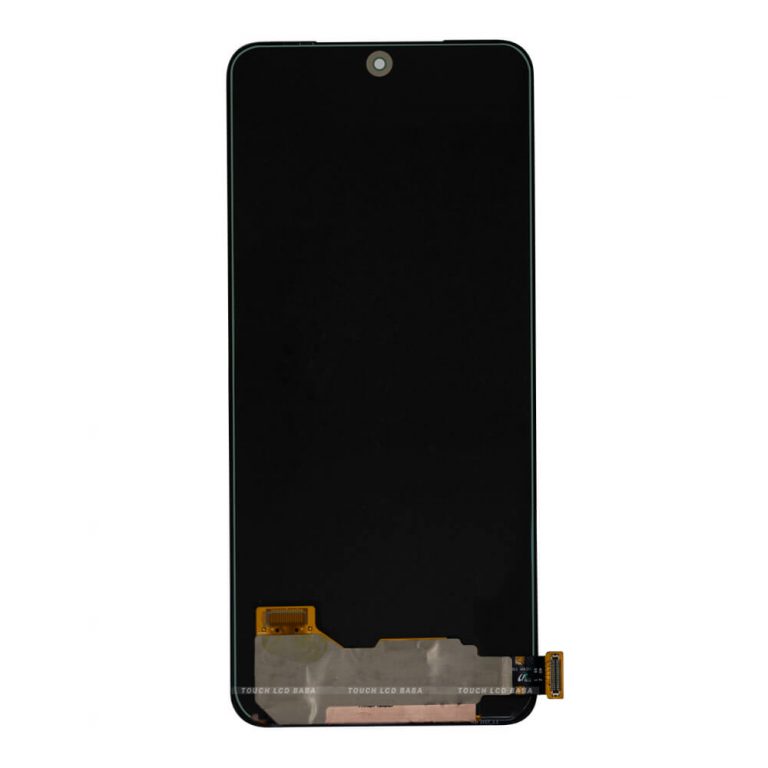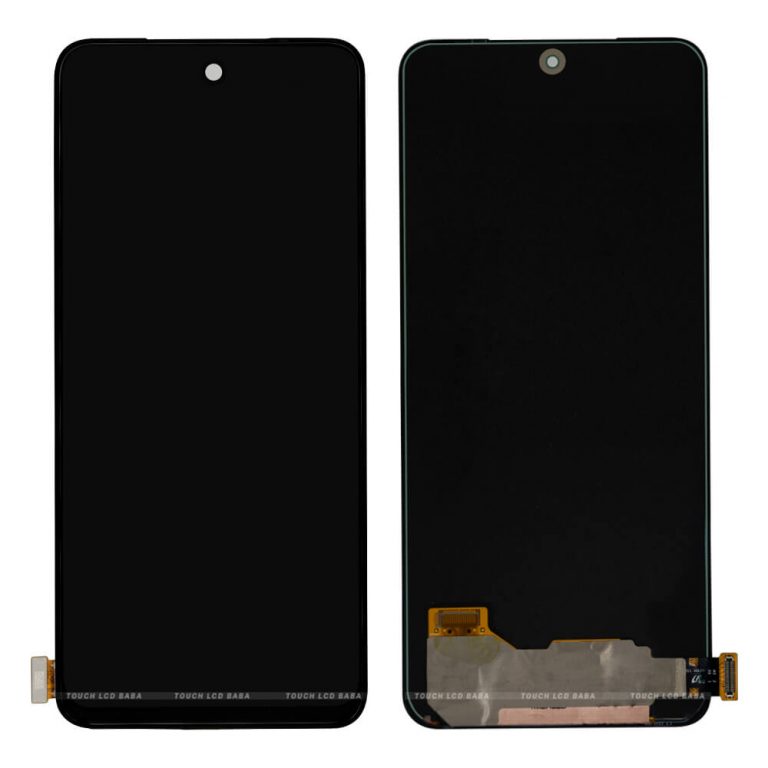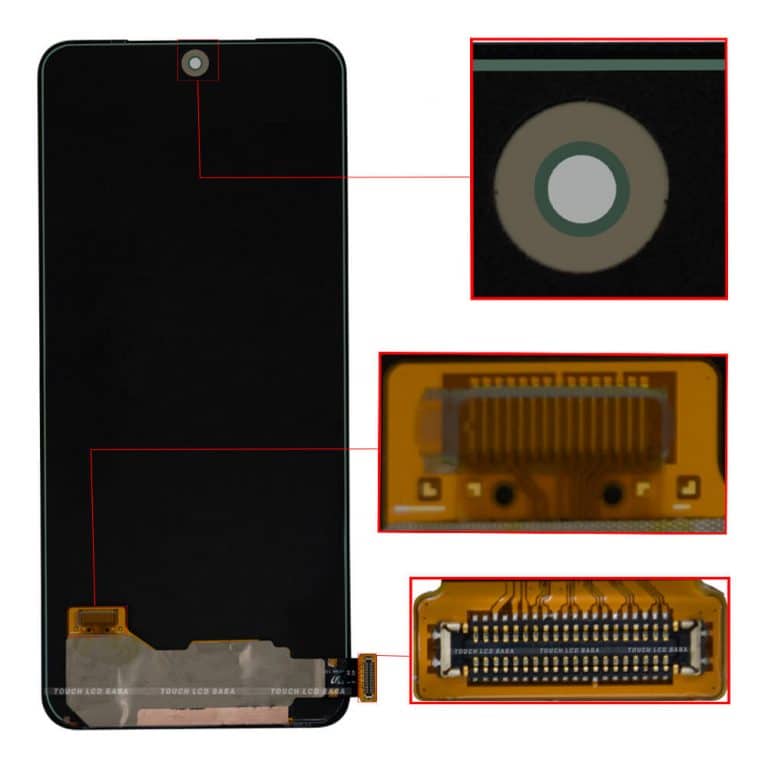 Shipping, Return and Refund Policy
All the products supplied by us come with 30 days return, refund, and replacement guarantee. To return a product, It should be in the same condition as we sent. You can't use or fix the new Redmi Note 11 display if you want to return it. For complete details about Shipping, Returns and Warranty, please click here.