If you damaged the Redmi Note 9 display and can't find a 100% original product in the local market, Touch LCD Baba is the right place for you. Most customers can't find an original display for their phone and have to settle for duplicate screen replacements, which are nothing more than a headache. A copy display is the lower grade version designed to save money, but you don't get the same original quality as before.
A cracked display is an unfortunate event; if you don't purchase original spares, you'll lose interest in your phone. After replacing the original display with a duplicate one, the overall quality will degrade, and using a duplicate display is a miserable experience.
That's because the touch screen won't work properly, the colors will be dull, and such products break easily on the next drop. On this page, you can find complete information regarding the Redmi Note 9 display and purchase a 100% original display unit if you need it.
Redmi Note 9 Display Specifications
| | |
| --- | --- |
| | This display is 100% original, tested and suitable for Redmi Note 9, model number M2003J15SI / MZB082EIN. |
| | The Redmi Note 9 display size is 6.53″, the display type is IPS LCD Full HD+ and the resolution is 2340 x 1080 Pixels. |
| | You get a 100% original folder consisting of inner display and front layer of touch screen glass. |
| | We test and verify the working condition of all individual screens before shipment. |
| | To test the display, we use a real motherboard of Redmi Note 9. |
| | We buy our stock from OEM manufacturers who make these screens for the company. |
| | You will never face any quality degradation issues with our products. |
| | Before you install the display, you should always test and verify its working condition. |
| | This display works perfect with all variants of Redmi Note 9 phone. |
| | The display replacement is readily available in stock and turnaround time is very fast. |
| | You can place your order using Cash on Delivery or Online Payment (additional 10% discount). |
How does a Redmi Note 9 display combo help?
A Redmi Note 9 display combo is the only option for replacing the broken display or touch screen glass. A display combo consists of an inner display and a touch screen digitizer glass. If you broke only the glass, only the display, or both, you could use a display combo the resolve the problem. All the mobile phone technicians use the same method to replace the broken screens.
You might think that why to replace the combo when other cheap methods are available like the glass replacement. If so, you should know that replacing the combo is a standard method that helps you retain the quality to its 100% levels. Other methods like glass replacement are hacks that come with a ton of compromises. We'll enlighten you about all the problems later in this article.
Should you purchase a first copy display replacement?
You should always purchase an original display combo because counterfeit products will not help you. These products are third-party manufactured screens that offer low brightness, dull colors, and malfunctioning touch screen glass. These local products are readily available in the market and cost less, but customers who buy these products later feel deceived. You can easily purchase a copy display for Rs 1500, but it won't work correctly.
We've seen instances when a duplicate touch screen works automatically or doesn't work according to the input commands. You'll intend to type something; even when you use the keyboard correctly, frequent mistyping will happen. If you chat a lot or your work requires you to use the keyboard for typing messages extensively, you will face many usability issues. Only the customers who extensively use the phone encounter these hidden issues. We don't suggest first copy screens, but the final choice always depends on your budget and personal preference.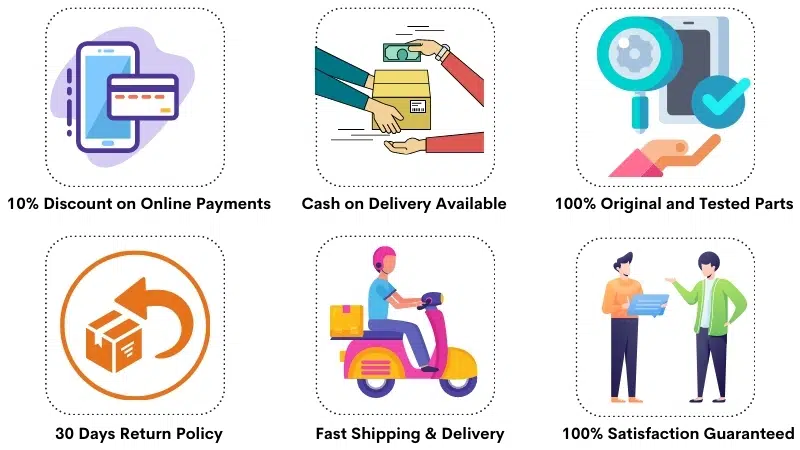 Frequently Asked Questions
Q: How much does it cost to replace a broken Redmi Note 9 display in India?
The price of a 100% original Redmi Note 9 display replacement is around Rs 3200-3400. If you purchase a duplicate product, like a first copy display replacement, you can buy the /combo for about Rs 1200-1400 in India, including installation charges. Please note that duplicate screens are not identical to the original ones.
Q: How is a first copy/compatible display different from the original?
A first copy can never resemble the quality of the original display because of its construction. The original display gets its shape using the best quality material like light reflectors, glass, and other components. A copy display takes its shape using the cheapest quality material, and that's why the lifespan and durability of both products are different. Here are the major difference between both products :
A duplicate display offers only 50% brightness at maximum levels while the original offers 100%.
The color reproduction on a duplicate display is dull/patchy, while the original display is vivid, sharp, and accurate.
A copy touch screen doesn't work properly, but an original one works 100% accurately.
Your phone starts to overheat after installing a duplicate display.
A duplicate display replacement breaks easily, mostly on the next drop.
You'll stop loving your phone because it doesn't work as well as it used to.
Even the customers who bought a duplicate product want to get the original one, but budget issues are also a reality. If you can afford to spend on an original product, you should never shy away from the original products to save a few hundred.
Q: How do you bring the original Redmi Note 9 display?
Some customers think that the original display is only available in the service center, and it is only hearsay. The original display comes from a particular factory, called the OEM manufacturer. Any display purchase from this particular manufacturer is 100% original, and that's a fact.
On a broad level, you should understand that original screens are not a miracle but manufactured in a factory. If a person knows where the original screens originate and how to source them, original screens are very easy to get. We buy our original Redmi Note 9 screens from the OEM manufacturer to ensure 100% quality.
On a side note, most wholesales know where original screens are available, but they don't buy because of a neck-to-neck price war in the market. Original screen replacements are hard to sell because their prices are quite high, and most customers are lurking for the best deals.
Q: Do you sell tested screens? How do you accomplish that?
We understand that customers don't want to go through the pain of receiving a defective product, and we understand it. To avoid such issues, our testing engineers test and verify each display for 100% perfect working before shipping. Each display goes through this testing, and we manually each display at least two times.
To test the screens, we use a real motherboard of Redmi Note 9 to simulate the testing in a real-life environment. We follow the same steps our customers will follow, so our screens are never defective. We keep a Redmi Note 9 phone in open condition and never assemble it back. As a customer, you can test the display following these steps :
First, dismantle the phone by opening its back panel.
Take off the necessary screws to access the motherboard.
Eject the old display's connection from the motherboard.
Connect the new display in the right direction and place it on a bubble wrap.
Turn on the phone using the Power button, and you can use the display as if it is already installed.
Please note that open condition testing is rigidly accurate, and everyone relies on testing the new Redmi Note 9 display before installing it.
Q: How much warranty do I get after installation?
The warranty of the new Redmi Note 9 display is limited to testing the product before installation. Some customers ask if they can return/replace the display for the next year if something goes wrong, but that's not possible. If you tested a display and found it working, you are the only person who can ruin it later.
If you incorrectly install a mobile phone display, it is a complex piece of machinery and can turn bad. For example, you are using excessive glue to paste the display, overbending flex cables, and pressing the flex cable with sharp nails.
Many other variables are directly related to the errors from the customer or the person installing the display. We can't take their blame on our heads for no reason. A customer never tells the truth, and even when he knows why the display turned bad, he'll insist on getting a new one for free, but that won't happen.
Q: Who is responsible if the display breaks during transit?
Any damage that happens during transit is our (Touch LCD Baba's) responsibility. That's because if a mobile screen is not properly protected during transit, it will break and that is certainly not the customer's fault. Please note that we don't allow open delivery and you can't examine the content before payment.
We want to reassure you that damage during transit has never happened to us because our packing is extremely safe and secure, even in the most unfavorable conditions. Still, after delivery, you should always record an unboxing video and report to us if you find anything out of the normal. If the content is damaged, that would be clearly visible in the video and we'll surely replace it for no charge. Please note that an unboxing video is a must to avoid forgery attempts.
Redmi Note 9 Display Photos
If you want to see the real product photos of the Redmi Note 9 display, please see the photos below. If you've any questions, please contact us at 9587954273, and our support team will assist you further.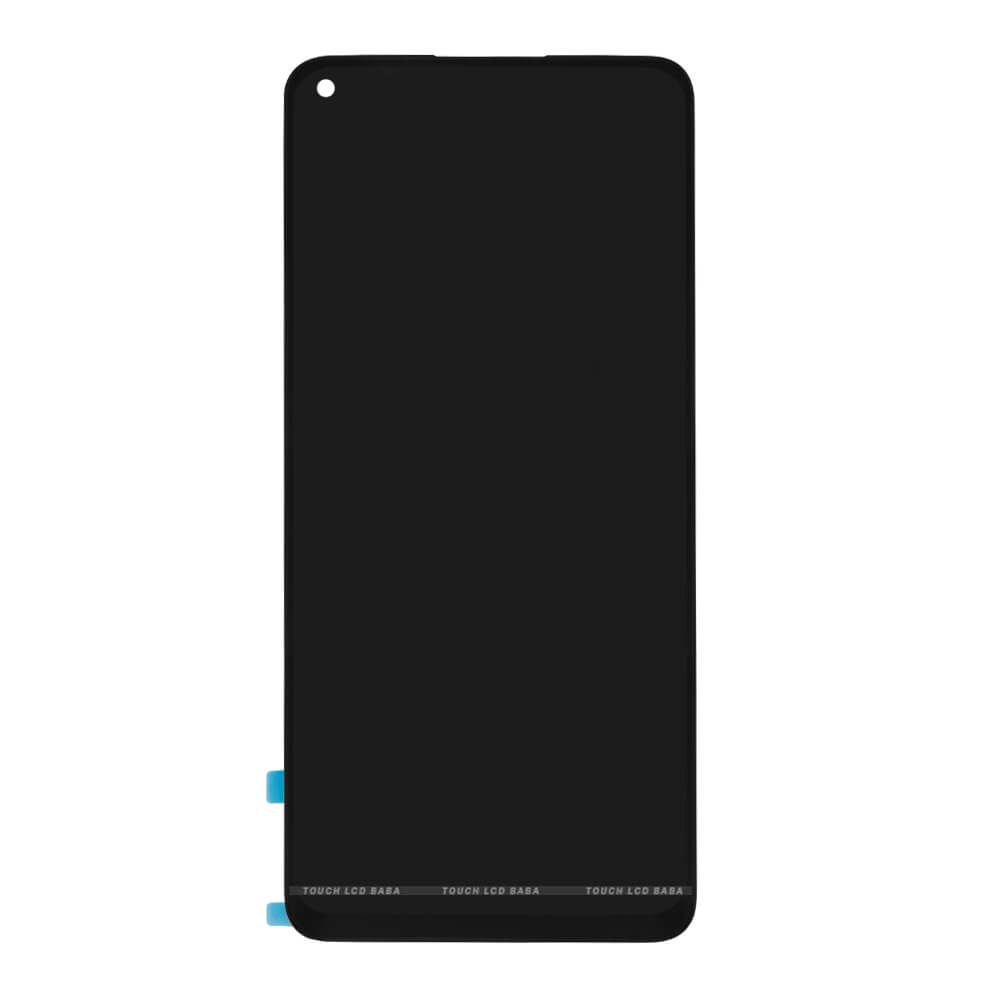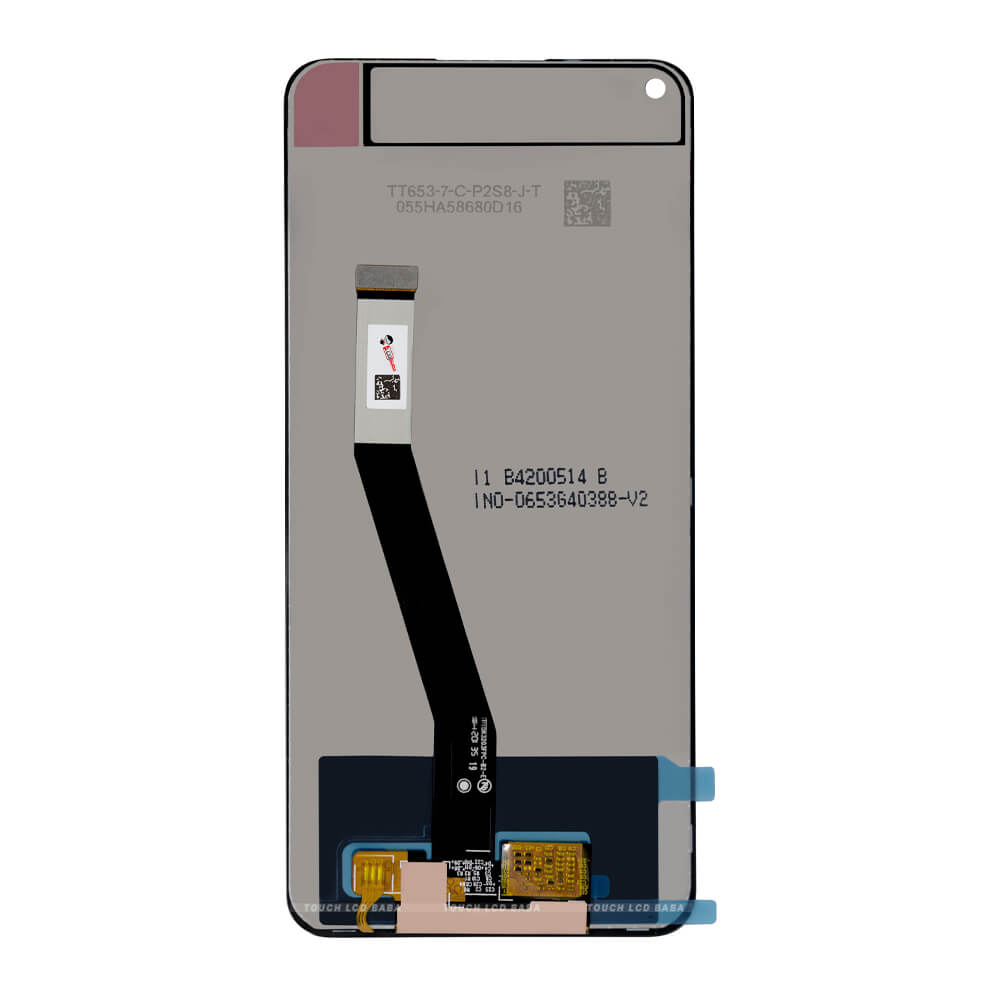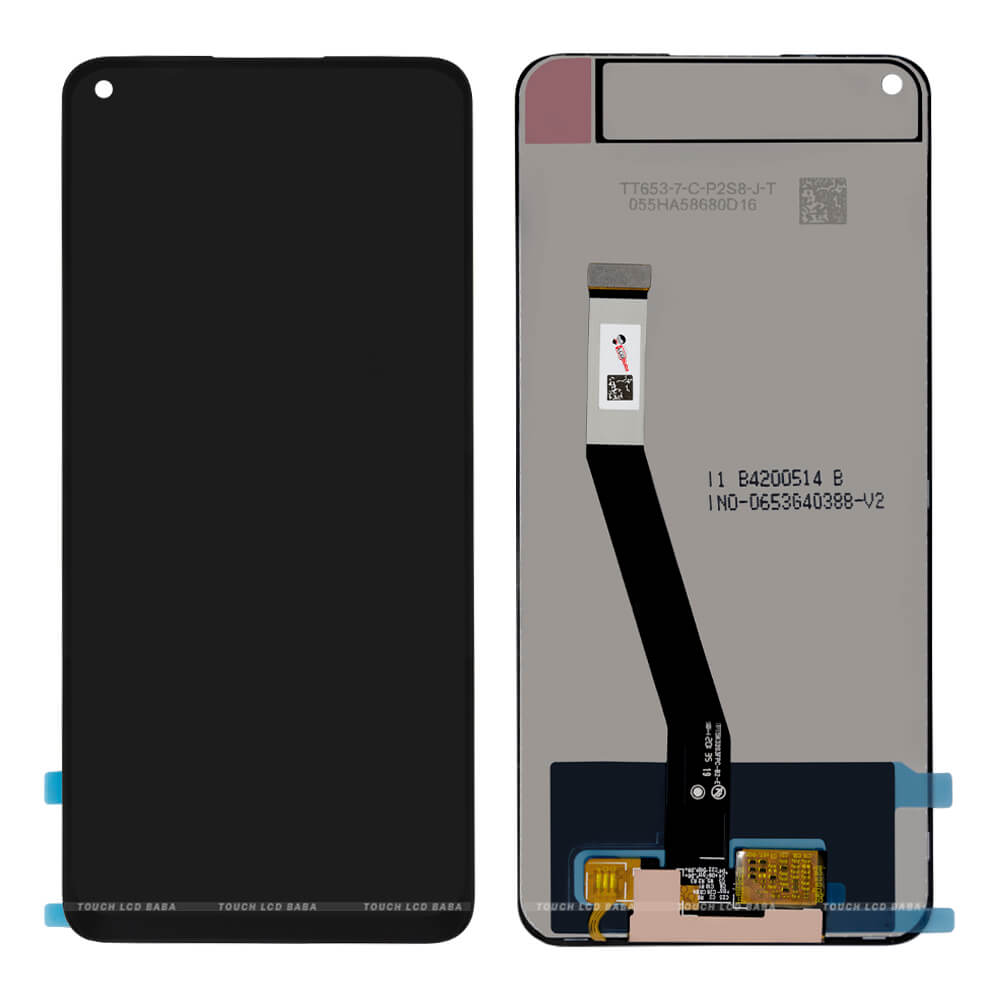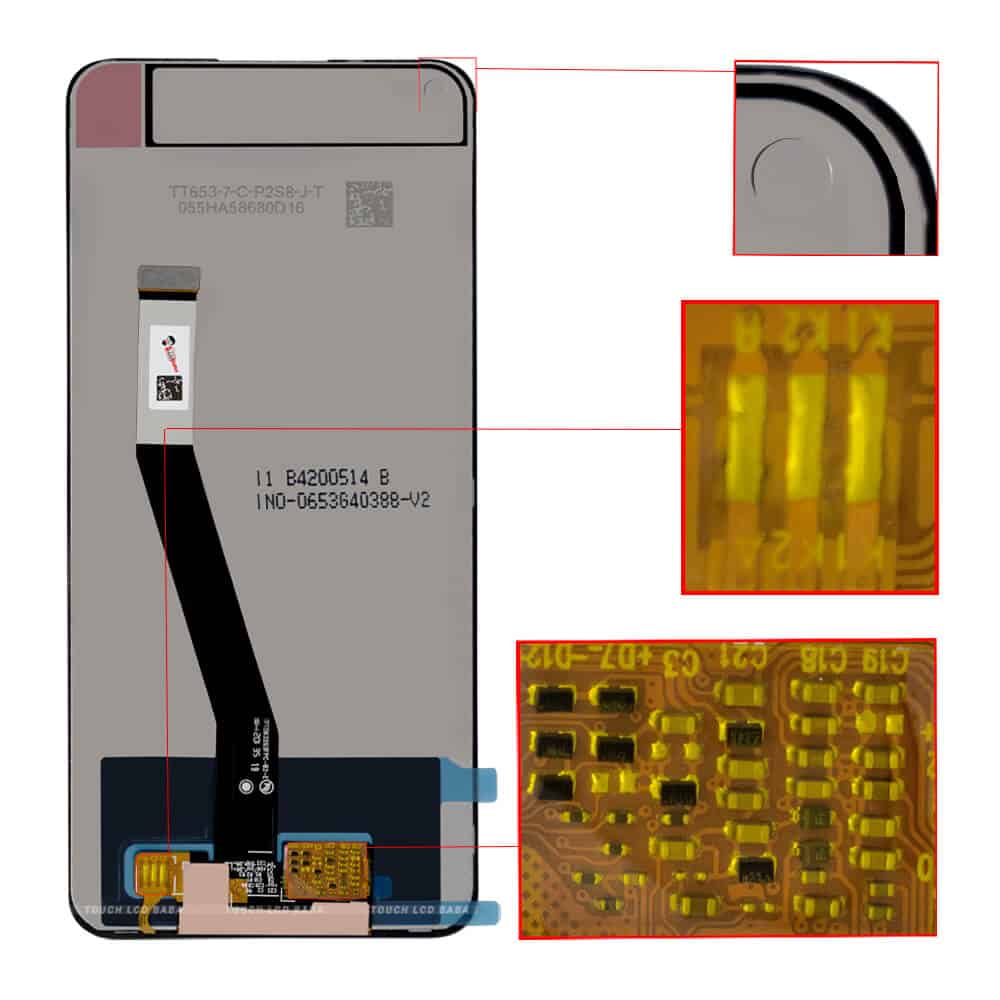 Shipping, Return and Refund Policy
All our products come with 30 days return, refund, and replacement guarantee. To return a product, It should be in the same condition we sent. You can't use or fix the new Redmi Note 9 display if you want to return it. For complete details about Shipping, Returns and Warranty, please click here.