If you cracked your Mi 11x Pro 5G display or touchscreen digitizer glass, you'd need to shed a considerable amount of money. You can easily purchase an expensive flagship phone because of easy EMIs and other similar options. But when it comes to replacing a cracked display of a premium phone, you need to spend around 10k instantly, which can be difficult for many customers. Almost all premium phones consist of premium spare parts, so their repair costs are high. In case of screen replacements, you should be ready to spend around 30% of the phone's price if you buy an original display.
You certainly don't want to ruin everything on your phone after a broken display or touchscreen glass. If you purchase duplicate screens, that will create many issues, and you'll surely give up on the phone. Many customers buy duplicate screens because of budget constraints. Still, finally, they either purchase an original display later (when the replaced duplicate display cracks again) or sell the phone to someone because they don't feel satisfied while using it. To save a small amount, you should never compromise the quality.
How a duplicate display costs more than an original display?
If you buy a duplicate display replacement, you don't get the desired display quality, but you must compromise on the quality. People choose alternative screen replacements because they can't afford the originals, and to spare some cash, they purchase duplicate screens so they can at least use the phone. A duplicate display enables you to use your phone but increases the risk of forthcoming damage. After installing a duplicate display, the overall durability of your phone tanks, and the phone cracks very easily on the next drop.
Many customers who buy a duplicate display often report that they replace it three times a year. If you do the math and sum up all the repeated investments on duplicate screens, that would be well over the original display's price, and that's why a duplicate display costs more than an original display. You'll not realize this easily because you pay money in parts, but if you do an honest calculation, you'll get the point. You shouldn't invest your money in local screen replacements unless necessary.
Why is the Mi 11x Pro 5G display so expensive?
Please note that flagship phones come with stunning screens, so customers buy them. If you buy a phone for Rs 40k, you will certainly expect an exceptional quality display, and Mi 11x Pro phone certainly stands up to the expectations. Everything is good unless you drop the phone and break the display or touchscreen digitizer glass. The display on this phone is not fragile by any means, and only harsh drops will invade the touch screen digitizer glass, which is understandable.
After damage, if you want to retain the original quality, you must buy another original AMOLED display which is expensive. When writing this page, the original display's price is around 10k, which will not reduce in the lifetime, considering what we've seen before in such cases. The supply of original screens is always deficient; after some time, you'll have a tough time finding the original display replacement in the market or the service center.
Some customers think that spare parts prices will also drop considerably as the phone becomes old, but that never happens. As soon as a phone gets older, the manufacturer ceases the production of new screens because they must focus on manufacturing newer models' screens. That creates a shortage of old models' original screens in the market, and prices increase further. So if you thought that you'd buy the original display for a throwaway price later, that is not going to happen.
Xiaomi Mi 11x Pro 5G Display Specifications
| | |
| --- | --- |
| | This display is 100% original, tested, and suitable for Xiaomi Mi 11X Pro 5G, model number M2012K11I. |
| | The Xiaomi Mi 11x Pro display size is 6.67″, the display type is Super AMOLED Dot, and the resolution is 2400 x 1080 Pixels. |
| | Super AMOLED, 120Hz, HDR10+, 900 nits (HBM), 1300 nits (peak). |
| | We review and verify each display to ensure its working condition. |
| | Our testing team tests each display using a real motherboard of Mi 11x Pro. |
| | The main touchscreen glass comes with Corning® Gorilla® Glass 5 protection. |
| | We buy our stock from the OEM manufacturer to ensure 100% original display quality. |
| | After replacing the display, all the quality aspects will remain the same. |
| | You can use this display in all variants of the Mi 11x Pro phones. |
| | The display replacement is readily available in stock and the turnaround time is very fast. |
| | You can place your order using Online Payment (additional 10% discount). |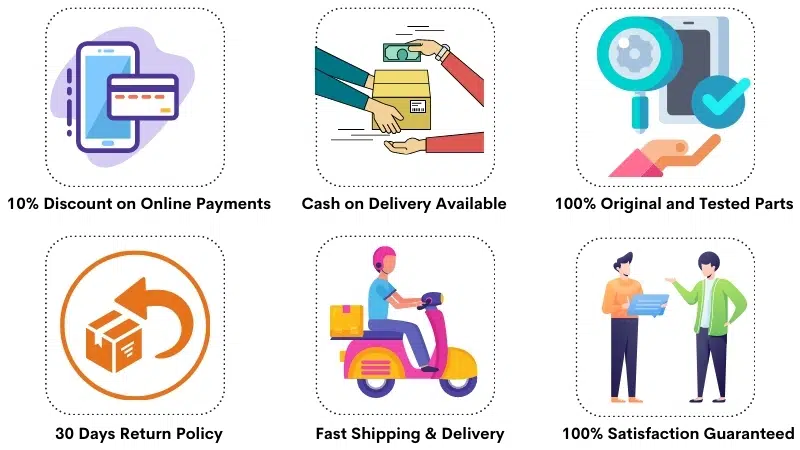 Frequently Asked Questions
Q: How much does it cost to replace a broken Mi 11X Pro display in India?
The price of a 100% original Xiaomi Mi 11X 5G display replacement is around Rs 9500-1000. If you want budget solutions, you can go for duplicate TFP/IPS quality screens that cost around Rs 2000-2200. If you purchase a duplicate display, the quality of your phone will completely demolish.
Q: I want to replace only the glass because the inner display is safe. What should I do?
If you're looking to replace your Mi 11x Pro glass without replacing the display, that's not as easy as it sounds. You might think that glass replacement is the best solution and you will get the same original quality as before, but that's not going to happen. The glass replacement often fails, and the inner display cracks during the procedure. It is not easy to restore a cracked screen because it is tedious.
The touchscreen glass layer is hardly pasted on display and is inseparable. Mobile phone technicians use low-quality techniques to separate the display and touchscreen glass and then use a duplicate glass to replace the original broken glass. Such techniques are often counterproductive; even if the glass replacement is successful, you'll not get the original display quality. After replacing the glass, the display becomes patchy with white spots and uneven brightness. You'll often see dust and other strange repair signs inside the display, and you'll not appreciate the outcome of glass replacement.
Q: What are the setbacks of a non-original display replacement?
A duplicate display is a product that comes from third-party manufacturers. Please note that the original Mi 11x Pro display comes from an OEM manufacturer who manufactures and supplies original screens to the company. A duplicate display comes from third-party manufacturers who make low-quality screens so customers can buy local products to repair their phones. If the display or touchscreen glass breaks, you need to replace the broken part, but the original display's price might not be affordable.
Most customers don't want to invest much money in original screen replacements. That is why hundreds of third-party manufacturers make duplicate screens and supply them in the market. These duplicate screens are known as first copy, diamond quality, OG quality, etc…
There are several potential setbacks when replacing a display with a non-original model. One is that the new display may not be fully compatible with your device, leading to problems with fitting, function, or both. Additionally, the replacement display may not have the same quality as the original, which could be more prone to scratches or other damage and may not last as long. Finally, if the replacement display is not properly installed, it could cause further damage to the device, and that's why you should always avoid duplicate screens.
Q: How do manufacturers make non-original screens for low costs?
There are a few ways that manufacturers can produce non-original screens for low costs. The surefire way is to purchase low-quality raw materials from suppliers. These suppliers often sell components at a fraction of what original equipment manufacturers (OEMs) charge. Additionally, these suppliers typically do not require a minimum order quantity, which helps keep costs low.
Another way to keep costs low is to use lower-quality materials in manufacturing. This can result in screens that are not as sharp or clear as the original screens, but it can save manufacturers a significant amount of money. Finally, some manufacturers may cut corners in the assembly process, leading to lower-quality screens. Such screens never last long because such screens are makeshift solutions and have never been tested on a quality scale. These screens cost less, which is the only reason behind their popularity.
Q: What are the alternative display qualities, and why are such products bad?
The original display of Mi 11x Pro is Super AMOLED, 120Hz, HDR10+, 900 nits (HBM), 1300 nits (peak). The alternative display qualities are :
A fake OLED display.
TFT/IPS/Incell Quality Screens.
Refurbished Screens.
If a manufacturer makes or supplies a duplicate display replacement, that will surely have these issues :
Low Brightness: If the peak brightness of the original display is 1300 nits, a duplicate display will have a maximum brightness of 500 nits.
Dull Colors: If the original display's colors are 100%, the vividness of a duplicate display is around 50% of the original.
No support for high refresh rates: A duplicate display doesn't support high refresh rates, and you can't use that feature.
Multitouch features not supported: Many customers play games on their phones a duplicate display doesn't support multitouch features.
Overheating of phone: The phone often overheats because a duplicate display draws much more battery power.
Short Lifespan: A duplicate display breaks easily because it doesn't have the Corning Gorilla Glass 5 protection.
Q: How can you prove the authenticity of your original display?
The original display is a property of OEM manufacturers and is easily distinguishable compared to a fake display. The original display doesn't come with certificates, as some customers assume, because mobile phone screens are not certificate-worthy. All the screens from OEM manufacturers have a relevant barcode and manufacturer information on the flex cables, but a layman's customer can't understand such things. So if you have serious trust issues and are looking for us to prove something, that's not possible because of your lack of knowledge.
If a barcode or a sticker will prove an original display, that can be easily faked as well. Therefore, you should always trust the vendor's reliability if you are not in the business and don't know anything about the original screens. The outcome will always be flawed and far from reality if you make airy judgments without any ground. The best way to identify the original display would be to test it on your phone. The quality difference between an original and a duplicate display is more than 50%, and even a non-technical person can easily identify a fake product. The display on this page offers 100% the same quality as the official Xiaomi service center.
Xiaomi Mi 11X Pro 5G Display Photos
Please refer to the images below to see the actual product photos. As you can see, the display and touchscreen glass are combined to form a single unit called a display combo. You can use this display combo to overcome all the display and touchscreen issues.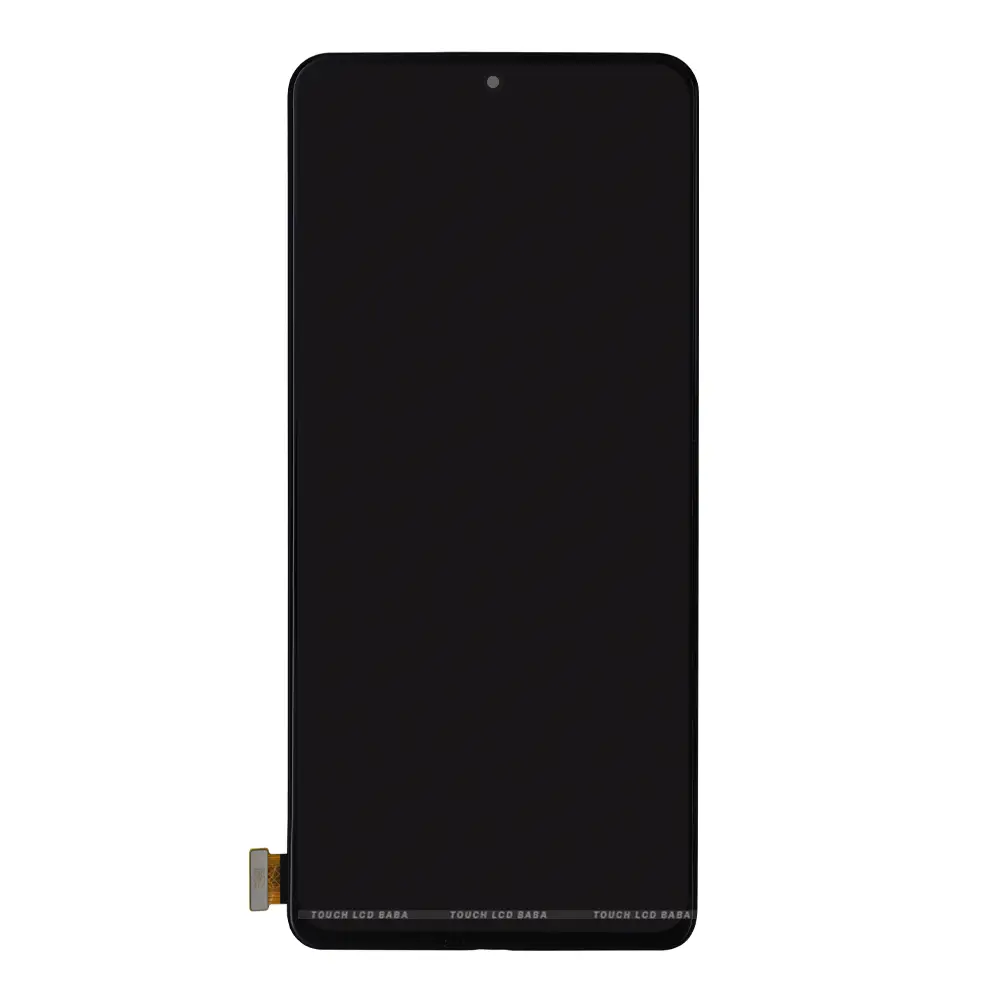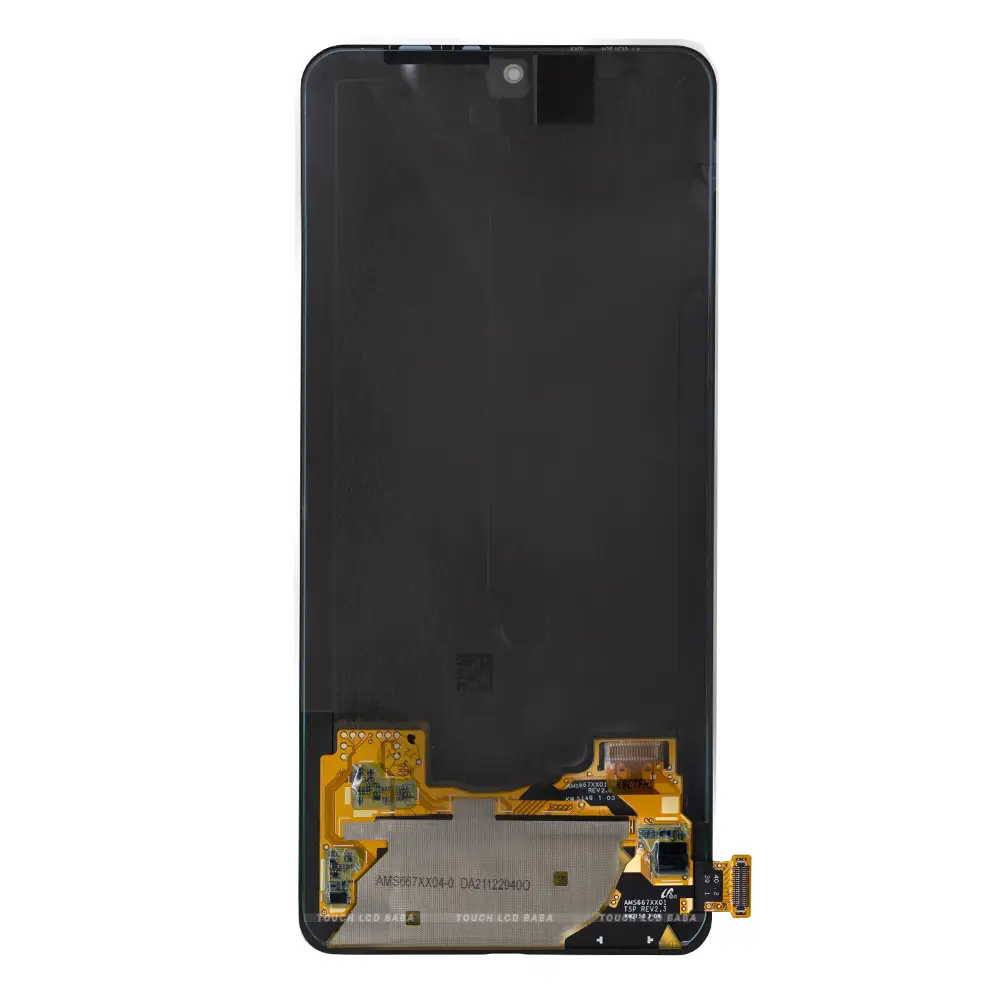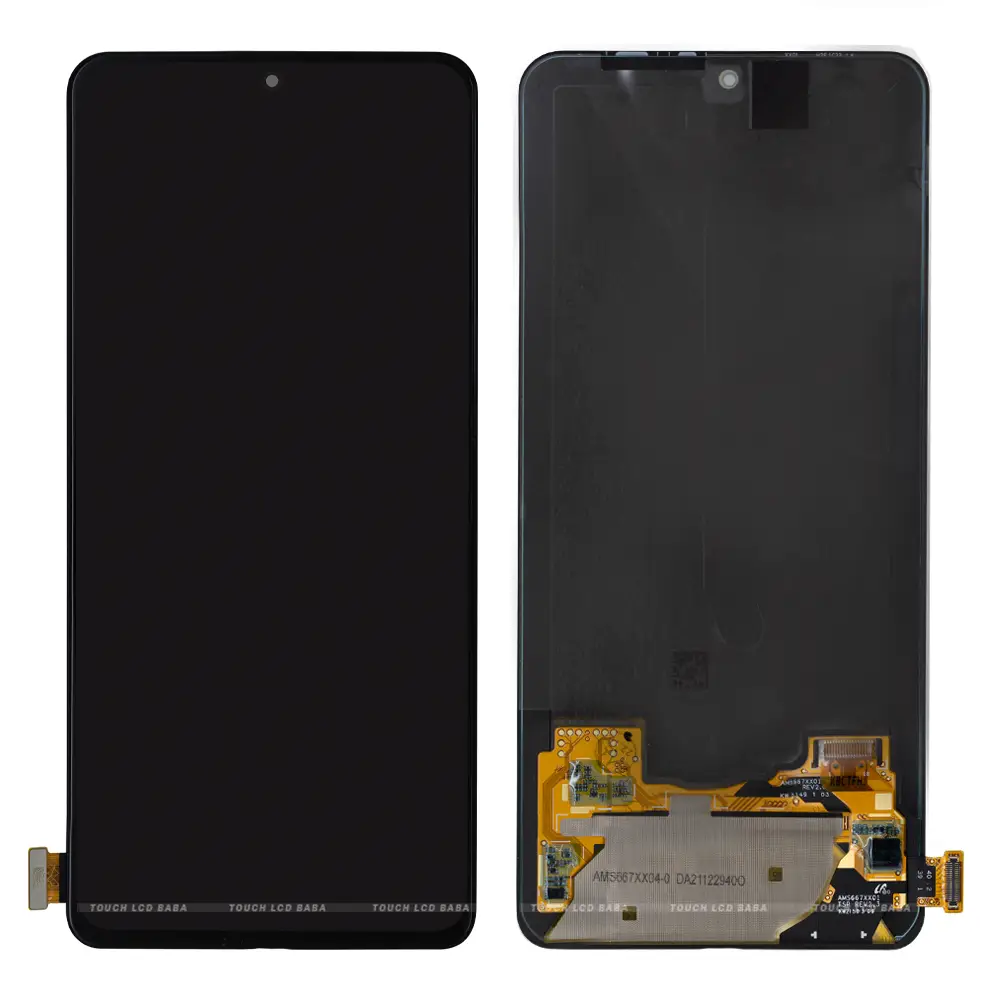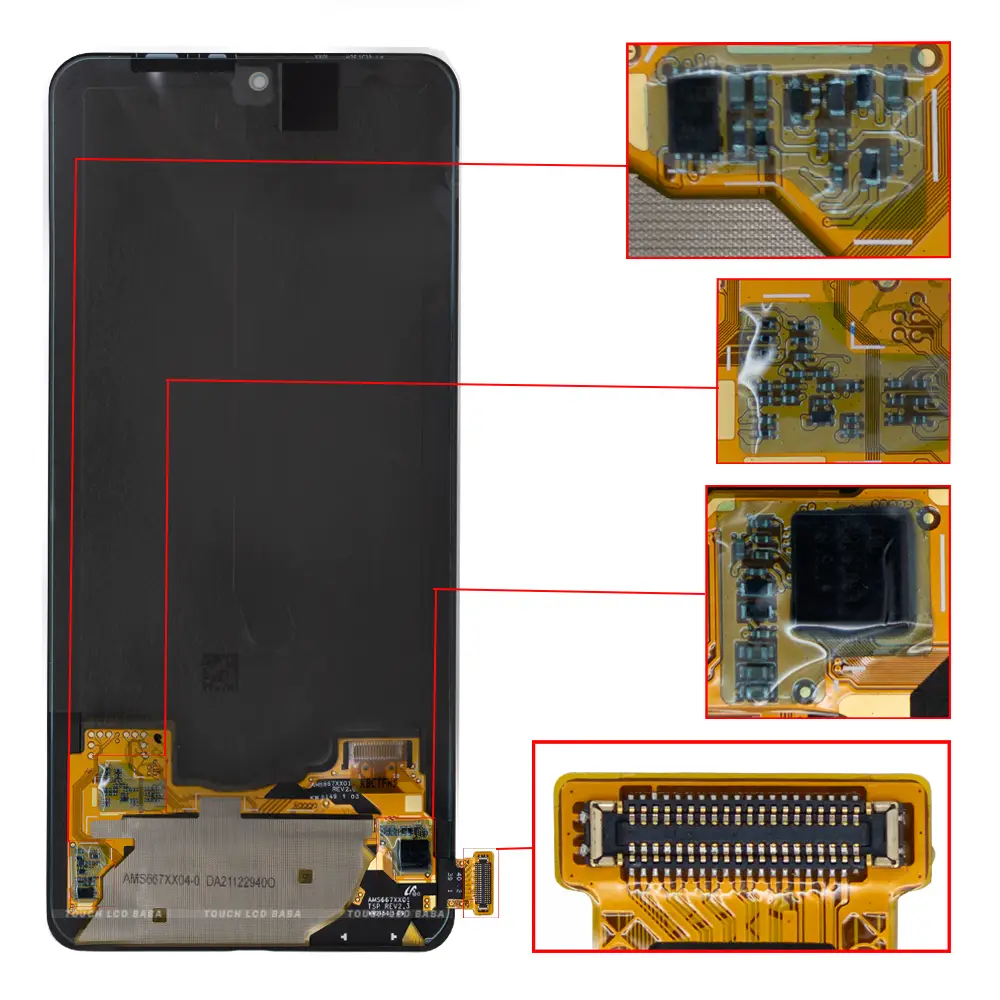 Shipping, Return and Refund Policy
All our products come with 30 days return, refund, and replacement guarantee. To return a product, it should be in the same condition we sent. You can't use or fix the new Xiaomi Mi 11x Pro display if you want to return it. For complete details about Shipping, Returns and Warranty, please click here.