A broken Honor 9i display can be replaced easily with a brand-new combo. So if you broke the Honor 9i display and looking for a display replacement, we have the right product available for your needs. We offer an Honor 9i display and touchscreen combo on this page, which you can use to replace a broken display or touchscreen glass. This is a 100% original spare part and perfectly suitable for Honor 9i (Model RNE-L22). We always make sure to test each combo for flawless working so that you never face any issues.
Honor 9i was a very popular phone of its time and sold like hotcakes. The screen resolution of the Honor 9i is simply amazing, and it is a very reliable phone in terms of screen quality, brightness, and several other features that are exclusive to this phone only. If you are still in love with your Honor 9i phone and want to replace the broken display, we have its original display unit.
Honor 9i comes with a pasted unit of display and touchscreen glass.
Please note that the Honor 9i screen is a combination of the display and tell screen glass. It simply means that the display is attached to the glass, and you can't replace it individually. If touchscreen glass breaks, you will still need to replace the complete combo consisting of the display and touch screen glass. It is because both parts always come in conjunction, and replacing them individually is not recommended.
If you drop the phone, in most cases, you'll end up damaging only the touch screen glass. When this happens, customers feel relaxed because they think that merely the glass is broken, and they can replace it very easily in the market. The story gets a twist when the technician says that glass is attached to the display, and the display can break during the separation process.
So Should you replace only the touch screen glass?
We don't perceive the touch screen glass as a solution for customers, but It is a money-making machine. If you are wondering why only glass replacement is considered bad, you should know that glass replacement means purchasing low-quality duplicate touch screen glass and losing all the quality of your phone.
The only glass used by technicians merely costs Rs 150, and they charge insane amounts for it. Such kinds of solutions are geared towards making money for the mechanic and ruining the quality of your phone. You will be informed that your display is intact, and you don't need to buy the combo, but they will not tell you that they are using counterfeit touch screen glass, which will make your life totally miserable.
How does the official service center replace the screen?
The official service center never compromises the quality, and they always replace the complete display unit. The solutions that are touted in the market are never even considered in the service center because they provide quality solutions to their clients. If you visit the official service center to replace a broken Honor 9i screen, surely, you have to pay a hefty price, but the quality will be awesome.
The replacement is always done in combo format to ensure that you get the desired quality after screen replacement. On Touch LCD Baba, we sell 100% OEM parts guaranteed to provide you with the desired quality. If you've any questions, please feel free to contact us.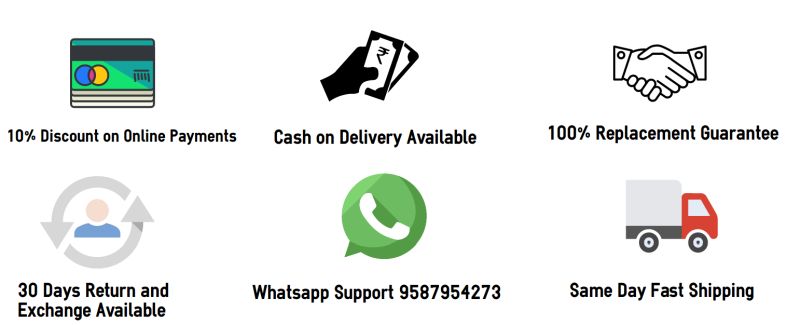 Honor 9i Display Specifications
| | |
| --- | --- |
| | This combo is 100% original, tested, and suitable for Honor 9i, model RNE-L22. |
| | The Honor 9i display size is 5.9″, the display type is IPS LCD, and the resolution is 1080 X 2160 Pixels. |
| | It is a combined unit of display and touchscreen glass combined into one. |
| | You can use this combo to replace a broken display or touchscreen glass. |
| | It is a 100% original combo, the same as it comes with a brand-new phone. |
| | It offers 100% original quality, colors, and brightness as before. |
| | We test the new Honor 9i combo on the motherboard for 100% perfect working before dispatch. |
| | The combo comes in two different colors, Black and White. |
| | We back our products with a solid 30 days money-back guarantee. |
| | The display is readily available in stock and the turnaround time is very fast. |
| | You can order the product using Cash on Delivery or Online Payments. |
Frequently Asked Questions
Q: How much do I need to pay to replace a broken Honor 9i display in India?
The price of a 100% original Honor 9i display replacement is around Rs 2800-3000. If you buy a first copy screen replacement, the combo costs about Rs 1300-1500 in India. The copy display provides a 50% quality of the original one.
Q: Can I claim a broken display under warranty from the service center? 
No, you can't claim a broken screen in the service center, as that is against their terms of service. The Huawei 9i display or touch screen can go bad due to many reasons that are not controllable by the company. That's why companies offer a very limited warranty on the screen. In any case, It is impossible to claim a broken display under the service center warranty.
Q: Can you provide me with the address of the service center?
Many customers call us and ask if we are from the official service center. To clear it up, we are not connected/affiliated with the service center in any way. We work as an independent mobile phone parts supplier providing 100% quality products to our clients for justified prices. To find the service center, visit the Honor India website and navigate their Contact Us page for more information.
Q: I bought a local display before, but the quality was worse. Why?
The products available locally are low-grade copies, which are never meant to provide the desired display quality. If you face issues with the brightness and touch screen smoothness with the duplicate screen, It is very normal to happen. The aftermarket products are not originals, and such products especially target consumers who need a cheap Honor 9i display replacement.
Q: My friend said that the original screen is not available anywhere. Is that true? 
It is not true that the original Honor 9i display is not available anywhere. It is a misconception, and people say anything they want. You will find many of your friends saying that the original display is not available anywhere because, to date, the sources of your purchase have supplied you with counterfeit products. So It has become your theory that they aren't available anywhere.
The original Honor 9i display is available but costs three times more than the duplicate one. After seeing the price tag, most customers abstain from purchasing the quality material and later say that It isn't available anywhere. We sell 100% pure original screen replacement, but the price may not suit customers who need cheap deals.
Q: The resell value of this phone is meager now. Why are the spare parts not cheap?
The original spare parts never go for low prices because the availability is limited. When the phone's price starts to decrease, customers think that spare parts prices should also come down in proportion. However, that is not going to happen because, usually, new models are launched with hefty price tags to earn big profits, and after some time, the prices are leveled to sell the remaining stock.
So when you bought the phone at the launch, It was exceptionally priced, and now It has come down to its real price. The cost of producing spare parts is the same, and hence you'll not see much drop in the prices of Honor 9i screen replacements. The spare part's price also depends on several other seasonal and market factors.
Q: Can you accept my broken screen and offer a discount? 
We are not refurbishing screens, so we have no use for a broken screen. Some vendors deal in refurbished screens, and if your display is intact, they will try to paste duplicate touch screens over the display and sell them again in the market. We are not into that business as our motive is to sell 100% original spare parts. That's why we are not able to help you with selling your broken Honor 9i display.
Q: How do you ensure the new Honor 9i display is working perfectly?
The only way of assuring this is by testing the display before shipping. We keep a brand new spare phone of Honor 9i, which we use to test the screens one by one, and that's why we are so sure that the Honor 9i screens supplied by us are bound to work. We try to simulate the testing process in the same way as our customers will. So if a display is working on our device, It is guaranteed to work on the customer's device.
Q: What If the new Honor 9i display doesn't work on my device?
It is improbable that the new display is not working on your phone. We always supply tested parts, and such occurrences are very rare. In many cases, we've seen that a faulty motherboard can prevent a new screen from working, so please make sure everything is fine at your end. The phones often drop into the water, and strange issues appear with the motherboard.
The motherboard is complicated; anything can happen after water damage or a severe drop. In such cases, we request our customers to ensure everything is fine. Still, if a display doesn't work for you due to any reason, you can return it to us in the same condition as received within 30 days of its receipt. Please don't paste the display or tear off its protective films to do everything under our terms and conditions.
Honor 9i Display Photos
These images show the actual product you'll be getting after your order. These images show the complete assembly of Honor 9i. As you can see, the display and touchscreen glass are combined in a single unit. For this reason, complete screen replacement (Touch and Display Both) is the only way.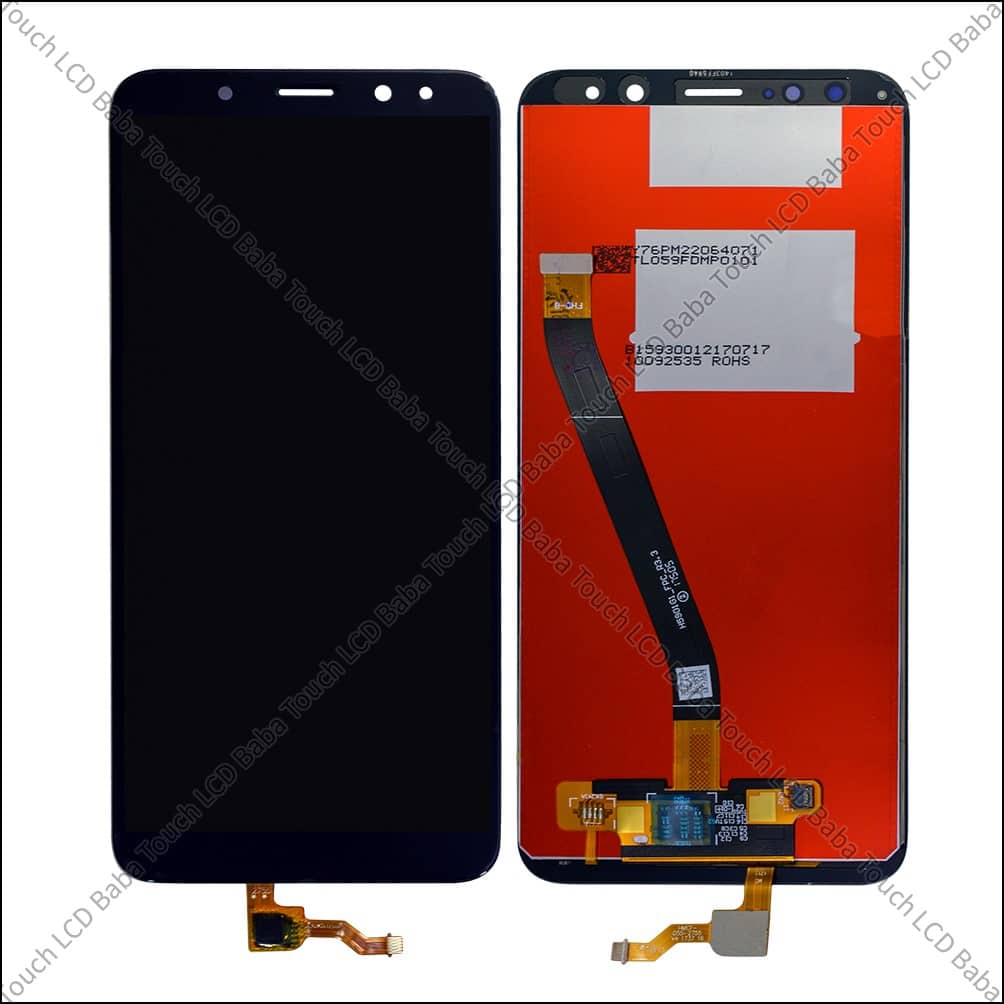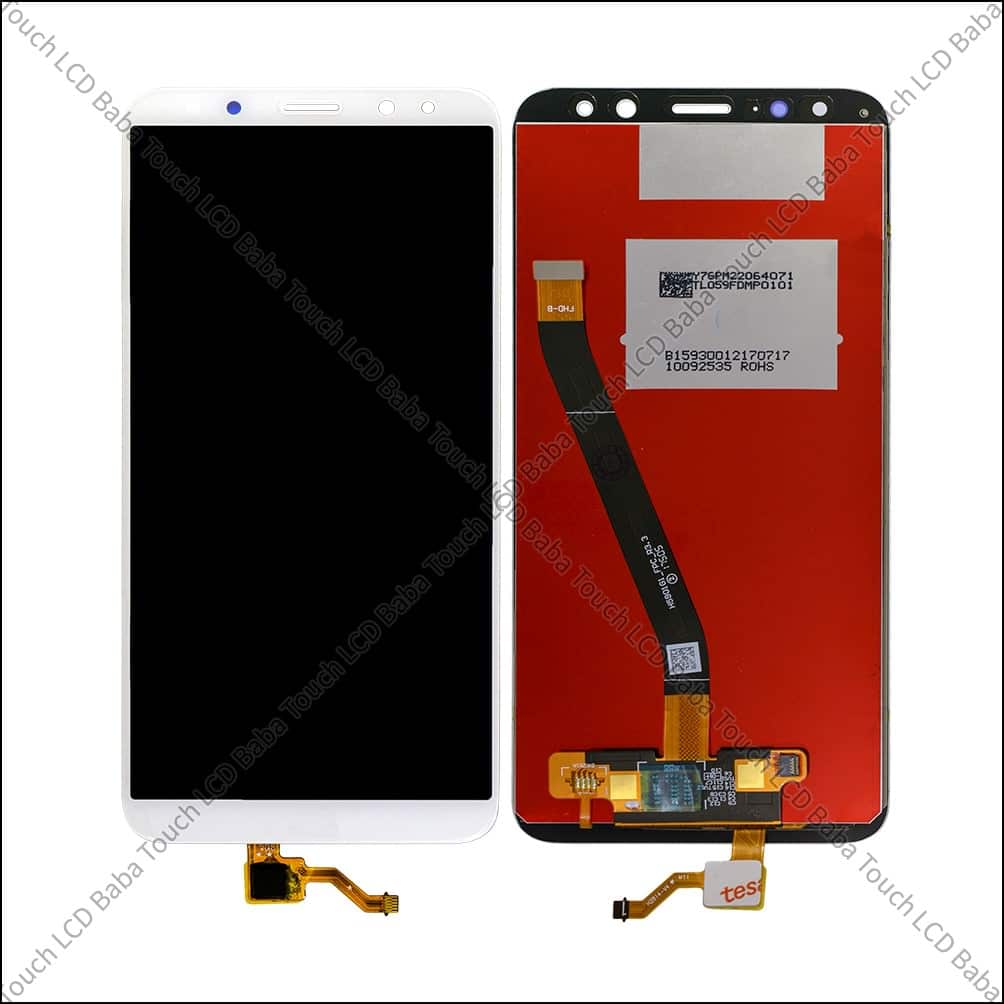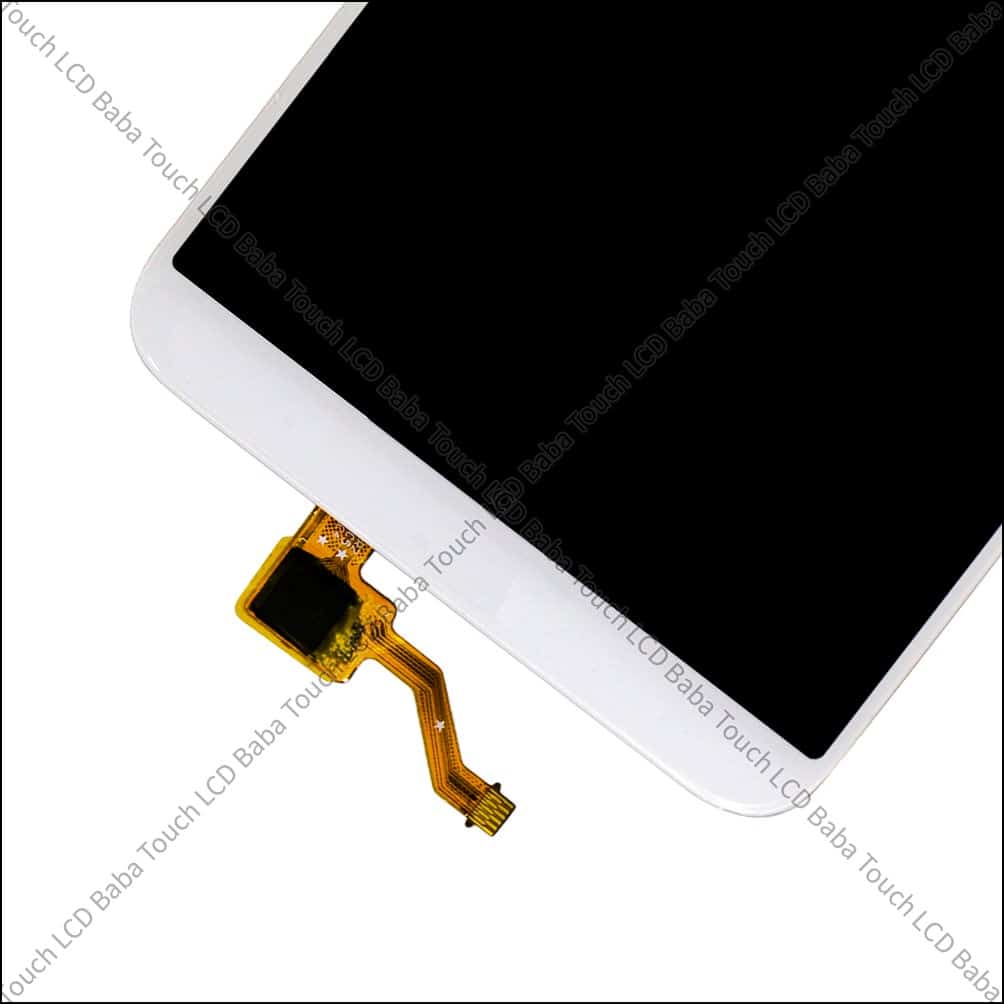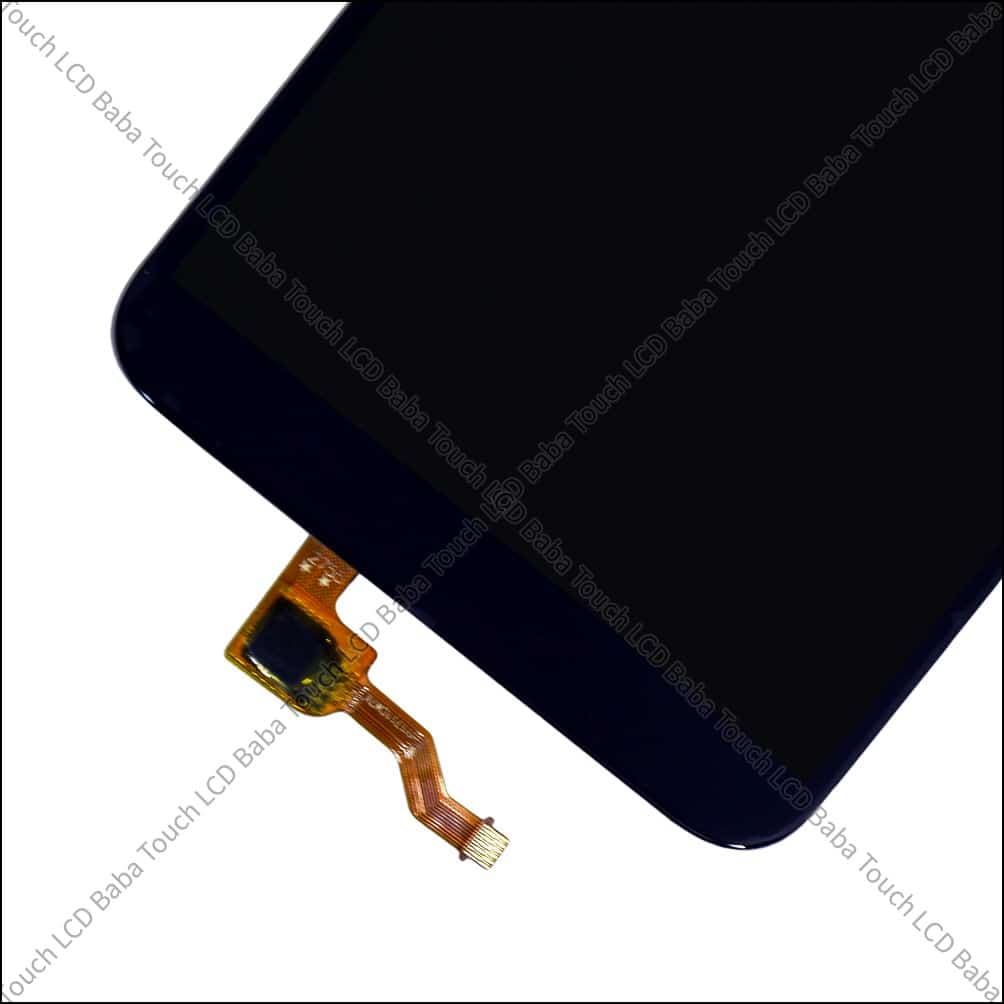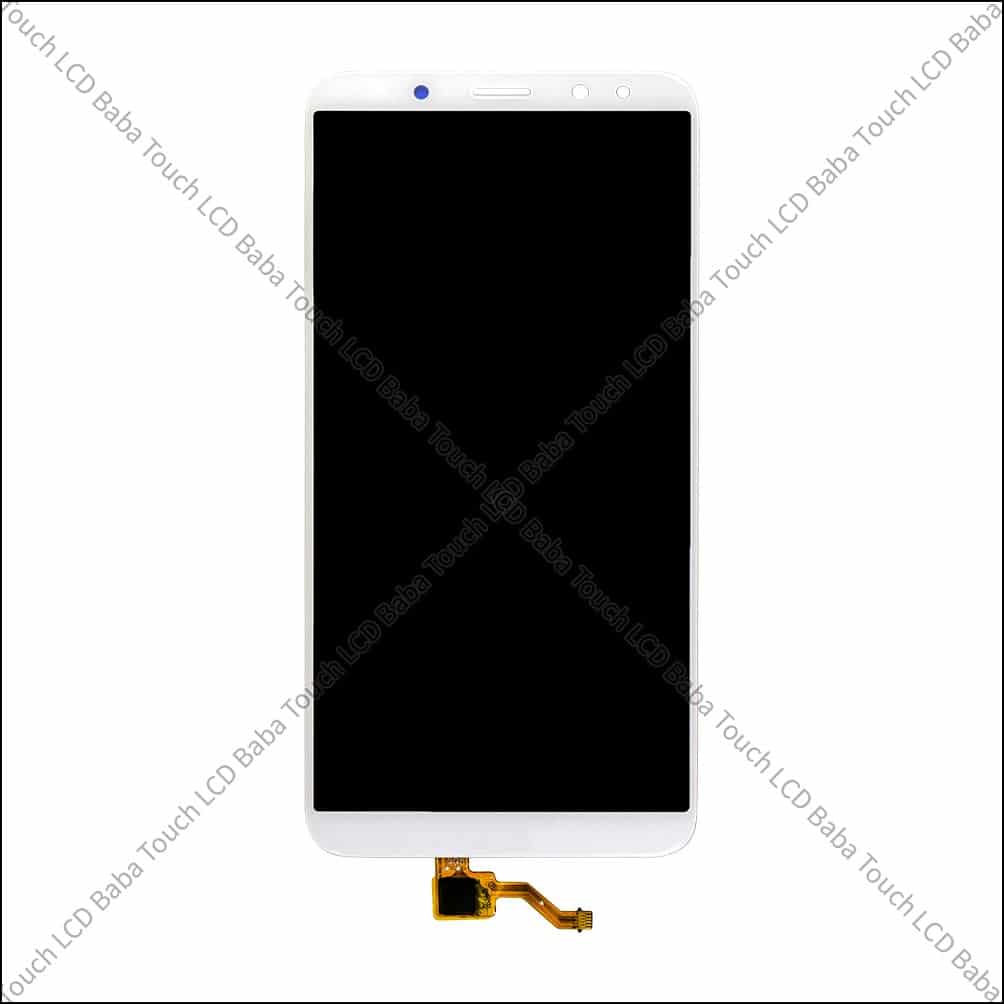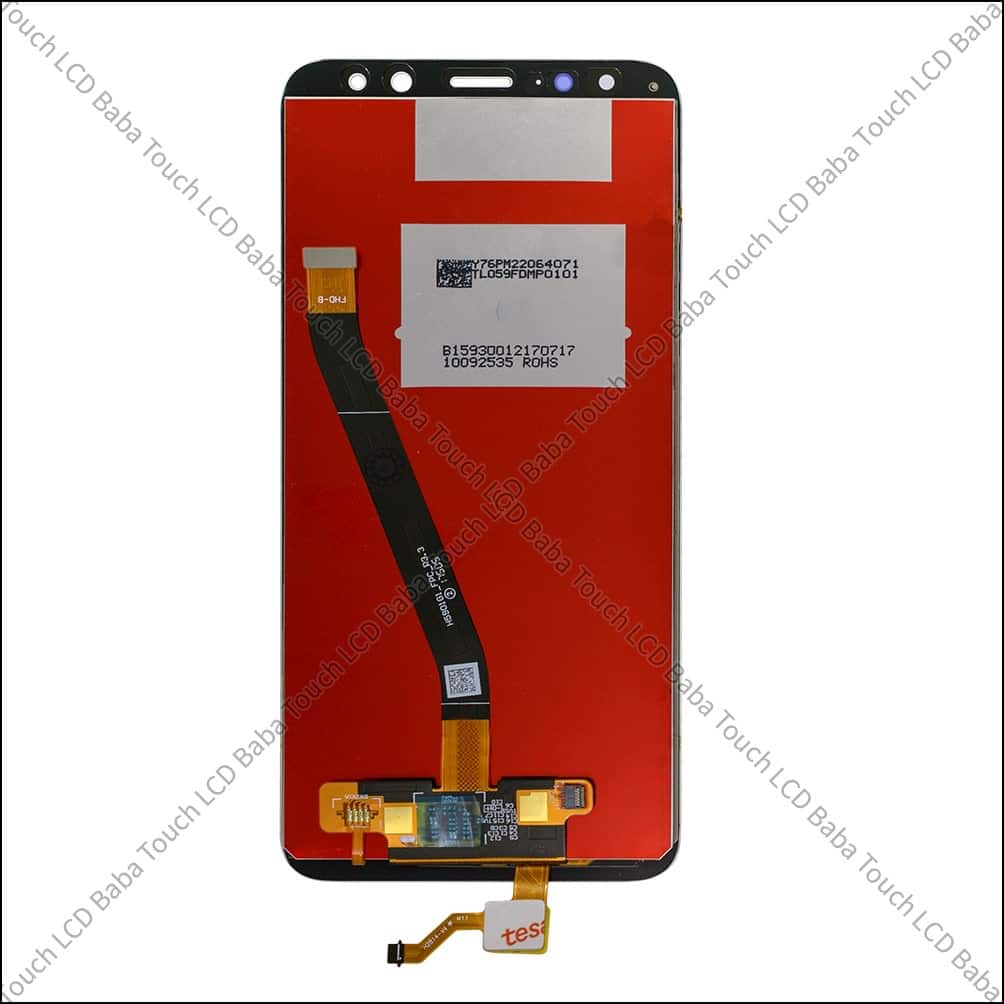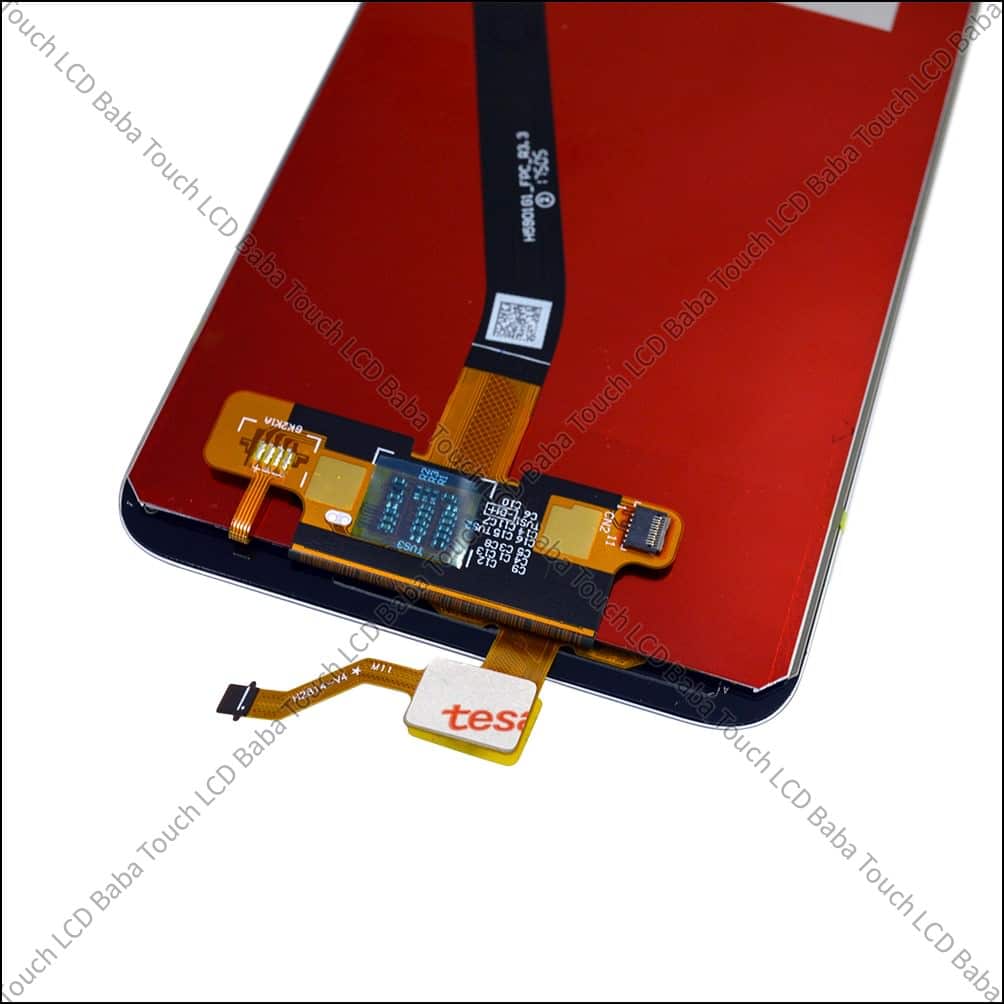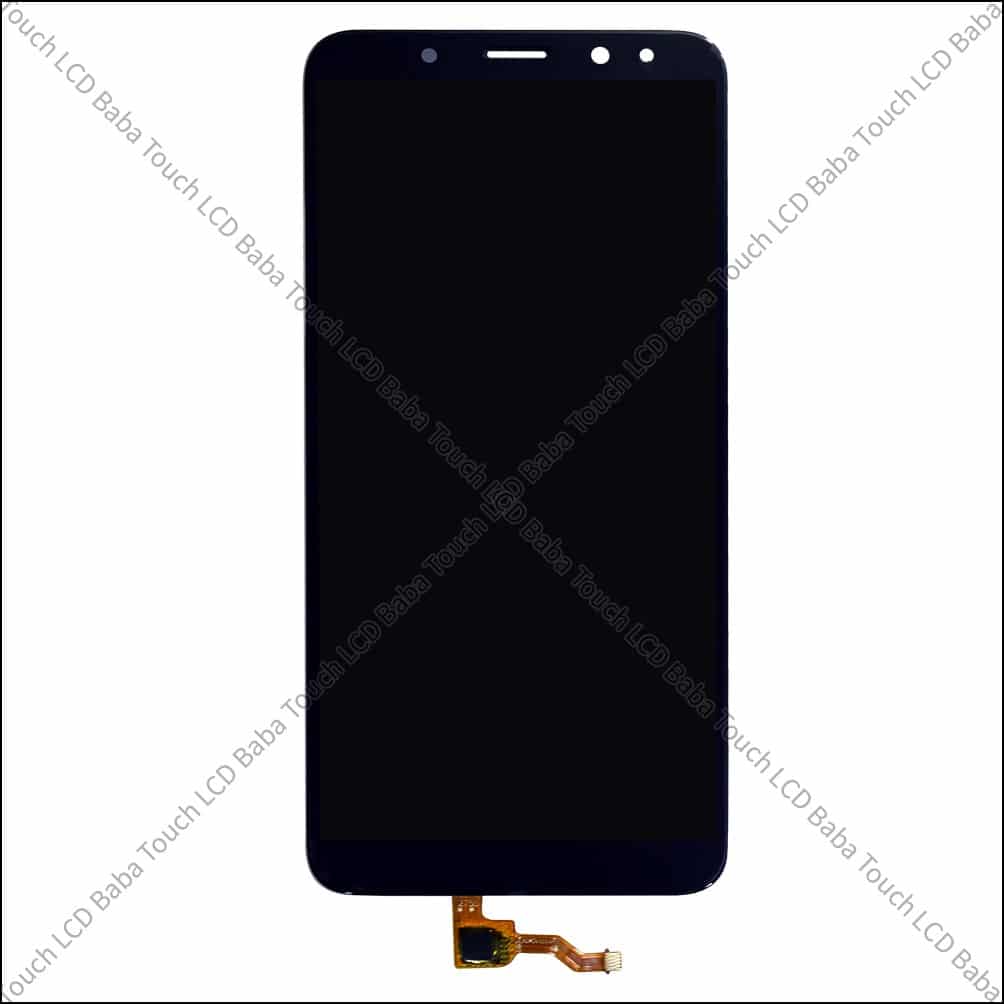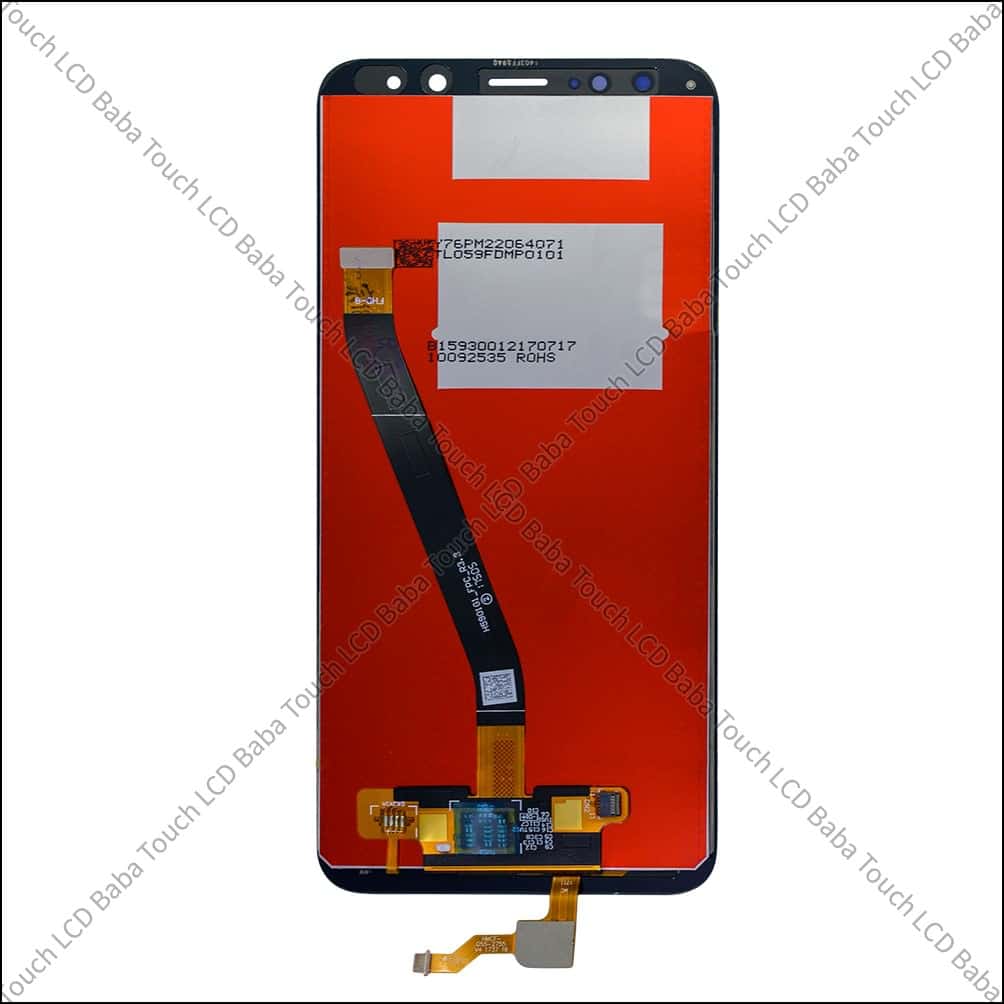 Shipping, Return and Refund Policy
All our products come with 30 days return, refund, and replacement guarantee. To return a product, It should be in the same condition we sent. You can't use or fix the new display if you want to replace it. For complete details about Shipping, Returns and Warranty, please click here.