The Honor 9 Lite phone's real beauty lies within its back panel, and it would not be an exaggeration if we say that it was a prominent selling point for this phone. The back panel uses pure glass for its design and is too prone to damage, even with a single drop. The Honor 9 Lite phone is not something you can drop and expect that nothing will break. The display and back glass both are prone to damage.
If you are dealing with a broken/damaged/shattered/cracked Honor 9 Lite rear glass and want to replace it, you are on the right web page. A broken back glass looks terrible, and at worse, it can even hurt your hands as the glass splinters can easily prick into your skin. Unlike in some other phones where companies have started using plastic material, Honor still uses pure glass to make the back panel. At the same time, it looks fantastic, but it has its disadvantages, significantly when you drop it.
Honor 9 Lite Battery Back Panel Photos
| | |
| --- | --- |
| | This Honor 9 Lite Back Door is 100% original and verified for no defects. |
| | It is 100% original back door, precisely the same as it comes assembled in a brand new phone. |
| | The Honor 9 Lite Back Glass/Panel comes with original camera lens, flashlight diffusor and the fingerprint scanner. |
| | The back panel is available in several colors and you can choose the desired color when you purchase it. |
| | You won't observe any color difference between this and your original back panel. |
| | The back panel fits perfectly without leaving any openings on the sides. |
| | It also resolves all the issues related to a cracked/dusty camera lens. |
| | The stock is readily available and shipping time is very fast. |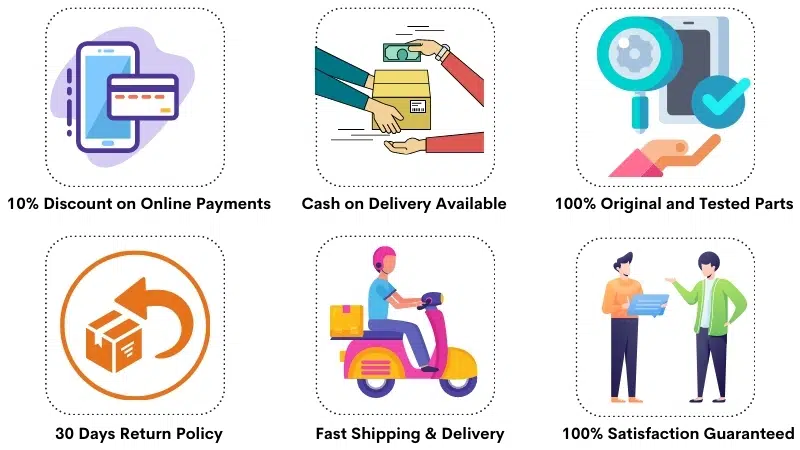 What happens to the back glass when you drop the phone?
The back glass damage depends on several factors, like whether you use a back cover or not and how you dropped the phone. If the phone drops and the back glass directly hits a hard surface, It will crack. In some other cases, if you drop the phone and the side metal ring takes the pressure, the back glass will still break because the force will get redirected to the back glass. The plastic body can better absorb the shock, but a metal body can't.
Sometimes, the damage will be limited, like only a hairline scratch. In such cases, if everything else is working, you might laminate the back glass and continue using it. When the damage is beyond normal, and the camera lens or fingerprint sensor is also scratched, you need to replace it quickly. If the back glass is badly cracked, don't take any risks.
The Original Vs. Copy Back Glass
Please note that all back panels are not equal, and the online/offline market is full of identical products. The copy back panels are available for low prices, but they feel very cheap and come without essential components. If you purchase a duplicate back glass, these critical components will be missing from it :
The Original Camera Lens
Flashlight Diffusor
Fingerprint Scanner
Some copy back panels come with a duplicate camera glass, and you might feel like it's okay. But the transparency of a duplicate camera lens is not right, and that dampens the sharpness of photos to a great extent, and small things make a big difference. The color tone of a duplicate glass is way different than your phone's actual color. For these reasons, please never buy cheap quality glasses as you will face issues with the camera flashlight as duplicate glasses don't have this flashlight diffusor, which is available only in the original glass. You'll also not get the fingerprint scanner, and lots of people need that too. If you try to take these components from your old glass and fit them into the new one, that won't work out as desired.
Common Customer Questions
Q: How much does it cost to replace a broken Honor 9 Lite Back Panel in India?
The price of a 100% original Honor 9 Lite back panel replacement is around Rs 1200-1300. If you buy a duplicate backglass, then it costs around Rs 300-400. The copy backglass doesn't comprise the camera lens and the fingerprint scanner.
Q: How to replace the back panel at home, and is it overly technical?
The Honor 9 Lite back panel replacement is comfortable at home, but still, you need to be aware of the necessary know-how. We don't say that that is overly technical, but as broken glass particles can hurt your hands, you should do this very carefully. You can follow these necessary steps :
First of all, you need to cover the broken back glass with 2 inches of cello tape so that your hands stay safe.
Stick the cello tape on the top, reel it down to the bottom, cut it, and apply it all over the glass.
Now use a hairdryer (or similar equipment) to blow out hot air all over the back panel to soften the adhesive.
Then use a pry tool to cut the adhesive all around the corners.
When you are done with the prying tool, lift the back glass very slowly and disconnect the fingerprint flex cable from the fingerprint sensor.
Don't lift the back panel hurriedly; otherwise, the fingerprint flex cable will break.
After disconnecting the fingerprint cable, clean the leftover glue from all around the corners.
You might want to gently clean your phone, including the primary camera lens (if dust is present there), with a lint-free cloth.
Connect the fingerprint flex cable with the new back panel and test the fingerprint functionality first.
Squeeze a small amount of glue all around the frame and let it dry for a minute (applicable only if the backglass doesn't have an adhesive sticker).
Align the back glass from the top side and stick it properly.
You might also use rubber bands to bind the back panel for one hour and then unfasten them. Please don't use excessively tight rubber bands; otherwise, the display will turn yellowish due to pressure. As a final step, you can clean the excess glue by using acetone or other similar chemicals. You can also rub it off with your fingers. These are the basic steps to replace the back panel but proceed with caution.
Q: Where can we buy the glue for pasting the back glass?
If you purchase a backglass from us, you can call us and let us know about your requirement. We'll make sure to include glue for you at no extra charge. You can call 9587954273 after placing the order.
Q: What if the product breaks during transportation?
We know that the back panel is a fragile part, and that's why we make sure to pack it very carefully in inflexible plastic containers and cover it up with additional layers of protection. So far, we've never had a case of in-transit damage. Still, you can always record an unboxing video, and if you find anything damaged, we'll arrange a replacement for you at no charge.
Honor 9 Lite Back Glass Photos
These images show the actual product you'll get after placing the order. It is the actual back glass of Honor 9 Lite, which you can use to replace a broken/damaged/shattered glass. The camera lens and fingerprint scanner also come along with this. It comes the same as shown in the photos. Some people also call this as battery back door of Honor 9 Lite.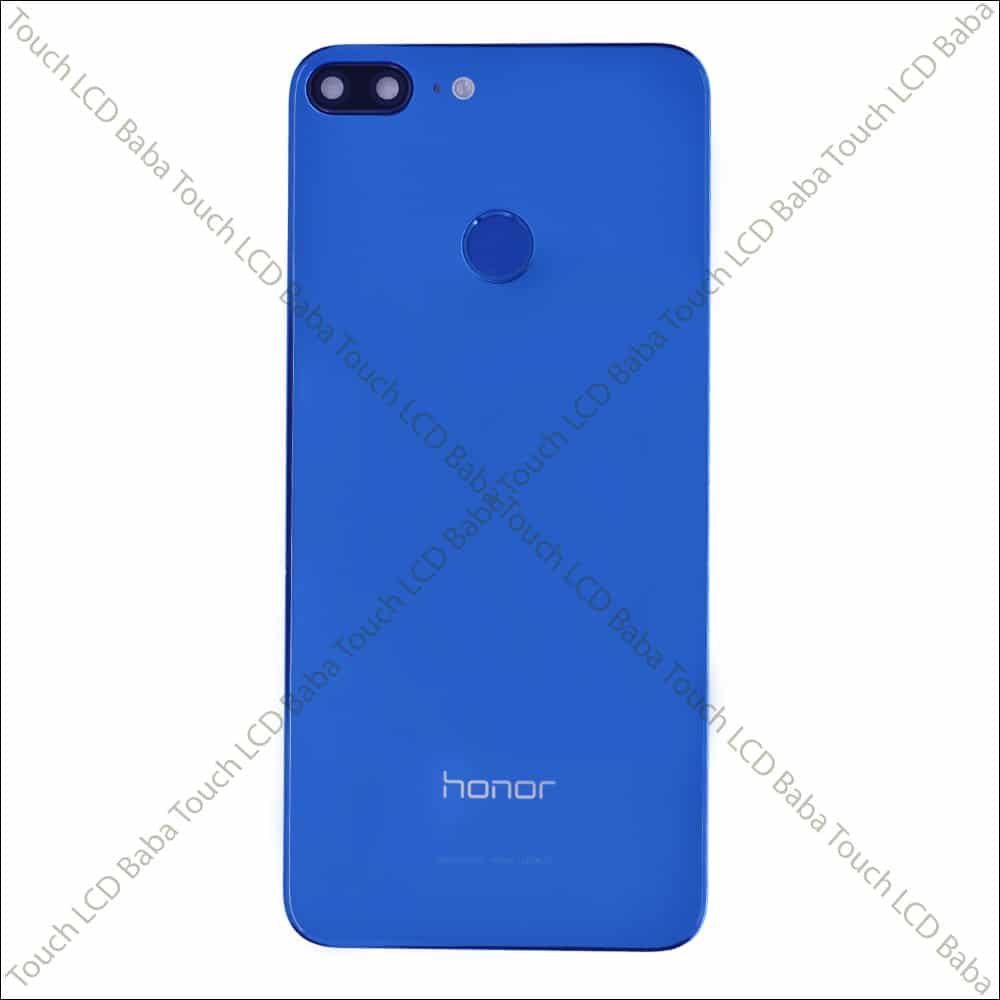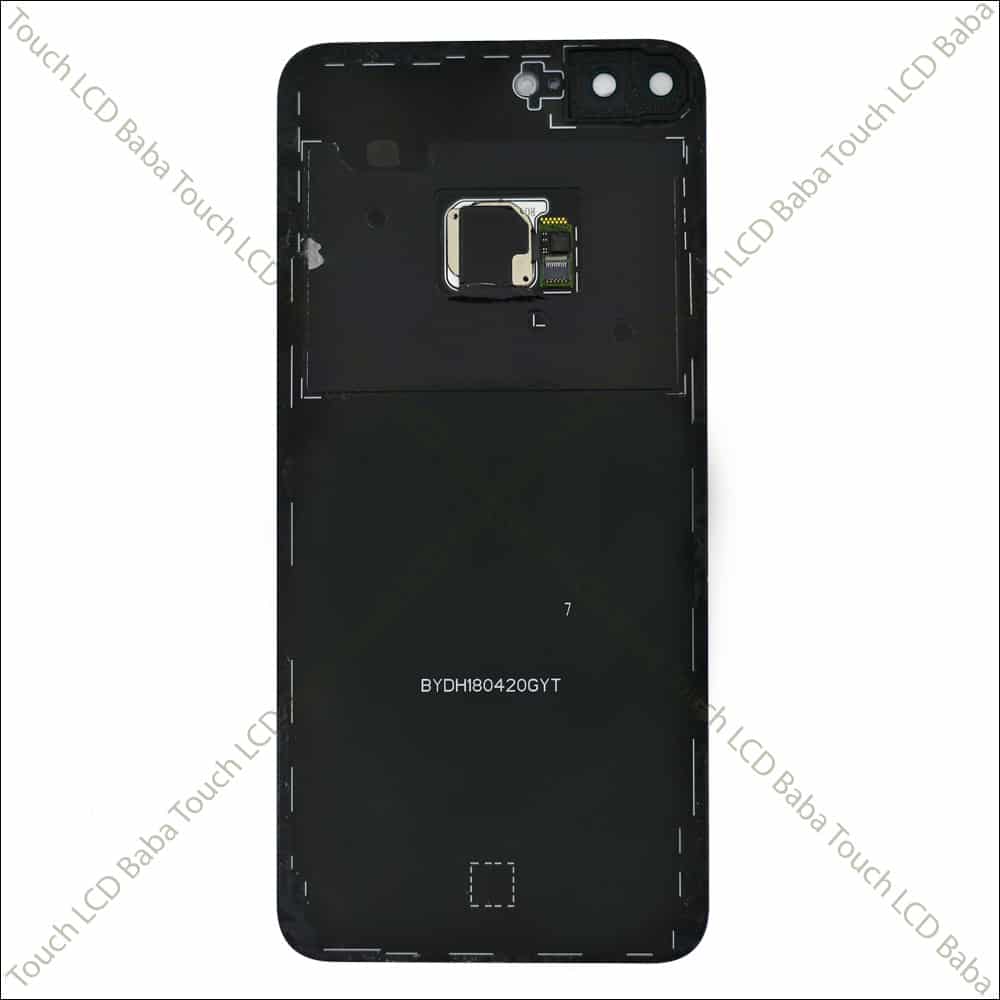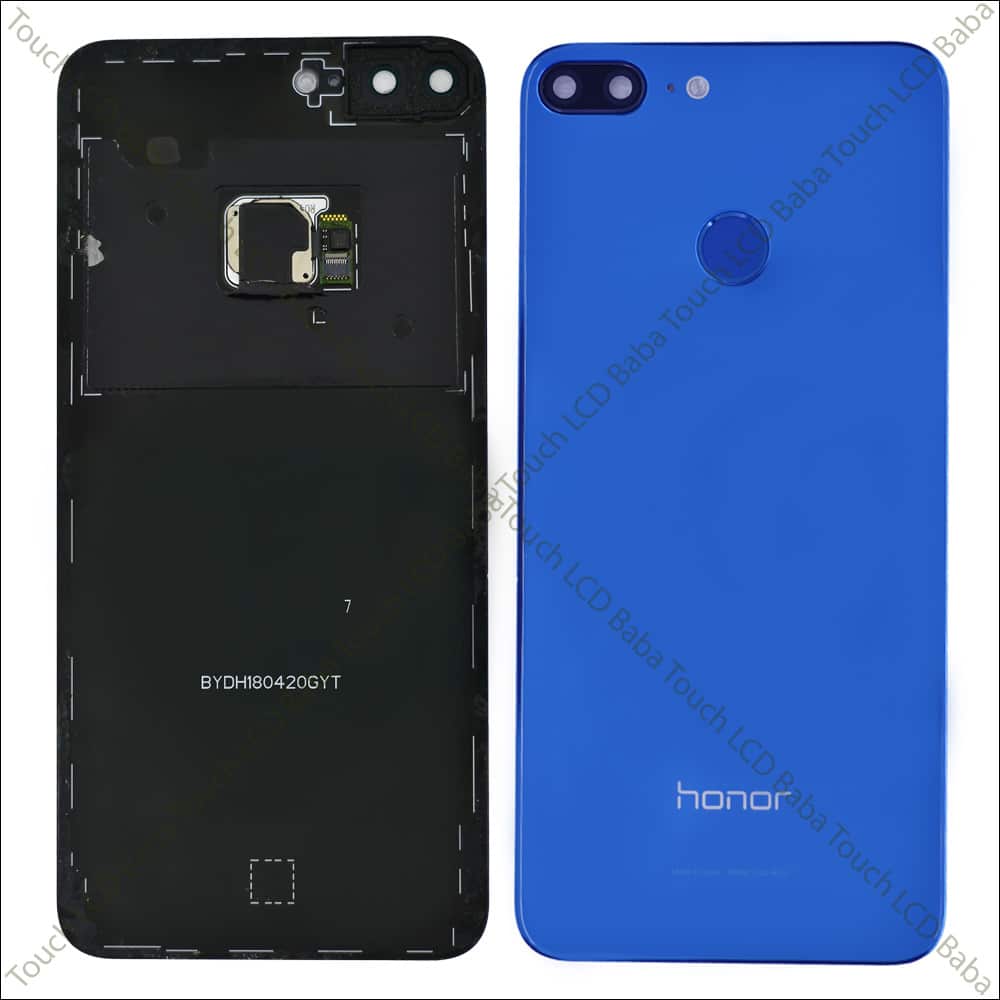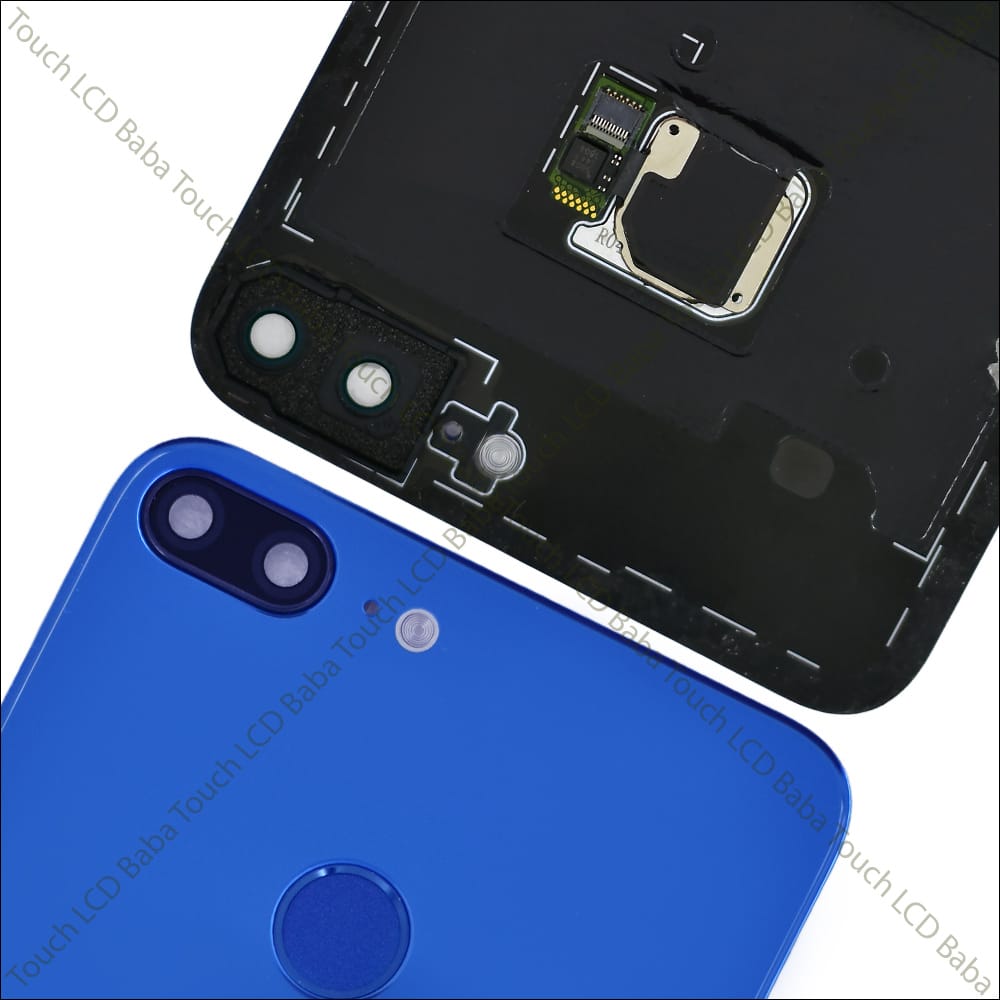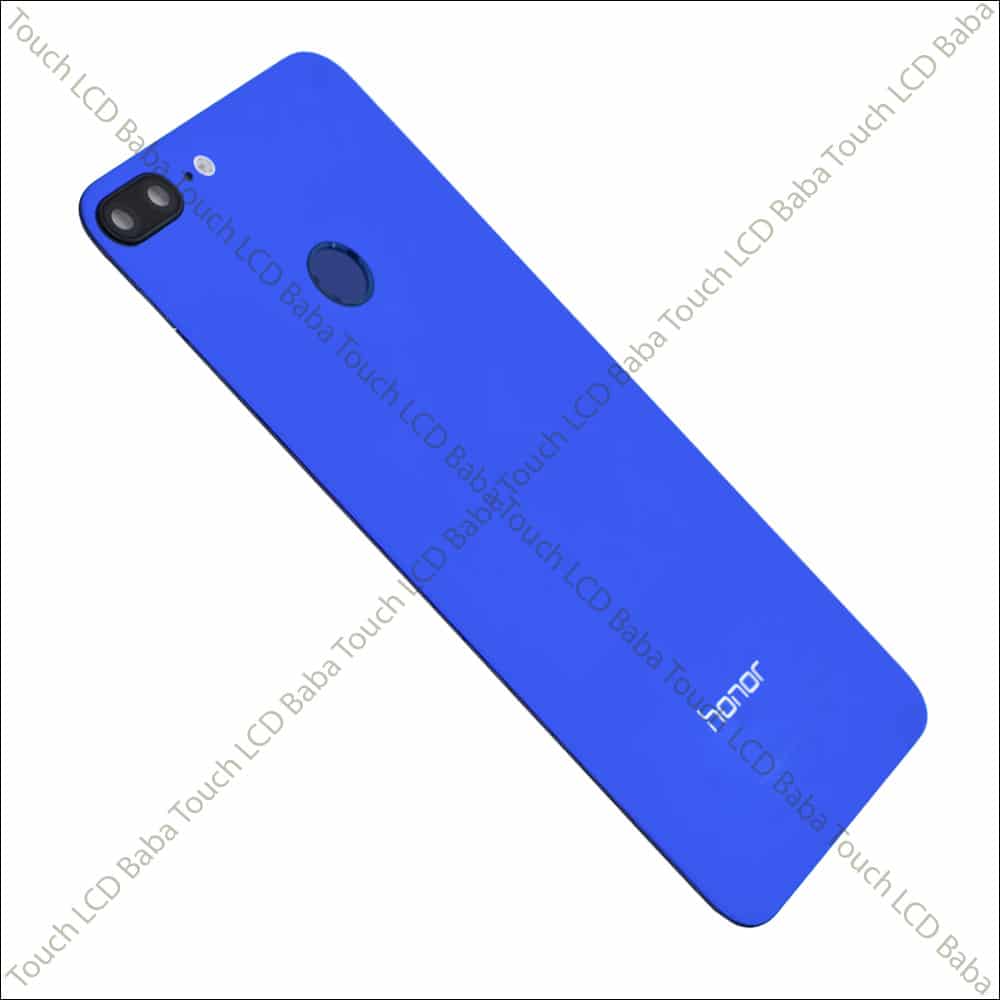 Shipping, Return and Refund Policy
All the products supplied by us come with 30 days return, refund, and replacement guarantee. To return a product, It should be in the same condition as we sent. You can't use or fix the product if you want to return it. For complete details about Shipping, Returns and Warranty, please click here.