Are you looking for the back panel/battery back door of Honor Play? The model number of Honor Play is COR-AL00, so please make sure to match the model number before you order. If you are looking for an Honor Play display combo, please visit this page instead. This part you see here is the Honor Play Back Panel also called Honor Play battery back door or battery cover.
Why do you need to replace the Honor Play back panel?
Due to prolonged use of the phone, scratches and minor dents can appear on the back panel. If you put down the phone quite often, the back panel will get dented and discolored. Sometimes after severe damage to the phone, the rear panel of Honor Play may lose its shape, and It is no longer usable after that.
You may also need a back panel If you have broken the camera lens or the fingerprint scanner is creating issues for you. We receive inquiries from customers who face blurred photo issues due to the back panel because the camera glass has scratches. The Honor Play's back panel comes with the new camera lens, as shown in the photos below.
Furthermore, when the back panel is damaged or scratched, you might feel less confident taking out the phone from your pocket. If you want to give your phone a completely new look, feel free to replace its back panel, and everything will be 100% perfect again. If you have any questions about Honor Play's back door, please contact us.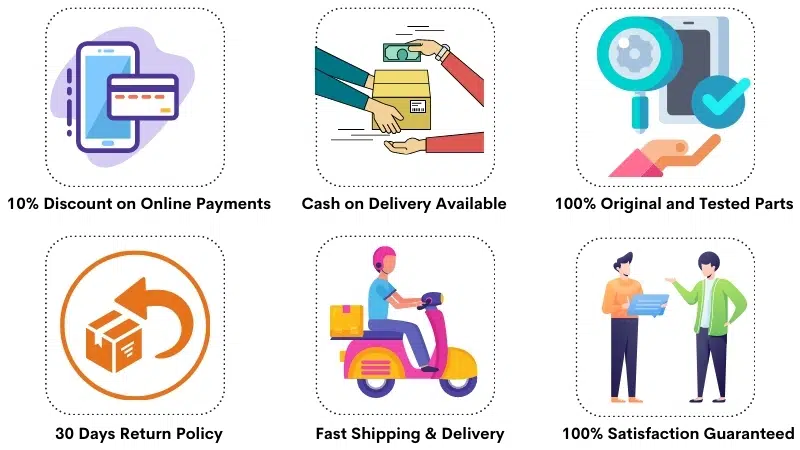 Honor Play Back Panel Specifications
| | |
| --- | --- |
| | This is 100% original back panel / battery back door / back housing of Honor Play, |
| | The Honor Play Back Panel comes with camera lens, fingerprint scanner and side buttons. |
| | It is exactly the 100% original back panel, the same as comes with a brand new phone. |
| | It fits 100% properly without leaving any gaps on the side. |
| | The back panel is ready to use and you don't need to fit other parts into it. |
| | We manually verify each back panel for scratches or any defects. |
| | You also get a new fingerprint scanner with the back panel. |
| | The side Power On/Off and volume buttons are also a part of the battery back door. |
| | We supply 100% original and brand new products which guarantees your satisfaction. |
| | The back door is readily available in stock and shipping time is very fast. |
| | You can order the product using Cash on Delivery or Online Payments. |
Frequently Asked Questions
Q: What is the price of the Honor Play Back Panel in India?
The price of a 100% original Honor Play Battery Back Panel/Back Door replacement is around Rs 1400-1600. If you buy a duplicate back panel, it won't have several essential components like camera glass, which is truly a loss.
Q: Which problems can be resolved by replacing the battery back door?
The back panel comes with several essential components, and if you are facing a problem with one of them, you need to replace the complete back door. You can resolve these problems by replacing the back panel :
If you've issues with the fingerprint scanner, you get a new one with the back panel.
The camera lens and the white component (which spreads the flashlight) are also included.
If the camera shows very blurry photos and it is due to scratches on the camera glass, that problem also resolves.
The back panel also comes with side buttons (Power and Volume buttons), so if those buttons are missing, it helps a lot.
If you replace the battery back door, it furnishes a completely new look for your phone.
Sometimes the back panel also helps a bit with the network signal.
The back panel replacement of Honor Play may seem costly, but it provides so many benefits. If you need one, never buy the duplicates because you'll get into more trouble.
Q: Why cheaper duplicate back panels are not worth it?
It is a prevalent mindset of customers to find cheaper goods without understanding the quality consequences. You'll often find many duplicate back panels ranging from Rs 500-1200, but those are all duplicates. Such back panels never come with a camera lens, fingerprint scanner, and other vital components.
If you think you'll take out these from the old back panel and place it into the new one, forget about it. You'll not be able to fit them properly because the cuts of the duplicate back panel are not that precise, and original parts often don't fit into them. For example, you want to place the fingerprint scanner from the original back panel into the duplicate one, but it won't stick properly and fall itself. It is a huge issue with duplicated parts.
Q: What are the short-term consequences of the duplicate back panels?
We understand that customers want to spare some cash, but would you be happy if you start facing the same issues after a month? Please note that duplicate back panels are cheap for a reason, and as outlined before, several essential components are not present, and that's why they are cheap.
The color of a duplicate back panel will start fading off in less than a month, and you are back to square again. That's why purchasing duplicate battery back doors have never helped anyone. Sooner or a little later, you'll realize that money has been wasted.
Q: Can you outline the major differences between the original and duplicate back door?
There are lots of differences between the original and duplicate back panels. Some of those are :
The original panel is thick, while the copy back panel is thin and cheap in quality.
You'll get a fingerprint scanner and camera lens with the original back panel, but the copy doesn't have it.
The fitting is always an issue with the duplicated back doors, while the original fits perfectly.
Often, the duplicate back panel colors fade out in less than a month while the original stays intact for years.
It is hard to scratch the original back door, but a duplicate can be scratched even with nails, and the color will come off.
There is no alternative to the original back door, and that's why we suggest that you should never compromise when you can get the original spare for a reasonable price.
Q: Is it possible to replace the Honor Play's back panel at home?
Yes. You can easily replace the battery back door at home. We suggest that you take off the old back panel slowly because a fingerprint flex cable connects to the fingerprint scanner. So if you take it off hurriedly, that flex cable will break off. That's why remove the old back panel slowly and disconnect the flex cable and then take it off completely. It is always a good idea to proceed gently so that everything stays safe.
Honor Play Battery Back Door / Back Panel Photos
These images show the actual product you get after placing the order. This is the actual back panel of Honor Play which you can use to replace a broken/damaged/shattered back panel or camera lens. If you have any further questions about the Honor Play's back door replacement, please feel free to call our helpline at 9587954273.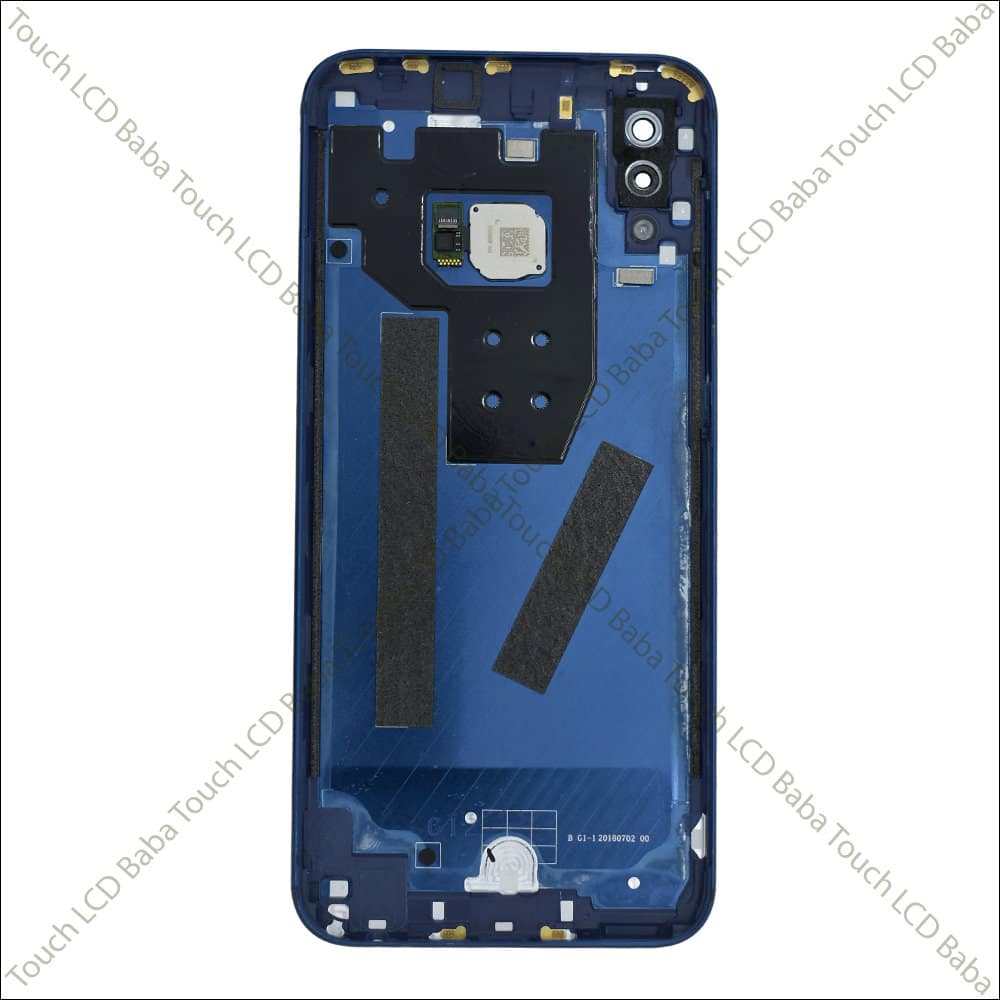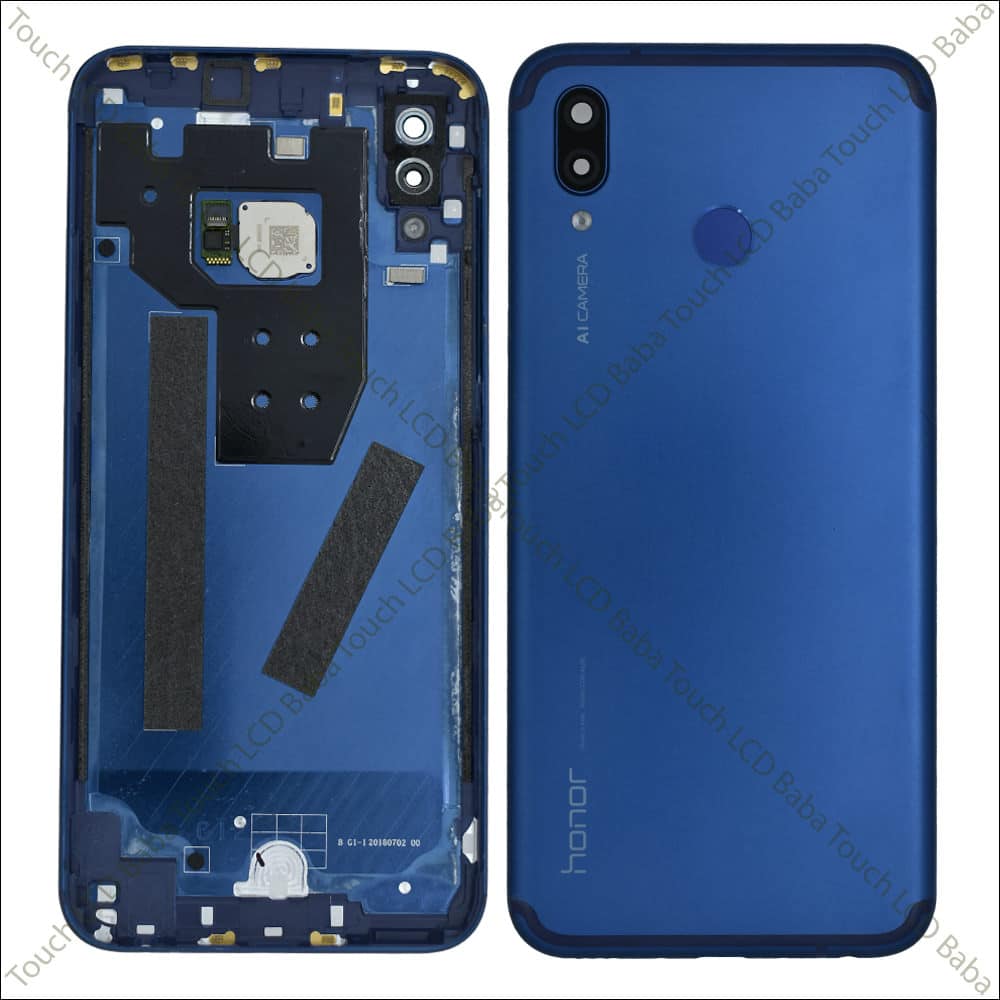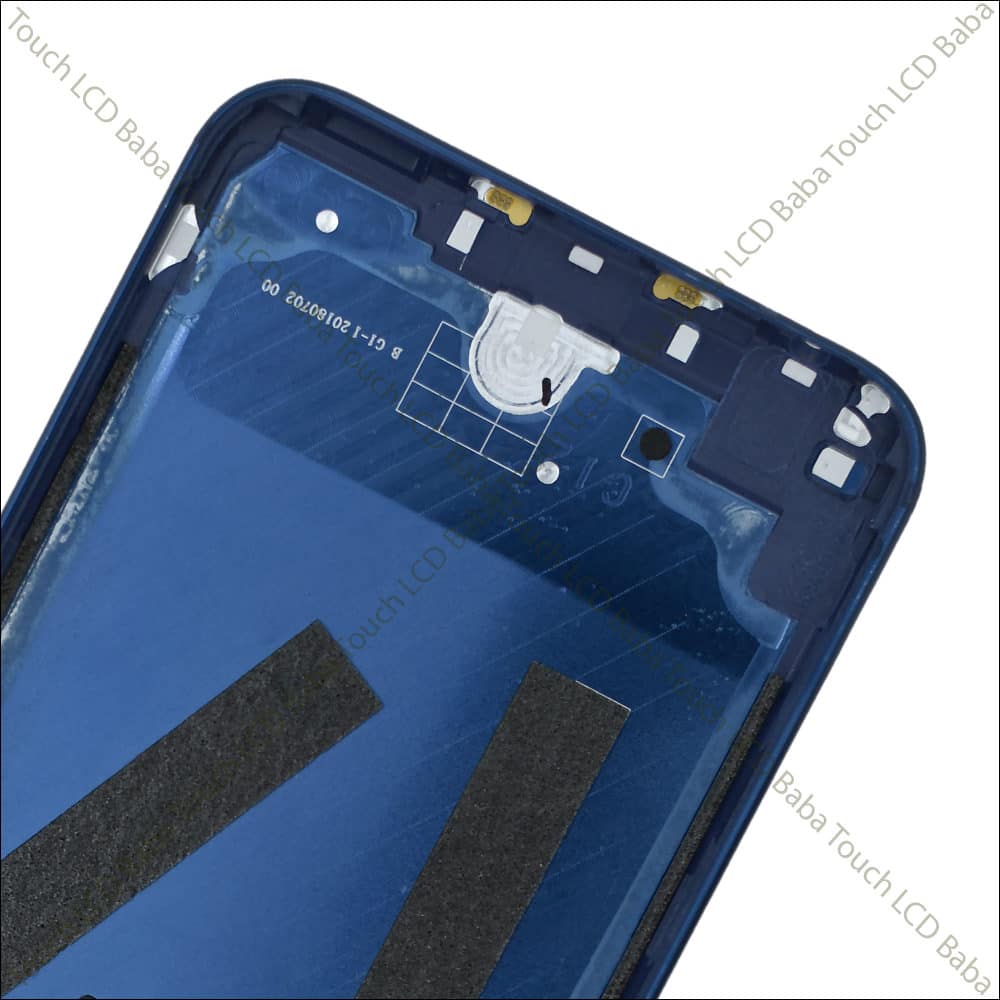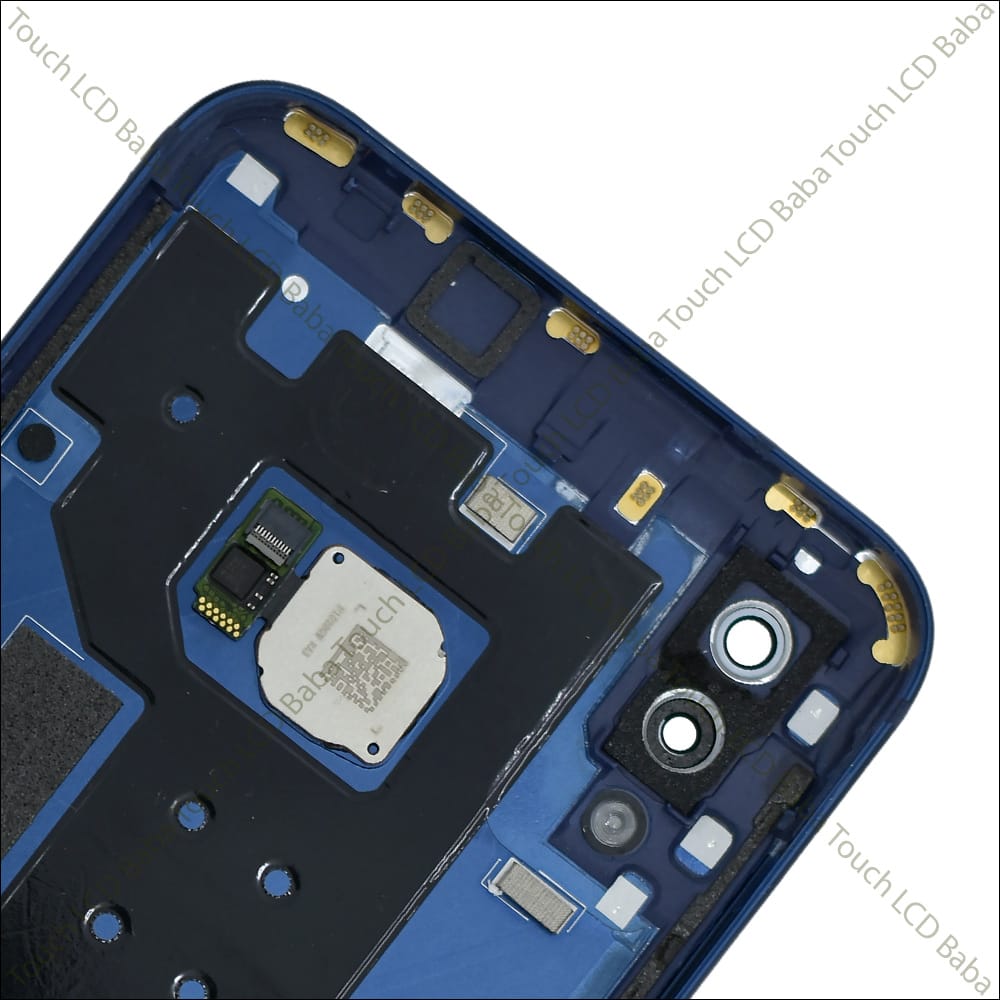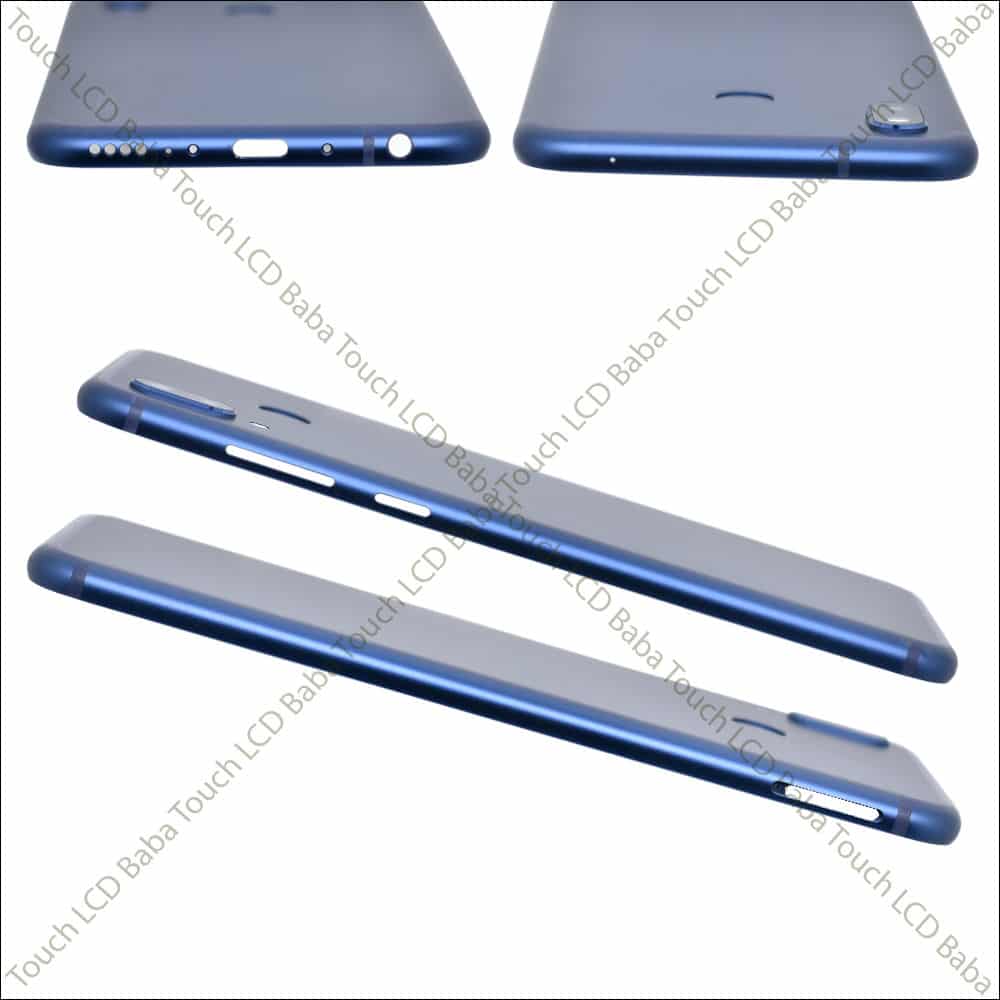 Shipping, Return and Refund Policy
All the products supplied by us come with 30 days return, refund, and replacement guarantee. To return a product, It should be in the same condition as we sent. You can't use or fix the display if you want to return it. For complete details about Shipping, Returns and Warranty, please click here.