If you want to buy a 100% original display replacement for Huawei Y7 Prime 2019, look no further as the desired display replacement is available on Touch LCD Baba. You can't use a phone with a broken display or touch screen glass and need to replace it as soon as possible. The only way to restore the display is by replacing it, which we offer here.
You never know when on an unfortunate day, you drop the phone and end up with a cracked display or touch screen digitizer glass. It doesn't feel good, but you can't throw away the phone because you've so much vital data stored in it. The best way to overcome this problem is to replace the broken display with a new one. All the Huawei Y7 Prime 2019 display replacement information is available on this page. If you've any unanswered questions, don't hesitate to get in touch with us at 9587954273.
What is the Huawei Y7 Prime 2019 display combo?
A display combo is a brand new display unit that helps replace a broken inner display or front layer of touch screen digitizer glass. When you drop the phone, you will damage either the display or the touch screen glass. In some cases, both parts will break in one go, and you need a display combo to replace them.
You can understand a display combo as a spare part kept for future use. Mobile phone companies manufacture many spare screens and use them later when needed. The production of relevant spare parts continues for around two years before the production ceases, and at the same time, the demand also vanishes from the market. We hope now you understand what a display combo is and its use.
What is a first copy, and how does it differ from an Original Display?
A first copy display is a low-grade version of the original display manufactured for customers who don't want to invest in original products. Please note that original products are expensive and all customers can't afford to buy them. To serve low-paying customers, third-party manufacturers make duplicate screens. These screens offer around 40-50% quality of the original display, and almost everyone in the market sells such duplicate products.
Please note that duplicate screens are marketed as the first copy, and while a technician might claim that they are the best quality products, that's not true. These screens are different from the originals in colors, quality, brightness, and durability. The overall feel of your phone completely changes with a duplicate product. We recommend staying away from duplicate products because they are a waste of money.
Huawei Y7 Prime 2019 Display Specifications
| | |
| --- | --- |
| | This display is 100% original, tested, and suitable for Huawei Y7 Prime 2019, model number DUB-LX3. |
| | The Huawei Y7 Prime 2019 display size is 6.26″, the display type is IPS LCD and resolution is 720 x 1520 pixels. |
| | It is a complete combo/folder of display and touch screen digitizer glass. |
| | We buy our stock from the OEM manufactures to ensure 100% original quality. |
| | You can resolve all the display and touch screen glass related issues by replacing the combo. |
| | The new display offers 100% the same colors, quality and brightness as before. |
| | Our testing team tests each display for 100% perfect working before dispatch. |
| | We back our products with a 30 days return, refund and replacement guarantee. |
| | You can also test the display without removing its warranty stickers and seals. |
| | The stock is readily available and turnaround time is very fast. |
| | You can order the product using Cash on Delivery or Online Payments. |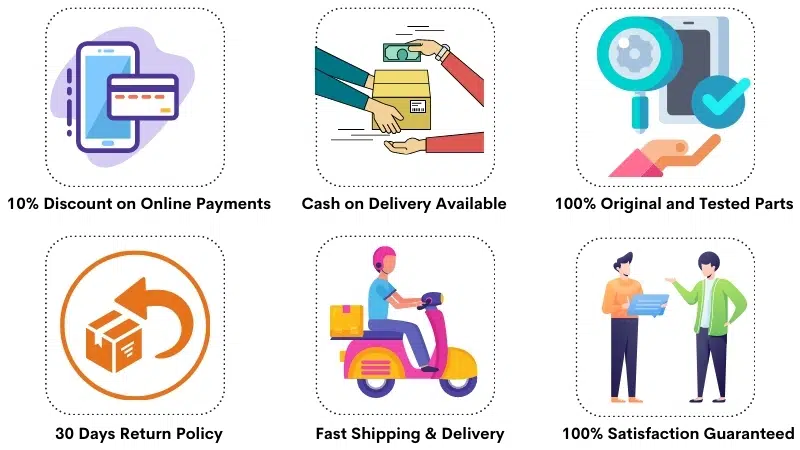 Questions and Answers
Q: What is the display replacement cost of Huawei Y7 Prime 2019?
The price of a 100% original Huawei Y7 Prime 2019 display replacement is around Rs 2800-3000. A first copy display is typically cheaper and costs around  Rs 1300-1500 in India. The copy display offers only 40-50% quality compared to the original one, which is why it is cheaper.
Q: I'm looking for only the touch screen glass. Do you have it available?
We are sorry but only touch screen glass isn't available on Touch LCD Baba. The reason is we don't sell low-quality spares, which are known for creating issues. If you want to replace only the touch screen glass, you should approach a local mechanic to arrange a duplicate glass for you and install it on your display.
Q: I need a Huawei Y7 Prime 2019 display for under Rs 1500. Do you have a solution?
We are sorry, but we don't have a solution for you as we don't sell first copy screens. You can surely buy a duplicate display for Rs 1500, and many websites deal with such products. You should be aware that such products aren't the original ones but a temporary solution to the problem.
Many customers prefer buying first copy products, but such products start malfunctioning very soon. Therefore, purchase a duplicate display only if you are not looking for a durable product but need to back up the data on your phone. For long-term usage, we recommend purchasing an original display replacement.
Q: How to ensure the working condition of the new display?
If receiving a defective product is your biggest fear, you should thoroughly read this answer. Please note that all mobile phone screens come with a testing guarantee. It means that after delivery, you get 30 days to test the product in open condition to verify the working condition of the new display.
Please note that you don't need to paste/install the display to test it, and you should follow these steps :
First, you need to open the back panel and all the relevant screws to access the motherboard.
Gently take off the old display's connection from the motherboard.
Connect the new display's flex cable in the right direction to the motherboard.
Turn on the phone, and you can test the new display like it's assembled on your phone.
When you are satisfied with the working condition of the product, you can finally install it.
If the product is defective or not in working condition, you'll know that even before installing the display. That's how all the mobile phone technicians test the display before installation to ascertain the working condition of the new display before installation.
Q: What if I receive a damaged Huawei Y7 Prime 2019 display?
Many customers worry about receiving a damaged display as mobile phone screens are fragile and must be transported with care. You should know that any damage during transit is not your responsibility in any way. We securely pack the content in hard plastic boxes, and we are 100% confident that a product will never break during transportation.
Just for your satisfaction, you should always record an unboxing video when you open the parcel. If the content inside the box is damaged, that will be visible in the video. This video will serve as proof, and we'll send you a replacement for no charge. You should have a proper unboxing video to claim the damage.
Q: I bought the Huawei Y7 Prime 2019 phone overseas. Is this display suitable? 
We know that Huawei never launched this phone in India, and most customers have bought this phone either online or from Dubai / Similar Countries. The display on this page is 100% suitable for your phone, and you won't face any issues. We have already sold a healthy amount of display replacements for this model and never faced any problems.
Q: Do you also provide display installation services?
We provide send-in repair services. If you want, you can send your mobile phone to our address, and we can install a new display on it and return it to you. We don't provide doorstep installation services at this time, and if you order a product from our website, you'll take care of the installation on your behalf.
Q: How much would a technician charge for installing the display?
The average installation charges are around Rs 200-300 rupees all over India. If you stay in a village or don't have easily reachable technicians in your area, some opportunists may charge you a bit extra. You should never install the display yourself because you could end up damaging the new product. Therefore, always make necessary arrangements for installation in advance and then order the product.
Huawei Y7 Prime 2019 Display Photos
You can visualize the actual product by looking at these product images. It is a complete Huawei Y7 Prime 2019 display and touch screen glass combined into one. If you've any questions about the product, please call our helpline number 9587954273.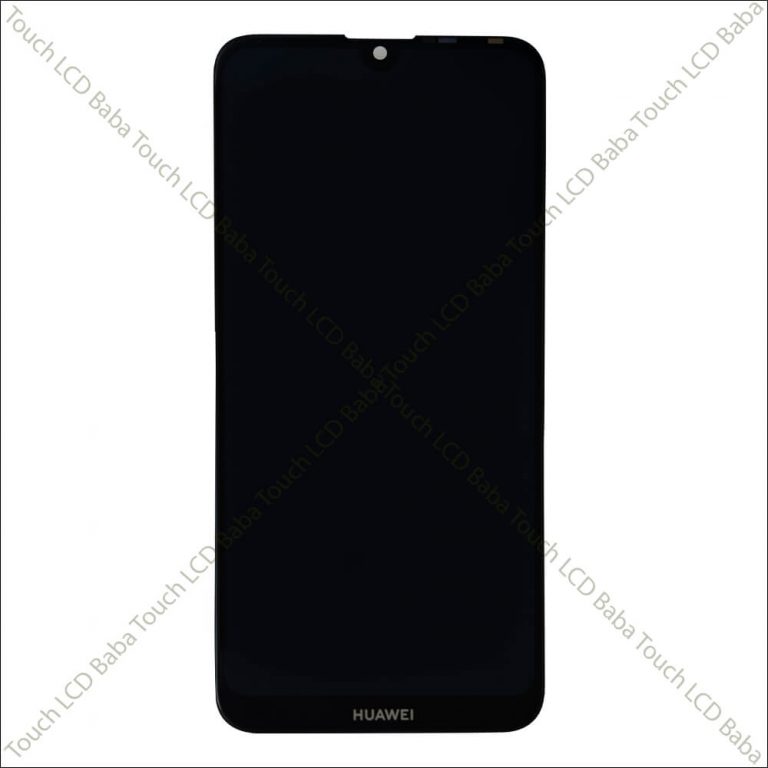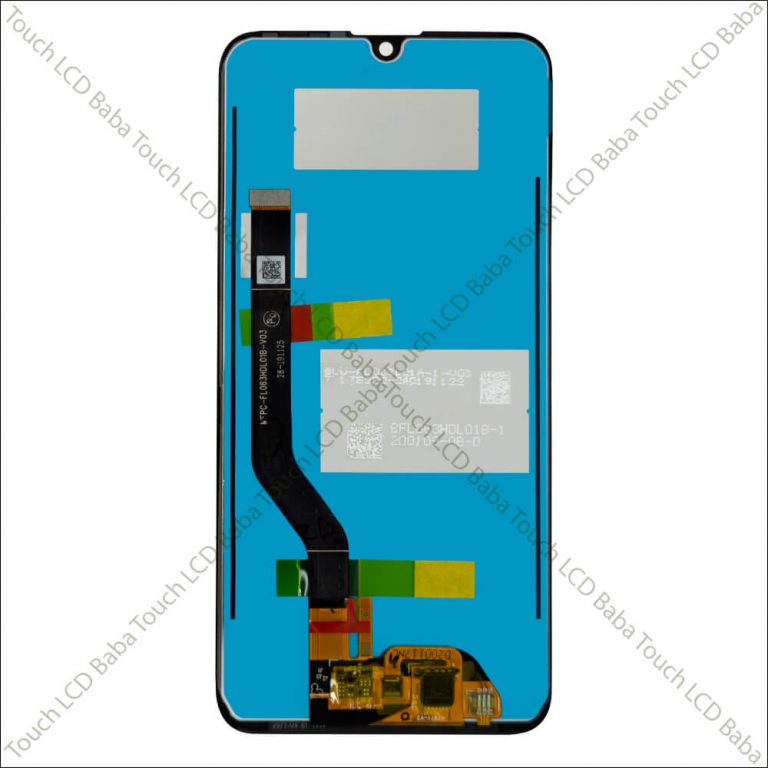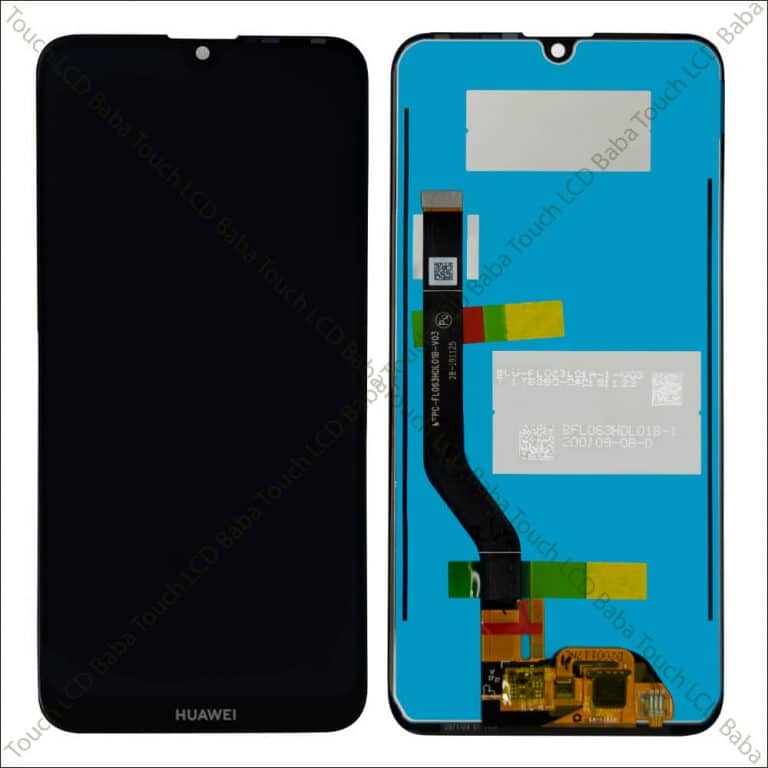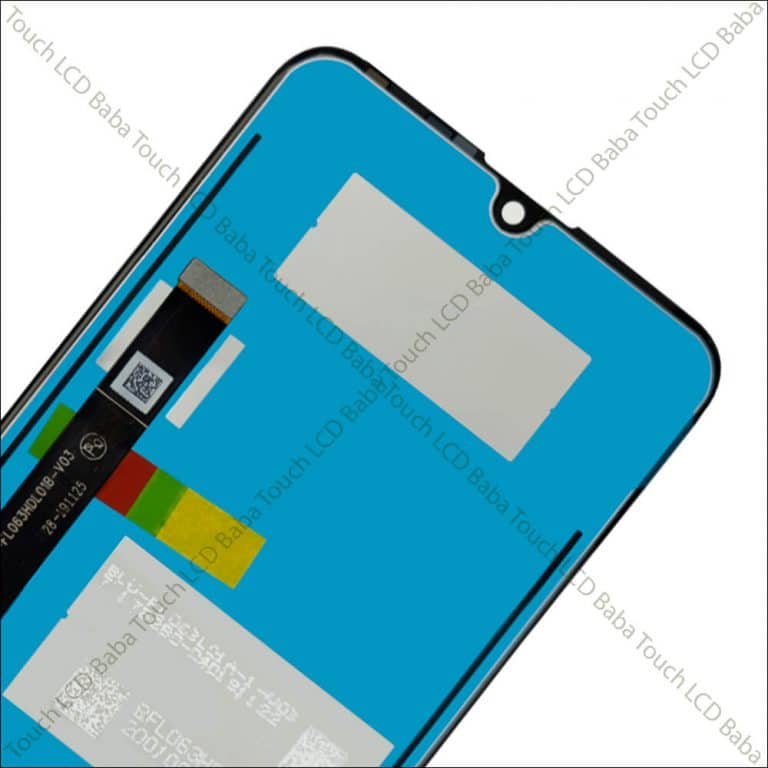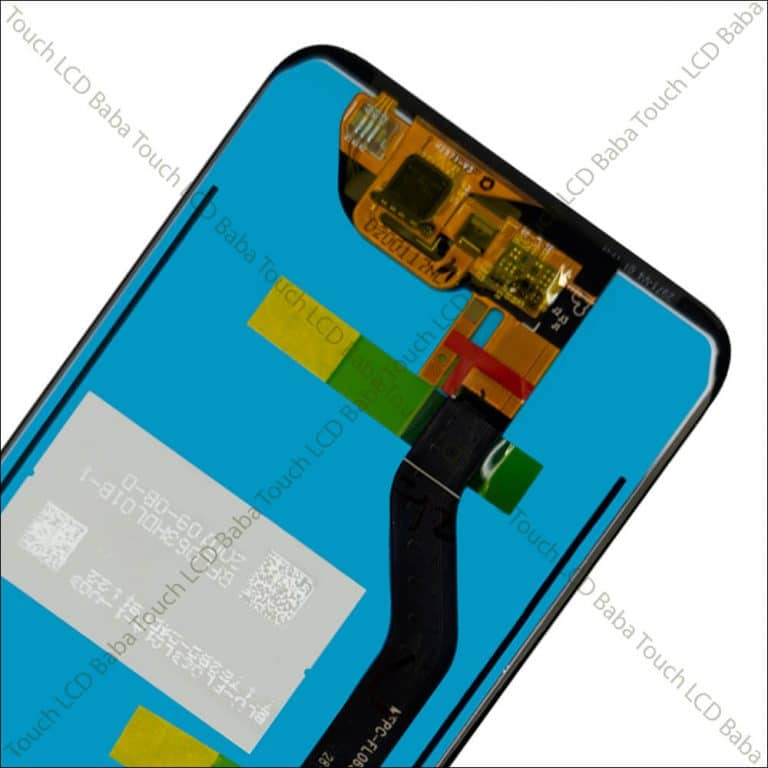 Shipping, Return and Refund Policy
All the products supplied by us come with 30 days return, refund, and replacement guarantee. To return a product, It should be in the same condition as we sent. You shouldn't use or fix the new Huawei Y7 Prime 2019 display if you want to return it. For complete details about Shipping, Returns and Warranty, please click here.