A broken display is nothing new, and this happens with almost everyone at some point. If you broke the LG G7+ ThinQ display or the touch screen glass and need a 100% original screen replacement, you are on the right web page.  You can buy the LG G7+ ThinQ display unit on this page, which helps you resolve the display and touch screen-related issues. The model number for this phone is LM-G710EAW.
It is possible to use a phone with a broken screen, but it negatively impacts other people about you. Our customers call us and say that although the display is working yet, they want to replace it because it looks aesthetically bad. Some students want to replace the display as soon as possible as their parents will scold them if they found them with a broken screen. So there are lots of reasons which require immediate display replacement.
What is the meaning of LG G7+ ThinQ Complete Combo?
These days, all mobile phones use folder technology. It merely means that the display and touch screen glass; both parts are pasted together in a single unit called a combo. This combo consists of a display, touch screen glass, and the side frame, which firmly holds the display in place.
The display we sell comes pre-fitted in the frame, and there is no need for manual pasting. Just swap in the motherboard, battery, and other components from the old frame to the new frame, and that's all. It is the easiest way of doing the replacement.
Is it a must to purchase the frame along with the display?
We provide the frame and the display as an essential component, which is how the official service center replaces the screen. We know that customers often try to purchase the display without the outer frame to save some cash, but that is probably not wise.
Even if your phone's outer frame is in perfect shape, you should still purchase the display along with the frame. The reason is, you will not need to paste the display manually, and the fitting of the new display will be simply awesome. If you buy a new display and paste it manually in the old frame, the final finishing will not be that clear, and you'll see signs of repairing the phone.
Furthermore, It is easy to install the display when it comes along with the frame, and there is no chance of damage during fitting. As the screen is already assembled, you need to make the necessary connections with the motherboard, and you are ready to go. If you try to paste a without frame display and something goes wrong during fitting due to pressure and other reasons, your money is gone. That's why you shouldn't take chances when you are dealing with costly screens.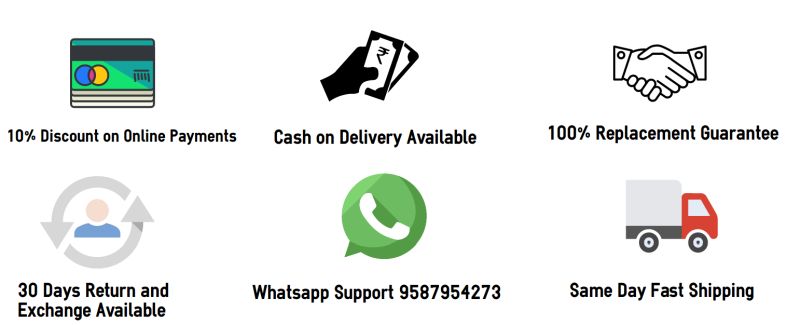 LG G7+ ThinQ Display Specifications
| | |
| --- | --- |
| | This display is 100% original, tested, and suitable for LG G7+ ThinQ. |
| | The LG G7+ ThinQ display size is 6.1″, the display type is IPS LCD and  (HDR10) resolution is 1440 x 3120 pixels. |
| | It is a complete unit of the display, touch screen glass and the middle frame. |
| | The LG G7+ ThinQ dislay is 100% original, exactly the same as fitted in your phone. |
| | The main touch screen glass comes with Gorilla Glass 5 Protection. |
| | This part is identical to what you broke so no need to worry about the quality. |
| | We test each display on the actual LG G7+ ThinQ motherboard for 100% perfect working. |
| | It comes with money back guarantee for any defects or issues. |
| | We allow our clients to test the display before installing and claim replacement if any issues. |
| | We have the ready stock in hands and shipping time is less than 24 hours. Delivery time is 3-4 days. |
| | You can order the product using Cash on Delivery or Online Payments. |
Questions and Answers
Q: How much does it cost to replace a broken LG G7+ ThinQ display in India?
The price of a 100% original LG G7 Plus ThinQ display replacement is around Rs 7800-8000. The installation charges are to be paid extra and not included with the display's price
Q: Does the new display come pre-installed with the earpiece mesh?
Yes. The new LG G7 Plus ThinQ display is evenly pasted in the frame along with the dust filtering earpiece mesh. All in all, if you purchase the display along with the outer frame, It is like buying the front half portion of your phone in brand new condition.
Q: My brother is an expert technician, but he doesn't have a display. How come you've it?
Some customers believe like their relatives or some people in their friend circle are the best, and if they can't get a part, no one should have that. It doesn't work that way because not everyone has access to everything. The LG G7+ ThinQ display is not very easy to get, and it is very normal if someone close to you can't find it. If you start distrusting other vendors because you couldn't find it, that feels absolutely nonsense.
There are so many models, and all the vendors are not having all the models. You'll find some models with one person while other models with another vendor. As true in every business, the variety comes from several different sources, and you shouldn't worry about it.
Q: Can I install the new display on my own?
It sounds like a great idea but something we don't suggest often. The LG G7+ Thinq phone comes with a pasted glass on the backside, and it may not be possible for everyone to take it off successfully. Especially for the newcomers, It is hard to remove the backglass because It is prone to damage.
So this option is reserved for expert clients who have done similar jobs before and have 100% confidence. For newbies, we don't suggest you try this at home because it is not that easy. We don't say that it is impossible, but some skills and experience are required to complete the display replacement.
Q: Do you provide tools to complete the display installation?
We don't provide the tools with the display, and there is a solid reason for that. To replace the LG G7 Plus ThinQ display, you need several tools like a Hot Gun, Screw Driver, Pry Tools, Glue, and lots of other stuff. If you add the cost of tools, that would be a wasteful investment for a one time need.
That's why almost everyone goes to their local market and finds an expert technician to do the installation. The technician will surely charge a small pre-decided fee from you, but the screen replacement will be smooth.
Q: What are the forethoughts before buying a display?
Before you purchase the display, you should always do a verbal discussion with a technician who will install the display for you and also discuss the charges for doing the replacement. In a few cases, we have seen that customers order a product, and then technicians purposefully don't fit the display because the customer bought the product from the online market.
It is a kind of retaliation of a local repairing community against online shopping, but it rarely works because many technicians are looking for a job. Therefore, you need to make sure to :
Find a technician who will install the display and then order the product.
Please don't leave the phone or the new display with the technician.
Always stay beside the mechanic when he is doing the replacement. It hardly takes 15-20 minutes.
Q: What if the new display doesn't work?
We want to assure you that each screen is pre-verified for working before shipping. We have motherboards and other screen testing machines to verify the new screen's working condition, and still, we protect our customers with a 30 days return and replacement policy.
Before installing a display, you should always take a trial and then proceed with the installation. The main purpose of testing the display is isolating any issues, and that's how you can be sure of a perfect display before fitting. Please install the display only after testing it, as you can't return a part after assembling it in your phone. You can easily test the display when the phone is in an open condition, and all technicians know about the testing procedure.
Q: What if we get a broken screen inside the parcel?
It is very natural to worry when you are investing your hard-earned money in a display, and we take these questions seriously. Please note that all the parcels are insured during transit, and you don't have to worry if any unexpected event occurs during transit.
You should always record an unboxing video of the product for your safety, and if you find anything damaged, you are entitled to a free replacement. Please never try to misuse the return policy as we are very keen on isolating forged cases. We trust that honesty is always the best policy, and any genuine customer will never be at a loss with Touch LCD Baba.
LG G7+ ThinQ Display Photos
These images show the actual product you'll get after placing the order. It is a combo of display and touch screen for LG G7+ ThinQ, which can replace a broken display or touch screen glass. This combo also comes with the outer frame, so there is no need to paste the display manually. See the actual product photos below.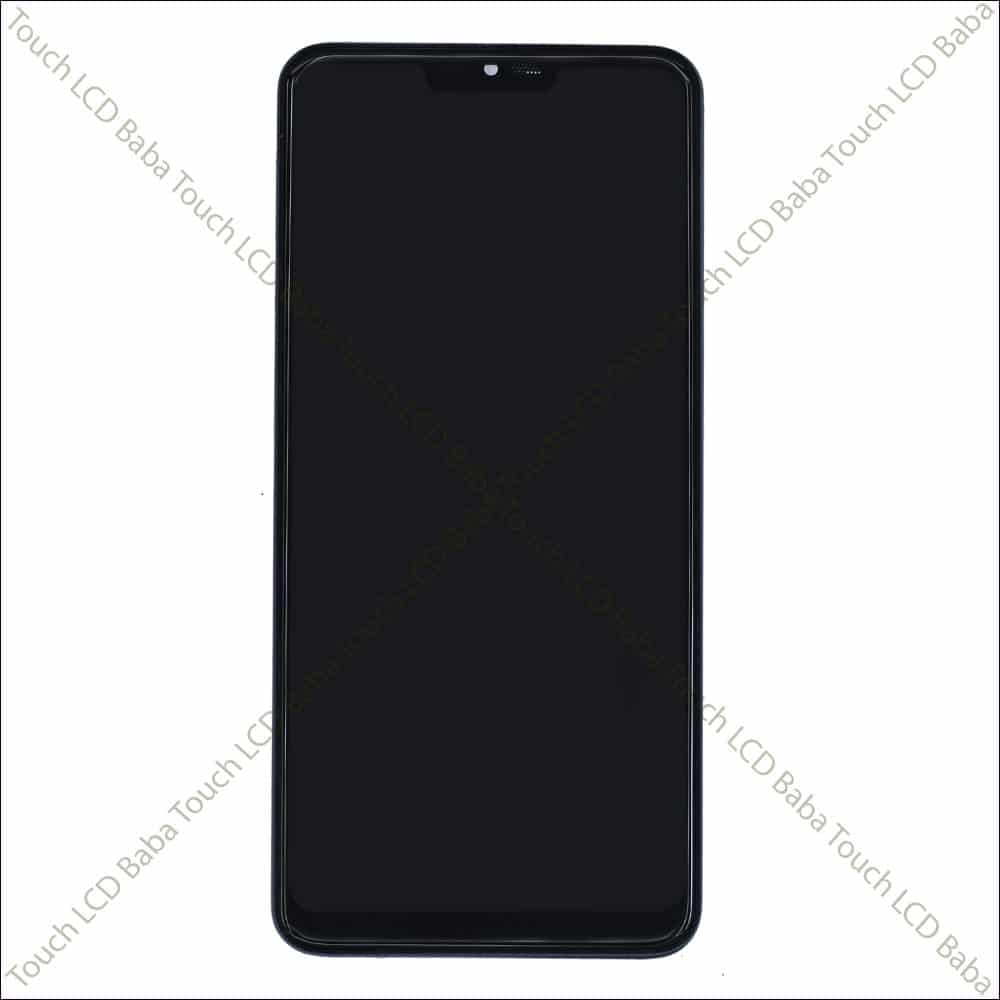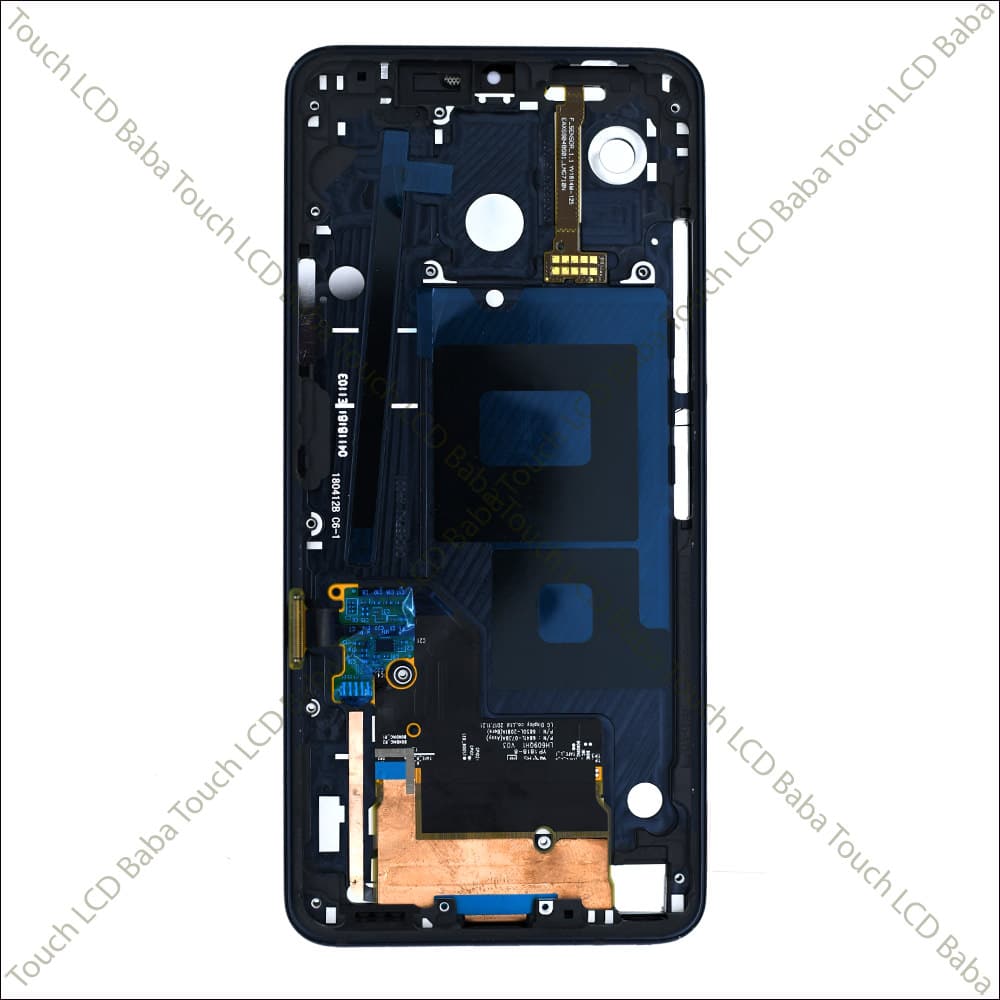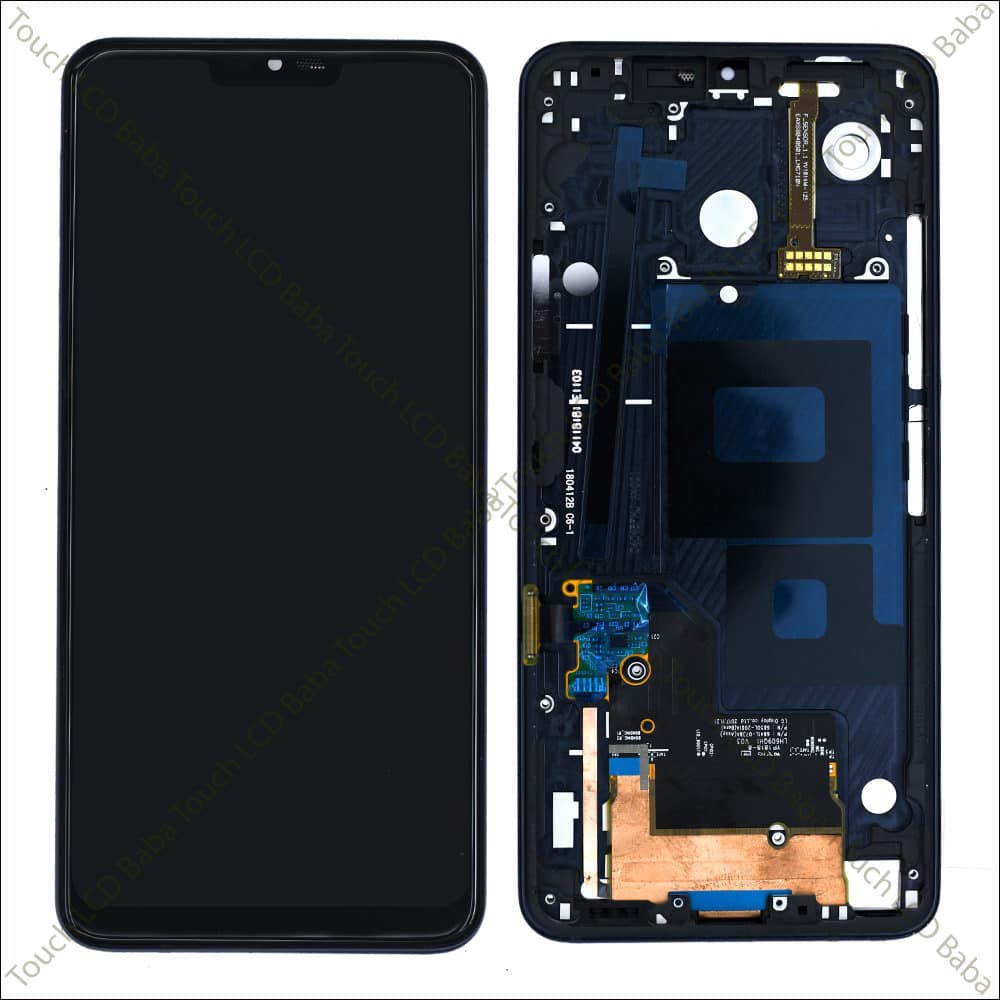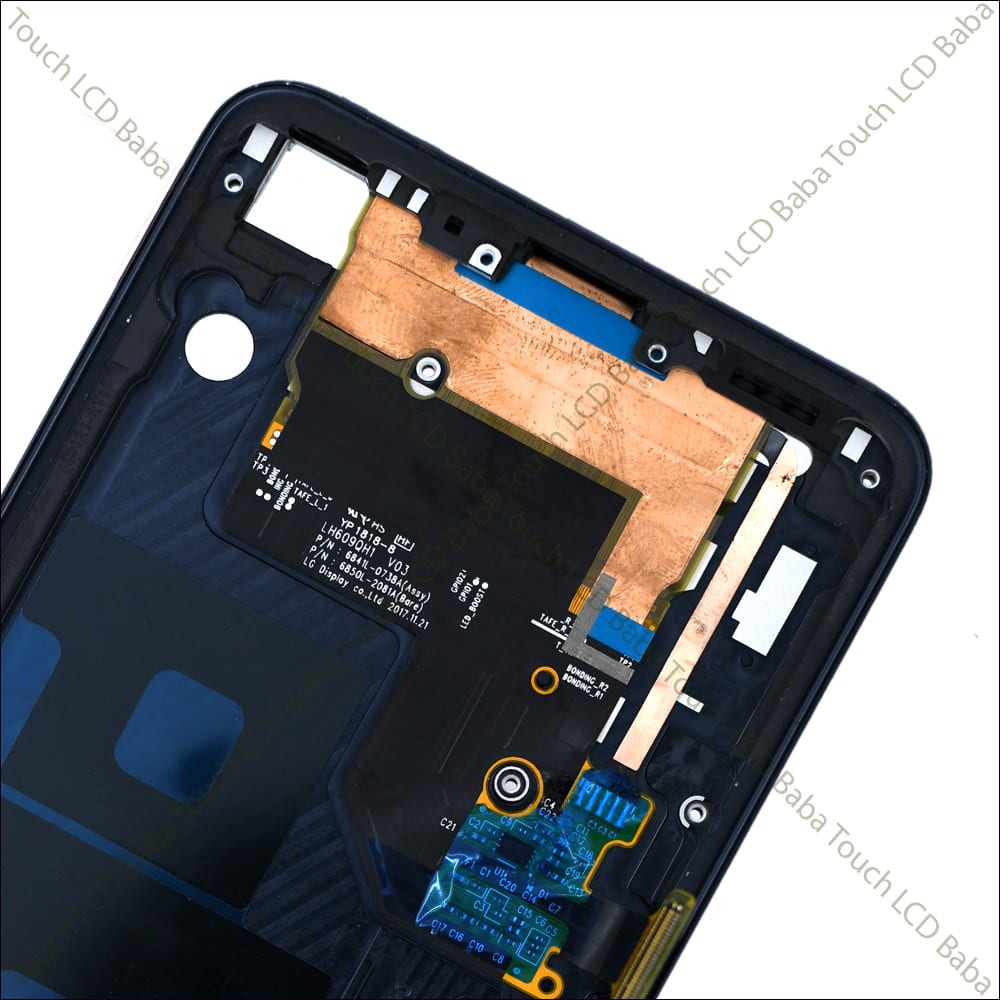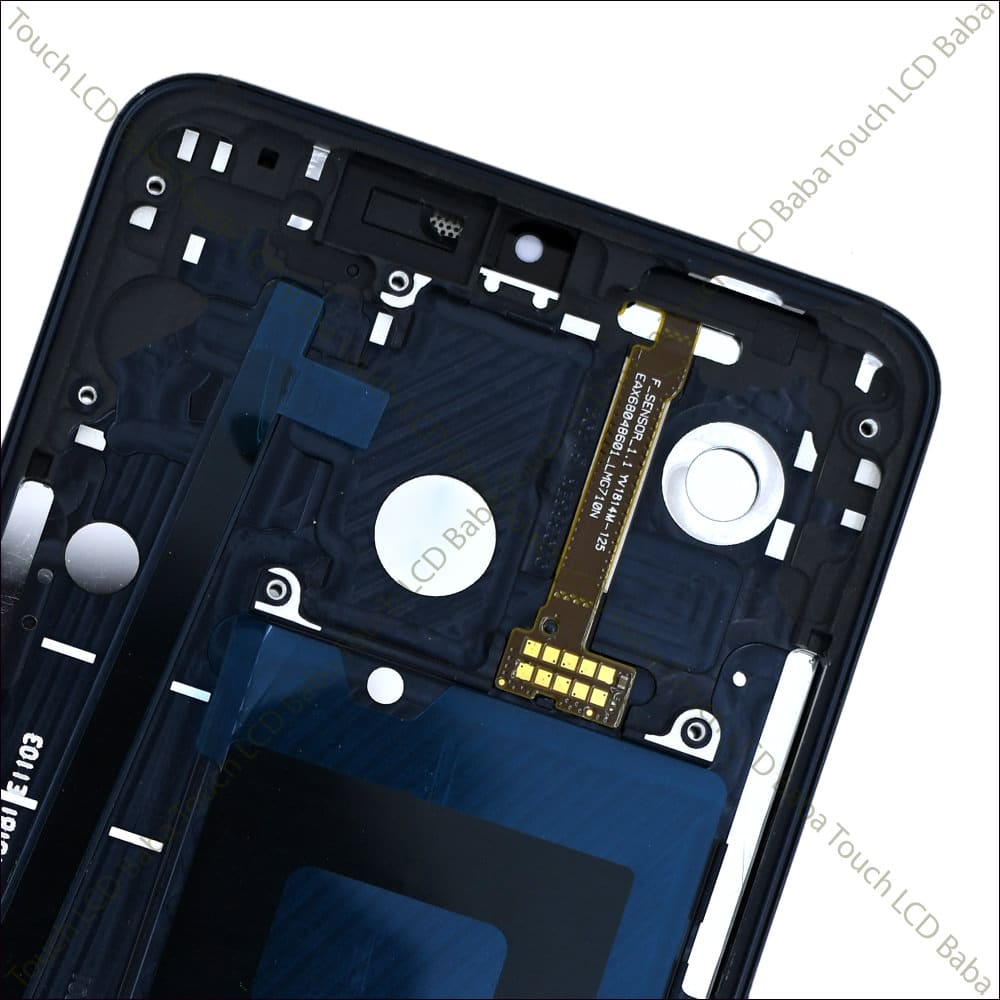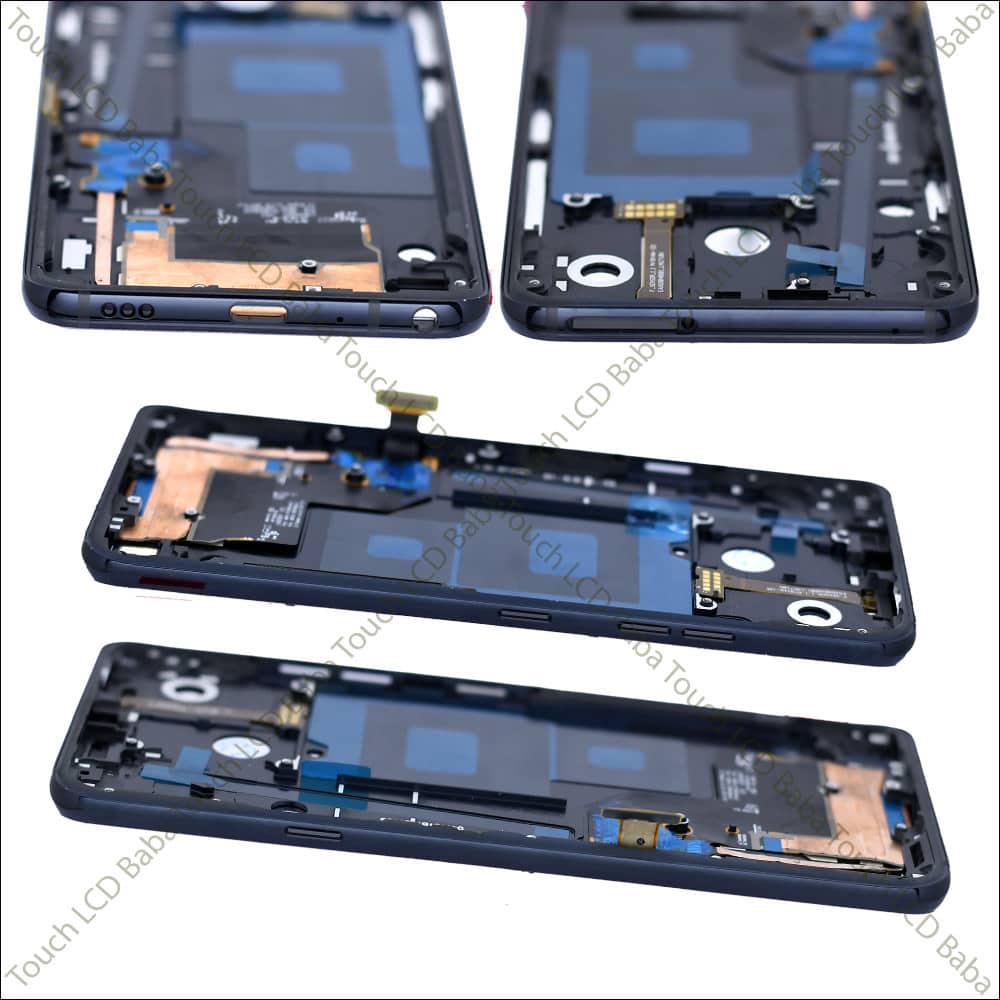 Shipping, Return and Refund Policy
All the products supplied by us come with 30 days return, refund, and replacement guarantee. To return a product, It should be in the same condition as we sent. You can't use or fix the items if you want to return them. For complete details about Shipping and Returns, please click here.