Looking for LG G7 ThinQ display price? If yes, then you are on the right web page. On this page, you can buy LG G7 ThinQ display and touch screen combo with an outer frame, which is a perfect replacement for a scratched glass or a broken display. In LG G7 ThinQ, display and touch screen both parts are combined, and in case of any accidental damage, you need to replace a complete unit of display and touch screen glass.
It is quite easy to drop your phone and end up damaging the display or the glass. Although your phone may still work for some time after damage but eventually, you will need to replace the display combo. It is quite easy to replace the LG G7 ThinQ screen with a new one. We are selling a complete display unit of LG G7 ThinQ on this page, which you can order If you need it.
The display unit of LG G7 ThinQ shown here is a complete set of display, touch screen glass, and the side frame. It merely means that everything is pre-fitted, and you need to place your motherboard, battery, and other components into the new display. Since display comes pre-pasted, there is no need for any manual pasting; thus, there is no need for pasting gum or double tapes.
Please see actual photos of the LG G7 ThinQ combo to understand how it looks. If you have a broken phone and you are having trouble getting its display locally, we have it available right here. The part which we supply is 100% original, tested, and comes with a replacement warranty for any manufacturing defects. If you have any questions about LG G7 ThinQ screen replacement, please feel free to contact us.
Products Details
100% Original, Brand New and Never Before Used Combo of LG G7 ThinQ.
6.1″ IPS Capacitive QHD+ display with 3120 x 1440 pixels resolution @564 PPI.
Brightness: 1000 nits, Super Bright Display, Corning Gorilla Glass 5, 19.5:9 FullVision Display
Display and Touch Screen both parts combined.
Same Gorilla Glass with Super Responsive Touch Screen.
The combo offers the Same Brightness and clarity as your original display.
Combo gets tested on an Actual LG Q6+ motherboard For 100% Flawless Working Before Dispatch!
It comes with a full replacement warranty for manufacturing defects.
No-Hassle Returns and Refunds.
Ready Stock Available With Fast Shipping.
Cash On Delivery Option Available.
How Each Display is Tested Before Sending?
When you are buying an LG G7 ThinQ display, you may be certainly worried about what If you get a display that is not working at all? Many customers are afraid of buying display on-line just because they are not sure If they display they are getting in 100% working condition. If you are buying from Touch LCD Baba, rest assured that each piece is tested manually to make sure it is 100% working. We have a motherboard of LG G7 ThinQ, which we use to verify the working state of the display. If the customer is also using the same phone as we are testing on, there is no chance that the part will not work.
Honestly, you never know If a display is working or not until you test it on the motherboard. For this reason, we test every display manually before dispatch to make sure that you are getting a product that is 100% working and non-defective all the time. Still, our replacement policy is there to protect you, but so far, we have never faced a single complaint with this model's display as all the combos we supplied were pre-tested.
High Quality Photos Of The Actual Product
These images show the actual product you'll get after placing the order. It is a combo of display and touch screen for LG G7 ThinQ. This LG G7 ThinQ Display Replacement can be used to replace a broken display or touch screen glass. This combo also comes with the outer frame, so there is no need for manually pasting the display. See the actual product photos below.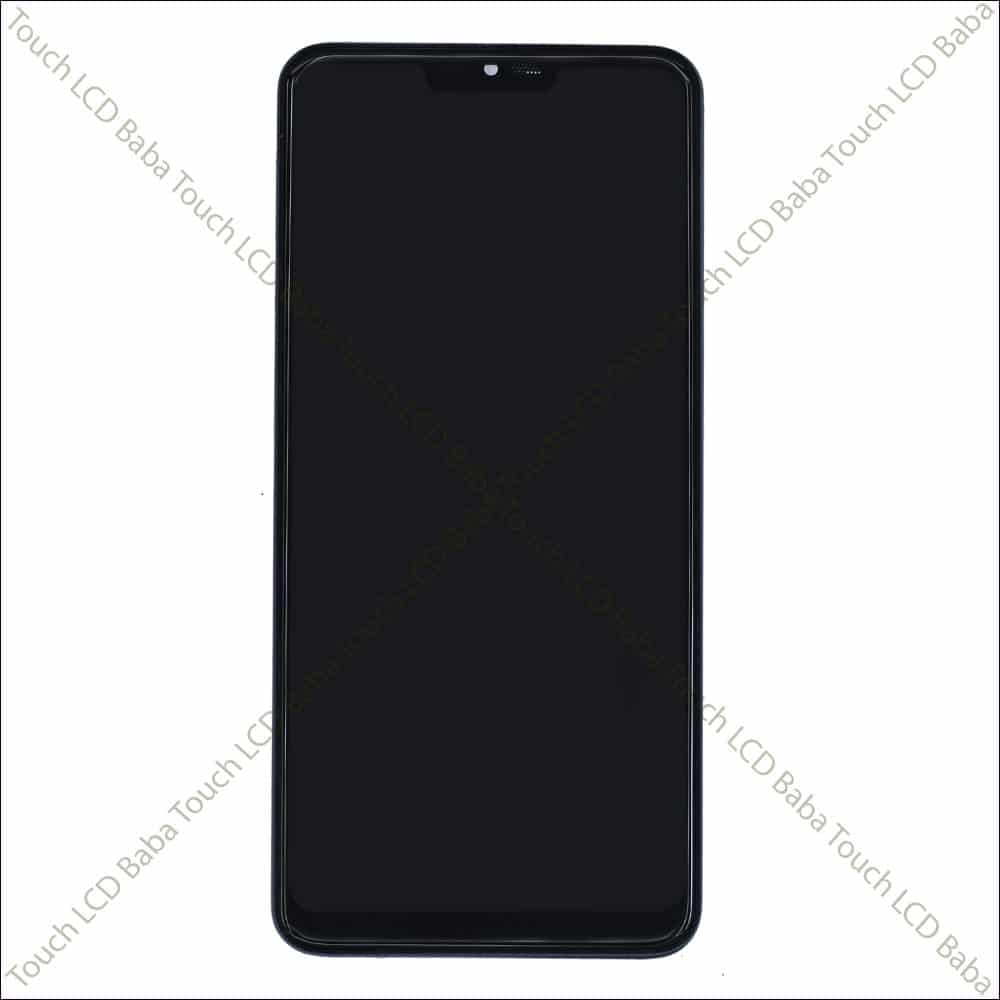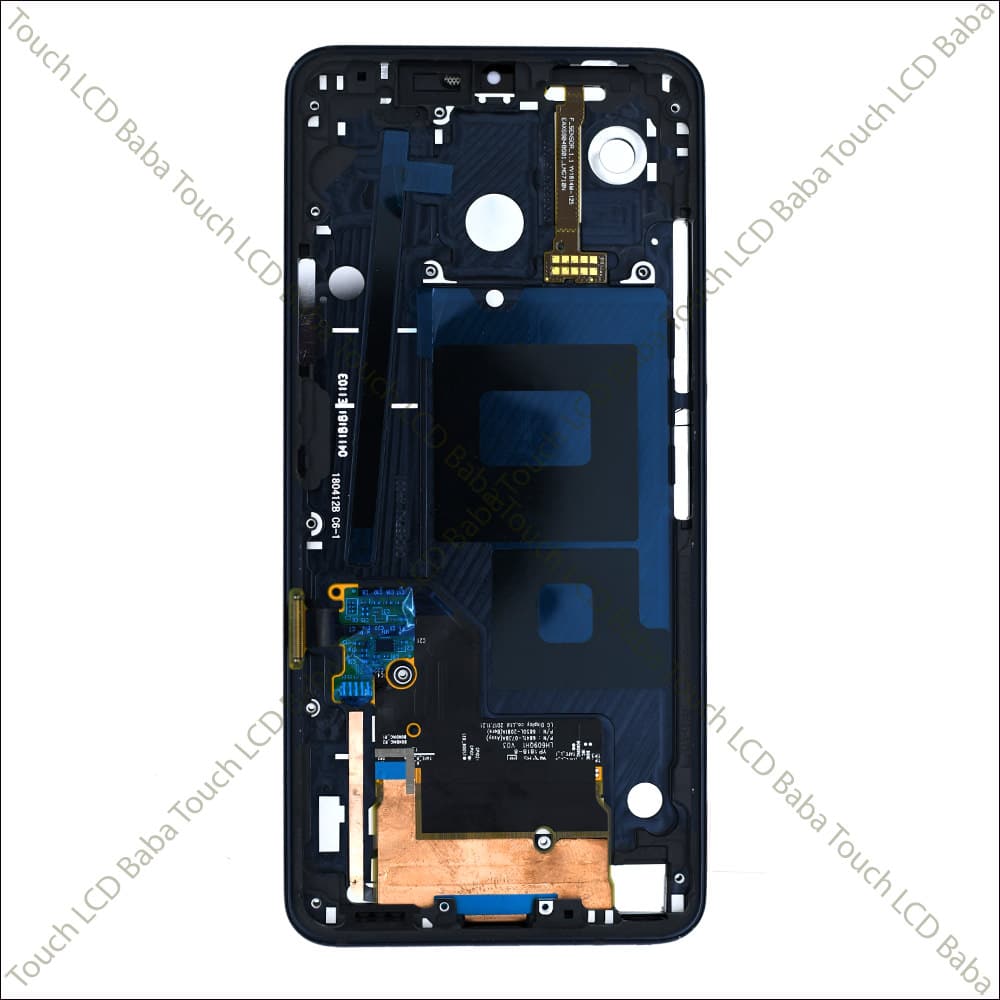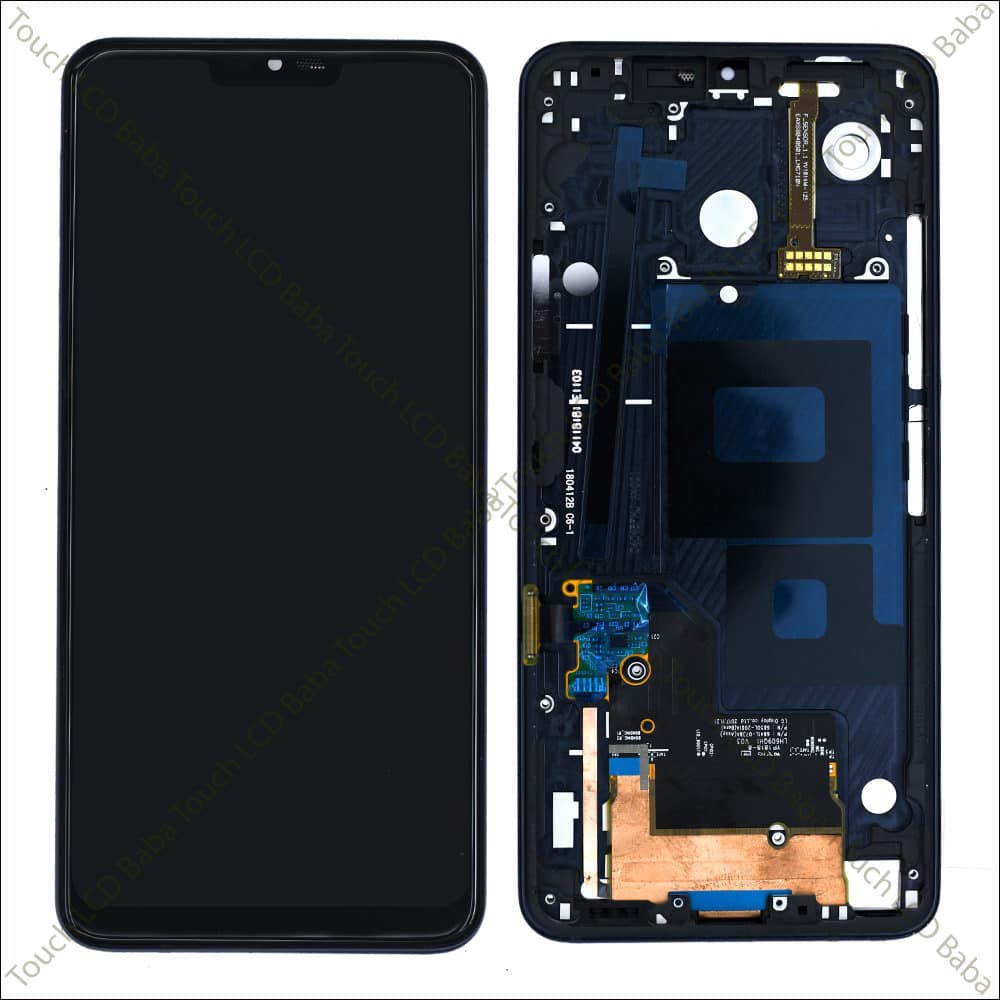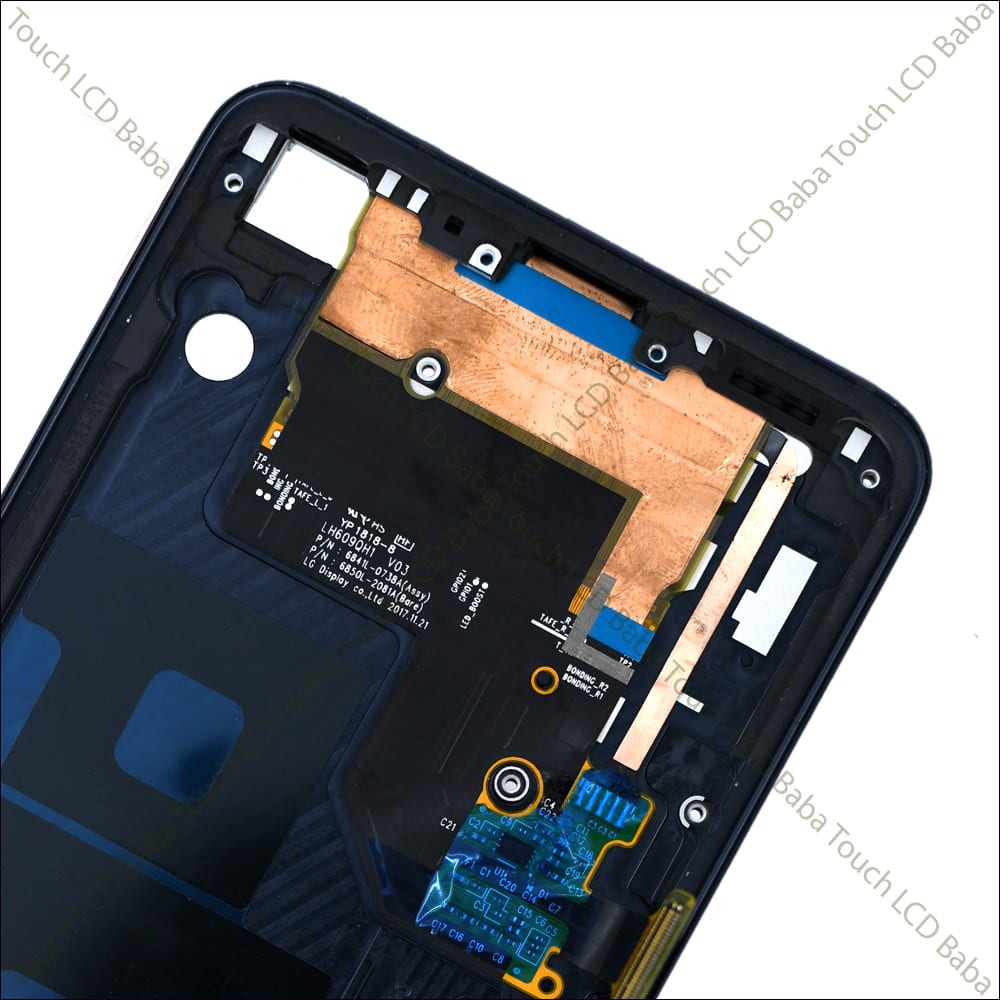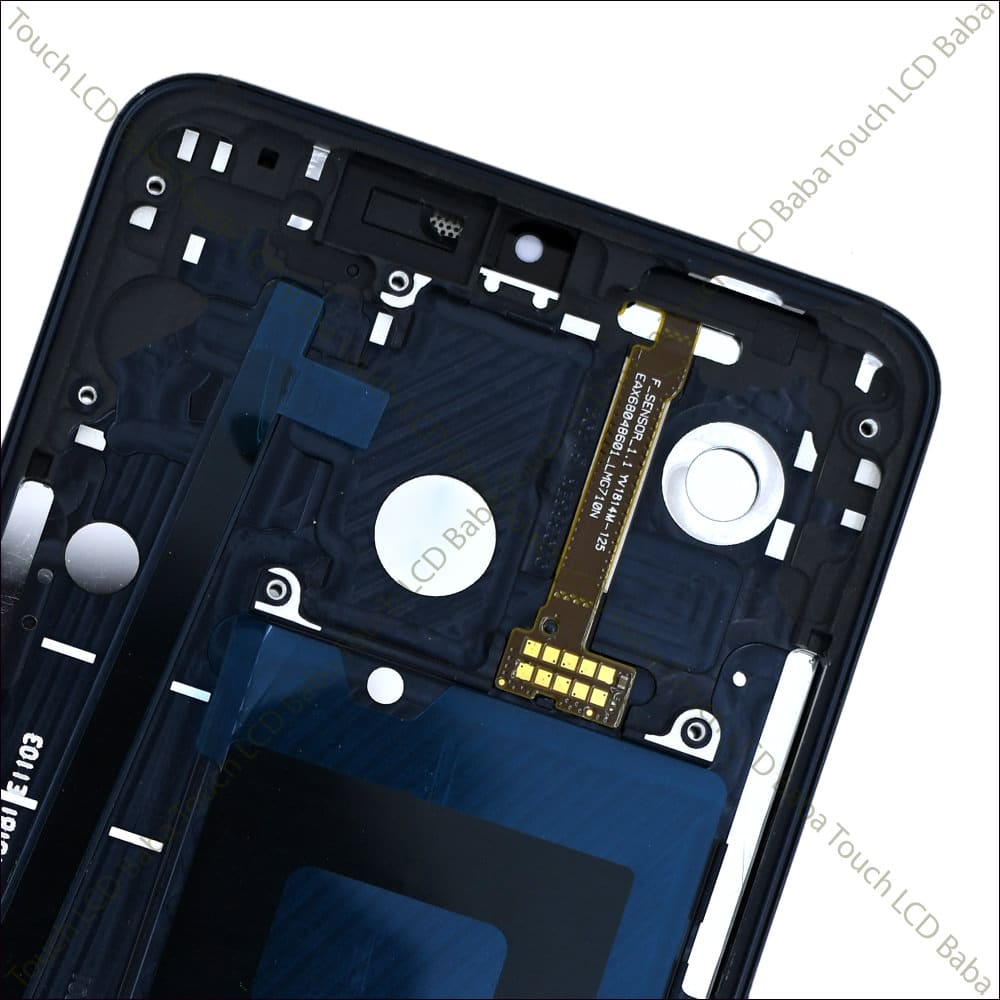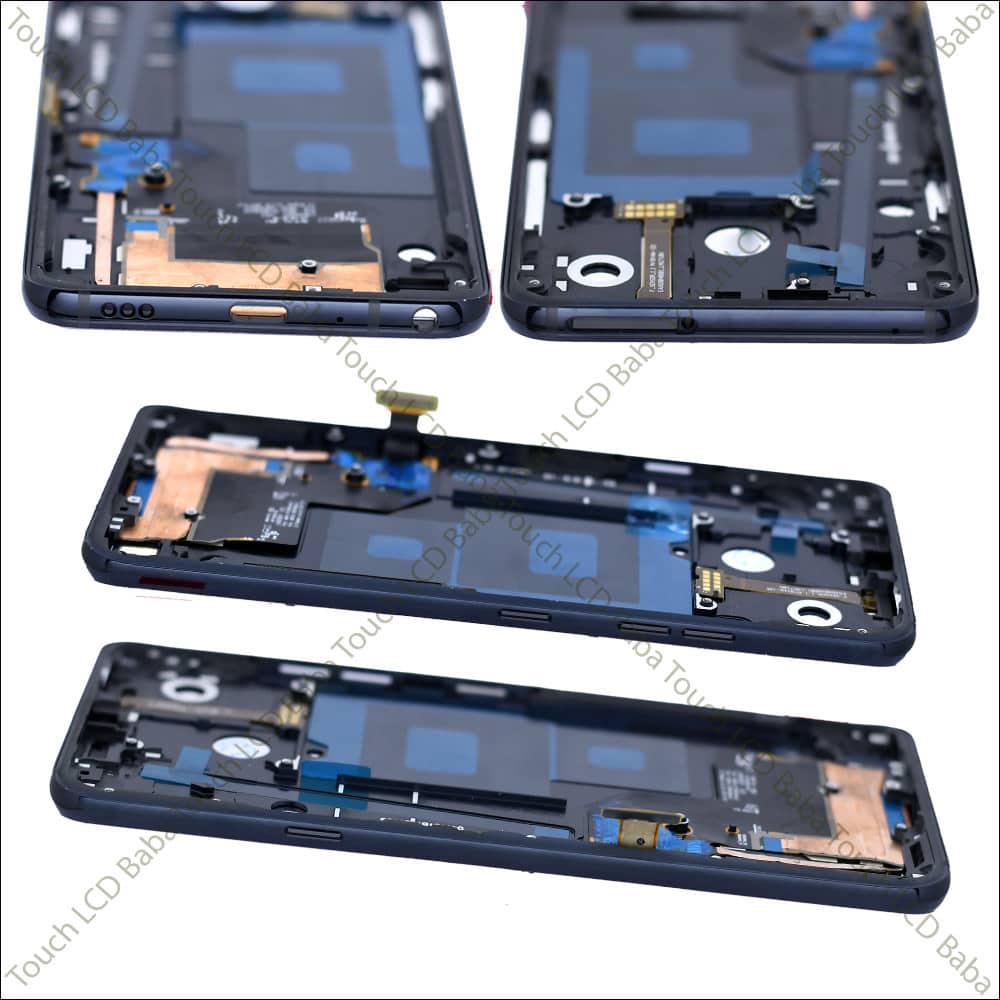 Shipping, Return and Refund Policy
We test each combo for 100% perfect working before shipping it to the customer. We always ensure that every piece is 100% original, tested, and working without any flaws. Still, our products come with 30 days return, refund, and replacement guarantee. To return a product, It should be in the same condition as we sent. You can't use or fix the items If you want to return. For complete details about Shipping and Returns, please click here.