Are you looking for an LG G7 ThinQ display replacement? If yes, then you are on the right web page because here you can buy an LG G7 ThinQ display and touch screen combo with an outer frame that is a perfect replacement for a scratched glass or a broken display. In LG G7 ThinQ, the display and touch screen both parts are combined, and in case of any accidental damage, you need to replace a complete unit of display and touch screen glass.
It is quite easy to drop your phone and damage the display or the touch screen digitizer glass. Although your phone may still work for some time after damage, you will need to replace the combo eventually. We sell a complete display unit of LG G7 ThinQ on this page, which you can order if you need it.
What are the different model numbers of LG G7 ThinQ?
The LG G7 ThinQ phone is sold under different model numbers in different countries. Depending on the origin country, the model number can differ, but the screen is always the same. Here are the model numbers of the LG G7 ThinQ :
LM-G710
LM-G710N
LM-G710VM
G710
SM-G710
If the model number of your phone matches the one listed above, you can buy the display available on this page. In case you are still confused about the model number, please send in a message to our WhatsApp support number 9587954273, and we'll be more than happy to assist you. Please note that buying a display without verifying the model number can result in purchasing the wrong products.
What is the outer frame, and how does it help?
The display unit of LG G7 ThinQ shown here is a complete display, touch screen glass, and the side frame. It merely means that everything is pre-fitted, and you need to place your motherboard, battery, and other components into the new display assembly. Since the new display comes pre-pasted, there is no need for any manual pasting; thus, there is no need for glue or double tapes.
The side frame is the base of the display and helps you stick the display perfectly. This metal frame is critical, and a frame display is always better than buying without a frame display. If you purchase the  LG G7 ThinQ display without the outer frame, you'll need to stick the display manually, and that's a lot of additional work. The frame is also known as the outer ring, metal body, or bezel.
The display we supply comes pre-attached to the frame, and it feels like you have bought the front half portion of the phone in brand new condition. The display replacement, which comes along with the frame, is straightforward to install.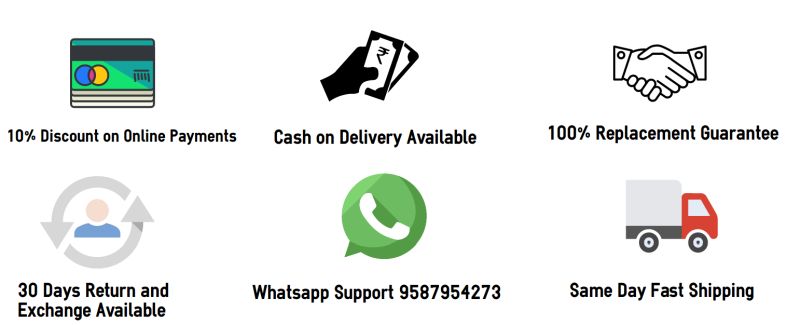 LG G7 Thinq Display Specifications
| | |
| --- | --- |
| | This display is 100% original, tested, and suitable for LG G7 ThinQ. |
| | The LG G7 ThinQ display size is 6.1″, the display type is IPS LCD, HDR10 and resolution is 1440 x 3120 pixels. |
| | The main touch screen glass is equipped with Corning Gorilla Glass 5 protection. |
| | It is a complete unit of display and touch screen glass combined into one. |
| | The new display replacement comes pre-install in the frame and manual pasting is not required. |
| | You don't need any sort of glue or double tapes to stick the display and everything is ready for you. |
| | We test each display on the actual motherboard of LG G7 ThinQ to verify the working condition of the product. |
| | You can consider this display like front half portion of your phone in brand new condition. |
| | We offer 100% Hassle Free Returns, Refunds, and Replacements. |
| | The display is readily available in stock and turnaround time is very fast. |
| | We offer both Cash on Delivery and Online Payments. |
Why our products are always 100% working?
When you purchase the LG G7 ThinQ display replacement, you may be certainly worried about what if you get a display that is not working at all? To some extent, this fear is the reality because many sellers never test their products and supply them blindly without any quality assurance.
We at Touch LCD Baba follow strict testing procedures to test each display before shipping to our customers. We have a motherboard of LG G7 ThinQ, which we use to verify every new display's working condition.  If the customer is also using the same phone as we are testing on, there is no chance that the part will not work.
Honestly, you never know If a display is working or not until you test it on the motherboard. Thus, we test every display manually before dispatch to make sure that you get a 100% working and non-defective product all the time. Still, our replacement policy is there to protect you, but so far, we have never faced a single complaint with this model's display as all the combos we supplied were pre-tested.
Frequently Asked Questions
Q: How much does it cost to replace a broken LG G7 Thinq display in India?
The price of a 100% original LG G7 Thinq display replacement is around Rs 7800-8000. The first copy screen replacement for this model is not available as LG screens are hard to source. The installation charges are always additional.
Q: Is it possible to install the new display at home?
It isn't impossible to replace the display at home, but we don't suggest you try this at home if you are not well-versed with the procedure. To replace the display successfully, you need to dismantle the phone, and for that, you need proper tools and skills.
As a beginner, you might not have a complete skill set to accomplish this task, and that's why you should refrain from doing this at home. Visit a technician's shop, and he'll charge you Rs 250-300 and install the display on your behalf. We feel that this approach is easier and risk-free.
Q: We are ready to pay extra but can you also provide the installation services?
We totally understand that you want to buy the display with installation, but we cannot do that right now. Our business's core is focused on selling original screen replacements to our clients, and we don't provide installation services at this time. In our opinion, it is effortless to find a freelance technician in your area and pay him a small fee to complete the installation.
Q: What if the new LG G7 ThinQ display doesn't work?
We inspect each display manually for flawless working, and there is no chance that a display sold by us will not work. There can be some cases when a customer feels like the display is not turning on. Still, all those cases are related to faulty motherboards, water damaged phones, and other similar cases when the actual fault lies within the motherboard, not our display.
Furthermore, there is no need to install the display directly without testing it first. You can connect the new display to your phone's motherboard in an open condition and take a trial. When you are satisfied that everything works as desired, then you can finally install the display. Contrary, if the display doesn't work, that would be clear during the testing phase. The good news is, unused parts can be easily returned or replaced. That's why you should always test the display and never remove the screen guard or assemble the display on your phone.
Q: Why finding the LG G7 ThinQ display is tough?
Our clients often inform us that they searched for the screen in their city and in all the nearby cities but couldn't find it. Some customers get really disappointed and feel depressed when a product is not available in their locality. Many customers even live in a massive city than ours and question, how it can be available in your city?
It sounds very strange to us that some people think that if it isn't available in their city, Ii shouldn't be available elsewhere. The mobile phone spare part business doesn't work like that. It all actually depends on the sellers, how keen they are about finding the new models, and how much they can invest. Most local vendors don't stock models like LG G7 ThinQ because it is dead stock as an interested customer may never arrive. They concentrate only on fast-moving models, and obscure items are never available with local vendors.
Q: We don't need the display and frame, but just the touch screen glass. Do you have that?
Some customers dealing with a broken display want to replace only the touch screen glass and reuse the old display. Their purpose behind this is saving money, but we don't have only the touch screen glass available. The only touch screen glass replacement comes with lots of quality issues, and we don't want to sell a product that we know will create an additional hassle for you.
Q: Do you have a cheaper display, even if that is non-original?
As of now, we don't facilitate the selling of duplicate/refurbished screens for obvious reasons. Such duplicate products are often available in local markets, and there is no point in selling them online. We know that customers love cheap deals, but we don't have any such deals available.
LG G7 ThinQ Display Photos
These images show the actual product you'll get after placing the order. It is a combo of display and touch screen for LG G7 ThinQ. This LG G7 ThinQ Display Replacement can be used to replace a broken display or touch screen glass. This combo also comes with the outer frame, so there is no need to manually past the display. See the actual product photos below.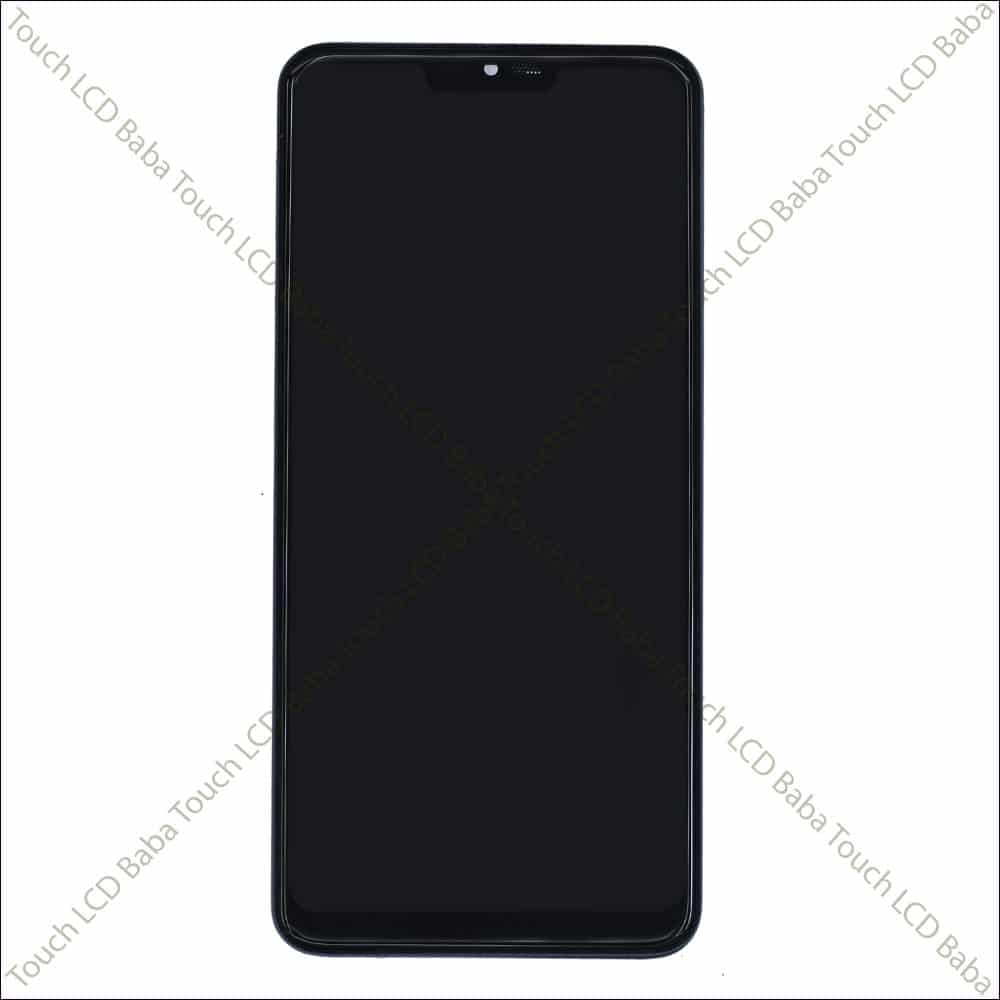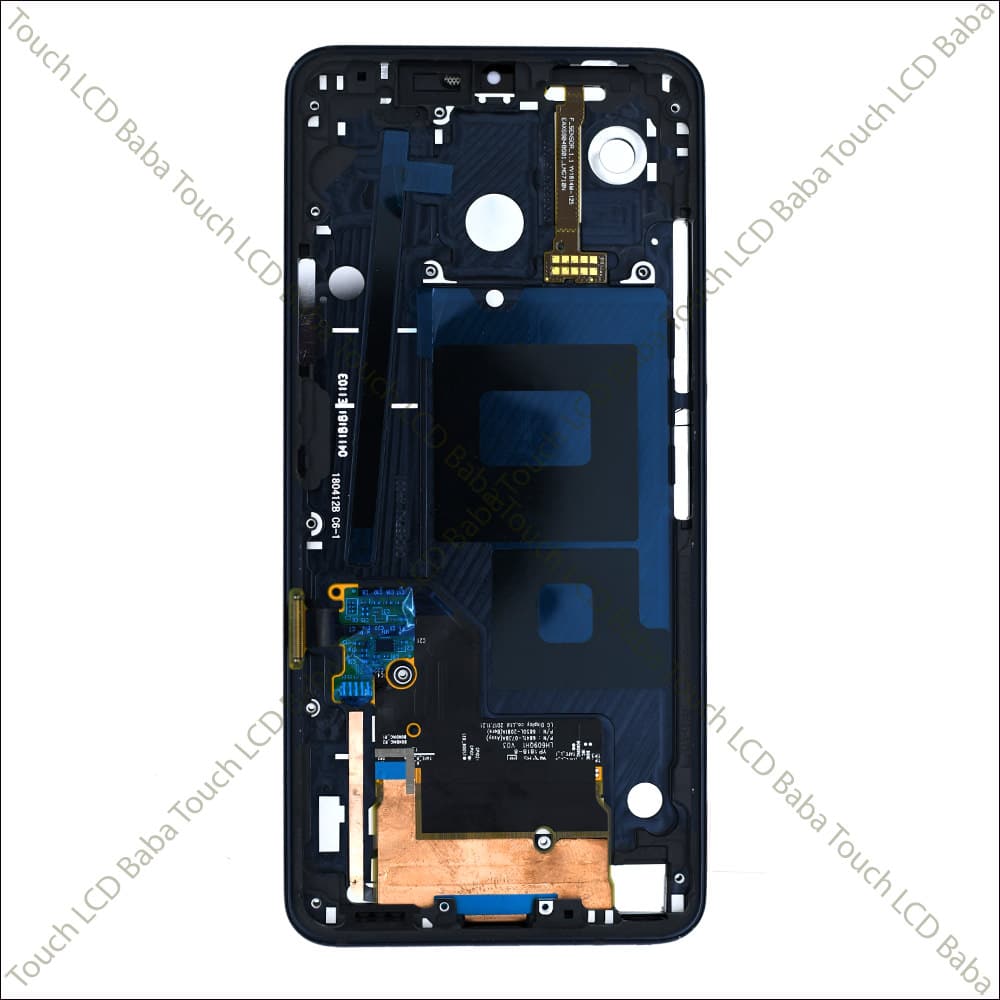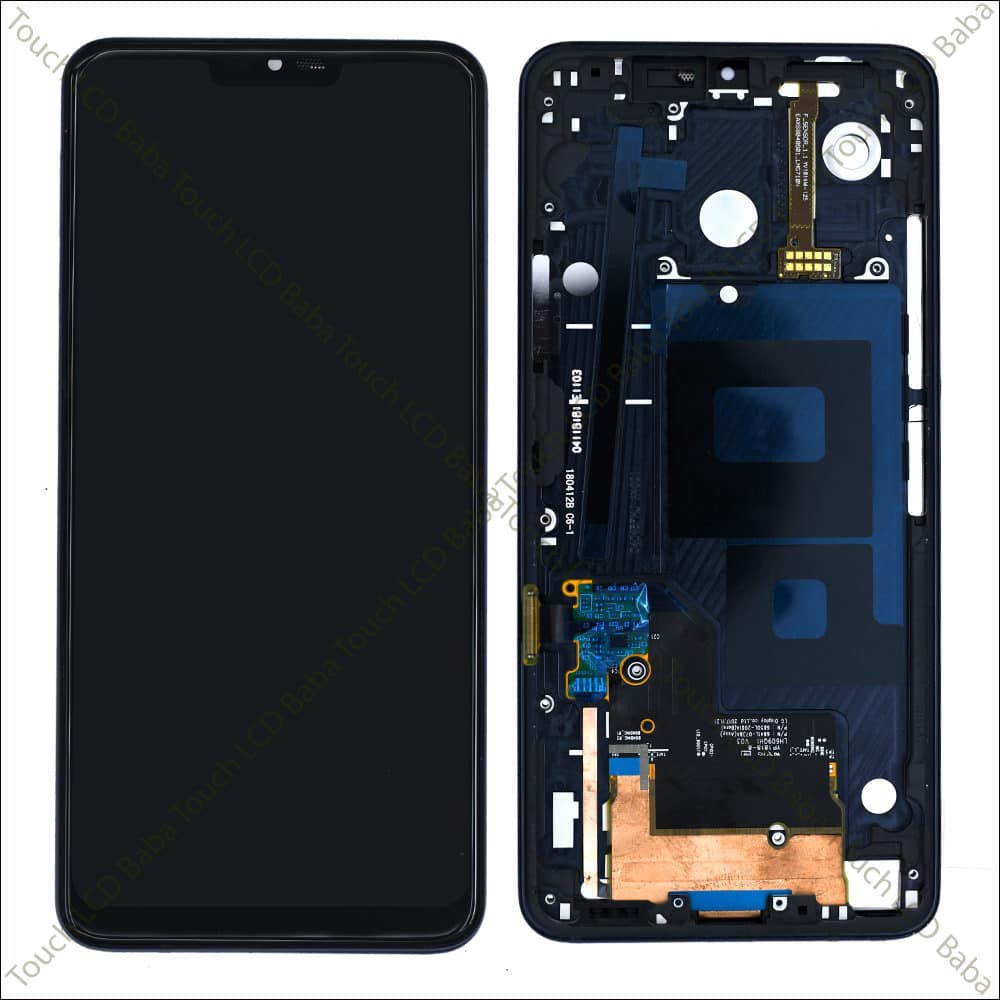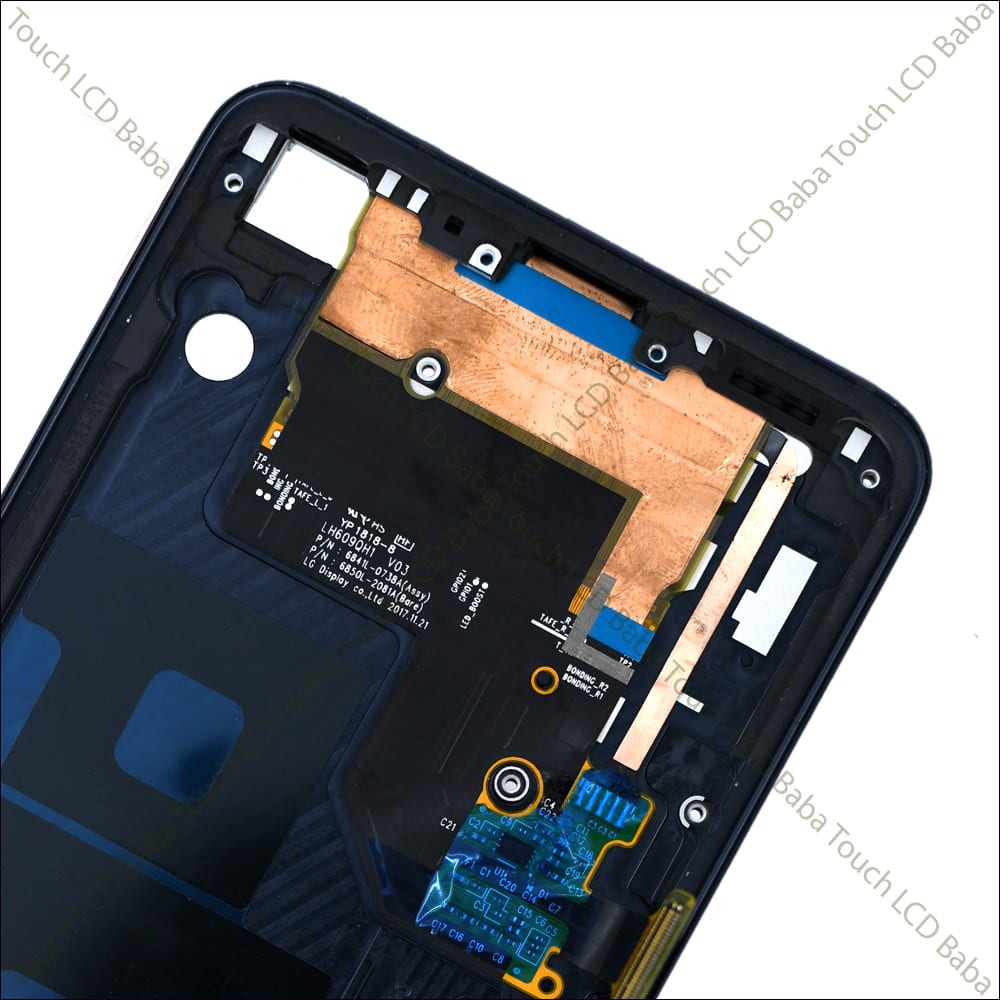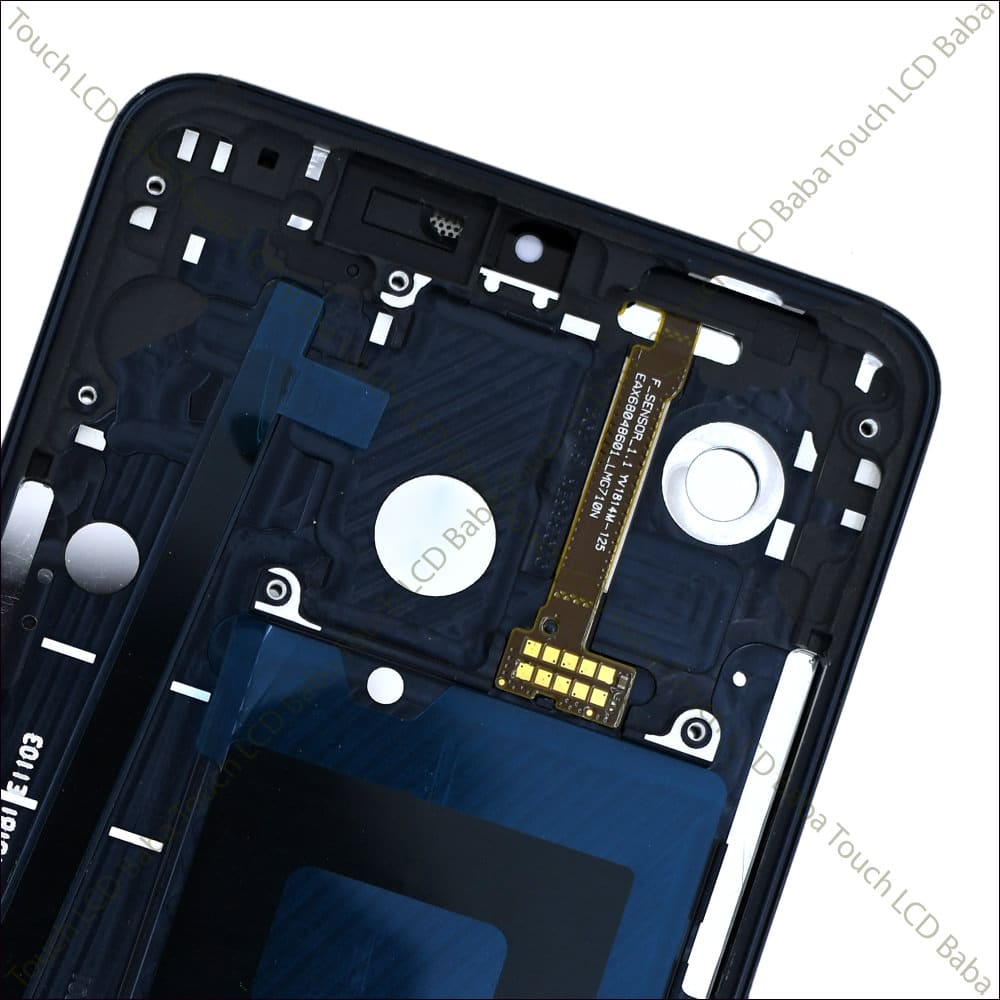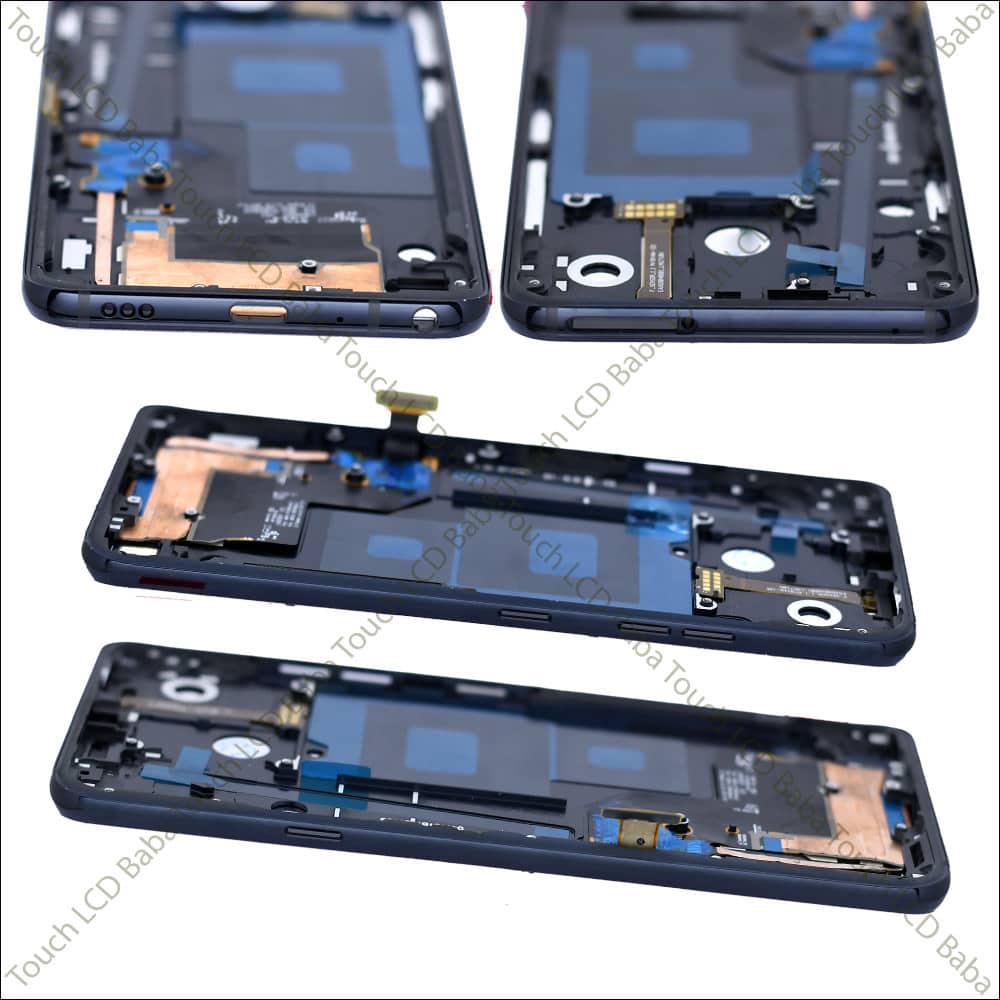 Shipping, Return and Refund Policy
We test each combo for 100% perfect working before shipping it to the customer. We always ensure that every piece is 100% original, tested, and working without any flaws. Still, our products come with 30 days return, refund, and replacement guarantee. To return a product, It should be in the same condition as we sent. You can't use or fix the items If you want to return. For complete details about Shipping and Returns, please click here.