If you arrived here searching for LG Nexus 4 display replacement, you are on the right web page. The LG Nexus 4 phone was discontinued a long time ago, and it was one of the most popular phones of 2012. Many people use this as a backup phone, and it still holds up. It is quite likely that you are also looking to repair this phone, and it is sitting dormant in your wardrobe for a long time.
It is effortless to drop the phone and break the display, but replacement screens make our life much easier. When you purchase a display for LG Nexus 4, you should always be sure to purchase the original screens to enjoy long term benefits and a hassle-free experience. The original screens are designed to last longer and provide 100% satisfaction. The price of original products can be a little high, but it's worth it.
LG Nexus 4 Display Specifications
| | |
| --- | --- |
| | This display is 100% original, tested and suitable for LG Nexus 4, model number E960. |
| | It is a complete combo of display and touch screen glass combined into one along with the outer frame. |
| | The LG Nexus 4 display size is 4.7″, the display type is True HD IPS Plus and resolution is 768 x 1280 pixels. |
| | The main touch screen glass comes with Corning Gorilla Glass 2 protection. |
| | If you purchase this part, it looks like the front half portion of your phone in brand new condition. |
| | It offers 100% the same colors, quality and brightness as before. |
| | We make sure to test each display on LG Nexus 4 motherboard for flawless working. |
| | We offer 30 days return, refund and replacement guarantee on unused products. |
| | You can easily take a trial of the new display before fitting it permanentally. |
| | The display is readily available in stock and turnaround time is very fast. |
| | We offer Cash on Delivery and Online Payments both. |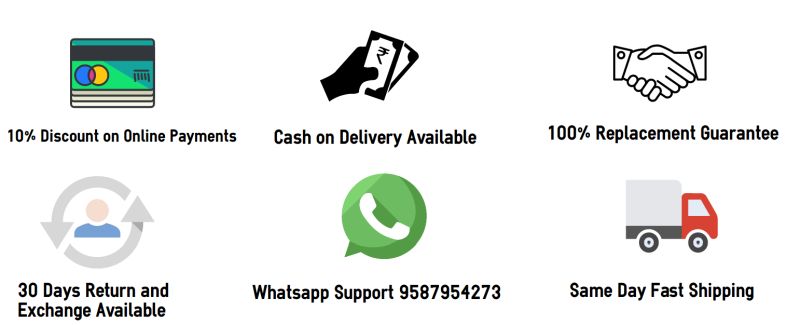 What is the meaning of the LG Nexus 4 display combo with a frame?
The display of LG Nexus 4, you see on this page, is called a combo/folder. The simple meaning of this term is a complete unit consisting of the display and touch screen glass. The outer frame is a vital body part of the phone, which stabilizes the display and keeps it secure in place. The frame is the place where the display gets pasted/assembled. So when you get the display along with the middle frame, It means you are buying the front half portion of your phone in brand new condition, and nothing else can be better than that.
The combo replacement is a life savior for all customers dealing with the broken display or touch screen digitizer glass. Please note that it is essential to replace the complete combo because the touch screen glass is layered on display, and you can't replace it separately.
Why is it necessary to replace the complete combo?
We all had used the phones when the display and touch screen were separate parts. At that time, it was easy to replace the parts individually, but technology has evolved a lot over time. The display and touch screen glass now form a single unit, which is much more beneficial in overall display quality and touch screen experience.
Many people try to replace the part individually by using cheap hacks, and while it might make them feel good, it is like destroying the quality with your own hands. It is always an excellent idea not to change the display's inherent technology and enjoy long-term benefits because some cheap workarounds seem like a money-saver but cost a lot more in the long run.
Common Customer Questions
Q: How much does it cost to replace a broken LG Nexus 4 display in India?
The price of a 100% original LG Nexus 4 display replacement is around Rs 2500-2600. The installation charges are not included in the display's price.
Q: I couldn't find the display for this model locally. Why?
The model is quite older now, and local market shopkeepers tend to stock only hot selling latest models. The demand for this model is depleted, and that's why it can be hard to find the display replacement for Nexus 4. We try to stock this model regularly, but it is not available all the time with our suppliers. Sometimes, you may not be able to instantly purchase it from our website, but we do get the screens for this model at irregular intervals.
Q: Do you have a cheaper display, around Rs 1500?
We are sorry, but a genuine display for such a low price is not available. Many customers don't want to spend further on this phone, and that's perfectly fine, but you won't be able to get a lower price. The price you see now is much lower than before because the phone has become a little outdated now but still excellent as a backup for or if you want to give a phone to the kids.
Q: Do you have a display available without the frame?
Sorry but a display without the outer frame is not available with us. The price difference between a frame and without a frame display is negligible, and the display with the frame is always considered best. That's why we don't sell an LG Nexus 4 display without the outer frame.
Q: Do you offer only the touch screen glass without the display?
The glass replacement has become a prevalent option in the local market because customers prefer the low-price over the quality. The glass replacement is a horrible quality solution, but many customers still try to save money. Several customers have asked if the only glass for Nexus 4 is available, but we don't have it available as we don't offer duplicate parts. You might want to buy such products from other websites that sell low-quality products.
Q: Who will install the display if we purchase the screen online?
The display installation can be easily carried out in the local market where technicians install the products on your phone for a small fee. Before you purchase the display, you might want to consult with a technician first and then purchase the product accordingly to avoid any unforeseen hassle for installation.
LG Nexus 4 Display Photos
These images show the actual combo of LG Nexus 4, which can be used to replace a broken display or touch screen glass. The part you see here is a complete display and touch screen unit pre-fitted in the outer frame. This combo of Nexus 4 is straightforward to fix as there is no need for any manual pasting.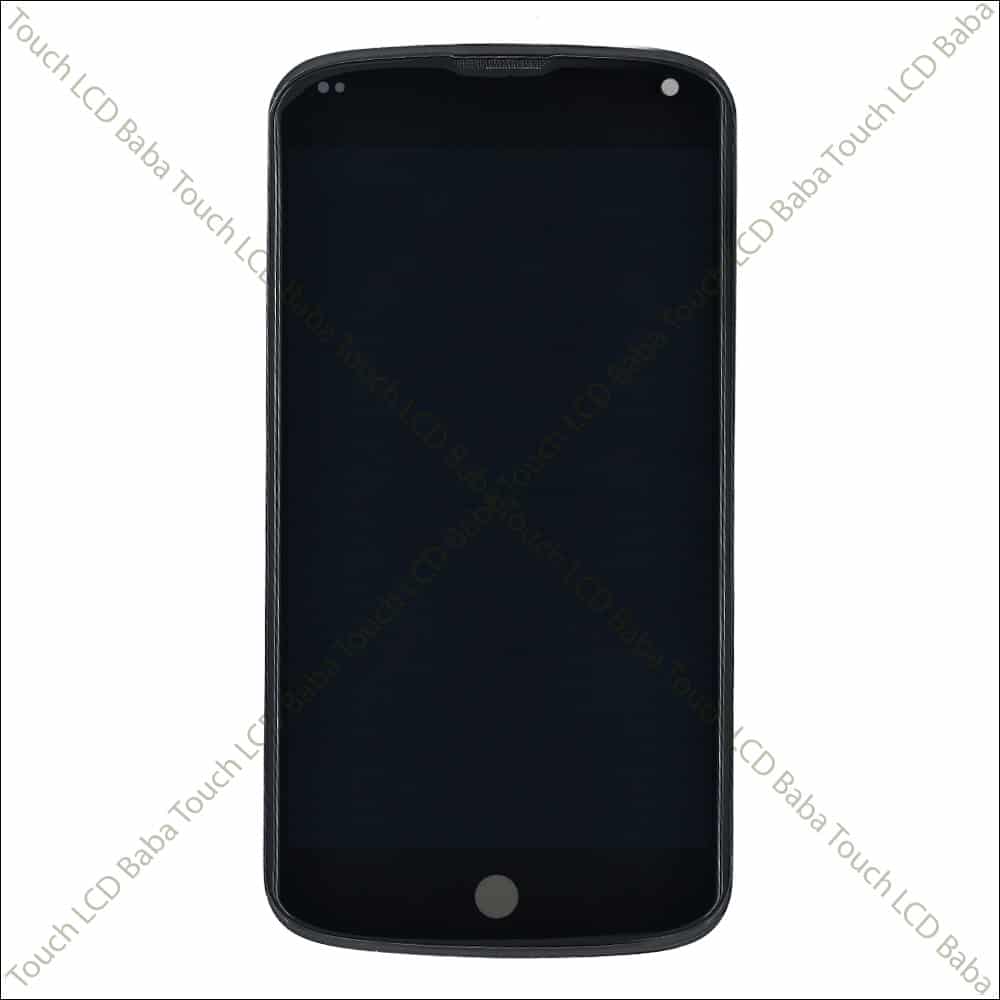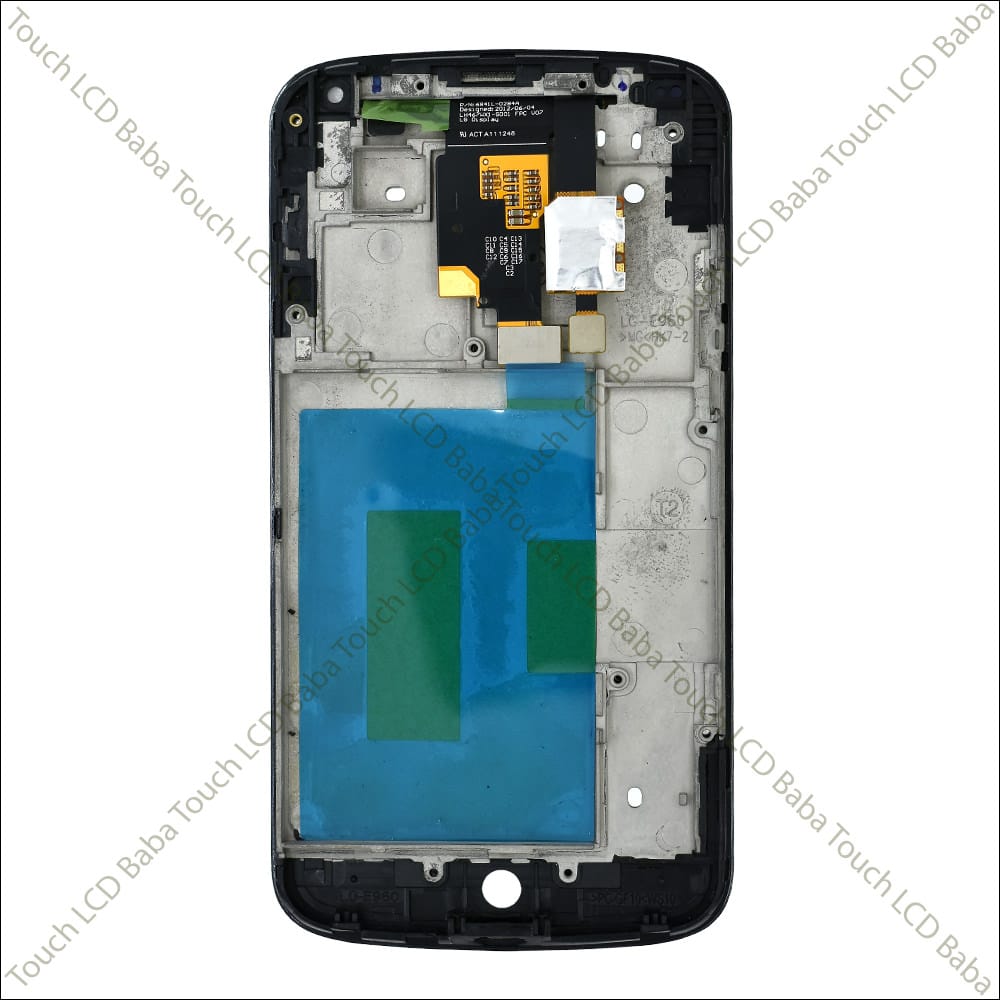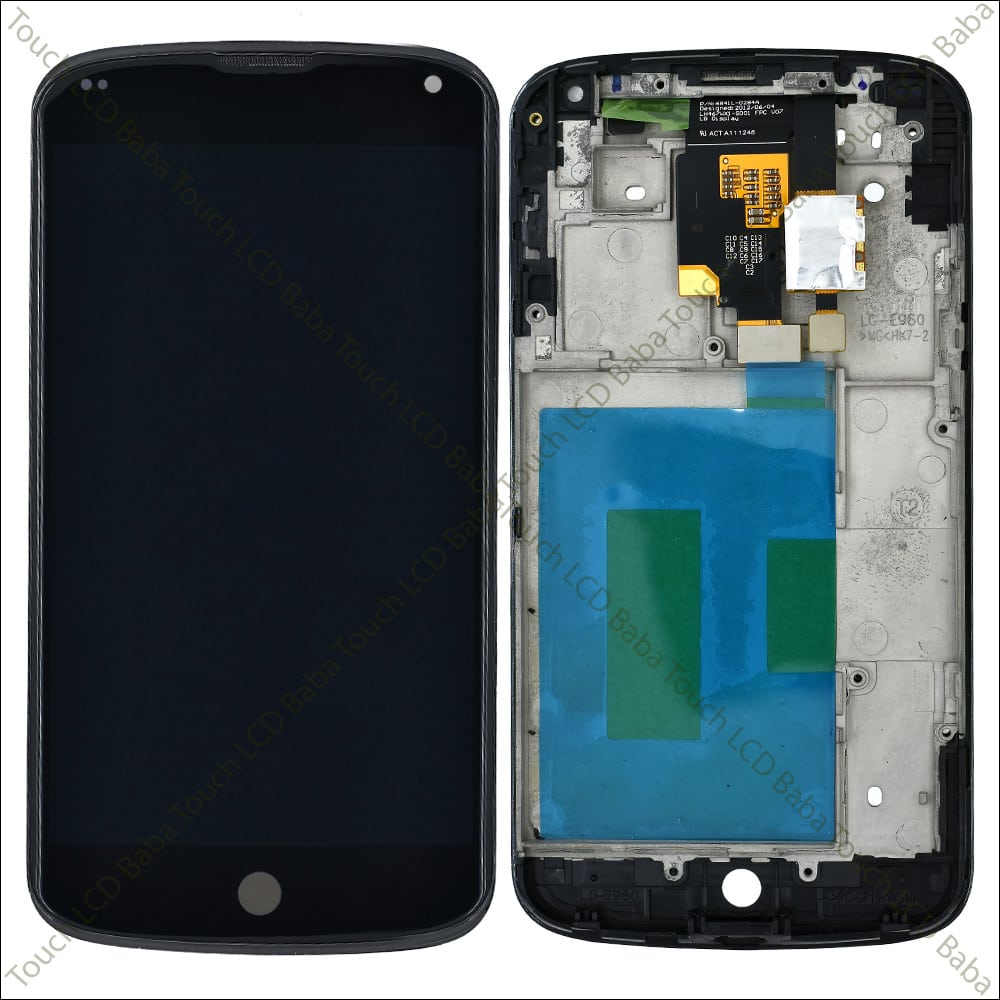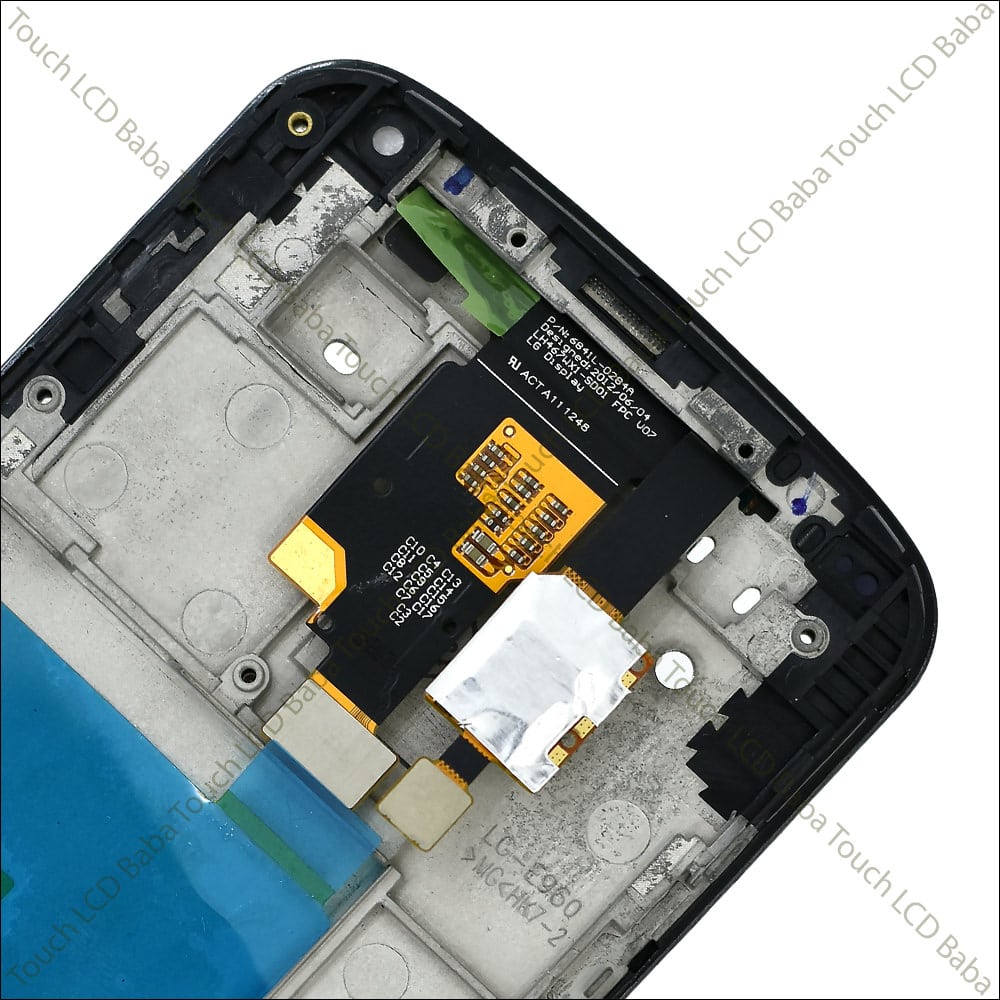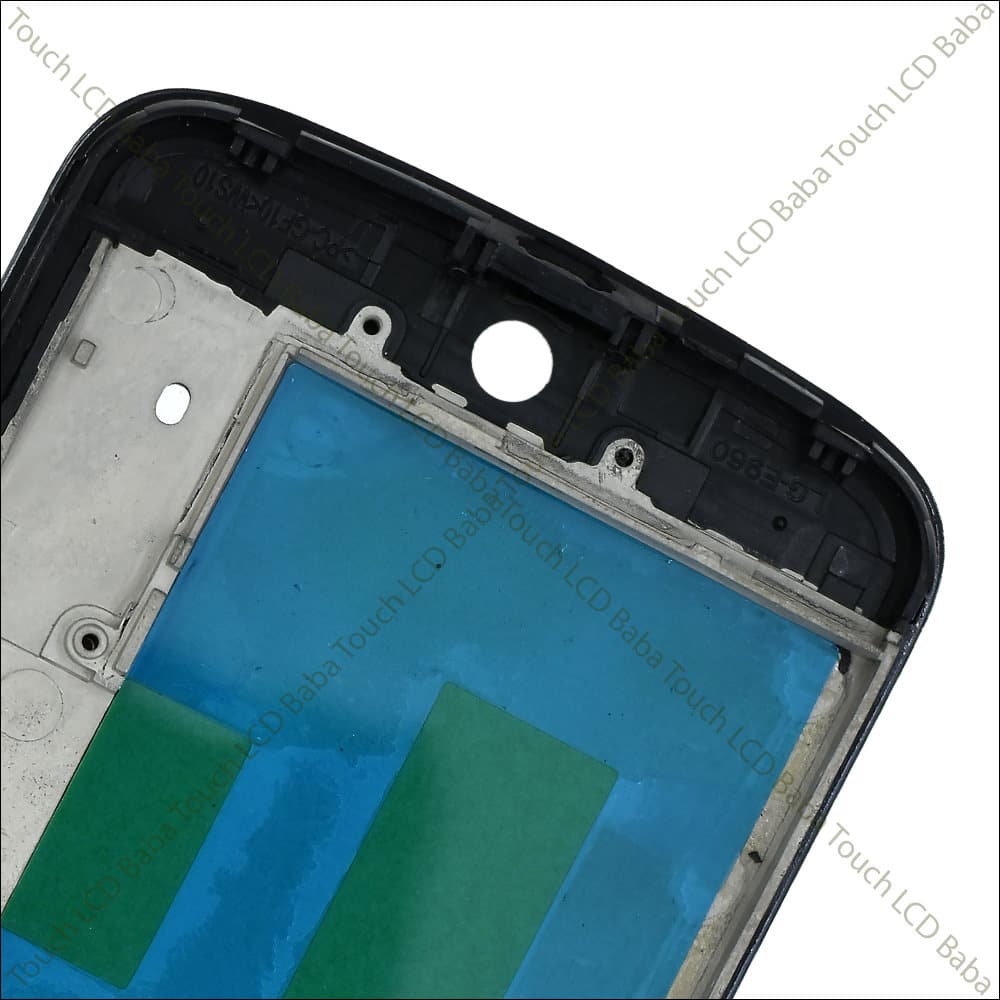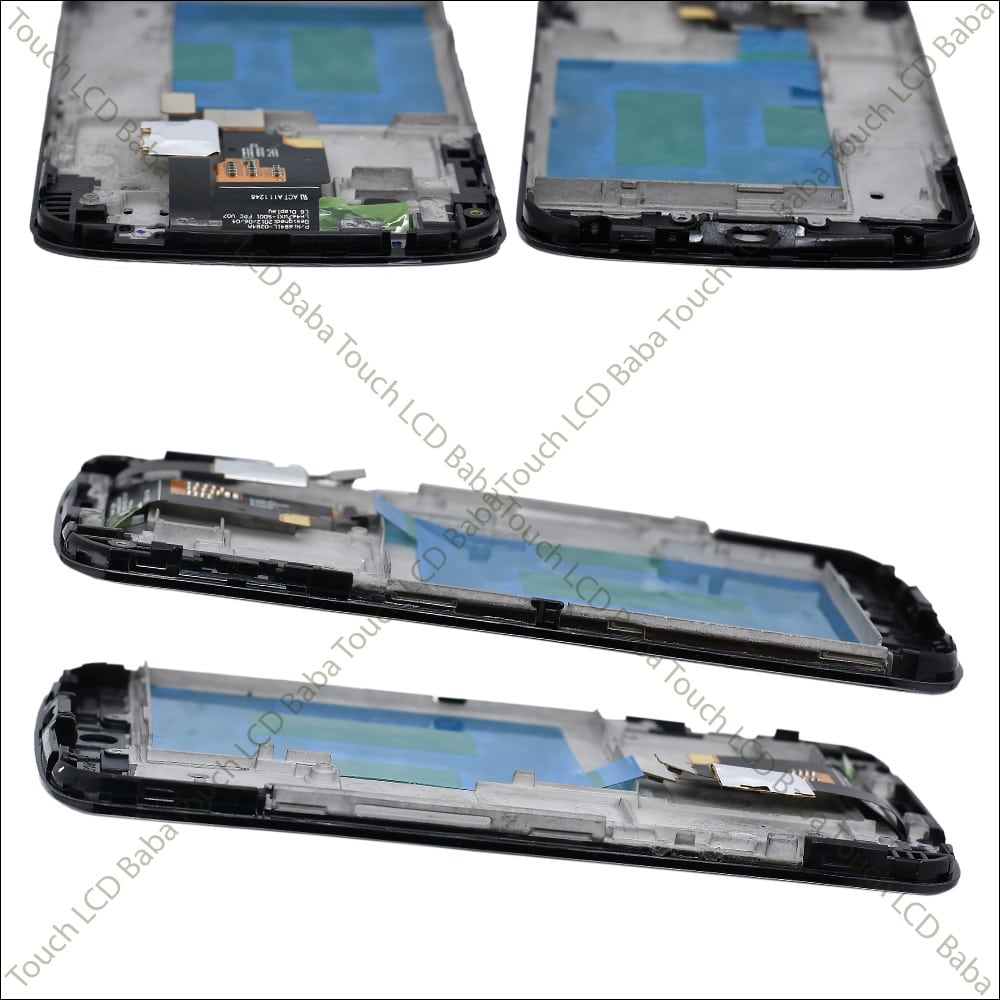 Shipping, Return and Refund Policy
All the products supplied by us come with 30 days return, refund, and replacement guarantee. To return a product, It should be in the same condition as we sent. You can't use or fix the product if you want to return it. For complete details about Shipping, Returns and Warranty, please click here.